Travelers can pick from a variety of modes of transportation to go from Taoyuan Airport to Taipei City in accordance with their preferences. A list of some of the more popular forms of transportation is provided below.
By Airport MRT:The fastest way to Taipei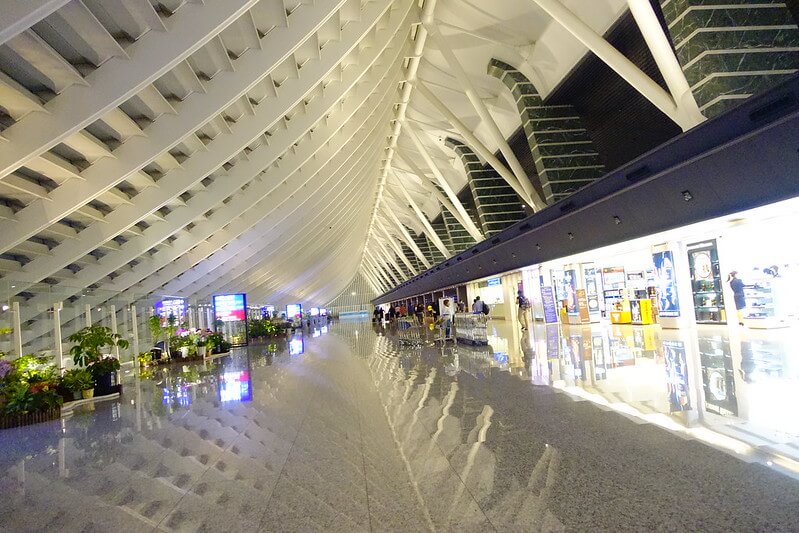 Taking the Airport MRT is unquestionably the swiftest and most expedient mode of transportation to journey from Taoyuan Airport to Taipei. For those seeking a rapid and budget-friendly route to the downtown area, the mere 35-minute ride serves as an impeccable choice, ensuring a hassle-free transition into the heart of the city.
A single-way ticket to Taipei Main Station is incredibly economical, priced at a mere TWD 150, thus further enhancing the appeal of this transportation mode. Moreover, the convenience extends beyond the fare, as from Taipei Main Station, a seamless interconnection to a myriad of rail and subway lines effortlessly propels you to various corners of the city. Alternatively, the Taoyuan Metro app (available on iOS) or on-site ticket kiosks offer additional avenues to secure your passage. Furthermore, the expeditiousness of the process is amplified if you possess an Easy Card, which allows you to simply tap in and out, streamlining your transit experience.
Nonetheless, while the Airport MRT undoubtedly exemplifies speed and efficiency, it is imperative to acknowledge that it does not operate on a continuous basis. Commencing at the crack of dawn, the first train embarks from Taoyuan Airport at 5:59 AM, while the final departure transpires at 11:27 PM, marking the conclusion of the day's service.
Another aspect warranting consideration is the existence of two distinct lines: the Commuter Line (blue line) and the Express Line (purple line). It is of paramount importance to acquire a ticket for the Express Line, which promises not only celerity but also complimentary Wi-Fi access and wireless charging amenities. The Express Line distinguishes itself by its notable pace, circumventing intermediate stops and whisking you into the urban core within a mere 50 minutes. In contrast, the Commuter Line, although punctual, calls at every station along its trajectory, culminating in a longer travel time.
The Airport MRT's accessibility is noteworthy, thanks to the presence of MRT stations in both Terminal 1's B1 Food Court and Terminal 2's B2 Food Court. This strategic arrangement ensures a seamless transition for passengers, irrespective of their arrival terminal.
In summation, embarking on the Airport MRT voyage from Taoyuan Airport to Taipei constitutes not only the most rapid but also the most cost-effective and convenient expedition. Its efficiency is unparalleled, ushering travelers into Taipei with expediency while accommodating various preferences and schedules.
By Private transfer:The most ​​convenient way to Taipei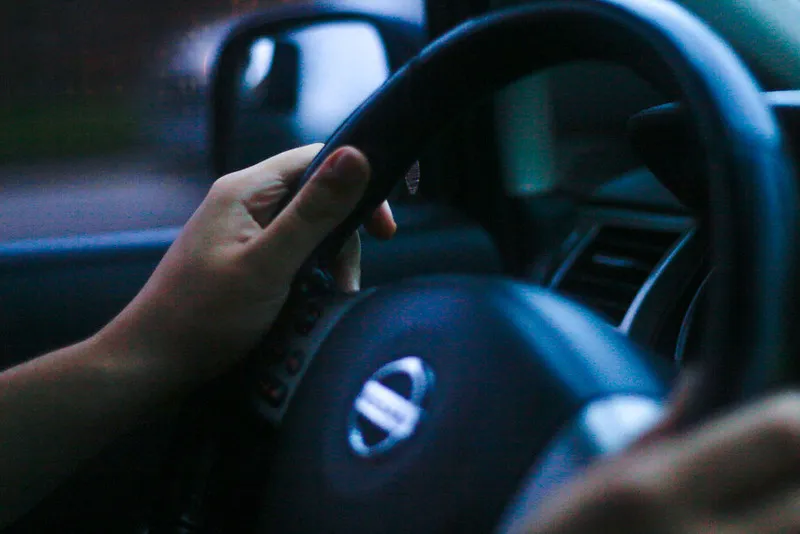 Opting for a private transfer undoubtedly stands as the epitome of ease when it comes to traversing the distance from Taoyuan Airport to Taipei City.
For those yearning for an uncomplicated commencement to their Taipei sojourn, nothing beats the seamless experience of being collected right at the airport and whisked away to your hotel. This approach effectively negates the need to navigate the intricacies of MRT station escalators with your luggage in tow, offering a welcome respite from the hustle and bustle of transportation logistics.
It's worth noting, however, that the convenience of a private transfer comes at a premium, especially if you find yourself exploring Taipei solo or within a tight financial framework. The cost of procuring a private vehicle generally ranges between TWD 1000 and TWD 1500, contingent on your ultimate destination within the city and the chosen vehicle type.
Nevertheless, the foresight of pre-arranging your ride and being apprised of the entire cost serves as a substantial advantage. Additionally, the realm of benefits extends further due to the abundance of user-friendly online platforms offering simplified means to outline and secure your private transfer well in advance.
In essence, embarking on a private transfer emerges as the optimal choice for those who prioritize seamlessness above all else when embarking on their journey from Taoyuan Airport to the heart of Taipei. While this mode does come accompanied by a heftier price tag, the benefits of sidestepping transportation intricacies and ensuring a smooth transition are undeniably appealing, rendering it a worthy option for travelers of varied preferences.
By Bus:The cheapest way to Taipei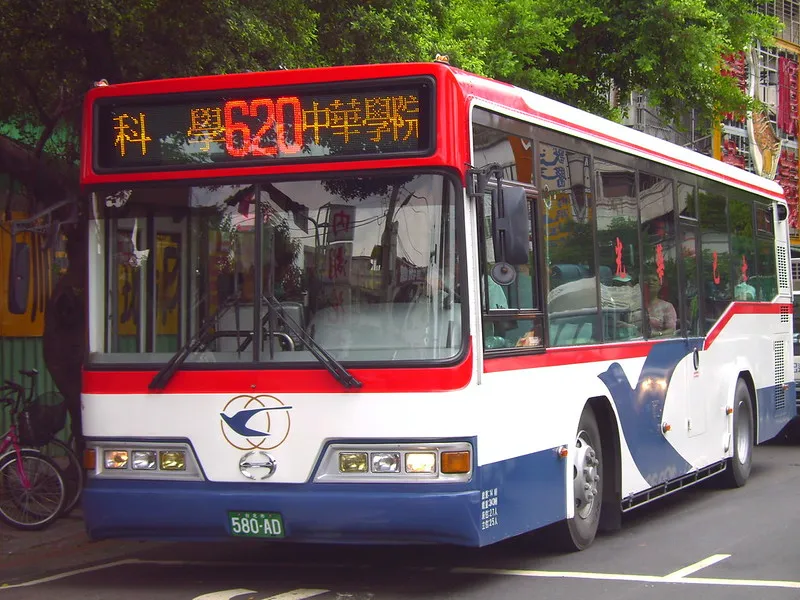 Opting for a bus ride stands as the third entry in the array of methods available for traversing from Taoyuan to Taipei. While this mode of transportation claims the title of the most budget-friendly on this roster, it does come at the cost of an extended travel duration when compared to its counterparts. Consequently, if you find yourself constrained by a modest travel budget, the bus emerges as the prime contender. The journey's typical duration spans around 55 minutes, though it's prudent to bear in mind that spontaneous travelers might encounter waits for the bus service.
Both Terminal 1 (T1) and Terminal 2 (T2) boast designated bus zones and ticket counters, primed to facilitate your seamless transition. Upon retrieving your belongings at T1, the bus ticketing enclave awaits at B1, nestled by the escalators adorning the left and right flanks. Meanwhile, at T2, the bus ticketing realm beckons at the corridor's terminus, shortly after your border crossing.
Each passenger transport provider houses its distinct ticket booth, with most accepting cash as the payment mode. An exception surfaces in the form of Kuo-Kuang Transportation, where electronic ticket vending machines gracefully accommodate credit card payments. Upon securing your ticket, you can proceed to the platform area earmarked for your designated route, patiently awaiting the arrival of your chosen bus.
To summarize, embracing a bus expedition presents itself as the third avenue for voyaging from Taoyuan to Taipei. While it occupies the lower echelons in terms of cost, it claims a lengthier travel period within this array. Adherents of prudent budgeting will undoubtedly find the bus to be a commendable choice, despite potential wait times. It's important to acquaint yourself with the well-situated ticket counters and boarding zones in both terminals to ensure a smooth journey.
By Taxi:The most direct way to Taipei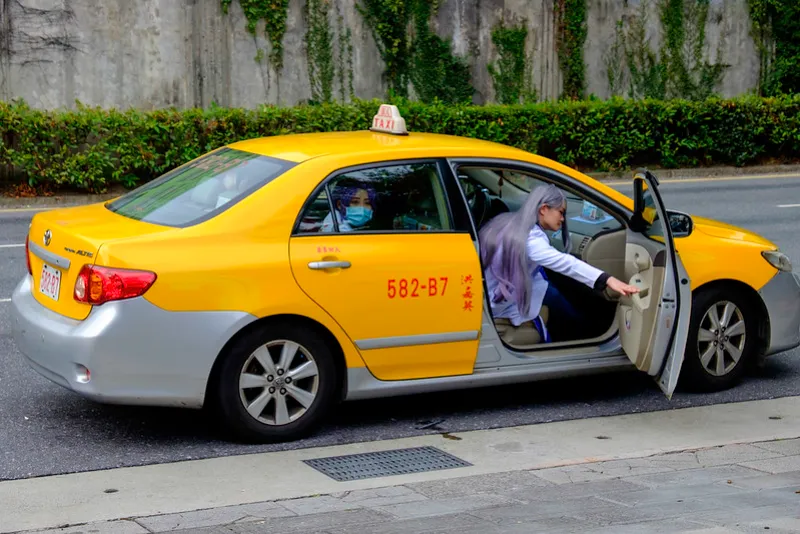 No need to fret if arranging a private transfer is not feasible due to time constraints or if you arrive during periods when the MRT is inactive. Taxis present a straightforward and viable alternative for journeying from Taoyuan Airport to the bustling city center of Taipei. Conveniently, taxi counters await in both terminals, enabling you to promptly secure a reservation on the spot. Ensuring you have the Chinese address of your destination at hand proves beneficial, alleviating concerns regarding language barriers and potential misunderstandings.
Embarking on the transportation route from Taoyuan Airport to Taipei City Center via taxi typically spans around an hour and comes at a cost ranging from TWD 1200 to TWD 1500, contingent on your ultimate stop within the city. While it may not stand as the most budget-conscious choice for reaching your lodging in Taipei, opting for a taxi directly from the airport guarantees a hassle-free experience, freeing you from logistical concerns. This avenue particularly shines for travelers lugging substantial luggage, providing a convenient and stress-free solution.
For those who prefer meticulous planning and a clear comprehension of the anticipated fare, Taiwan's most utilized applications, namely FindTaxi and Uber for iOS, serve as invaluable tools. These platforms allow you to prearrange your taxi and gain precise insight into the anticipated cost of the journey, offering a heightened level of convenience and assurance.
In conclusion
In conclusion, a diverse range of transportation options awaits your journey from Taoyuan Airport to Taipei, offering tailored solutions to varying preferences, budgets, and circumstances. Ultimately, your selection of transportation hinges on your personal preferences, financial considerations, and the degree of convenience you prioritize for your voyage from Taoyuan Airport to Taipei. Whether you favor the rapidity of the MRT, the luxurious ease of a private transfer, the economic sensibility of a bus, or the straightforward convenience of a taxi, each avenue guarantees your arrival at the heart of Taiwan's dynamic capital city.