Last Updated on 11-26-2023
Did you ever have to leave a party or any other event before midnight because you wanted to catch the last MRT train or the last bus? That's unpleasant, right? Well, it's the story of my life. Did you ever have to rush to go to work because you did not want to miss the train or the bus? That's also unpleasant. In Taiwan, once it is past midnight or 1 AM, public transportation such as trains and buses stop working. We all agree that it is not every time it is convenient to wait on the side of the road, hoping a taxi will pass by. Did you know that in Taiwan, you can just call a taxi with a phone call or just by using their apps? Or maybe you might ask if Taiwan has Uber. In this article, you will learn about the diverse ways Taiwan taxi services work and about the Taiwanese taxi culture.
In addition, it is important to choose the right accommodation. If you are staying in the city center, it is relatively easy to use the Taiwan taxi service; mrhost Taiwan Short-term Rentals offers a variety of accommodations in the city center, so you can enjoy the convenience of the Taiwan taxi service!
How to identify a licensed taxi in Taiwan
Let's start with one of the most important questions, which is how to identify a licensed taxi in Taiwan. Before you came here, you might have searched on the internet or maybe someone told you that taxi cars in Taiwan are yellow. However, you need more than that to identify a licensed taxi driver. Not all the yellow cars here are taxis. These are the following ways you can tell a licensed taxi:
Bright yellow cars
Taxi sign shown on the car top
The taxi driver's license is displayed on the front and rear seats.
Taxi fees are determined by a meter that can be seen next to the driver.
The vehicle identification number is written in red on a white license plate.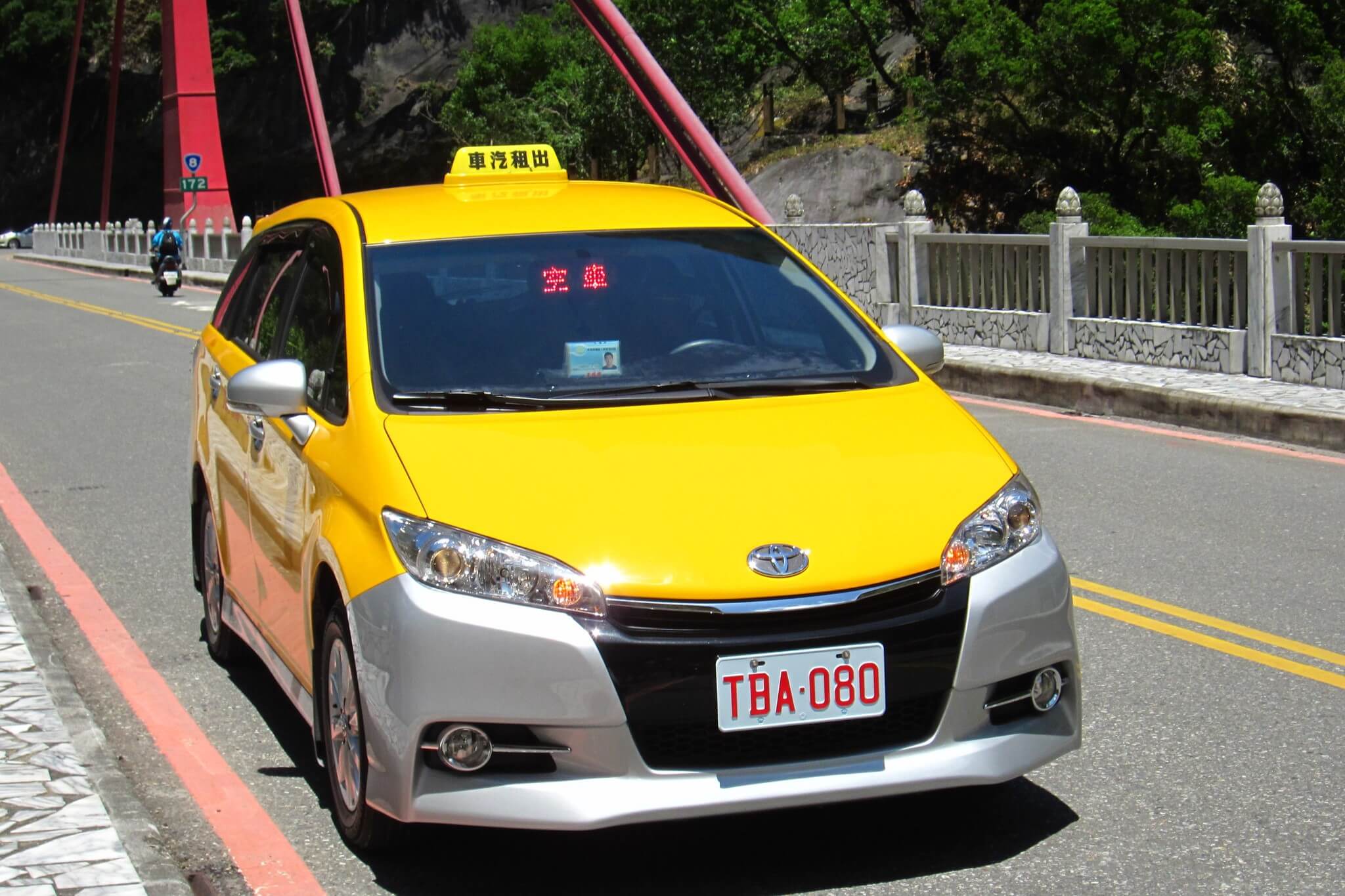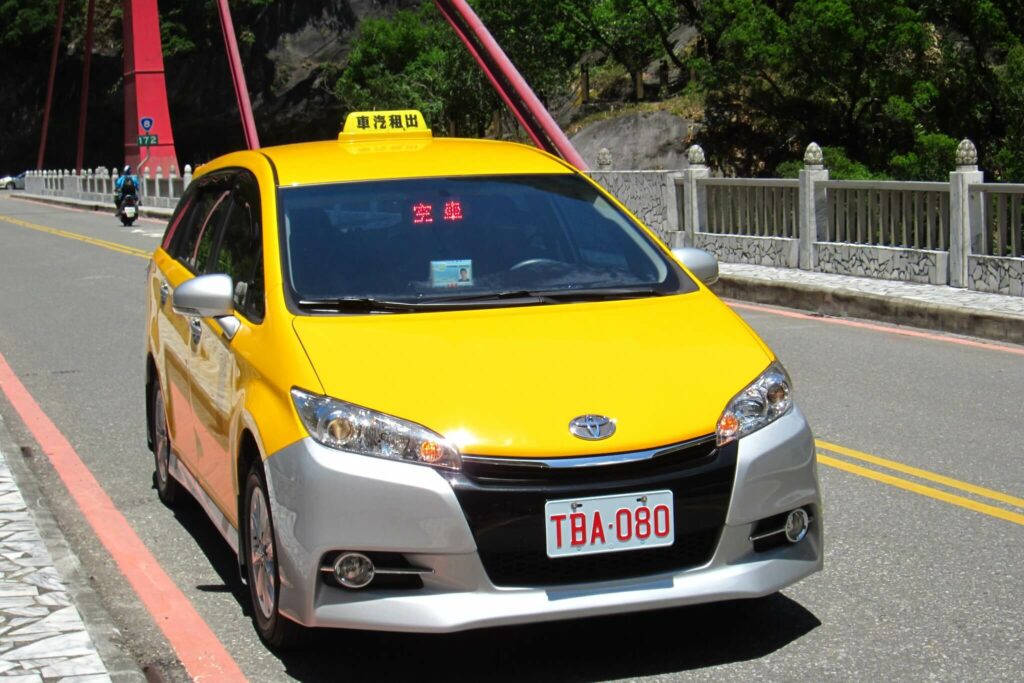 How much is the taxi fare in Taiwan?
If you are comparing the taxi fees to other public transportation in Taiwan, you will say they are expensive. However, compared to taxis in the rest of the world, they are considered cheap. In Taiwan, a taxi can take four people at once (or more, it all depends on the driver) and the fares are slightly different throughout the country, but in general, taxi fares are determined by a meter.
Taxi charges are generally the same everywhere around Taipei, except for suburbs or mountain areas. The first 1.25km is charged NT$ 70 plus NT$ 5 for every 200 meters in the daytime. If you take a taxi from 11pm to 6am, they will charge you NT$ 20 extra on top of the original price (nighttime rate). During the Chinese Lunar New Year, if you take a taxi during the day, they will charge you at the nighttime rate, and if you get into a taxi at night, it will be even more expensive (up to NT$ 40 more).
Most taxis only accept cash payments, so make sure you always carry cash with you. If not, you can always go to any convenience store near you to withdraw money. However, some taxi companies also accept credit cards. Those who do will usually have a sticker on their windows showing VISA/MASTERCard signs, or you can pay with your Taiwan Easy Card. If you are traveling to another city by taxi, the fares will not be calculated by the meter, so you will have to discuss the price with your taxi driver.
How to take a taxi in Taiwan
Now let's talk about the most important part. The traditional way of hailing a taxi is just by standing next to the road and waiting for a taxi. Maybe there are already some taxis waiting, but you will have to speak Chinese to the driver so he can take you where you want to go (most taxi drivers don't speak English). Not everyone wants to do that, right? So, of course we will go for the easier way. Nowadays, to take a taxi in Taiwan, you just have to call the taxi driver and schedule your pickup time, or you can use the corresponding apps, which we will talk about more in this section.
Some important taxi companies in Taiwan
The following are some important taxi companies and apps in Taiwan:
AVIS offers chauffeur service that differs from other taxi apps. Reservations must be booked at least 24 hours in advance, making it ideal for foreign business travelers with confirmed itineraries. Their drivers can speak english, ensuring clear communication throughout the ride. In addition, you can choose from a wide variety of vehicles, including luxury sedans and MPVs, to fit your needs and preferences.
With AVIS chauffeur service, you can enjoy peace of mind and convenience as you navigate your destination. Whether it's city tours, airport transfer or point-to-point service, AVIS chauffeur service assures you a safe and relaxed journey.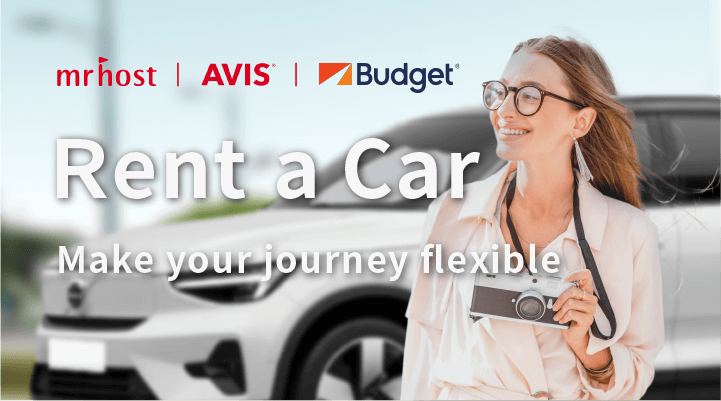 I chose to put Tripool first because of the level of convenience it provides. You can easily use their app "Tripool" to call a taxi wherever you are going, whether it is around Taipei or to another city. They also have a cancellation free policy with a full refund one day before your departure by noon. Before you even take the taxi, you can already see the estimated price. Tripool also accepts online payment by credit cards, Apple Pay and Google Pay. What if you are going out with a group of friends or family? Well, you can choose the type of car you want, be it small or big. They have pet-friendly taxi rides with no extra cost, and at 8 p.m. of the day before departure, the driver's name, phone number, license plate, model, and other information will be provided by email and text message.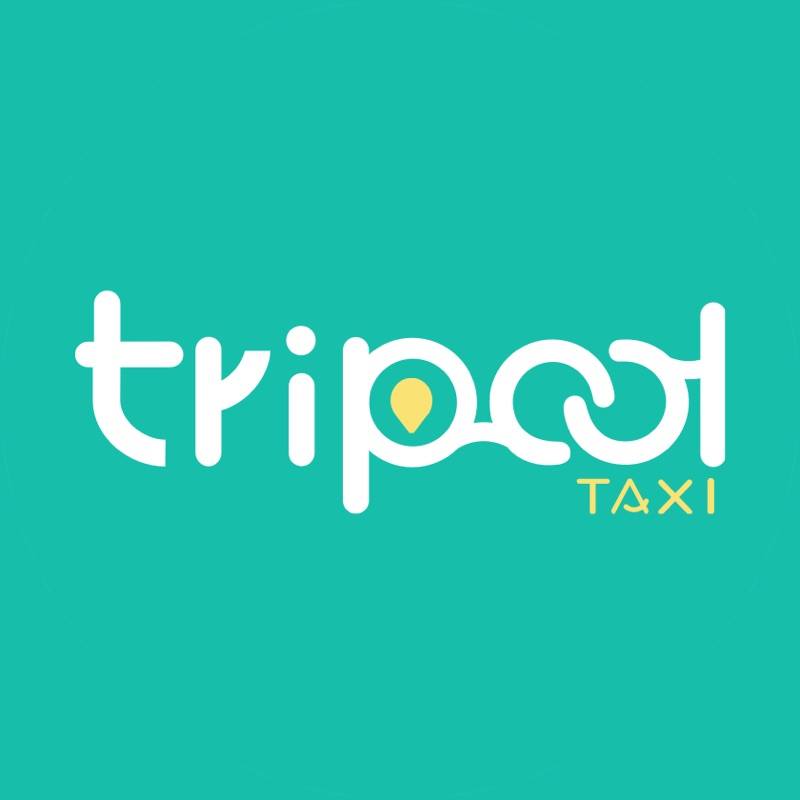 Taiwan Taxi 55688
Taiwan Taxi is the largest taxi company in Taiwan. Founded in 2005, it now runs more than 10,000 taxis across Taiwan. The company has also been awarded "Excellent" by Taipei Taxi Transportation Service for 7 consecutive years. They use technology to provide better service for us. To call a taxi, just dial 55688 on your phone and press 2 for English service.
The call usually costs NT$0.1/second. You just have to give them your location and where you are going, and they will then send a car to pick you up. You can always download their app on your mobile device, turn on your GPS, insert your destination, and click on "call a taxi" and you will be good to go.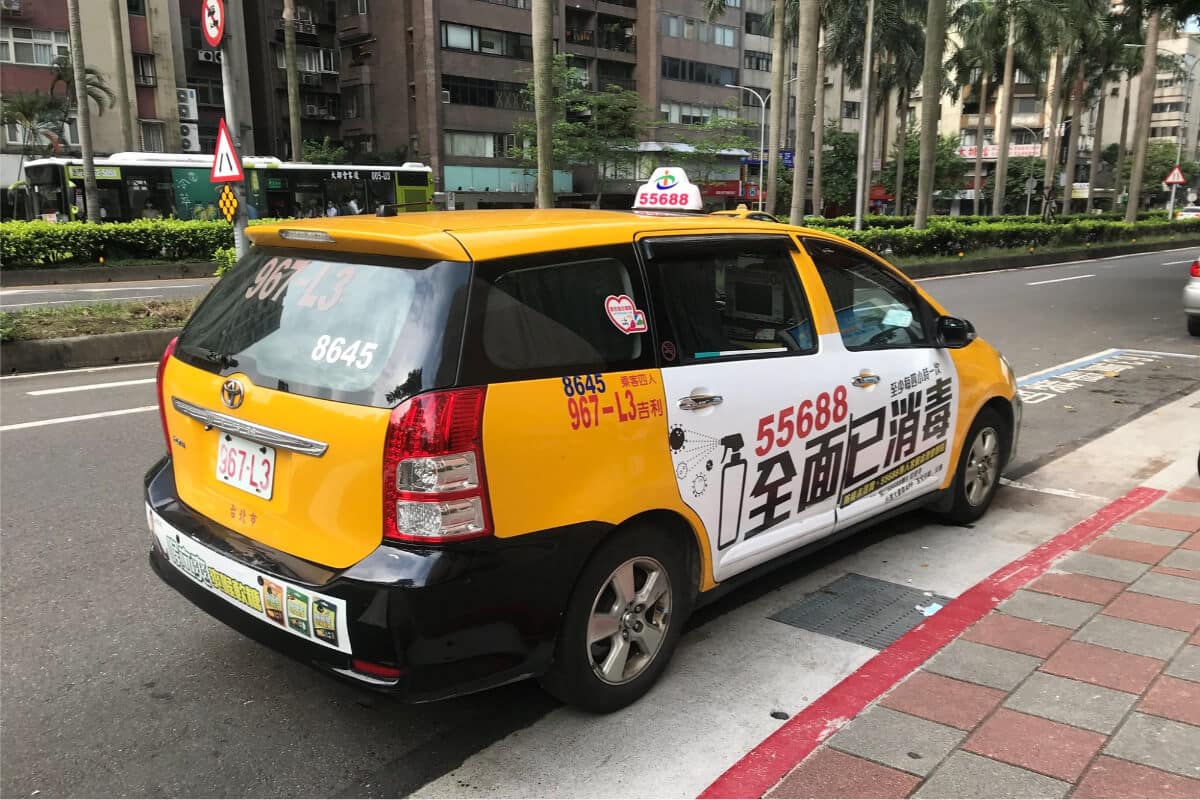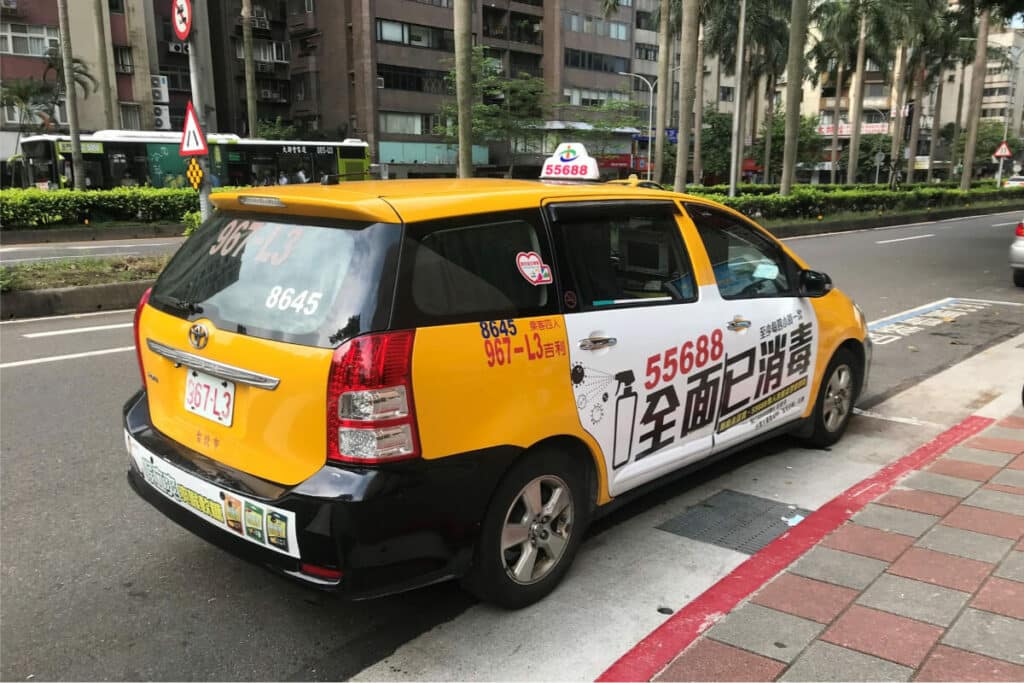 Taiwan Metro Taxi also works similarly to Taiwan Taxi. If you want to call a taxi, you can dial 55178 and confirm your reservation. You can also download their app in which you can choose what type of car you want and they have various payment methods. However, the issue you might encounter is that the app does not have an English version.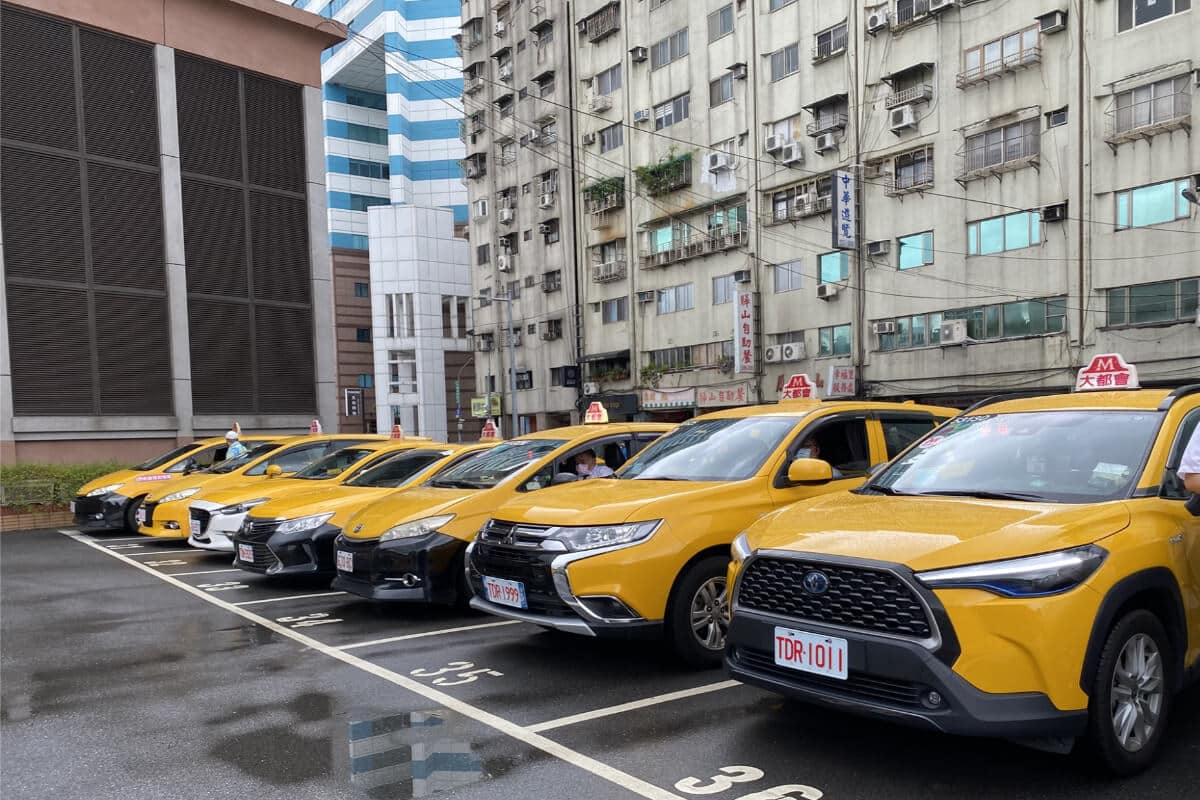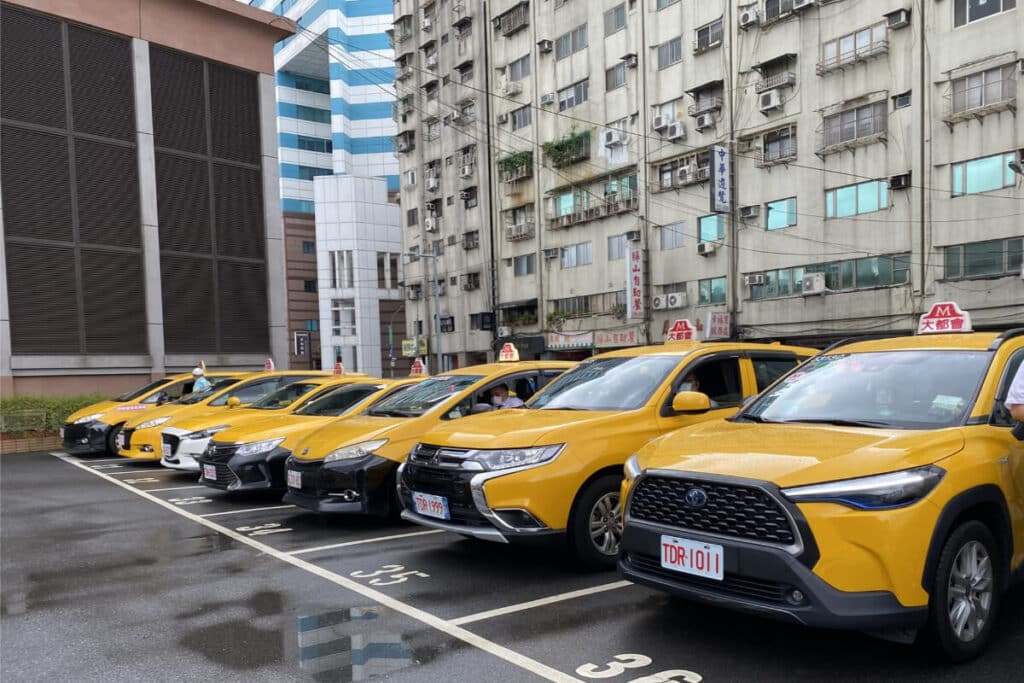 With the Find Taxi app, on the home screen you can see all the features clearly: "airport pickup", "booking a taxi","taxis nearby" and more. You can also choose the taxi feature, such as a non-smoking taxi, a taxi with a KTV, with male or female drivers, or a driver who understands Japanese or English. It is pretty convenient for foreigners. If you do not like talking to the driver during your ride, you can also mention that, and the good news is that their app is in English.
Founded in 2017, TaxiGo changed its name to LINE Taxi. They provide high-quality vehicles that cover almost all of Taiwan. As Line is probably the most used app in Taiwan, when you arrive here you will definitely have to download it. To use LINE Taxi, you just have to use the LINE app itself: Click "Add Friend" and search for "LINE Taxi". You will have access to the LINE Chatbot where you can contact them, put in your current location and destination, and call the taxi. From the chatbot, you can communicate with the driver and also write your review after the trip. They have a variety of payment methods such as debit/credit cards, LINE Pay, Apple Pay, Google Pay etc. In 2017, when they first appeared, they won the "Delivery Fleet Service Quality Evaluation" excellent award from the Taipei Taxi Passenger Service Industry.
Yoxi Taxi was founded in 2020 and they can be easily identified with the red design on the car doors and Yoxi written on the car top. These taxis are becoming pretty common in Taiwan; you just need to download the Yoxi app and call the taxi the same way as the previous ones I mentioned.
There are also some other taxi companies such as Crown Taxi, TaxiGo, etc., so feel free to explore everything Taiwan has to offer.
Taiwan Uber
Besides taxis, you could also consider taking an Uber in Taiwan. However, due to some policy problems, Uber is not accessible everywhere in Taiwan. The benefit is that, since Uber is an international app, maybe you already have it downloaded on your phone. As you may probably know, Uber allows you to pick what type of car you want, UberX, Uber Green (eco-friendly Uber), UberXL, Uber Pet, etc. It is pretty convenient to use. You just have to turn on your GPS and select your location. The estimated price will be shown, and you will be good to go!
Taiwan's Taxi Culture is Special
Like any country in the world, Taiwan has its own taxi culture. For example, in Taiwan, tipping is not necessary and is also not expected, so you don't need to feel embarrassed if you don't want to give a tip to the driver. Also, if you are paying in cash, make sure to pay in NT$100 or NT$500 notes because most drivers won't have change for NT$1,000 notes. Taiwan's taxi culture is pretty special. You will have the impression that all the drivers know each other. Don't be surprised if while driving you see your driver making hand signals with another driver.
Most of the time, they will ask you what music you want to listen to, so you can play whatever you are into and they will vibe with you, or else the driver will start playing old Chinese songs. One taxi driver even made international news a few years ago by giving discounts to people who agreed to sing during the ride. Once you enter the car, he will hand you a microphone and an iPad, ready to play the song of your choice with lyrics. If you don't sing, you don't get a discount. As he said, he is training you to be future superstars. Although tips are not common in Taiwan, because of this impressive initiative, people usually pay him more than the estimated fare. If you are lucky enough, you might get to take his taxi while you are in Taiwan.
Some Important Tips for Foreigners
Although I mentioned earlier that some taxi companies have drivers who can speak English, that doesn't mean they speak English very well, and I suggest you speak slowly to them so they can understand you😄. Here are some tips you might need to know:
If you were to take a taxi on the side of the road, it would be recommended to have your address written in Chinese because you might meet a driver who doesn't understand English.
If you need help getting a taxi, you can always go to any convenience store near you and ask the store clerk to call a taxi for you. You will just have to do your best to explain😂, maybe by drawing a car on a piece of paper.
As I said earlier, always carry cash with you because you never know, maybe your taxi driver doesn't take credit/debit cards.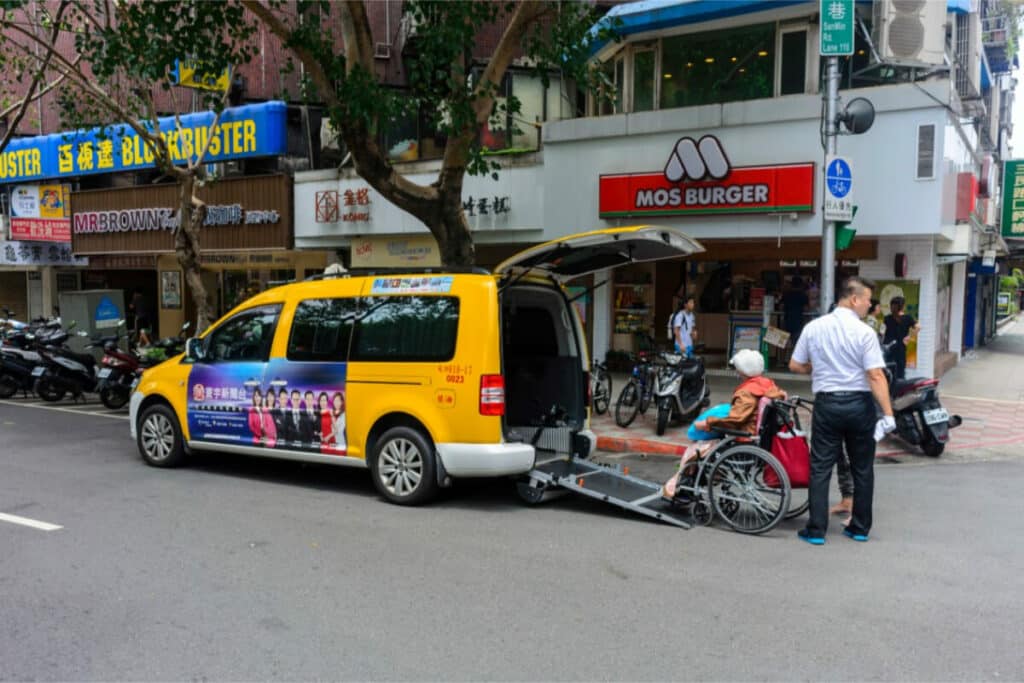 FAQ
Will you do it if your taxi driver asks you to sing for a discount on the ride?
Full List of Taiwan Monthly Hotel for 2023