Last Updated on 08-17-2023
Taiwan's largest and busiest airport, Taiwan Taoyuan International Airport (TPE, Taipei Airport), serves the city of the same name. With two terminals, the airport is a base and hub for Taiwanese airlines EVA Air and China Airlines, which offer direct flights to America, Europe, and Canada.
To some individuals, flying with EVA Air isn't complete without a flight on the Hello Kitty plane. As part of EVA Air's airside check-in experience, the Taiwan Taoyuan International Airport has the cute Hello Kitty check-in area. So, if you're flying with EVA Air, make sure you book a Hello Kitty flight, if that's your thing, of course.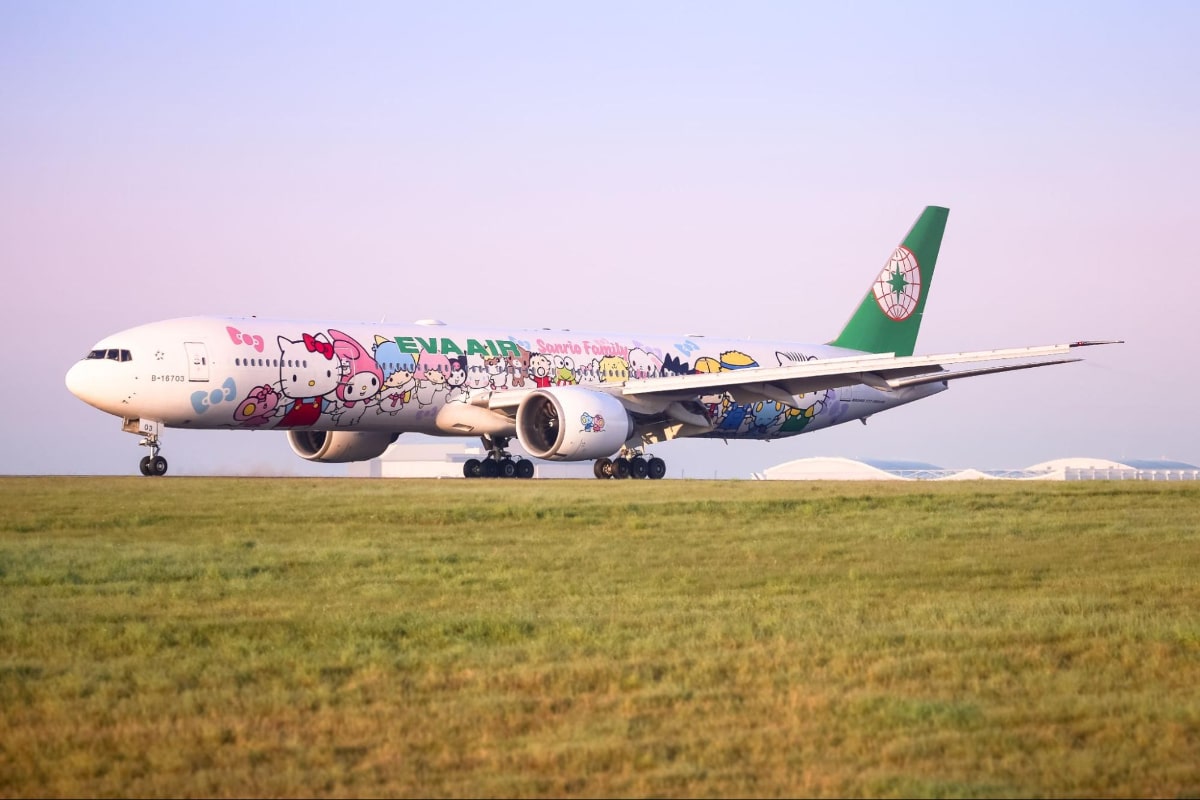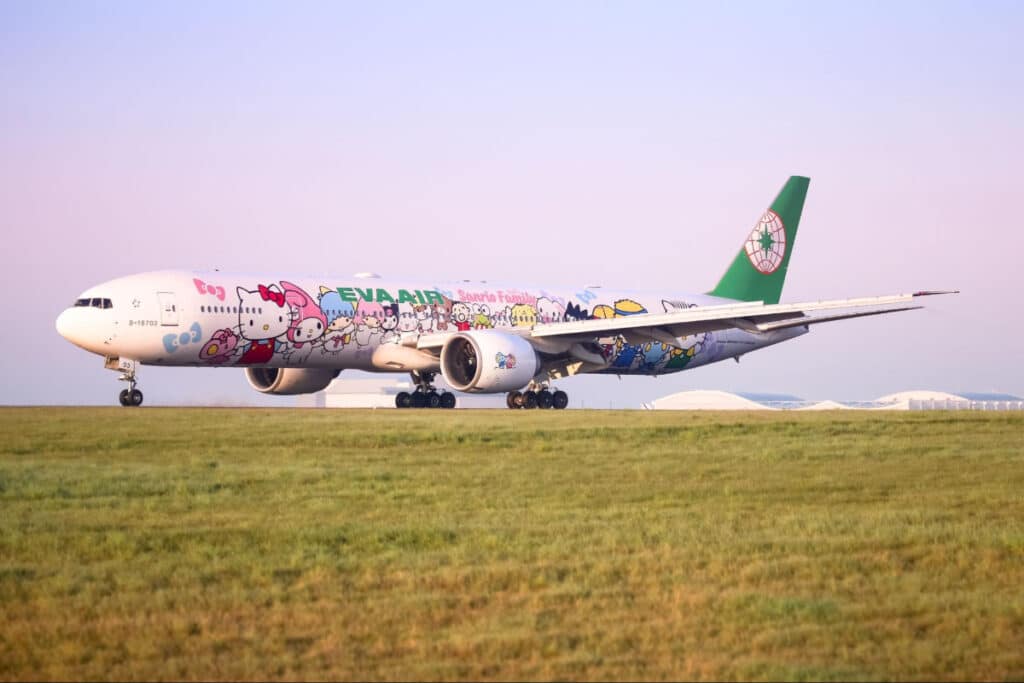 This Taoyuan Airport introduction is designed to make your stay at the Taiwan Taoyuan International Airport as convenient and enjoyable as possible. In this article, we discuss topics such as transportation to and from the airport, airport services, and activities to keep you occupied while you are waiting at the Taipei airport.
The largest airport in Taiwan (Taipei Airport)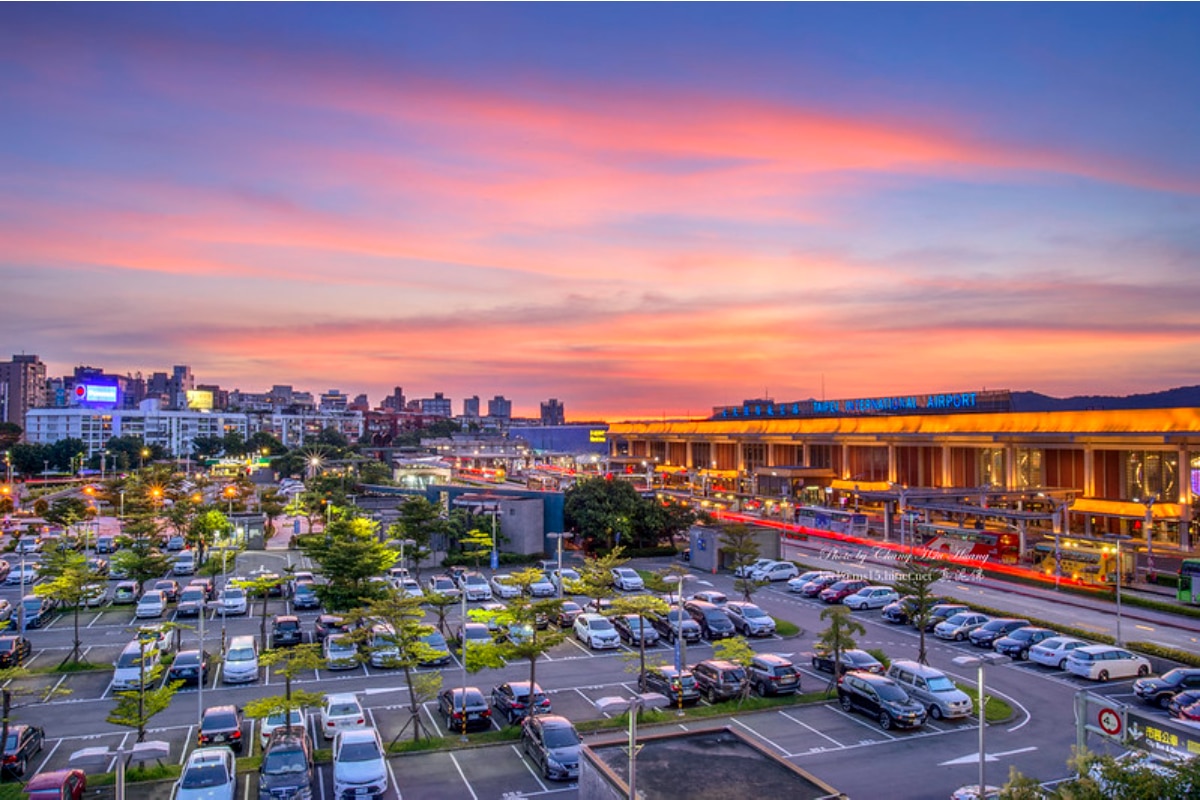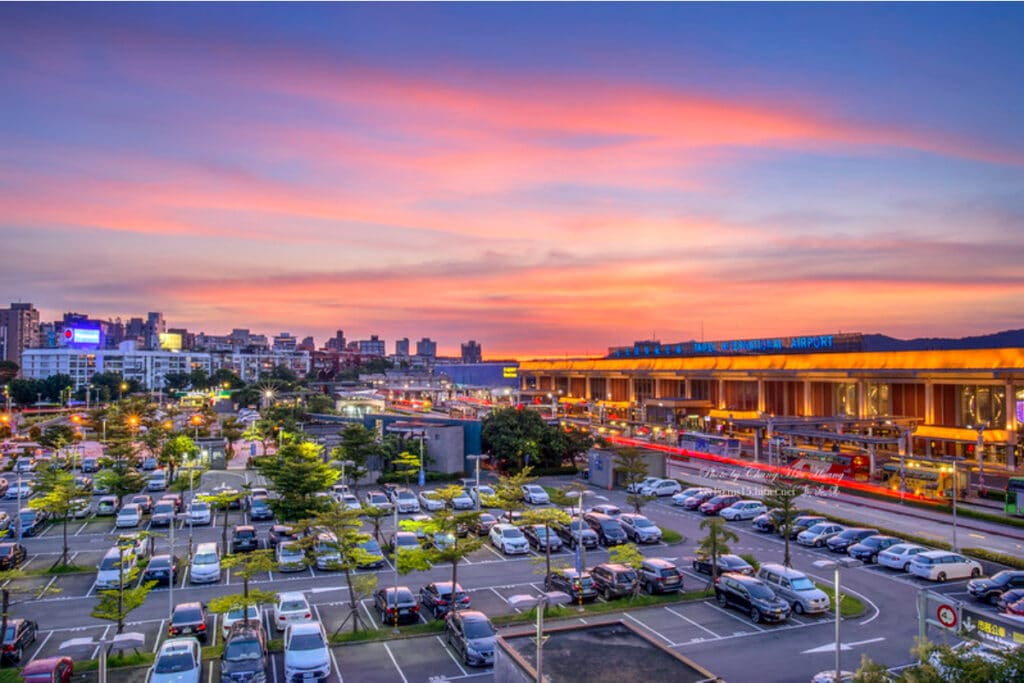 Taoyuan International Airport is Taiwan's largest airport, but it is not actually located in Taipei, as most people think. Taipei Songshan Airport (officially Taipei International Airport) is the airport located in Taipei. Among the Asian cities that the Taipei Songshan Airport serves are Seoul, Tokyo, mainland China, and others. Even though it does not offer many international flights, knowing there is another airport in "Taipei" will help you avoid ending up at the wrong one.
NB: Airport code TPE is Taoyuan Airport, while TSA is Songshan Airport.
Having said that, most passengers traveling to Taiwan will be arriving at Taoyuan International Airport. The airport, originally named Chiang Kai-Shek International Airport in honor of the late president and leader of the Republic of China, Chiang Kai-Shek, had one terminal when it was first opened. At present, two terminals are operating, 1 and 2. There is a target date for the third terminal to open in 2024.
Taoyuan Airport Terminal 1
With an original capacity of eight million passengers per year, Terminal 1 opened in 1979. A series of upgrades has increased this capacity to more than 17 million passengers annually. Renovation works worth $57.4 million included the construction of parking garages and renovation of arrival and departure halls. As a result of this dramatic expansion, there are now more aircraft using TTIA facilities, more frequent flights on an expanded route network, and a reduction in passenger and cargo processing times.
Today, airlines operating out of Terminal 1 are mostly low-cost carriers, national airlines, and airlines serving Southeast Asia.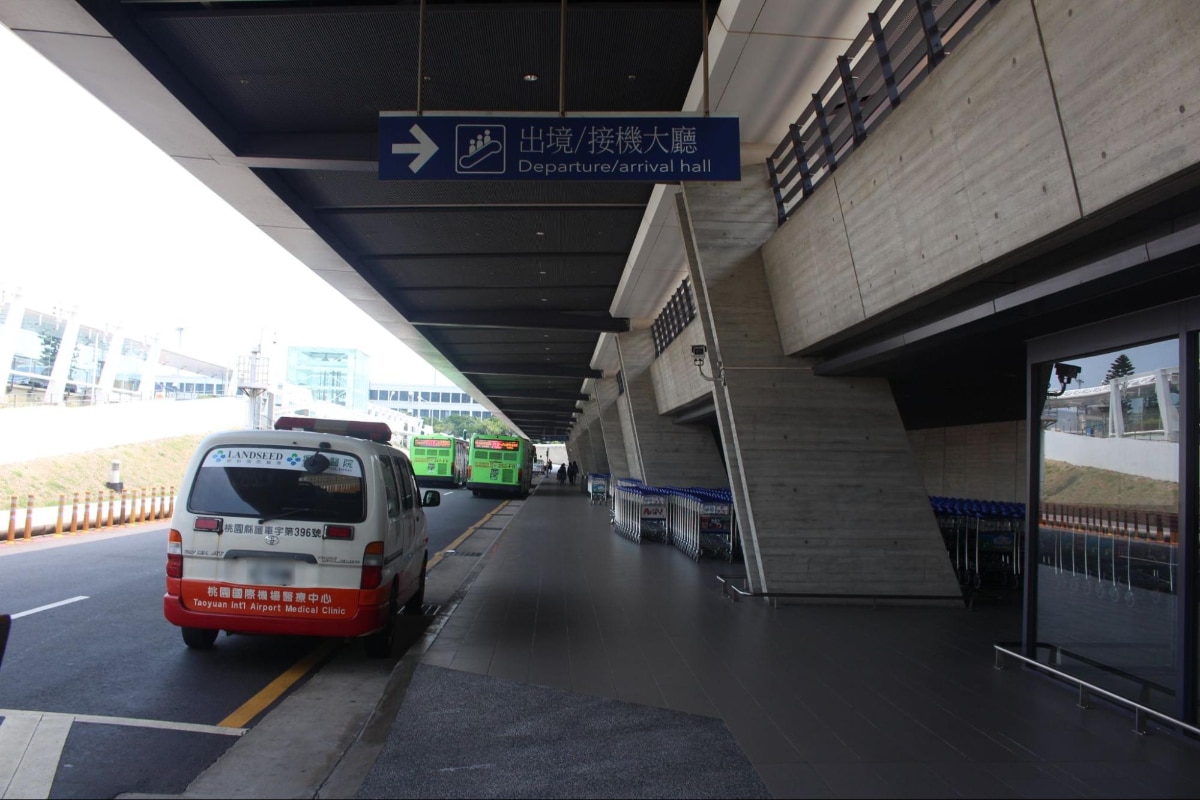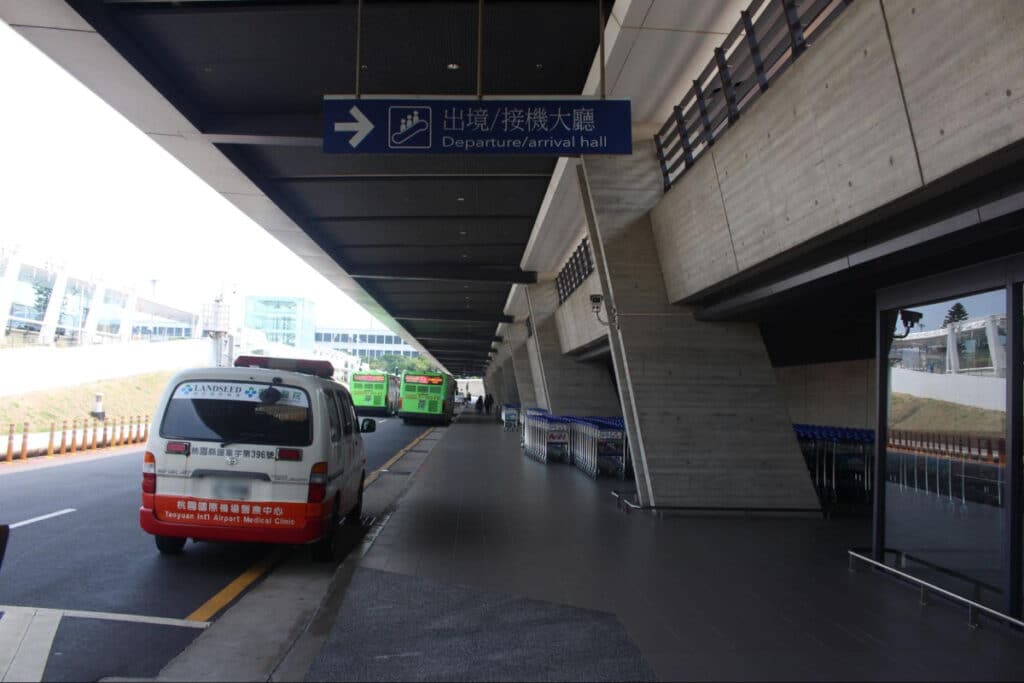 Taoyuan Airport Terminal 2
The gates at Terminal 2 were only half operational when it opened in July 2000. Taking nine years to build, the $729 million expansion was crucial to Taiwan's plans to become an air transportation hub for the Asia-Pacific. An airy, spacious building, Terminal 2 houses several duty-free shops, three restaurants, ten stores (many selling traditional Taiwanese items and artifacts), a business center with full internet connection, and 21 rooms in a transit hotel. There has been a recent upgrade to Terminal 2's baggage handling system, allowing you to disembark in less time, pick up your luggage, and depart the airport quicker.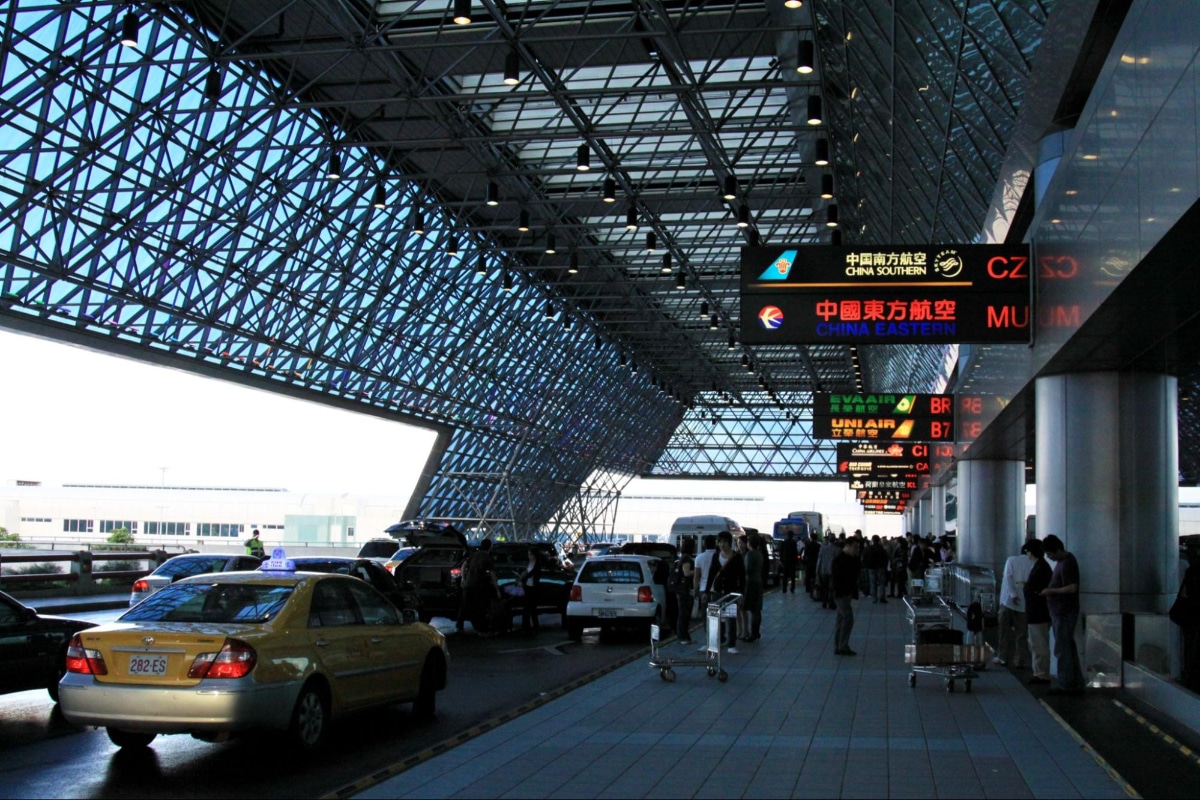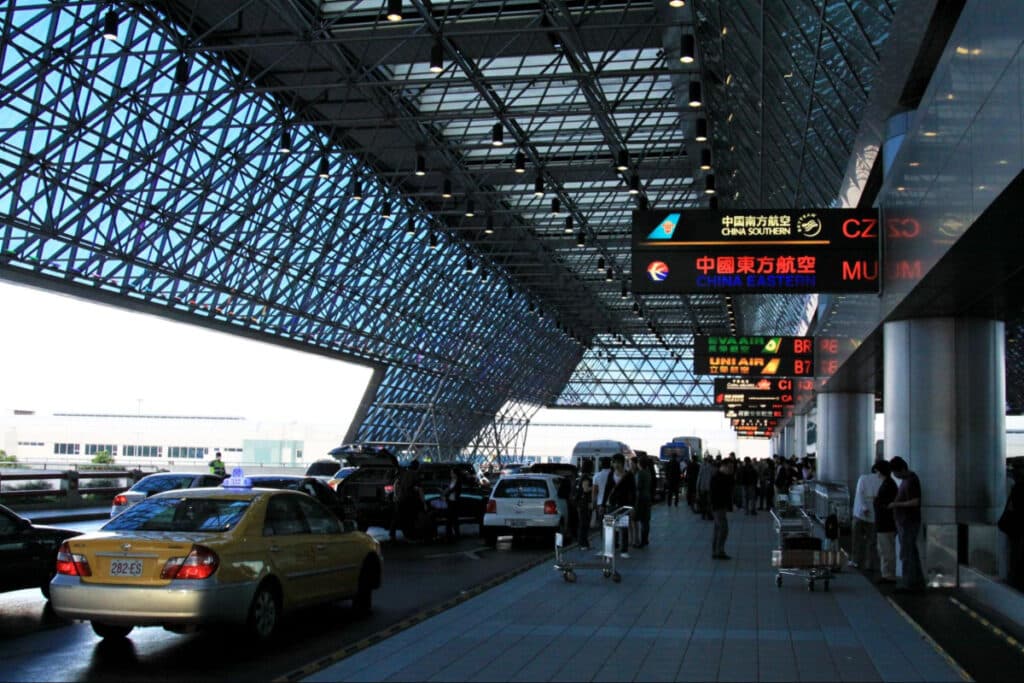 Note:
In terminal 2, you'll find AirAsia and airlines that fly to Japan, mainland China, New Zealand, Australia and the USA.
Eva Airlines always operates from Terminal 2 wherever they fly.
China Airlines operates in both terminals.
Taoyuan Airport Terminal 3
A €33m consultancy contract for Taiwan Taoyuan International Airport Terminal 3 was awarded to a joint venture between NACO, T Y Lin International, and Parsons Brinckerhoff in February 2013. Construction began in 2016 and is expected to be completed by 2024. A link will be built between terminals 3 and 2, and the in-between area will feature a parking garage, ground transportation center, and commercial real estate with entertainment, shopping, and conference facilities. There will also be regional light rail stations at the terminal.
Getting to and from the Taipei Airport: transportation options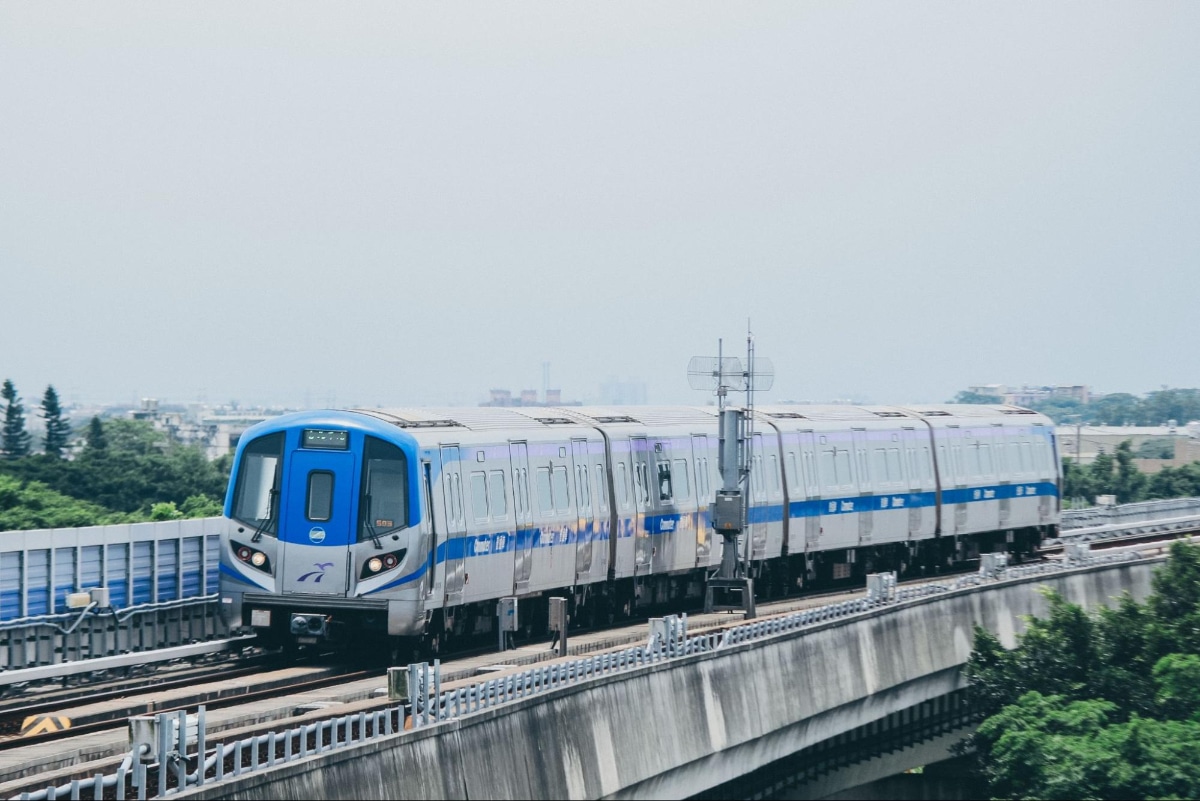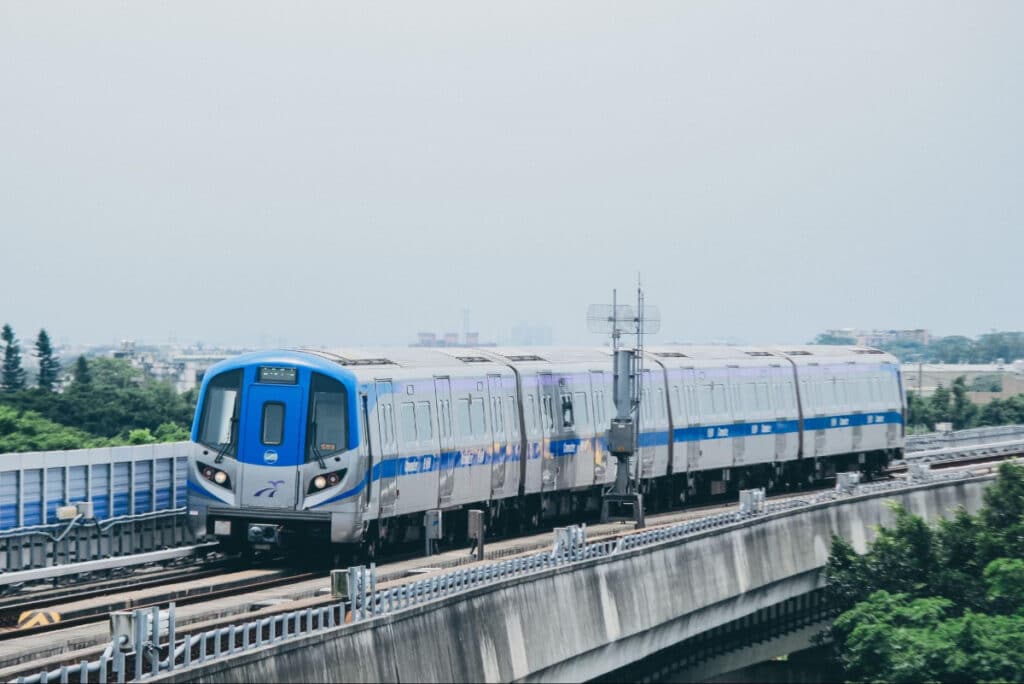 There is no problem getting to Taoyuan airport from virtually anywhere in Taiwan. About forty minutes outside Taipei City, Taoyuan International Airport is home to a bus terminal, a high-speed rail station, an MRT line to Taipei and Taoyuan, and countless taxi and car rental companies.
Taoyuan Airport MRT
The most common way people travel from Taipei to Taoyuan International Airport is by the Taoyuan Airport MRT. Every 15 minutes, Taoyuan Metro operates a train from Taipei Main Station to Taoyuan Airport Terminal 1 Station. You will need to purchase a ticket that ranges from NT$ 130 to NT$ 200, and the journey will take about 50 minutes.
Passenger Bus
Besides the Taoyuan Airport MRT, Kuo-Kuang Bus also operates a bus every 20 minutes from MRT Zhongshan Elementary School to Taoyuan Airport Terminal 1. The bus ticket is approximately NT$130, and the ride takes 1 hour, 8 minutes. There are also two other operators that serve this route.
Terminal 1 bus stop: B1 bus area of Arrivals Hall
Terminal 2 bus stop: Outdoor gallery at East side of 1F Arrivals Hall
Alternatively, you may wish to hire a taxi or use an Uber service to travel to the airport. Despite their convenience, these options usually cost more than taking public transportation.
A very well connected airport, Taiwan Taoyuan International Airport has multiple transportation options for those traveling from the airport.
Taoyuan MRT
Taoyuan MRT is the fastest way to Taipei from Taoyuan. From Terminal 1 and Terminal 2, you can reach Taipei Main Metro Station in about 35 minutes and 38 minutes, respectively. Be sure that you get on the Express Train rather than the Commuters Train, as the latter takes longer to reach Taipei. Be careful 😉 It costs around NT$160 per ticket, and the metro runs from 6:05 am to 11:35 pm, so plan your travel accordingly! Free 4G Wi-Fi is available at all stations.
Passenger Bus
A shuttle bus connects the Taiwan Taoyuan International Airport and the main city, running from Terminal 1's B1 Arrivals and Terminal 2's northeast arcade near Arrivals.
1819, 1960, and 1961 are the three buses specifically designated for Taipei 101.
The buses run until 1:05 am, with tickets ranging from NT$90-NT$145. So, if you miss the airport MRT, this might be a good alternative.
Taxi
The simplest but most expensive option is to take a taxi. If you're looking to prebook an airport taxi or book one upon arrival, then Tripool might be an option worth looking into. Users often recommend it for its convenience as they have an app and allow pet-friendly taxi rides with no extra cost. Regular airport taxis can also be found outside the arrival hall and are available 24/7.
Taipei airport services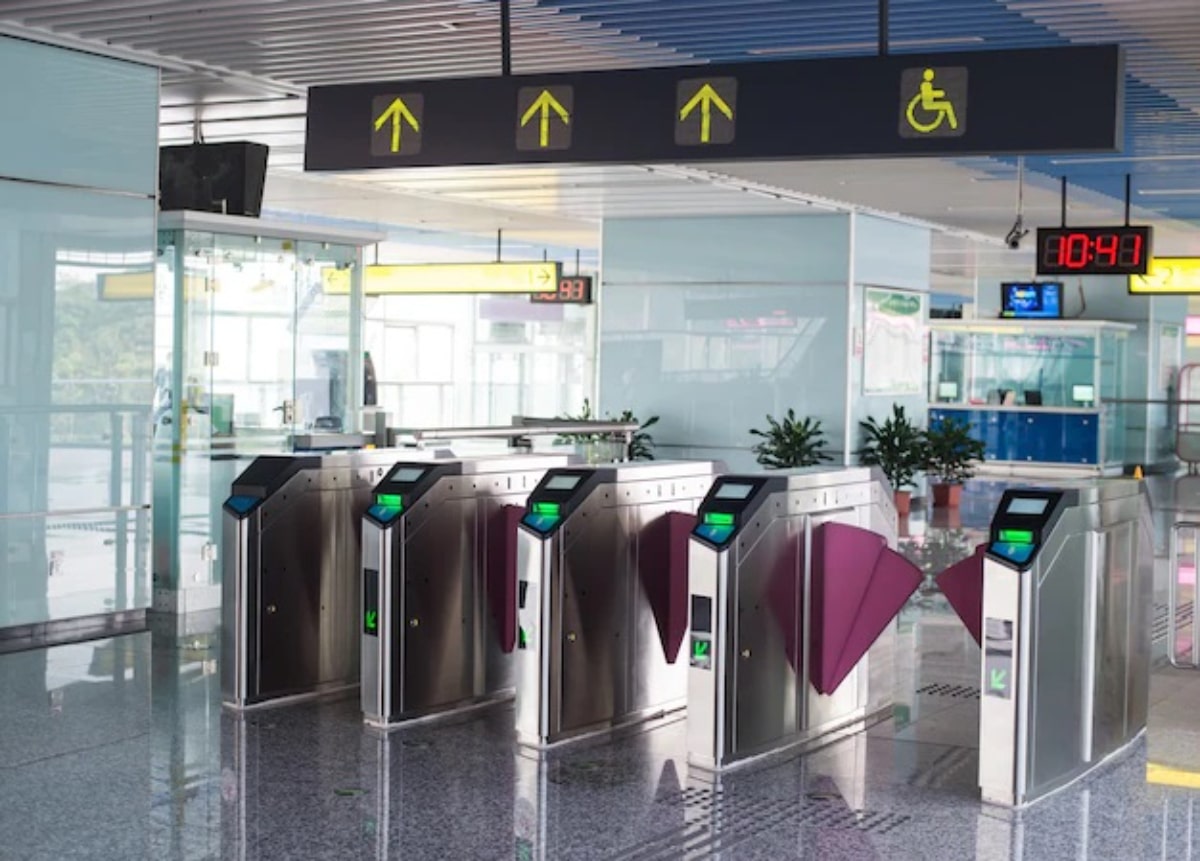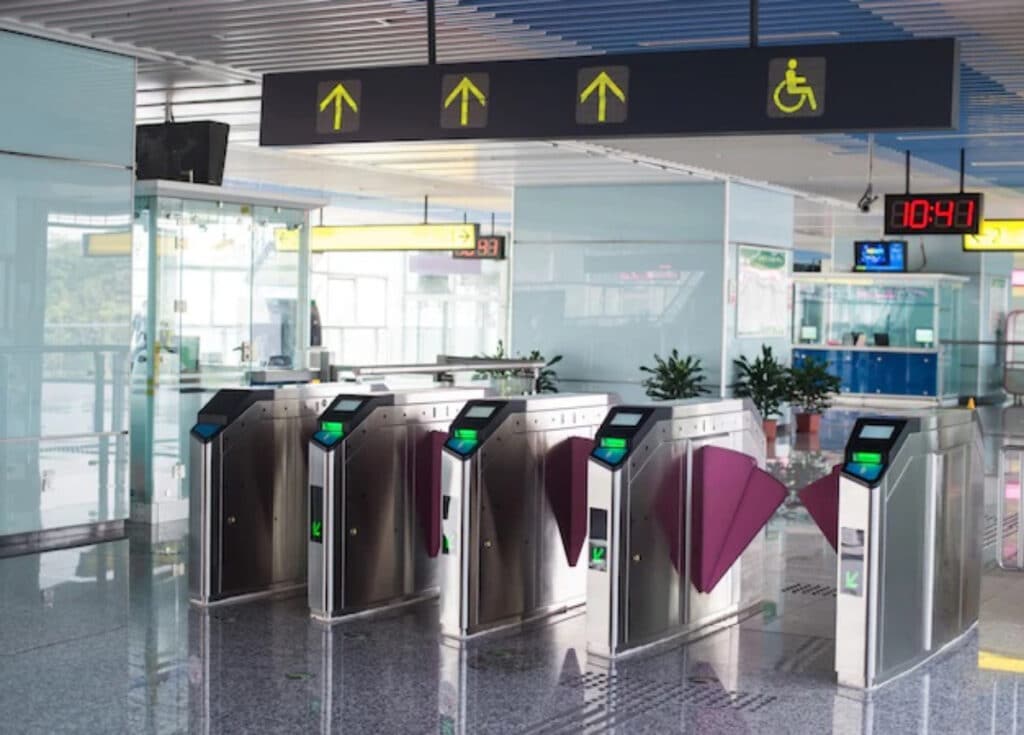 Luggage Service
The Taoyuan Airport MRT introduced a new luggage service in collaboration with Taipei Main Station. With this service, you can send your baggage from Taipei Main Station to Taiwan Taoyuan International Airport if you are traveling with China Airlines, Mandarin Airlines, EVA Air, or UNI Air. This will give you a chance to explore the area before your flight; how cool is that?
SIM Card
Modern travel requires us to stay connected when we are in another country. One way to do that is by having a cellphone. It is important to know which telecommunications service providers are available, their plans, and operating hours at Taoyuan International Airport as soon as you arrive. Taipei Airport sells prepaid SIM cards from Taiwan's four major mobile phone carriers Chunghwa Telecom, Taiwan Mobile, Far EasTone and T Star.
Terminal transit
Airport MRT
If you have an electronic ticket, you can enter the airport via MRT station A12 (Airport Terminal 1), A13 (Airport Terminal 2), and A14a (Airport Hotel). Those without an electronic ticket can purchase one at the airport MRT station or take the shuttle bus or skytrain to the airport.
Skytrain
The airport has established a Skytrain to provide free and convenient transportation between Terminals 1 and 2 for travelers and airport personnel.
Shuttle
There is a free shuttle bus service between terminals provided by the airport.
E-Gate
The E-Gate at the Taipei Airport makes it possible for eligible travelers to expedite their immigration clearance service without lining up at ports of entry. Only residents aged 12 or above and at least 140 cm in height who belong to one of the following categories are eligible for free enrollment to use the automated immigration clearance system (e-Gate) in Taiwan.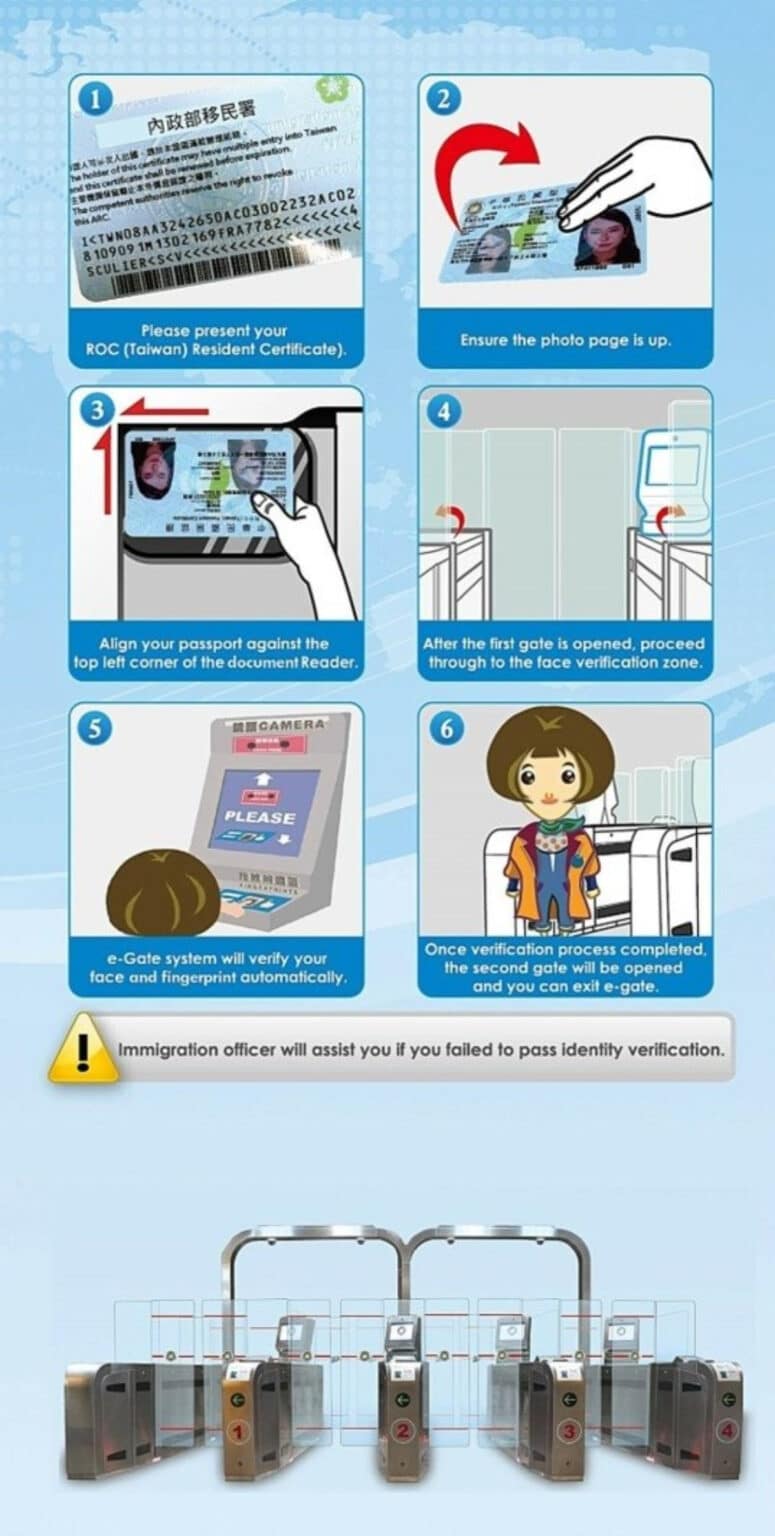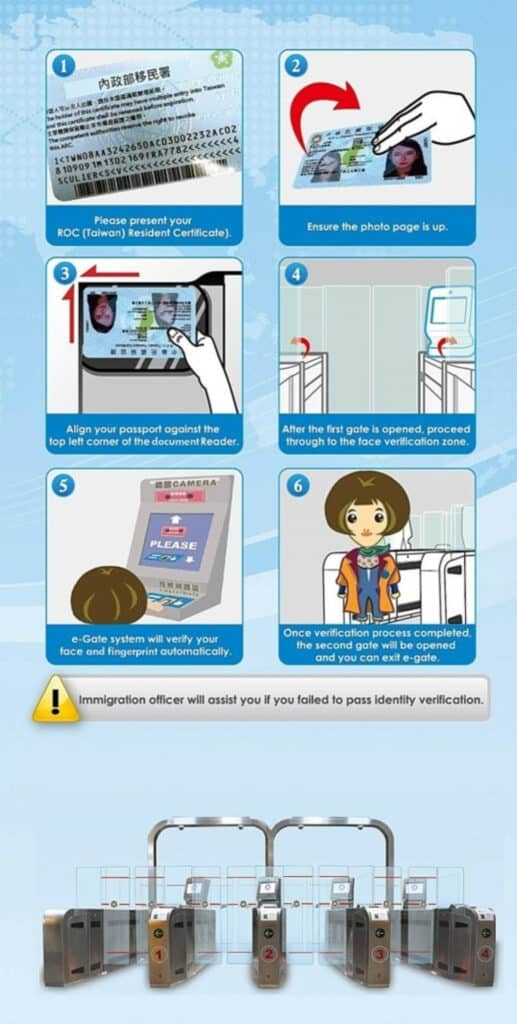 Things to do at Taipei Taoyuan Airport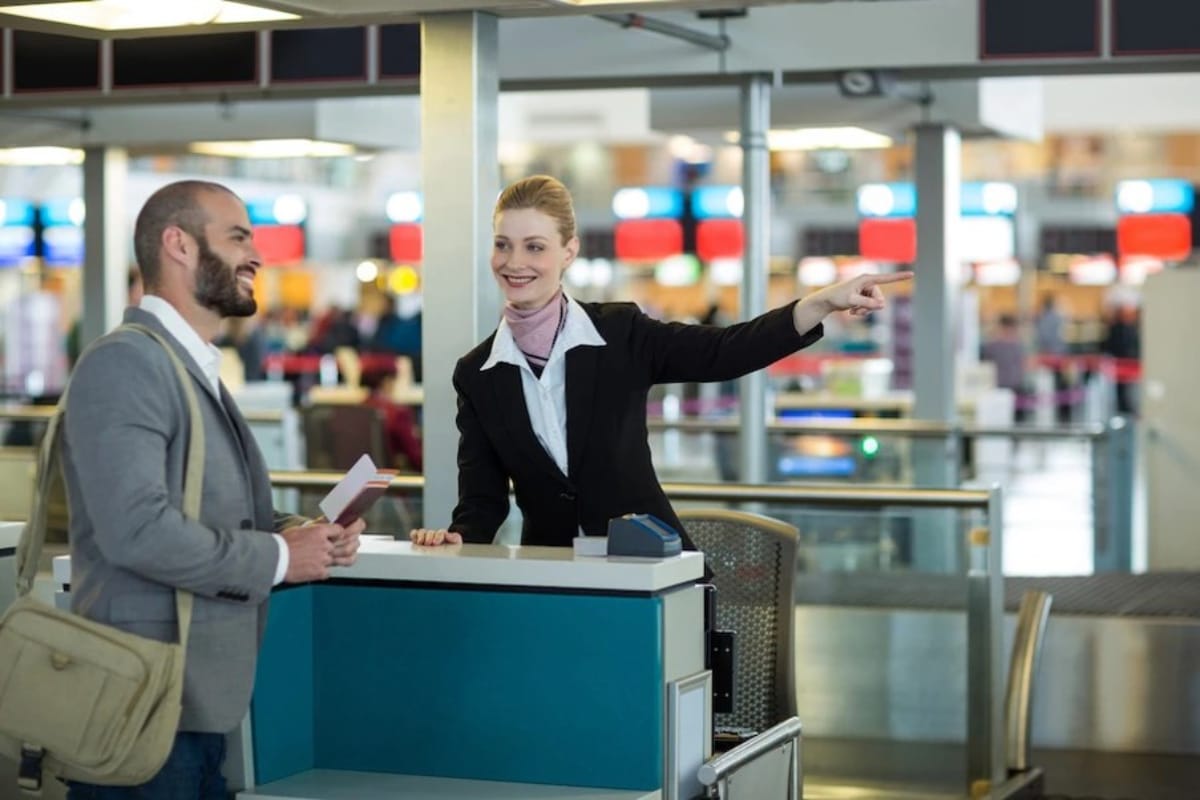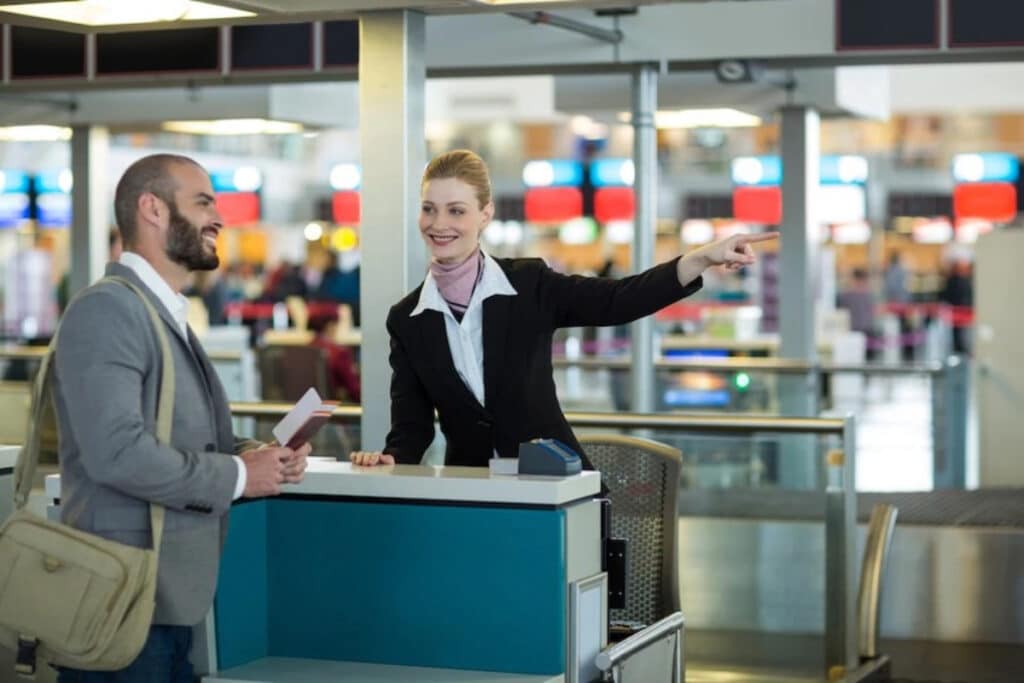 Take a shower
Did you know that the Taoyuan International Airport offers free or low-cost shower facilities? If you want to feel refreshed, this is usually a great way to go. Both terminals offer free, 24-hour showers, but you'll need to bring your own towels and toiletries. If you're looking to shower in comfort you can consider purchasing a day pass to an airport lounge to get access to showers (and usually free food, drink, and WiFi too).
Catch up on sleep
While it may seem obvious, this is actually an excellent way to pass the time while recharging your batteries. It's true that airports are not the most comfortable places to nap, but you can certainly make it work, especially if you have a travel blanket and pillow ready. If you're traveling solo, keep in mind that it's up to you to keep your possessions safe during the layover and to wake up on time. Knighty night 🙂
Enjoy an airport lounge
The days when airport lounges were only for first class passengers are long gone. There are now airport lounge passes available, which feature drinks, snacks, WiFi access, sleeping areas, and even showers. See the Taipei Taoyuan Airport Guide for locations and details.
Watch a movie
In Terminal 1 at the Taiwan Taoyuan International Airport, there is a small theater where you can go to enjoy recent feature films.
Book a transit hotel
You can stay in the airport's transit hotels during your long layover if you're tired. Some are located inside the airport while others are located just outside the Taoyuan Airport. Transit hotels are often available on an hourly or half-day basis, which makes them an excellent choice for long layovers when sleeping is all you really want.
Have you ever spent a layover at the Taipei airport? We want to know what it was like for you. Share it with us in the comment section down below.
Full List of Taiwan Monthly Hotel for 2023