Last Updated on 10-19-2023
If you are contemplating a move to Taiwan, you might be curious about the cost of living. Taiwan, with its stunning landscapes, vibrant culture, welcoming locals, and delectable cuisine, holds immense appeal. But how does its affordability compare to other countries? In this article, we will dissect the cost of living in Taiwan, encompassing everything from housing and transportation to dining and entertainment. You will gain insights into budgeting, saving, and savoring life in Taiwan!
Taiwan Public Transportation Costs
Taiwan boasts an efficient and extensive public transportation system that includes buses, subways, and high-speed rail networks, making it a popular choice for both locals and tourists to get around. Understanding the costs of using these services is essential for travelers and residents alike.
HSR
The high-speed rail system in Taiwan operates on a fare structure that is typically determined by factors such as the distance traveled, class of service, and any available discounts. Passengers can choose between standard and business class tickets, each with its own pricing. Additionally, there are discounts available for children, students, and seniors, making HSR travel more accessible to a wide range of passengers.
From Nangang to Taipei: NT$40
From Nangang to Zuoying: NT$1530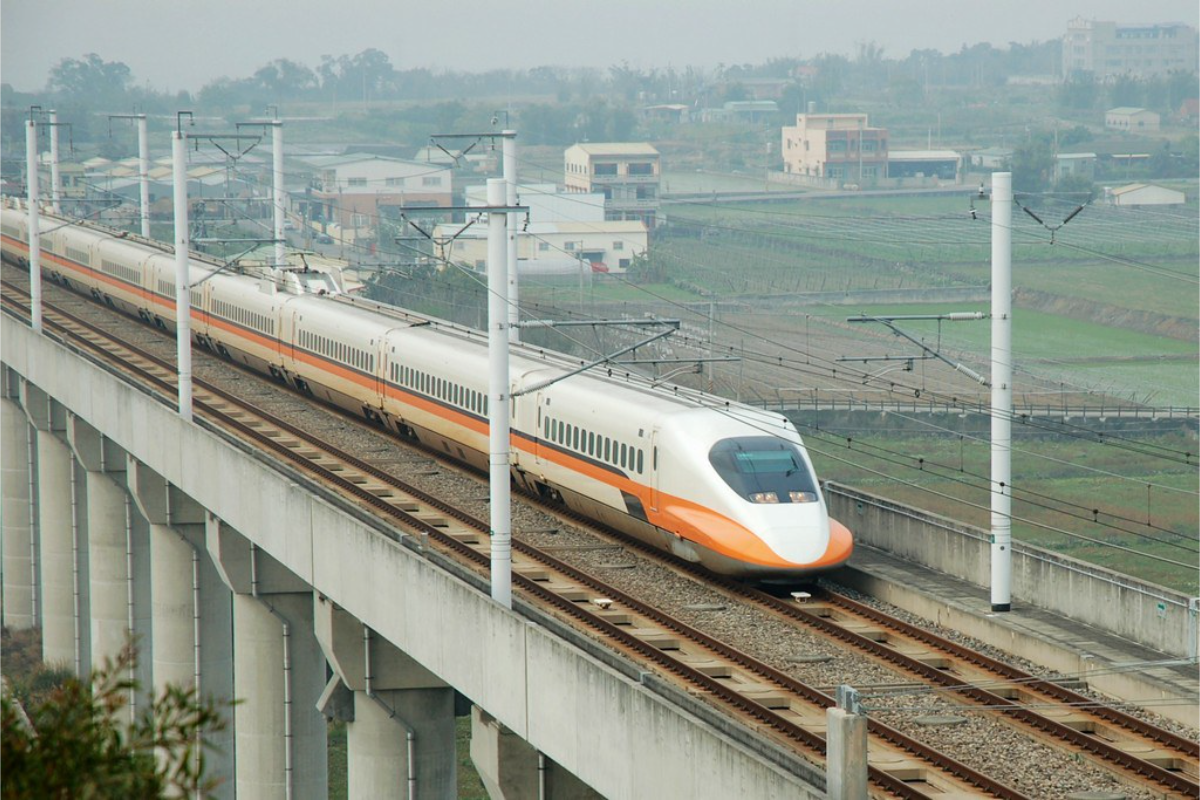 You can also refer to our 【Taiwan's High Speed Rail Guidelines】,which provides in-depth information and instructions.
TRA
When it comes to the public transportation costs in Taiwan, the Taiwan Railways Administration (TRA) provides an economically viable transportation option. The TRA covers an extensive network of routes between key cities on the island, including Taipei, Taichung, Kaohsiung, and more. Passengers have the option to choose different train services, including Tze-Chiang Limited Express, Chu-Kuang Express, and local trains, catering to diverse needs.
The train ticket for the Taiwan Railway Association costs between NT$1.06 and NT$2.27 per kilometer.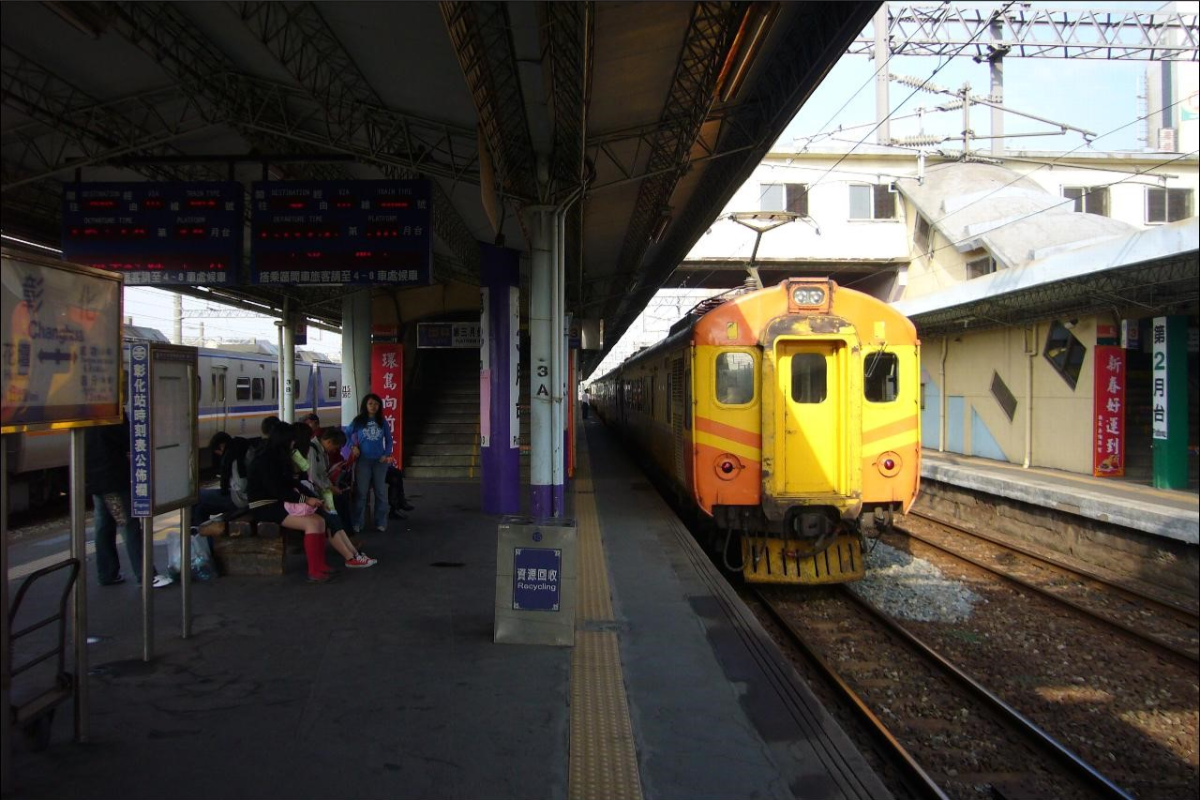 MRT
MRT is a convenient, fast, and environmentally-friendly means of mass transportation that can help you reduce traffic congestion and parking, as well as decrease air pollution and carbon emissions. MRT fares are based on the distance traveled, and you can use your EasyCard or OneCard to enjoy discounted rates, or pay by cell phone or credit card for quick and easy payment.
Taipei MRT basic fare: NT$20
Taoyuan MRT base fare: NT$30
Kaohsiung MRT base fare: NT$20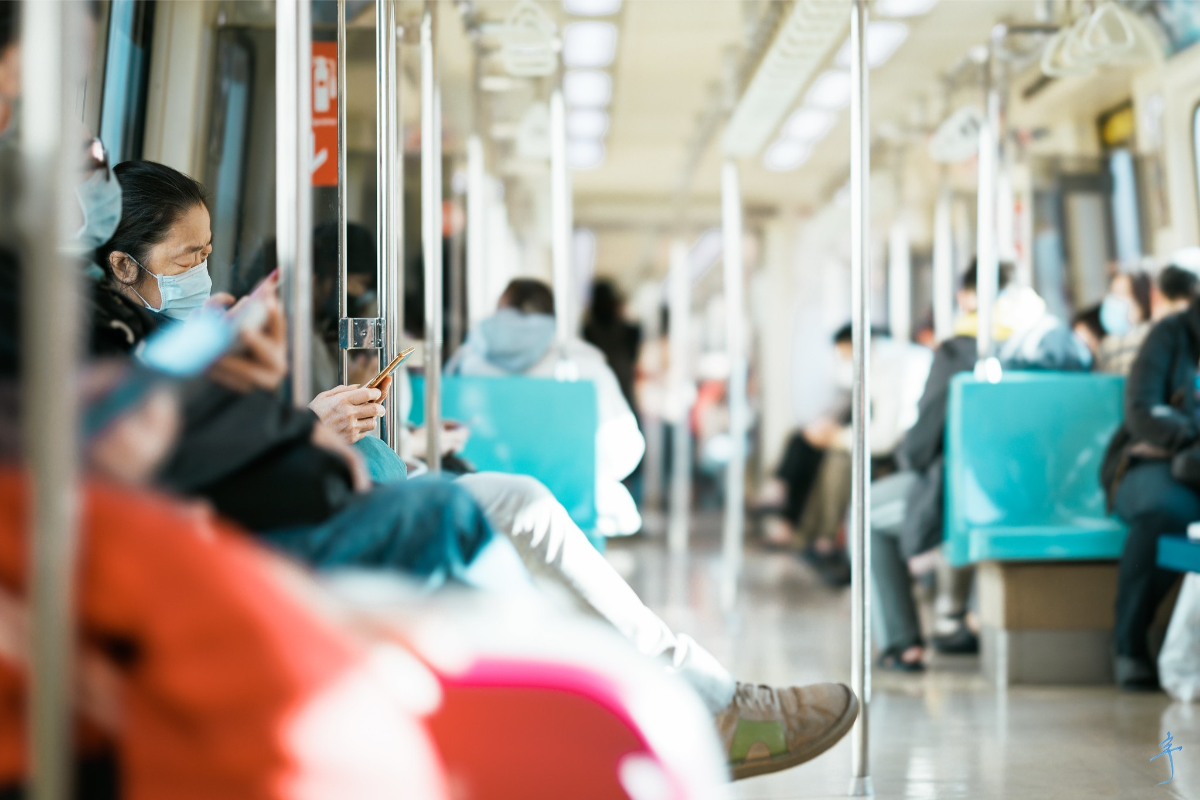 You can also refer to our【Taipei Metro Guideline】【Taoyuan Metro Passenger Guidelines】【Kaohsiung MRT Guideline】 for more detailed information on using the metro systems in these major cities.
Bus
Buses serve as a cost-effective mode of travel. The bus system in Taipei city covers various corners of the urban landscape and provides convenient and efficient services. It's important to note that specific routes or distances might entail slight variations. Passengers can use transportation cards like the EasyCard orTPass to pay the fare, which can also be utilized within the metro system, providing a seamless transfer experience. You can refer to our 【TPass: Taiwan's newest commuter monthly pass】, which provides in-depth information and instructions.
Adult passengers: NT$15
Children and elderly passengers: NT$8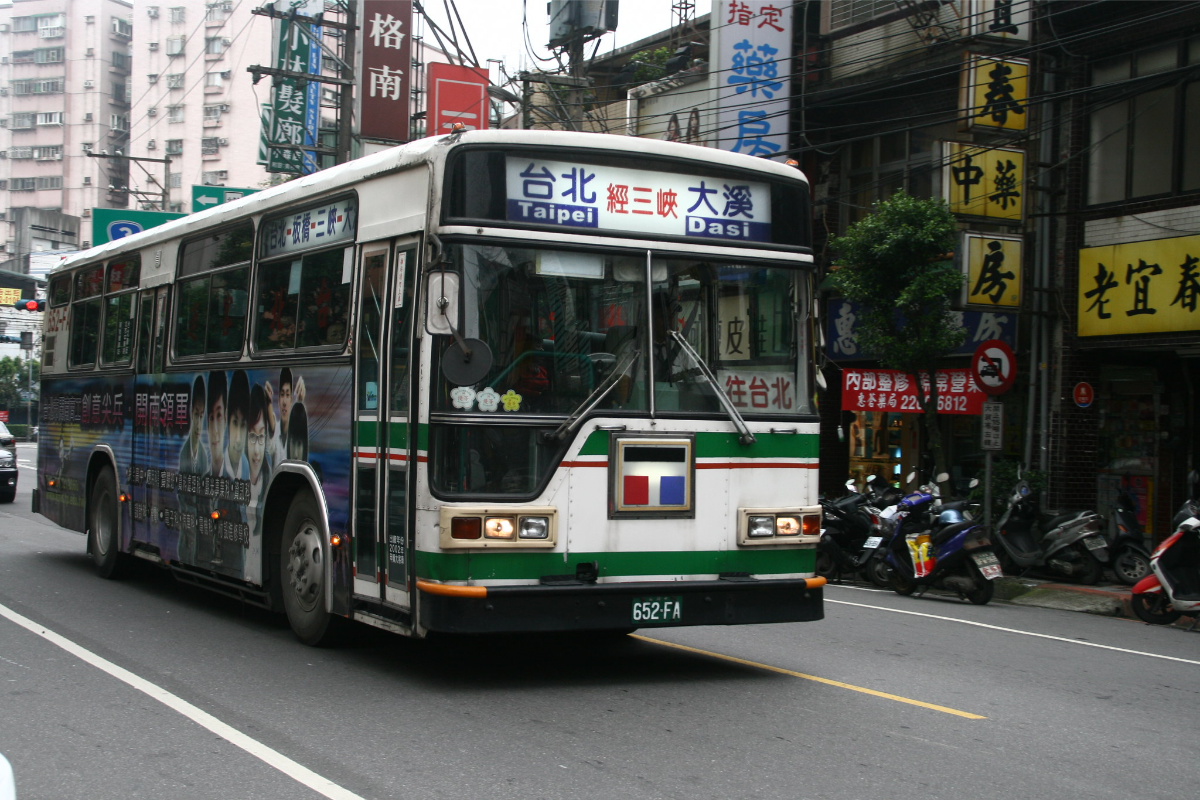 Taxi
When it comes to transportation options in Taiwan, in addition to traditional taxi services, ride-hailing platforms like Uber provide another convenient choice. Traditional taxi fares are typically calculated based on a formula, often determined by a base fare plus a per kilometer charge. On the other hand, Uber prices may fluctuate dynamically based on demand and supply as well as the length of the trip.
Therefore, the fare for a metered taxi ride can vary widely depending on the time, route, and traffic conditions experienced by the passenger. Our【Taiwan Taxi Service: How to Call a Taxi Cab】guide provides comprehensive information and guidance for travelers and residents on how to efficiently and conveniently access taxi services in Taiwan.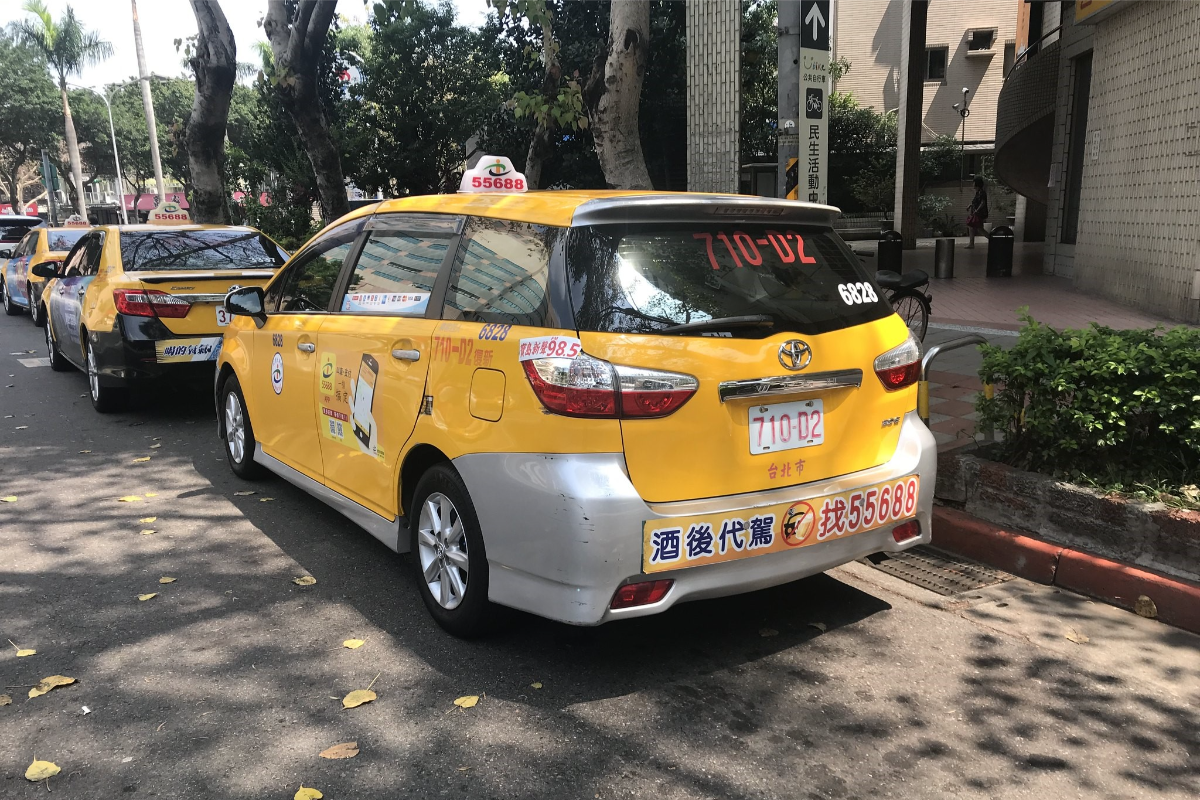 Youbike
YouBike serves as a popular bike-sharing program, providing another convenient transportation option. In major cities like Taipei, YouBike stations are scattered throughout, allowing users to easily rent bicycles. Passengers can make payments using transport cards such as the EasyCard or TPASS, facilitating a seamless and hassle-free rental experience.
Rent a YouBike: NT$5-10/hour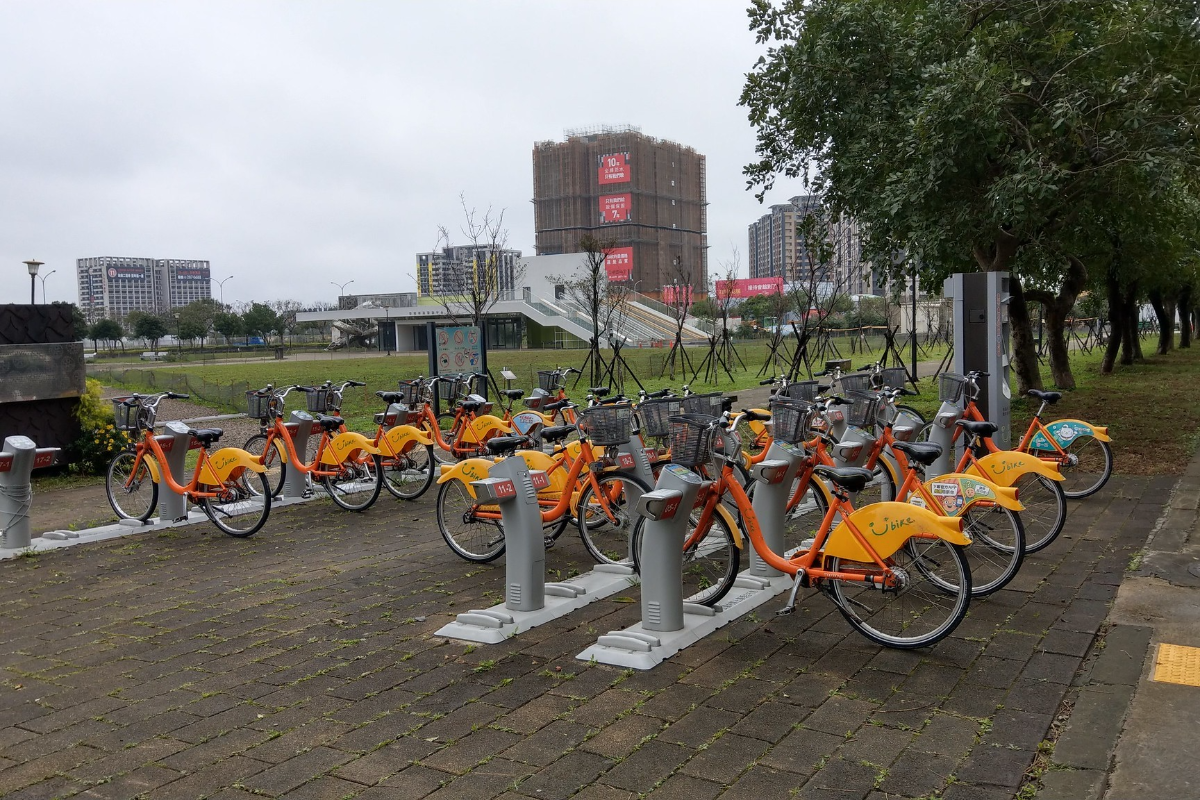 You can also refer to our【YouBike: The Best Bike Rental System in Taiwan】for comprehensive information on using the YouBike rental system in Taiwan.
Cost of Driving in Taiwan
Volkswagen Golf 1.4 90 KW Trendline: NT$1,000,000
Toyota Corolla Sedan 1.6l 97kW Comfort: NT$782,112
Car insurance, registration, and fuel tax combined: NT$18,000–25,000/year
Gas: NT$31/1 liter
Parking fee: NT$3,000–6,000/month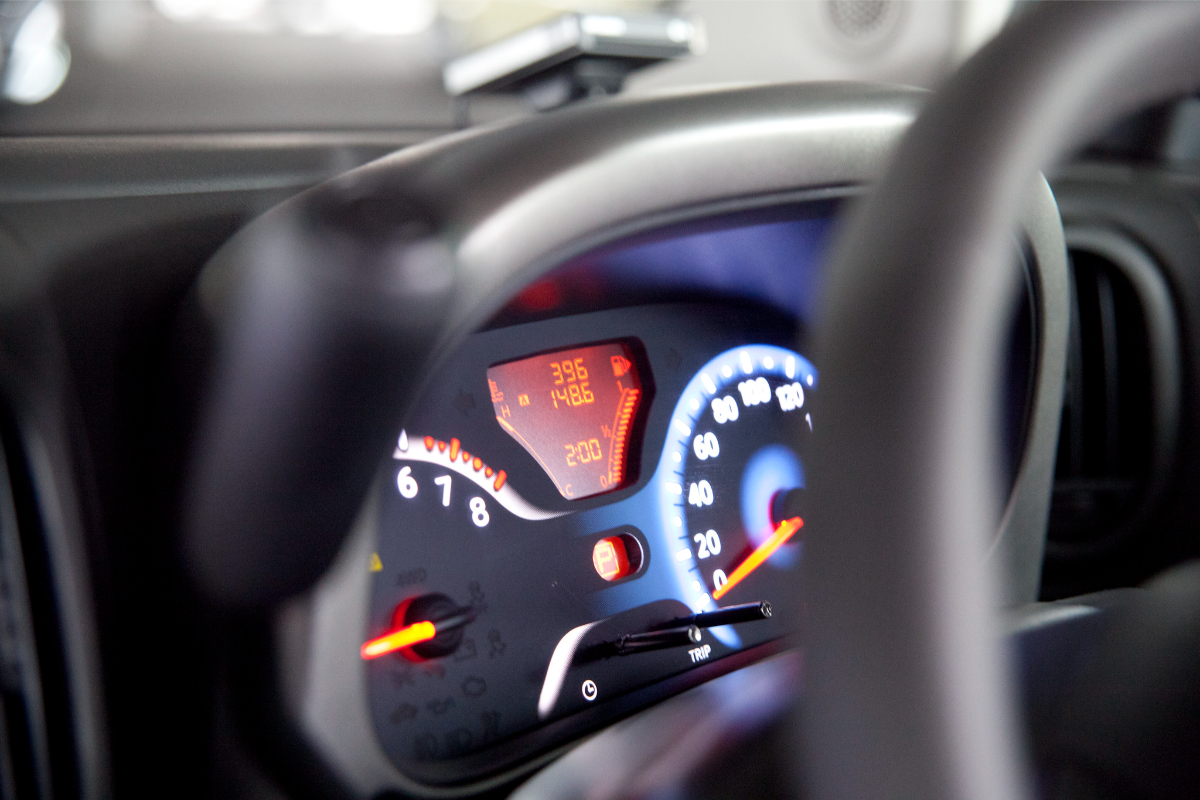 Cost of basic living expenses in Taiwan
SIM card: NT$499–920/month
Laundry detergent: NT$1553/liters
Garbage: NT$1–5/per bag
Internet 8 mbps: NT$753/month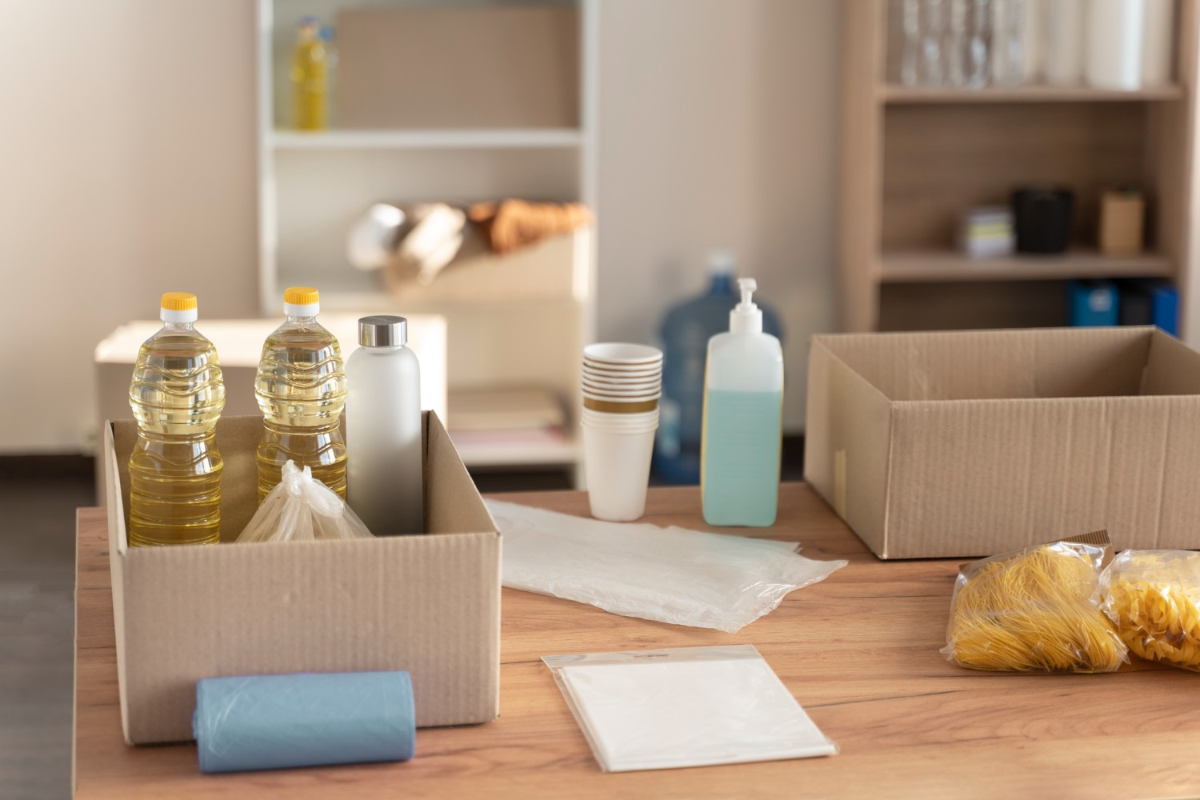 Cost of food and groceries in Taiwan
Water: NT$35/1.5 liter
Fruit juice: NT$100/1.5 liter
Milk: NT$94/1 liter
Bread: NT$60/loaf
Rice: NT$92/1kg
Eggs: NT$90/12
Onion: NT$77/1kg
Lettuce: NT$58/1 head
Potato: NT$83/1kg
Bacon: NT$210
Apples: NT$128/1kg
Meal at McDonald's: NT$135
Mid-range restaurant meal for two: NT$800
Street food: NT$15–250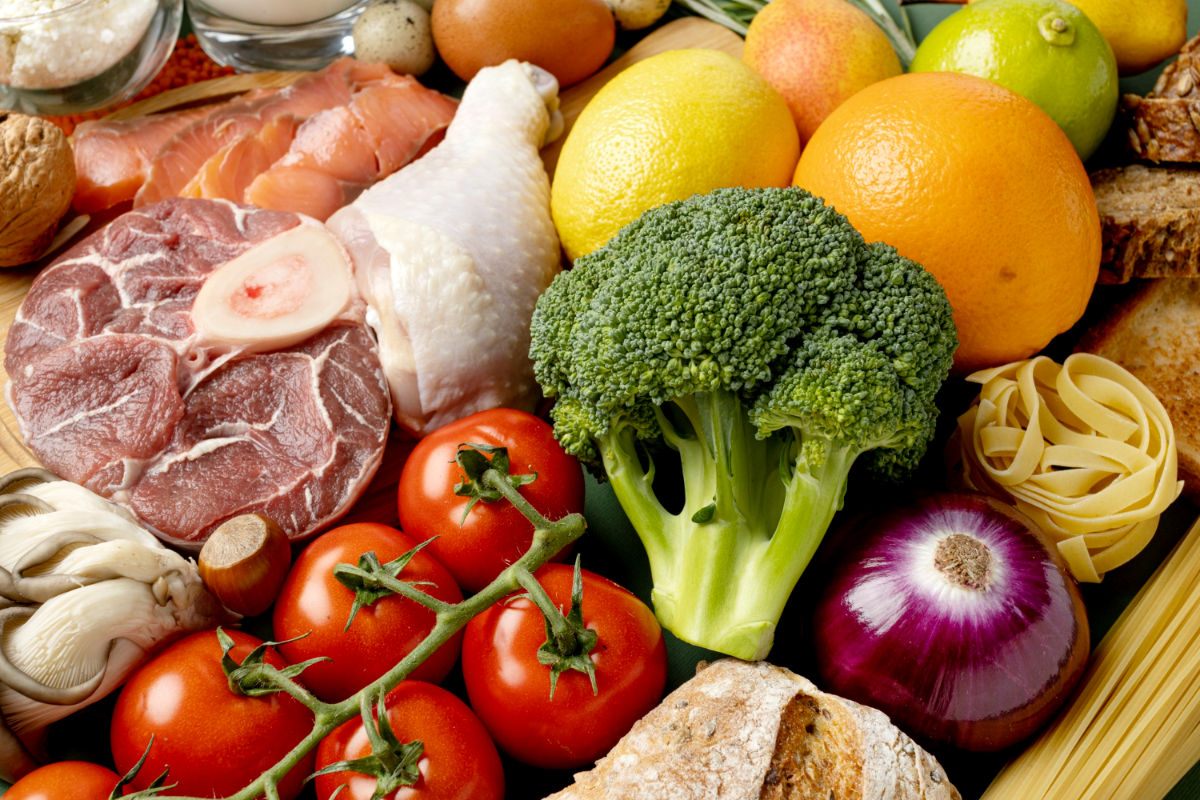 Entertainment Costs in Taiwan
Movie: NT$322/1 ticket
Downtown club:​​NT$402/1 cocktail drink
Neighborhood pub: NT$150/1 beer
Gym membership: NT$800–1,500/month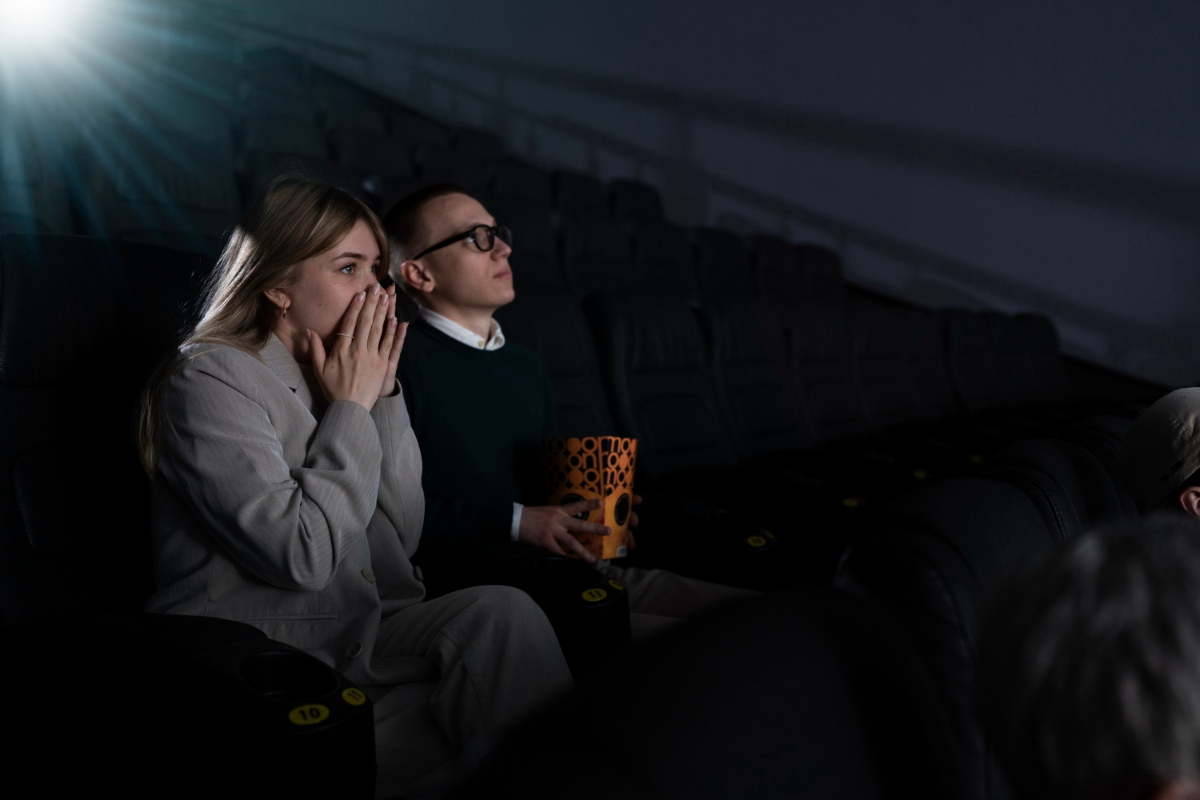 Cost of house rental in Taiwan
Apartment (1 bedroom) in City Centre: NT$12,000–30,000/month
Apartment (1 bedroom) Outside of Centre: NT$8,000–18,000/month
Apartment (3 bedrooms) in City Centre: NT$30,000–80,000/month
Apartment (3 bedrooms) Outside of Centre: NT$21,000–50,000/month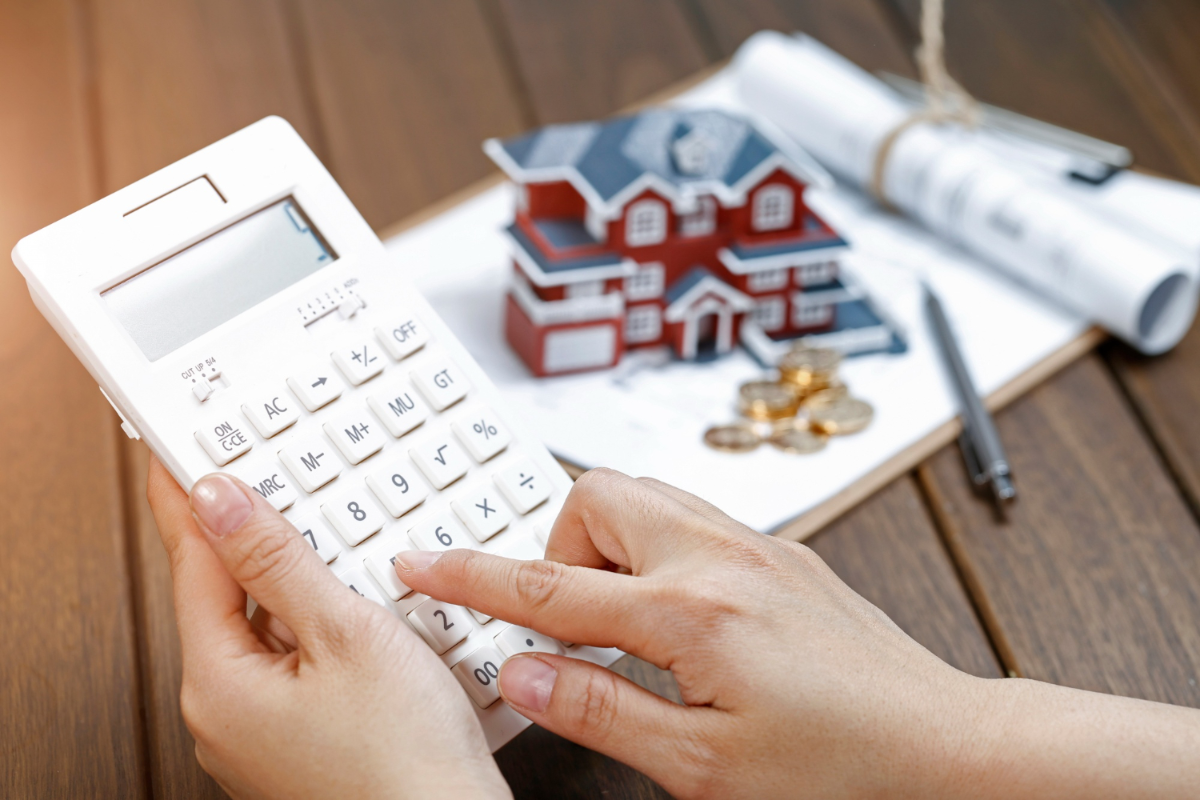 You can refer to our 【Things Foreigners Must Know Before Rent a House in Taipei】guide for valuable information and tips.
Find an accommodation in Taiwan
Taiwan is a beautiful island nation that offers a variety of attractions and experiences for travelers. Whether you are looking for a relaxing getaway, a cultural immersion, or an adventurous exploration, Taiwan has something for you. But where should you stay when you visit this amazing place? We will help you find the perfect place to enjoy your stay in Taiwan.
Jasper Villa Banqiao
Jasper Villa Banqiao is a serviced apartment in Taiwan, located in Xinbei Banqiao, offering accommodation and related lifestyle facilities. This location features a variety of room types and amenities, including a Japanese artificial sodium bicarbonate spa, shinheishi rock plate bath, beauty and nail services, and a health breakfast buffet. In addition, Jasper Villa Banqiao offers hotel-style room cleaning services for the convenience of residents.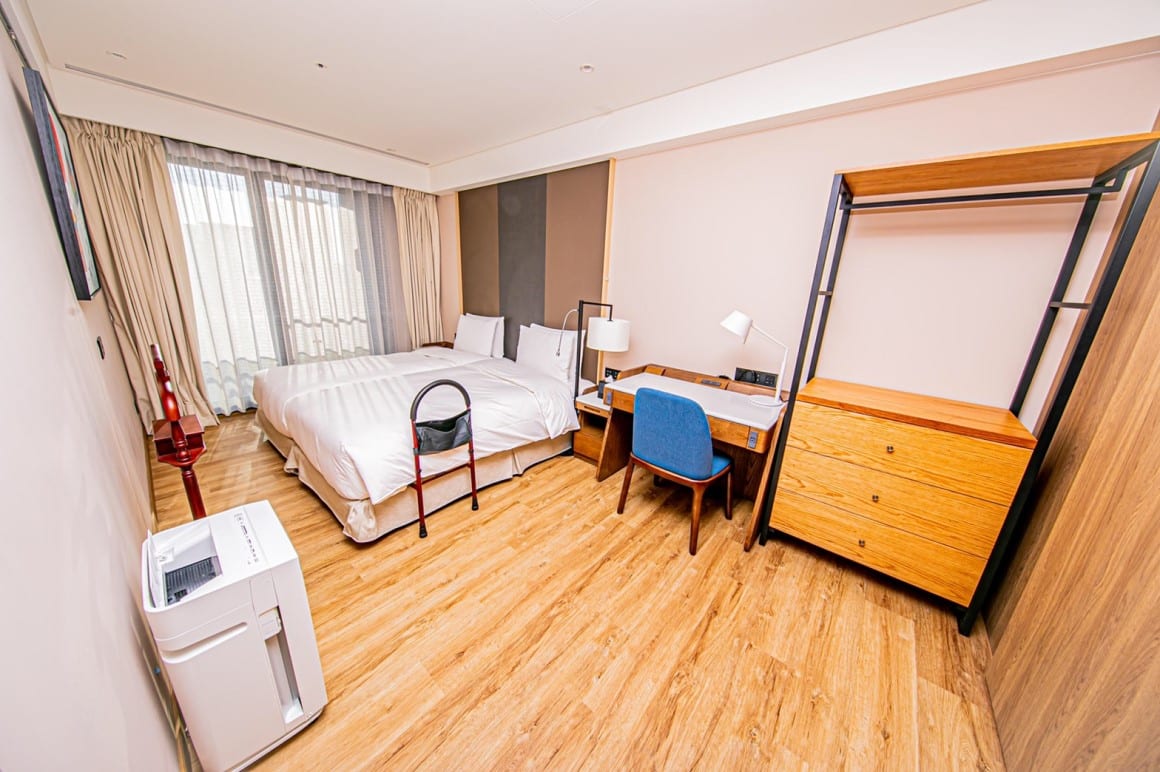 Adress: No. 59-79, Ln. 188, Sec. 1, Wenhua Rd., Banqiao Dist., New Taipei City
Price: TWD 88,000 up/month (TWD 2,933 up / night)
👉You can check out more informations of Jasper Villa Banqiao on mrhost, or you can find other accommodations in New Taipei City on mrhost.
Hotel Relax II
Ideally located just a short walk from Taipei Train Station, the Hotel Relax II is a boutique hotel in Taipei City, Taiwan, offering comfortable accommodations and modern-style rooms. This hotel provides guests with a convenient stay, including free Wi-Fi access. It is centrally located and surrounded by many popular attractions, including the CKS Memorial Hall, Zhongshan Hall, the Presidential Palace, the February 28th Memorial Park, and the National Taiwan Museum.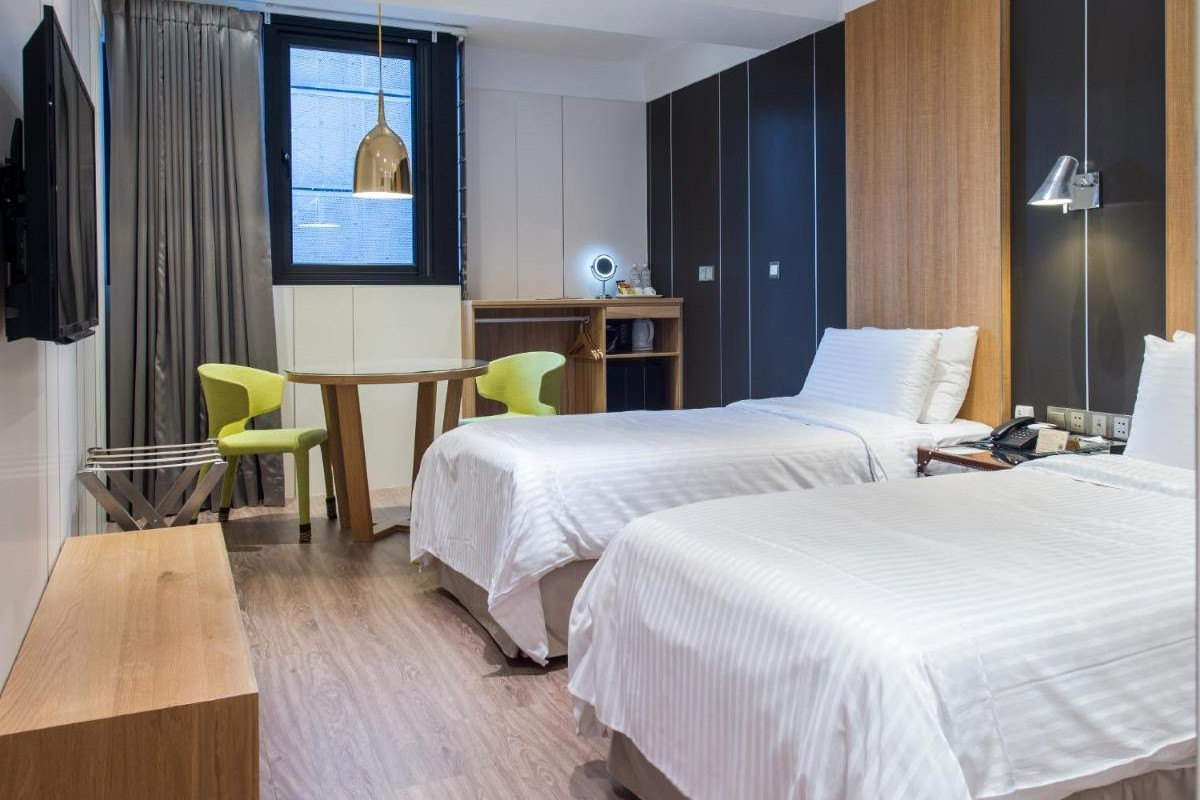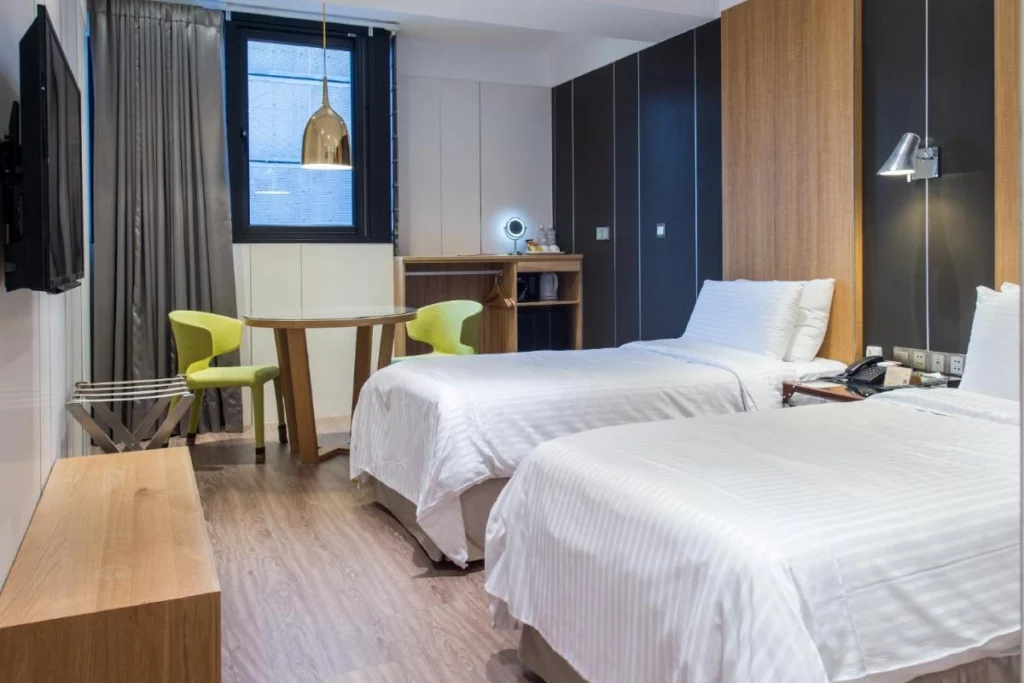 Adress: No. 15, Section 1, Hankou Street, Zhongzheng District., Taipei City, Taiwan
Price: TWD 80,520 up/month (TWD 2,684 up / night)
👉You can check out more informations of Hotel Relax II on mrhost, or you can find other accommodations in Taipei on mrhost.
Hotel Relax III
Hotel Relax III is a hotel in the Zhongzheng District of Taipei City, Taiwan. Located near Taipei Main Station, this hotel is about a five-minute walk away, making it very convenient for accessing the major tourist attractions, shopping areas, and dining venues in the Taipei metropolitan area. Attractions in the vicinity of the hotel include Ximending, Huashan Cultural and Creative Park, the Eastern District shopping area, Guanghua Shopping Center, as well as Ningxia Night Market and Shilin Night Market for visitors to explore!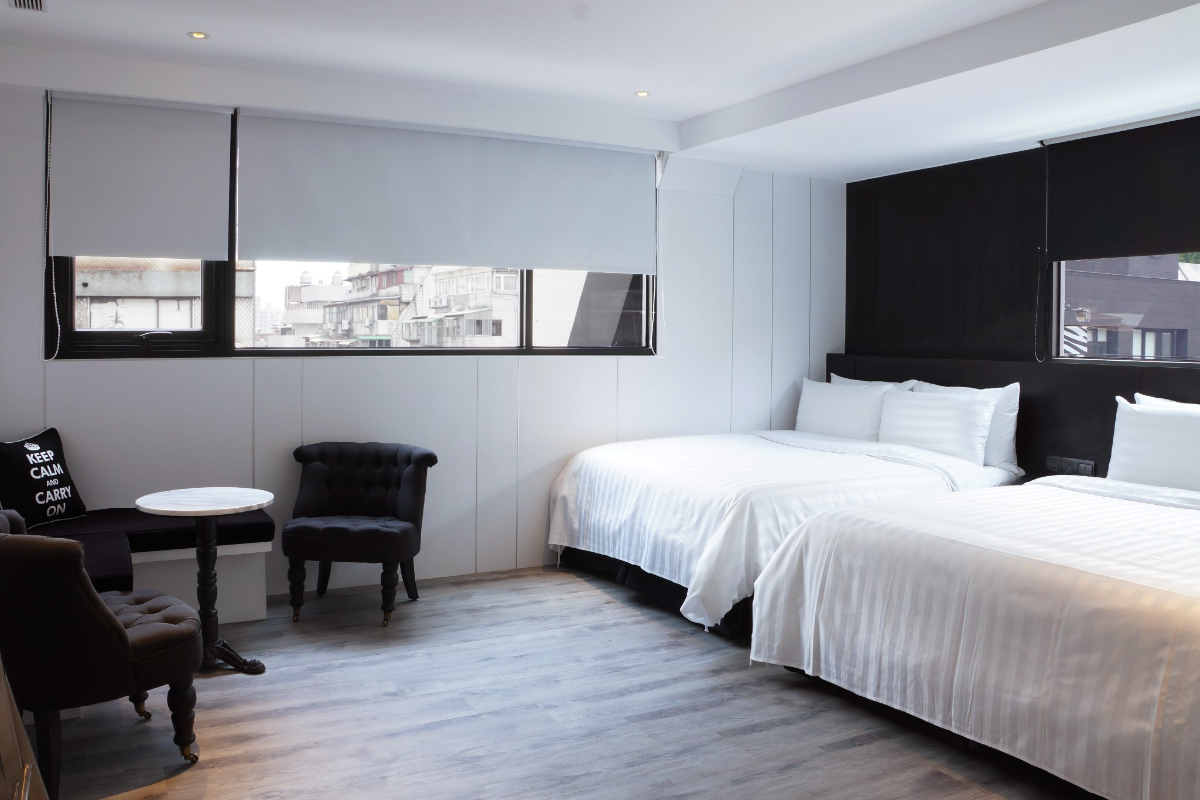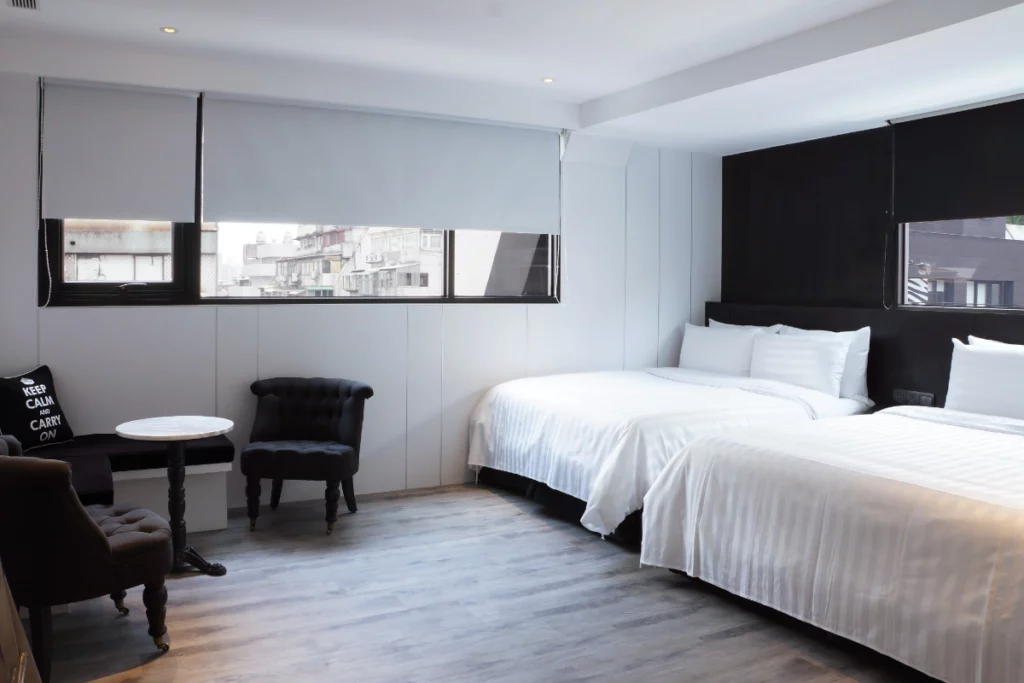 Adress: No. 34, Huaining Street, Zhongzheng District., Taipei City, Taiwan
Price: TWD 82,290 up/month (TWD 2,743 up / night)
👉You can check out more informations of Hotel Relax III on mrhost, or you can find other accommodations in Taipei on mrhost.
Forte Green garden apartment
Forte Green garden apartment is an accommodation option located in the Songshan District of Taipei City, Taiwan. It offers modern accommodations, approximately a 10-minute drive from Taipei Songshan Airport. This apartment provides various amenities, including a conference room, a steam bath, and a 24-hour reception desk for those traveling for leisure or business. If you are planning a trip to Taiwan and are seeking accommodation in Taipei, Forte Green Park Apartments may be an option for you.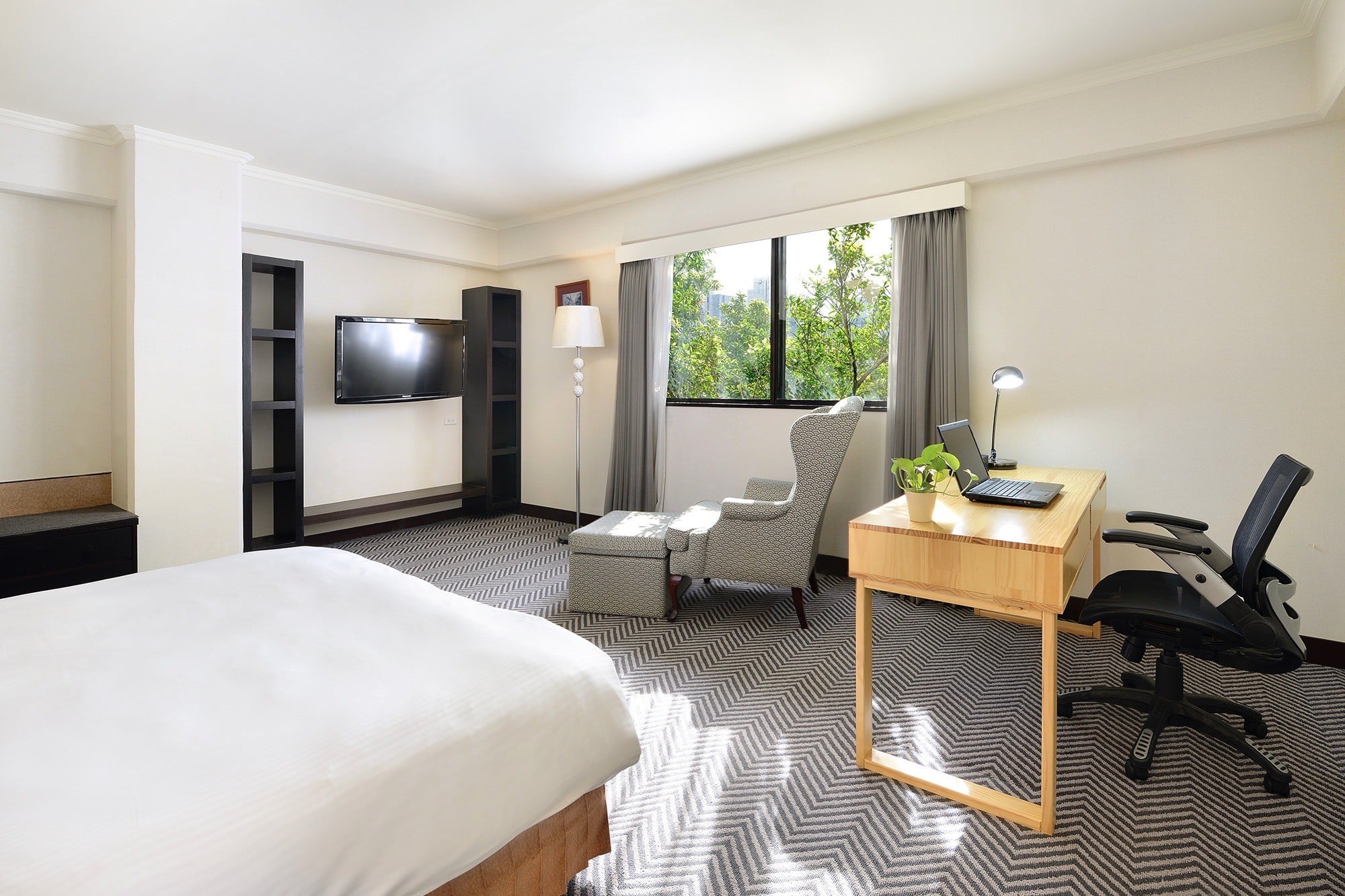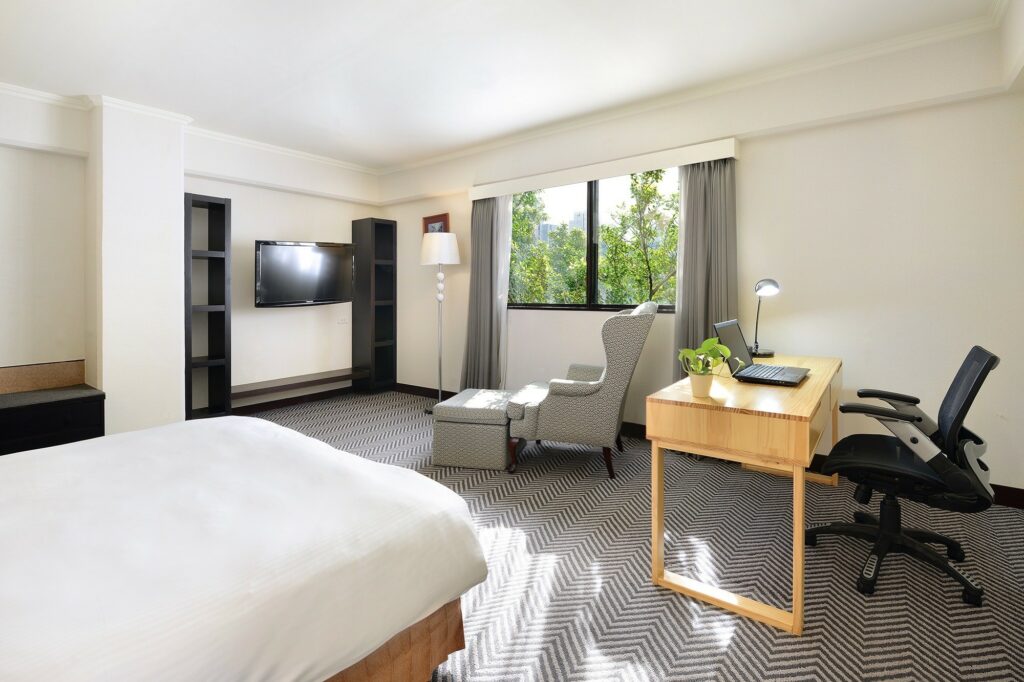 Adress: No.9 Ln. 199 . Dunhua N. Rd. Songshan Dist. Taipei City
Price: TWD 33,000 up/month (TWD 1,100 up / night)
👉You can check out more informations of Hotel Relax III on mrhost, or you can find other accommodations in Taipei on mrhost.
JSL HOTEL
JSL HOTEL is a hotel located in the Zhongshan District of Taipei City, Taiwan. This hotel offers a total of 157 rooms and is ideally situated near the MRT. It is renowned for its distinctive hand-painted mural corridors, providing a unique lodging experience compared to typical hotels. Furthermore, the JSL HOTEL features hot spring facilities, enabling travelers to enjoy a hot spring vacation in the heart of Taipei City.
Adress: No. 62, Xing'an Street, Zhongshan District, Zhongshan District, Taipei City, Taiwan
Price: TWD 66,000 up/month (TWD 2,200 up / night)
Cost of living in Taiwan: FAQ
How much is the cost of living in Taiwan per month?
To lead a comfortable life in Taiwan, it's advisable to have a monthly income of at least NT$30,000. However, this figure is just a general reference. The actual income needed varies depending on your place of residence. Larger cities like Taipei, Taichung, and Kaohsiung typically have a higher cost of living. Consequently, a relatively higher income may be required to enjoy a comfortable lifestyle.
How to save money when living in Taiwan?
One of the most effective ways to save money in Taiwan is to prepare your own meals rather than dining out or ordering takeout every day. There are numerous advantages to adopting this practice, including increased affordability, enhanced control over your meals, and the ability to make healthier food choices.
What are the most common payment methods in Taiwan?
Cards are the most common payment methods in Taiwan. In addition to card payments, digital payments are becoming increasingly popular. Many consumers and merchants are willing to accept digital payments because they offer more benefits and convenience. Common digital payment methods in Taiwan include WeChat Pay, Alipay, UnionPay, Ezpay, MyCard Wallet, Line Pay, Jkopay, and Taiwan Pay. All of these payment methods can be used to conduct transactions via cell phones or other mobile devices, allowing consumers to shop anywhere, anytime.