Last Updated on 12-05-2023
Whether you are coming to Taiwan to study or work, accommodation must be one of your most critical concerns and needs to be addressed. It can be challenging for foreigners to navigate the housing market in Taiwan, especially Taipei. So it is essential to know how to find a suitable place to rent and what factors to consider before rent a house in Taipei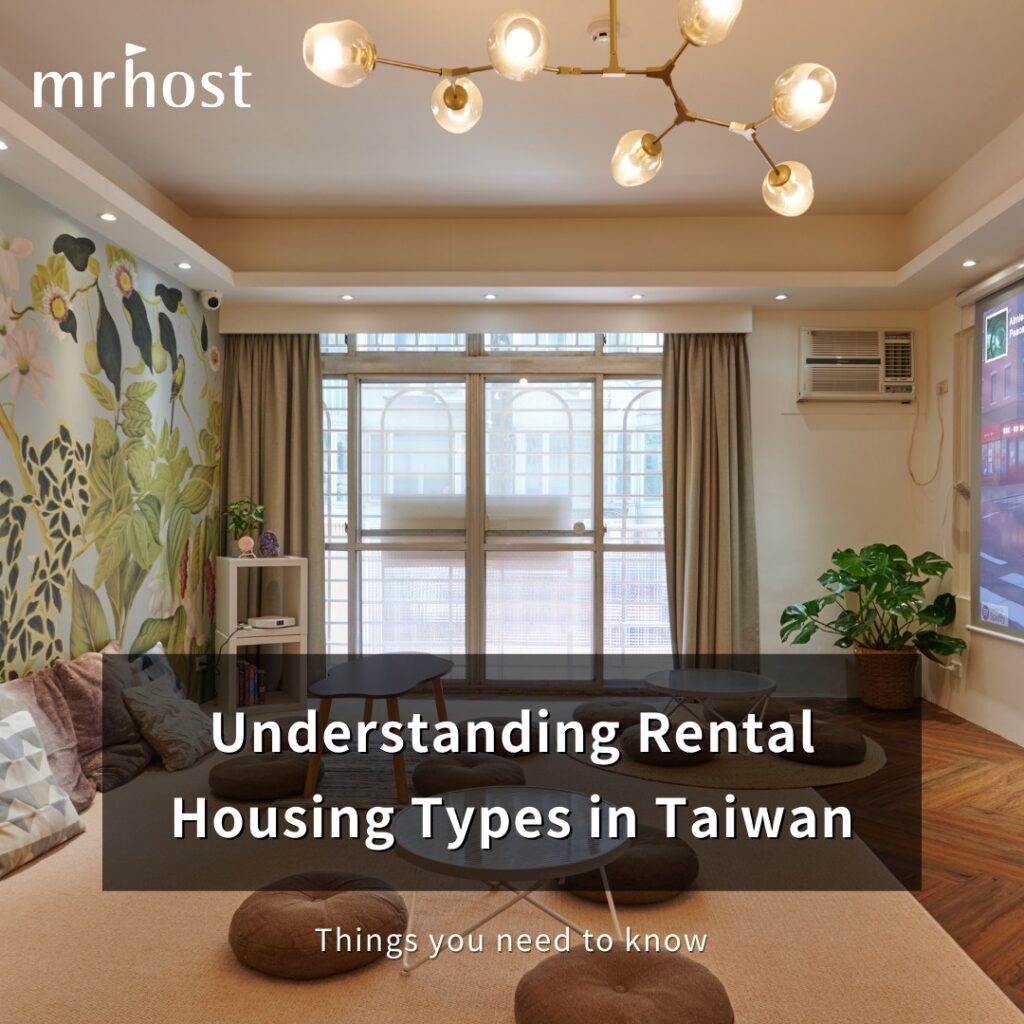 Type of Accommodation
Many long-stay accommodations are available in Taiwan, ranging from budget-friendly shared rooms to luxury hotels. Some of the most common types of accommodations include:
Shared Room(雅房)
A shared room is a rental accommodation where the tenant rents a private bedroom but shares common areas, such as the kitchen and the bathroom, with other tenants. Shared rooms are typically more affordable than renting a private apartment. Therefore, the shared room is popular among students, young professionals, and travelers.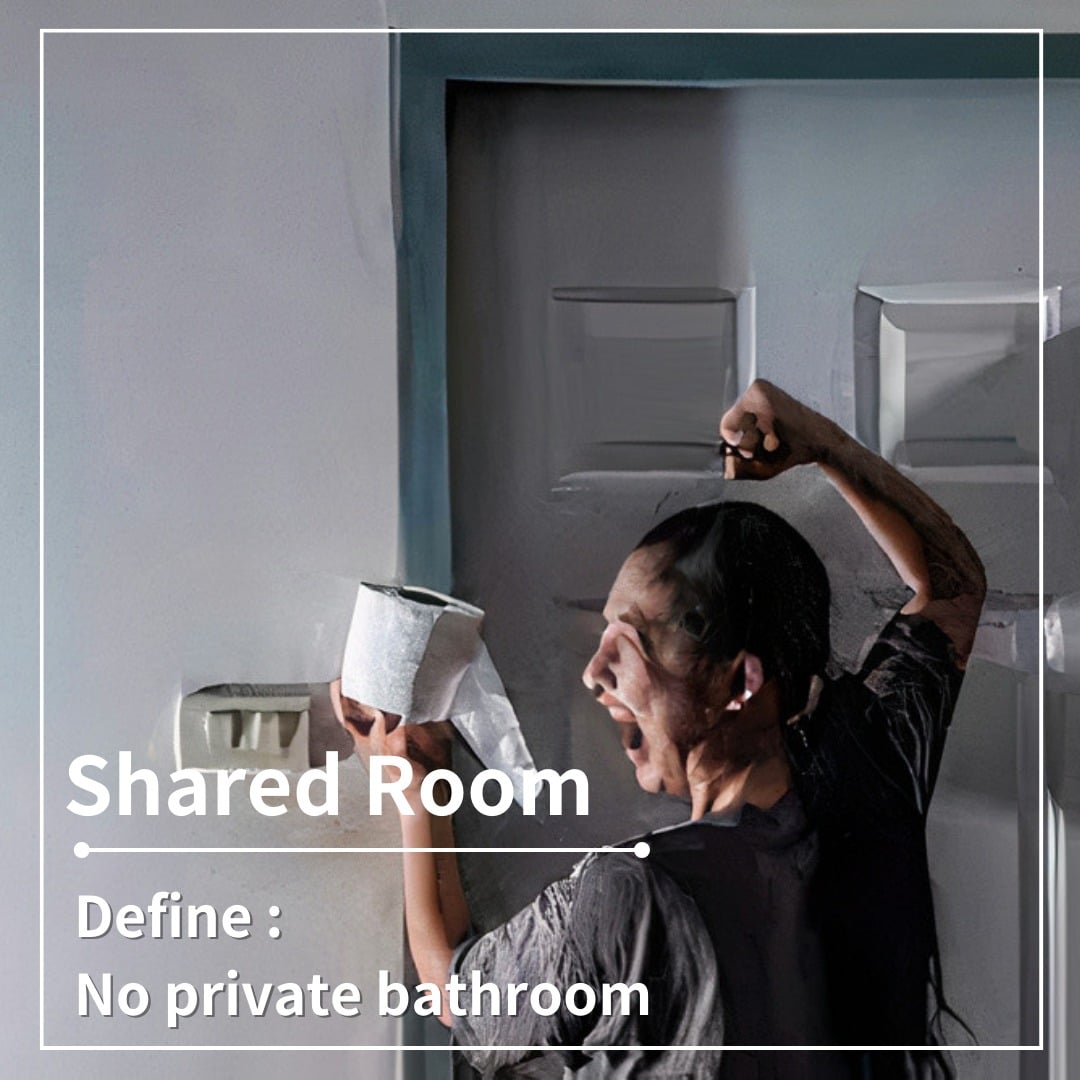 Studio Room(套房)
A studio room is a single open space that combines the living, sleeping, and kitchen areas, which is ideal for single occupants or couples who want a self-contained living space. The cost of a studio room in Taiwan varies depending on the location, size, facilities, and furnishing. When searching for a studio room in Taiwan, remember to check the building facilities, such as parking, security, elevator access, and shared laundry facilities.
Family Suite(家庭式套房)
A family suite in Taiwan typically refers to a larger room with separate bedrooms, a living area, and a kitchen or dining area. Apart from families, students may choose to stay in a family suite together. Aside from reducing the burden of living expenses, students can support each other through academic challenges and create a network of peers who can provide emotional support during their time in school.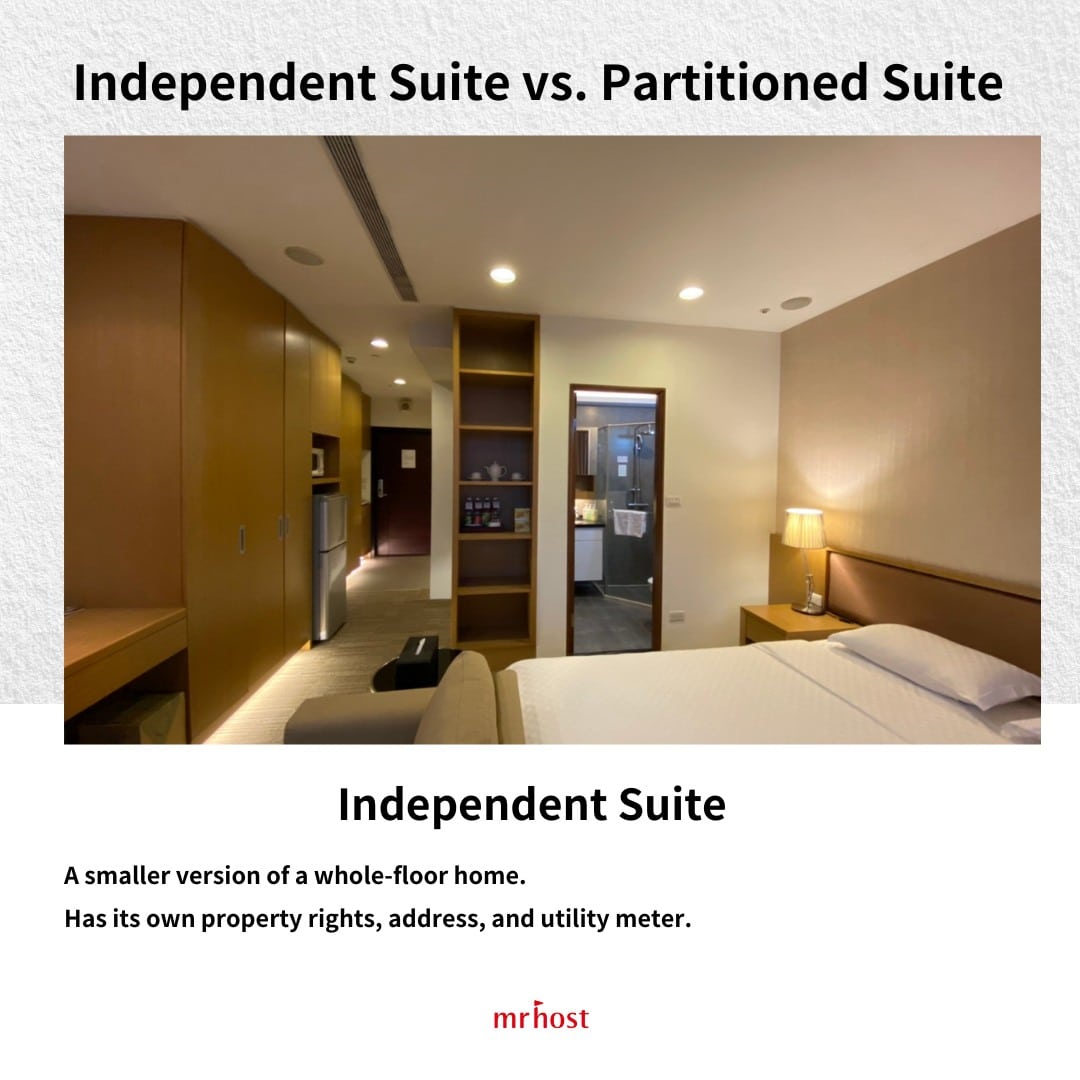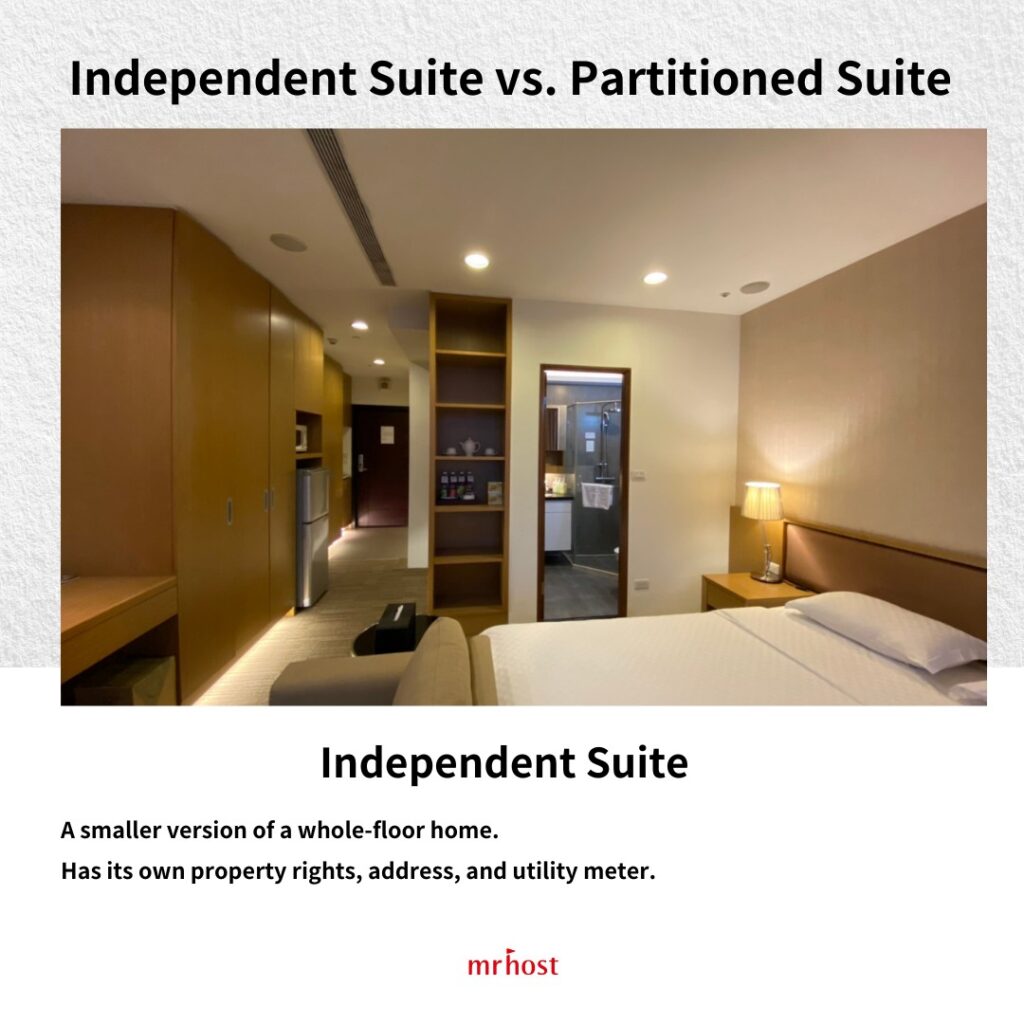 Monthly Hotel(月租飯店)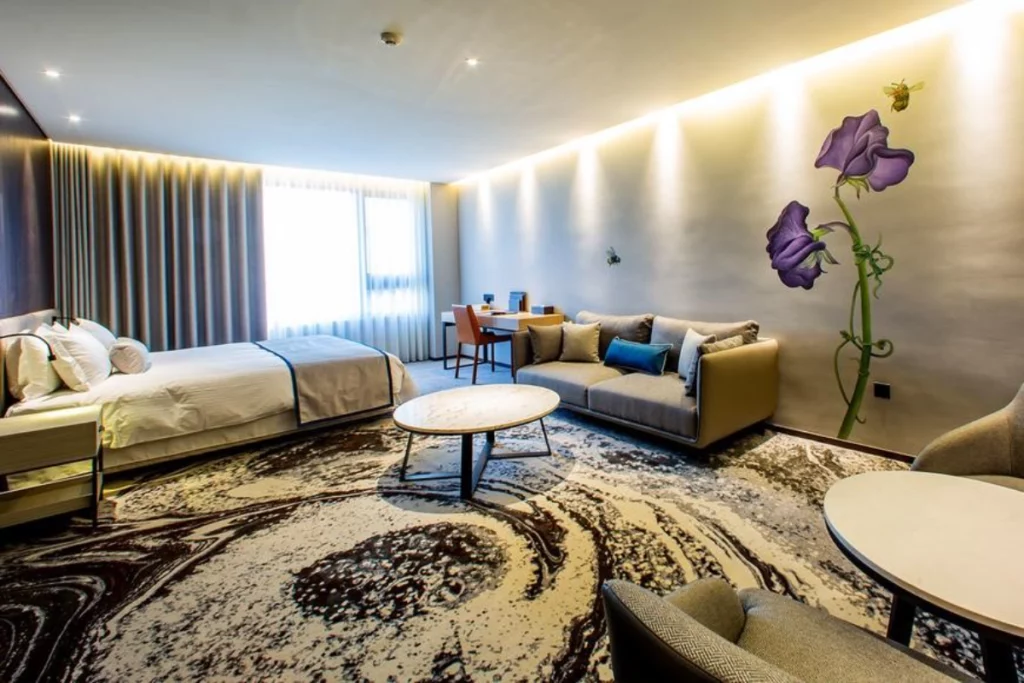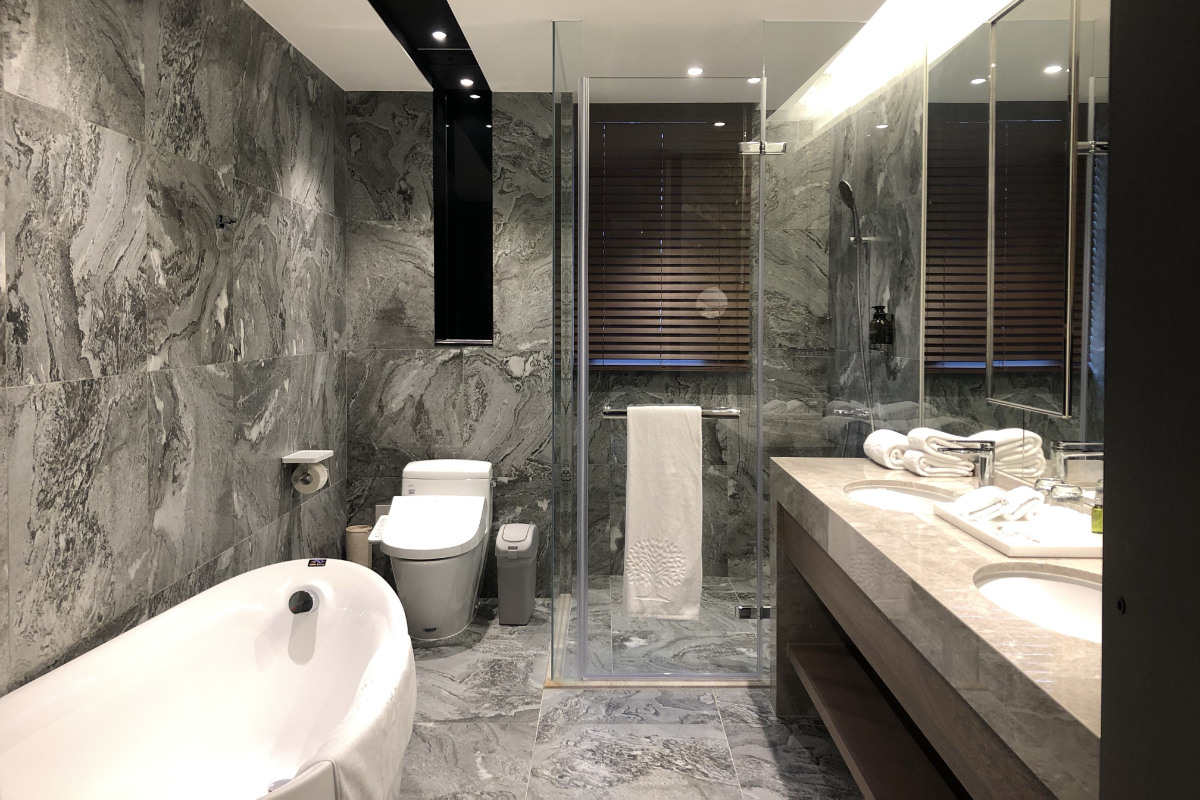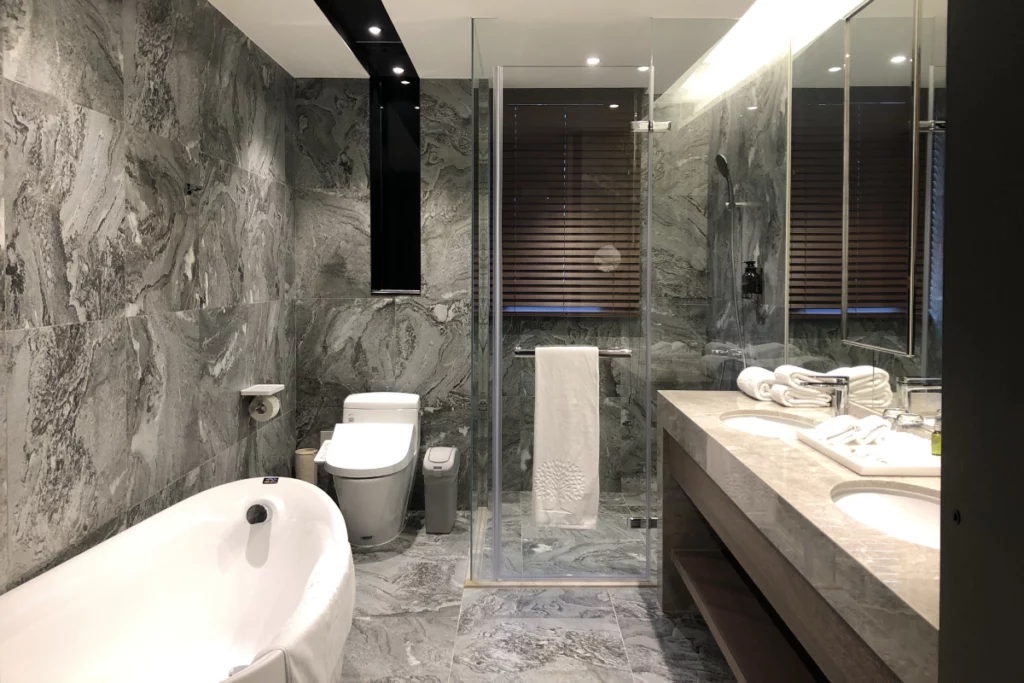 Monthly hotels are private rooms ideal for travelers who plan to stay in Taiwan for an extended period but want to avoid committing to a long-term rental contract. Monthly rental hotels are designed to provide guests with a comfortable and convenient living environment. They often offer free Wifi, housekeeping services, laundry services, and other amenities such as a fitness center.
Serviced Apartment(酒店式公寓)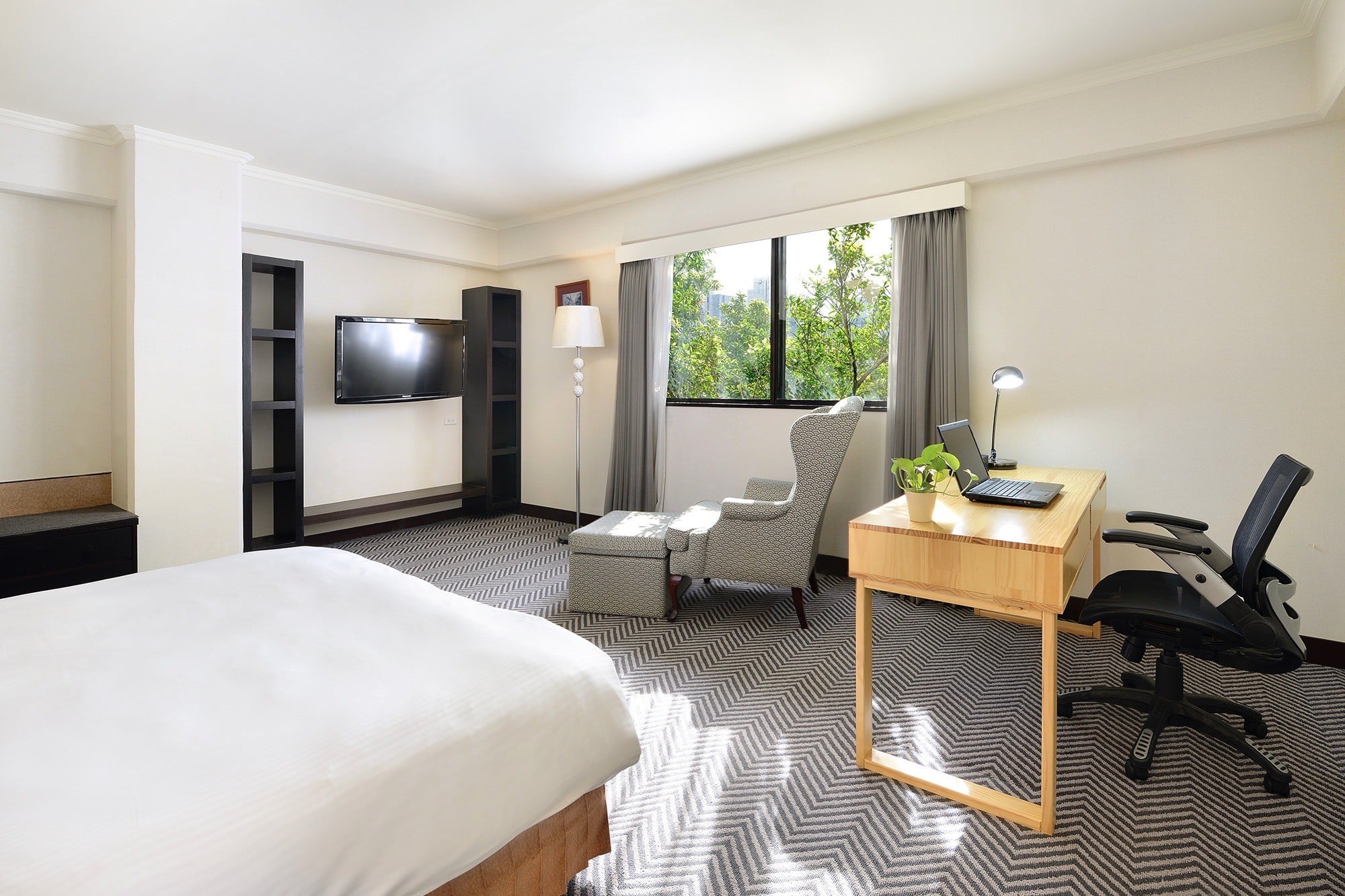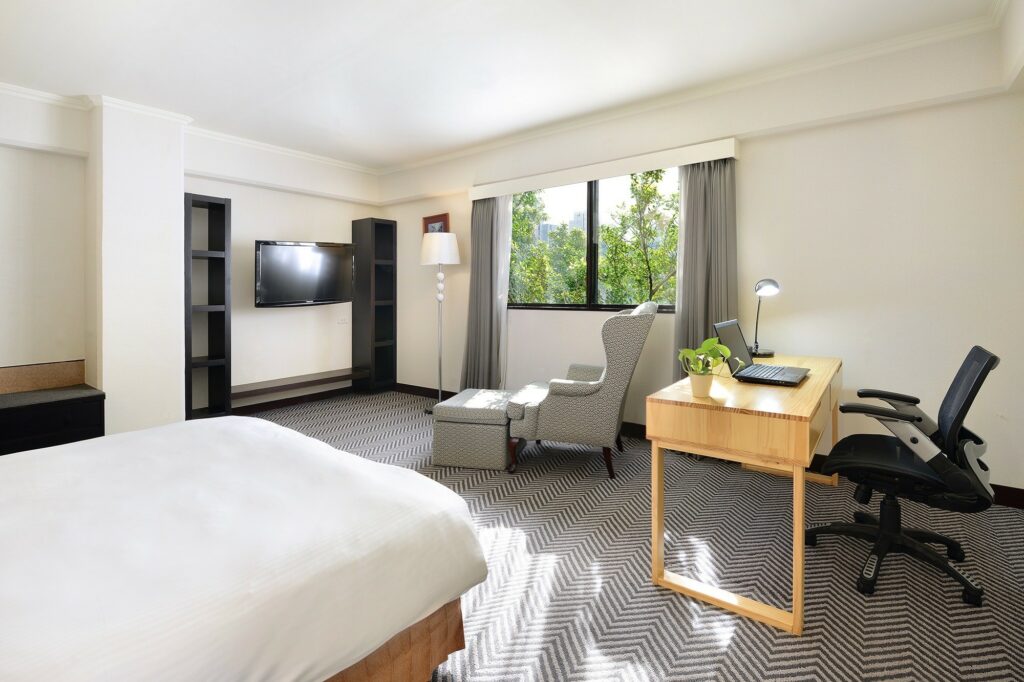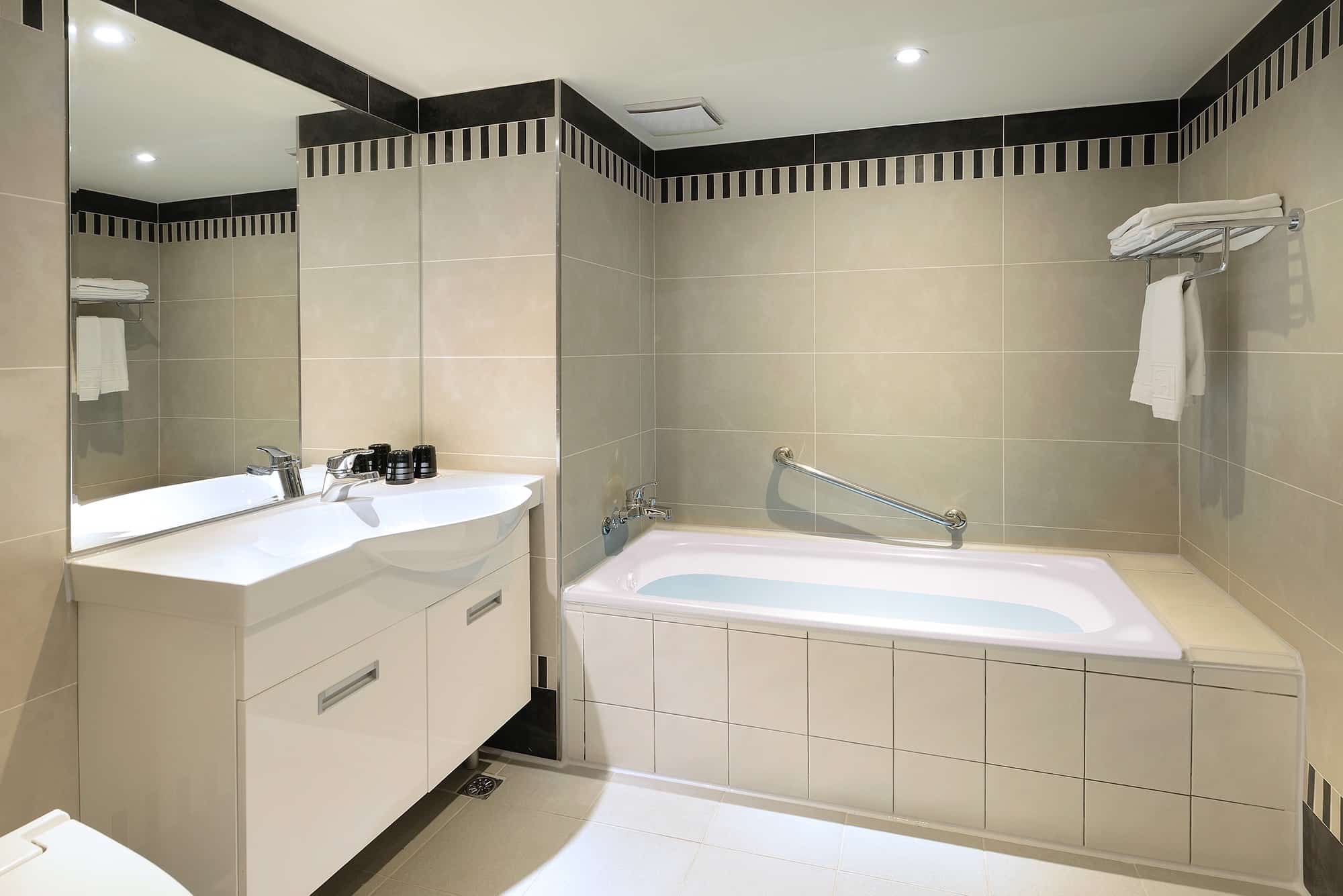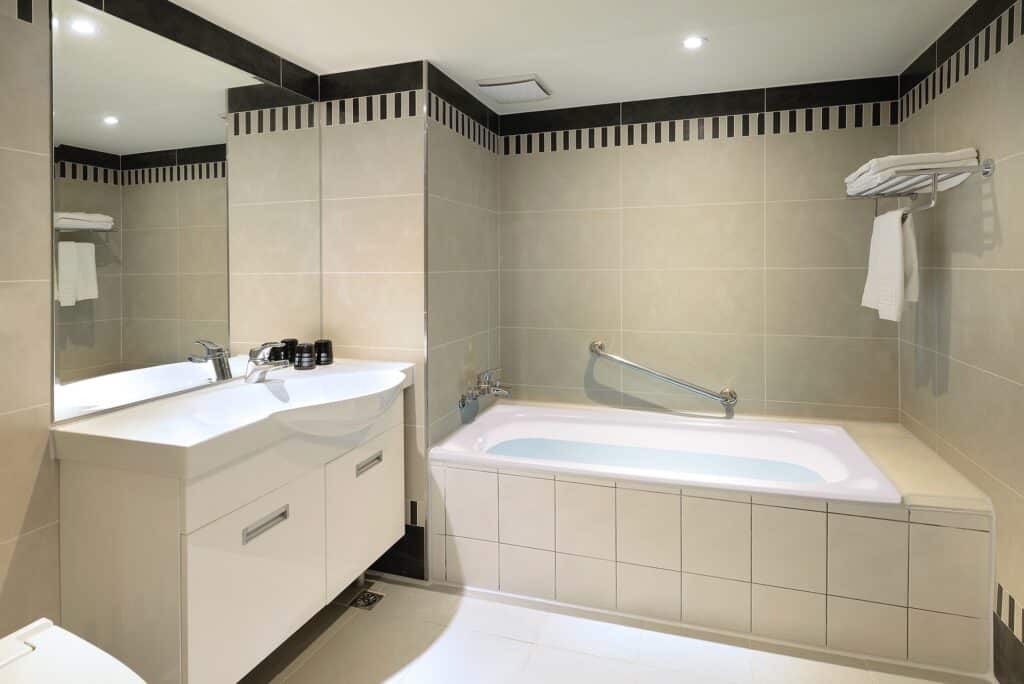 A serviced apartment is a furnished apartment that provides hotel-like amenities and services, such as housekeeping, front desk reception, and maintenance, along with the comfort and privacy of a home-like setting. Serviced apartments can be especially appealing for business travelers or families who need a temporary home away from home.
You can find your preferred accommodation on the following rental sites:
For monthly rental hotels or serviced apartments, you can make an online booking through mrhost.
Tips for Finding the Right Accommodation in Taipei
Here are some factors that foreigners should consider when looking for a convenient place to rent in Taipei:
Location
Choosing accommodations far from your place of study or work is not advisable. The commute consumes a lot of energy, resulting in a lack of rest, lower quality of life, and lower productivity. Living close to public transportation, such as MRT stations and bus stops, can make your daily commute easier.
Budget
Set a realistic budget for accommodation based on your income and expenses. Rent is recommended below 30% of your monthly income to allow you to cover other living expenses and to save some money. Research the average rental prices in the area you plan to live in and consider factors such as utilities, internet, and other bills.
Furnishing
If you rent an unfurnished flat, you may need to purchase appliances such as a fridge, washing machine, and air conditioner. Alternatively, some landlords may be willing to provide these items at an additional cost.
Visit the Accommodation in Person
Making an appointment to visit the accommodations in person is integral to the process. The orientation of windows, the quality of sound insulation, the condition of facilities, the presence of odors, all these details can be checked on the spot when visiting the accommodation.
Considering these factors, foreigners can find suitable accommodation in Taiwan that meets their needs and makes their stay in Taiwan more comfortable and enjoyable.
What Foreigners Must Know Before Signing a Lease
Before you sign a lease with your landlord, there are several things you should keep in mind:
Legal Requirements
In Taiwan, landlords must register their rental properties with local governments. Ensure your landlord has done so. Some unscrupulous landlords may sublet to foreigners. Before renting, foreigners need to verify the landlord's identity, the ownership of the property, the letter of consent to sublet, authorization to act, and other relevant documents confirming the legality of the lease.
House Rule
The landlord has the right to establish a house rule and require the tenant to follow it. You can communicate with your landlord to avoid future disputes if you have cultural habits. Taiwanese culture values respect and courtesy. Be polite and considerate to neighbors and landlords.
Lease Agreement
Lease agreements in Taiwan are typically written in Chinese, so if you don't read Chinese, be sure to have a trusted friend or lawyer review the contract before you sign. In addition, to protect the rights of Taiwanese landlords, landlords have the right to ask foreigners for proof of identity, such as passports and residence permits. They may also require a guarantee from your employer or school to ensure you are credible. Some landlords may even increase the deposit to reduce the risk of rent arrears for foreigners. So there is no need to be too sensitive if you encounter these prudent landlords.
Renting a house in Taiwan can be a rewarding experience, as it allows one to immerse oneself in the local culture and way of life. However, foreigners must know the potential challenges of renting in Taiwan, such as language barriers and cultural differences. Therefore, foreigners can be well-prepared to tackle any situation.
Best District to rent a house in Taipei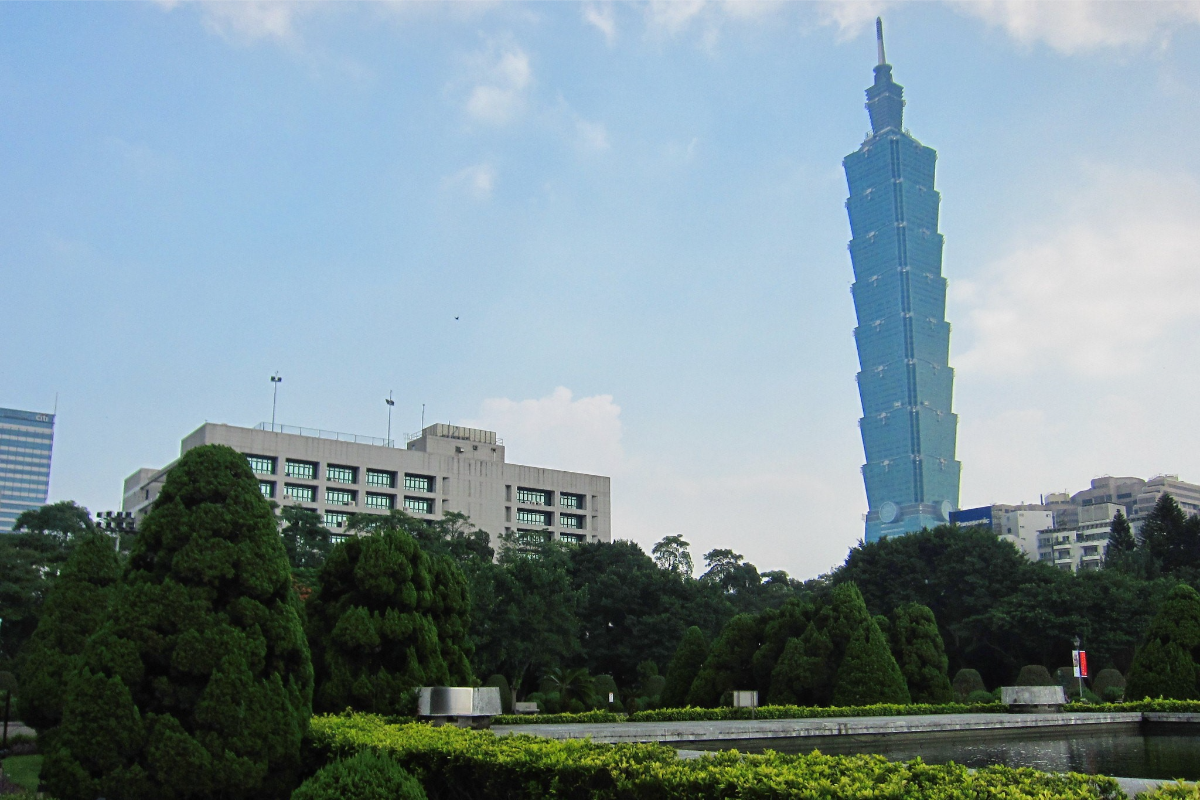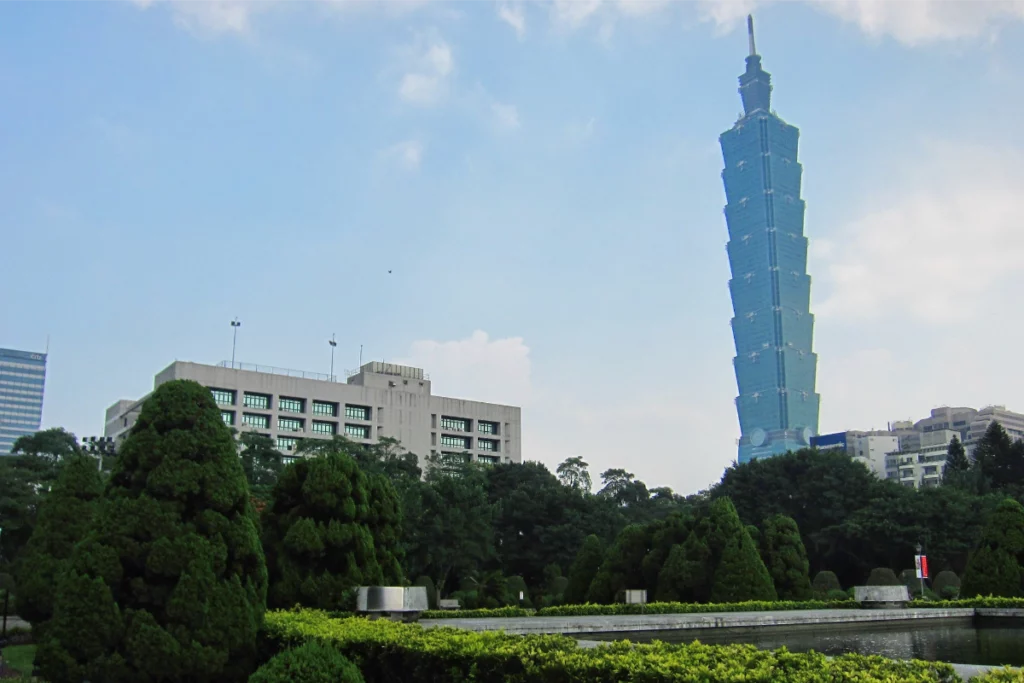 Different districts in Taipei have different characteristics, choosing the most suitable area for you to live can only make you live the most comfortable, we have another article on the most suitable areas to live in Taipei, which has a detailed introduction to the characteristics of each area!
Full List of Taiwan Monthly Hotel for 2023