Are you ready to embark on a gastronomic journey through Kaohsiung's MRT lines? From the bustling Red Line to the vibrant Green Line, this food map unveils hidden culinary gems that are sure to delight your taste buds. Let's dive into the must-try food options near each station, showcasing the local flavors that make Kaohsiung's food scene truly unique.
Red Line: A Gastronomic Voyage
Nanfeng Braised Pork Rice – Sanduo Shopping District Station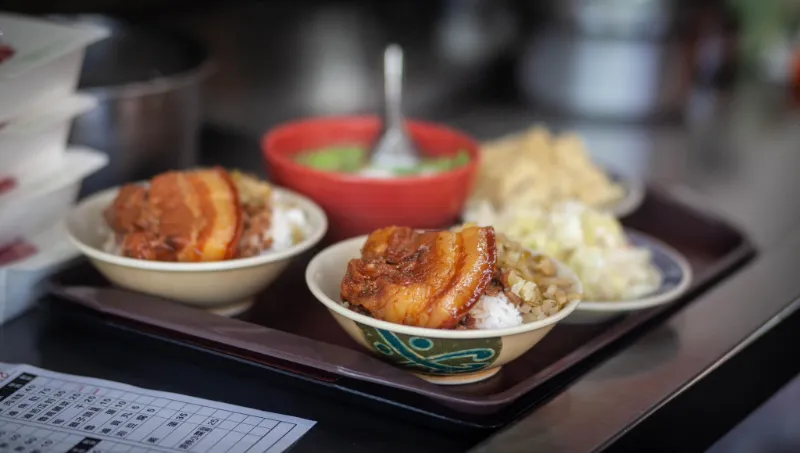 Discover the heart of Sizihwan Station cuisine in Kaohsiung. Within the thriving Lingya District is the must-visit location of Nanfeng Braised Pork Rice. The delicate rice with braised pork is the highlight of the cuisine. A flavorful balance is created by the pickled veggies and the luscious, melt-in-your-mouth pork.
Sushi Bento – Kaohsiung Arena Station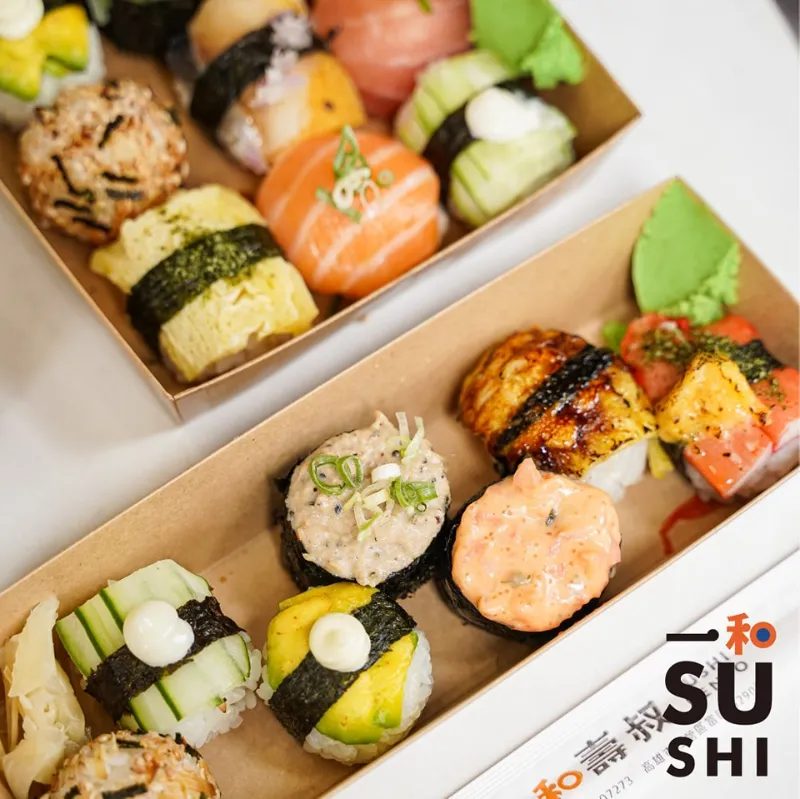 Sushi Bento, a handball-themed sushi restaurant close to Kaohsiung Arena Station, is a must-visit if you like shellfish! You can choose your own flavor to go with the combination that the shop has selected for you since the spherical, adorable sushi seems so healing simply by looking at it. Each one is around the size of a bite. You want to take bite after bite of the customary vinegared rice and melt-in-your-mouth sashimi. Salmon, shrimp, and tamago yaki are just a few of the sauce options available, along with caramel sauce, yogurt sauce, truffle sauce, mentaiko sauce, etc. Come share a platter of savory and sweet sushi with Uncle Sushi!
Fang Family Egg Crisp – Houyi Station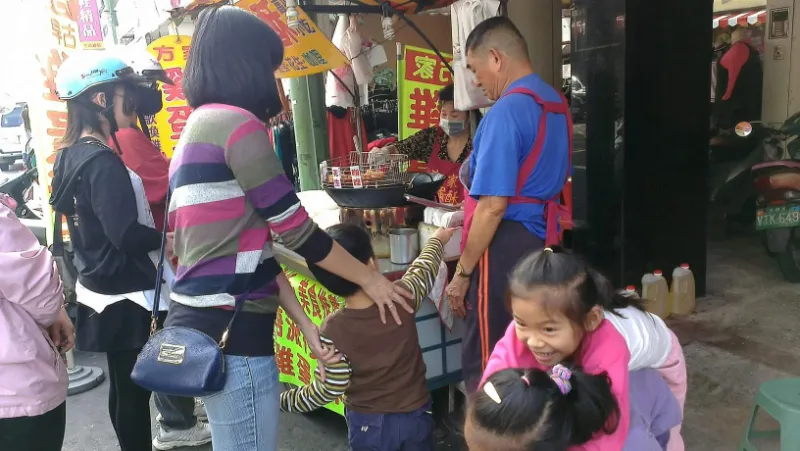 The well-known Fang Family Egg Crisp, a long-time favorite local food, is eight minutes' walk from the MRT Houyi Station. In addition to the original egg custard taste, Fang's now sells the red bean, peanut, and curry varieties of this popular Kaohsiung delicacy, which is created with eggs, flour, and sugar. The original egg custard has a crispy shell and fluffy interior, and when you bite into it, it has a somewhat sweet flavor. It tastes like a fried doughnut. You should definitely try their curry taste if you want a deeper saltier flavor to pure sweetness. With a hint of spiciness and the aroma of green onions in the curry filling, the bite's salty-sweet and savory flavor is particularly distinctive.
Lingya Pan-Fried Meatball – Sanduo Shopping District Station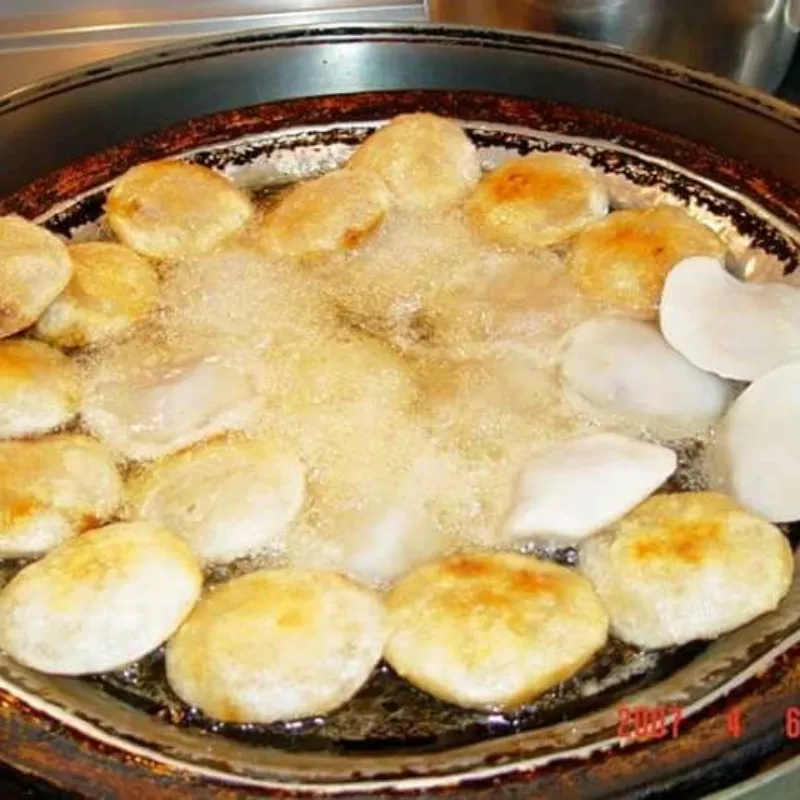 When it comes to Kaohsiung's local snacks, one cannot forget to mention the fried pork bun stall located in the Lingya District. Lingya Pan-Fried Meatball has been in business for over 50 years and is situated near the Sanduo Shopping District Station. Unlike the typical deep-fried pork buns, these golden and crispy fried pork buns are prepared using a semi-frying technique. As a result, although the exterior appears firm, the bite reveals a chewy and flavorful texture. The balanced softness and crispness of the outer layer, combined with the aromatic meat filling, make it easy to understand why this snack enjoys such immense popularity.
Ruifeng Night Market- Kaohsiung Arena Station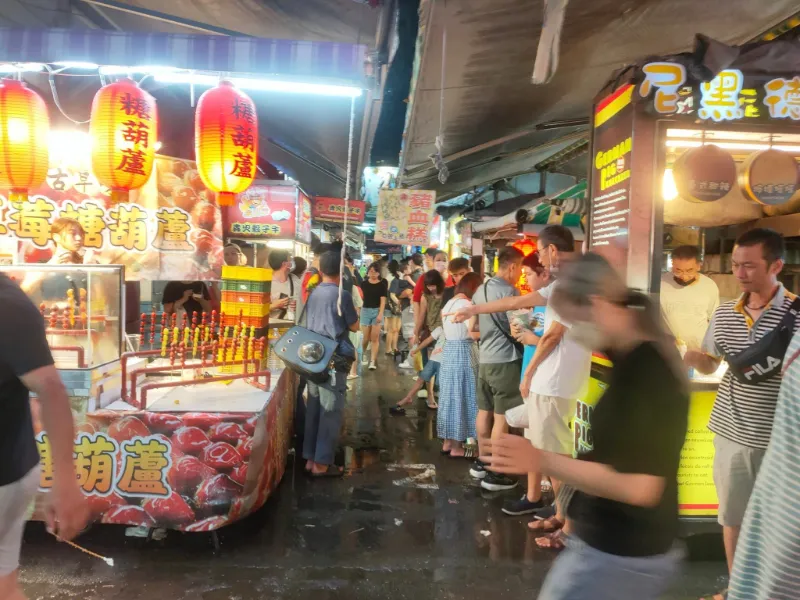 Visit Ruifeng Night Market, a nighttime food excursion, close to Kaohsiung Arena Station. Navigate between a variety of vendors selling mouthwatering snacks, including grilled skewers and fried delights. It is a must-visit location for food lovers due to the lively environment and wide variety of selections.
Orange Line: A Culinary Expedition
Aunt Mu Mu – Fongshan West Station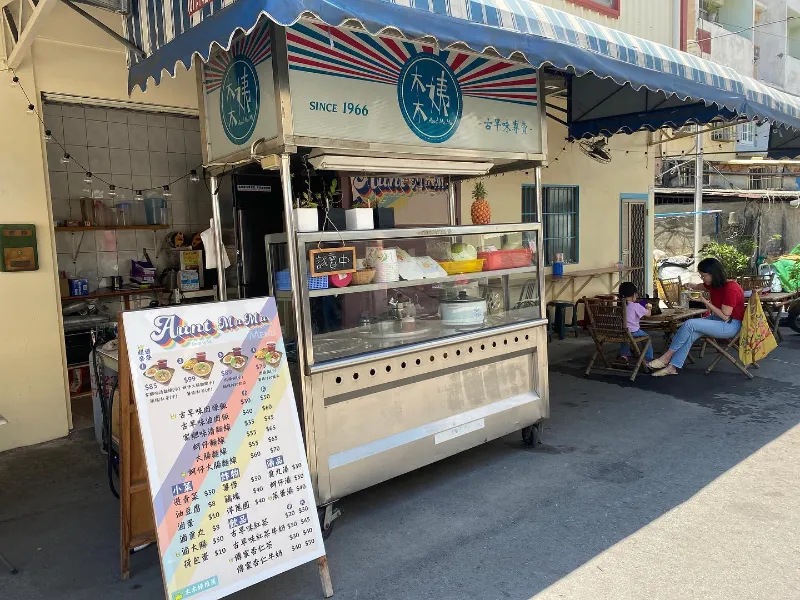 The Mu Mu Auntie Classic Flavor Specialty Shop, which is only a two-minute walk from Fengshan Creek Station, specializes in traditional Taiwanese fare including minced pork rice and oyster vermicelli. However, a trip here would not be complete with simply a simple dish of rice with minced pork. The Salmon Roe Seafood Minced Pork Rice, the restaurant's most well-known specialty dish, is topped with a coating of oysters and fish roe, almost masking the white rice. If you want to enjoy this highly sought-after meal, you must get there early and join the line up because it is not only a seasonal treat but also only available in a limited amount.
The largest, freshest oysters possible are used by Mu Mu Auntie, accompanied with sweet fish roe. Not only is this dish physically stunning, but it also tastes wonderfully gratifying.
Ho Jia Ice Shop – Fongshan Station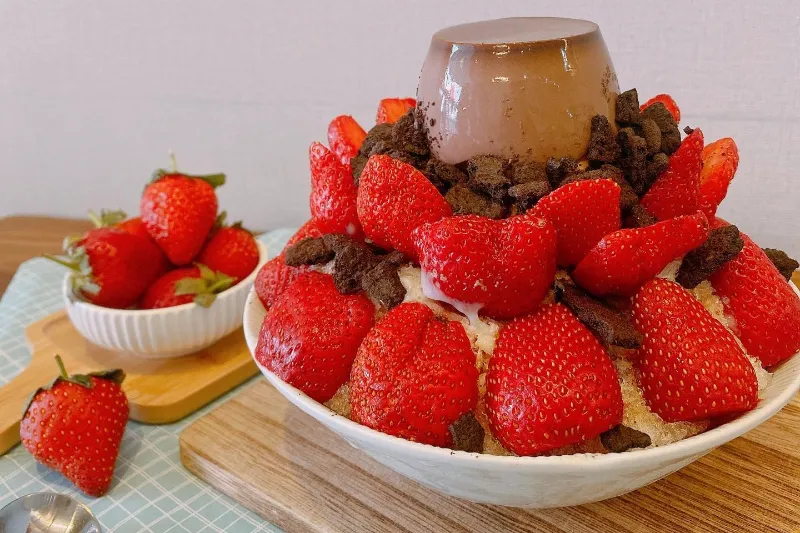 Near Fongshan Station, the flagship item at Ho Jia Ice Shop is their extravagantly designed seasonal limited edition shaved ice. Whether it's the mango shaved ice in summer or the strawberry shaved ice in winter, these creations always capture a lot of attention whenever they are introduced. Plump and fresh seasonal strawberries are paired with solid old-fashioned pudding and drizzled with condensed milk, creating an irresistibly sweet and delightful flavor.
In addition to the standard ingredients, you can also choose to add extra toppings to each shaved ice creation. If you enjoy chewy toppings, you must try their white tapioca pearls and yam cubes – their bouncy texture will win your heart at first bite!
Wang Family Sweet Soup House – Yanchengpu Station
It is only a 3-minute walk from Yan Cheng Pu MRT Station's Exit 2 to the hotel on Xinle Street. The "tofu pudding" from YanCheng Wang Jia Sweet Soup House is their most well-known item. It has a distinctive flavor of black sugar water and a dense, aged taste of handmade bean curd. What makes it extra special is that customers can also choose from kumquat and lemon flavors. A bowl of cold, sweet and sour bean curd on a hot summer day is undoubtedly a good choice for reviving and reducing the summer heat.
He Jia Grilled Pork Rice – Wukuaicuo Station
The incredibly well-liked old shop in Kaohsiung offers cheap and delectable charcoal-grilled barbecue meat and mellow braised pork meals, along with marinated and tiny dishes that are also tasty. Do not rush to join the line because there are always big lineups on weekdays and on holidays. Additionally, Kaohsiung residents push local cuisine hard.
Kao Chi Breakfast – Fongshan West Station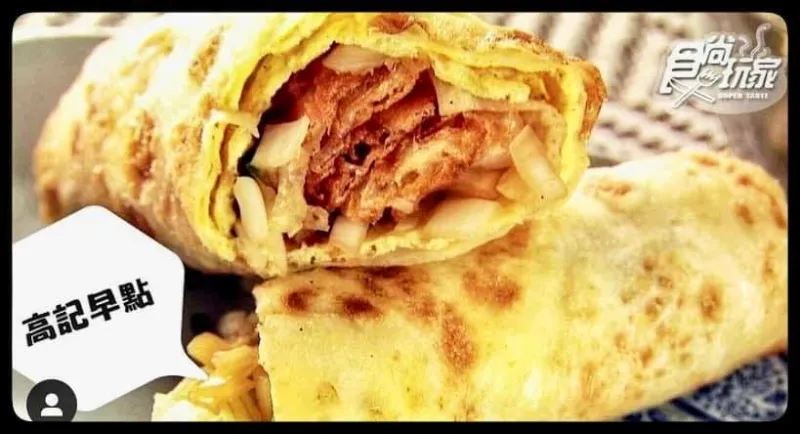 You must try Kao Chi Breakfast, which is located directly across the street from Exit 1 of Fongshan West Station, if you're looking for a must-eat breakfast in Kaohsiung! The "classic combo" is undoubtedly the most traditional item to order. A homemade omelet with a fritter and an egg, served with a special sauce made with raw onions is highly recommended.
Green Line (Light Rail): A Gastronomic Trail
TUNG YAT CANTONESE RESTAURANT – Kaisyuan Rueitian Station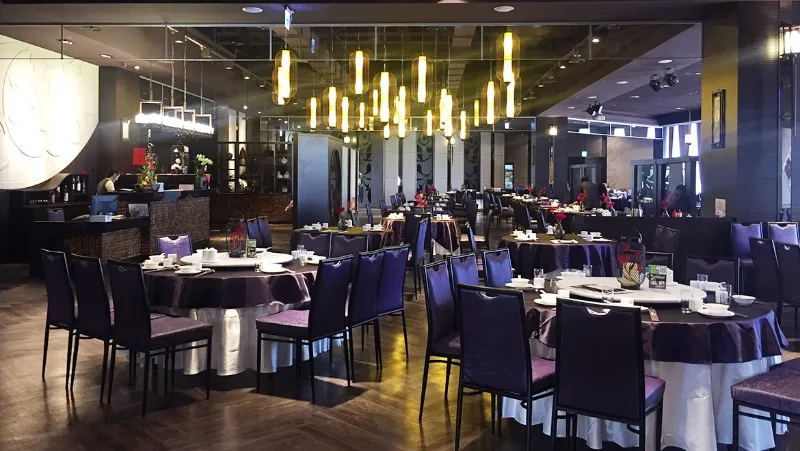 Tung Yat serves dim sum in the Hong Kong style and traditional Chinese Cantonese cuisine. Our customers may enjoy cutting-edge, fashionable, and distinctive flavors made in the style of Hong Kong because we meticulously choose premium ingredients and creative additions according to the season. Each delicious meal shows the excellent culinary abilities of our chefs, offering you with the most refined and delicate delicacies with an emphasis on premium ingredients and intricate craftsmanship.Tung Yat offers everything, ranging from different Cantonese meals to steaming dim lunch and desserts. The owner, who has a particular love for Hong Kong and Cantonese food, wants Tainan diners to be able to sample real, cutting-edge Hong Kong cuisine. Enjoy some delicious dim food, a pot of aromatic tea, and the most beautiful Hong Kong has to offer.
Nuzijiaozi – Shoushan Park Station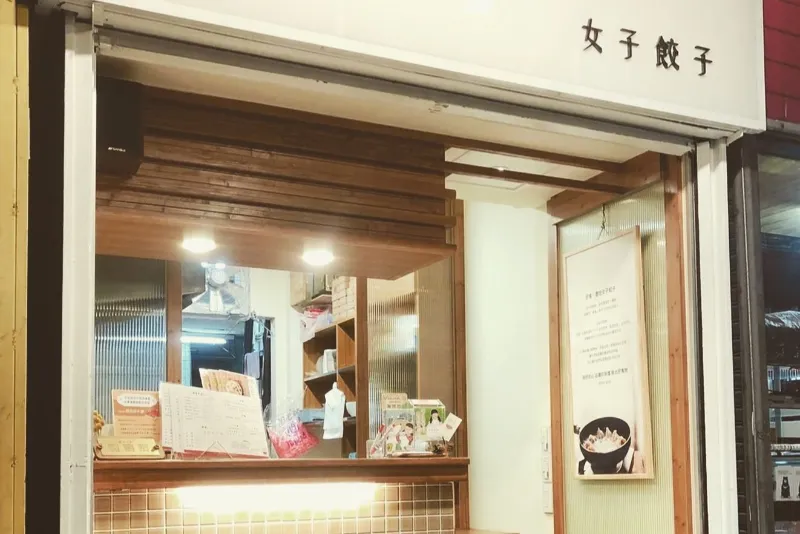 By taking the light rail to the nearby Shoushan Park Station, which is a 5-minute walk from Nuzijiaozi, you can get there.
Nuzijiaozi insists on using genuine products to create authentic flavors, inheriting her father's craftsmanship's methods and passion, carrying on the joyful flavors of childhood memories and incorporating cutting-edge methods to challenge people's preconceived notions about dumplings.They emphasizes handcrafting each meal with care, preserving the idea of simple, pure, and wholesome, so that everyone can eat with peace of mind but also with a sense of surprise. They use local seasonal fruits and vegetables.
Sizzling Burger – TRA Museum of Fine Art Station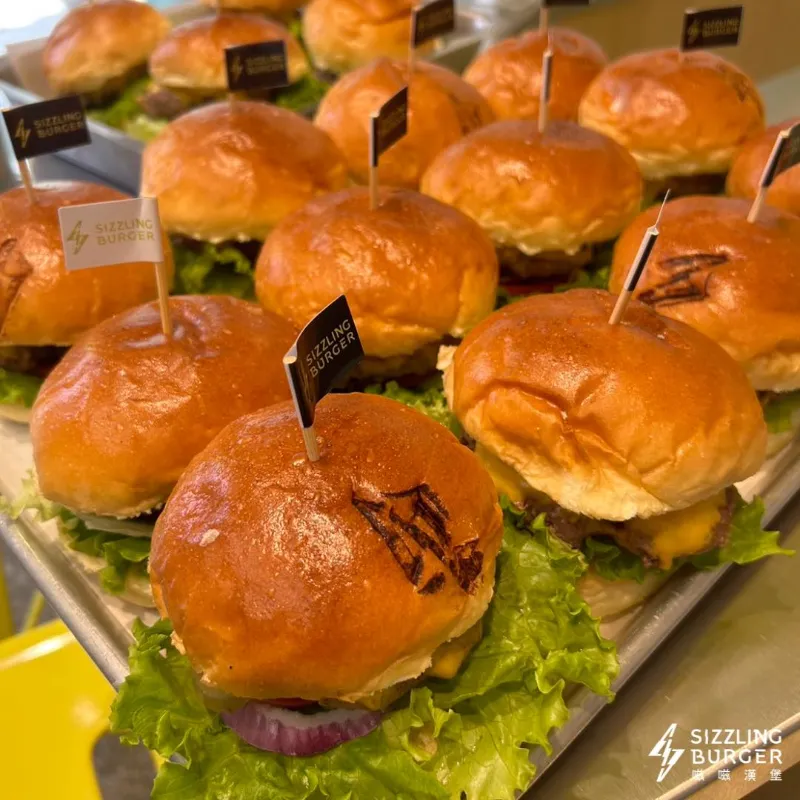 Several distinctive restaurants have recently set up shop on Qinghai Road in North Kaohsiung. Among them, "Sizzling Burger", which opened in mid-May, stands out with its Instagrammable facade. The restaurant's highlight is its naturally fermented old dough burger buns, paired with house-ground pure American beef patties, hand-formed beefsteak, and a variety of homemade sauces to bring out the best texture and flavor of the meat. Combined with the development of original flavors, this elevates the dining experience of handmade burgers, providing a truly indulgent treat.
A Tsai Chicken silk noodles – Gushan District Office Station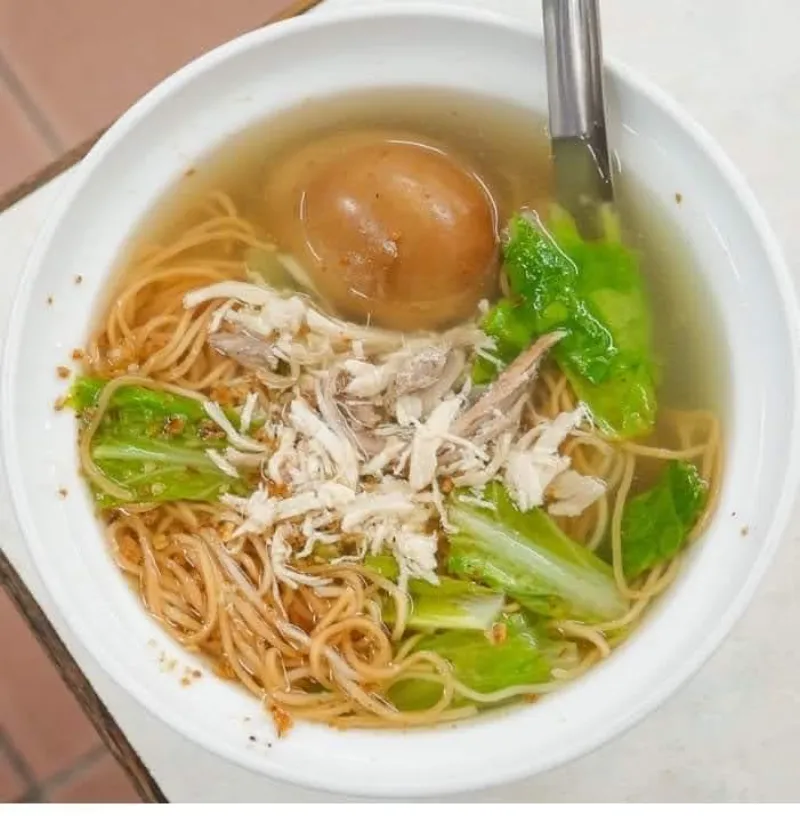 A Tsai Chicken Silk Noodles have been a staple in the Yancheng District for more than 40 years. It's the traditional Yancheng street food taste that many Kaohsiung locals adore: homemade noodles made from high-gluten wheat and duck eggs, topped with pork oil-fried chicken shreds. The noodles are chewy and served with chicken broth or a modest touch of red shallots for flavor.Foodies love their cost-effective combo by adding a duck egg and ordering a side of deboned chicken or minced pork as an added touch.The distinctive flavor of the chicken shreds noodles will undoubtedly change how you see this dish.
Kaisyuan Night Market – Kaisyuan Station
After multiple relocations, the Kaisyuan Night Market has finally settled on its confirmed address. The renowned American news network CNN even heralded the Kaisyuan Night Market as one of the "Top Ten Reasons to Fall in Love with Kaohsiung." Adjacent to it is a spacious parking lot, so you won't have to worry about finding a parking spot! If you're planning to explore along the MRT route, make sure not to miss this!