Last Updated on 08-04-2023
Kaohsiung's bars are vibrant and diverse, offering a wide range of experiences to suit different preferences. From trendy cocktail bars serving creatively crafted drinks to cozy bistros offering delicious snacks and fine cuisine. Whether you seek the lively ambiance of a party or the tranquility of savoring fine wine, Kaohsiung's bars have it all. Gather with friends, indulge in exquisite cocktails and gourmet dishes, and create unforgettable memories in the city's thriving bar scene. Embrace the unique charm of Kaohsiung's bars and immerse yourself in a delightful evening of entertainment and enjoyment.
Inn Bistro
Inn Bistro combines the creative cuisine of a blue-ribbon chef with a diverse and colorful selection of beverages. Whether it's a festive gathering, a birthday celebration, or a relaxing weekend drink, it's the perfect place to be! Stepping inside, you'll feel as comfortable and at ease as if you were visiting an old friend of many years. Secretly, the staff is not only friendly to chat with but also quite good-looking, making the experience of enjoying good food and drinks even more delightful. It's a definite plus for a pleasurable mind and body.
三千 – Atman Space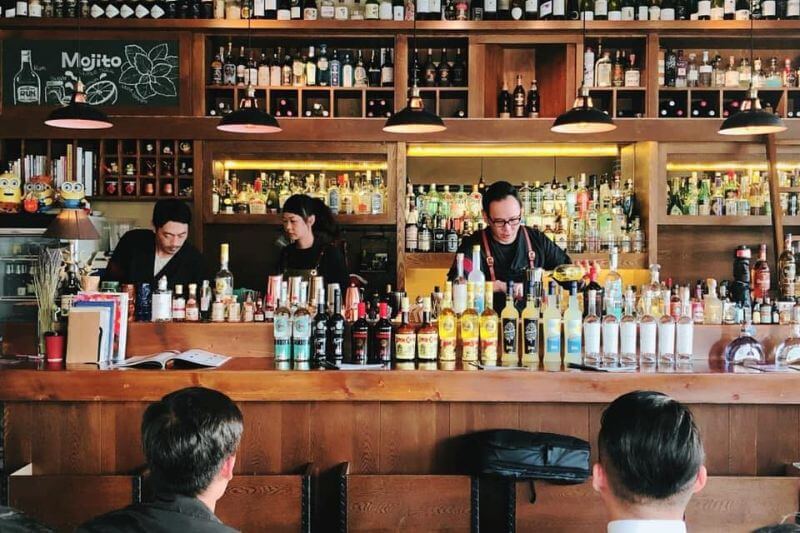 三千 Atman Space iis truly a unique and distinctive place. The shelves inside the store are adorned with a wide variety of books, offering much more than just comics. It caters to enthusiasts of redology, literature, and personal growth, ensuring an abundance of choices to delight bookworms! The interior ambiance resembles that of a cozy café, with warm yellow light emanating from table lamps, creating a relaxing and tranquil environment perfect for unwinding and enjoying a peaceful reading experience. Accompanied by a classic cocktail and delightful snacks, one can easily spend the entire evening immersed in this delightful space. I highly recommend it to anyone who loves immersing themselves in the world of books!
Bar Five Cocktail & Food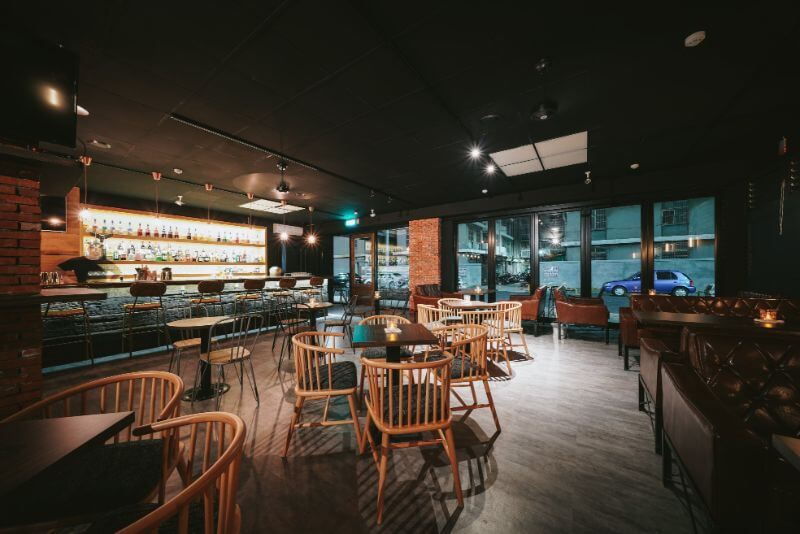 Bar Five Cocktail & Food offers a diverse array of dishes that are not only visually appealing but also tantalizing to the taste buds. Each dish is crafted with creativity, and the cocktails are equally exceptional. It's the perfect place to gather with friends, indulge in delicious food, sip on expertly crafted drinks, and enjoy a slightly tipsy yet romantic evening that you won't forget.
Arthouse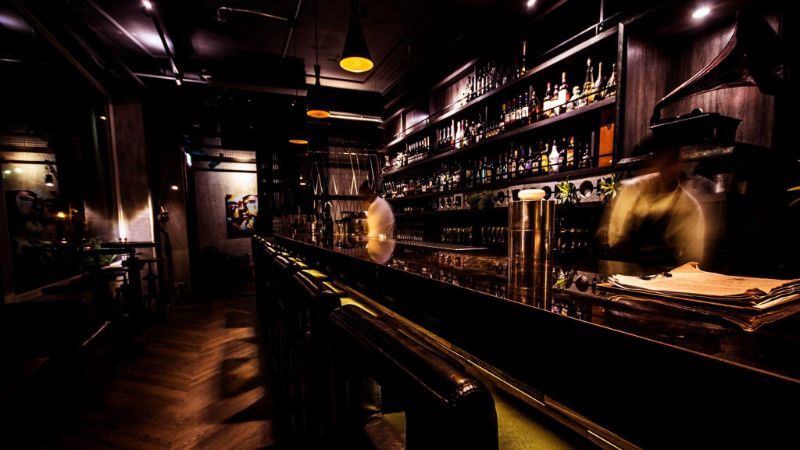 Arthouse is a multifunctional space that combines distinctive cocktails, light snacks, and a coffee shop. The owner's love for art is evident throughout the restaurant, adorned with large-scale character paintings, creating an ambiance reminiscent of an art gallery. Just a stone's throw away, less than 100 meters across the street, you'll find the Gushan Ferry Terminal, where you can sit in the Art Café Bar & Bistro, sipping fine wine, chatting, and enjoying the view of the harbor at night. It's a truly beautiful and relaxing experience, making it the perfect place to unwind with a few close friends!
The Drunken Master Whisky Bar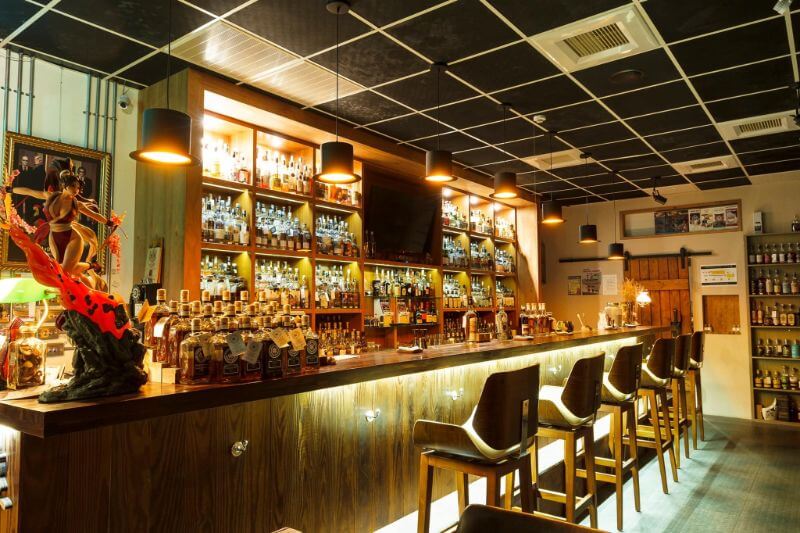 The Drunken Master Whisky bar is the place to go in Kaohsiung if you want a sip of whisky. You can expect to find fair rates, a large selection of whiskies, as well as a team of helpful and pleasant employees at this refuge.
Bar Diary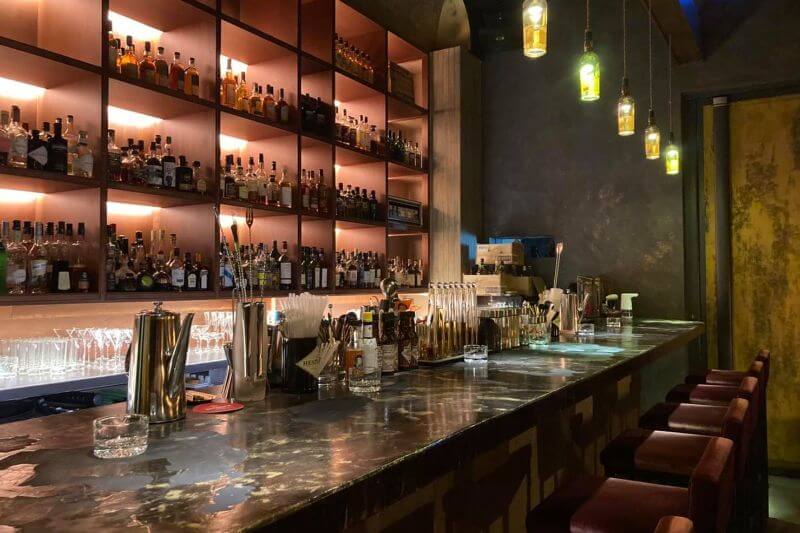 Bar Diary is a place dedicated to providing a sense of belonging for fellow bartenders after work. What sets it apart is the absence of a drink menu, attracting a clientele with discerning taste and high expectations for the quality of beverages. Based on observation, the average spending here tends to be slightly higher, but the ambiance and cocktail craftsmanship make it the top choice among patrons.
Hush Drinker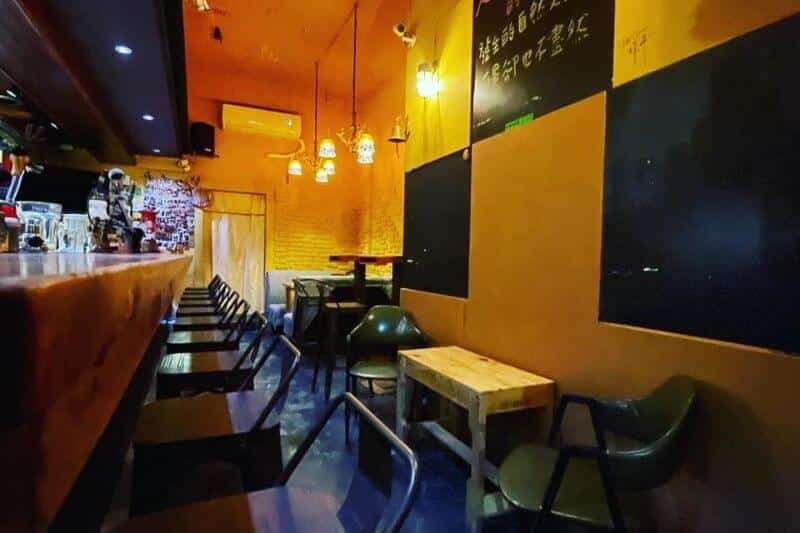 The ambiance here is fantastic, giving a sense of relaxation and feeling at home. It's a perfect place to meet up with friends and have a nice chat.The mixologists are well-versed in classic cocktails and are skilled at adjusting the concoctions based on individual preferences and tastes.Moreover, they pay great attention to presenting the drinks with appealing aromas, so you can enjoy cocktails with layered and flavorful tastes.By the way, just a heads up, Little Secret Bar does not provide food, but you are welcome to bring your own or have the establishment arrange for delivery.Additionally, the entire venue is smoke-free, which is delightful for those who enjoy a nice drink and conversation without the presence of smoke.
Goodness Bistro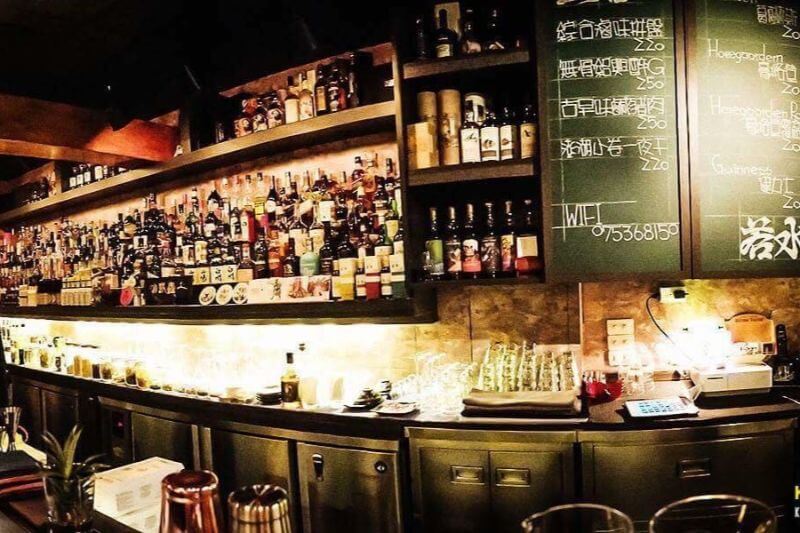 Goodness Bistro, located in the tranquil residential area of Liangya, Kaohsiung, is a recommended bar and restaurant for those seeking a comfortable and peaceful gathering with friends. Hidden behind an unassuming and elegant facade, Goodness Bistro welcomes you with its blue-purple doors, revealing a hidden gem inside. The serene and gentle color tones, along with the ambient lighting, immediately help you let down your guard and unwind. It's the perfect place to relax and enjoy a pleasant evening with friends.
Accommodations in Kaohsiung
Silks Club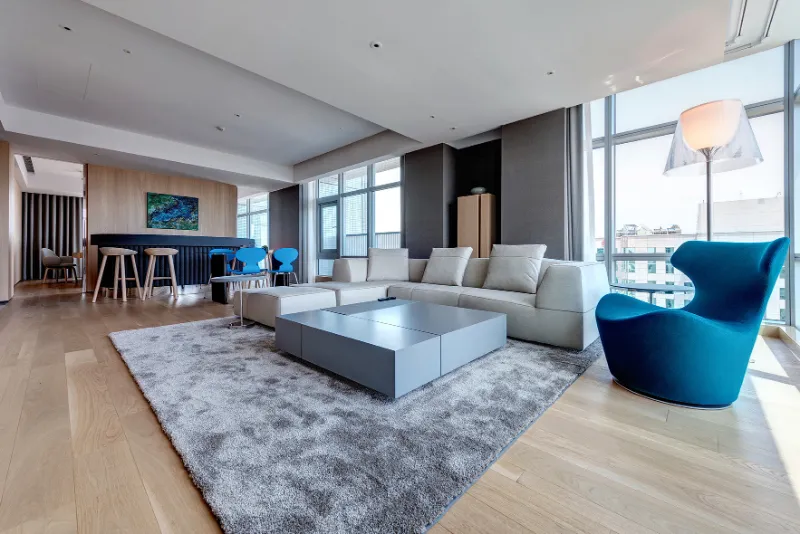 Skill Club in Kaohsiung is a luxurious five-star hotel with a perfect blend of modern amenities and traditional charm. Conveniently located in the heart of the city, guests can easily access various attractions and enjoy a pleasant environment. The hotel offers comfortable and lavish rooms, along with top-notch facilities for an unforgettable stay. Additionally, its prime location is surrounded by exciting bars and pubs, making it an ideal choice for those seeking vibrant nightlife experiences. Guests can choose from lively sports pubs to cozy bars with unique themes, ensuring a relaxing evening with friends or meeting new people.
SAYO Hotel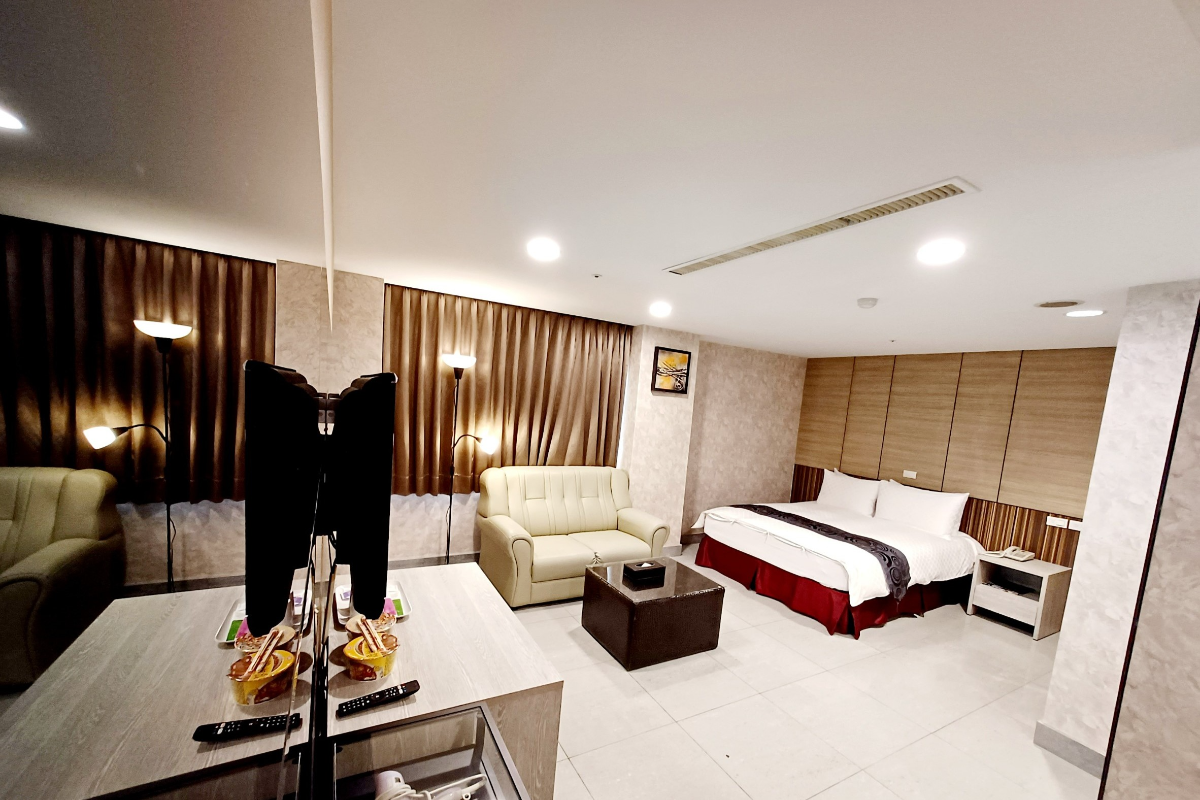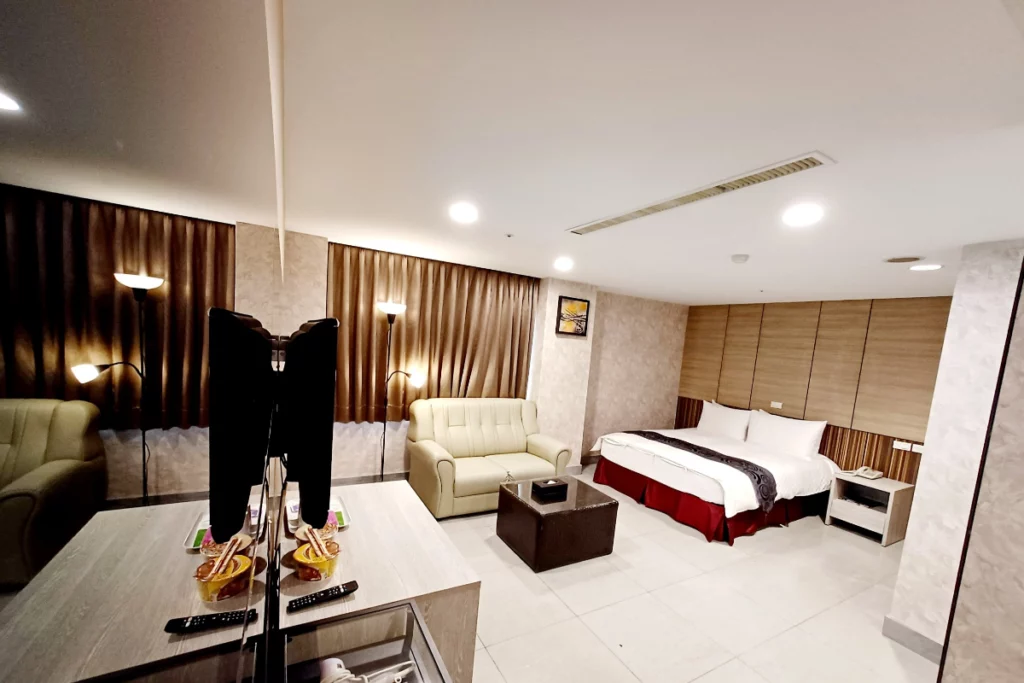 Welcome to Sa-Yo Hotel in Kaohsiung! Our five-star accommodation offers modern amenities and traditional charm in the elegant Yancheng district. Experience comfort and style, perfect for business or leisure travelers. Conveniently located, explore attractions like Pier-2 Art Center and Love River. What's more, nearby bars and pubs await, making it an ideal choice for vibrant nightlife experiences. Enjoy local drinks, relax with friends, and meet new acquaintances. Experience the best of Kaohsiung at Sa-Yo Hotel!
Embark on a flavor-filled journey as you explore these distinctive bars and embrace the diversity of Kaohsiung's nightlife. Whether you're a cocktail enthusiast or simply want to unwind with friends, these top-notch bars will leave you with fond memories of your time in this dynamic city. Cheers to an unforgettable experience in Kaohsiung's bar scene!