Wufenpu Taiwan, situated in Taipei City's Sougshan District, stands as Taiwan's premier hub for garment wholesale. Historically, it held significance as the stomping ground of Taiwan's indigenous Pingpu people during the Qing Dynasty, its name derived from their language. Today, it boasts a bustling array of over a hundred wholesale clothing outlets near Songshan Railway Station, constituting one of Taiwan's most extensive wholesale business enclaves. Both tourists and entrepreneurs alike can peruse an eclectic array of fashionable attire, children's wear, footwear, and accessories.
Renowned for its diverse offerings, the fame of the Wufenpu shopping district extends far beyond national borders. Although the advent of online commerce has introduced challenges, Wufenpu continues to reign as the destination of choice for those in search of fashion-forward clothing and wholesale commodities. Within this vibrant commercial district, one can seamlessly absorb the rhythm of fashion, concurrently immersing in Taiwan's pop culture and commercial dynamism.
Accommodations around Wufenpu
While delving into the vibrant Wufenpu Market and bustling Raohe Night Market, securing the perfect accommodation also plays a crucial role in curating an impeccable travel experience.
Forte Green garden apartment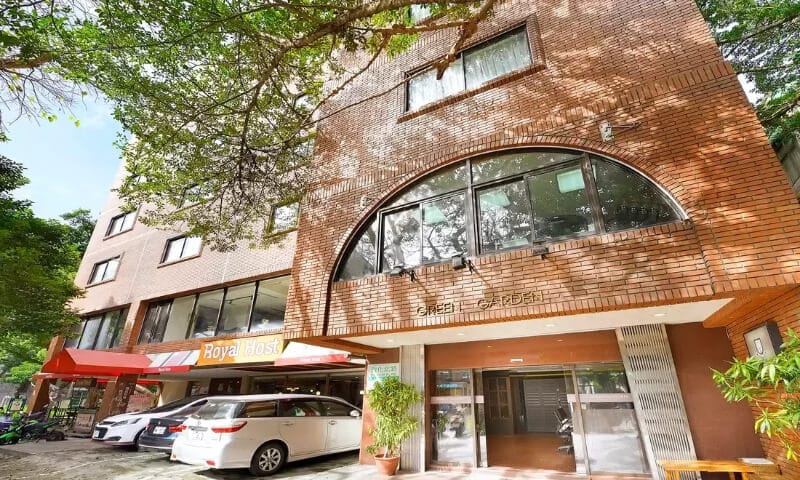 Forte Green Garden Apartments is located in Taipei MRT, about a 6-minute walk from the city. It is 10 minutes by MRT from Raohe Night Market, and 27 minutes from Wufenpu. 
Furthermore, Forte Green garden apartment is situated in close proximity to various other popular tourist destinations. A mere 30-minute MRT ride will transport you to the Shilin Nig
Taipei Outlet Shopping At Wufenpu Market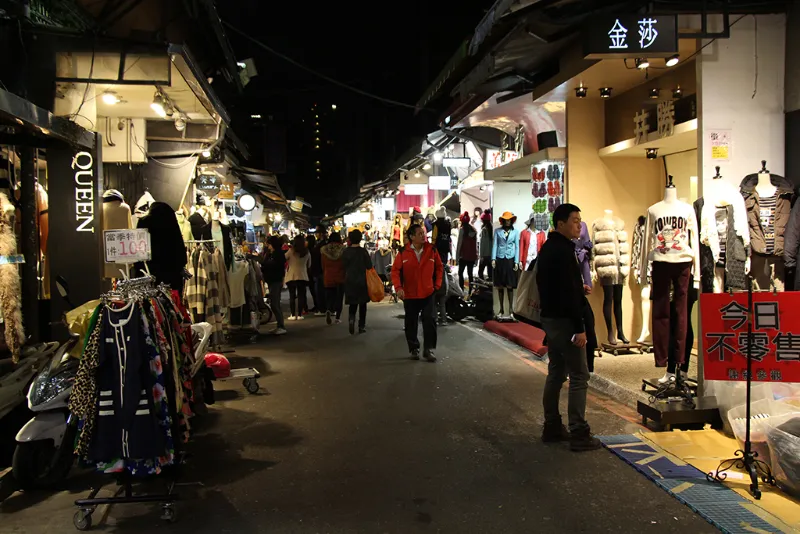 Wufenpu Market in Taiwan is a bustling hub housing hundreds of wholesale stores that cater to garment manufacturers, offering a diverse range of clothing, accessories, and children's apparel. This dynamic business district spans several streets, including the fifth section of Zhongxiao East Road, Songshan Road, Zhongpo North Road, and Songlong Road, comprising eight thoroughfares. Notably, the 1st, 3rd, 5th, and 7th streets host an array of small shops, with a special emphasis on renowned Korean fashion. Once heralded as Taiwan's largest wholesale clothing market, this area boasts thousands of clothing establishments, making it a sought-after destination for discovering new products. In recent times, amidst industrial shifts, the Wufenpu business district has been undergoing a transformation, crafting its own branded clothing and high-value items to sustain its commercial vibrancy.
Prices at Wufenpu Wholesale Market
Wufenpu Garment Street in Taiwan stands as a vibrant retail and wholesale hub, bringing together the latest fashion trends from Taiwan, Hong Kong, Thailand, and Korea. It offers an experience akin to Taipei's outlet shopping scene, boasting a wide array of items ranging from clothing, pants, skirts, belts, and shoes to bags, pet apparel, and more – all at incredibly affordable prices. Within the Wufenpu Market, you'll uncover an extensive selection, including swimwear, winter clothing, and a diverse array of "fashion" items. Whether hailing from Japanese, Korean, or Thai brands, the market caters to the needs of every age group.
The pricing structure at Wufenpu is largely transparent, with most items priced between NT$50 and NT$200, and some even exceeding this range. Should you find a price higher than expected, bargaining and negotiating with the vendors is a common practice to secure a more favorable deal. This dynamic environment ensures both variety and affordability, making Wufenpu a must-visit destination for fashion enthusiasts and savvy shoppers alike.
How Long Should You Spend at Wufenpu Market?
The time needed to fully experience Wufenpu Garment Street in Taiwan varies based on individual preferences. The business district typically commences operations around 1:00 p.m., with Mondays being particularly notable for the arrival of new products, prompting some shops to open as early as 12:00 noon. The duration of your shopping expedition will depend on your objectives and budget. To thoroughly explore the diverse offerings of the numerous wholesale stores, it is advisable to allocate several hours. If you aim to discover unique styles or engage in bargaining, you may need additional time. Generally, a visit to Wufenpu Garment Street in Taiwan spans from a few hours to half a day, aligning with your shopping inclinations and plans.
Is There A Wufenpu Night Market?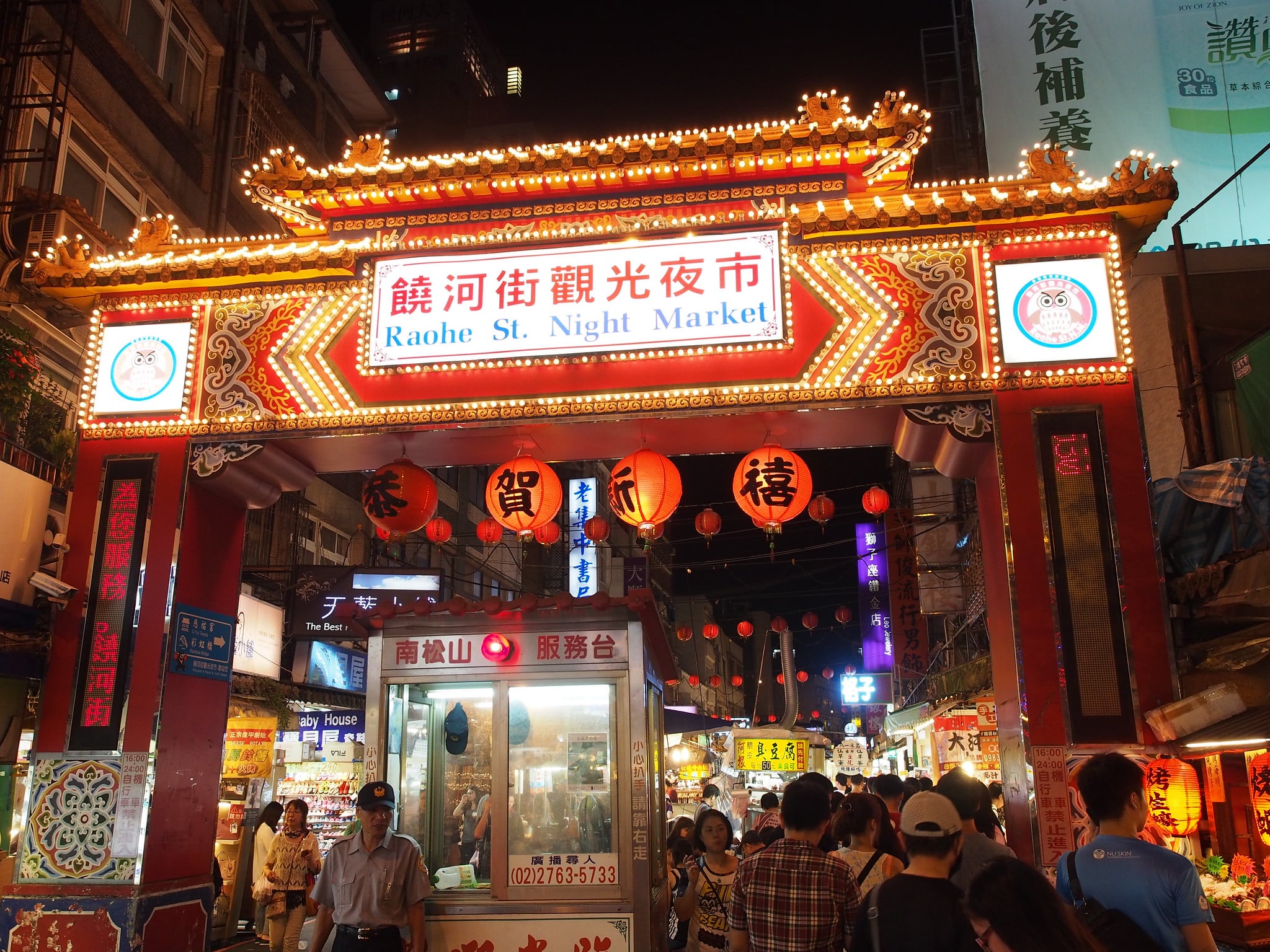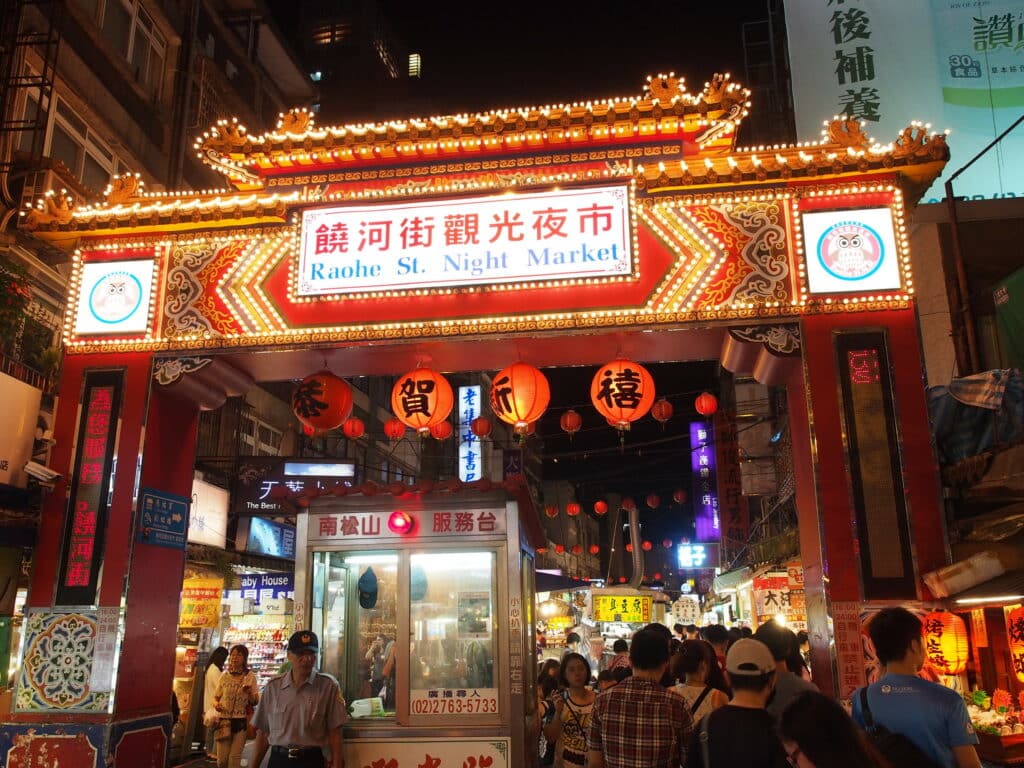 The Wufenpu Taiwan operates primarily during the daytime and is distinct from the neighboring Raohe Night Market on Raohe Street. Situated in Songshan District, Taipei City, Raohe Night Market is a popular tourist destination renowned for its diverse array of food stalls. Operating from 5:00 PM to 11:00 PM, Raohe Night Market offers a culinary delight. In contrast, the Wufenpu business district specializes in clothing wholesale and is active during daylight hours. Despite their proximity, these two areas offer distinct experiences. Raohe Night Market is known for its culinary offerings and evening shopping, while Wufenpu is a hub for wholesale fashion. Travelers can relish different encounters when visiting these two locales.
Wufenpu to Raohe Night Market / Raohe Night Market to Wufenpu
Traveling from Wufenpu to Raohe Night Market offers various transportation choices:
By Bus: Board bus No. 306 and disembark at the "Raohe Street Tourist Night Market" stop to reach the night market.
Walking: A 10-minute walk from Wufenpu to Raohe Night Market is possible. The journey can include passing through Songshan Station.
By MRT: Utilize the MRT Songshan Xindian Line from Songshan Station. Alight at Songshan Station, use Exit 4, and proceed south on Songshan Road to reach the night market.
What Are The Bags of Clothes On The Floor At Each Shop?
In Wufenpu, stores commonly exhibit clothes by placing them in plastic bags on the ground, showcasing various types and styles for customers to easily view. This approach aids customers in swiftly selecting their preferred styles while aiding stores in managing their merchandise effectively. This display practice shares similarities with other locations, such as Dongdaemun in South Korea, which employs a comparable method of presentation.
Rainy Day Shopping In Taipei
Wufenpu Market functions as an al fresco Taipei Outlet, thoughtfully equipped with a roof to shield visitors from rain. No umbrellas are necessary here! Adjacent to this area are indoor shopping venues, including the Songyan Cultural and Creative Park, providing indoor shopping options. Additionally, the nearby Raohe Night Market offers an indoor setting, ideal for savoring delectable cuisine and shopping during wet weather. On rainy days, certain shops may offer special discounts; staying updated through official websites and social media can prove beneficial.
Wufenpu Market Opening Hours – Late Night Shopping in Taipei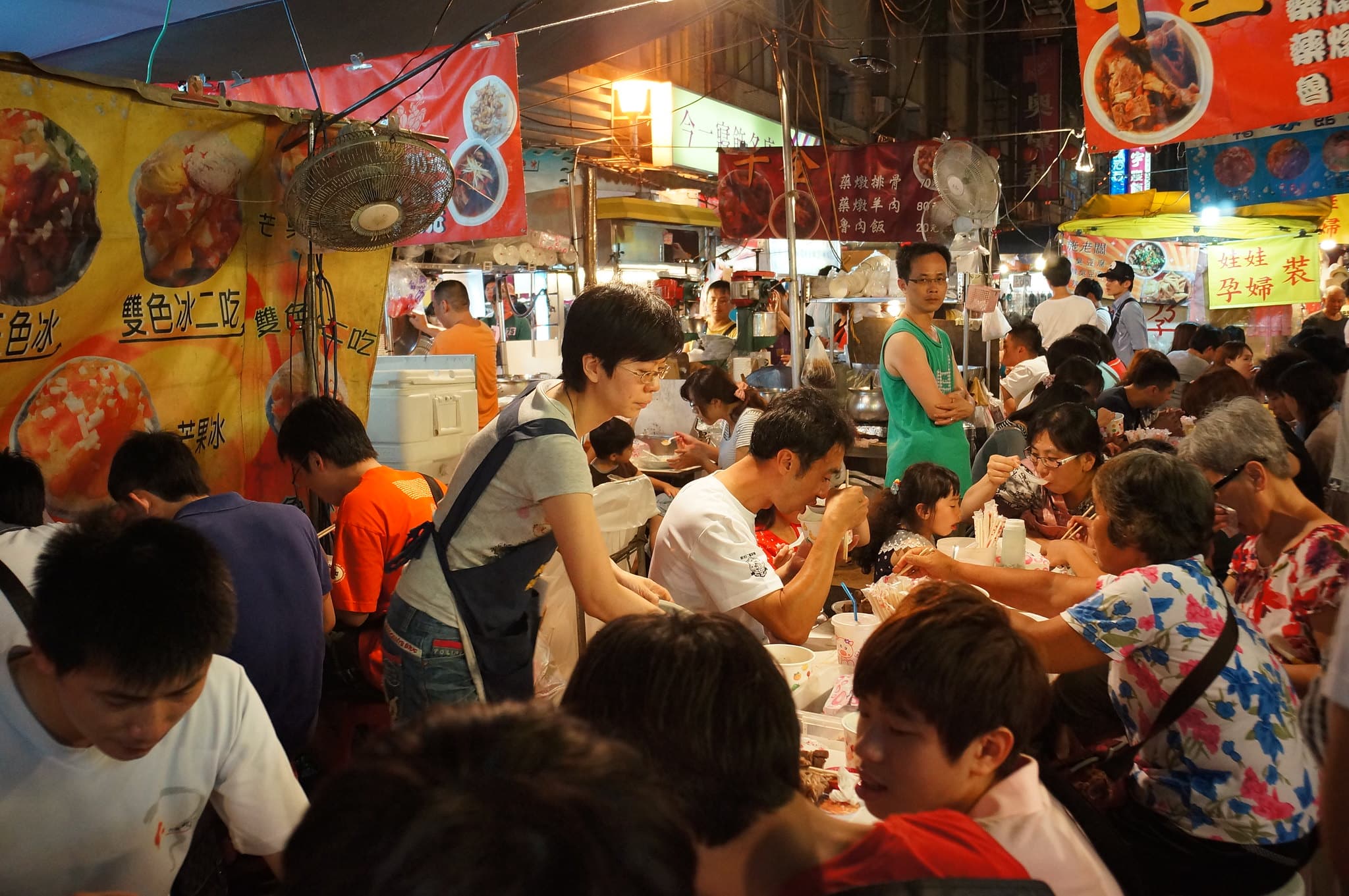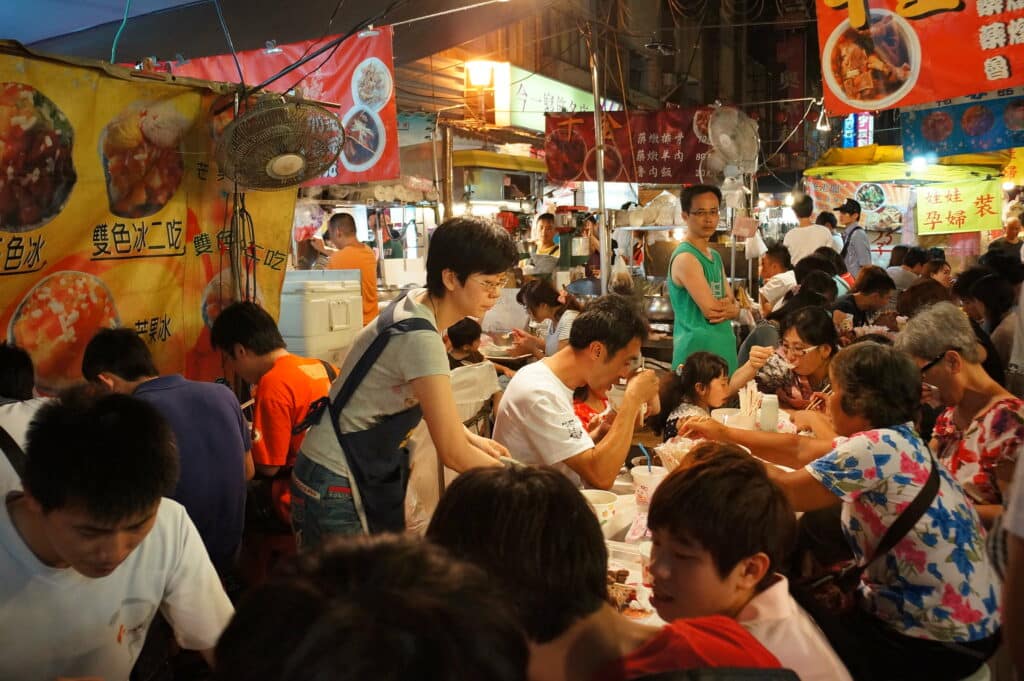 For those seeking nighttime attractions in Taipei, Wufenpu and Raohe Market offer an enticing combination. Start your evening by exploring Raohe Night Market and indulging in a variety of street foods. Don't miss the renowned black pepper buns at Fuzhou and brace yourself for the line at the entrance.
After your satisfying meal, delve into Wufenpu's nocturnal shops and alleys. Should hunger strike again while wandering, you can easily return to Raohe Night Market for more culinary delights.
For tired feet, numerous foot massage clinics are conveniently located nearby. Personally, I frequent this Taipei area for reasonably priced Thai massages. A 2-hour session costs NT$1000.
Traveler's Tip: The last MRT train departs from Taipei at 01:00. Raohe Night Market welcomes visitors from 4 p.m. to 11 p.m., while Wufenpu Shopping District operates from 2 p.m. to 11 p.m. Most stores close around 10 p.m., with fewer establishments open towards midnight due to the rush to catch the last train.
In the event you miss the last train, taxis or Uber are readily available transportation options in Taipei.
How To Get To Wufenpu Shopping District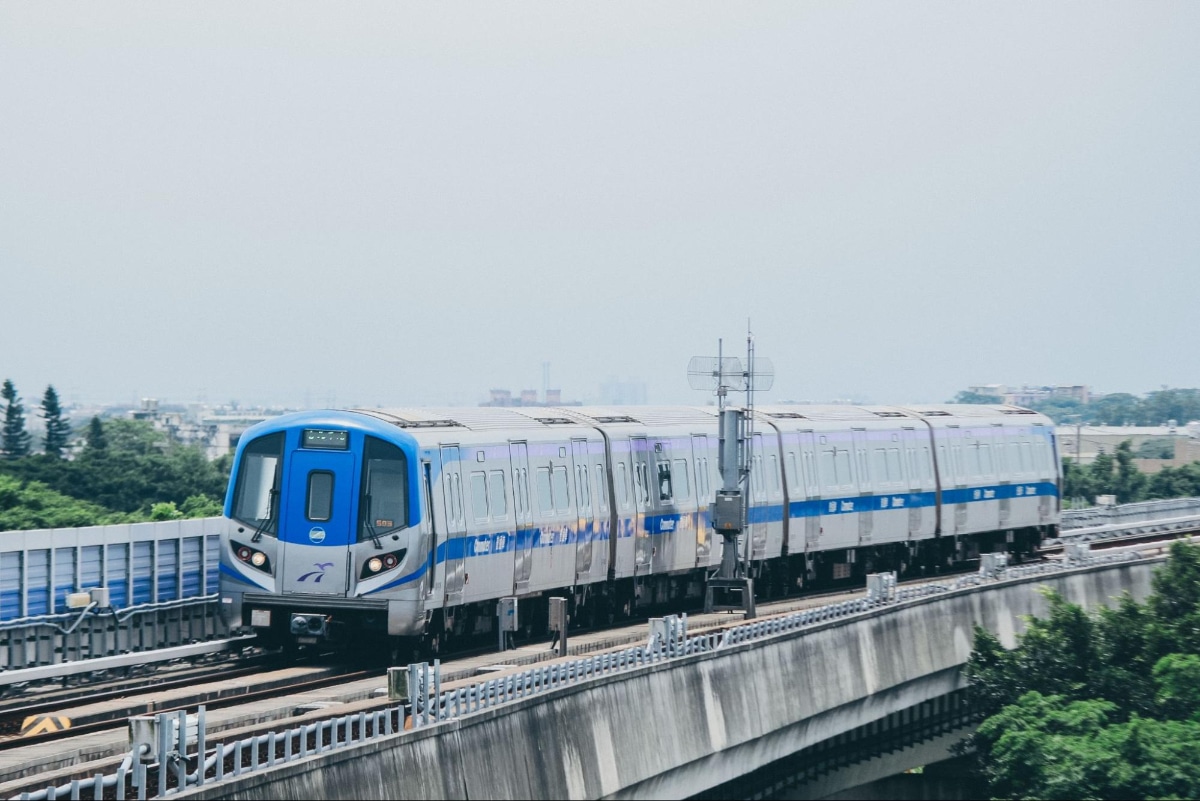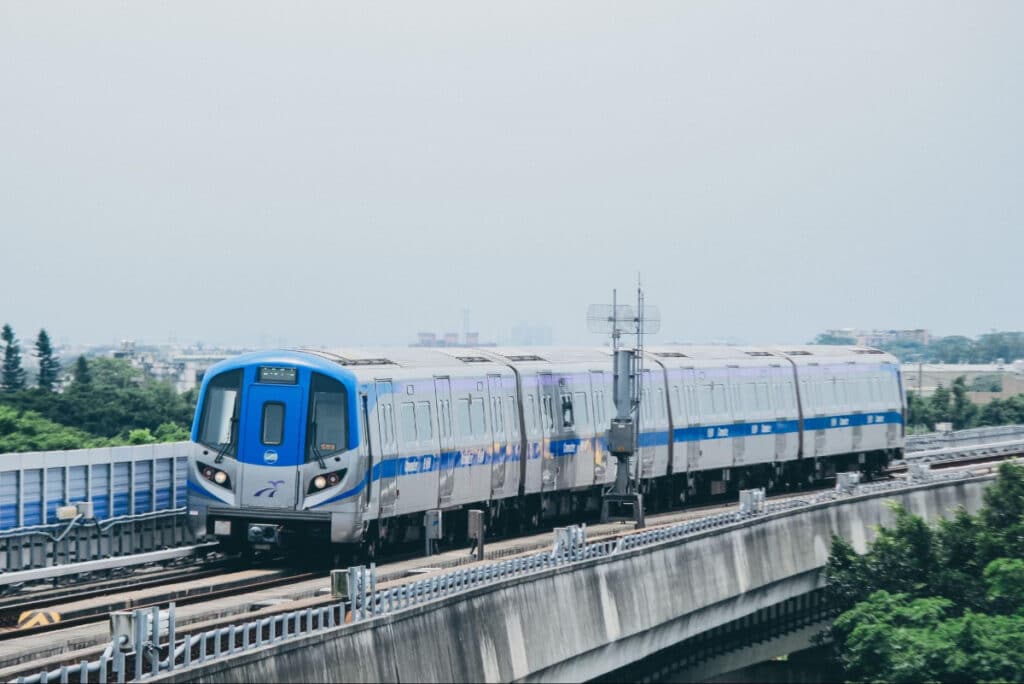 To reach Wufenpu, you have several transportation options:
From Taipei Main Station:
Train Travel:

Take the train to Songshan Railway Station.
Upon arrival, walk to Wufenpu.

Using the MRT:

Take the MRT Bannan Line to Houshanpi Station.
Use Exit 1 and walk to the intersection of Zhongpo North Road and Yongji Road, leading you to the Wufenpu shopping district.
Strange Context: Cheap Shopping in Taipei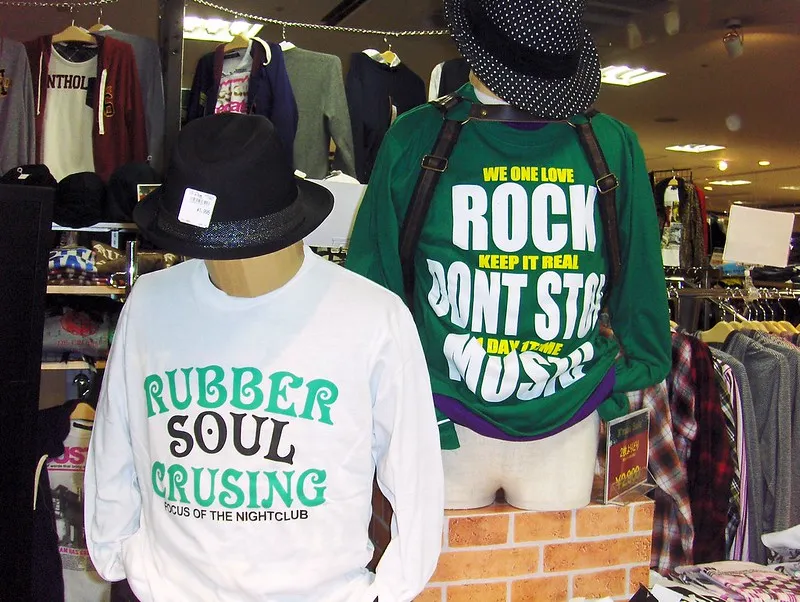 In Wufenpu Taiwan, you'll find an array of clothing items featuring perplexing, unconventional, or even double-meaning text. These inscriptions might represent a designer's playful humor, a heartfelt plea, or an unintended error. Occasionally, the wording might involve misspelled English words, leading to ambiguous interpretations. If you're seeking garments that will leave your friends puzzled or amused, this is the ideal destination for affordable and quirky finds. Explore the wide selection of inexpensively priced clothing in Wufenpu, Taiwan.
The Best Store Names: Cheap Shopping In Taipei
Wufenpu, primarily a wholesale clothing hub, boasts an array of intriguing and sometimes eccentric store names. Among them, "vanilla VANILLA" garnered attention on the PTT Anti-ramp board, while the amusingly named "rogue corn" sparked discussions on Facebook. These unique monikers may reflect a touch of humor or distinctiveness in business nomenclature. Another notable mention is "Kucha House," a name that piques curiosity. Although it may not directly reference bitter tea oil, it stands as an attention-grabbing approach to business branding. Moreover, locals living near Wufenpu often intertwine their daily lives with the activities of this bustling business district.
Best Day To Go To Wufenpu Taiwan: Avoiding The Crowds
For a tranquil and optimal Wufenpu shopping experience, consider visiting on a Monday afternoon, preferably around 3 to 4 o'clock. This timing aligns with the arrival of fresh merchandise, ensuring a well-stocked selection. Conversely, Fridays tend to attract a higher number of wholesale customers, making it advisable to steer clear of shopping on this day. Furthermore, mornings or early afternoons are ideal windows to explore, as they typically offer fewer crowds and a more relaxed ambiance.
Cranes Games by Wufenpu Taiwan Market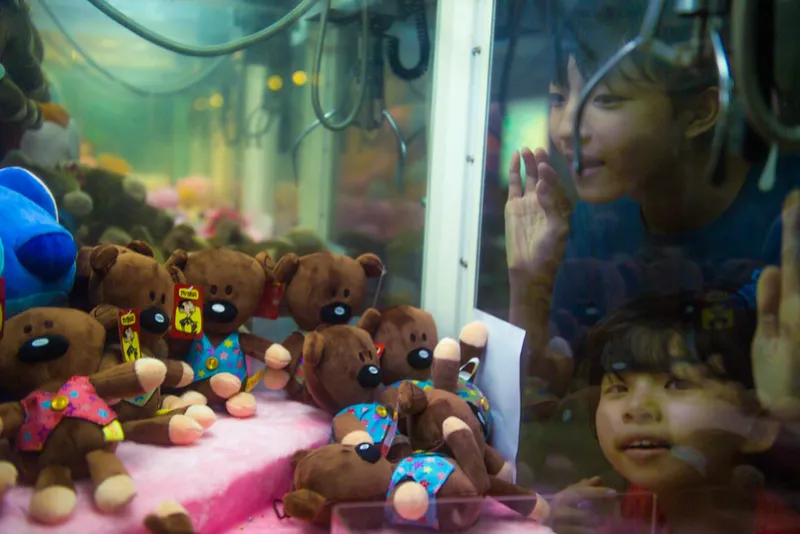 Claw machine shops have become a distinctive feature in the Wufenpu business district, drawing numerous individuals keen to test their skills at winning plush toys. These establishments exemplify the evolution of traditional businesses while catering to the public's affinity for gaming and amusement. Primarily concentrated in Taipei's Wufenpu area, these claw machine shops entice patrons of all age groups to partake in the fun and excitement of their challenges.
Conclusion
In conclusion, Wufenpu stands as a captivating fashion haven boasting an extensive array of clothing wholesale stores and an unparalleled shopping milieu. As a pivotal business district within Taipei City, Wufenpu shines for its cultural diversity and trendsetting fashion landscape. Catering to a diverse spectrum, be it fashion enthusiasts, wholesalers, or tourists, the area presents a wealth of choices to suit every preference. Whether it's trend-seeking youth or travelers seeking distinctive attire, Wufenpu captivates with its distinctive flair and allure. Regardless of the timing of your visit, Wufenpu promises a shopping venture brimming with surprises and contentment, affording a glimpse into the allure of Taiwanese fashion culture. Whether in search of trendy attire or an immersion into Taiwan's unique shopping ethos, Wufenpu emerges as a stellar destination that beckons exploration.