Taiwan is a culinary paradise with a rich and diverse food culture. From traditional Chinese cuisine to creative dishes influenced by Japan, Southeast Asia, and other regions, each Taiwanese dish has a unique flavor and story rooted in the rich tapestry of Taiwan's food culture.
In this guide, we will take you on a journey to explore the various delicious delicacies of Taiwan so that, during your travels in Taiwan, you can not only appreciate the beautiful scenery but also savor mouthwatering food. Whether you prefer sweet, savory, spicy, mild, or a combination of various flavors, you can find food to suit your taste in Taiwan. Let's explore the foods you should try in Taiwan!
Staple Foods in Taiwan
Rice and Noodles
Rice is a staple food in Taiwan, commonly consumed in every meal. Taiwan offers a variety of rice types, including white rice, black rice, brown rice, and glutinous rice, each with distinct textures and nutritional values. A prominent specialty rice in Taiwan is known as "台農67號" or "台灣越光米." It is a high-quality rice renowned for its fragrant aroma and soft, glutinous texture. Rice is typically served alongside a variety of dishes, such as braised pork rice and fried rice.
Taiwan boasts a diverse range of noodle dishes, including rice vermicelli, sliced noodles, rice noodles, and Guanmiao noodles. Each type of noodle has its unique flavor and preparation methods, often complemented with different broths and toppings. One of the most beloved noodle dishes is Taiwanese beef noodle soup, famous for its rich broth and tender slices of beef, creating a distinctive and flavorful experience. Additionally, danzai noodles are another popular snack in Taiwan, known for their special sauce.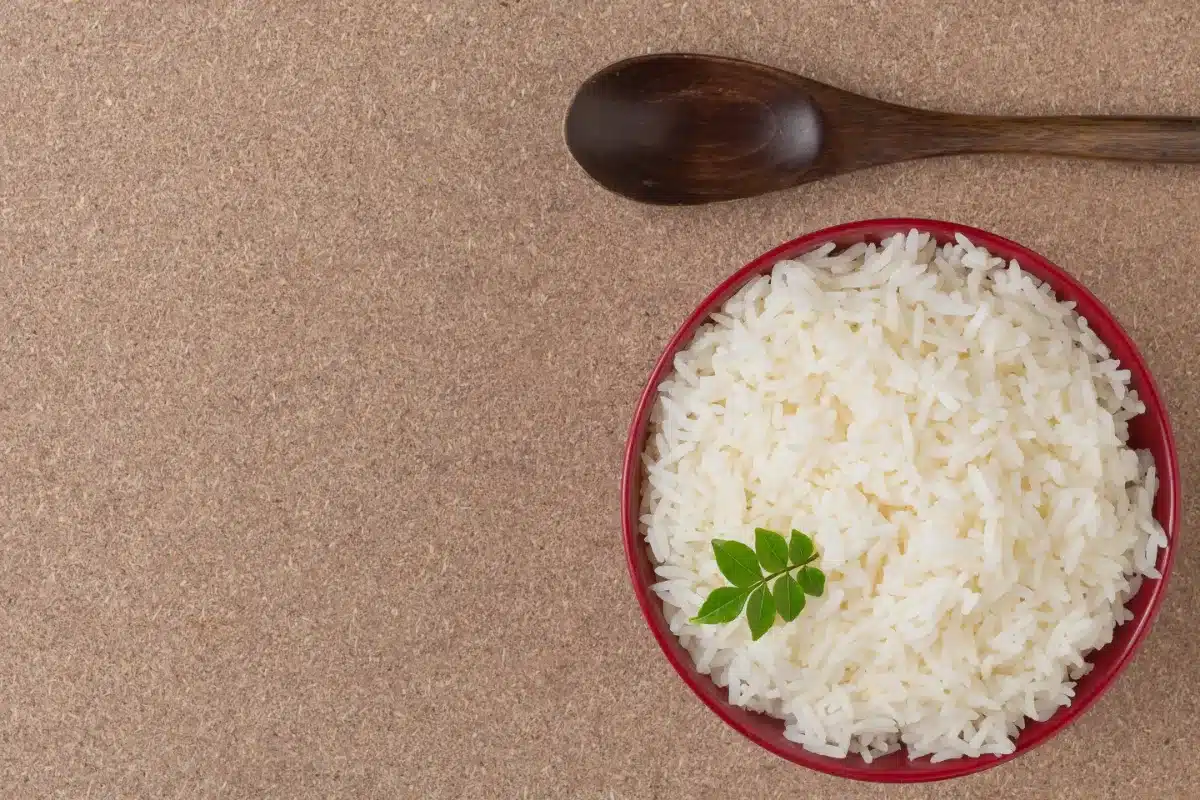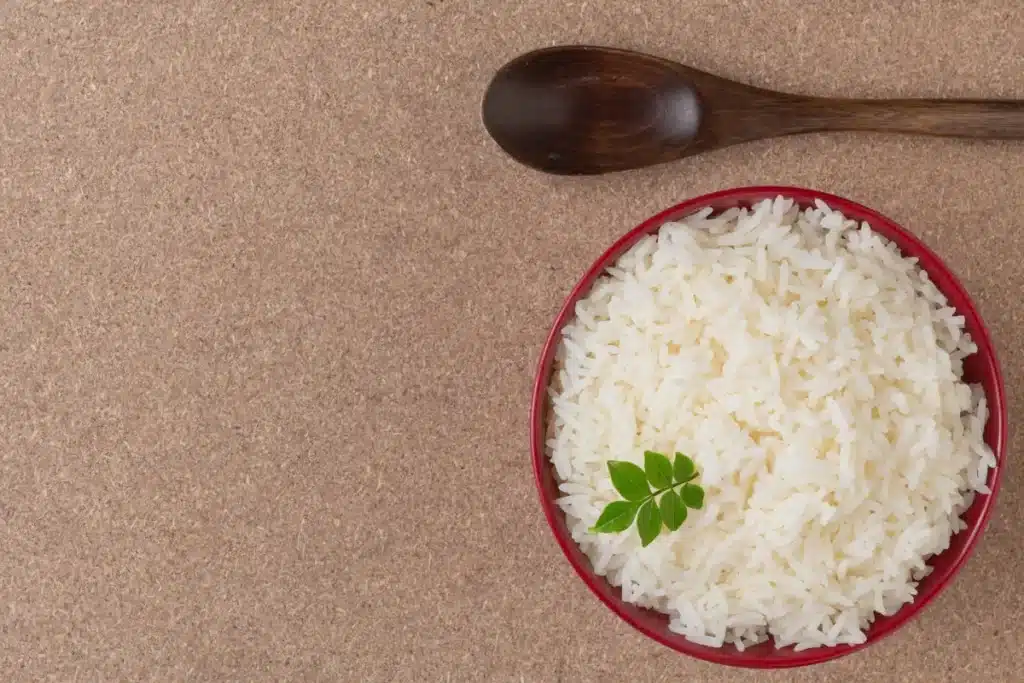 Meats
Taiwan's cuisine is exceptionally diverse, with pork, chicken, and duck being some of the most commonly consumed meats. Pork is a favorite among the Taiwanese people and is used to create a wide variety of dishes, including braised pork rice, stewed pork, and pork cho. Chicken, particularly in the form of fried chicken, is also highly popular and is often the top choice for many during afternoon tea or as a late-night snack. Duck meat holds a special place in traditional Taiwanese cuisine, featuring dishes like salt and pepper duck, roast duck, and duck blood.
Additionally, influenced by their religious beliefs, some Taiwanese individuals refrain from consuming beef. These individuals hold a profound reverence for cattle, viewing them as spiritual animals that should neither be slaughtered nor consumed. Consequently, beef consumption in Taiwan is relatively low, and in specific areas, such as those near temples, finding establishments that sell beef products can be a challenging task.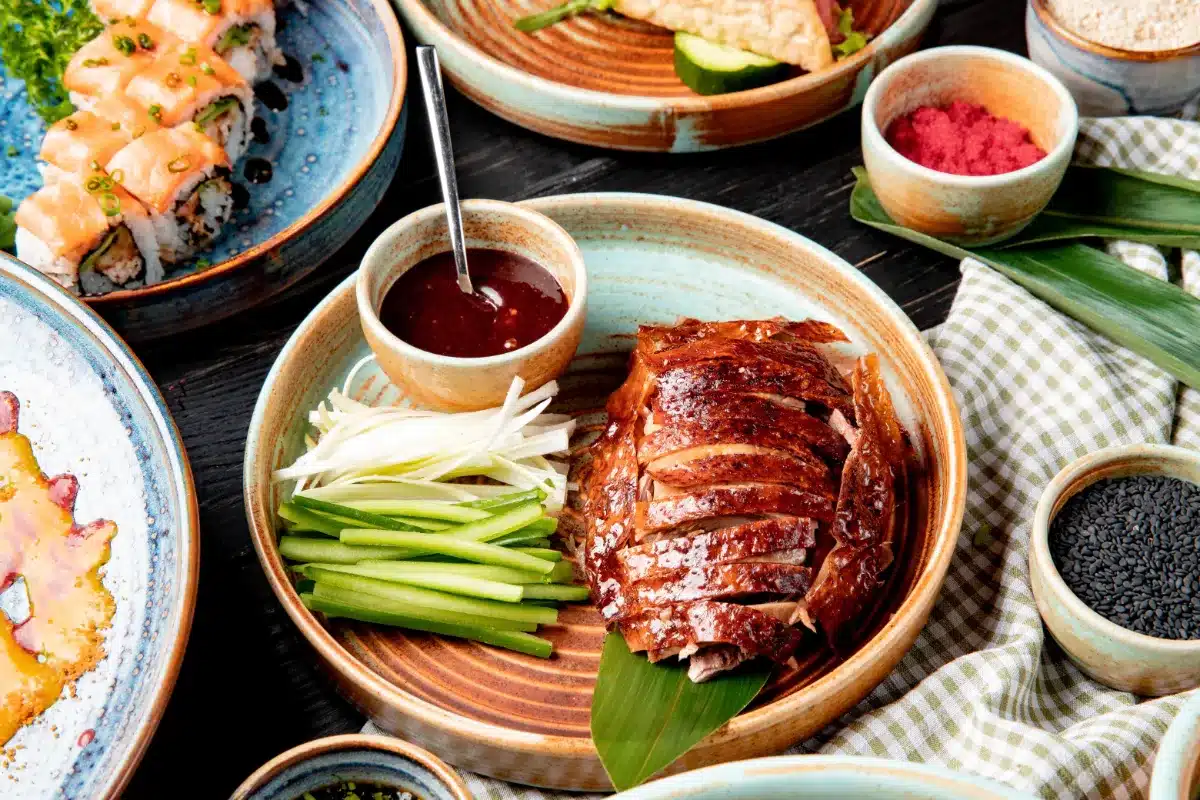 Vegetables
The most commonly consumed vegetables in Taiwan include cabbage, sweet potato leaves, water spinach, and chinese cabbage, among others. These vegetables are rich in vitamins, minerals, and fiber, making them beneficial for the body. Taiwanese people enjoy using these vegetables to make soups, stir-fries, cold salads, or even dumplings, all of which are delicious.
Cabbage is highly popular in Taiwan and is frequently used in stir-fries and hot pot dishes. Sweet potato leaves, with their sweet and fragrant taste, can be used to stir-fry with shredded meat or mix with tofu. Water spinach is a tender and smooth leafy vegetable often stir-fried with garlic or used in soups. Chinese cabbage, with its layered leaves, is suitable for dishes like stewed Chinese cabbage. These are the vegetables commonly consumed in Taiwan, and you should definitely give them a try!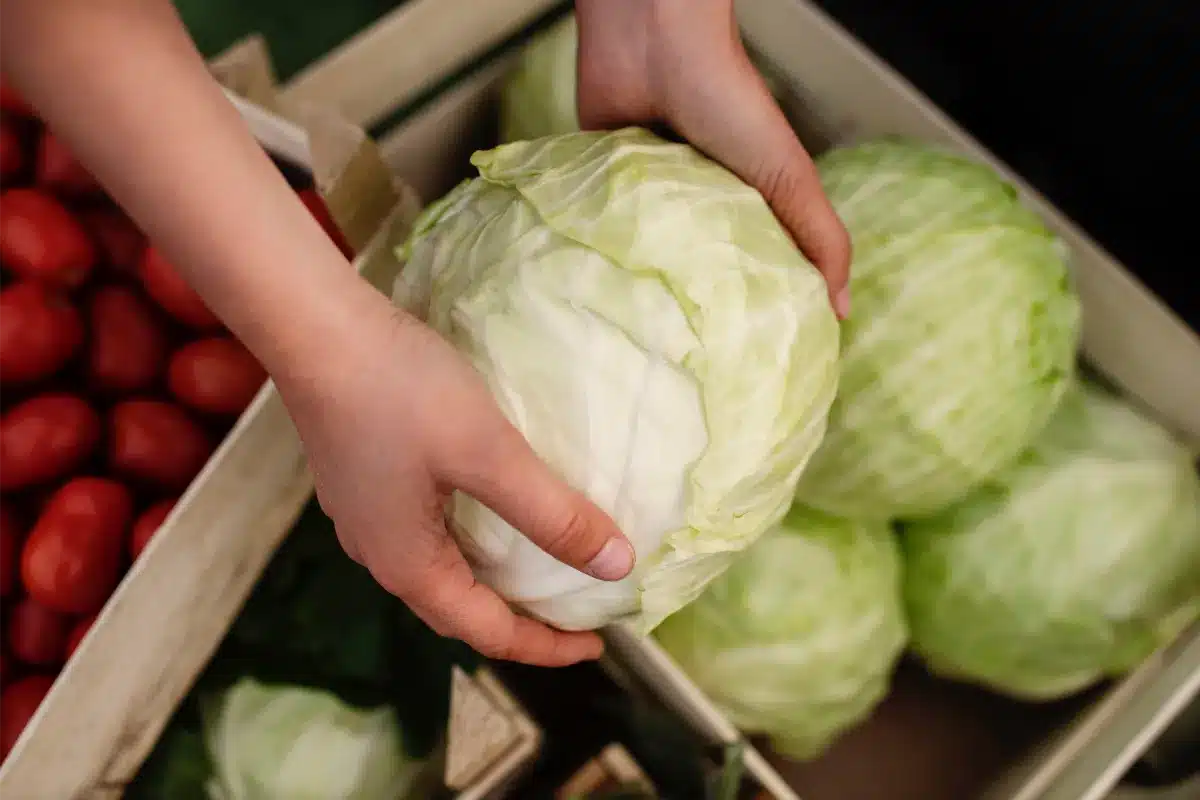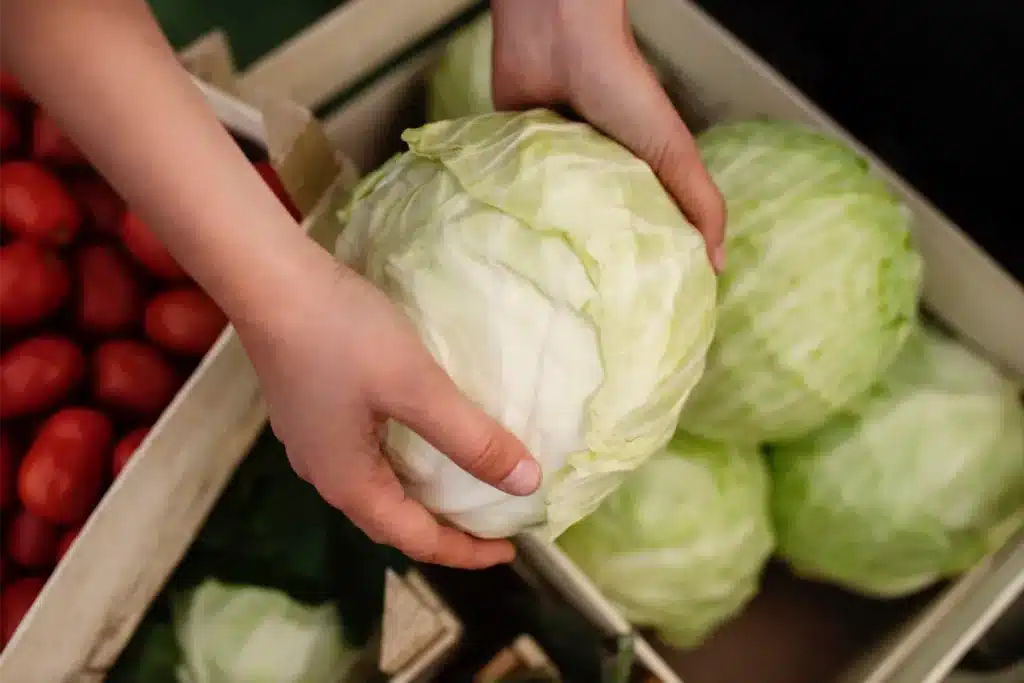 The Diversity of Taiwan's Food Culture
Aboriginal Food Culture in Taiwan
The indigenous food culture in Taiwan is diverse and rich, reflecting the traditions and environments of various tribes. Indigenous traditional cuisine emphasizes a strong connection to nature, where they cultivate and gather a variety of ingredients, including rice, millet, yam, wild boar, and wild plants. These ingredients form the foundation of their diet, showcasing a deep respect for the land. Indigenous people prepare food in a simple and natural way, such as grilling, stewing, and steaming. Traditional cooking methods emphasize preserving the authentic flavors of the ingredients.
Indigenous festive cuisine serves as an important means of expressing gratitude, blessings, offerings, and celebrations. During festivals, indigenous communities prepare special foods like rice wine, sticky rice dumplings, and glutinous rice cakes, which are shared with family and tribe members to strengthen bonds and unity.
You can also refer to our 【The Top 6 Taiwan Indigenous Ceremonies】, which provides in-depth information and instructions.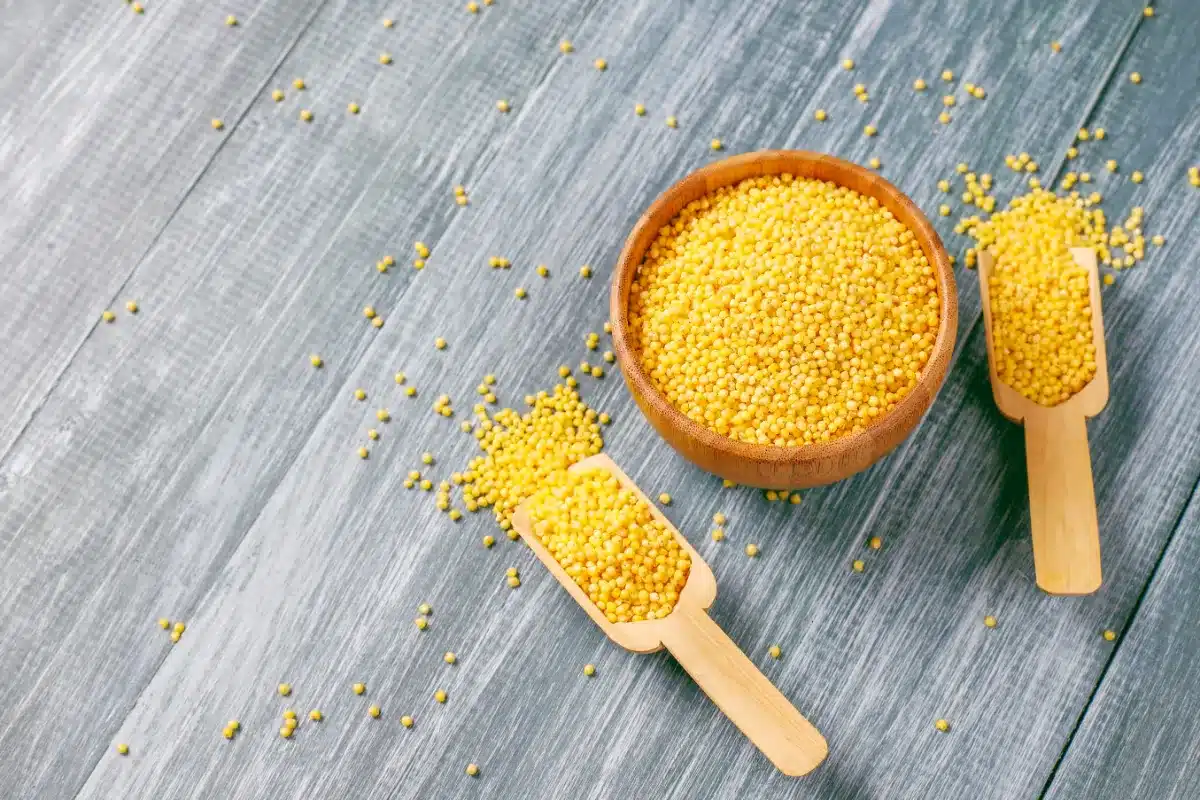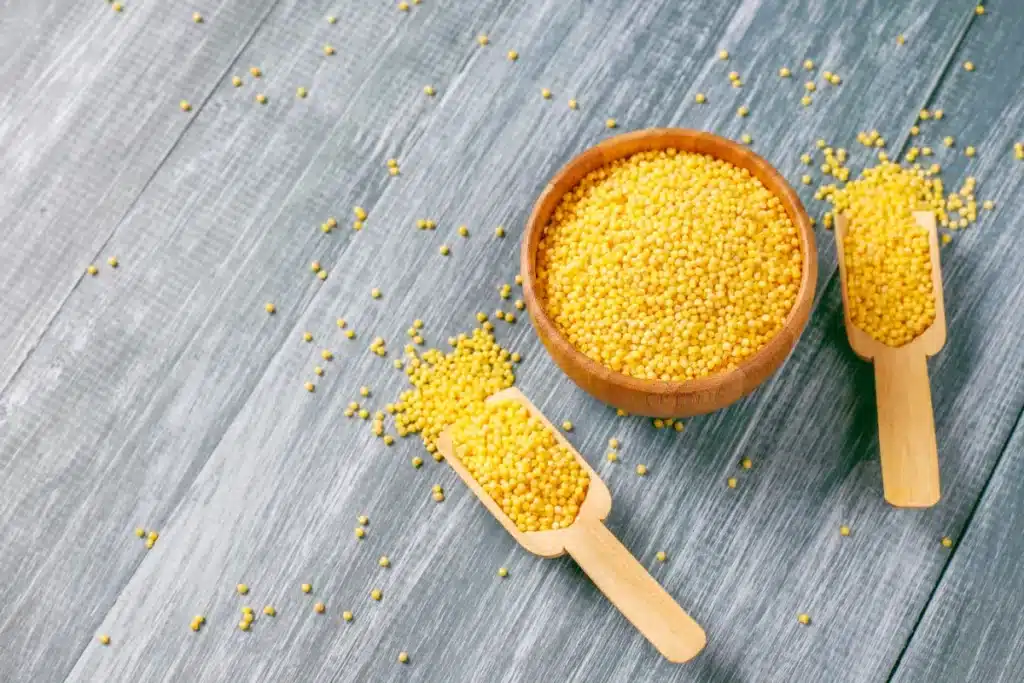 Japanese Food Culture in Taiwan
Japan's influence on Taiwan's food culture is profound. Starting from the period of Japanese rule, Japan introduced many ingredients, dishes, and beverages to Taiwan, such as ramen, sushi, curry rice, and green tea. These foods are not only beloved by the people of Taiwan but have also integrated Taiwanese characteristics, resulting in a unique flavor.
For example, matcha is popular in Taiwan and is frequently served in Taiwanese teahouses and dessert shops. Taiwan's tea cultivation and tea ceremonies have been inspired by Japanese tea culture, leading to the development of its own tea traditions, including oolong tea and high mountain tea. Taiwan's ramen shops offer a variety of broths and noodles to cater to different tastes. Japanese culinary culture has not only enriched Taiwan's culinary landscape but has also deepened the Taiwanese people's understanding and appreciation of Japan.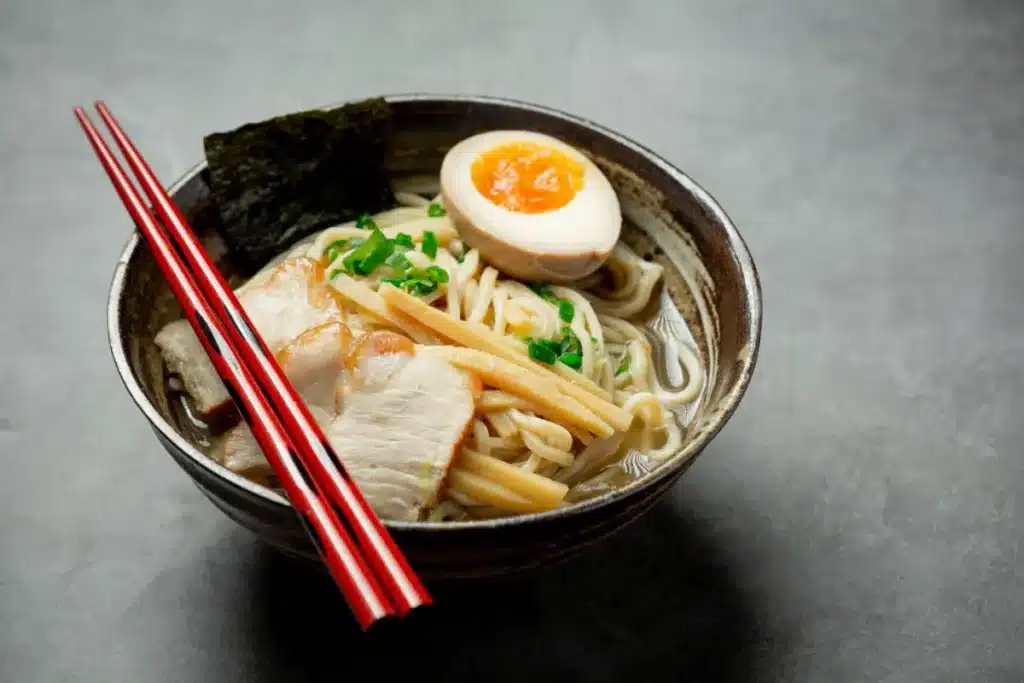 Exotic Food Cultures in Taiwan
The exotic food culture in Taiwan is a result of influences brought by immigrants, travelers, and traders from various countries, as well as innovations and adaptations by the Taiwanese people themselves. Taiwan's diverse international food culture encompasses Japanese, Korean, Thai, Indian, Vietnamese, French, Italian, American, and more, offering a wide array of options to satisfy every palate.
For instance, Korean barbecue is exceptionally popular in Taiwan, with numerous restaurants offering a variety of meats, served with kimchi and various dipping sauces, providing a unique barbecue experience. Thai cuisine is also widely embraced in Taiwan, featuring dishes like green curry, Thai basil minced pork, and moon shrimp cakes, known for their spicy and sweet-sour flavors. Many restaurants offer a diverse range of Italian dishes, including seafood pasta and wood-fired pizza.
You can also refer to our 【The top 7 halal restaurants in Taiwan you must try!】, which provides in-depth information and instructions.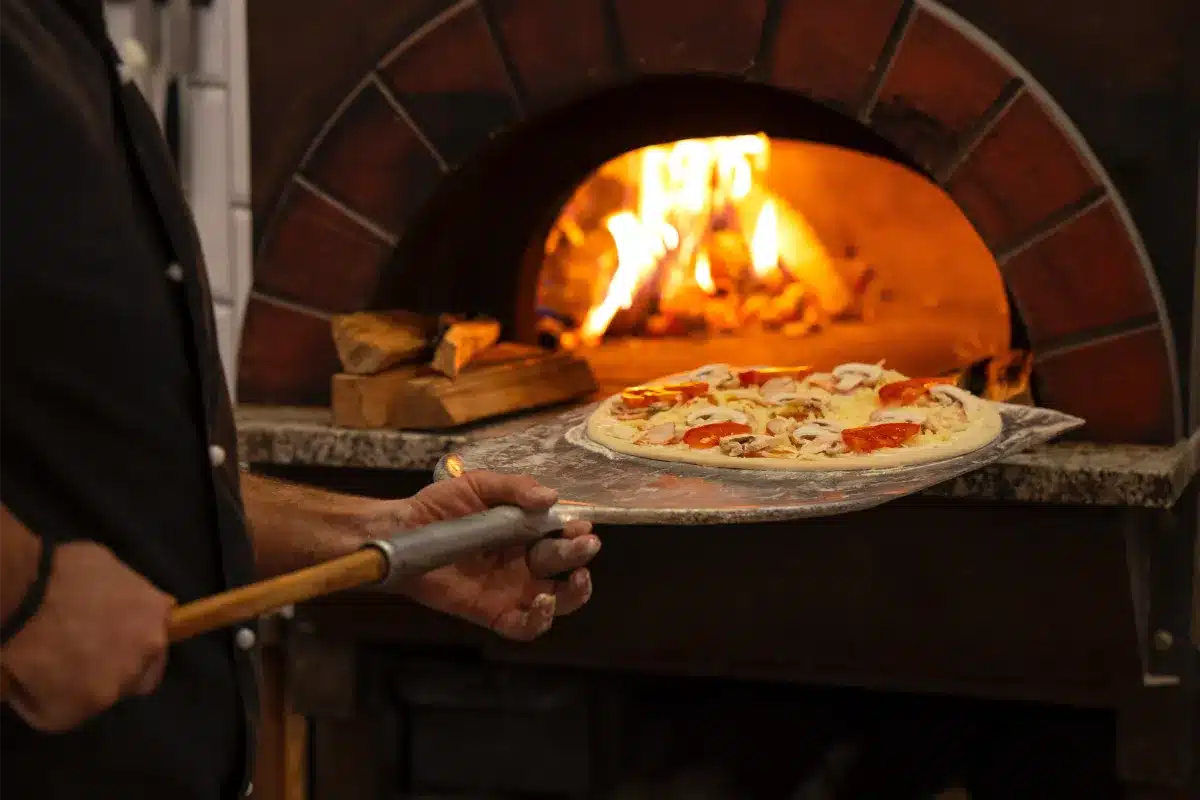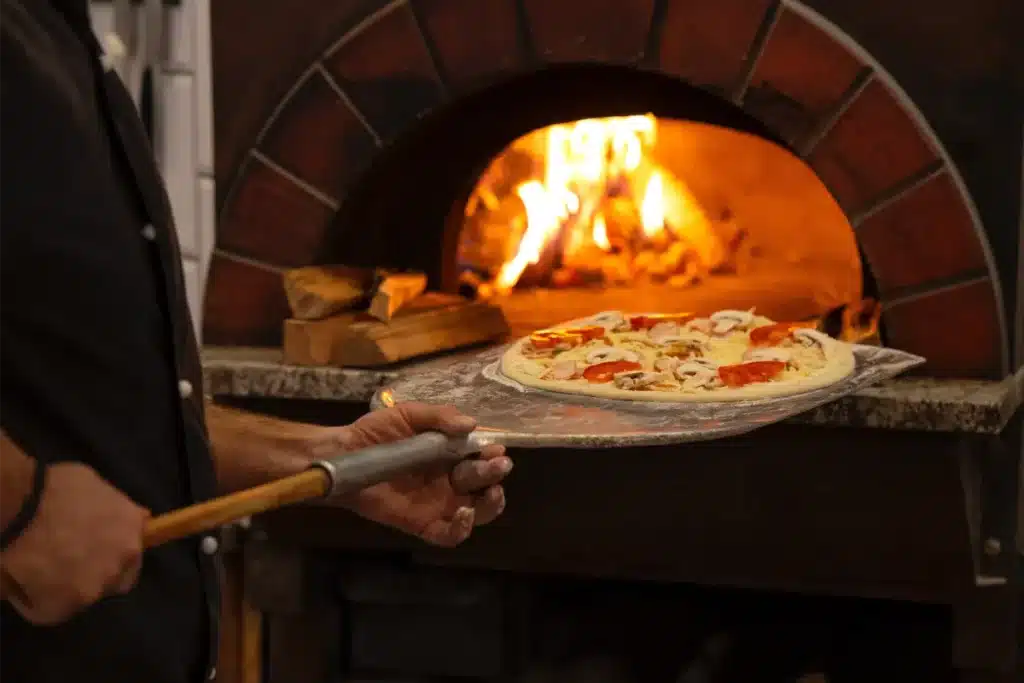 Vegetarian food in Taiwan
Taiwan's vegetarian culture has a deep historical foundation, initially influenced by Buddhism, which encouraged many to choose a vegetarian diet. Buddhist teachings promote non-harming of sentient beings, making vegetarianism a way of life for many Buddhists. However, as times have evolved, vegetarianism in Taiwan has become more than just a religious symbol; it is also a delicious and healthy dietary choice.
Modern Taiwanese vegetarian restaurants offer a wide range of colorful vegetarian options, including vegetarian hotpot, vegetarian sushi, vegetarian burgers, and various plant-based creative dishes. Taiwan's vegetarian cuisine is also innovative, using ingredients like tofu, tofu skin, and vegetables to replicate the textures and flavors of various meats, making it a delightful and satisfying choice.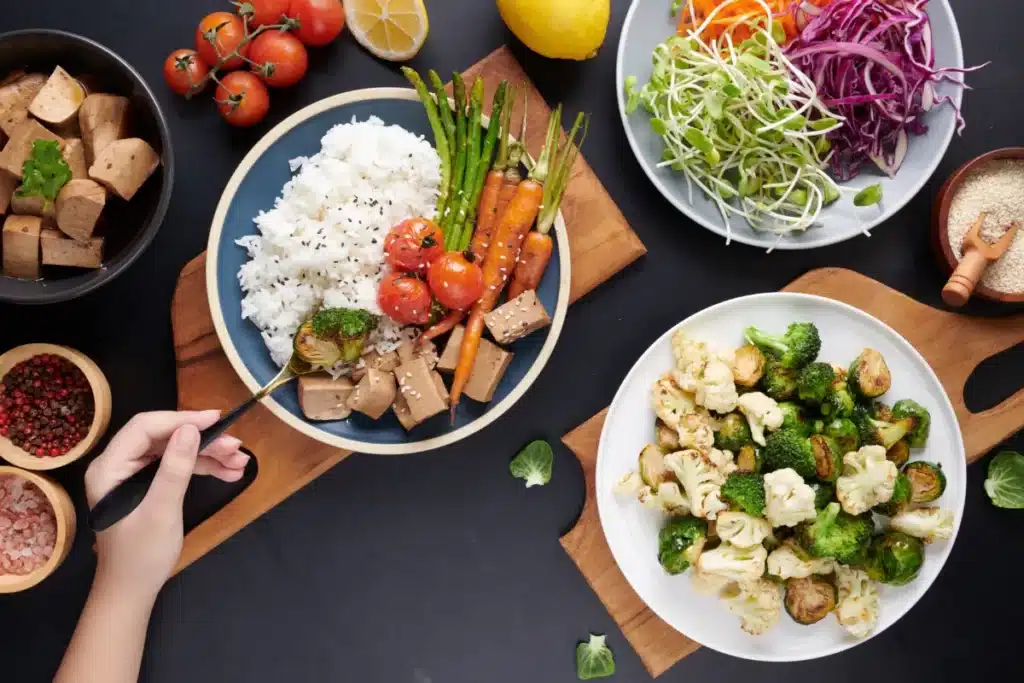 Taiwan Food Culture-Night Market
Taiwan's night market culture is a unique experience that allows you to feel the warmth and diversity of the Taiwanese people. Night markets offer a wide variety of foods, from snacks to full meals, from traditional to innovative, there's something for everyone. You can savor delicacies like stinky tofu, Taiwanese sausage wrapped in sticky rice, boba milk tea, Taiwanese fried chicken, oyster pancake , and more, each of them making your mouth water.
But night markets aren't just about food; they also feature fun games and activities like balloon shooting, goldfish scooping, ring toss, and karaoke, providing an enjoyable time for you to share with friends or family. Taiwan's night market culture is a place that showcases the unique character and atmosphere of Taiwan. If you ever have the chance to visit Taiwan, be sure to explore the night markets, and you'll discover a world unlike any other.
You can also refer to our 【10 Best Night Markets in Taipei】and【The Top 9 Kaohsiung Night Markets you must visit】, which provides in-depth information and instructions.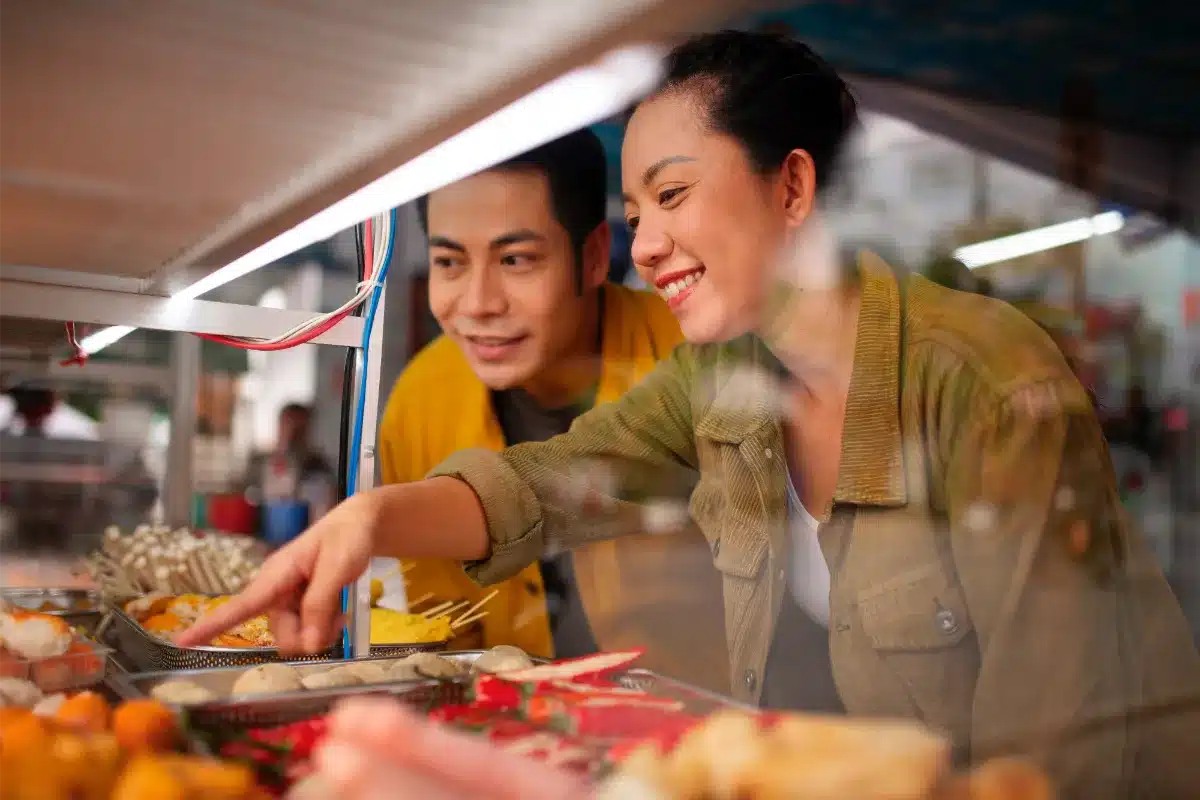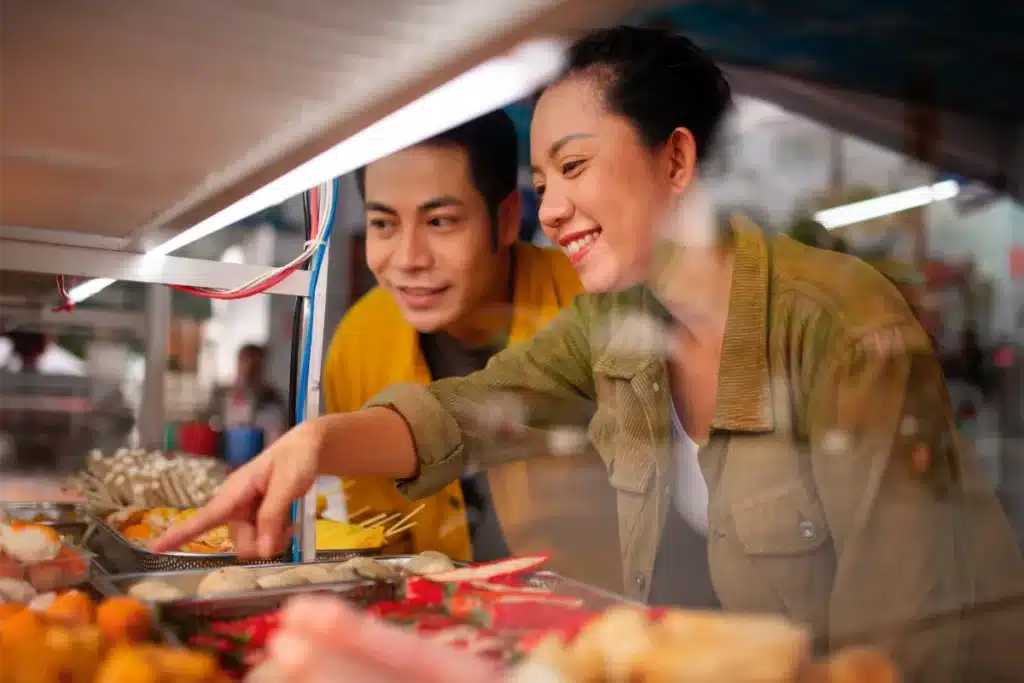 Breakfast in Taiwan
These are some classic foods in Taiwanese breakfast culture, each with its unique flavors and characteristics. Taiwanese breakfast typically offers a variety of choices to cater to different tastes.
Soy Milk and Fried Bread Sticks: This is a classic Taiwanese breakfast combination. Soy milk is often served with crispy fried bread sticks, providing a contrast of textures and flavors. You can choose sweet or savory fried bread sticks based on your preference.
Chinese Omelet: Chinese omelet is a popular Taiwanese breakfast, usually wrapped with eggs, vegetables, ham, or other fillings in a thin pancake. It's a convenient handheld food and widely enjoyed.
Rice Ball: Rice ball is made by wrapping sticky rice around various fillings. Common fillings include dried radish, fried bread sticks, and pickled vegetables. It's a nutritious choice.
Steamed Buns: These are fermented buns available in both white and black varieties. White mantou is made with white flour, while black mantou is made with black sesame or black rice. They can be eaten on their own or stuffed with other ingredients.
Congee: Congee is a rice or grain-based porridge that can be combined with various toppings such as meat slices, vegetables, century egg, and is often served with side dishes or condiments.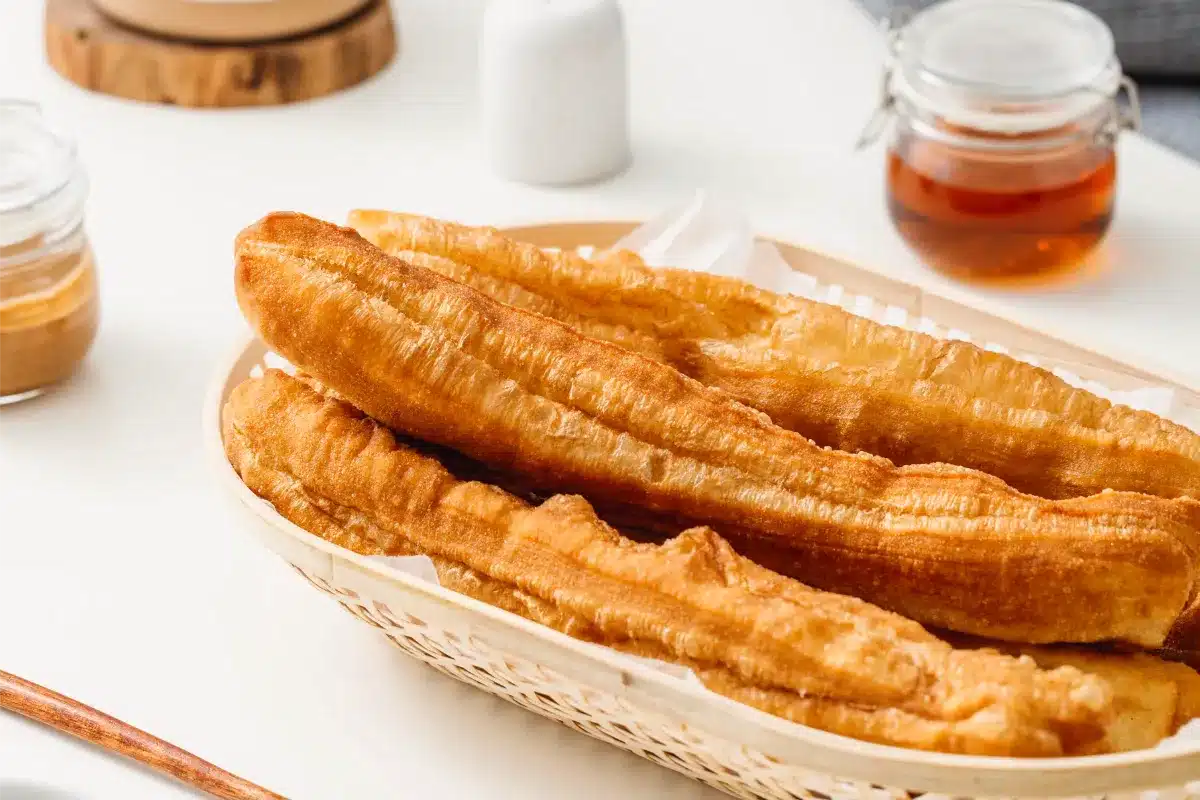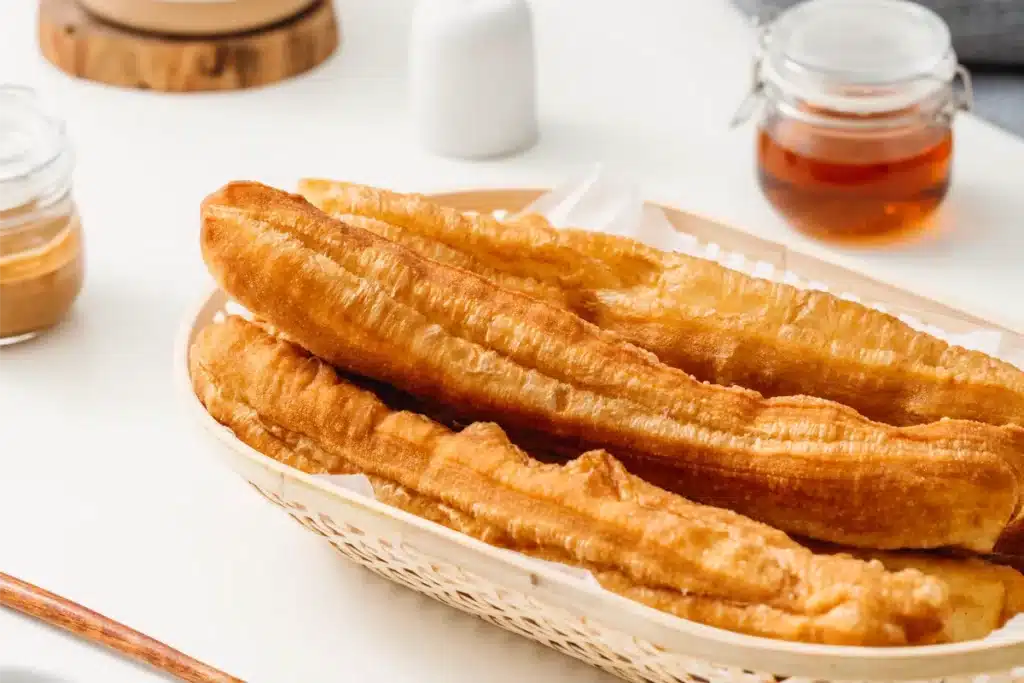 Taiwan's Classic Cuisine
Boba Milk Tea
Boba Milk Tea is a beverage invented in Taiwan. It is composed of black tea, milk, and tapioca balls. Boba Milk Tea offers a rich combination of flavors, featuring the creamy essence of milk tea along with the chewy tapioca balls. This drink is not only immensely popular in Taiwan but has also gained worldwide acclaim. There are various flavors of Boba Milk Tea, and sweetness and ice levels can be adjusted according to personal preferences. Boba Milk Tea is a versatile drink suitable for any occasion and mood, bringing joy to those who savor it.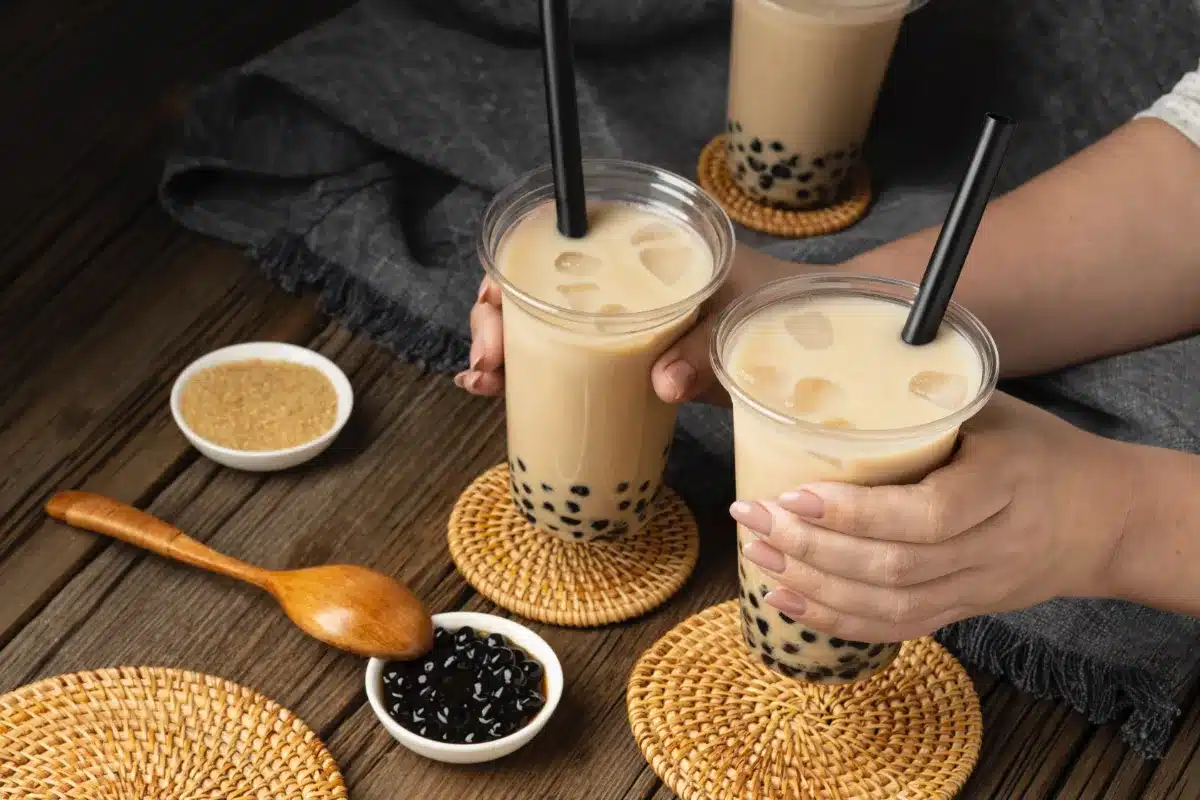 Xiao Long Bao
The most distinctive feature of Xiao Long Bao is their appearance. They are primarily made by wrapping a thin dough around a filling of meat and a savory broth, then steaming it. The hallmark of Xiao Long Bao is their thin skin and generous filling, allowing you to savor the delicious soup and tender meat with a single bite. When eating Xiao Long Bao, you should carefully lift them, savoring the thin skin and rich broth flavor but taking care not to burn yourself. Typically, ginger or vinegar is added to the Xiao Long Bao to enhance the taste.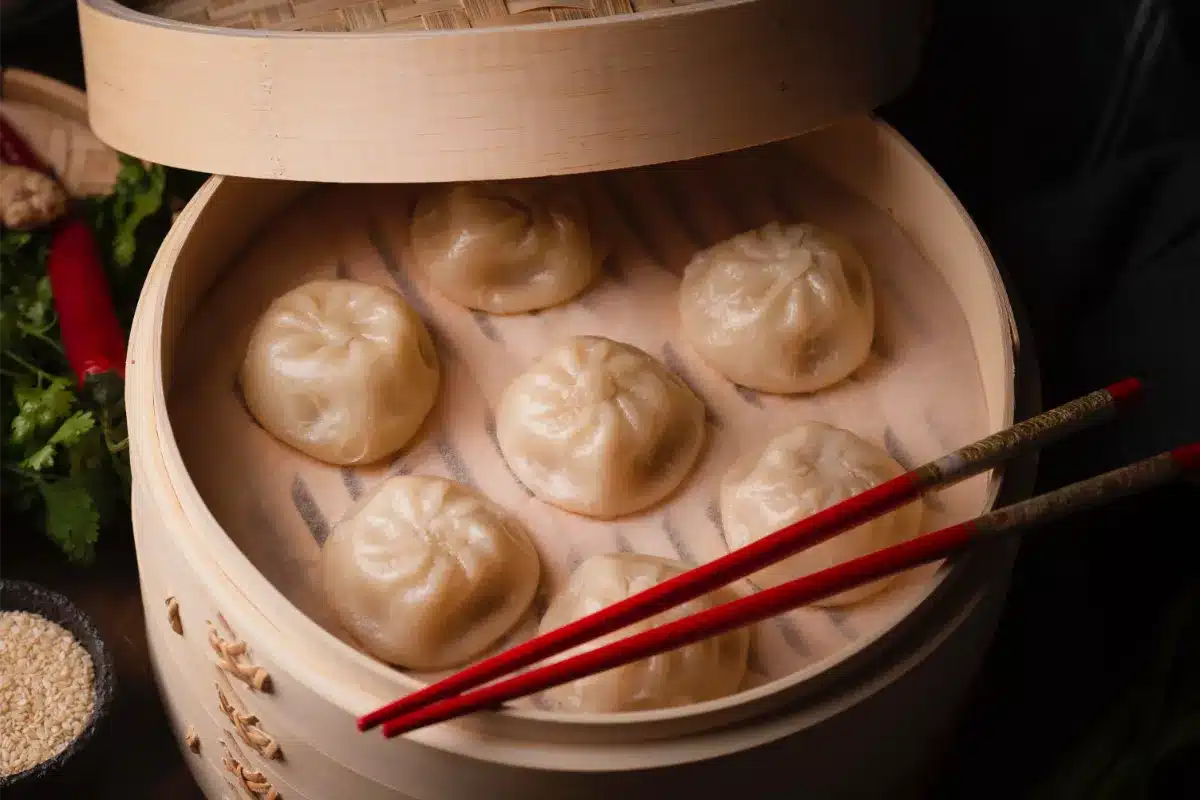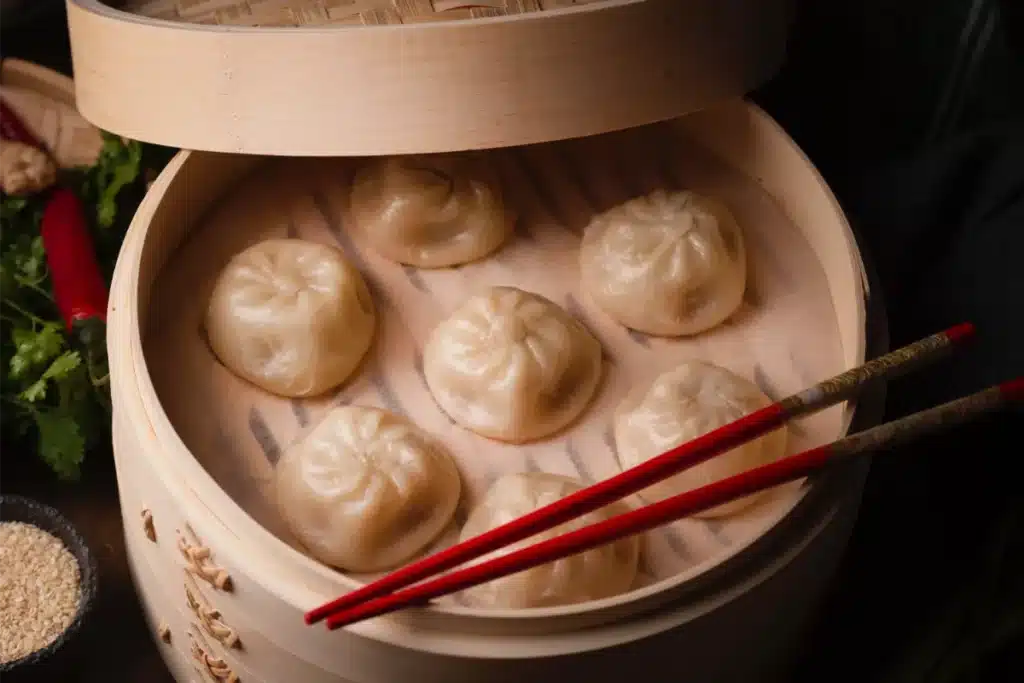 Beef Noodle
Beef noodle is a traditional Taiwanese delicacy made with noodles, beef, and broth. There are many different flavors of beef noodles, such as braised, clear broth, and spicy, each with its own unique characteristics and flavors. The broth for beef noodles is prepared by simmering beef bones, spices, and water, resulting in a rich and aromatic broth that is not too heavy. Beef noodles are a delicious dish suitable for any season or occasion, leaving you wanting another bowl after you've had one.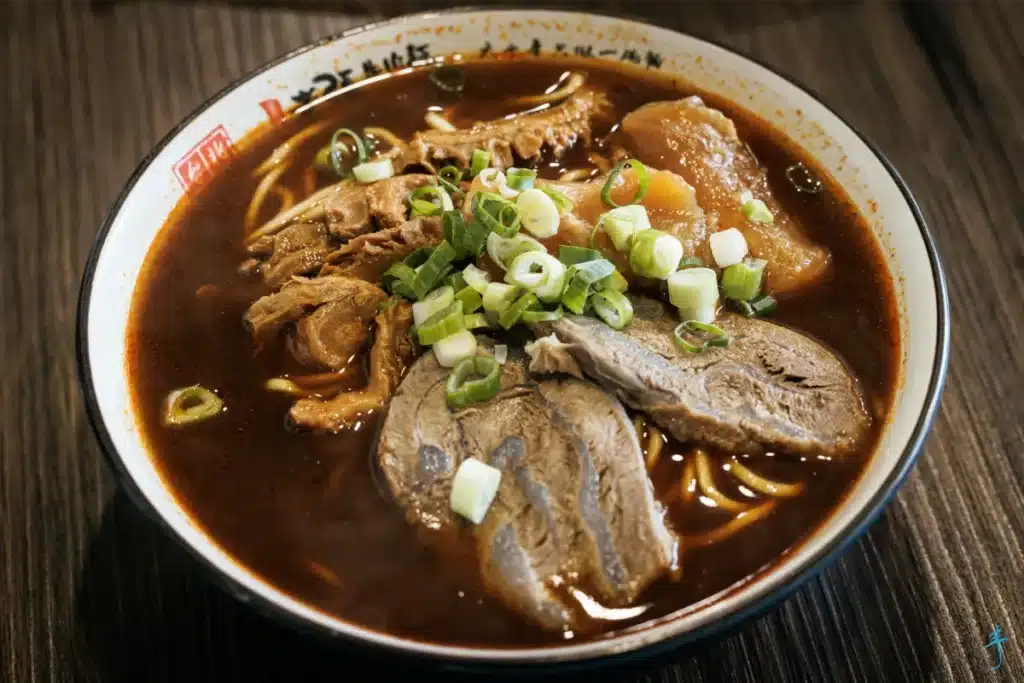 Braised Pork Rice
Braised pork rice is a highly popular traditional Taiwanese cuisine made by simmering strips or minced pork and serving it with white rice. The hallmark of this dish lies in the flavor of the braising sauce, typically seasoned with soy sauce, sugar, spices, and herbs, imparting a rich texture and deep taste to the meat. Usually, braised pork rice is garnished with some chopped green onion, cilantro, or pickled mustard green on top to add extra flavor. It's not only a staple in the daily diet of Taiwanese people but also a favorite among many foreign tourists.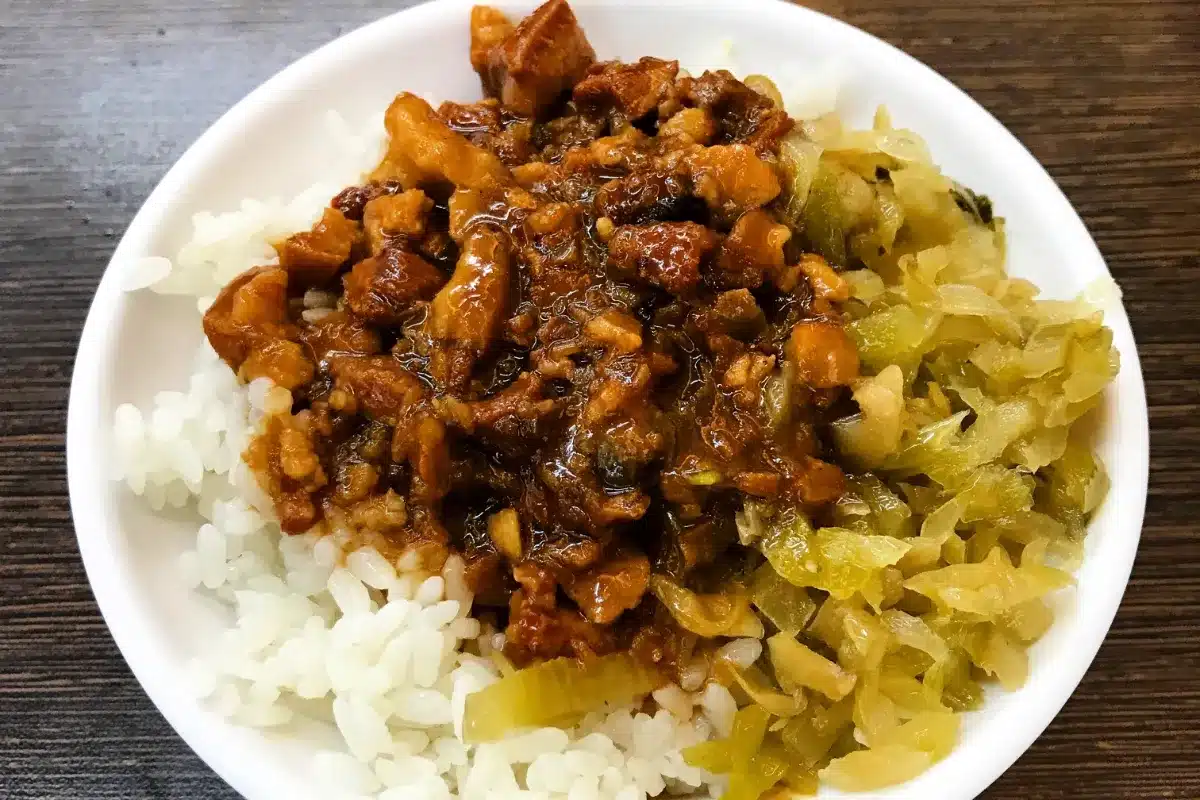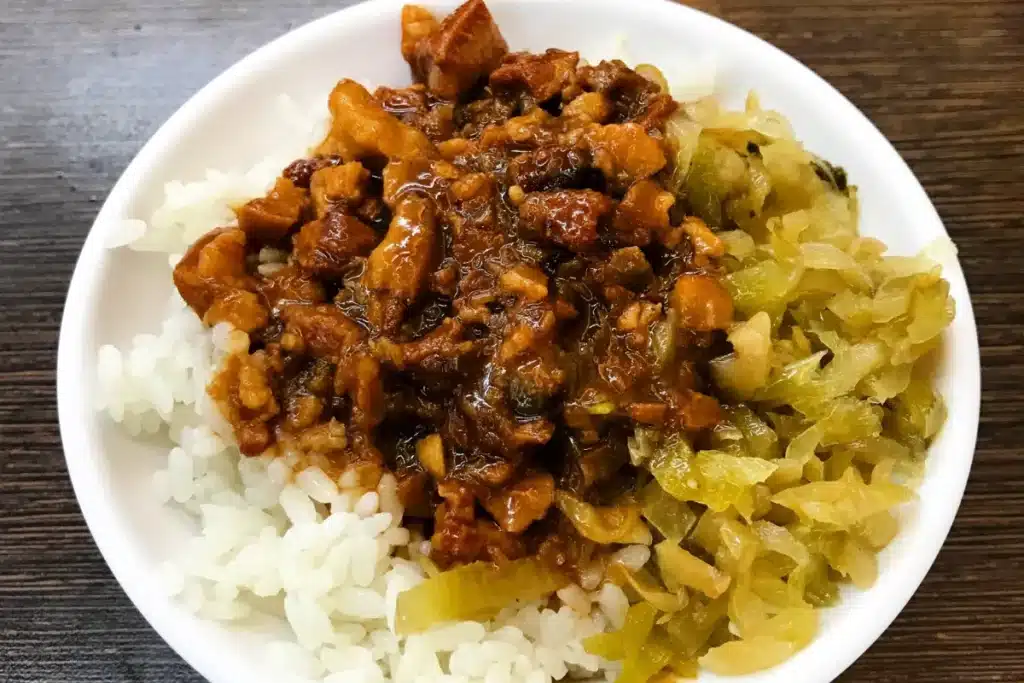 Stinky Tofu
Stinky tofu is a traditional Taiwanese snack made from fermented tofu. The taste of stinky tofu is quite unique; some people find it fragrant, while others find it very pungent. Stinky tofu can be prepared using various methods such as deep-frying, pan-frying, braising, or boiling. It is typically served with condiments like chili sauce, vinegar, garlic, and more to enhance its flavor. Stinky tofu has many nutritional benefits, as it is rich in protein, calcium, iron, and other minerals, and it is often enjoyed for its savory taste.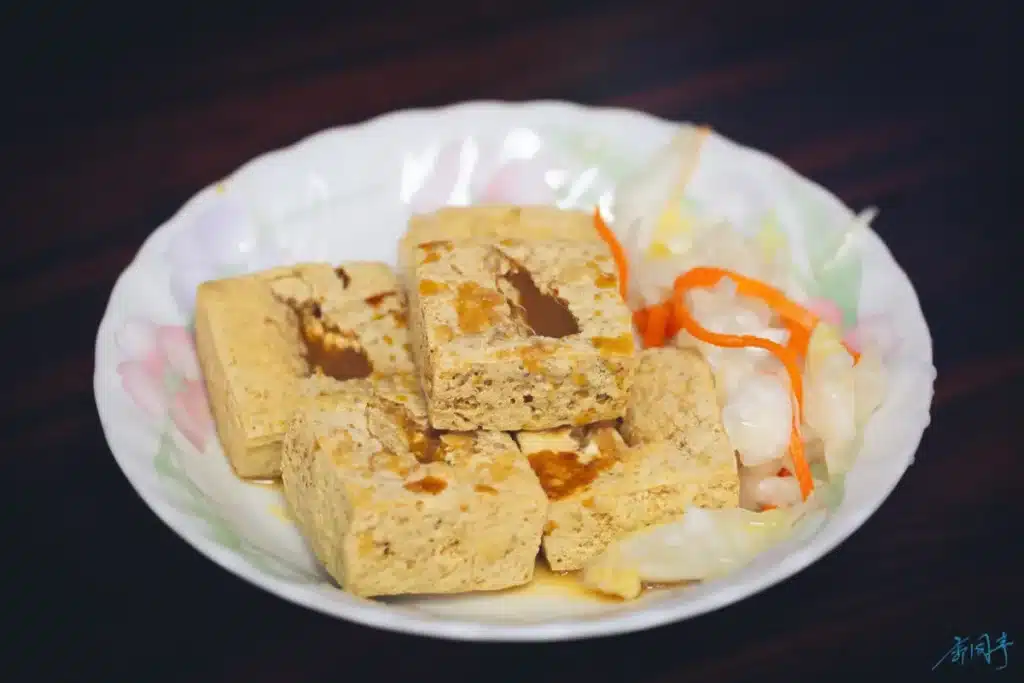 Bento-The Most Commonly Eaten Cuisine in Taiwan
The bento culture in Taiwan is incredibly rich and diverse, reflecting the country's history and geography. Bento is a convenient food that can be eaten anywhere, typically consisting of rice, meat, vegetables, and other side dishes. There are many types of bento, such as railway bento, roasted meat bento, Japanese bento, and more, each with its own unique characteristics and flavors. Taiwan's bento culture also showcases the creativity and passion of the Taiwanese people, who use a variety of ingredients and shapes to create delicious and adorable bentos, making every meal full of surprises and enjoyment.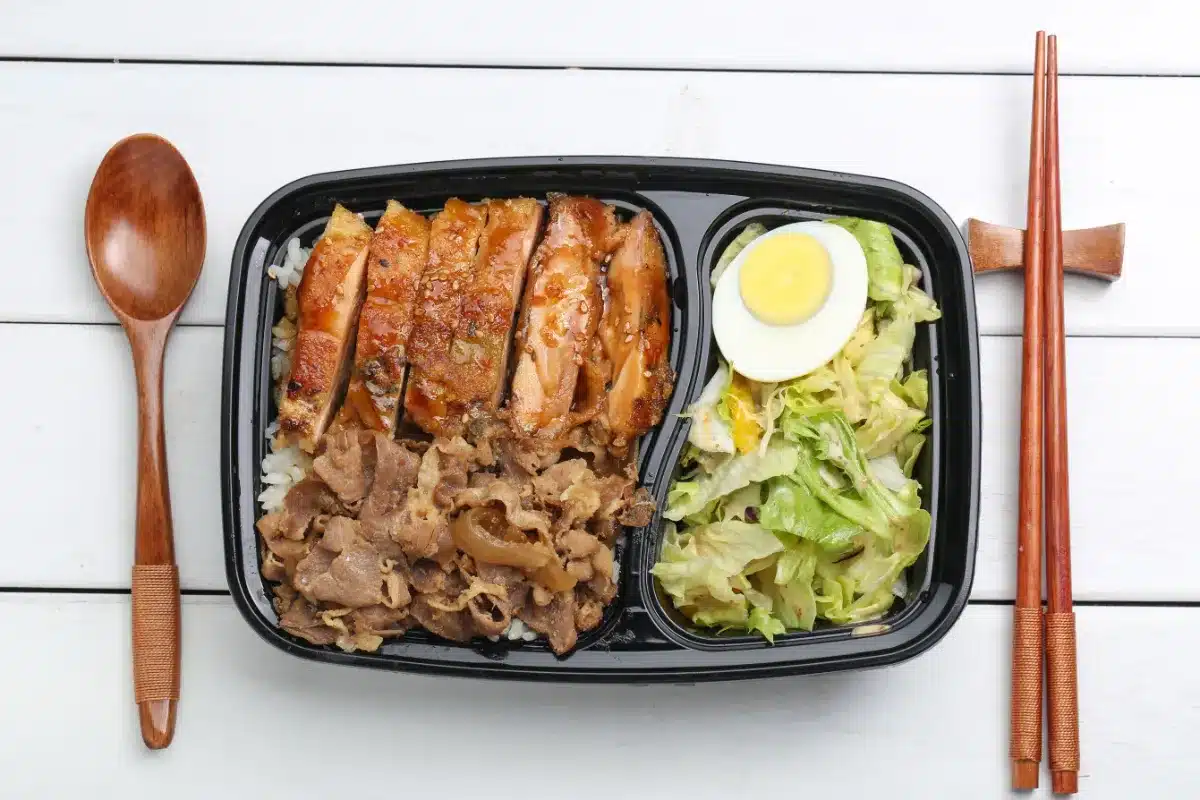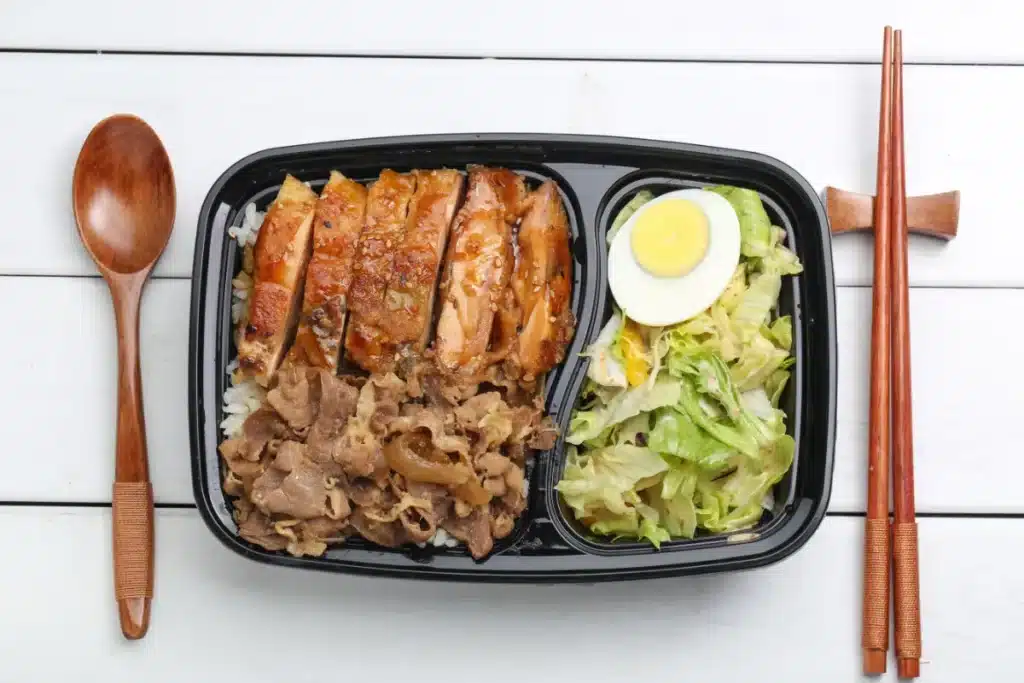 Tea & Coffee Culture in Taiwan
Taiwan's tea and coffee culture is incredibly rich and diverse, with a long history and innovative developments. Taiwan boasts a wide variety of tea types, ranging from high mountain oolong to oriental beauty, each with its own unique flavors and stories. The art of tea in Taiwan is also highly refined, whether it's the traditional Gongfu tea or modern bubble tea, all of them showcase the charm and versatility of tea.
Taiwan's coffee culture is equally impressive, with its roots dating back to the Japanese colonial period, now evolving into a way of life. Coffee shops can be found all over Taiwan, with some even serving as venues for art and culture. Taiwanese baristas are skilled at brewing a wide range of coffee styles and textures, catering to different preferences and tastes. Taiwan's tea and coffee culture is a source of pride for its people and a highlight of the country, worth savoring and appreciating.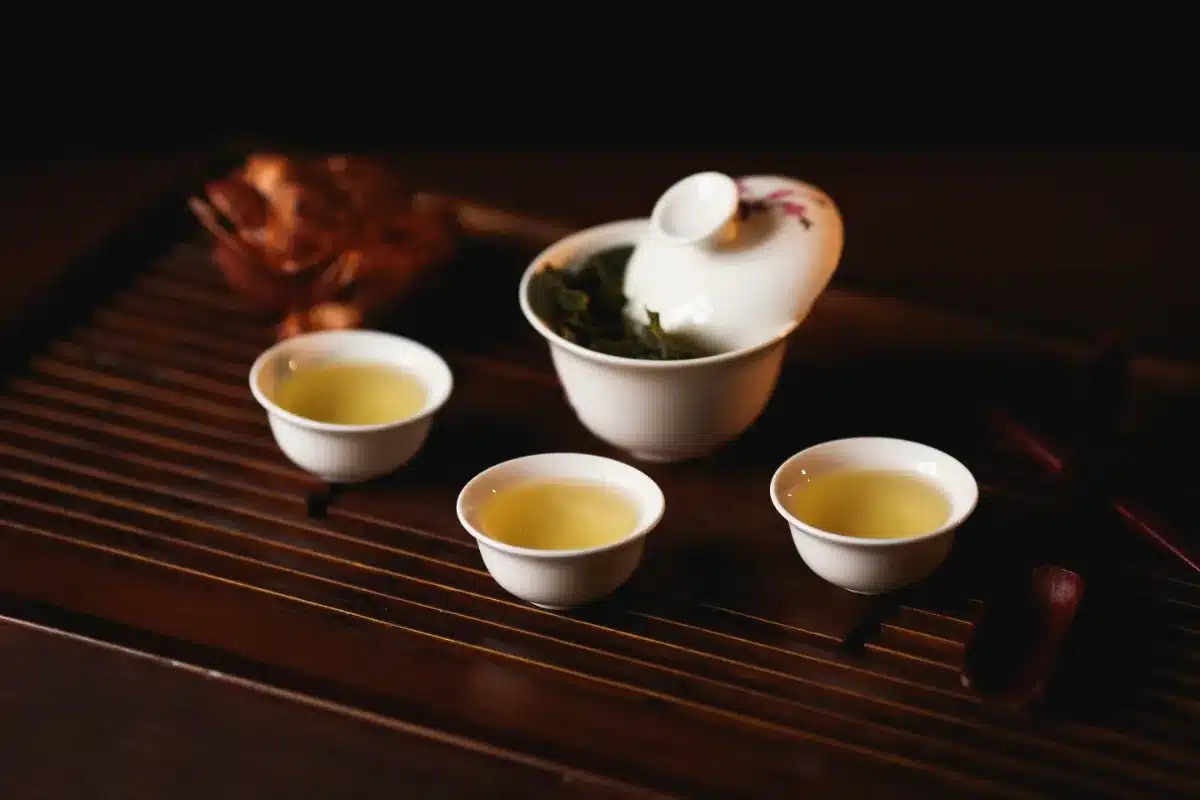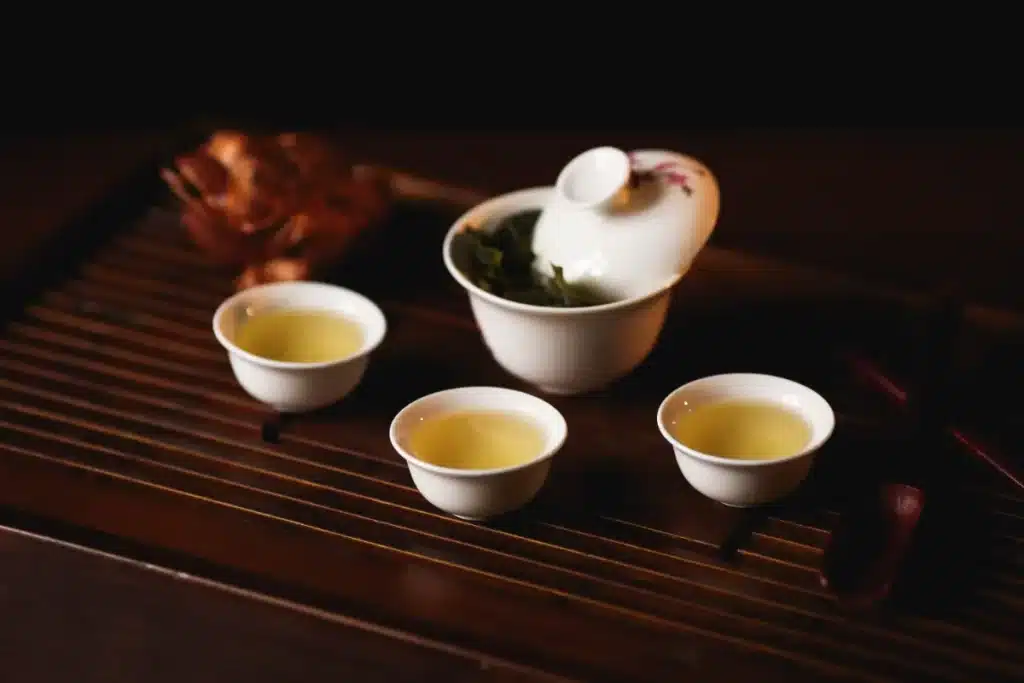 ---
I hope this guide has provided you with a deep understanding of Taiwan's food culture and sparked your interest in exploring new foods during your travels in Taiwan. Let's explore together, savor the foods you should try in Taiwan, and integrate this culinary journey into your unforgettable memories of Taiwan.