Last Updated on 10-10-2023
Taiwanese breakfast is undoubtedly a favorite among many, and Taipei offers a plethora of options to indulge in delicious traditional breakfast fare like egg crepes, rice rolls, and clay oven rolls. In recent years, Taipei's breakfast scene has evolved, with some local eateries putting a modern twist on traditional ingredients through Taiwanese breakfast sandwiches.Then this guide is perfect for foodies traveling to the city. Keep reading to discover where you can enjoy a delightful Taiwanese breakfast experience just like a local!Certainly, you can explore the 10 Kaohsiung breakfast recommendations. It's always great to discover delicious breakfast options in different Taiwanese cities. Enjoy your culinary adventures!
Taipei Breakfast top 1|Yong He Soy Milk King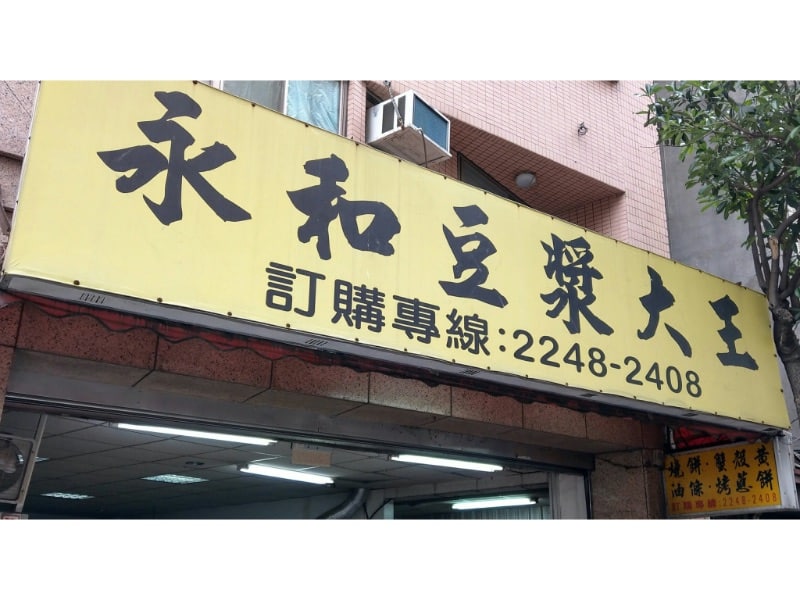 The best breakfast in Taipei can be found at Yong He Soy Milk King, so if you've never tried Taiwanese food before, you must go there.They have a large number of outlets throughout Taipei, including the well-known ones in Ximending, and they serve a great range of Taiwanese breakfast fare.Breakfast items vary from location to location of Yong He Soy Milk. However, they all typically offer different versions of soy milk, clay oven buns, rice rolls, egg pancakes, and dumplings.
Address: No. 102, Section 2, Fuxing S Rd, Da'an District, Taipei City
Operating Hours:5am-2pm, 4pm-1am Tuesday to Sunday (closed Mondays)
Taipei Breakfast top 2|Fu Hang Soy Milk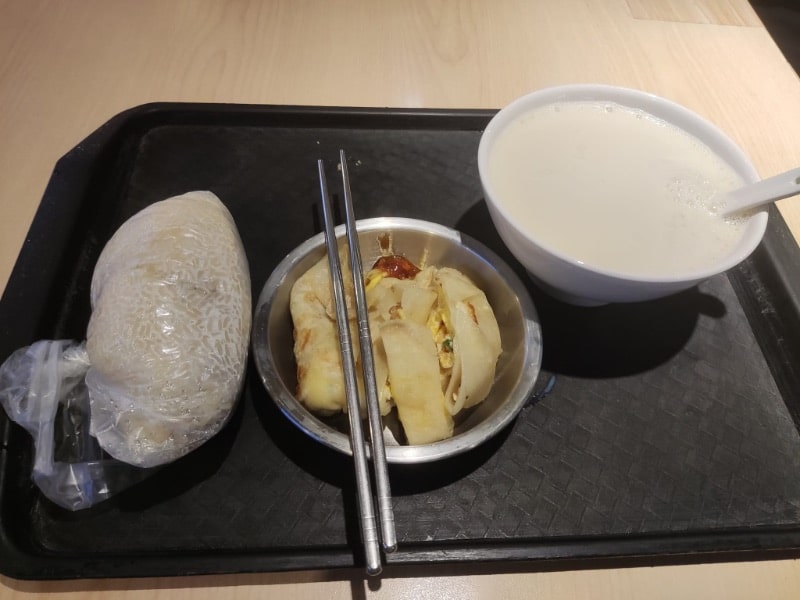 When it comes to the most famous soy milk shop in Taipei, the first place that comes to mind is Fu Hang Soy Milk, located in HuaShan Market! It has been recommended by the Michelin Guide for two consecutive years, attracting not only tourists but also locals. A must-try item is the thick scallion pancake with egg, and you can also choose to add youtiao (deep-fried dough sticks). The thick scallion pancake is made with an old dough fermented for over 15 hours and baked in a traditional oven until it's crispy on the outside with a hint of charcoal aroma. While youtiao and egg pancakes are traditional ingredients, they are incredibly delicious here! Just a reminder, if you plan to visit, be prepared to wait in line for 30 minutes to an hour!
Address:2F, No. 108, Section 1, Zhongxiao East Road, Zhongzheng District, Taipei City.
Operating Hours:5:30am-12:30pm (closed Mondays)
Taipei Breakfast top 3|Jin Jin Soy Milk
A crunchy fried egg pancake at Jin Jin Soy Milk costs about NT 35 dollars! A texture halfway between a standard egg pancake and a scallion pancake is offered by the freshly prepared pancake dough, which is rolled out and fried on the spot. The pancake's exterior is a little oily but wonderfully crispy and delectably excellent. It has a considerable amount of chives within, and a sauce that tastes similar to oyster omelet sauce is served on the side. You may put your diet worries to rest as you enjoy the delicious crunch of each bite of this complete plate of egg pancakes! Don't worry if you're concerned about the chive's heat level; Jin Jin Soy Milk's chive egg pancake isn't particularly hot. You can sample it, or if you'd like, they also have radish cakes and scallion pancakes available.
Address:5, Section 4, Yanping North Road, Datong District, Taipei City, 103
Operating Hours:4:30am-11:00am
Taipei Breakfast top 4|Gan Mei Alley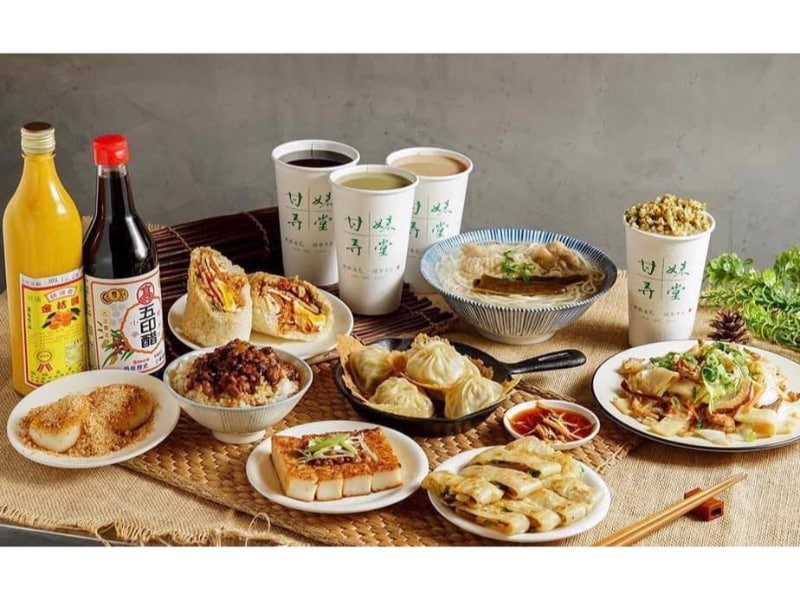 Gan Mei Alley is a cozy eatery located in Ximending, offering a wide variety of delectable Hakka-style dishes for breakfast, lunch, and dinner. From 8 am to 11 am, they feature a diverse breakfast menu that includes options like egg pancakes, rice rolls, and dumplings, all reminiscent of classic Taiwanese breakfast fare.
One of their standout offerings is the signature iron plate chive soup dumplings, egg pancake, and cold tea combo, which I had the pleasure of trying. It was absolutely delicious! While the prices may be slightly higher compared to other places, the restaurant's pleasant ambiance makes it worth it.
Address: No. 130,Kunming St, Wanhua District, Taipei City.
Operating Hours:8am-9pm Friday to Monday; 8am-2:30pm Wednesday and Thursday (closed Tuesdays)
Taipei Breakfast top 5|Red Orange Brunch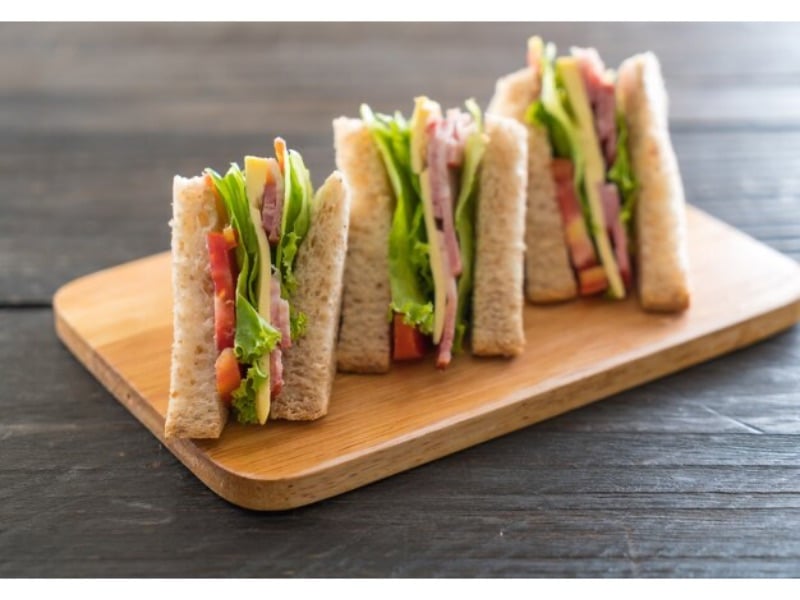 Red Orange Brunch, with nearly 20 branches in the Greater Taipei area, is renowned for its diverse range of "layered sandwiches." The outer layers of these sandwiches are wonderfully crispy and fragrant, reminiscent of croissants, and they come filled with either double cheese and beef or golden pork cutlets, all of which are incredibly delicious! For those looking for a lighter option in the morning, the "Healthy Mashed Potato Sandwich" is a great choice.
Additionally, the "Crispy Pancake" inside the shop receives high praise. It's crispier and more chewy than the common scallion pancakes found on the streets, and it offers a selection of up to 15 different flavors, ensuring you won't get tired of it even if you eat it every day! If you have a hearty appetite, you can also try their special combo meals, such as the "Mashed Potato Danish Meal" or the "Iron Plate Oolong Noodles Meal," both of which are favorites among many.
Address: Each branch has its own unique offerings; for detailed information, please refer to the official website.
Operating Hours:For specific details about each branch, please visit the official website.
Taipei Breakfast top 6|Wei Ding Egg Pancakes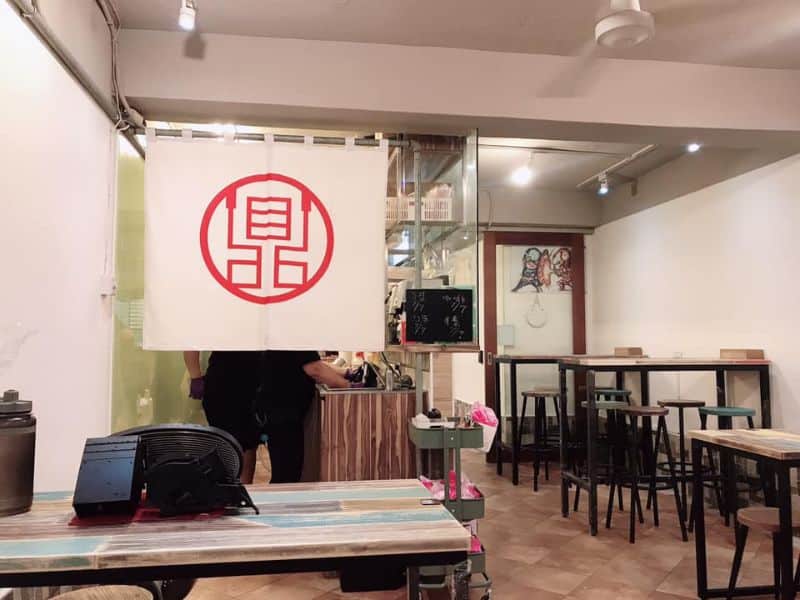 Despite its name, "Wei Ding Egg Pancakes," the real standout here is their famous "Stir-fried Rice Ball." This dish lives up to its reputation with a filling that includes pork floss, youtiao (deep-fried dough sticks), half-cooked egg, pickled vegetables, and more, all wrapped in a warm rice ball topped with cheese and egg. To make it even more irresistible, they generously sprinkle it with cheese, creating a mouthwatering cheese pull effect. If you have a lighter appetite, you can opt for the "Pork Cutlet Egg Pancake." The pancake is thin and crispy, while the pork cutlet is thick, juicy, and accompanied by plenty of greens. Highly recommended!
Address:No.3, Lane 21, Longjiang Road, Zhongshan District, Taipei City
Operating Hours:5:45am-1pm (closed Sundays)
Taipei Breakfast top 7|Sihai Soy Milk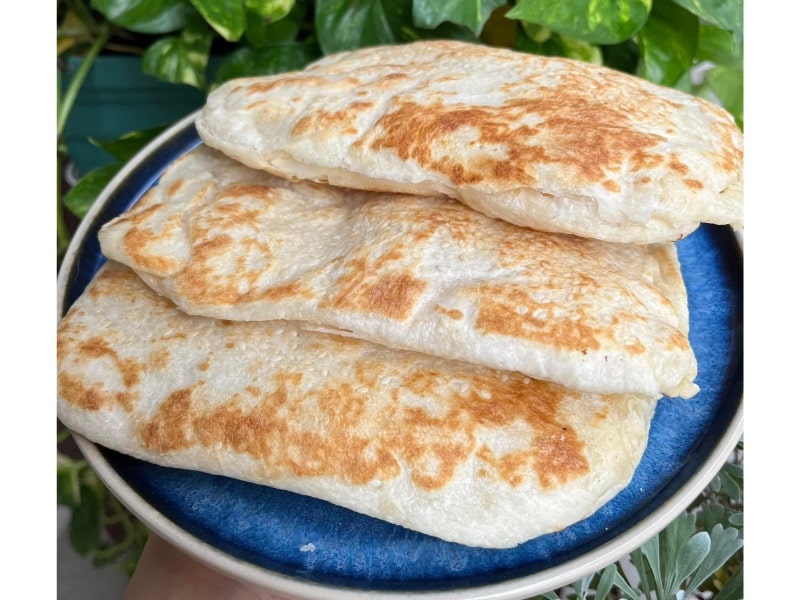 Sihai Soy Milk is conveniently located close to the train station and exudes a genuine local vibe because it is adjacent to Taipei Main Station.Sihai Soy Milk provides a variety of classic Taiwanese morning foods such as rice rolls, egg pancakes, clay oven rolls, dumplings, and soy milk at relatively reasonable pricing, just like many other neighborhood breakfast establishments in Taipei.
Address:No. 29, Chang'an W Rd, Datong District, Taipei City
Operating Hours:6am-9pm Monday to Saturday; 6am-1pm Sunday
Taipei Breakfast top 8|Hoochuu breakfast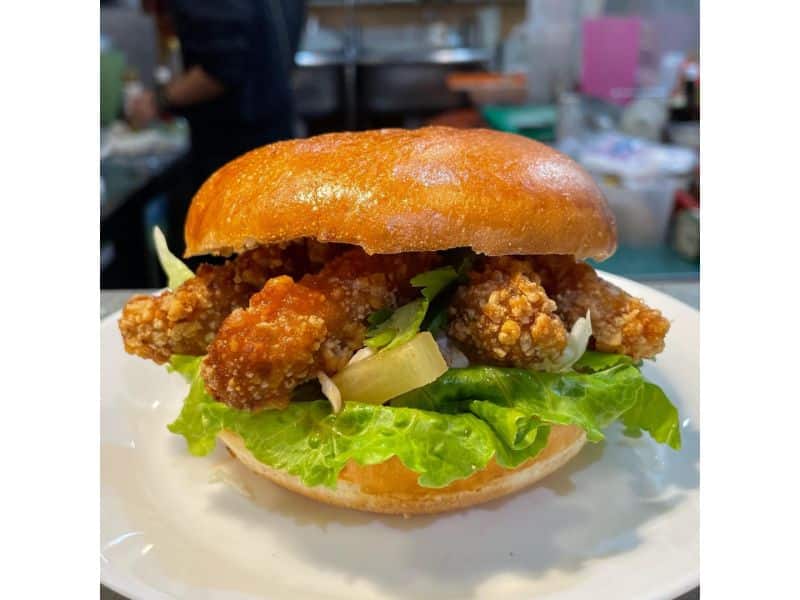 Hoochuu Breakfast, which gained immense popularity from its first location in Banqiao, features a vibrant and charming manga-inspired decor. The cafe also sells homemade cat-themed merchandise, a clear sign that the owner is a cat enthusiast! The menu at Hoochuu Breakfast primarily focuses on sandwiches, burgers, thick toasted bread, and salads. Their signature dishes are the "One-Punch Pork Chop Sandwich" and the "Banqiao Fried Meat Patty Burger." Both of these items feature house-marinated and handcrafted meat patties, offering a satisfying and chewy texture. Even the order number cards are cute animal figurines, adding a touch of fun to your breakfast experience! My personal favorite is the "Fried Glutinous Rice Balls" included in the upgraded meal set. With its crispy exterior and QQ-textured glutinous rice balls, it adds a sense of happiness to any gloomy morning!
Address: Each branch has its own unique offerings; for detailed information, please refer to the official website.
Operating Hours:For specific details about each branch, please visit the official website.
Taipei Breakfast top 9|Zhen Fang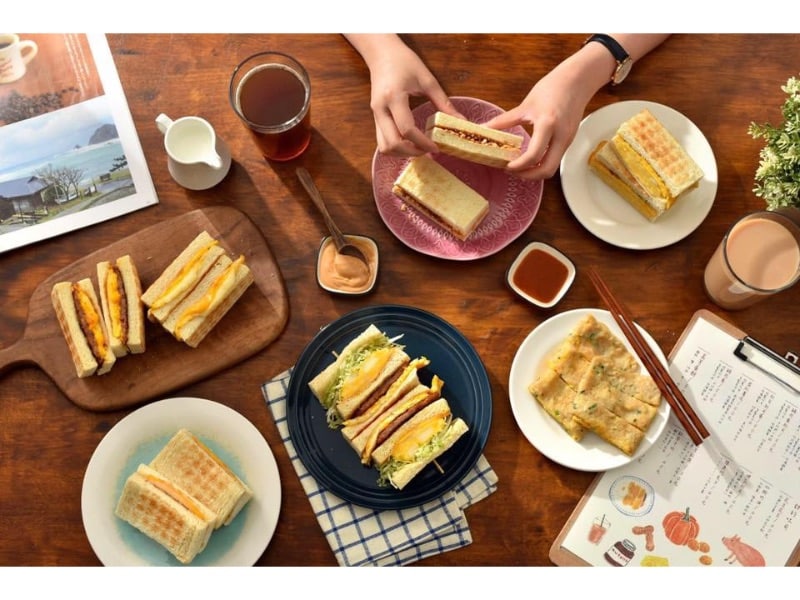 Source:【Zhen Fang Facebook Page】
In Taipei, Zheng Fang has several locations and specializes mostly in breakfast sandwiches. Unquestionably, their best product is the "Zhen Fang Sandwich." Between three layers of white bread, this sandwich is stacked high with high-quality ingredients like eggs, ham, lettuce, egg salad, pumpkin, and peanut sauce. It's perhaps the biggest sandwich on their menu, therefore people with big appetites should go for it. Zheng Fang is a great place for a filling breakfast because they serve a selection of tasty egg rolls (or egg crepes) in addition to their sandwiches.
Address:No.19, Section 1, Chang'an East Road, Zhongshan District, Taipei City
Operating Hours:6:30am-1:30pm
Taipei Breakfast top 10|Food Life breakfast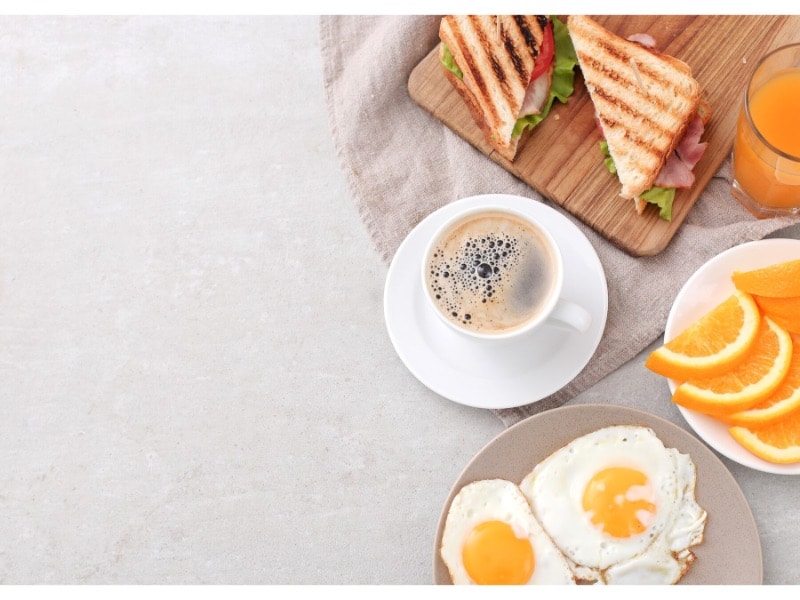 Food Life Breakfast is a popular breakfast spot that gained fame from New Taipei City's Zhonghe district to Taipei City, particularly located in a quiet alley near the Nanjing Sanmin MRT Station in Songshan District. They specialize in creative breakfast options, offering both Chinese and Western-inspired dishes. Among their Chinese breakfast offerings, the most creative and delicious options are the stir-fried radish cake with rice sausage and the condensed milk cheese deep-fried mantou (steamed bun).
On the Western side, they have equally innovative dishes, including their signature classic stewed pork toast, old grandma's lemon toast, and Korean-style crispy radish with tender chicken and eggs on toast. They also offer tasty items like cola pancakes, chicken nuggets, plum powder popcorn chicken, and more. It's a highly recommended breakfast spot in Taipei.
Address:No. 83-3, Section 1, Heping E Rd, Da'an District, Taipei City
Operating Hours:7:30am-3pm Friday to Monday; 7am-2pm Tuesday to Thursday
Recommended Accommodations near Taipei breakfast
Forte Green garden apartment
Discover tranquility in the heart of Taipei at Forte Green Garden Apartment. This charming accommodation offers a serene escape from the city's hustle and bustle. With lush greenery and a peaceful garden setting, it provides a calming retreat for travelers. Whether you're exploring Taipei's vibrant food scene or its cultural treasures, Forte Green Garden Apartments' comfortable rooms and convenient location make it an excellent choice for both leisure and business travelers.Besides that,nearby breakfast options have Yong He Soy Milk King.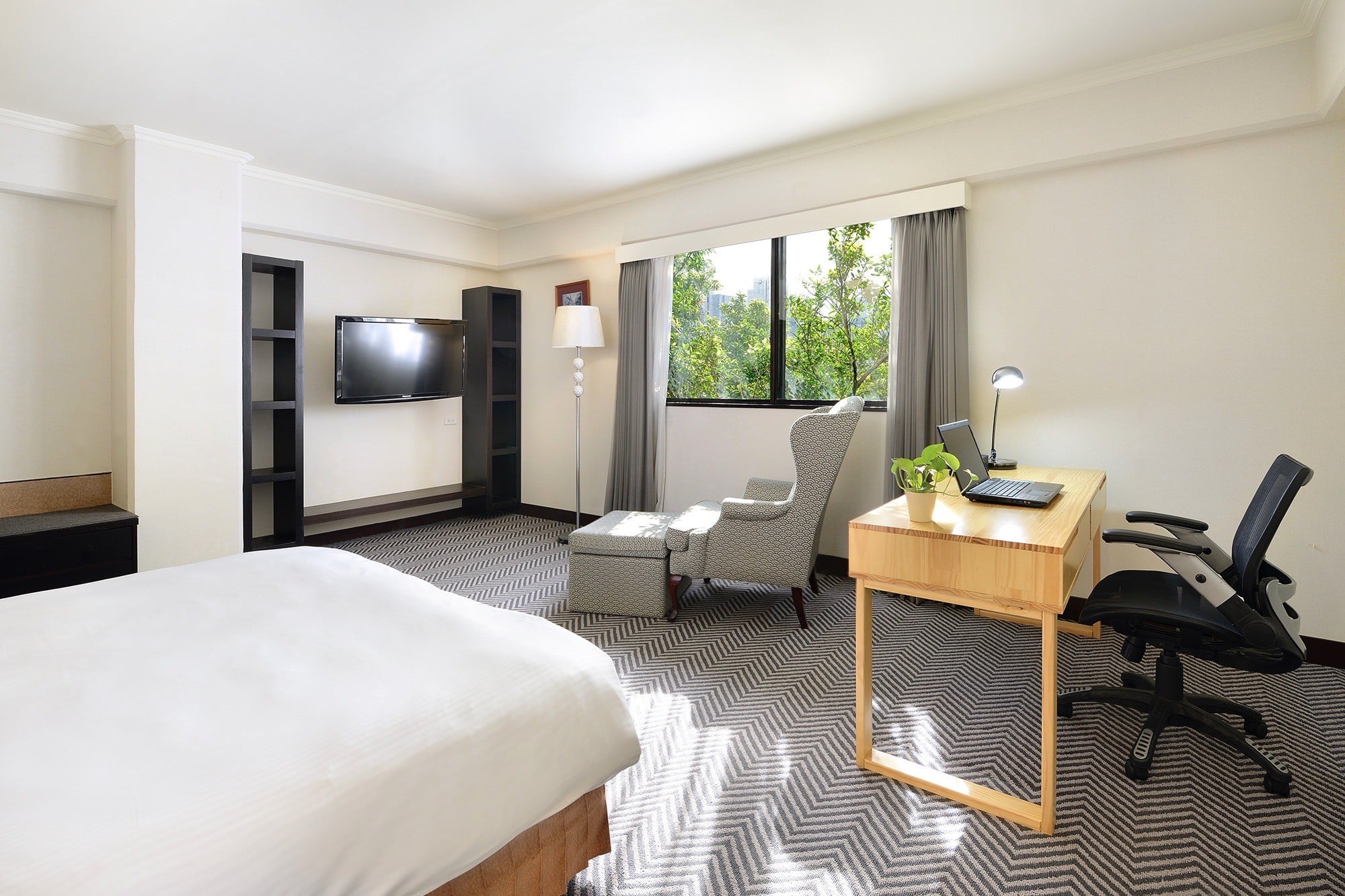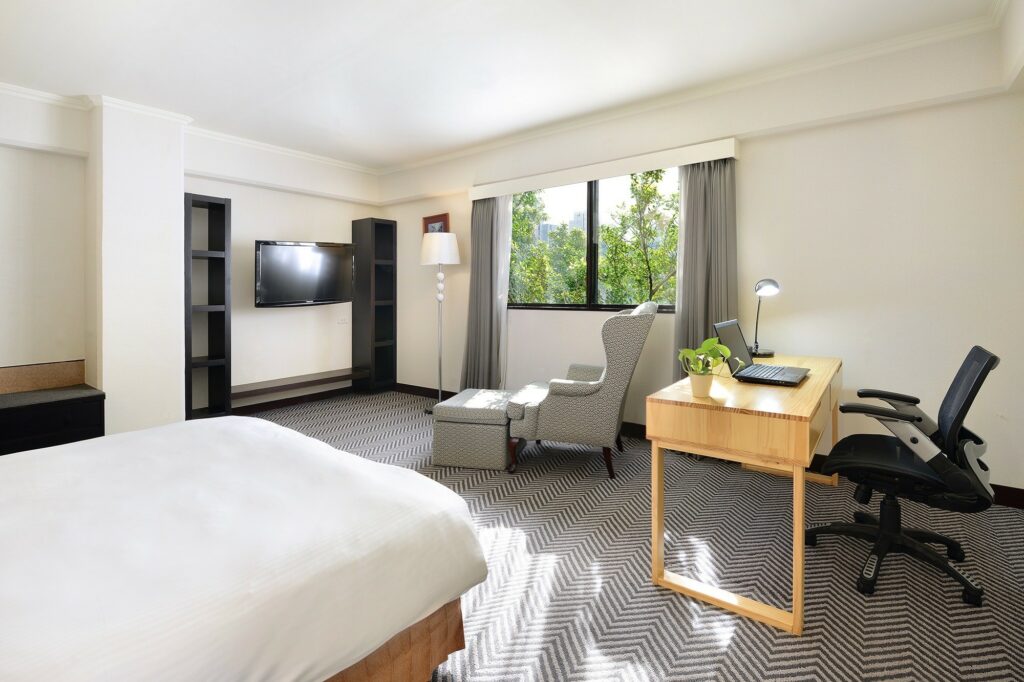 👉Check out for more Forte Green Garden Apartment informations and contact the hotel to book.
Hotel B6
Experience contemporary style and comfort at Hotel B6, a standout choice for modern accommodations in Taipei. With well-designed rooms equipped with all the amenities you need, Hotel B6 ensures a comfortable stay. Located conveniently to local attractions, it offers easy access to Taipei's vibrant culinary scene and cultural treasures.A short distance from Hotel B6, you can savor the authentic flavors of Taiwanese breakfast at Fu Hang Soy Milk.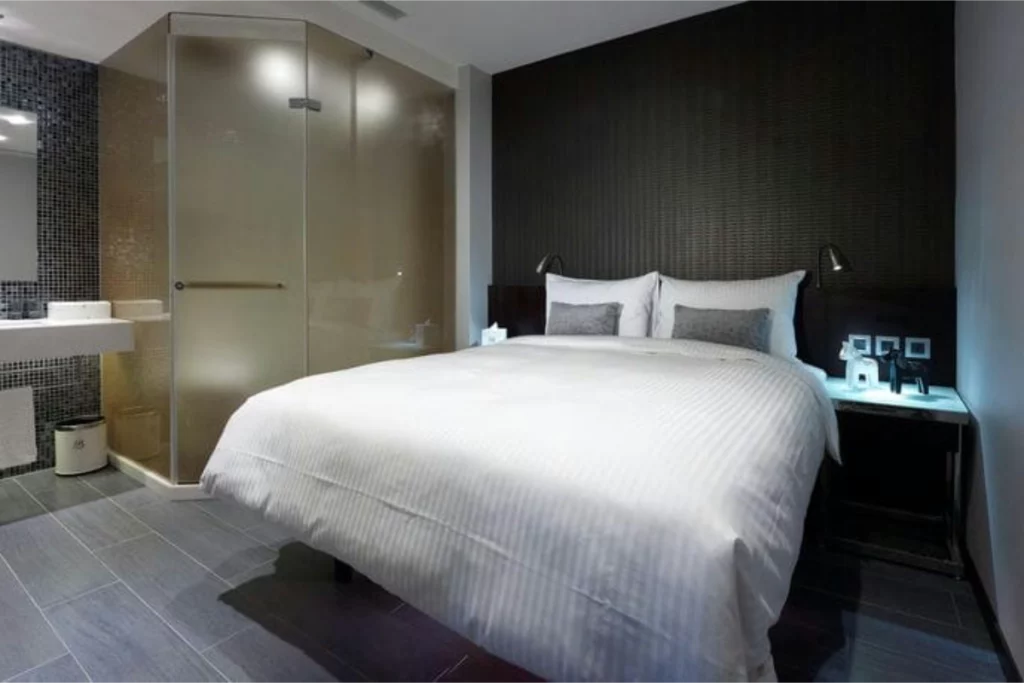 👉Check out for more Hotel B6 informations and contact the hotel to book.
Starbeauty Hotel
For travelers seeking convenience and luxury, Starbeauty Hotel is the ideal choice. This well-appointed hotel provides spacious and elegant rooms designed to cater to discerning guests. Strategically located in Taipei, Starbeauty Hotel offers easy access to culinary destinations and sightseeing spots. After indulging in Taipei's flavors, unwind in the hotel's comfortable surroundings.Just a stone's throw away from Starbeauty Hotel, you can satisfy your breakfast cravings at Red Orange Brunch.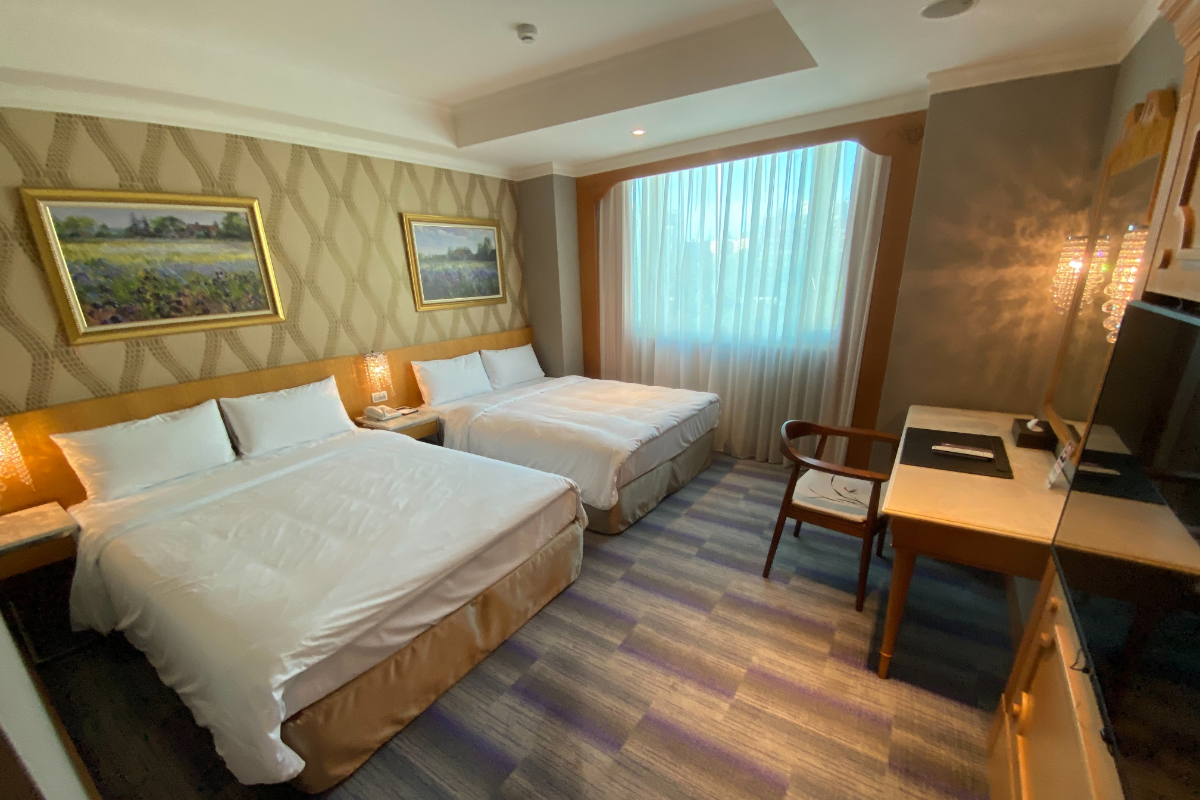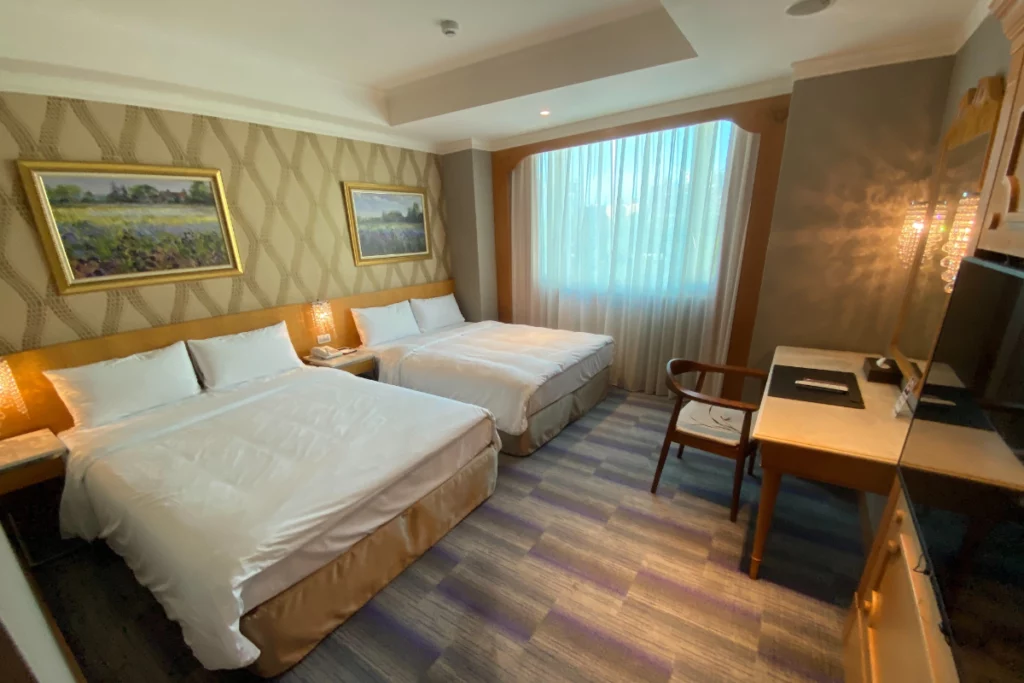 👉Check out for more Starbeauty Hotel informations and contact the hotel to book.
If you're looking for more accommodation information in Taipei, you can visit the official website of mrhost for additional options and detailed information