Last Updated on 09-05-2023
Kaohsiung, a bustling city in southern Taiwan, with a diverse choice of family-friendly activities for people of all ages. This city has something for everyone, whether you're seeking cultural events, outdoor excursions, or simply a good time with your friends. In this piece, we'll look at the best 15 family activities in Kaohsiung to ensure an unforgettable and enjoyable trip for the entire family. We've categorized these family attractions so that any family may choose the appropriate tourist destination for them, whether they enjoy outdoor activities or want to stay indoors. So, come along with me as we discover the amazing things to do in Kaohsiung!
Recommended Family Hotels in Kaohsiung
Hi Lai EZ Stay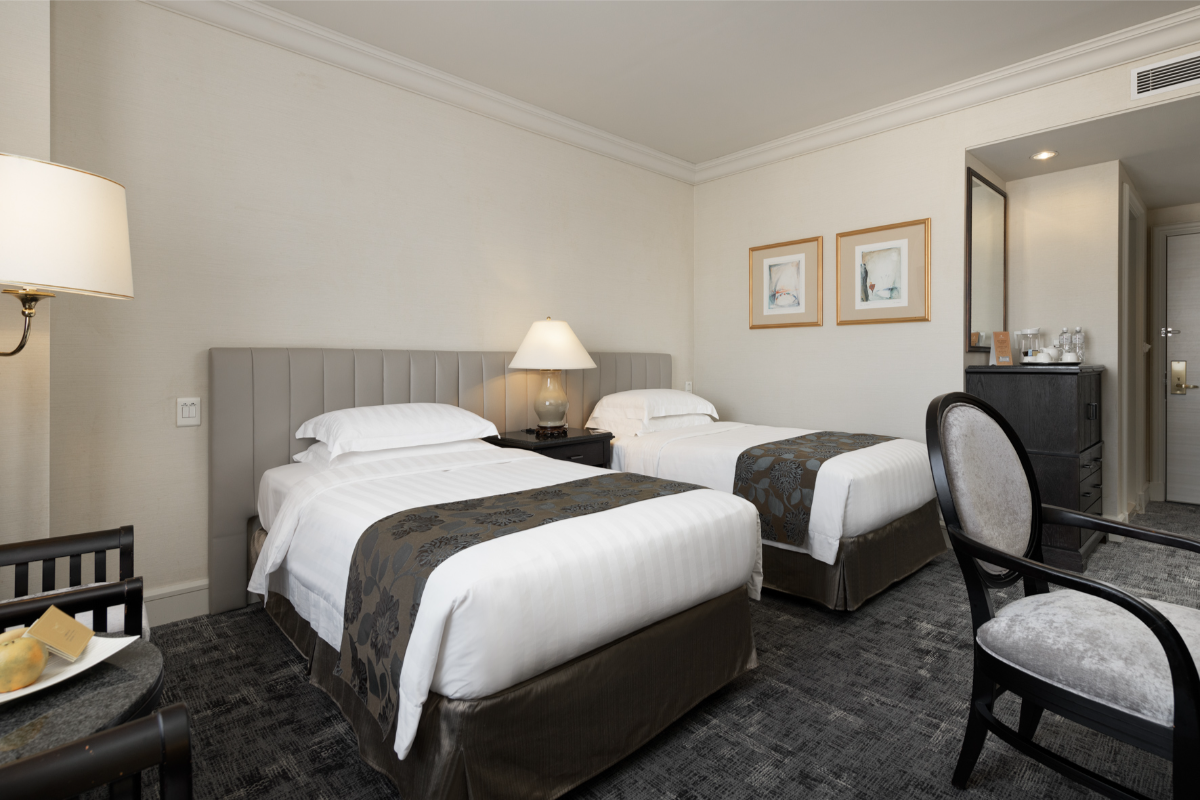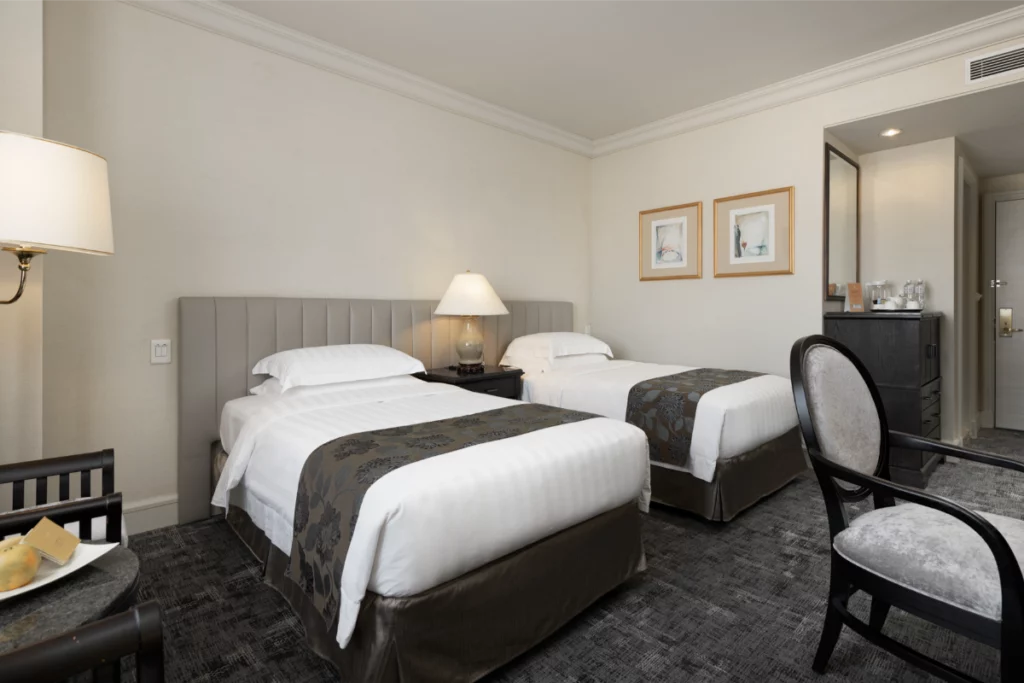 Hi Lai EZ Stay is a hotel located in Qianjin District, Kaohsiung City, and it is suitable for family stays. The hotel offers a self-check-in service, allowing guests to bypass the traditional queue and check-in process, making it a quick and convenient option, especially for families looking to save time. The guest rooms are bright and cheerful, providing a comfortable environment for relaxation. The thoughtful room design allows travelers to quickly unwind and enjoy their stay.
Hi Lai EZ Stay is a tech-savvy and creative boutique hotel brand, offering excellent value for tech-loving guests. Conveniently located near Love River and Central Park MRT Station, it is an ideal choice for families exploring the various attractions in Kaohsiung. These features make Hi Lai EZ Stay an excellent accommodation choice for families.
Silks Club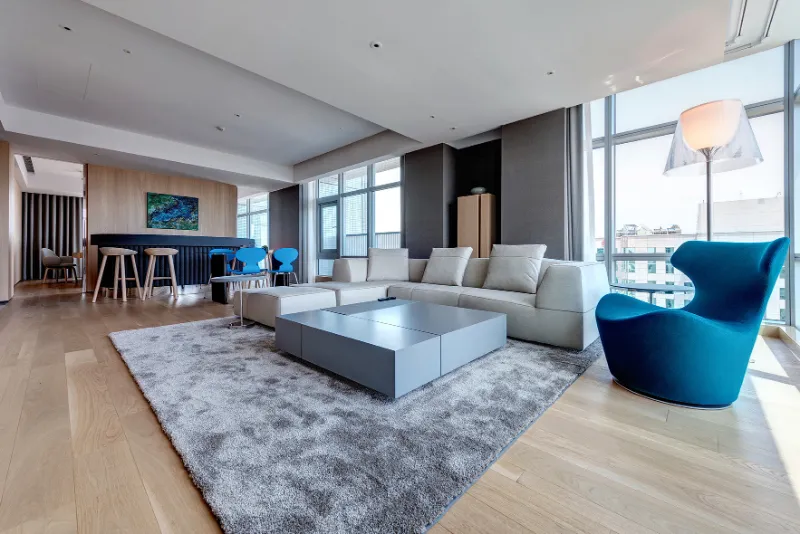 The Silks Club in Kaohsiung is a five-star luxury hotel recognized for its sumptuous and creative ambience.
Silks Club serves families by offering services and facilities for people of all ages. These amenities include large family suites, children's play spaces, swimming pools, and other family-friendly services.
Families seeking a deluxe and creative lodging experience in Kaohsiung might pick Silks Club Hotel for a one-of-a-kind and sophisticated stay. It is advisable to visit the website to enquire about family-friendly features and deals to verify that the hotel satisfies all of the standards for family stays.
SAYO Hotel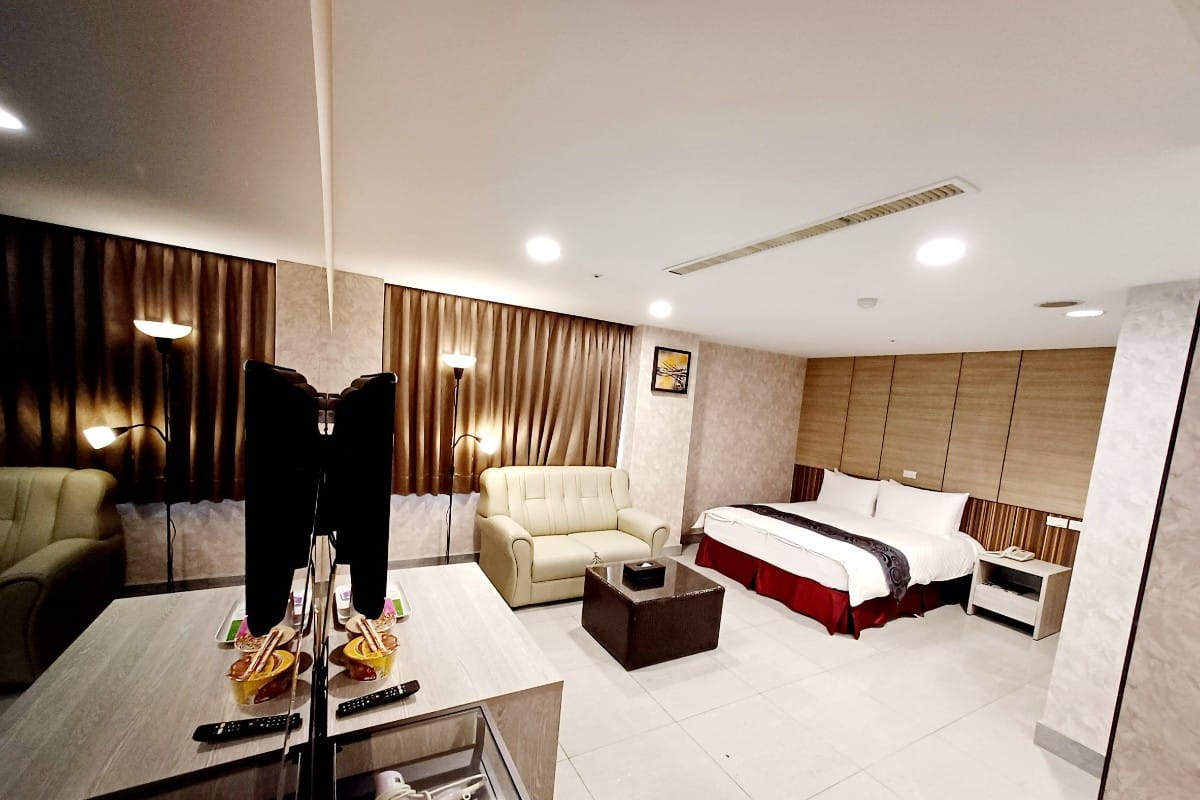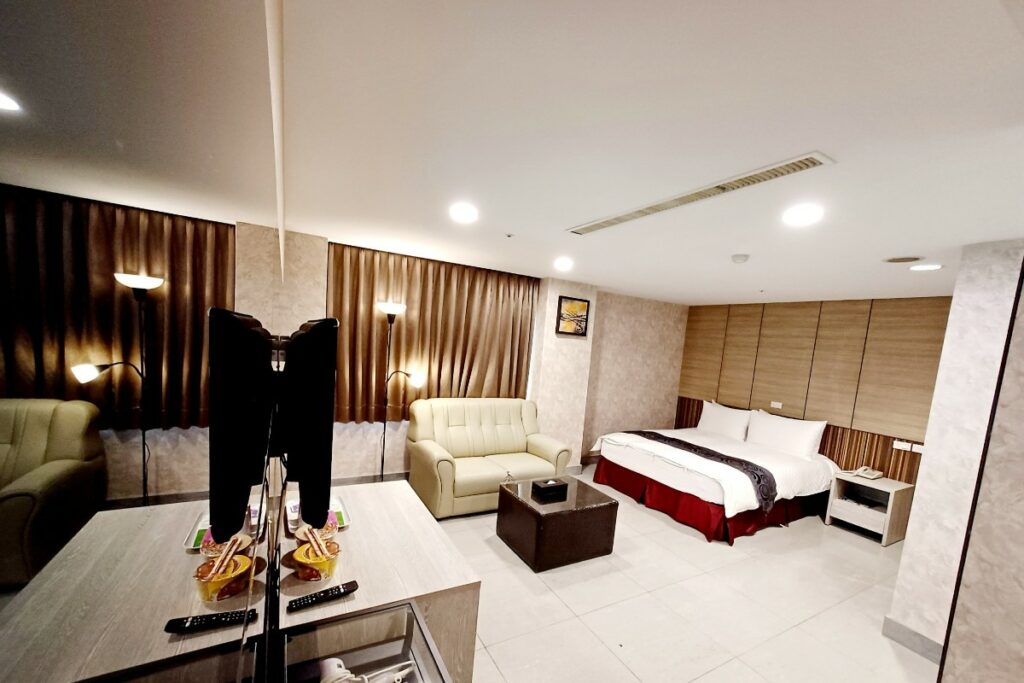 SAYO Hotel is located in the elegant and artistic Yancheng District of Kaohsiung. The hotel offers comfortable and stylish accommodation with meticulous service, providing guests with a home-away-from-home experience. SAYO Hotel is suitable for family stays, family-friendly features commonly found in hotels may include spacious family rooms, kids' play areas, and other amenities tailored for families with children.
For families looking for accommodation in Kaohsiung, Sa-Yo Hotel might be an option to consider due to its location in the Yancheng District and its reputation for providing comfortable stays.
Farm Attractions & Amusement Parks for family
E-DA Theme Park (義大遊樂世界 )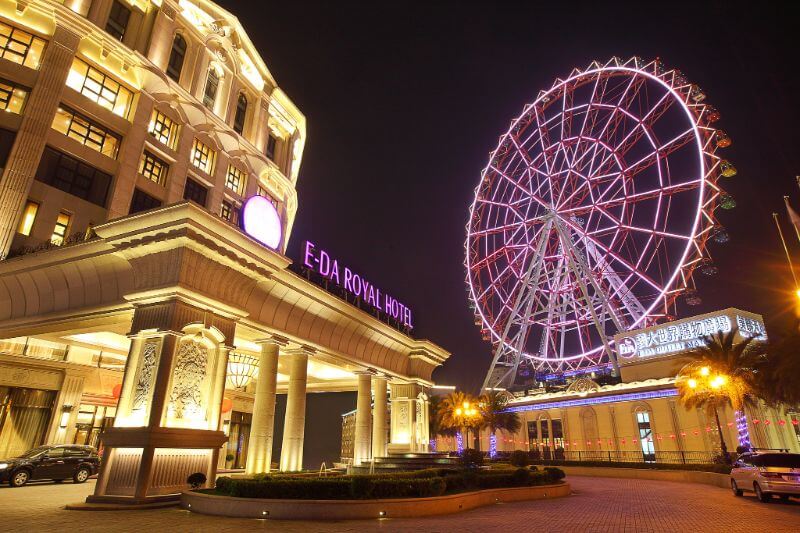 The Kaohsiung E-DA Theme Park in southern Taiwan provides thrilling family-friendly activities for people of all ages. It is the country's first Greek-themed amusement park, and it has gorgeous Greek temple architecture and quaint Santorini-style residences for fantastic picture opportunities. The outside part includes thrilling rides such as a U-shaped roller coaster and a 360-degree spinning attraction, while the interior park has more than 20 children-only attractions and indoor roller coasters.
Families may take advantage of special admission reductions and pick from three main regions, including David Castle, Santorini Mountain City, and Troy Castle, for a fun-filled and cost-effective experience. This park is great for family vacations in Kaohsiung since it combines culture, adventure, and entertainment.
Suzuka Circuit Park (鈴鹿賽道樂園)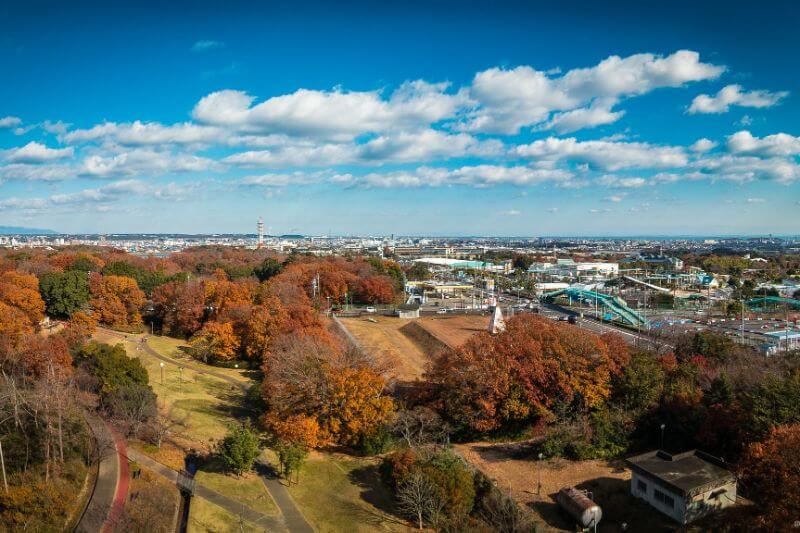 The Kaohsiung Suzuka Circuit Park, also known as Suzuka Circuit Park in Kaohsiung, is a family-friendly attraction in Taiwan. It offers thrilling racing experiences, including go-karting and racing simulators, perfect for automotive enthusiasts and families to enjoy together. The park also features a mini amusement park and a parent-child gaming area, providing entertainment for children of all ages.
Additionally, visitors can participate in sports activities like climbing walls and archery, adding excitement to their visit. Surrounded by beautiful scenery, the park is an excellent place for families to relax, have picnics, and create lasting memories. Overall, the Kaohsiung Suzuka Circuit Park is a fantastic destination for families seeking adventure and fun-filled experiences.
Shou Shan Zoo (壽山動物園)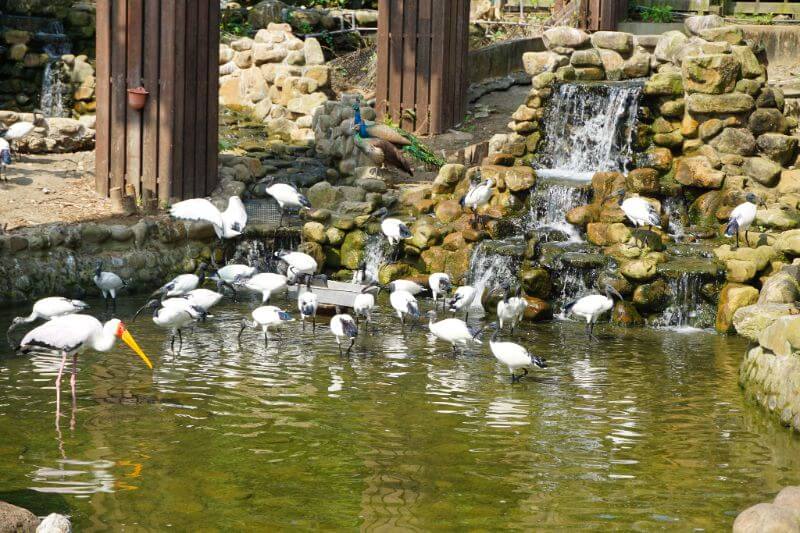 The Kaohsiung ShouShan Zoo, located in Shoushan National Nature Park, Taiwan, is a perfect family-friendly destination. With a variety of animals from around the world, including giraffes, elephants, and tigers, the zoo offers an educational and enjoyable experience for all ages. The well-maintained enclosures provide a safe environment for the animals, and visitors can interact with friendly creatures in the petting area. Interactive programs, animal shows, and feeding sessions add excitement to the visit.
Surrounding the zoo, Shoushan National Nature Park offers beautiful hiking trails and scenic viewpoints, making it an ideal place for a family outing. It's an excellent opportunity for families to bond while exploring wildlife and nature together.
Jing-Yuan Leisure Farm (淨園農場)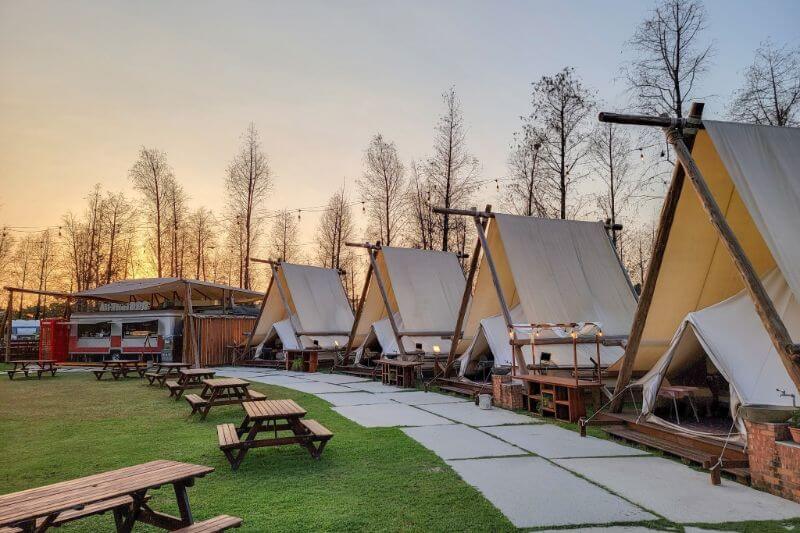 Kaohsiung Jingyuan Farm is an excellent choice for a family vacation. This adaptable leisure farm in Kaohsiung City's Xiaogang District includes airport coffee gazing, animal farm, and family amenities, giving a varied range of activities and experiences. Visitors may see aircraft takeoffs and landings up close, which provides youngsters with excitement and thrills. The freshly renovated cute animal section includes capybaras, alpacas, lambs, and foxes, allowing children to engage with these charming animals.
There are also picnic camping tents, giraffe slides, and a steam train ride, all of which provide delightful opportunities for family members to interact and have fun together. Overall, Kaohsiung Jingyuan Farm is a great family vacation place for generating amazing memories full of joy and purpose.
Outdoor attractions for family
The Pier-2 Art Center (駁二藝術特區)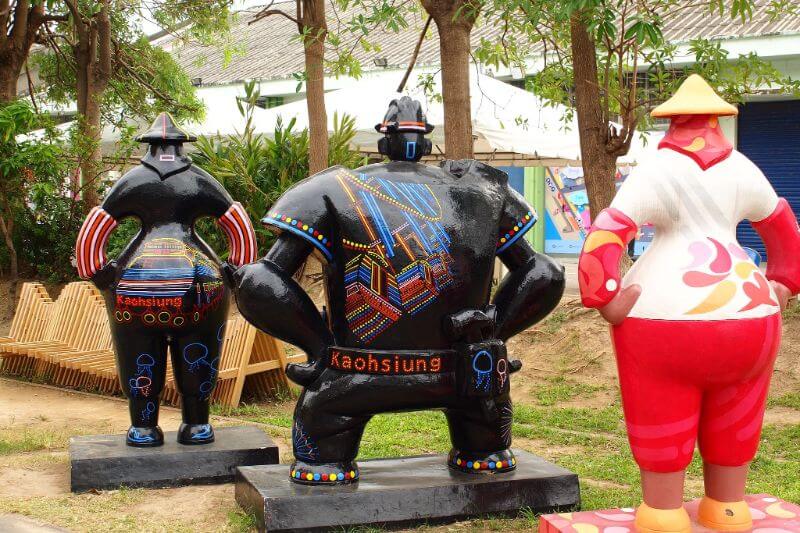 The Pier-2 Art Center in Kaohsiung was once a series of warehouses in the Yancheng District. It has recently been turned into a major tourist destination. The special area consists of three major warehouse clusters: "Dayong Warehouse," "Penglai Warehouse," and "Dayi Warehouse," which are linked by the waterfront light rail to create a unique marine cultural and creative ambiance that attracts people to enjoy art exhibitions and installation art.
The area also has a diverse range of cultural and artistic events and performances, making it ideal for family vacations. Visitors may enjoy local food and cuisine while also participating in family-friendly entertainment zones and children's interactive activities. Pier-2 Art Center in Kaohsiung is a popular art and cultural attraction due to its accessible transit and plenty of material.
Cijin (旗津風景區)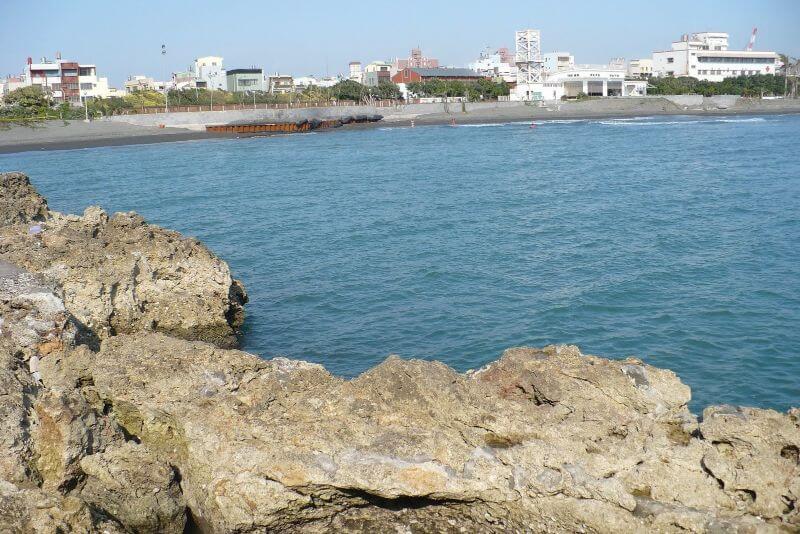 The Cijin Scenic Area in Kaohsiung, located southwest of the city, is a long and narrow sandy peninsula that is perfect for family vacationers. To get to Cijin, you may use the "ferry" or drive via the distinctive "Kaohsiung Tunnel." Despite its tiny size, the region is packed with interesting sites, making it ideal for a day trip. Cijin has a variety of sites to visit, including Cijin Windmill Park, Cijin Shell Museum, Cijin Pearl Farm, and the colorful Cijin Rainbow Church, all while strolling along the shoreline and taking in the breathtaking sea views.
Aside from its beautiful beauty, Cijin is also known for its superb seafood and numerous local foods, which provide a delectable gastronomic experience. The location is easy to navigate, and there are many affordable lodging alternatives, making it a good choice for families with children. So, if you're going to Kaohsiung, don't miss out on this hidden gem!
KW2 (棧貳庫)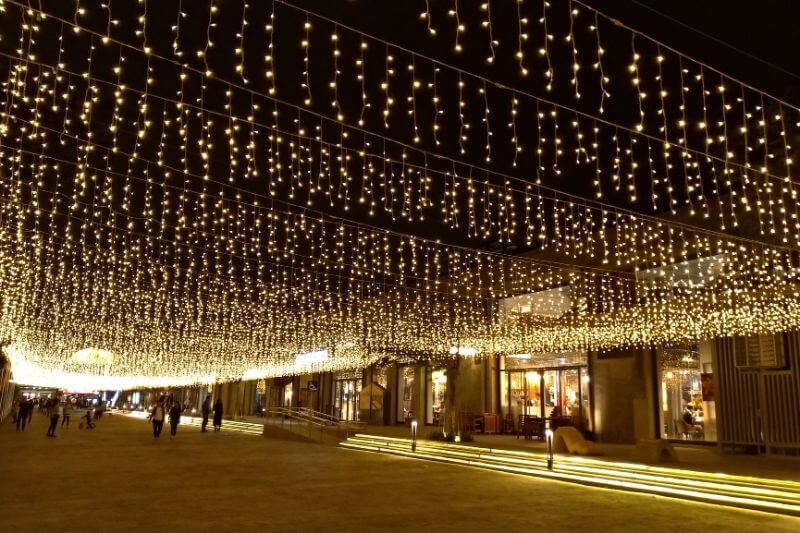 KW2 is situated at Kaohsiung Port No. 2, where historical structures have been wonderfully turned into a vibrant center. Imagine wandering down the shoreline, taking in the stunning views of the port and the stunning sunset. It was once known as the Hamaxing New Bincho-machi neighborhood, located just across from the Banana Pier. It's now a new icon in the famed Pier-2 Art District, and people can't get enough of taking Instagram-worthy photos here!
The clever adaptation of the ancient warehouses into a busy environment featuring more than 30 artistic and culinary companies is one of the highlights of KW2. So you and your family may enjoy a range of delectable meals while perusing interesting arts and crafts. And, of course, you won't want to miss the fairytale-like pure white carousel, which has become a tourist favorite and a great location for family photographs!
If you're planning a vacation to Kaohsiung with your family, KW2 is a must-see. You'll have a great time relaxing in the sea air, exploring the wide recreational area, and, most importantly, creating priceless memories with your loved ones.
Kaohsiung Central Park (高雄中央公園)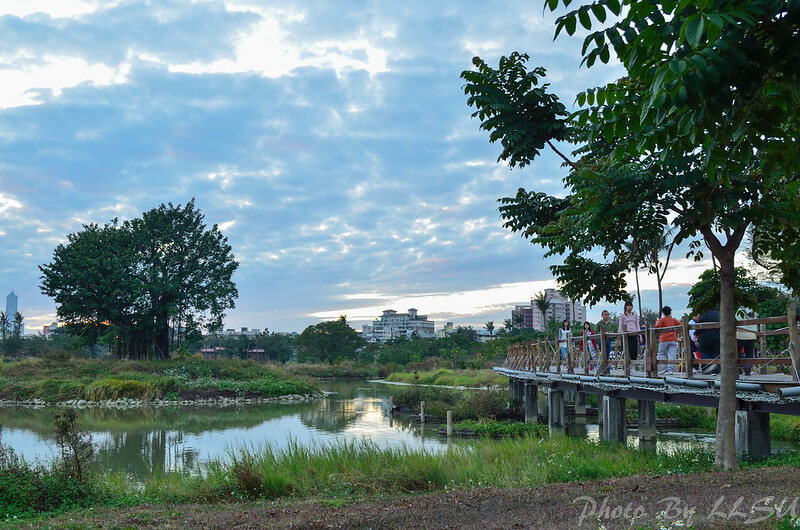 Central Park in Kaohsiung, Taiwan, is a wonderful family getaway. This beautiful oasis in the center of the city provides a calm respite with well-kept gardens and tranquil ponds. Families may take leisurely walks and picnics in the verdant surroundings.
The numerous playgrounds with fascinating swings, slides, and climbing facilities will delight children. In addition, they may rent bicycles or pedal boats to explore the park's rivers. The Kaohsiung Music Center, located in Central Park, hosts live concerts and cultural activities. The park often hosts family-friendly events, which add to the thrill of your visit. Make time to enjoy the natural beauty, recreational amenities, and cultural events of Kaohsiung Central Park. It's an unforgettable family vacation spot!
Lotus Pond (蓮池潭風景區)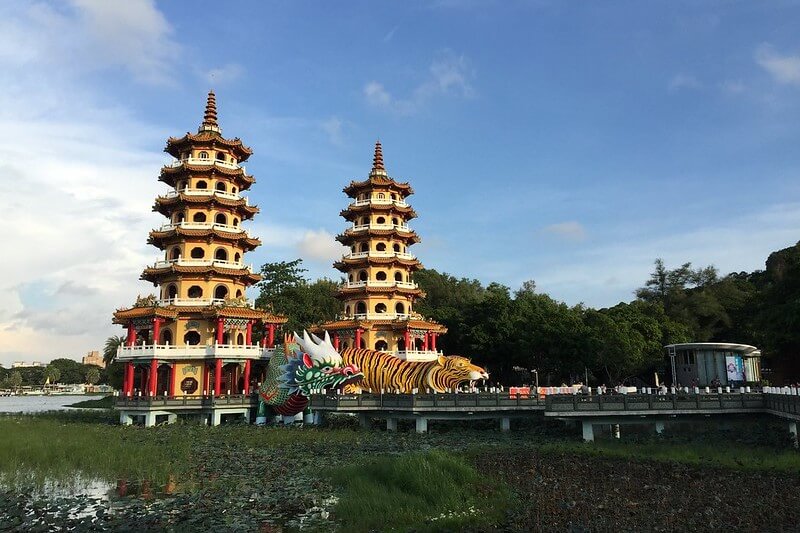 The Lotus Pond Scenic Area in Kaohsiung is a charming family-friendly location. The Lotus Pond, located in Zuoying, Kaohsiung, is one of the famed "Eight Views of Fengshan" since the Qing Dynasty and has a strong religious aura. The region is filled with a plethora of lotus blooms, which creates a stunning spectacle, especially during the summer when the lotus blossoms are in full bloom. The Dragon and Tiger Pagodas, both prominent sites inside the Lotus Pond, are excellent locations for photographing tiger sculptures.
Aside from flower gazing, the beautiful region is home to various temples, including the Spring and Autumn Pavilions, Xuan Tian Shang Di Temple, and Confucian Temple, all of which provide chances for prayer and blessing. Furthermore, the Lotus Pond is an excellent location for water-based activities such as thrilling water slide games, which will add excitement to your family excursion.
The Lotus Pond Scenic Area may be reached by taking the MRT to Zuoying Station and then changing to a bus. Exploring this place with your family will certainly provide you with priceless experiences.
National Kaohsiung Center for the Arts (衛武營國家藝術文化中心)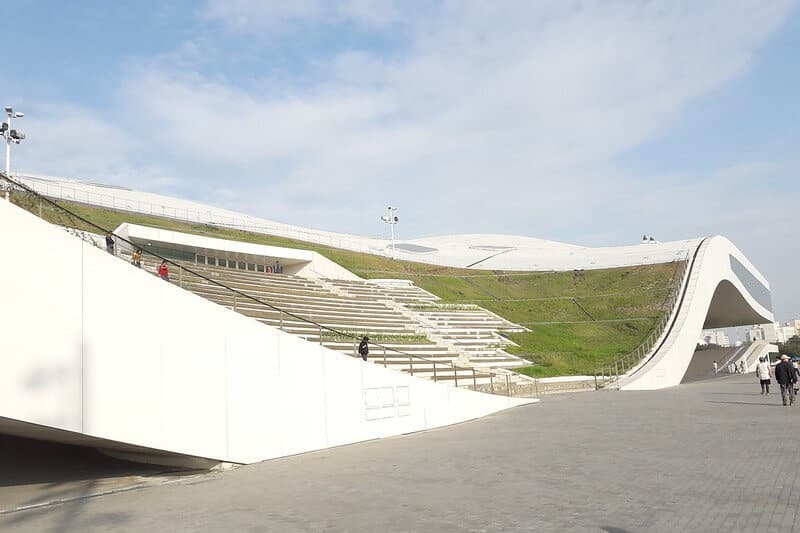 The National Kaohsiung Center for the Arts (Weiwuying) is a cultural and artistic monument in Kaohsiung City's Fengshan District. Francine Houben, a Dutch architect, constructed the world's biggest single-roof performing arts venue. This facility combines music halls, opera houses, and theaters to provide a varied range of creative performances and cultural events.
The Weiwuying National Center for the Arts, with its vast spaces and fascinating designs, is also perfect for family vacation. Children may have fun in the sand pool, while families can experience the beauty of art and make lasting memories in areas like the Wave-Light Corridor. It is an excellent location for art lovers, adventurers, and families, and it is a must-see new monument in Kaohsiung.
Indoor attractions and tourism factories for family
Qiaotou Sugar Factory (橋頭糖廠)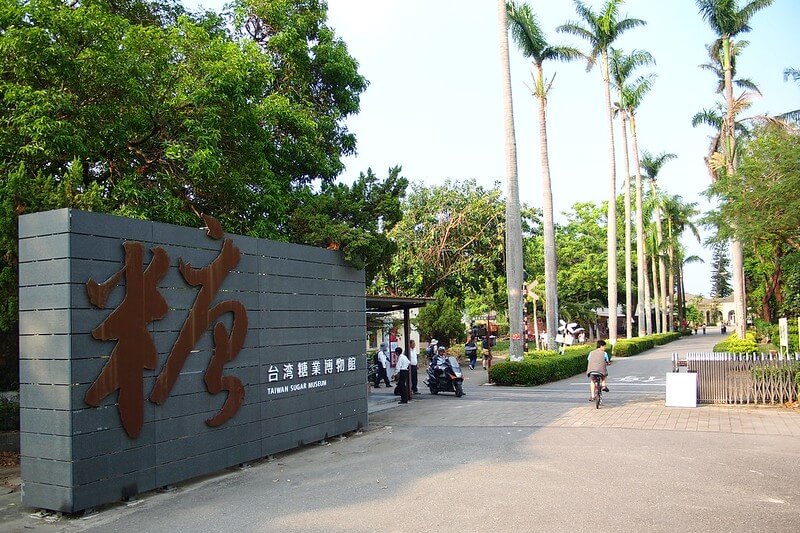 The Kaohsiung Qiaotou Sugar Factory, recognized as a cultural landscape, is Taiwan's first modern mechanized sugar factory with a 112-year history. This site is ideal for family vacations. The park includes historical treasures such as Japanese-style wooden cottages, air-raid shelters, and a red brick water tower, all of which contribute to the rich historical ambience. Families may ride the little train and bicycles, as well as explore the art village with its white buildings and art works.
There are other thrilling experiences offered, like racing and managing a kiln. Visitors may also enjoy exquisite Taiwan Sugar Corporation ice pops to avoid the summer heat. For people interested in learning about the history of Taiwan's sugar industry and having participatory family fun.
YUHO BEEF SCHOOL (裕賀牛觀光工廠)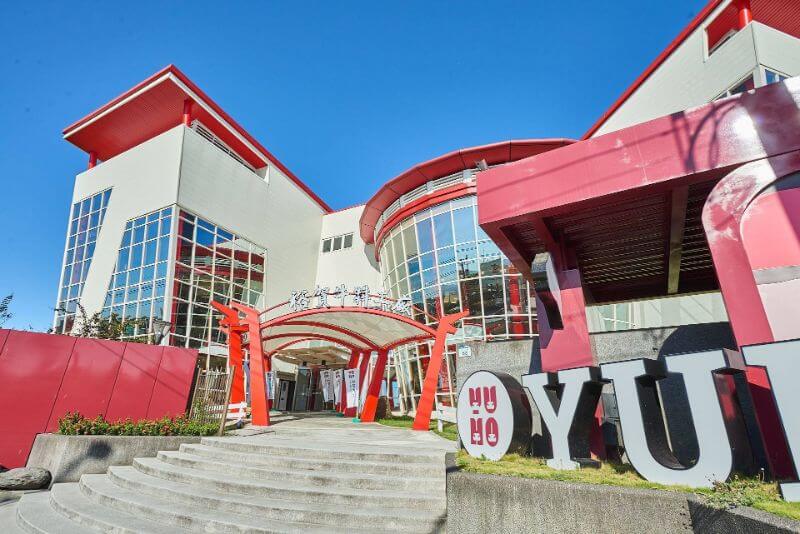 The YUHO BEEF SCHOOL in Kaohsiung is Taiwan's first beef-themed tourist factory, located in Kaohsiung's Yanchao District. The factory's display area is modernly constructed and exhibits many areas of beef production, such as cattle breeds, meat imports, and beef cuts, making it appropriate for family vacation. After viewing the facility, tourists may buy meat immediately and enjoy high-quality beef steaks, Wagyu hot pot, and grilled beef, among other delectable foods. Furthermore, the YUHO BEEF SCHOOL provides seminars in the "Whole Beef Classroom" where guests may participate in DIY activities and obtain a greater grasp of beef-related expertise.
The admission cost is 100 NTD, which may be completely redeemed for goods, while children under the age of two are admitted free of charge. The YUHO BEEF SCHOOL is a popular tourist spot worth visiting for individuals the family appreciate experiencing tasty beef and learning about beef-related expertise.
HONG YU Food (宏裕行花枝丸館)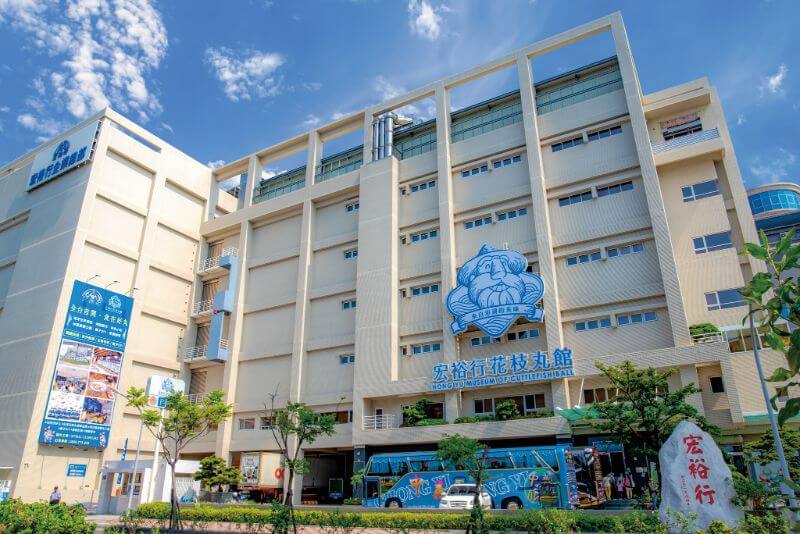 The Kaohsiung HONG YU Food is Taiwan's first themed squid ball tourism factory, located near the fishing harbor in Kaohsiung's Qianzhen District. This site is ideal for family vacations and draws a large number of tourists, particularly youngsters. Inside the museum, visitors may learn about the squid ball production process in a humorous and engaging way, as well as see the automated squid ball production line.
There are also engaging DIY activities for families, which allow youngsters to learn about the water and fishing while having fun. The HONG YU Food also has a marketplace with a range of delectable seafood foods, making it a pleasant eating experience for the entire family.
HONG YU Food has a dedicated lunch space, a multimedia family gaming zone, and a DIY classroom for families to enjoy together. Aside from touring and savoring exquisite food, it is also a perfect location for picture opportunities, with numerous art pieces for tourists to record beautiful moments.
Red Barn Factory & Tours (紅頂穀創穀物文創樂園)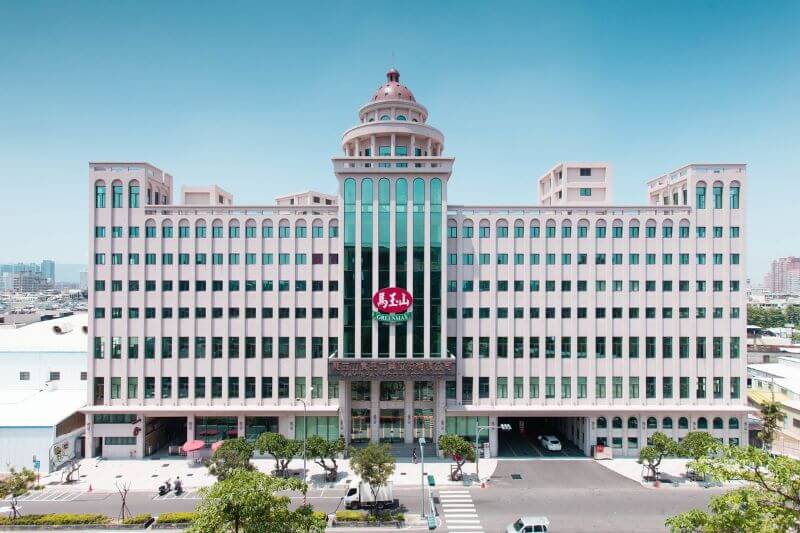 In Kaohsiung, the Red Barn Factory & Tours is a tourism attraction that blends creativity, art exhibitions, factory tours, and educational lectures. It opened its doors on February 4, 2015, and is located at 709 Minzu 1st Road, Zuoying District, Kaohsiung, Taiwan. This attraction provides a range of activities, such as manufacturing line tours and enriching art exhibitions, all while encouraging children's creativity. It offers a relaxing and appealing recreational environment, making it an excellent alternative for family vacations.
Visitors can see the manufacturing process in action, but it also showcases a varied spectrum of grain-themed art made by great artists. This exciting setting fosters creativity and provides families with limitless subjects of conversation and treasured memories. In addition to guided tours, guests may engage in DIY activities such as grinding grains to make grain-based drinks and sample specialties such as the Grain Creation Coffee.
This tourist spot has received praise for providing guests with an exceptional experience with its unique combination of art, education, and gastronomic pleasures. It is a must-see site for families looking to spend quality time together in Kaohsiung.
Meinung Folk Village (美濃民俗村)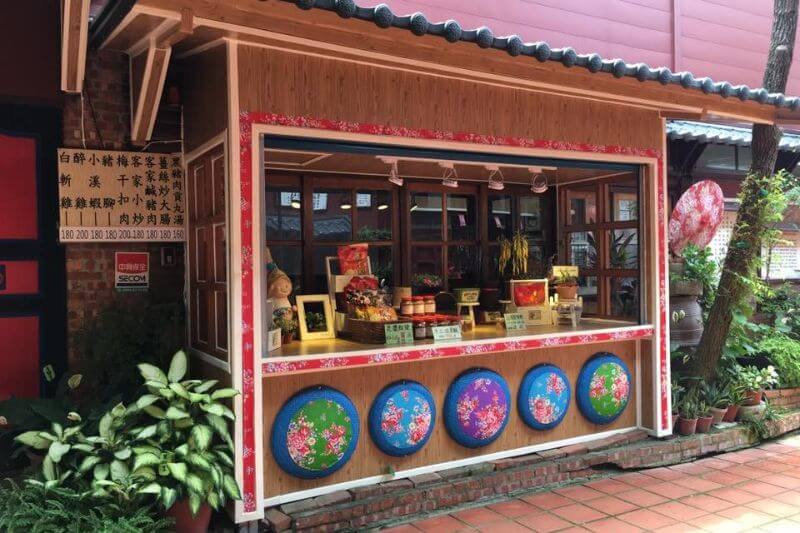 The Meinong Folk Village in Kaohsiung, Taiwan, is a cultural institution dedicated to preserving the Hakka people's traditional folk crafts. Tsing Chi-hua founded the village, which highlights the rich Hakka culture and local industry, as well as the cultural and geographical elements of Meinong District. Visitors may tour numerous exhibitions and take use of the village's facilities, which include stores and a Hakka restaurant.
Meinong Folk Village is a popular family attraction, with free entrance and a variety of activities appropriate for all ages. Families may make their own colorful Hakka umbrellas, try traditional Hakka tea pounding, and eat real Hakka cuisine including handmade noodles and ginger-sauced pig intestine. Offering an immersion in Hakka culture and traditions. It provides a beautiful blend of cultural exploration, delectable food, and unforgettable experiences for families to treasure and photograph.