Last Updated on 09-07-2023
Welcome to the enchanting world of "Kaohsiung's Secret Sunset and Lakeside Forest Attractions 2023." Beyond the city's bustling streets, hidden within its embrace, lie serene and picturesque treasures waiting to be discovered. Join us on a journey where sunsets paint the sky with magic and lakeside forests whisper their secrets. Explore the uncharted beauty of Kaohsiung in 2023.You can also check out our other article on Kaohsiung's secret attractions to explore more of Kaohsiung that you didn't know about!
Kaohsiung's Top Secret Attractions: Sunset Spot
1|Mituo's Seaside Light Corridor
The Coastal Light Corridor is a large area in the Mituo District that includes amenities like a boat-shaped scenic platform, a water-friendly river, a wooden pallet, pavilions, and a white-sand play area where you can relax and enjoy watching the sea while your kids play in the water and play games. All of these activities are really calming, whether you choose to stroll along a wooden pallet while watching the sunset or sit by the water and enjoy the breeze.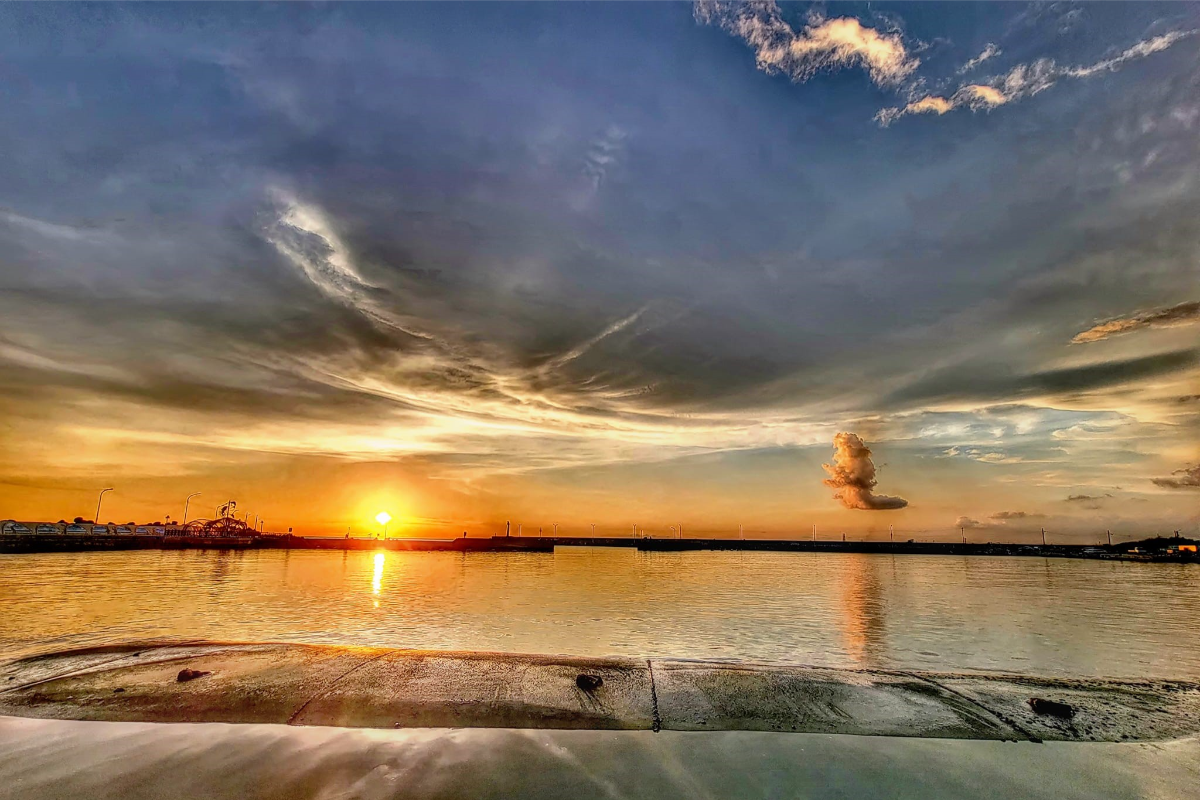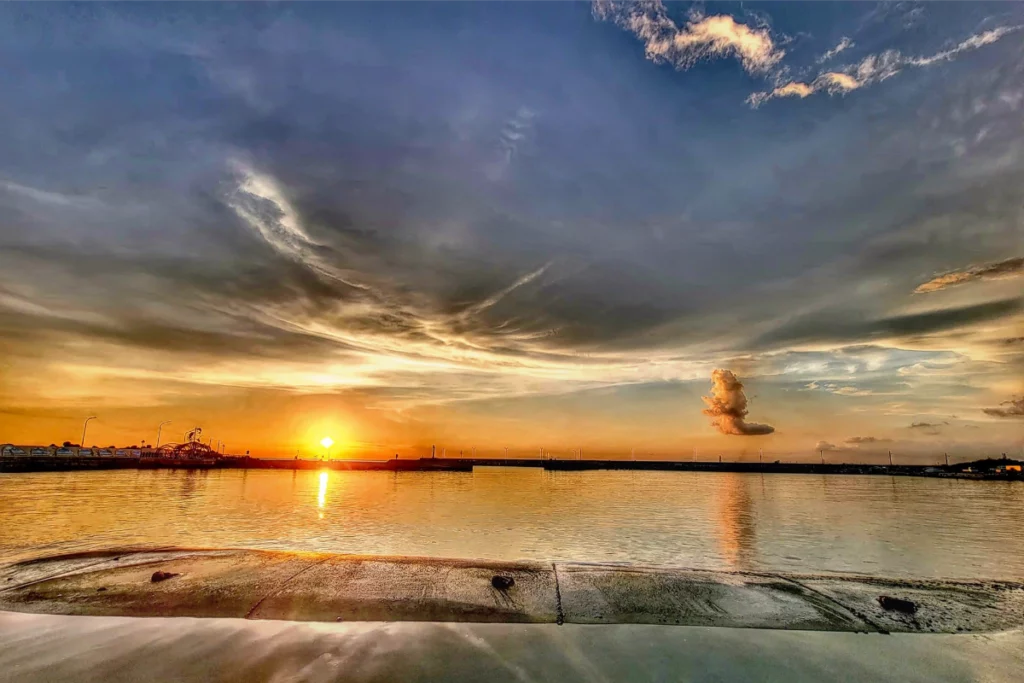 2|Si Zih Bay
When talking about watching the sea and sunset in Kaohsiung, one cannot miss out on Cijin's SizihBay! SizihBay, renowned for its sunset and natural reefs, is a place where, as evening approaches, the soft glow of the setting sun bathes the sea in a shimmering golden light, creating an incredibly romantic atmosphere. This beautiful sight is one of the Eight Great Views of Kaohsiung. Additionally, within the scenic area, there is a beach formed by gentle sands and shallow waters, making it the most popular spot for swimming in Kaohsiung during the summer.
Besides Si Zih Bay, you can also learn more about the fun attractions in Cijin through our article on Cijin!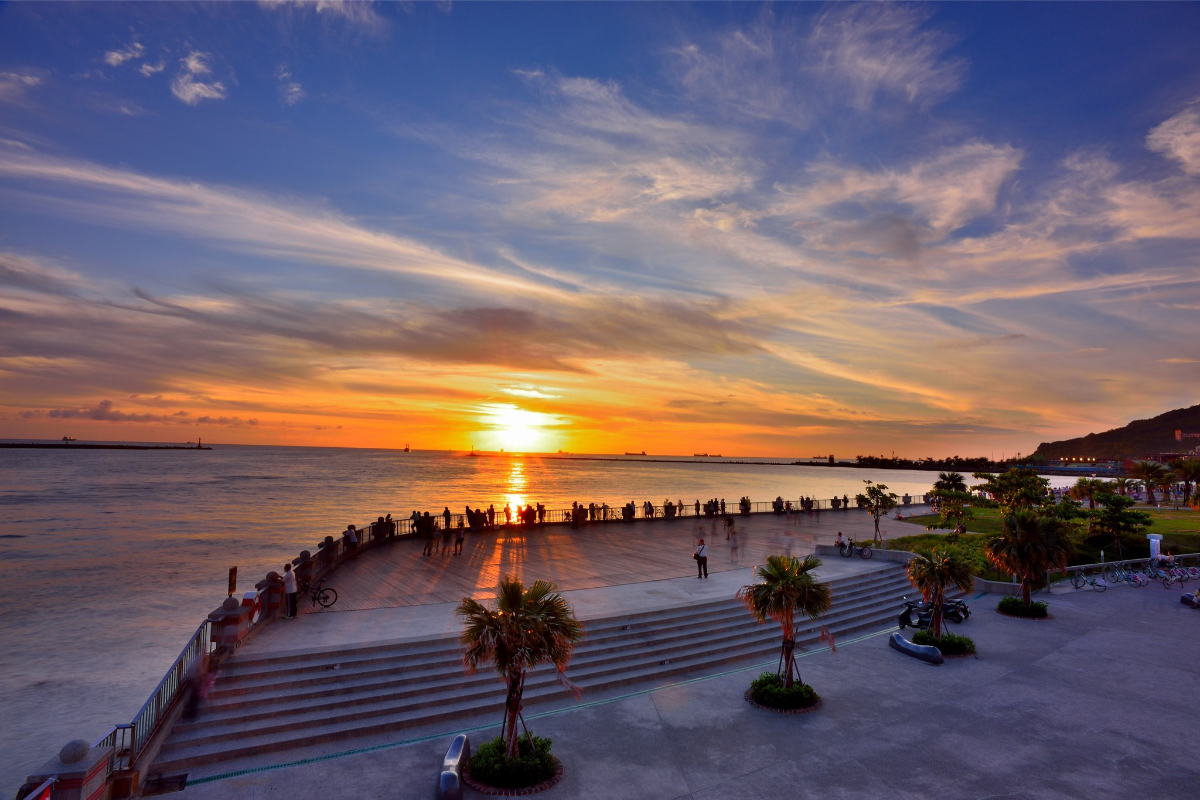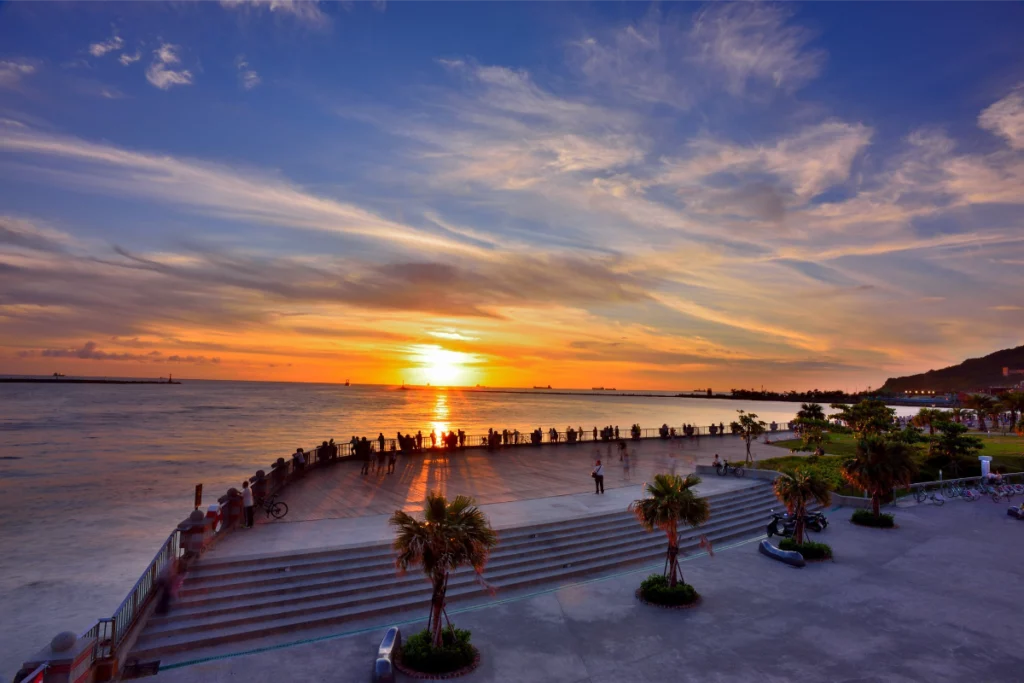 3|Great Harbor Bridge
Great Harbor Bridge made its debut in July 2020, connecting two renowned attractions, the Pier-2 Art Center and the Penglai Warehouse Cluster, in Kaohsiung. It not only boasts a striking pure white design that's perfect for photography but also features a central viewing platform that offers a breathtaking panoramic view of Kaohsiung Harbor's waterfront beauty. This is Taiwan's first horizontally rotating scenic bridge and a remarkable cross-harbor bridge that can rotate horizontally. I highly recommend visiting during the scheduled daily bridge rotation performances.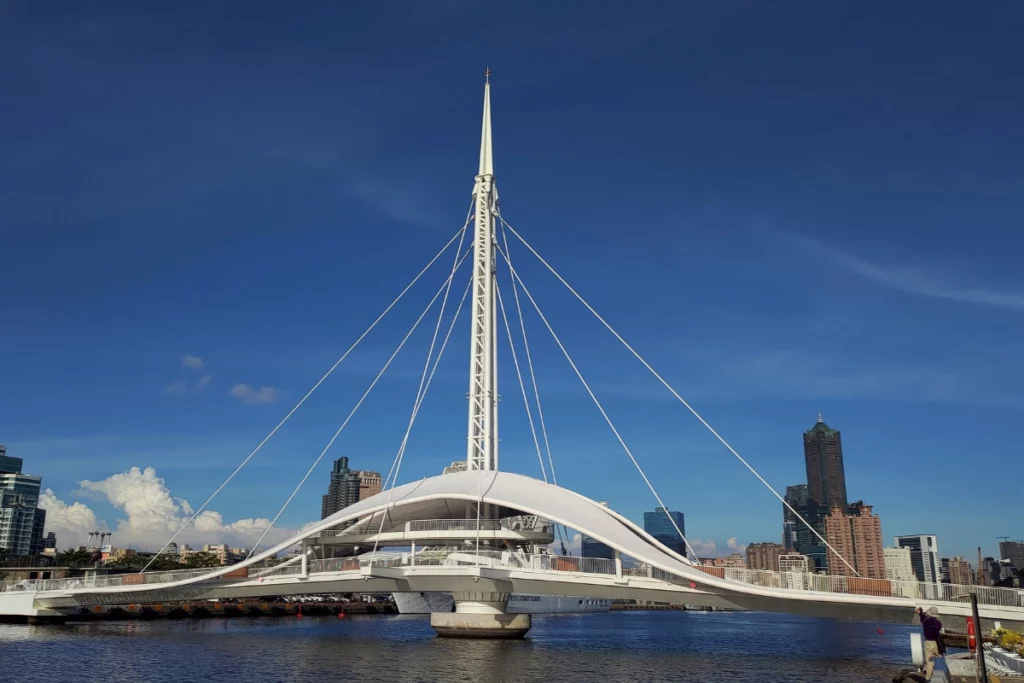 4|Hongmaogang Cultural Park
Consider traveling a little further to the Hongmaogang Cultural Park if you find Xizi Bay or the Great Harbor Bridge to be overly crowded. To get a wide-angle perspective of the sun setting, you can stroll along the Skywalk, which was converted from a former coal conveyor belt. Alternatively, wander across to the observation deck beside the water. If you're fortunate, you might see the magnificent sight of huge ships entering Kaohsiung Harbor while the sun is setting. A mysterious sensation of "changing times" permeates the atmosphere.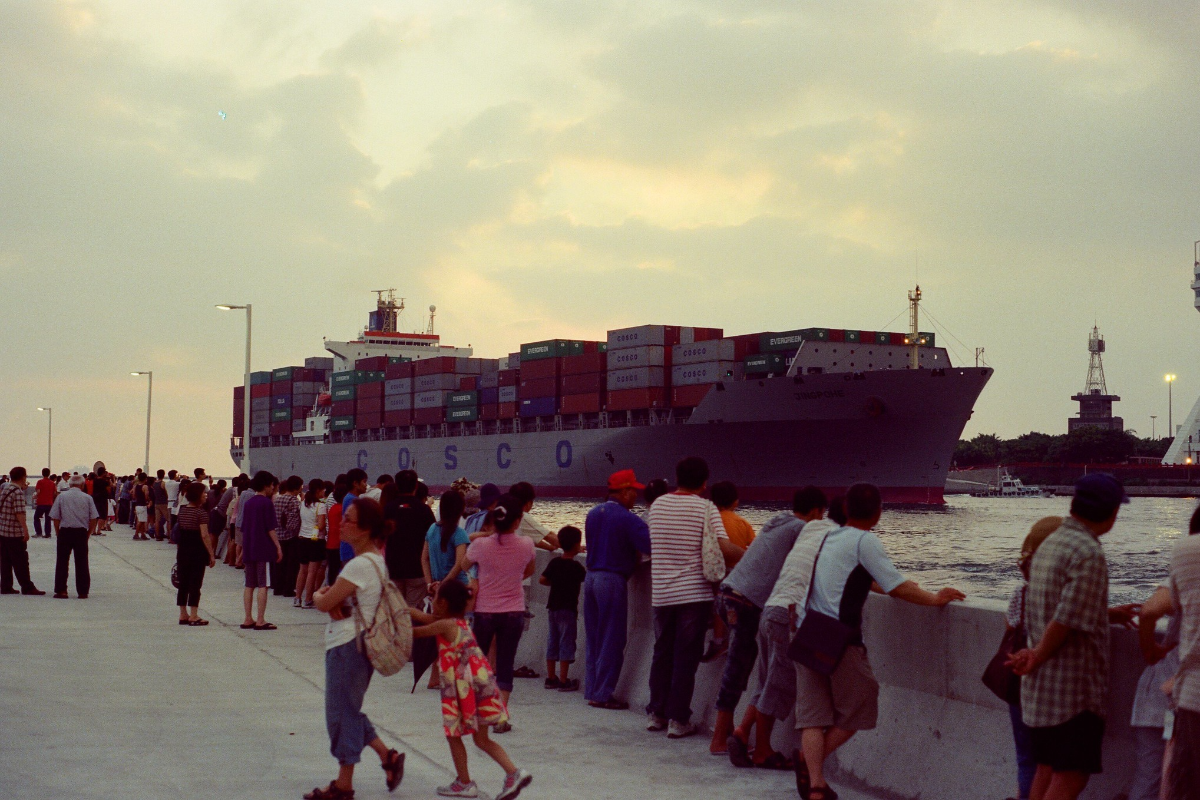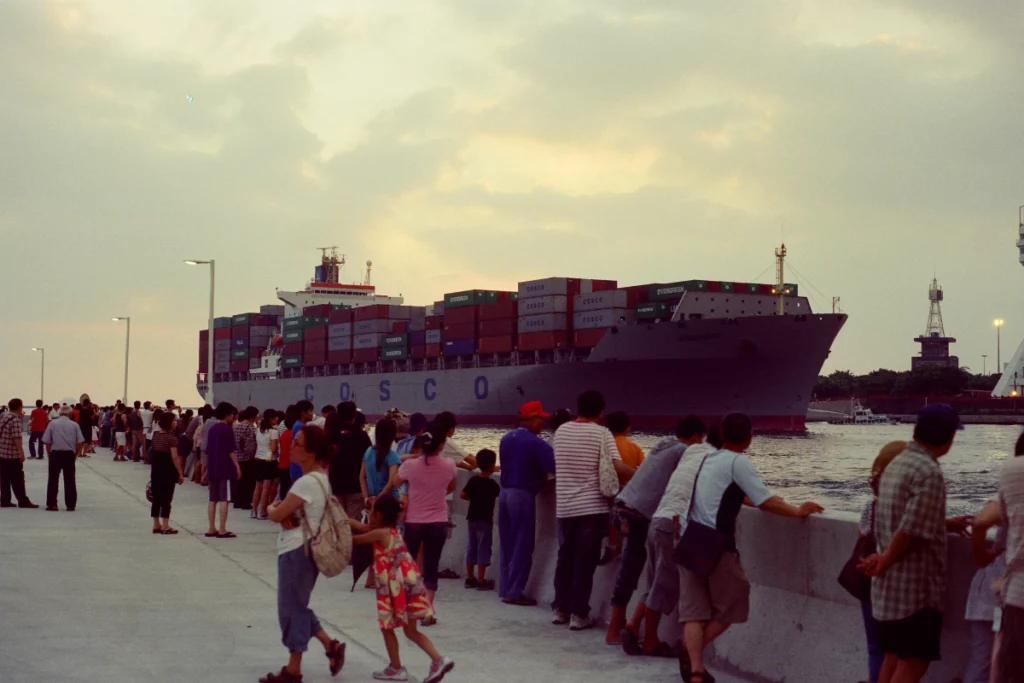 5|Shoushan Martyrs Shrine
In the port city of Kaohsiung, aside from enjoying sunsets by the sea, you can also gaze at the cityscape from the mid-slope of Shoushan Mountain at the Martyrs' Shrine. At the Martyrs' Shrine, you can not only appreciate the beauty of the setting sun but also capture incredibly romantic couple photos on the LOVE observation deck. This shrine, initially known as the Takao Shrine during the Japanese colonial era, was reconstructed and completed as the Martyrs' Shrine in 1978.
Beside that, you can visit Shoushan Zoo and explore the natural surroundings of National Sun Yat-sen University during the morning. In the evening, treat yourself to a cup of "Imperial Tea," a highly recommended local favorite among university students, and head up the mountain to witness the golden-orange hues of the sunset.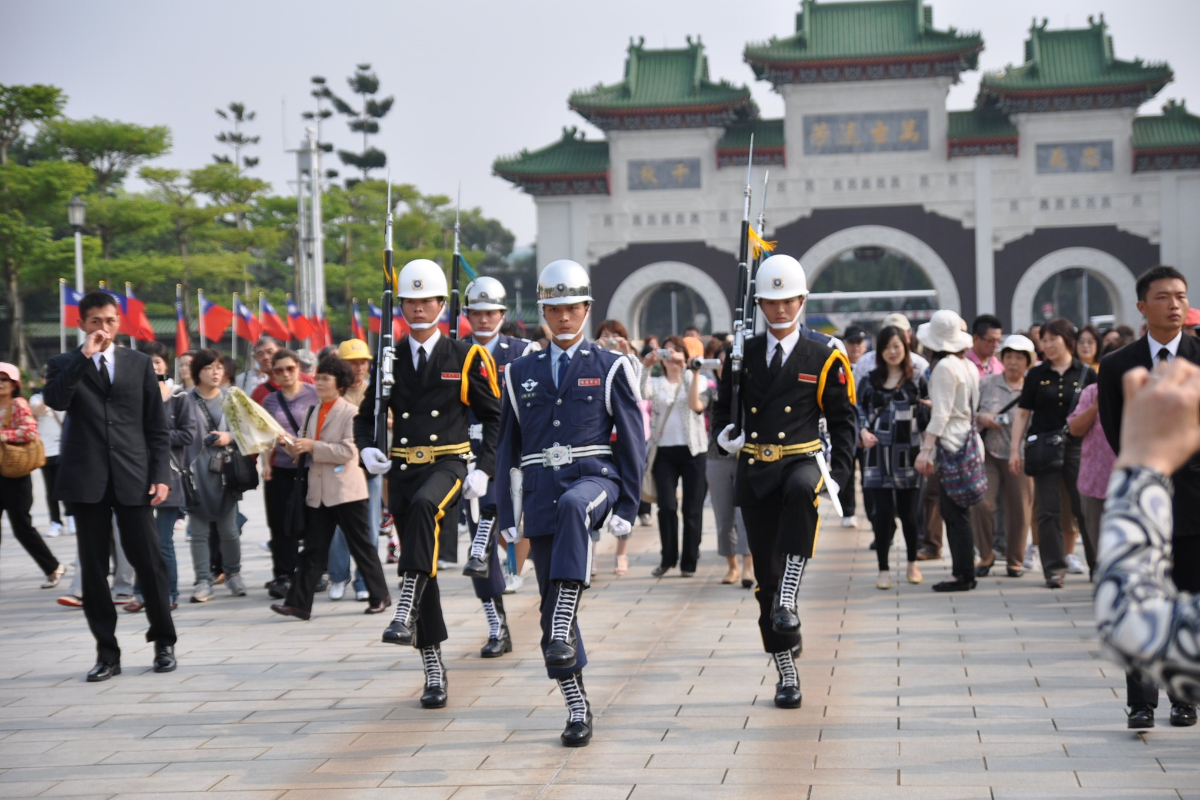 Kaohsiung's Top Secret Attractions: Seaside Café with Sunset View
1|Ocean love song
Nestled within the Chai Mountain trail, the café ocean love song offers a 180-degree unobstructed view of the azure sea and the blue sky. The outdoor observation deck features long wooden benches where you can savor the sea breeze and enjoy a close-up view of the ocean and the sunset. It's the most popular seating choice, and it feels like you could spend an entire day here, just gazing at the sea!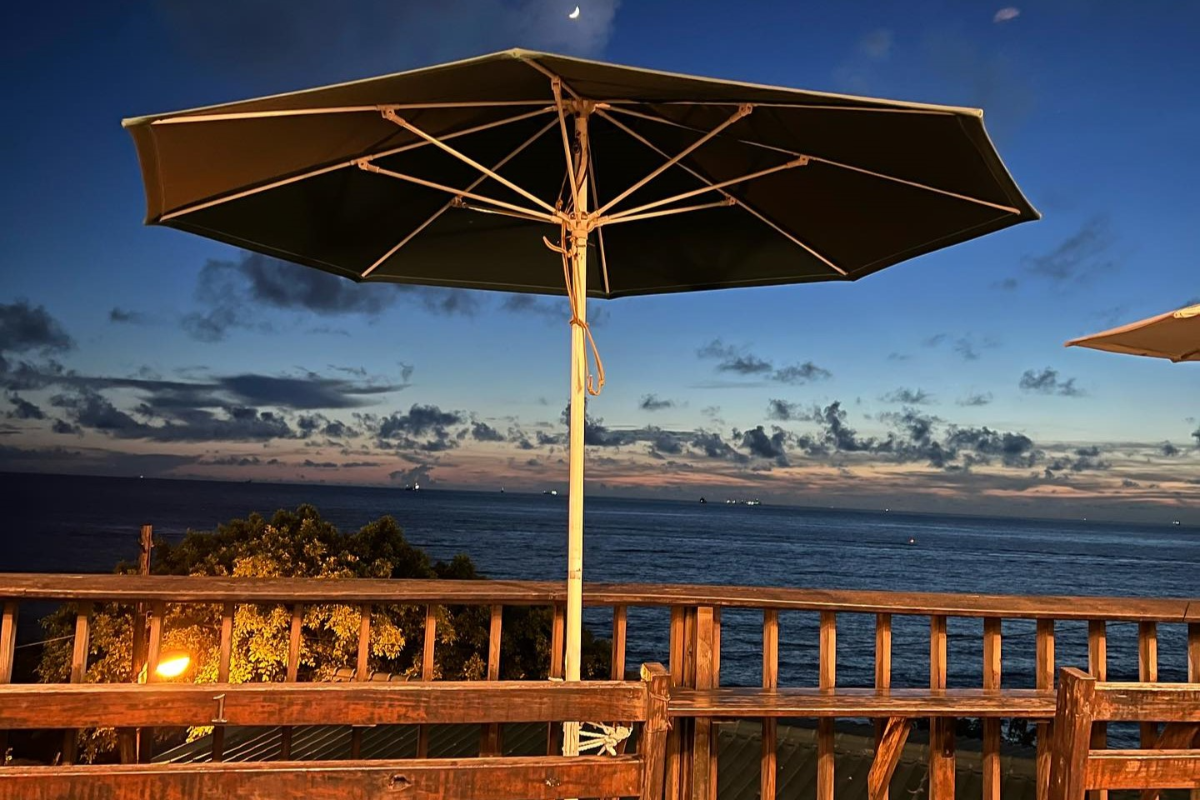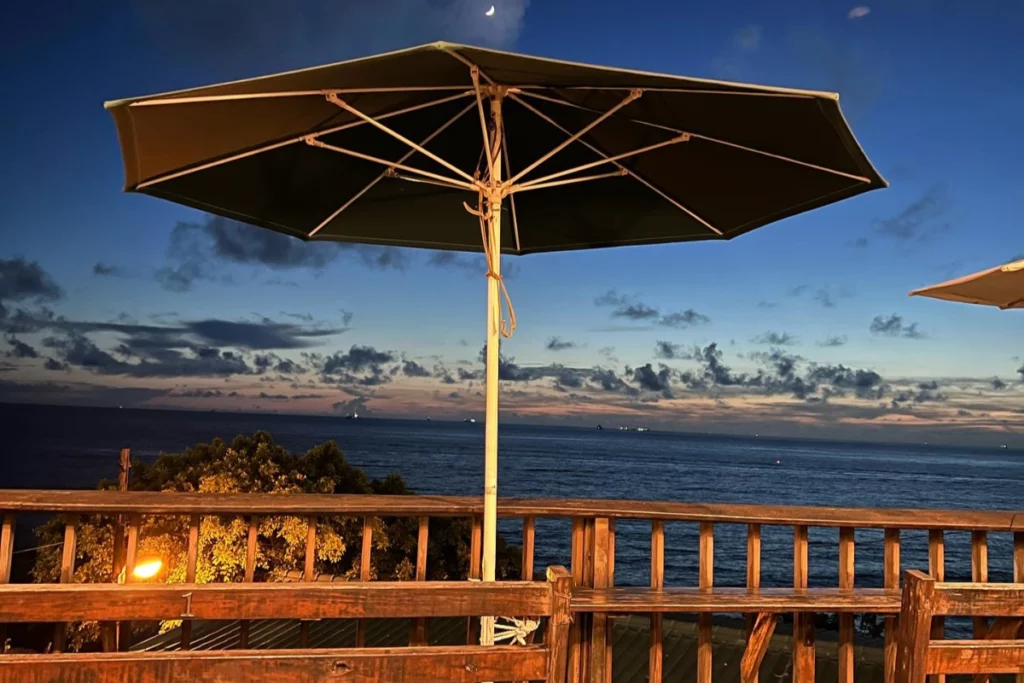 2|Belon Kaohsiung
Belong Restaurant & Wine Bar is a great option for parking close to the exhibition center and walking over because it is tucked behind the Kaohsiung Exhibition Center. Whether it's daylight or dusk, the restaurant's outdoor sitting area puts a breathtaking waterfront view of the port at your fingers. Ordering a beverage and some snacks for a girls' night out with your friends in the evening is strongly advised in addition to dining!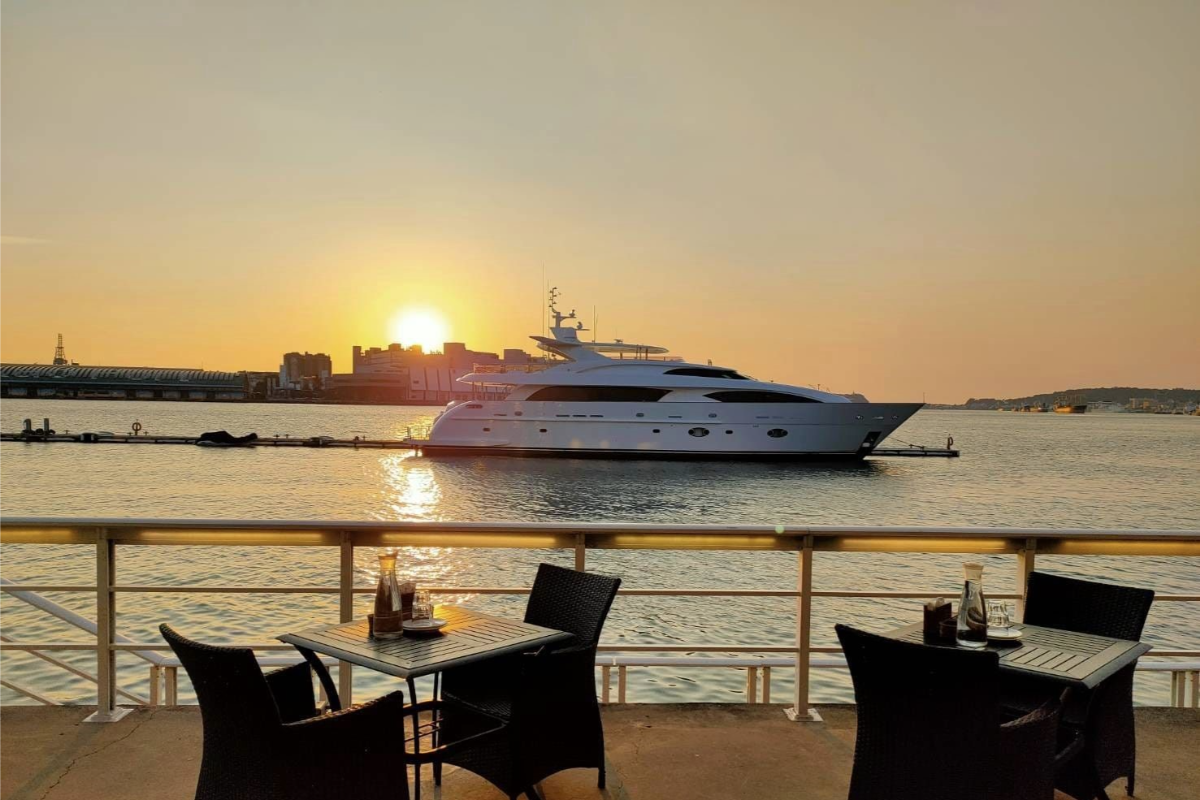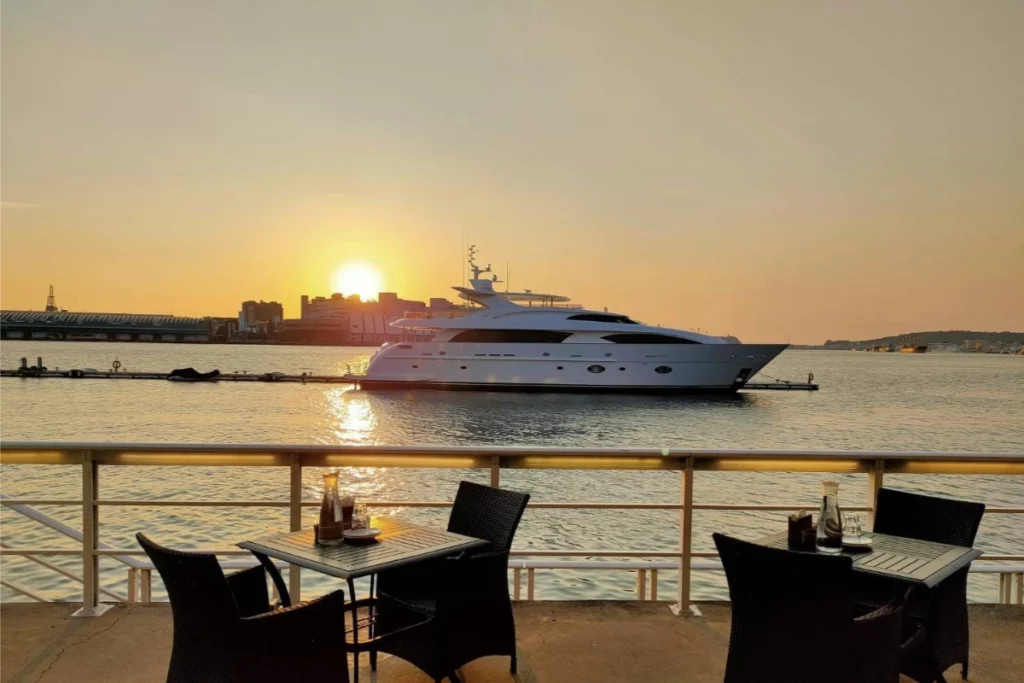 3|Long Embankment Coffee
Located next to the Agongdian Reservoir, Siaogangshan Long Embankment Coffee offers an unobstructed 180-degree view of the lakeside landscape from its front-row position. At night, the long embankment lights up with a kaleidoscope of colors, instantly creating a romantic atmosphere. The outdoor area of the park also features expansive grassy fields perfect for picnics and dog walks, making it an ideal spot for couples to chase the sunset and enjoy a romantic dinner in the evening.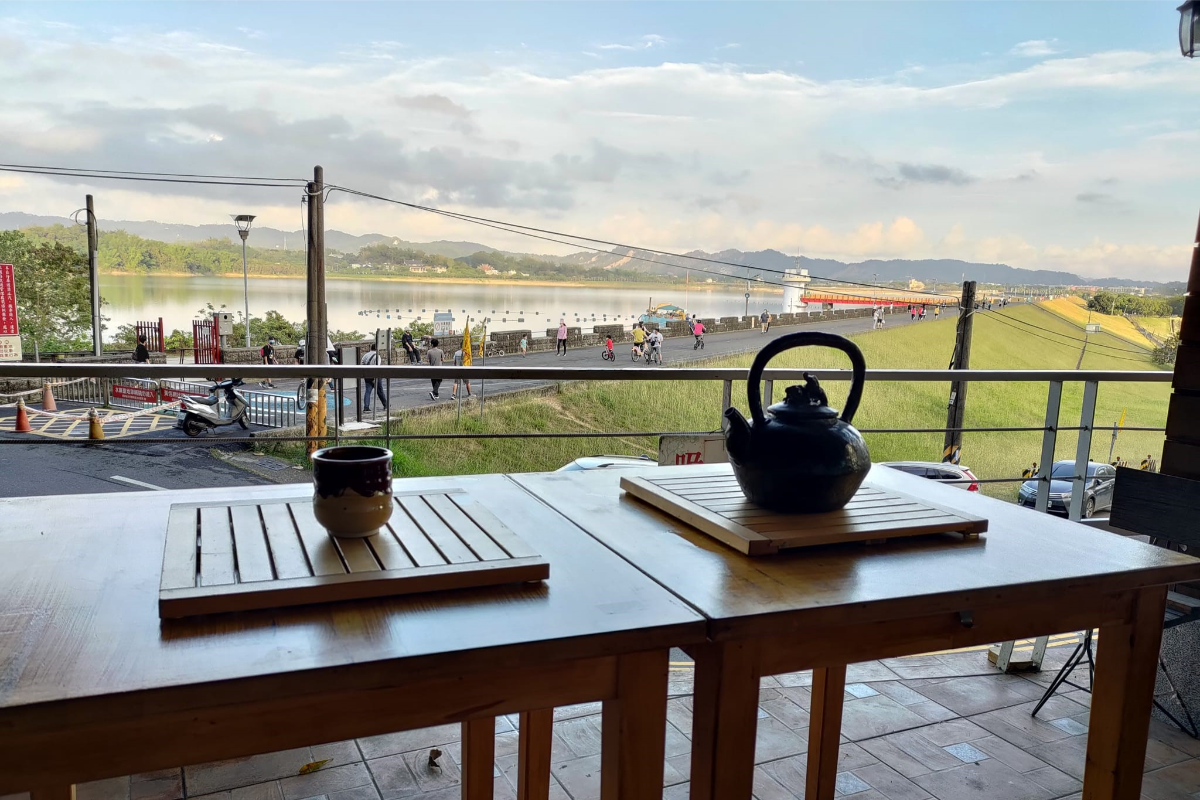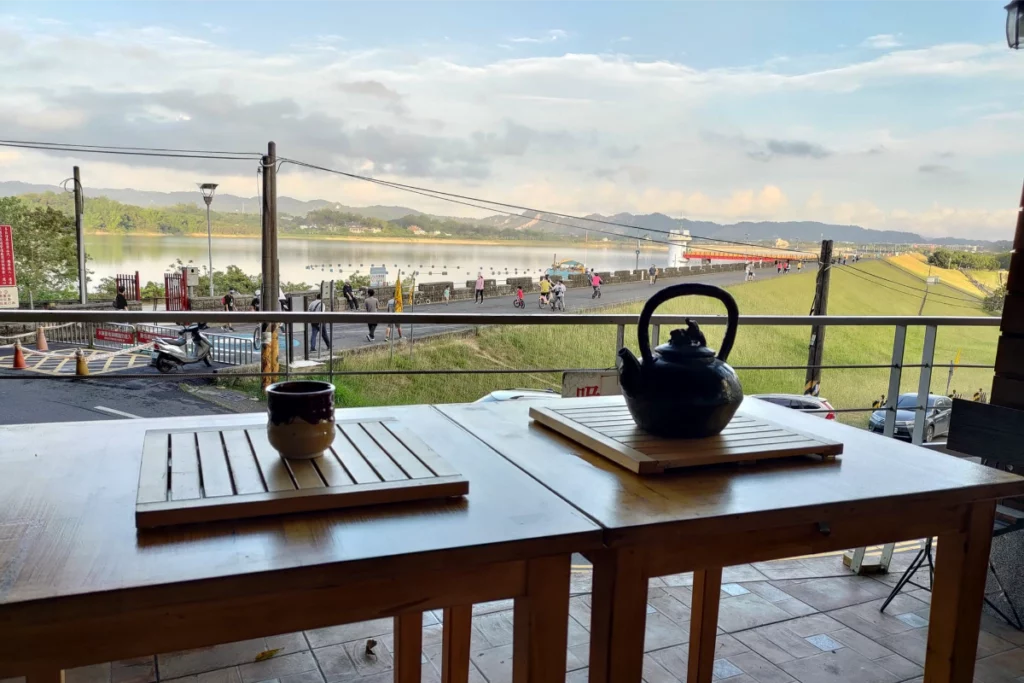 4|Lejiahe Nine J
In addition to being a coastal restaurant, "Lejiahe Nine J" also emits a "natural" environment. You can take in the extensive sea view from the outdoor seating area, which is bordered by trees and vegetation. Many patrons have the impression that they are in a beachside café overseas because to the vividly colored wooden tables and chairs. Additionally, Lejiahe's minimum spending requirement is only 35 NT dollars, so even if you're only visiting to take pictures and enjoy the sea, it won't feel like a big burden.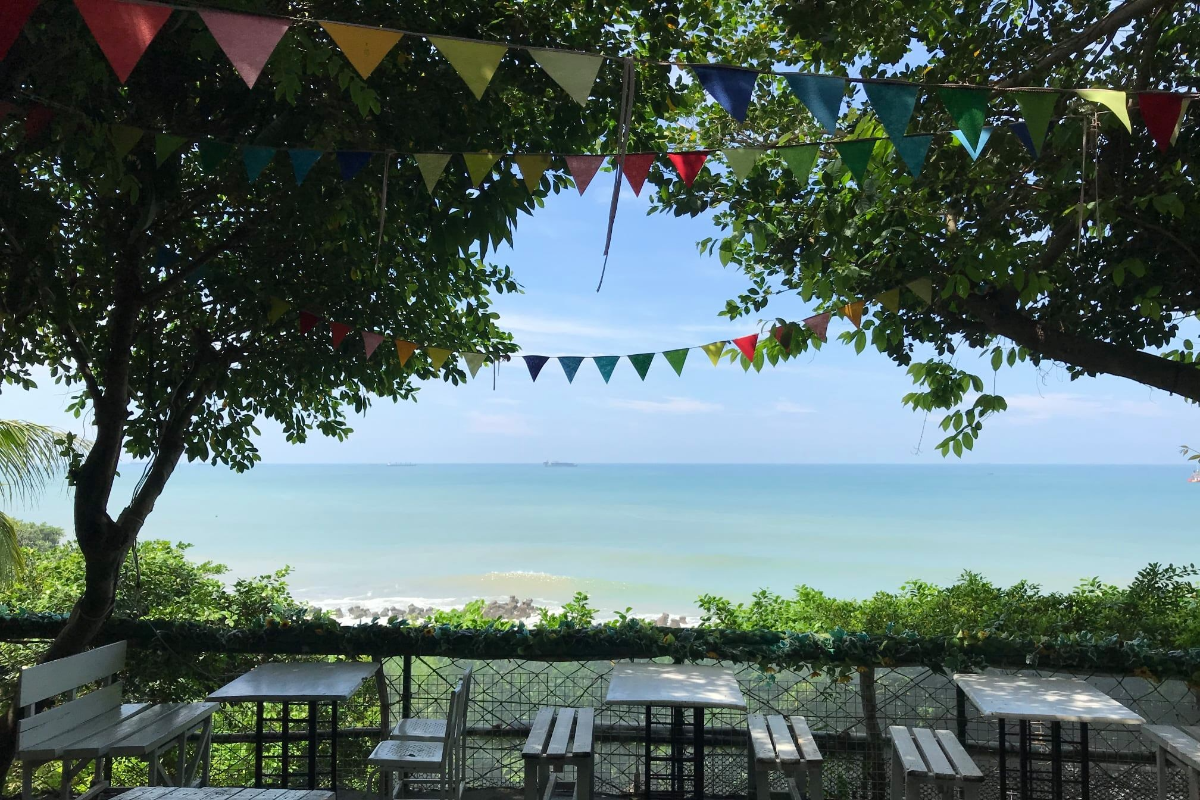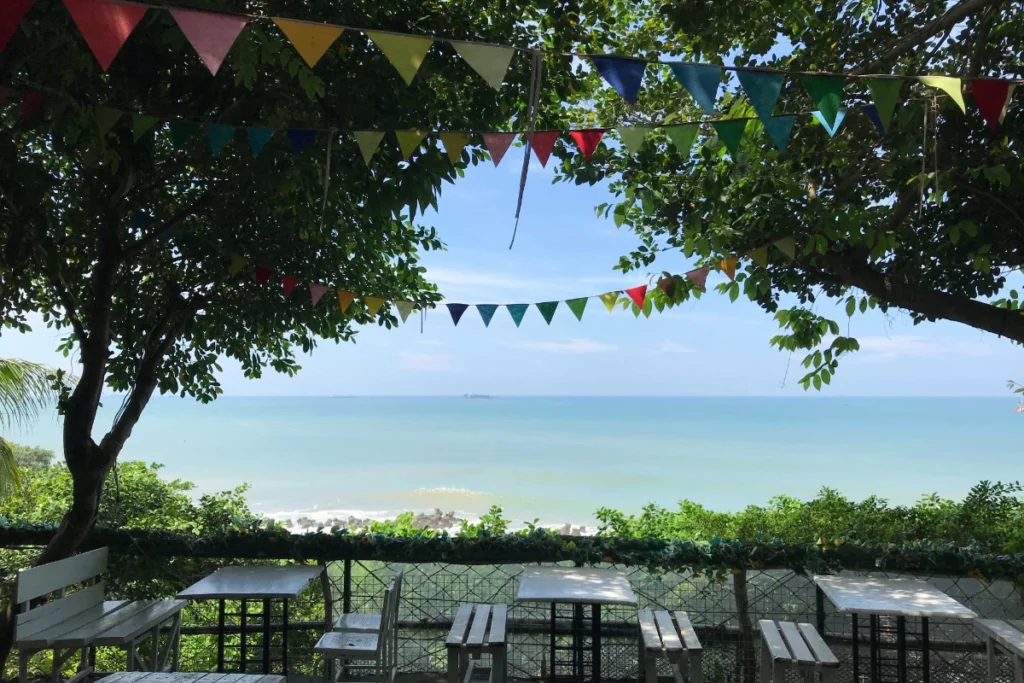 Kaohsiung's Top Secret Attractions: Lakeside and forest
1|lotus pond
Although this attraction may sound a bit old-fashioned, it actually ranks among the top in Kaohsiung's list of fun destinations. That's because at Lotus Pond, you not only get to enjoy the beautiful lake views, but there are also plenty of water activities to enjoy, such as kayaking, paddleboarding, and even a themed water park for the adventurous youth and families to have a great time together.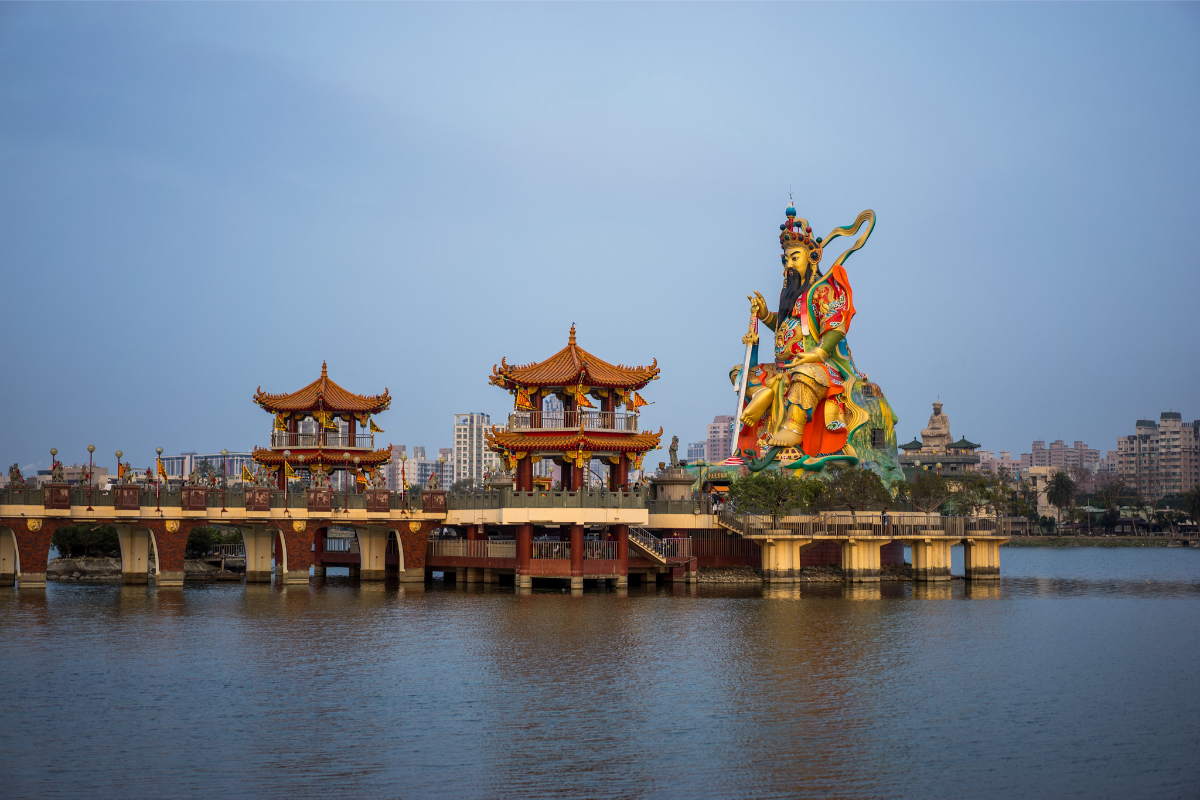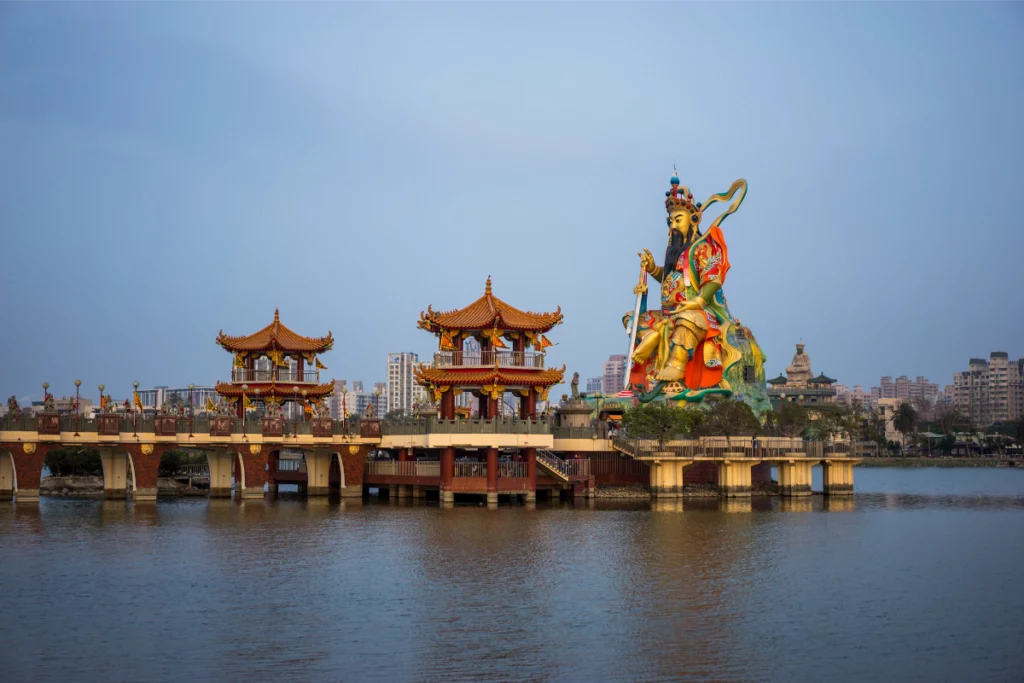 2|Zhongdu Wetlands Park
If you're a fan of Makoto Shinkai's work 'The Garden of Words,' you'll surely fall in love with this delightful attraction in Kaohsiung. Here, you'll find not only lush greenery and serene wetland water views but also a backdrop of towering skyscrapers, reminiscent of the poetic rain pavilion in the animation, creating a truly soothing atmosphere for the soul!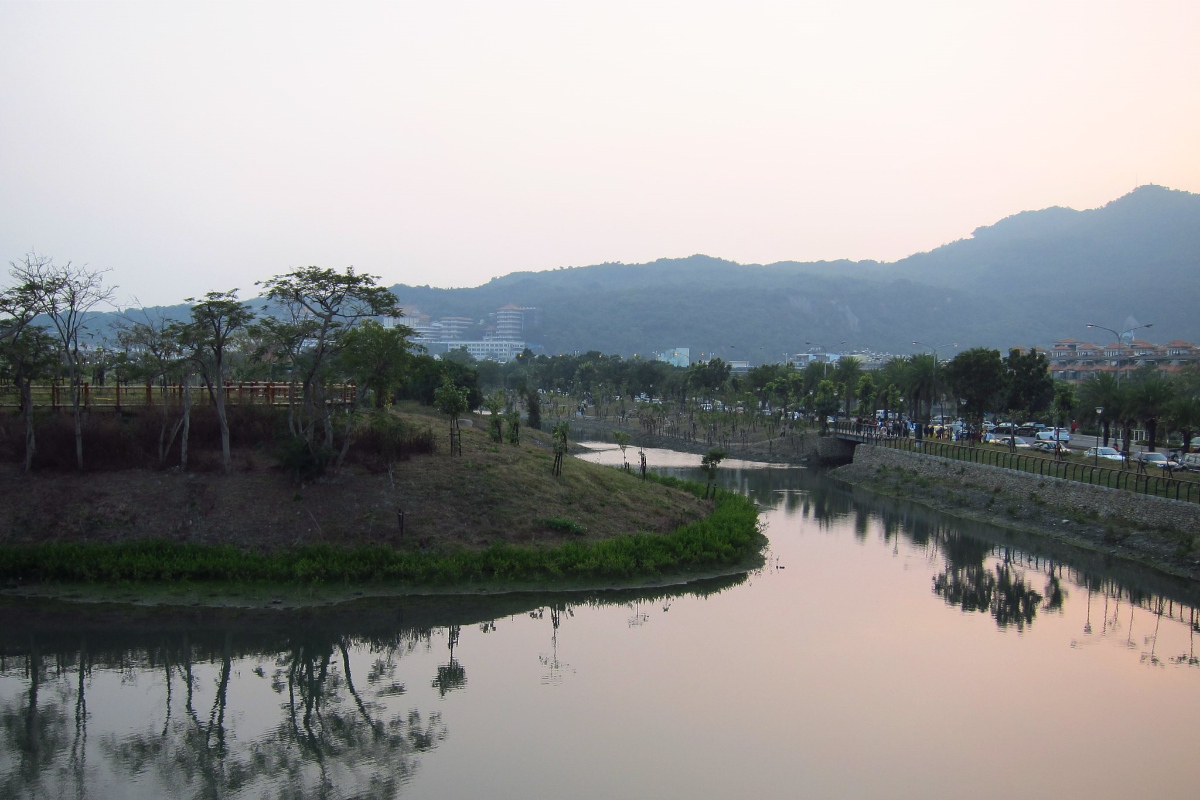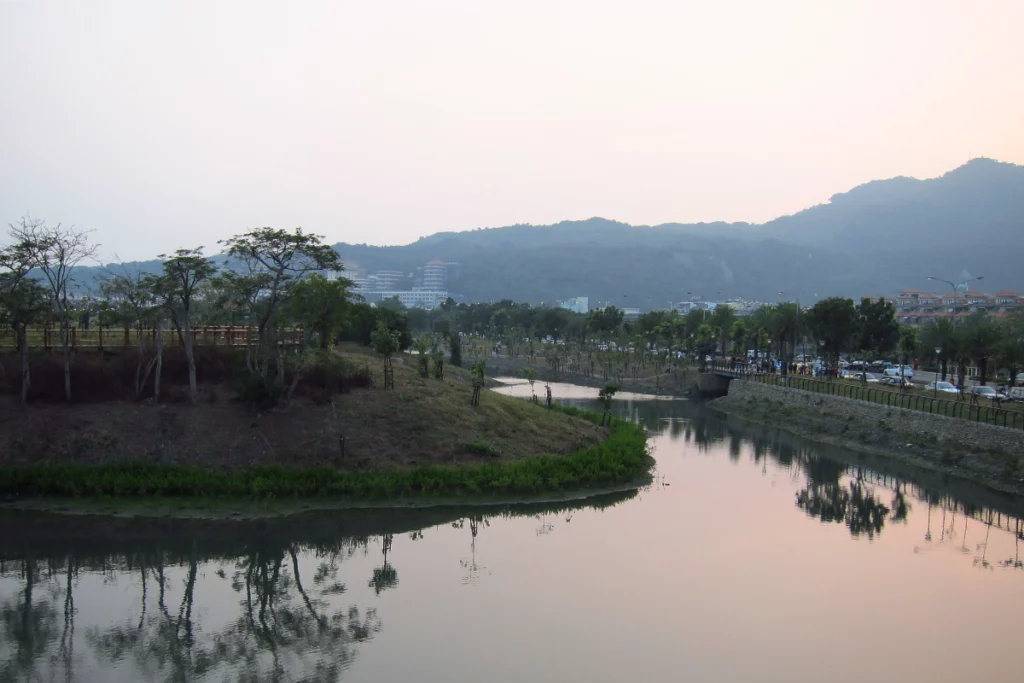 3|Dadong Wetlands Park
Of course, you can take some artistic outside photographs, such as this one at Dadong Wetlands Park, frequently referred to as Kaohsiung's "Forest of Forgetfulness. The total amount of vegetation is denser and more colorful here than it is in Love River Wetlands Park. It appears quite idyllic on a clear day when the lush trees are mirrored in the lake. After enjoying the sunshine, you can wander over to the adjacent Dadong Arts Center to see some breathtaking Kaohsiung nighttime views.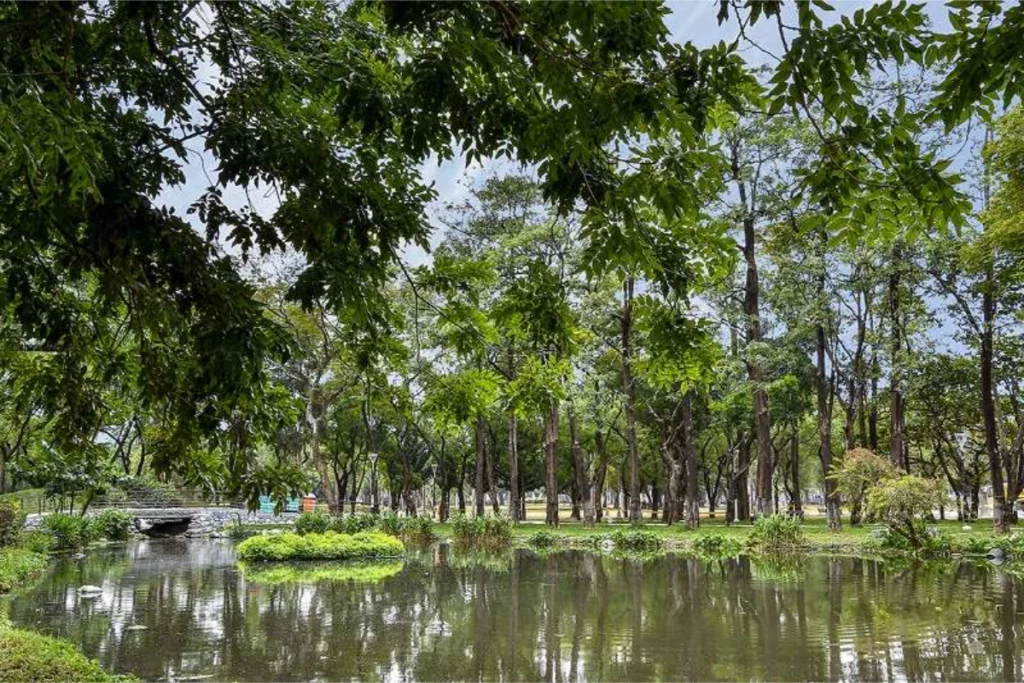 Recommended Hotels in Kaohsiung
For an unforgettable stay while exploring Secret Sunset and Lakeside Forest Attractions, we highly recommend the hotels below for your accommodation reference:
Hi Lai EZ Stay
Kaohsiung Hanlai EZ Stay is located in the heart of Kaohsiung and is a new brand under the Grand Hilai Hotel. This hotel offers a self-check-in service, making the check-in process quick and convenient. Additionally, they have introduced an AI service robot named Hi-Ro, which provides a range of services including item delivery and guidance, enhancing the overall guest experience. The hotel is in close proximity to scenic spots in Kaohsiung, making it convenient for guests who want to enjoy beautiful sunsets.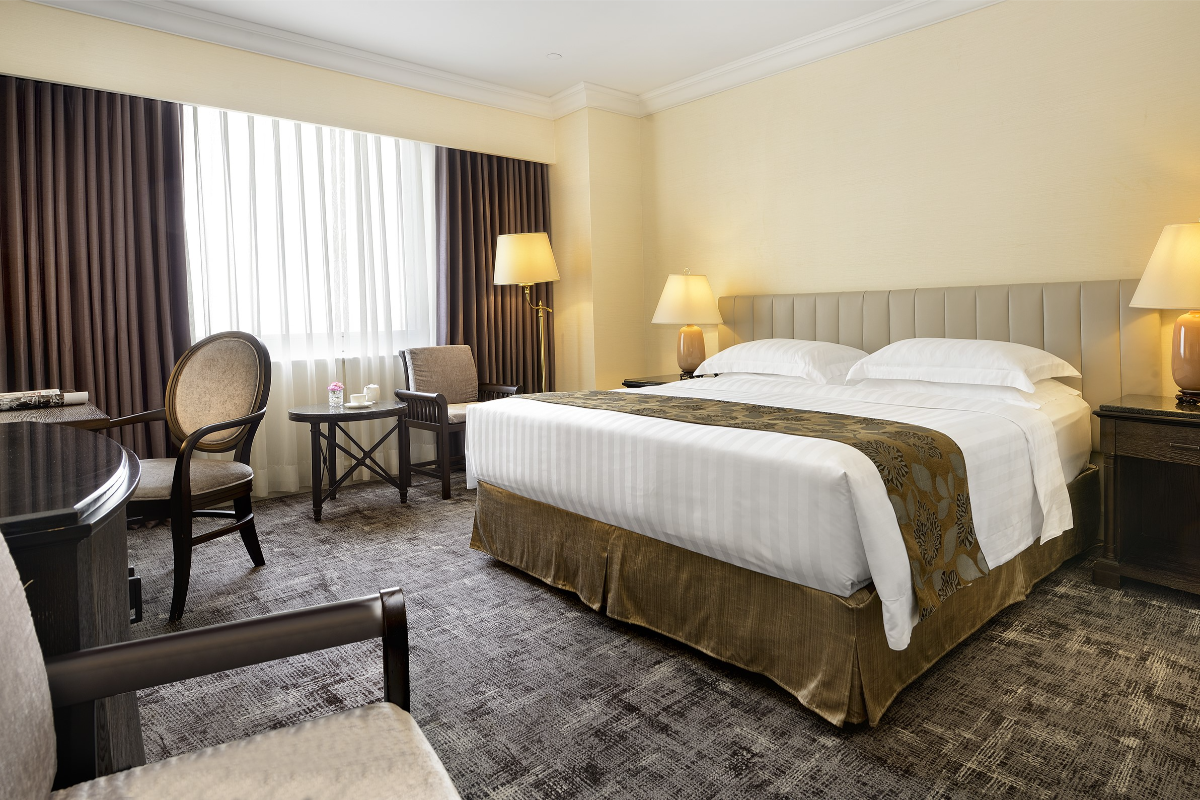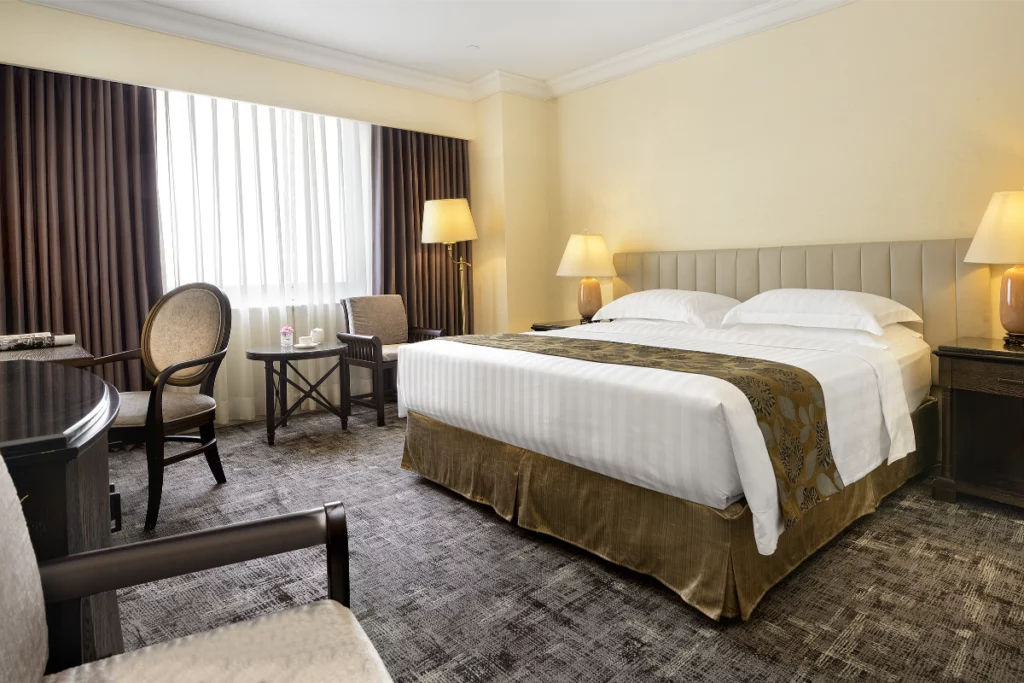 Silks Club
Stay in the heart of Kaohsiung at Silks Club, where luxury meets skyline views. With spacious rooms, gourmet dining, and a rejuvenating spa, it's the perfect base for exploring Kaohsiung's secret sunset attractions.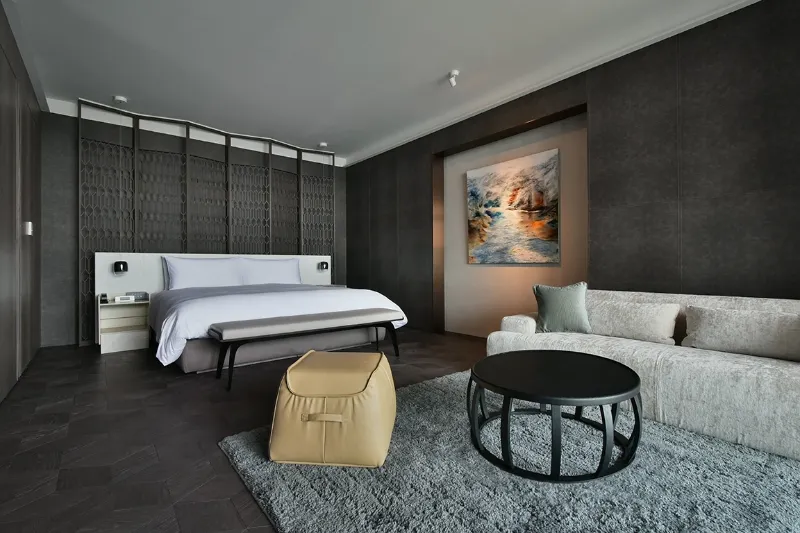 SAYO Hotel
Immerse yourself in Kaohsiung's heritage at SAYO Hotel. Unique rooms blend tradition with modern comfort. Enjoy authentic cuisine and eco-friendly practices while you uncover the city's hidden sunset gems.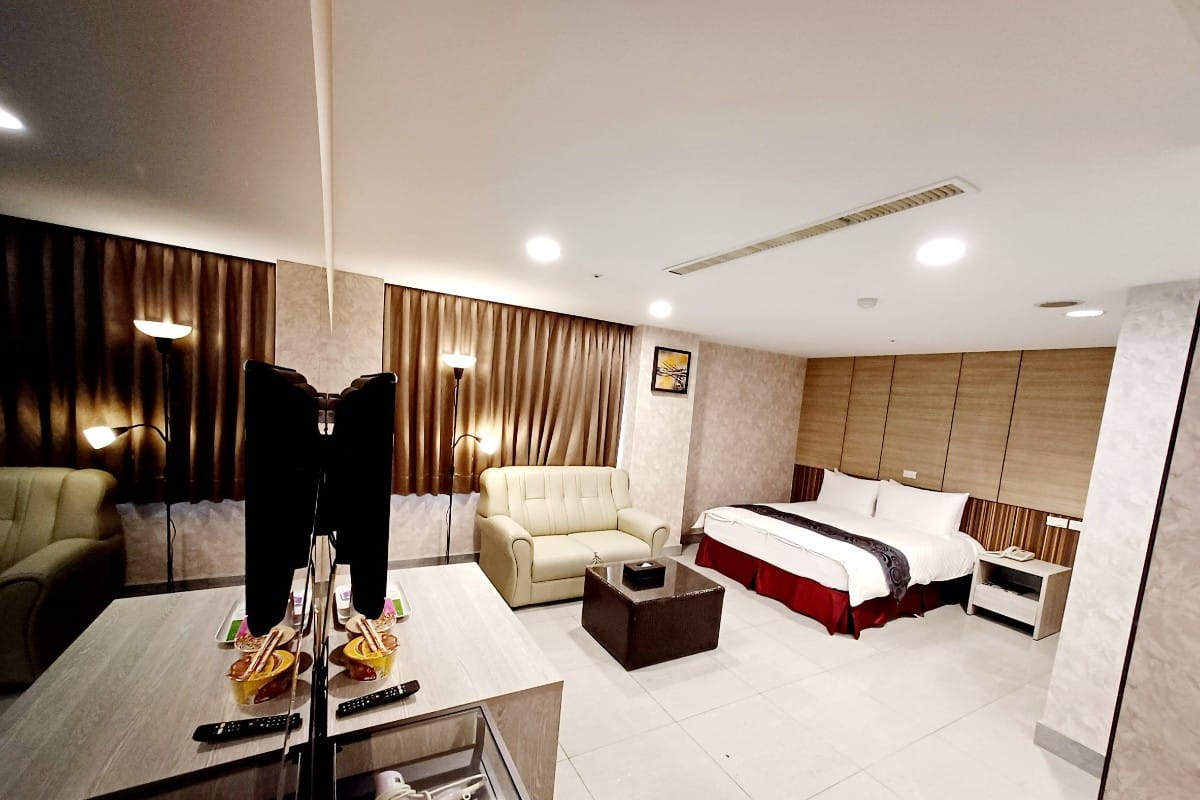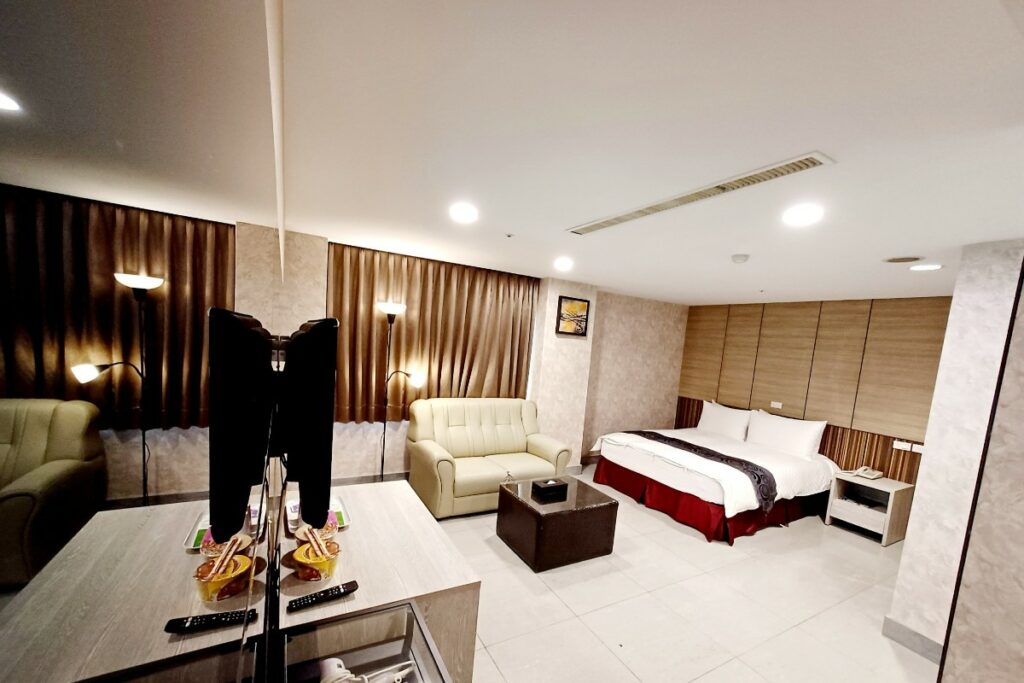 If you want to know more about high-quality accommodation in Kaohsiung, you can check it on the official website.