Last Updated on 11-16-2023
Explore Kaohsiung, an urban sanctuary in Taiwan that holds a collection of captivating secrets. Beyond the usual tourist spots, discover the city's best-kept treasures in 2023. This guide reveals the 10 exclusive attractions that define Kaohsiung's charm and allure. From storied landmarks to secluded natural havens, get ready to experience the extraordinary. Join us in uncovering these hidden gems that promise to surprise and enchant, offering a unique perspective on Kaohsiung's essence. Ready for an adventure off the beaten path? Let's dive in and unlock the city's secrets!
1|Chaishan coastline sea cave
One of Kaohsiung's most well-known secret locations in ChaiShan is called "Chaishan coastline sea cave" and is situated there. Due to the secluded position, you must follow the route next to the "Cape Coffee" all the way down the slope before turning around to face the sea. The enormous inverted U-shaped sea arch is a popular natural Instagram photo location, and when the tide is out, you can even capture a picture of the cave's interior from a rock. The only issues here are the erratic tides and the jagged coral reefs.
Location: Set "Cape Corner Cafe" as the destination to arrive.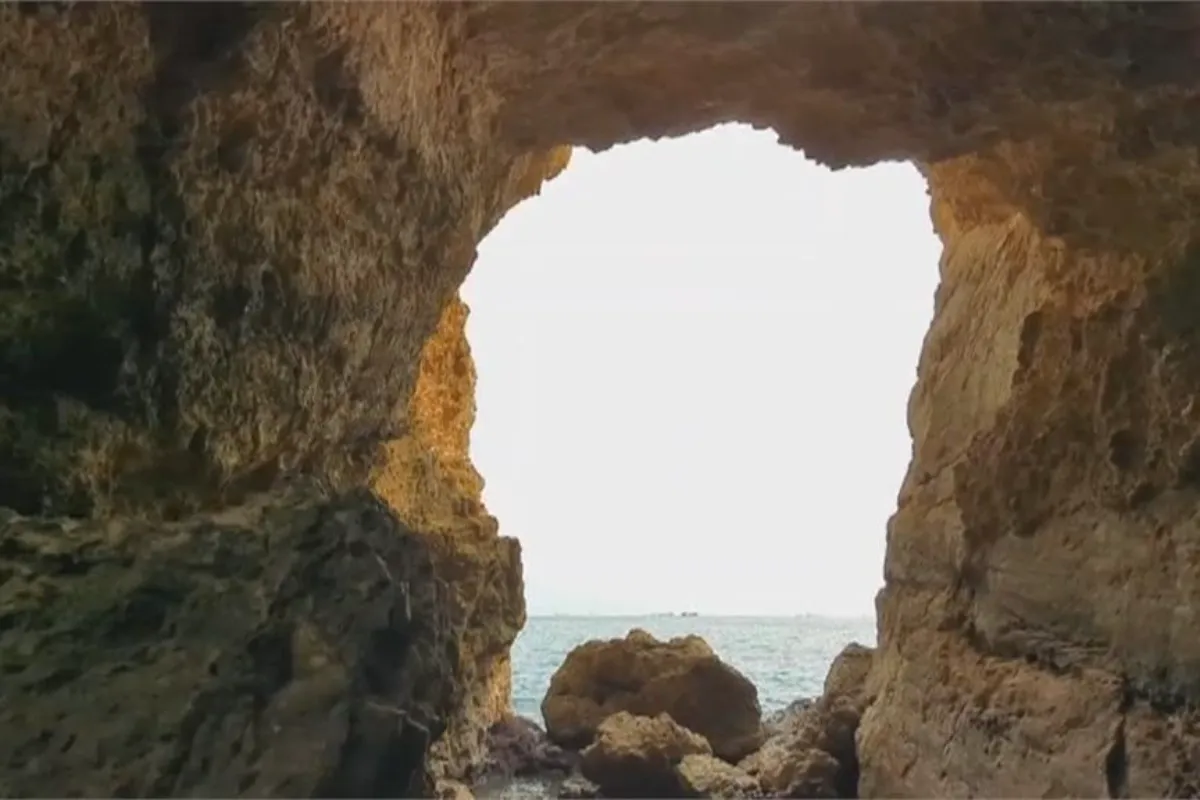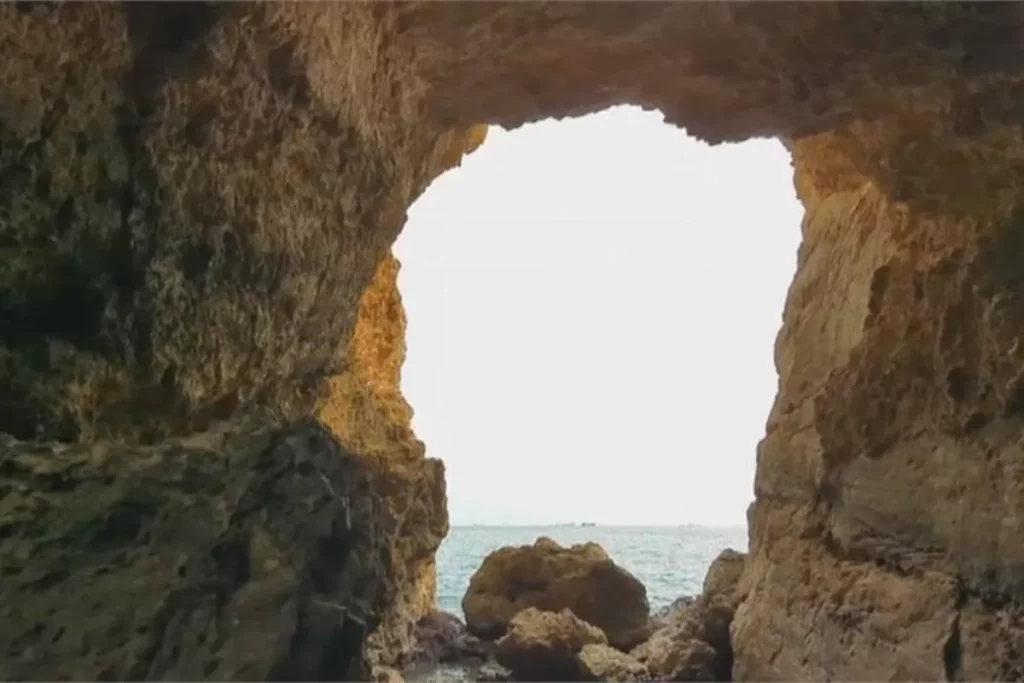 2|Chai Mountain pathway
Chai Mountain, which is close to Xiziwan, is a nice option if you don't want to venture too far from Kaohsiung city. Four adorable baby monkeys can be seen in Chai Mountain when you approach the trail's entrance, and you can see a wooden pallet while strolling down an old shopping street. You can also occasionally see animated monkeys in the trees waving at you, but you should be careful not to feed them and to keep your distance from them as well.
In addition to the Chai Mountain's natural beauty, Kaohsiung is home to a fantastic attraction called "Big Monkey Cave," a cave made of reefs, stalactites, and bamboo shoots that will not only satiate your need for adventure but also enable you to go on a heart-pounding adventure.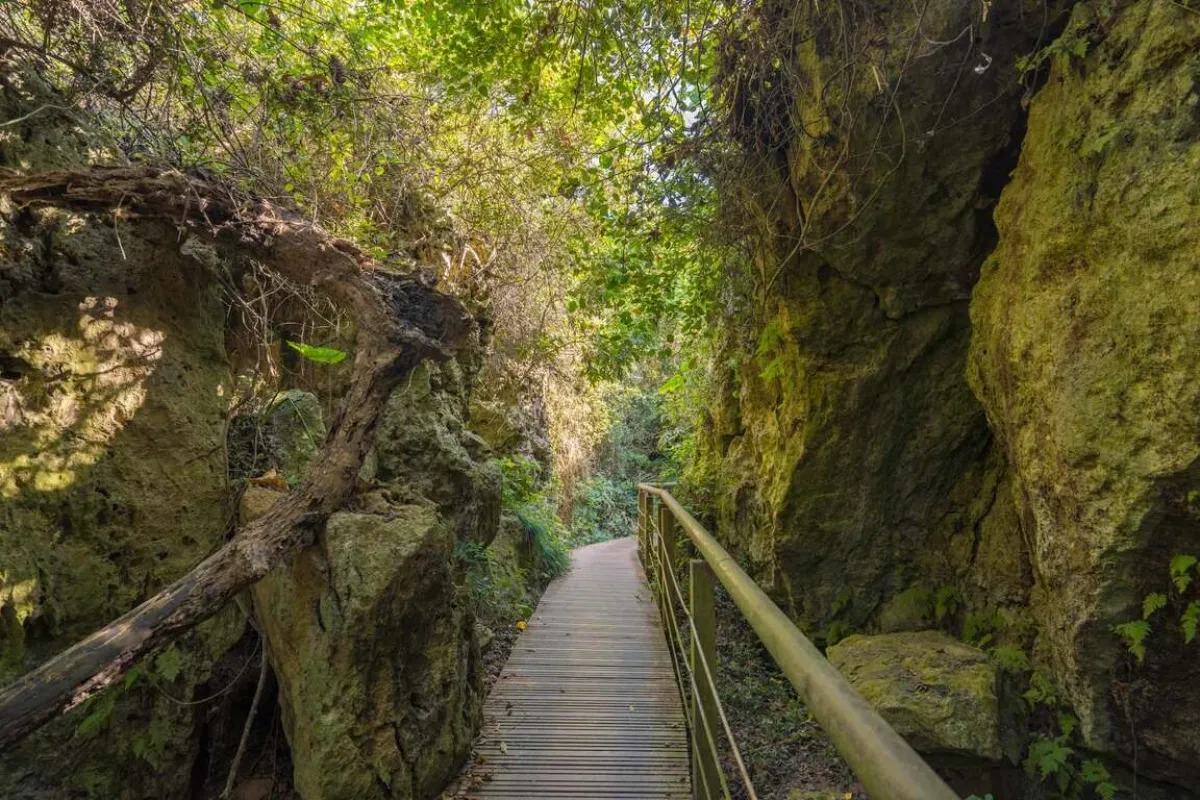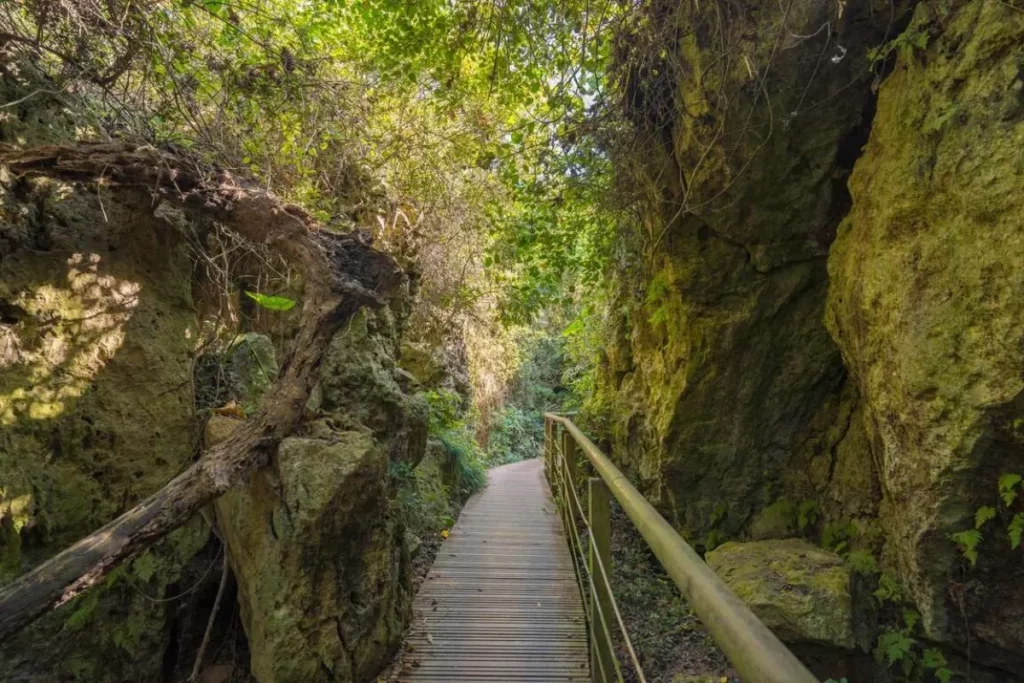 3|Longtoushan Eagle Valley
"Longtoushan Eagle Valley" is situated in the Maolin National Scenic Area and is about a two-hour drive from Kaohsiung City. The area's two-kilometer-long Longtoushan Trail provides a breathtaking view of the canyon's distinctive erosion formations. The majority of the trail is made up of wooden boardwalks and stairs. It partially resembles a Taiwanese version of the "Great Wall" since you walk along the hill without any protection. After finishing the path, tourists can take in the beautiful surroundings by exploring sights including the Duona Suspension Bridge, Lover's Valley Waterfall, Butterfly Valley, and Duona Tribe.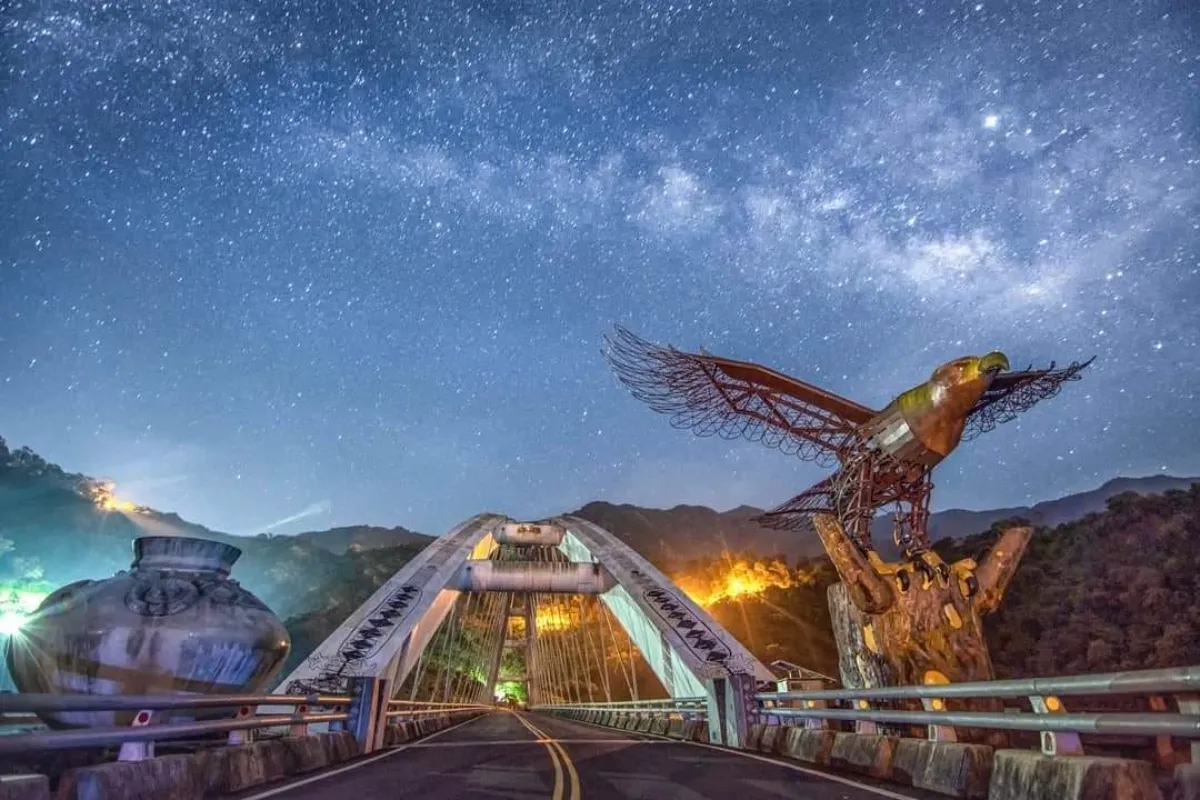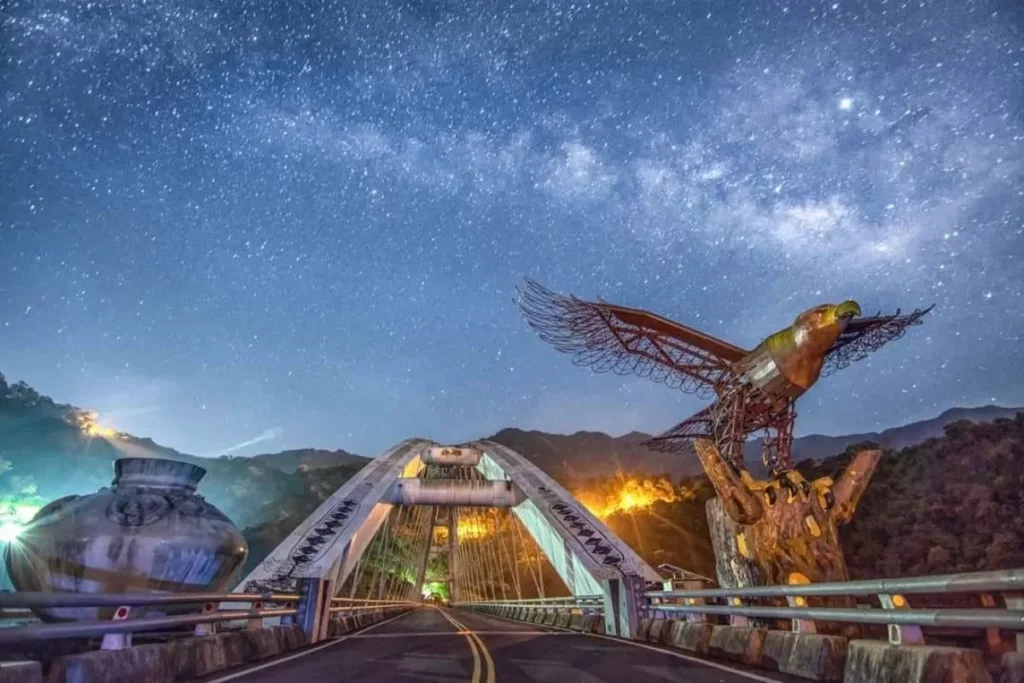 4|An Le Building
In the southernmost part of Kaohsiung City, within Lin Yuan District, there is a place called "On Lok Building". This distinctly unique Baroque-style structure is tucked away within alleys. Its history includes serving as a tavern, a theater, and an inn. Despite its current appearance of being somewhat worn down, it still holds a charming atmosphere and remains a hidden gem of Kaohsiung. The location gained significant popularity after being featured as a filming location for the popular Taiwanese drama "The Way We Were", attracting numerous photography enthusiasts who appreciate abandoned aesthetics. It has also become a trendy hidden IG-worthy spot in Kaohsiung!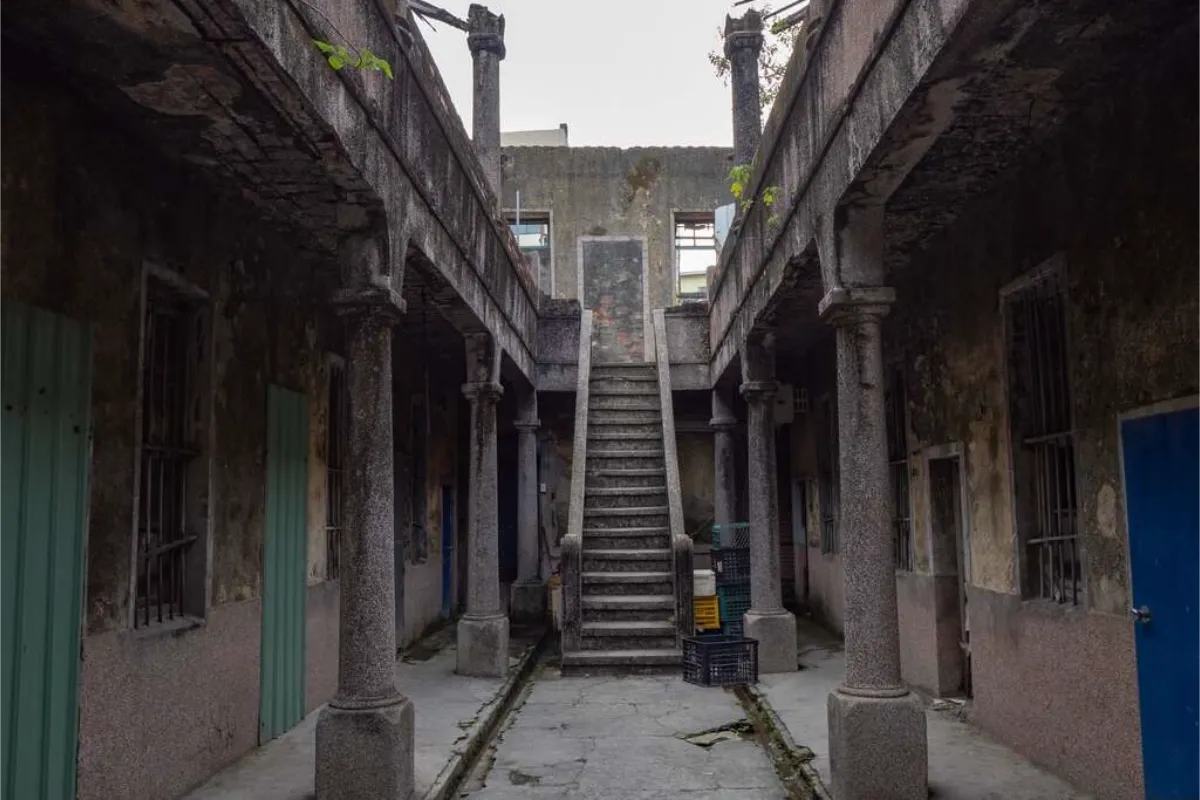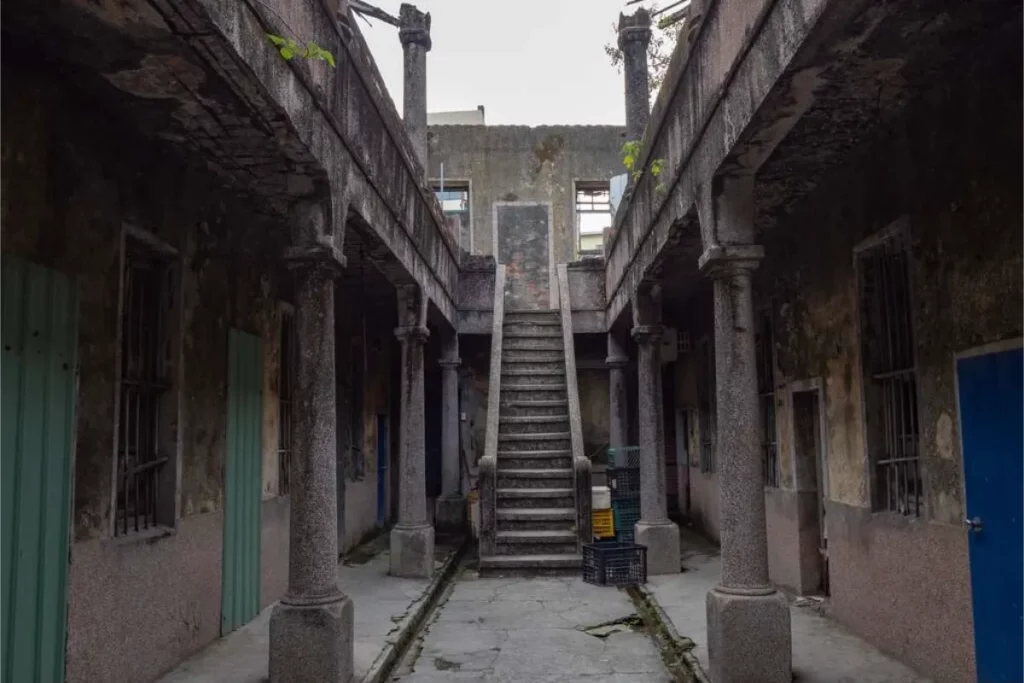 5|Zhongdu Wetlands Park
There is a wetland region tucked away in the city, and there is even a Totoro tunnel there! The expansive Zhongdu Wetland Park is home to a variety of attractions, including wooden walks, play pavilions for kids, suspension bridges, and an ecological rehabilitation area for mangroves. The park provides a wide variety of amenities. When compared to viewing the mangroves up close in Hsinchu's mangrove forests, walking on the suspension bridges offers a distinct perspective that helps you comprehend the wide expanse of mangroves.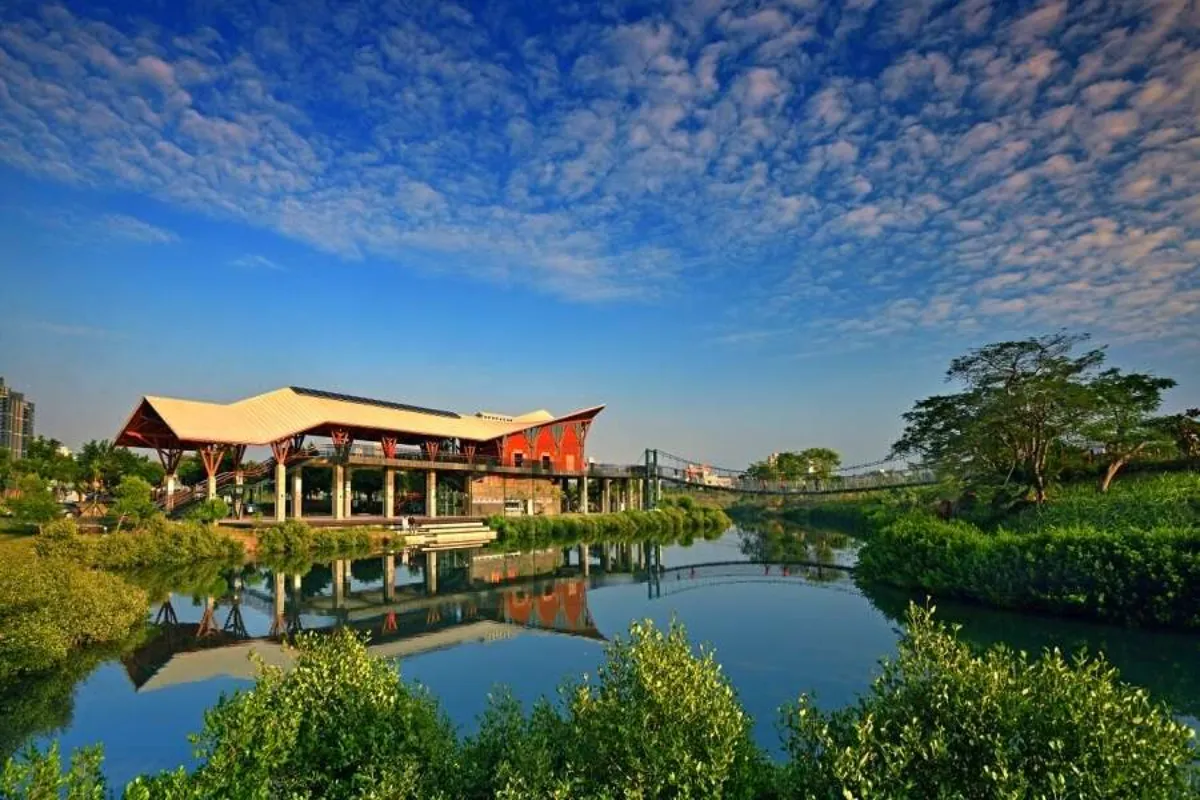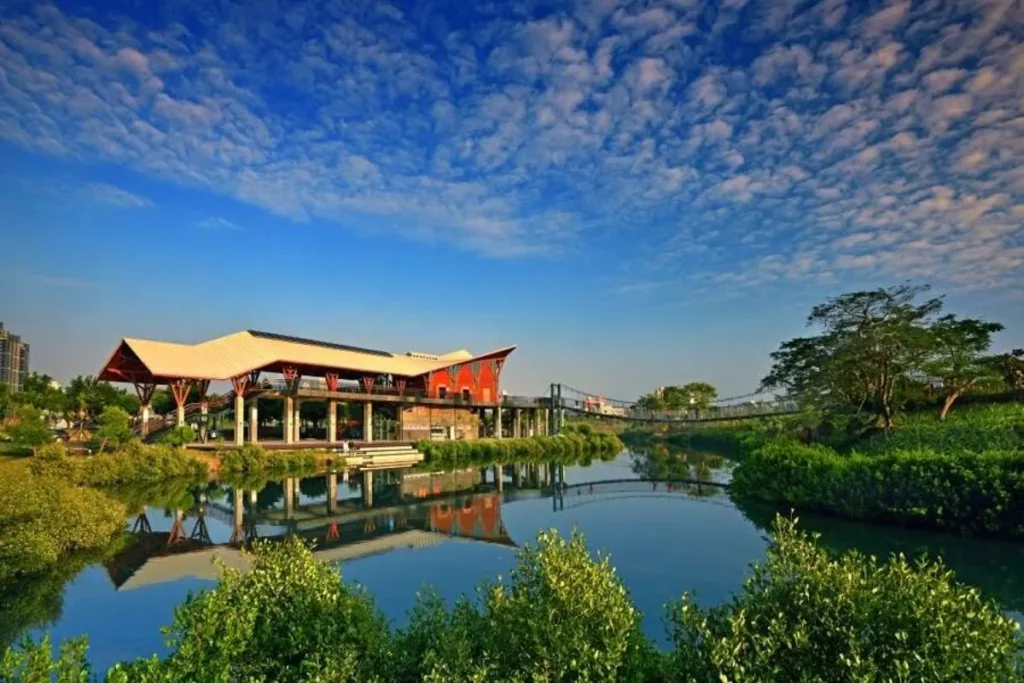 6|Da Hu Tomato Cooperative
The Dahu Tomato Cooperative in Kaohsiung City's HuNei District is also highly suggested if you enjoy the vicissitudes of time. The large phoenix tree in front of the club will be in full bloom with bright red flowers and the red flowers falling from the branches will cover the entire ground as if it were a red carpet, and together with the green leaves on the tree and the red concrete bricks, they will form a picturesque photo booth even though the red brick building, which was once a tomato canning factory, is now a dilapidated wall!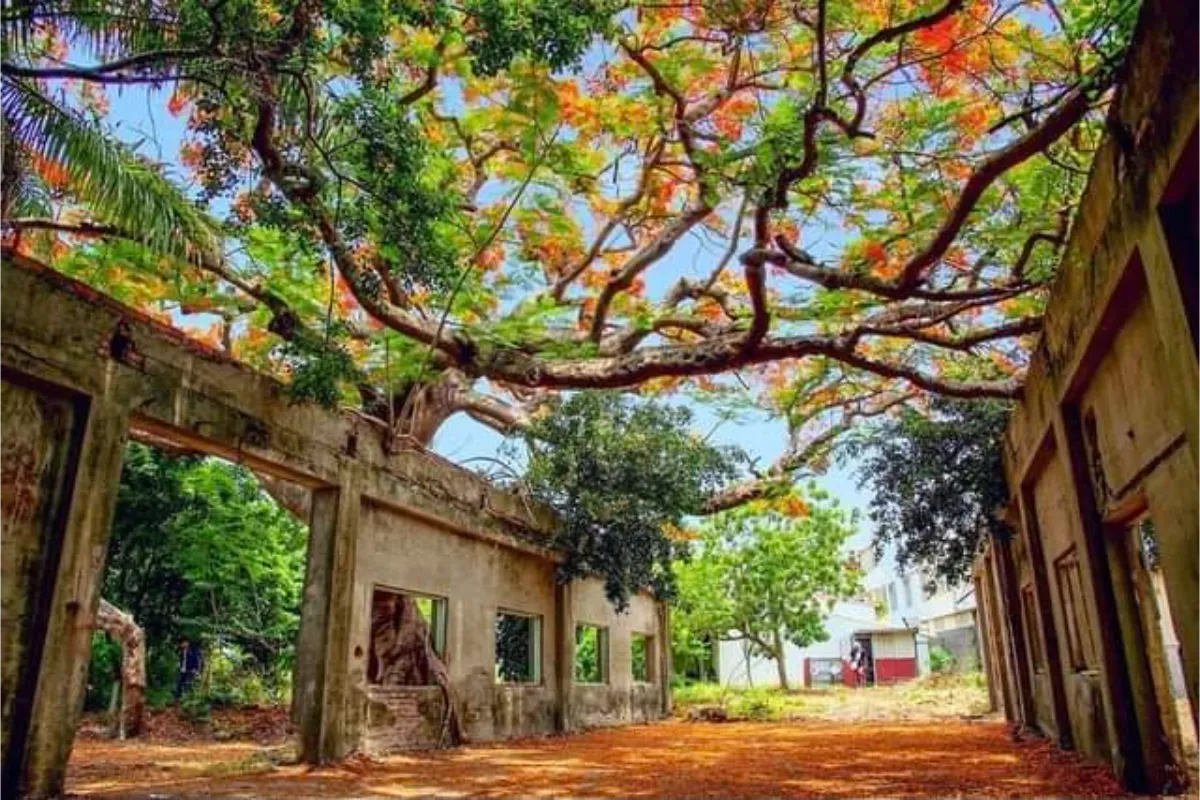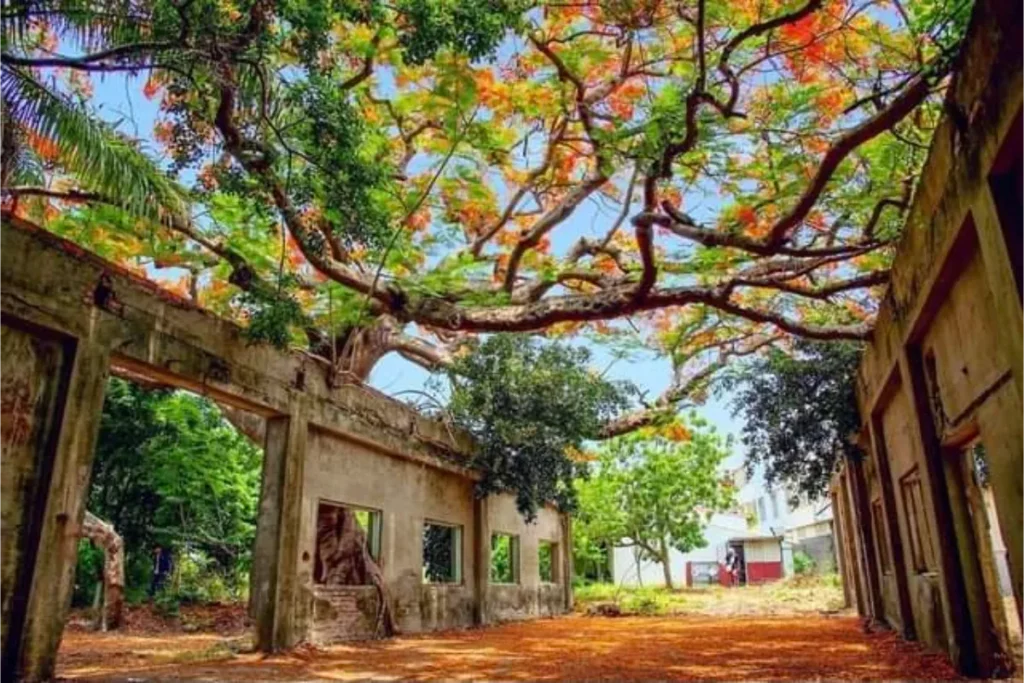 7|Hongmaogang Cultural Park
The government has maintained and expanded Hongmaogang Port, which has a 400-year history and has changed from a fishing village to a container port, into the "Hongmaogang Port Cultural Park." Through artistic and cultural displays, visitors can now go back in time to the history and prosperity of the past. The "Tower Restaurant," located inside a renovated old signal tower, the "Settlement Exhibition Hall," showcasing the history of Hongmaogang Port, the "Outdoor Display Area," showcasing vintage architecture, the "Skywalk," formerly a coal conveyor belt, the "Pier and Waiting Room," for cultural boat tours, and the "Observation Deck," where visitors can watch large ships enter the port, are all located within the park.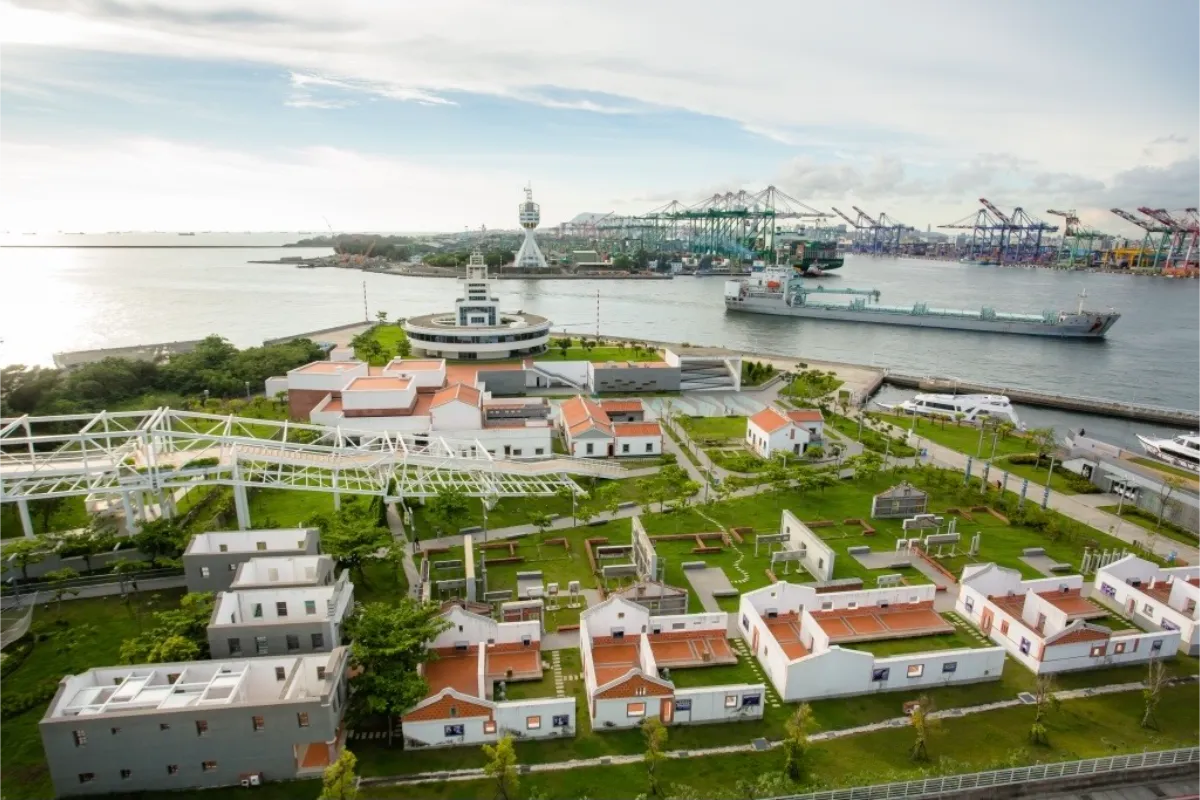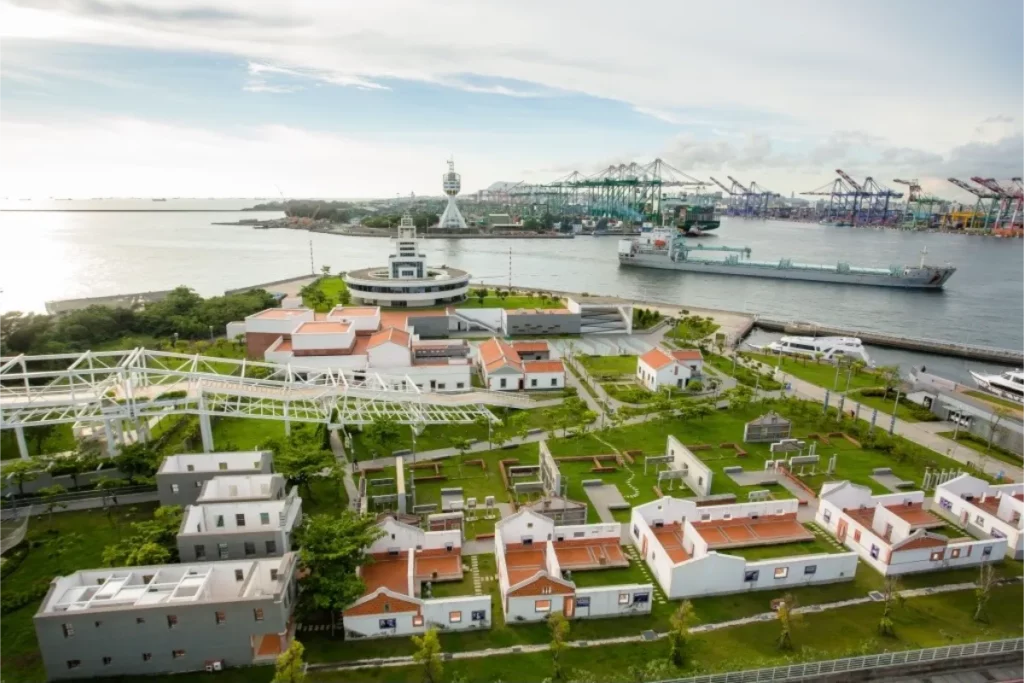 8|Maolin Valley Waterfall
Following the Luo Mu Si Creek Trail, leisurely strolling through the picturesque emerald green valley, eventually leads to the Maolin Valley Waterfall.
The creek water beneath the waterfall is so crystal clear that it takes on an unbelievable jade-like blue hue, a beauty that makes one reluctant to leave once they've arrived.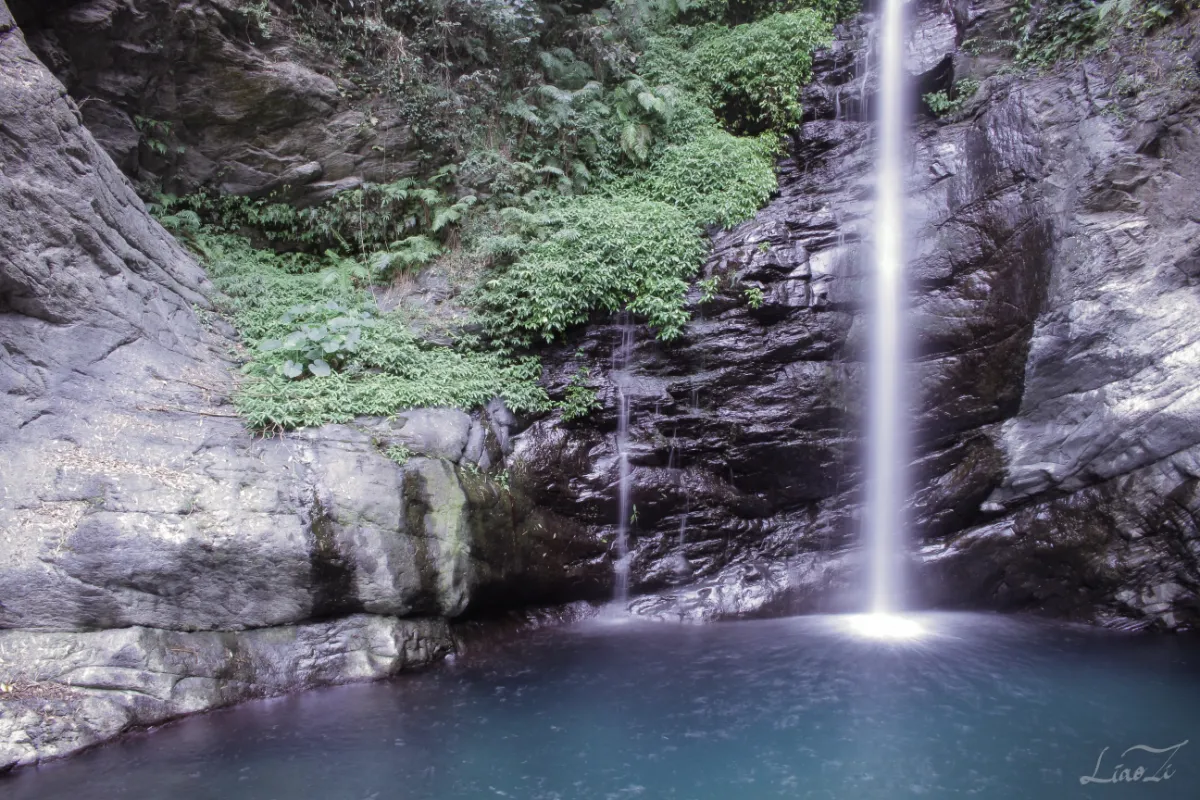 9|Cijin Tunnel of Stars
A must-visit popular attraction in Kaohsiung, Cijin Island, features attractions such as Cijin Beach, Cijin Rainbow Church, and beneath Qihou Battery, there's also a military defense tunnel dating back to the Japanese colonial period – the "Cijin Starry Sky Tunnel." This tunnel allows travelers to cycle or stroll towards Cijin Bay. Recently renovated and equipped with new installations, the tunnel now boasts 10 new light and shadow animations, enhancing the dreamy tunnel lights and unbeatable sea views. It continues to firmly hold its position as one of Kaohsiung's top hidden gems!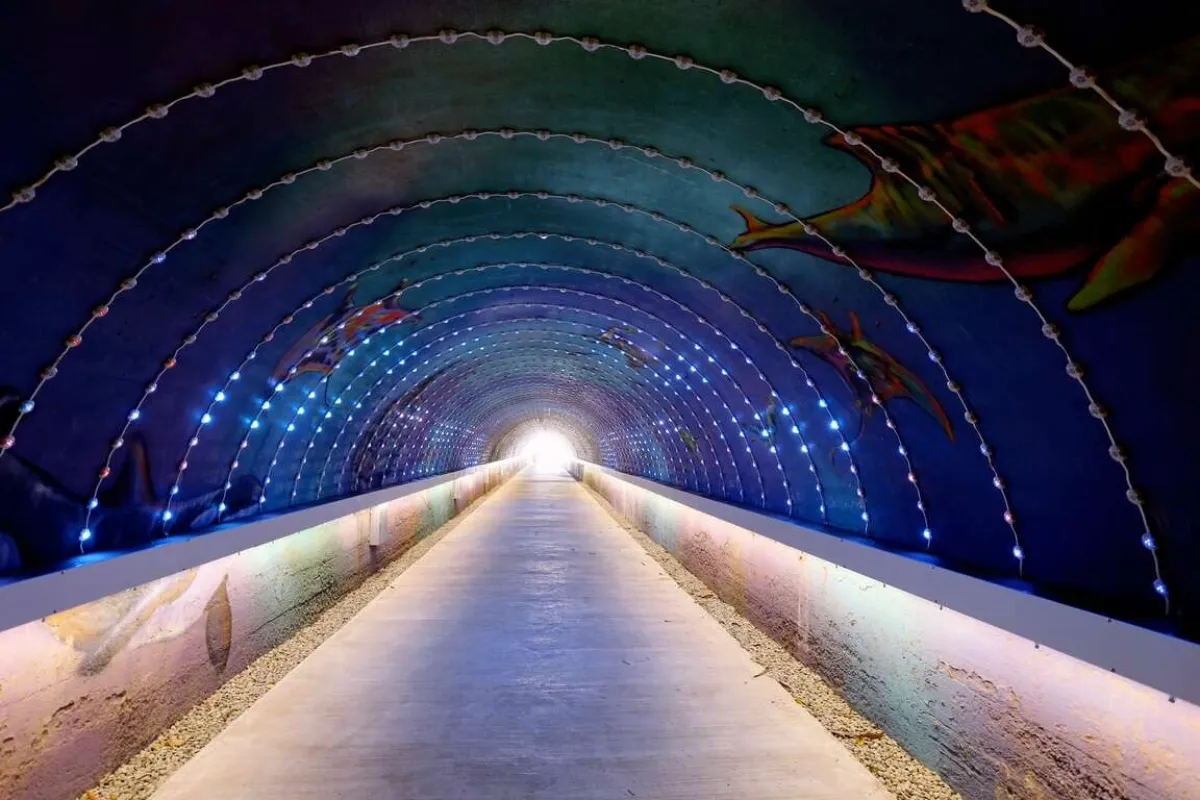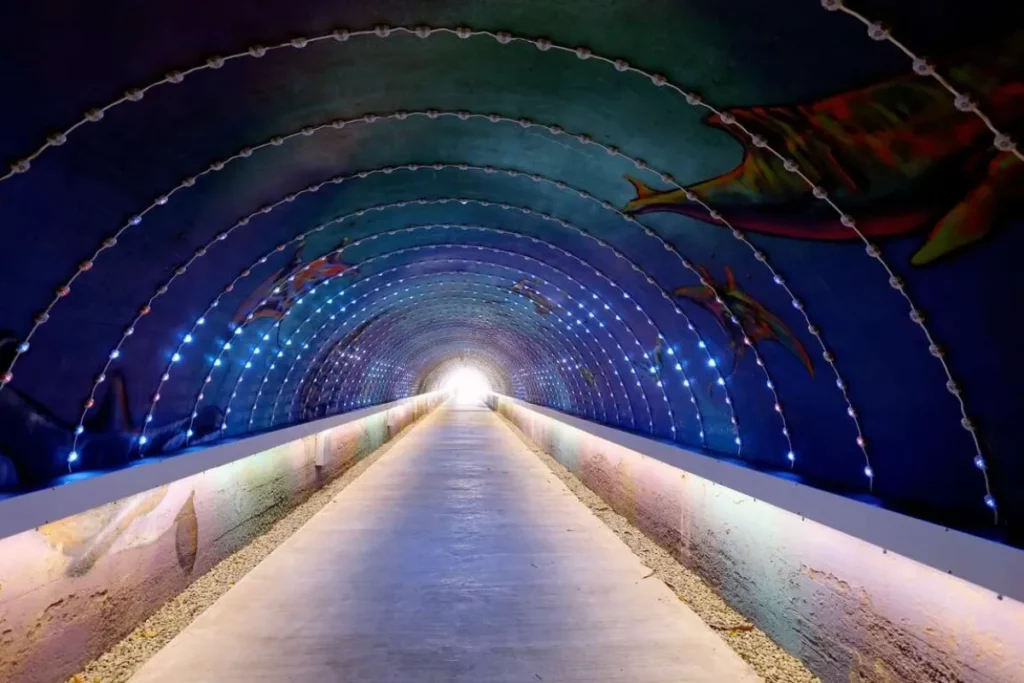 10|Dashu Old Railroad Bridge
The "Dashu Old Railroad Bridge" was a railroad bridge that connected Kaohsiung with Pingtung, and it was situated in the Dashu District of Kaohsiung. It was Asia's longest railway bridge when it was finished in 1913. It was converted into the Sky Rail Bikeway, a pedestrian path for walking and taking pictures, after performing its original purpose. Trains zooming across the brand-new parallel railway bridge may be seen while strolling along the path, which adds an intriguing touch. The park area has large lawns for picnics on the weekends and a wetland park where you may ride your bike leisurely. Additionally, if you have the time, you can stop by the adjacent Sanhe Brick Kiln to make your own red brick mementos.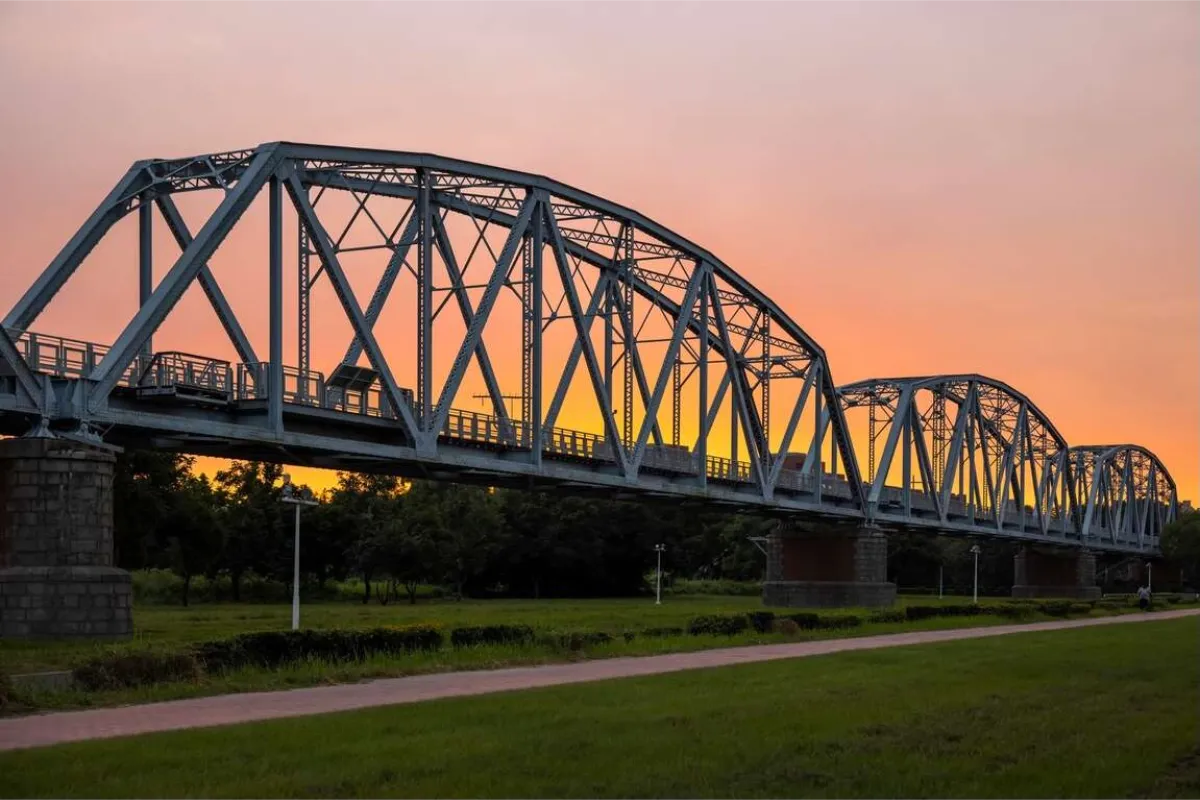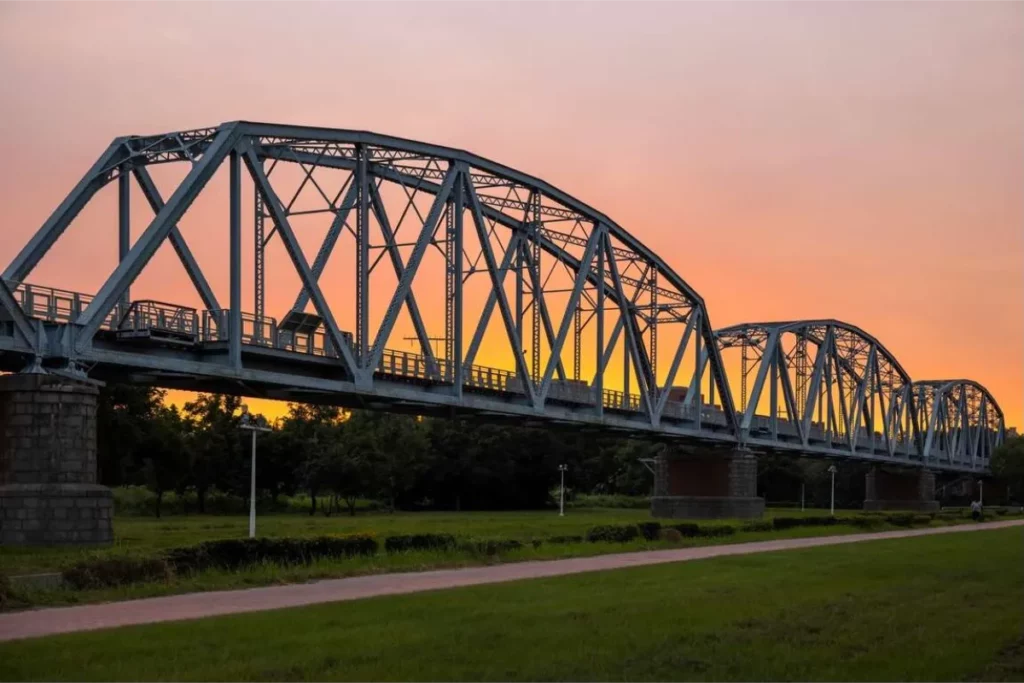 Recommended Hotels in Kaohsiung
Silks Club
Experience refined elegance at Silks Club in the heart of Kaohsiung. Enjoy contemporary design, breathtaking city views, and indulgent amenities, including fine dining and a rejuvenating spa.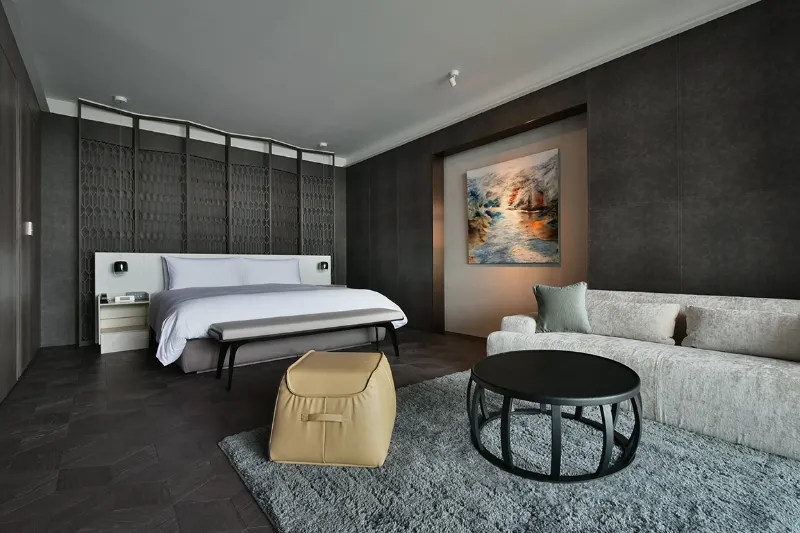 SAYO Hotel
Immerse yourself in Kaohsiung's heritage at SAYO Hotel. Discover a fusion of modern comfort and traditional aesthetics, complemented by authentic cuisine and a commitment to sustainability.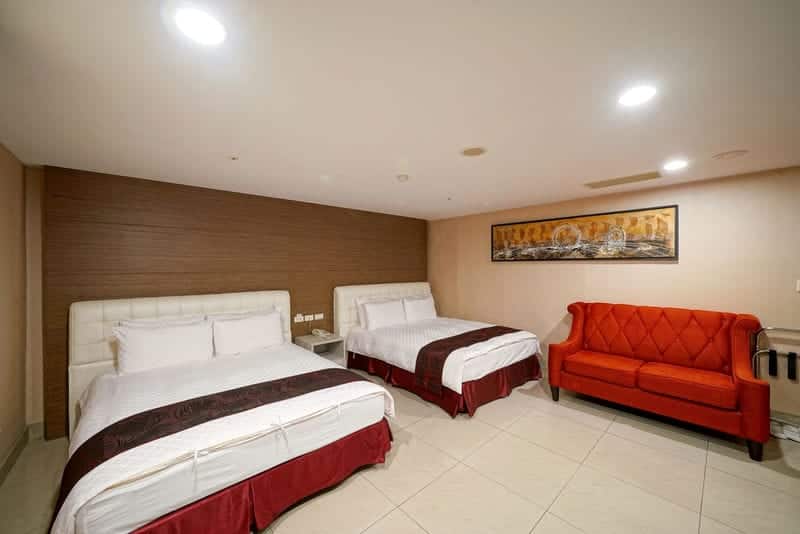 If you want to know more about high-quality accommodation in Kaohsiung, you can check it on the official website.