Last Updated on 11-16-2023
Dome of Light :Introduction
Formosa Boulevard stop presently stands as the solitary interchange point, seamlessly bridging the red and orange lines of the Kaohsiung MRT system. Its Chinese designation, "Formosa Station," subtly references the pivotal 1979 Formosa Incident, also recognized as the Kaohsiung Incident—an episode emblematic of the KMT's suppression of Taiwan's pro-democracy movement, ultimately propelling the nation towards democratization. The incorporation of "boulevard" into the English nomenclature is intricately tied to Chung Shan Road, alternatively known as Formosa Boulevard, adding an extra layer of significance.
Encompassing a breathtaking ensemble of over 4,000 meticulously crafted glass pieces, the awe-inspiring "Dome of Light" stands as a testament to the artistic genius of Italian maestro Narcissus Quagliata. This masterpiece of glasswork was meticulously fashioned in Germany and painstakingly assembled over the course of more than four years.
Each glimmering fragment was carefully transported to its destined home, where it now graces the station with its resplendent presence. The four fundamental elements—Water: The Womb of Life, Earth: Prosperity and Growth, Light: The Creative Spirit, and Fire: Destruction and Rebirth—constitute the station's profound thematic core, infusing every inch of the space with deep symbolism and contemplation.
In an impressive feat of architectural ingenuity, the station boasts a commanding diameter of 30 meters, creating an immersive experience that envelops visitors in a symphony of light and color. The creative vision of Shin Takamatsu Architect & Associates comes to life through the remarkable sweeping glass windows adorning the four main exits, perfectly harmonizing with the overarching artistic ethos.
Since its completion in 2008, this remarkable station has become a sanctuary for both art aficionados and everyday travelers alike. As of 2019, its magnetic allure drew an astonishing 18,000 daily visitors, a testament to its enduring status as a beacon of cultural and architectural significance.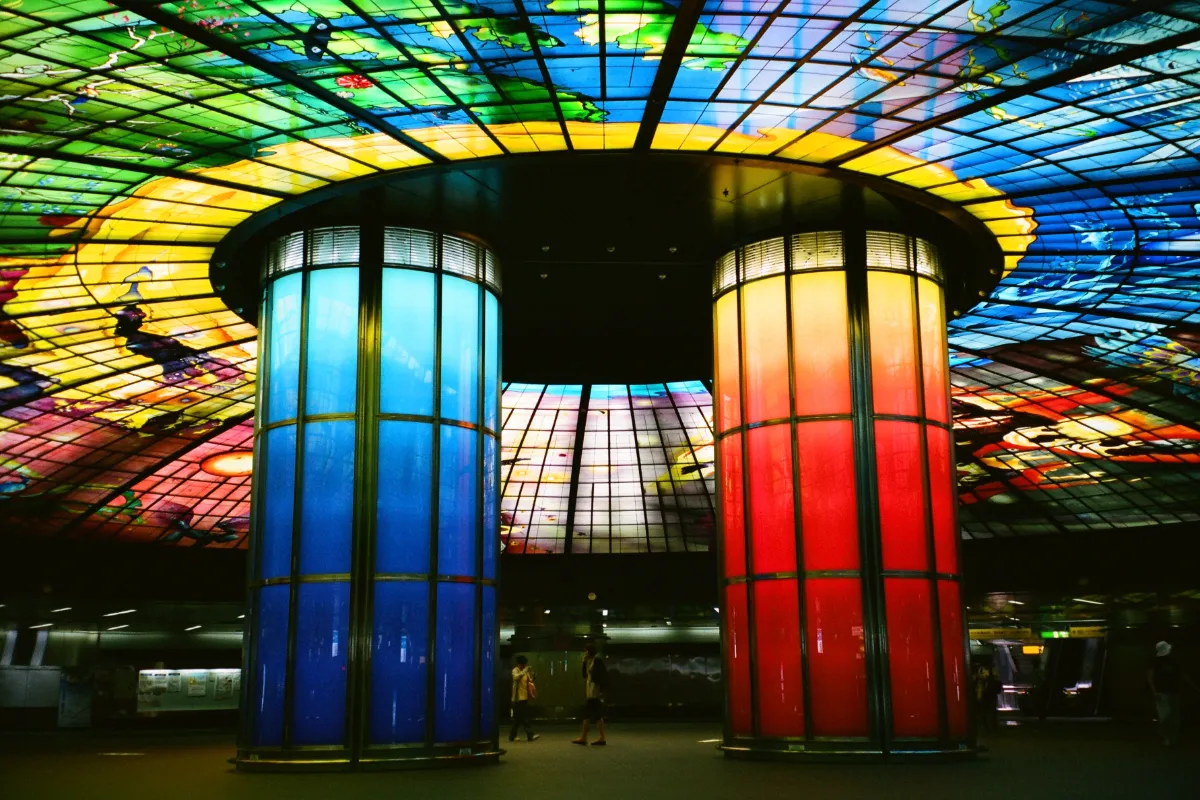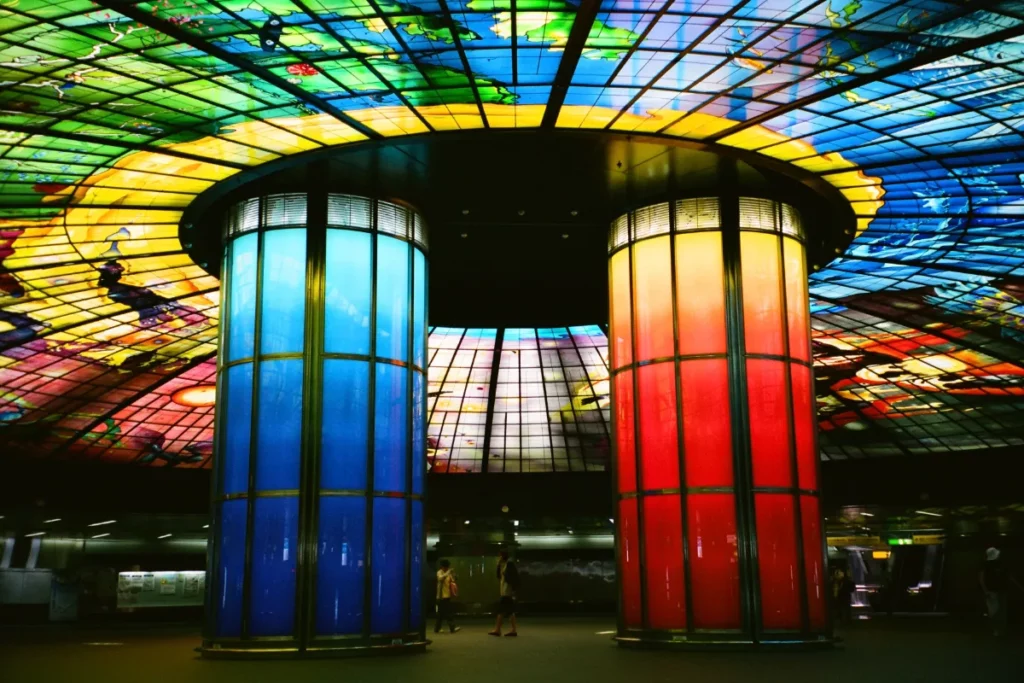 How Can You Get to the Dome of Light ?
By MRT
The Red Line and the Orange Line of the Taiwanese MRT system effortlessly crisscross Kaohsiung, offering a seamless and convenient way to explore. Your journey converges at the pivotal Formosa Boulevard Station, where you'll disembark for your destination. Swiftly exit the station, and as you direct your attention to the B1 level, a captivating spectacle awaits: the mesmerizing Dome of Light.
By train
The route is equally accessible. Arrive at Kaohsiung Station via the TRA train service, then smoothly transition to the MRT line. Upon reaching Formosa Station, you've successfully reached your destination.
By car
Using a car or scooter, travel along provincial highway 17 until it intersects with Chung Shan First Road and Zhongzheng Fourth Road in the heart of Kaohsiung. The station is located below the intersection.
Recommended Accommodation near Dome of Light
Silks Club
The Dome of Light, an embodiment of artistic and spiritual fusion, graces the landscape at a distance of around 2.4 kilometers from Silks Club. If you opt for the bus route, you can catch the No. 12 bus, which will carry you toward the Dome of Light's enchanting embrace.Silks Club offers various room types and creates the most comfortable experience.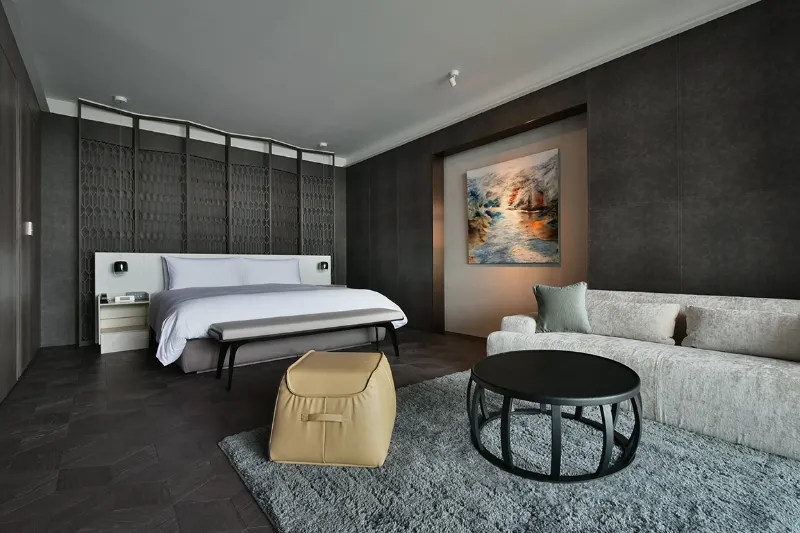 SAYO Hotel
The Dome of Light, an embodiment of artistic and spiritual fusion, graces the landscape at a distance of around 2.5 kilometers from SAYO Hotel. The SAYO Hotel boasts a strategic and convenient location. Positioned a mere 9-minute stroll away is the Kaohsiung Museum of History, while the inviting Xiziwan Beach beckons at a distance of 2.4 kilometers. This refined 3-star establishment offers a medley of comforts, encompassing a restaurant, complimentary WiFi, and well-appointed air-conditioned rooms, each graced with private en-suite facilities. Impeccable amenities are at your disposal, while the opportunity for guided tours within the hotel's premises enhances your experience.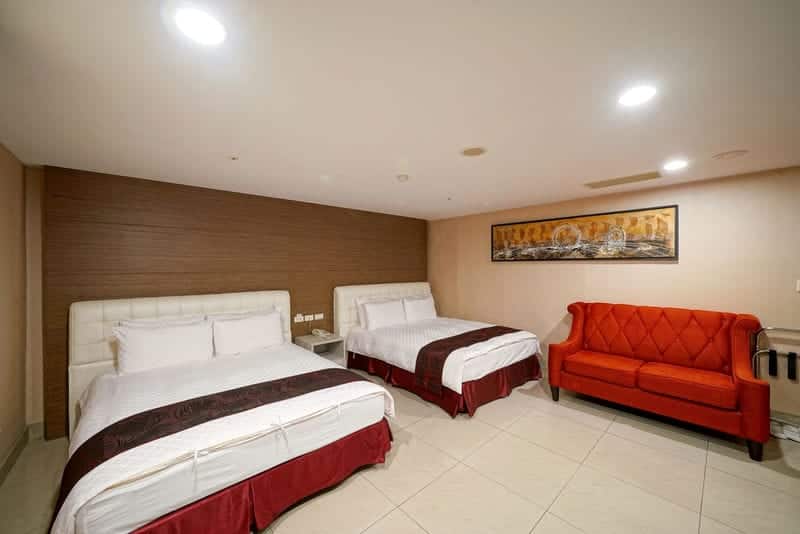 If you want to know more about high-quality accommodation in Kaohsiung, you can check it on the official website.
Dome of Light: Surrounding Attractions
Liuhe Night Market
Situated at the heart of the city, Liuhe Night Market stands as Kaohsiung's most renowned nocturnal destination. By day, its streets may appear ordinary, but as twilight descends, they transform into bustling alleys, brimming with vendors and illuminated by colorful barricades.Immerse yourself in this vibrant scene, savoring delectable meals and snacks from various food stalls. Engage a night market guide to navigate and gain insights into each stall's history and significance.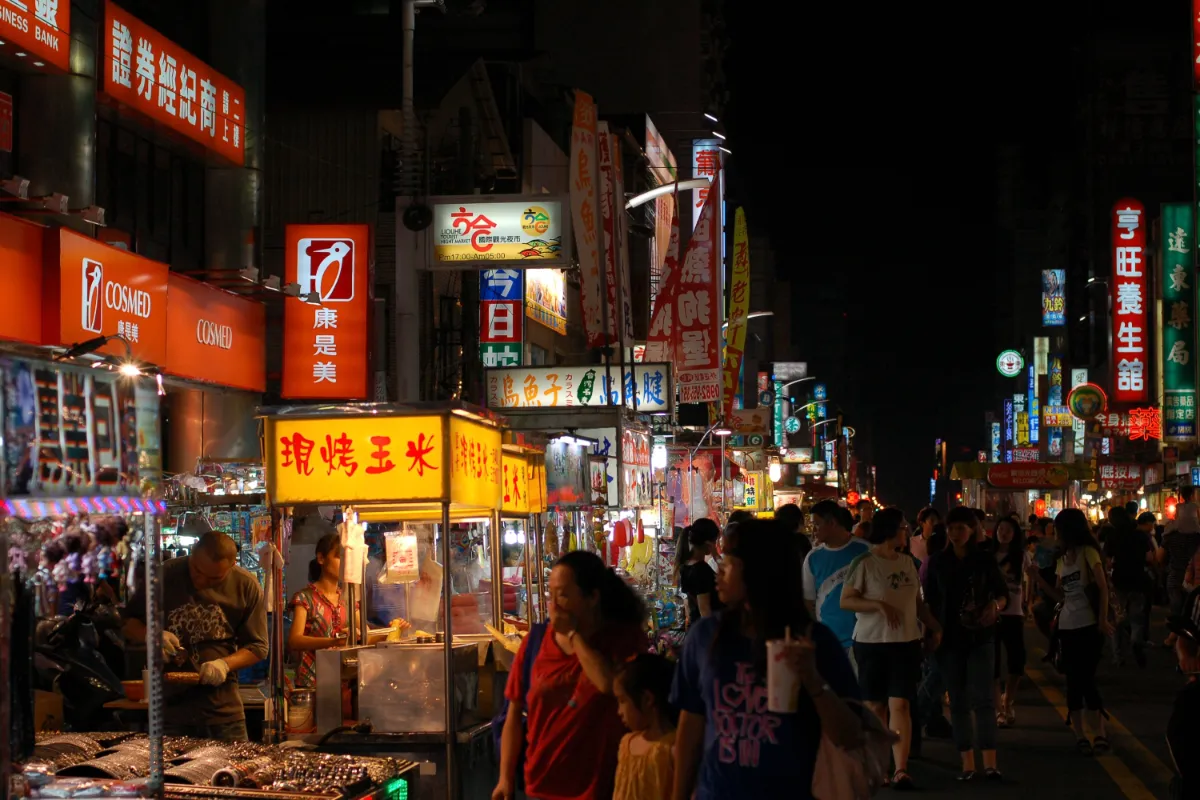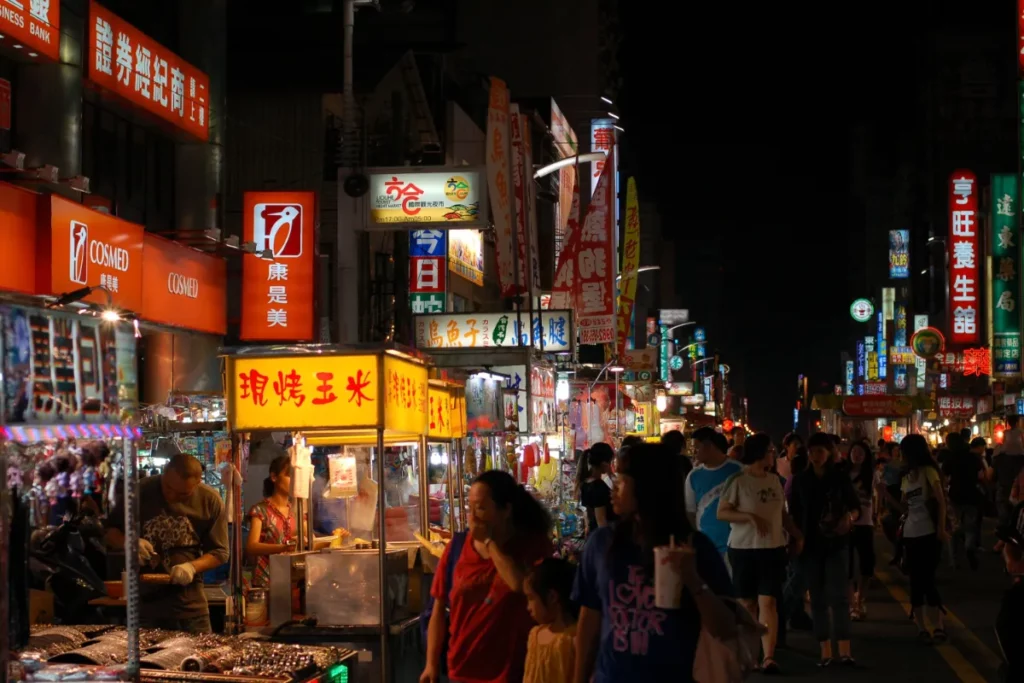 Central Park
Central Park in Kaohsiung is a pristine green oasis featuring captivating landscapes and intriguing structures. The park's highlights include a library, a maze, and a serene lake, attracting joggers, dog walkers, and leisurely strollers. Escape the city's hustle and bustle by spending a tranquil afternoon here.
Stroll along the lakeshore with your loved one, enveloped by palm trees. Explore the entire park in just 10 to 20 minutes, relishing lush hills, wooden bridges, and water features. Witness lively activities at Discourse Square and let your children challenge the maze before enjoying the adjacent play area.
Capture the juxtaposition of lakes, bridges, and islands against the backdrop of Kaohsiung's skyscrapers. Don't miss the captivating 20-minute water dance display, a regular spectacle. Central Park was conceived to bring fresh air to the industrial city, and its strategic location provides easy access to shops and dining.
Nestled in the heart of Kaohsiung, this park is east of the Ai River. Reach it effortlessly by using the MRT Red Line to Central Park Station. The underground station's futuristic design and sunflower windmills make it a sight to behold, often hailed as the world's most beautiful subway station.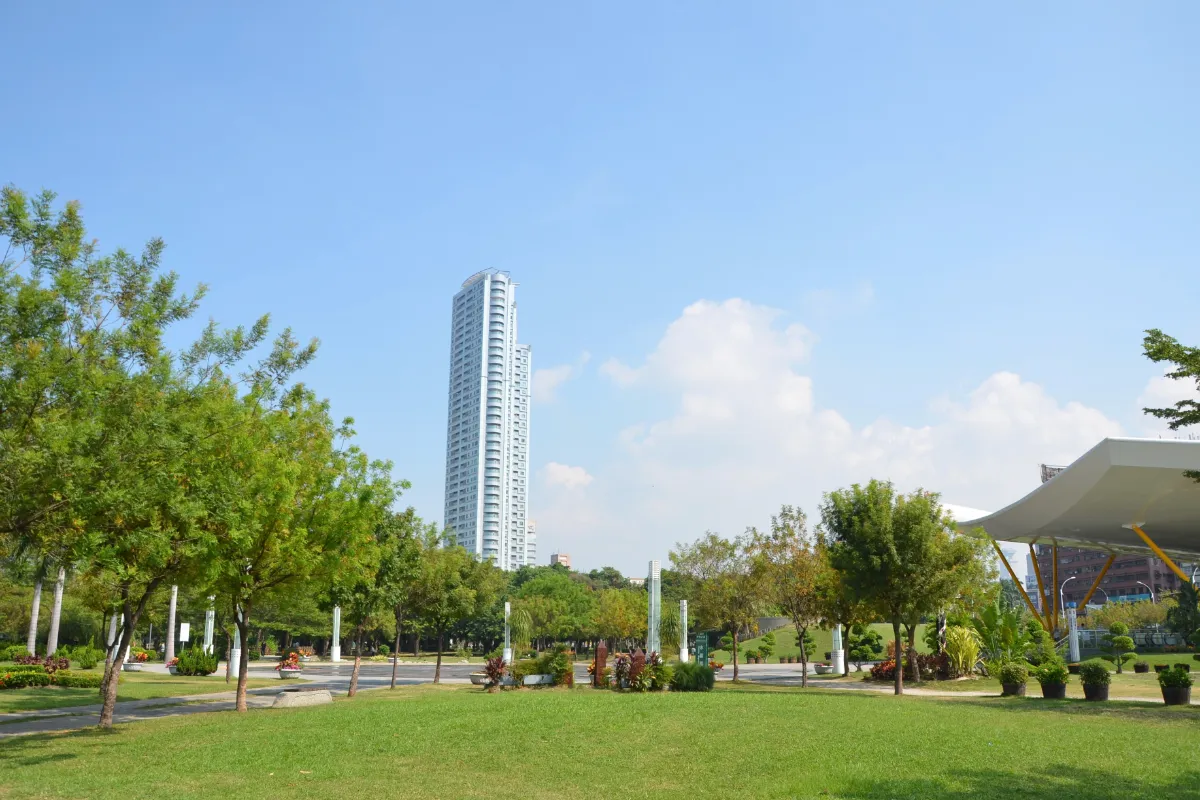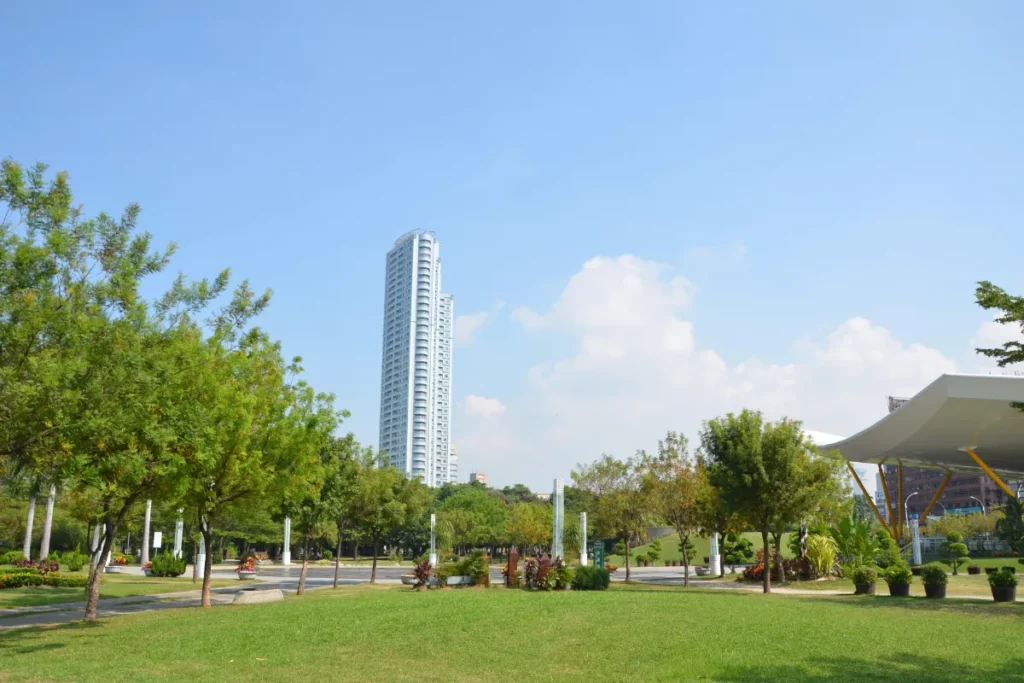 Conclusion
The Dome of Light is a fascinating location that combines artistic majesty and cultural relevance, to sum up. The Dome of Light gives visitors of all interests a memorable experience with its amazing glass work and rich thematic themes. This architectural wonder offers a captivating trip through light, color, and storytelling, whether you're an art fan looking for visual inspiration, a history buff captivated by its symbolic themes, or simply a visitor wanting for a singular and awe-inspiring encounter. Plan your trip to the Dome of Light and savor its bright atmosphere; you'll come away with fond recollections and a greater understanding of the relationship between art, history, and spirituality it stands for.