Last Updated on 11-26-2023
Taiwan is an island brimming with charm and diverse cultures, boasting rich natural landscapes, historical landmarks, delectable cuisine, and warm and hospitable people. The seven-day itinerary for exploring Taiwan is a plan tailored for travelers who wish to deeply immerse themselves in Taiwan's customs and traditions. This itinerary takes you from north to south, allowing you to admire Taiwan's various sceneries and experience its diverse flavors. The seven-day journey across Taiwan is an excellent choice for capturing the beauty of the island all at once. You're welcome to visit this beautiful treasure island and indulge in a memorable adventure.
Before you plan your Taiwan Itinerary for 7 days, you should refer to our【15 Things you need to know before your trip to Taiwan】to make sure you're prepared. In addition, you can make your stay in Taiwan more comfortable by staying at mrhost's Taiwan short-term rentals!
Transport Information in Taiwan
HSR
Taiwan High Speed Rail (HSR) is Taiwan's fastest mode of transportation, allowing you to travel from the north to the south in just two hours. The HSR carriages are spacious and comfortable, equipped with seats and luggage racks. While HSR tickets are relatively more expensive, you can save costs by booking in advance online or using electronic ticketing. The high-speed rail is suitable for travelers with long distances to cover or tight schedules.
Our【Taiwan's High Speed Rail Guidelines】have compiled all the information about the HSR in our article, including fares, stops…and other information.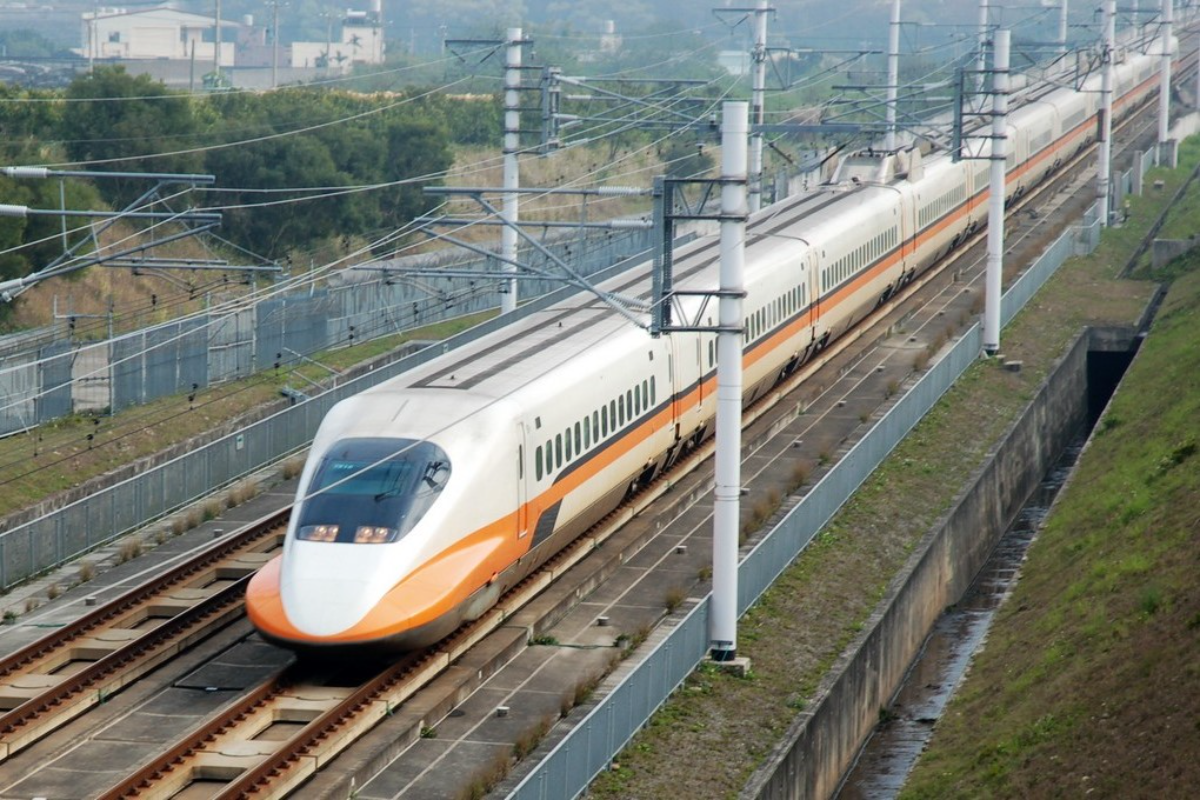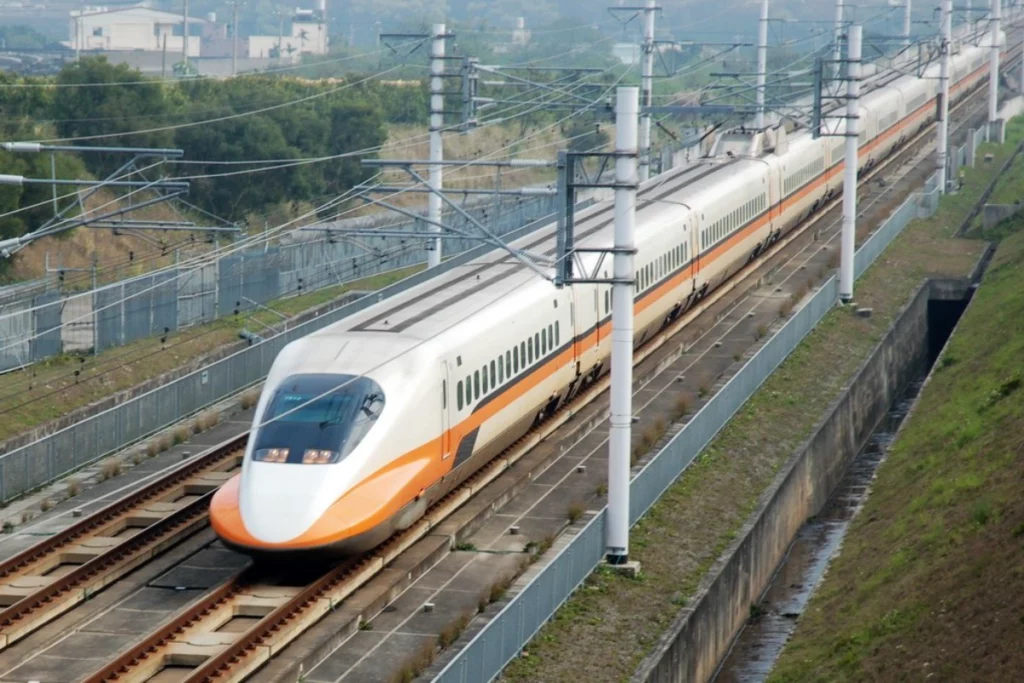 TRA
Trains represent Taiwan's traditional mode of transportation, offering scenic journeys along the coastline or through mountainous regions. Trains come in different classes and speeds, ranging from the Puyuma Express to local trains. Train tickets are relatively affordable, but you might need to purchase tickets or reserve seats in advance at train stations or convenience stores. Trains are ideal for those who want to leisurely appreciate Taiwan's landscapes or have flexible travel time.
You can check all the information you need about trains in Taiwan on TRA's official website.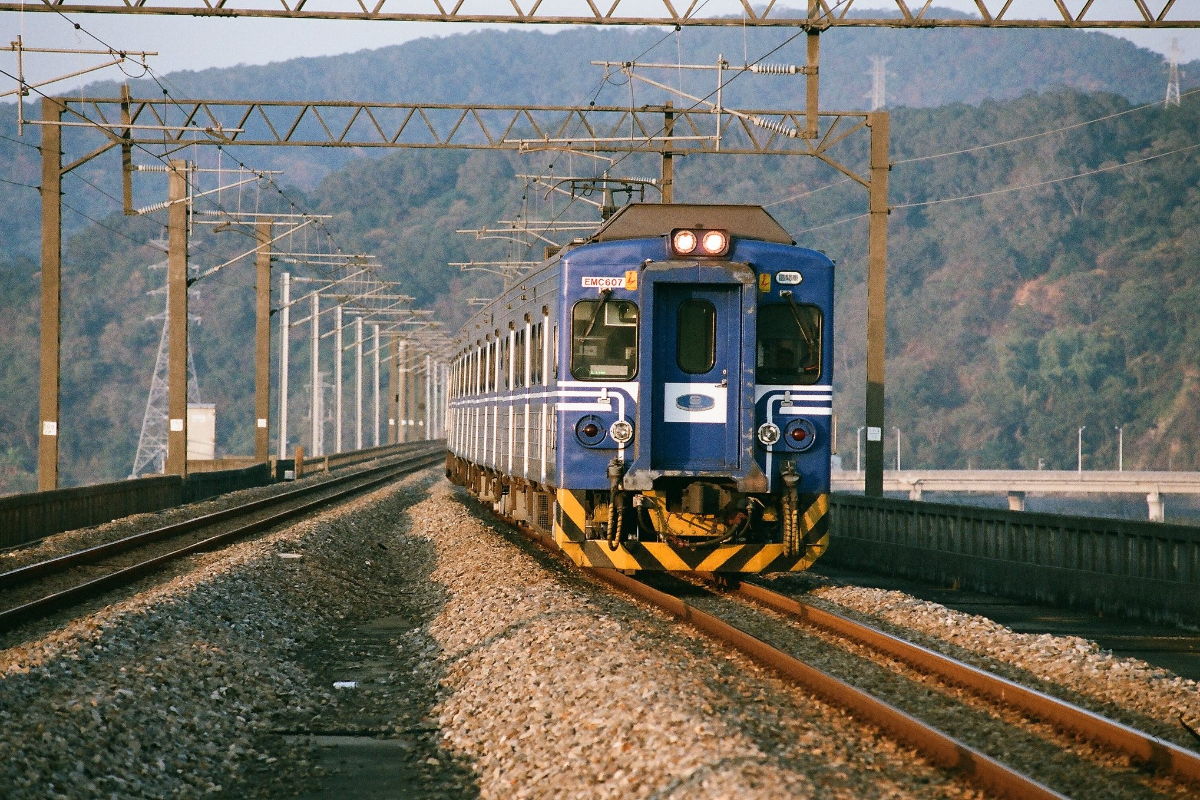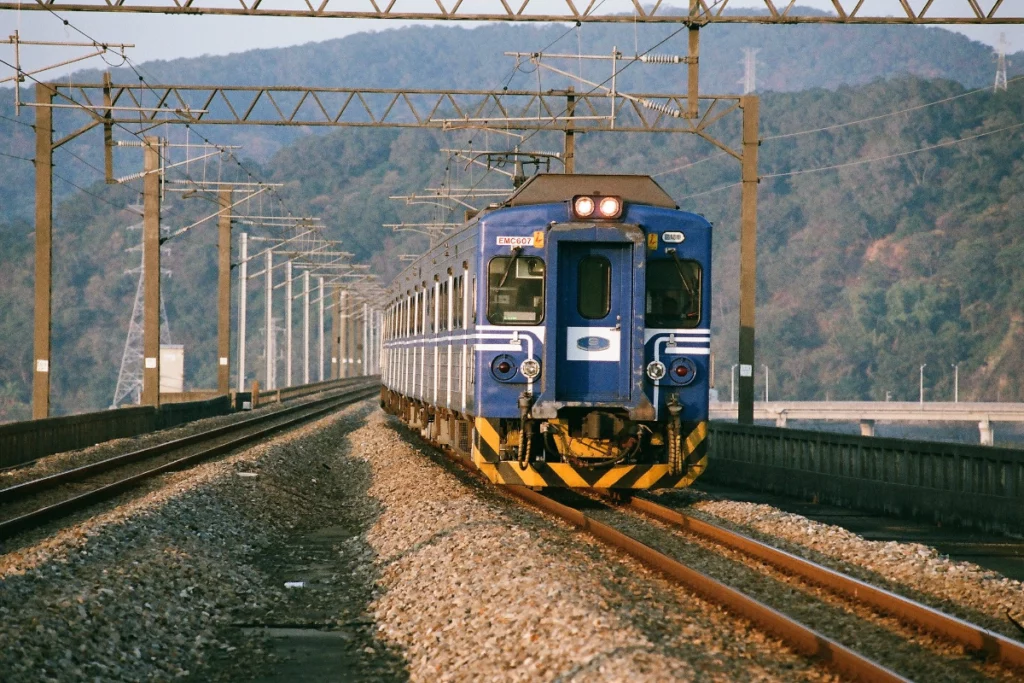 MRT
Metro systems are the primary modes of transportation in Taipei, Taichung, and Kaohsiung, providing quick and convenient access to attractions and commercial areas. The metro has clear signage and announcements, and is known for its cleanliness and safety. Metro fares are distance-based and can be paid using electronic payment cards or day passes. The metro is great for exploring large cities or for travelers who prefer not to drive.
You can check out our【Taipei Metro Guideline】to get know more information about Taipei Metro.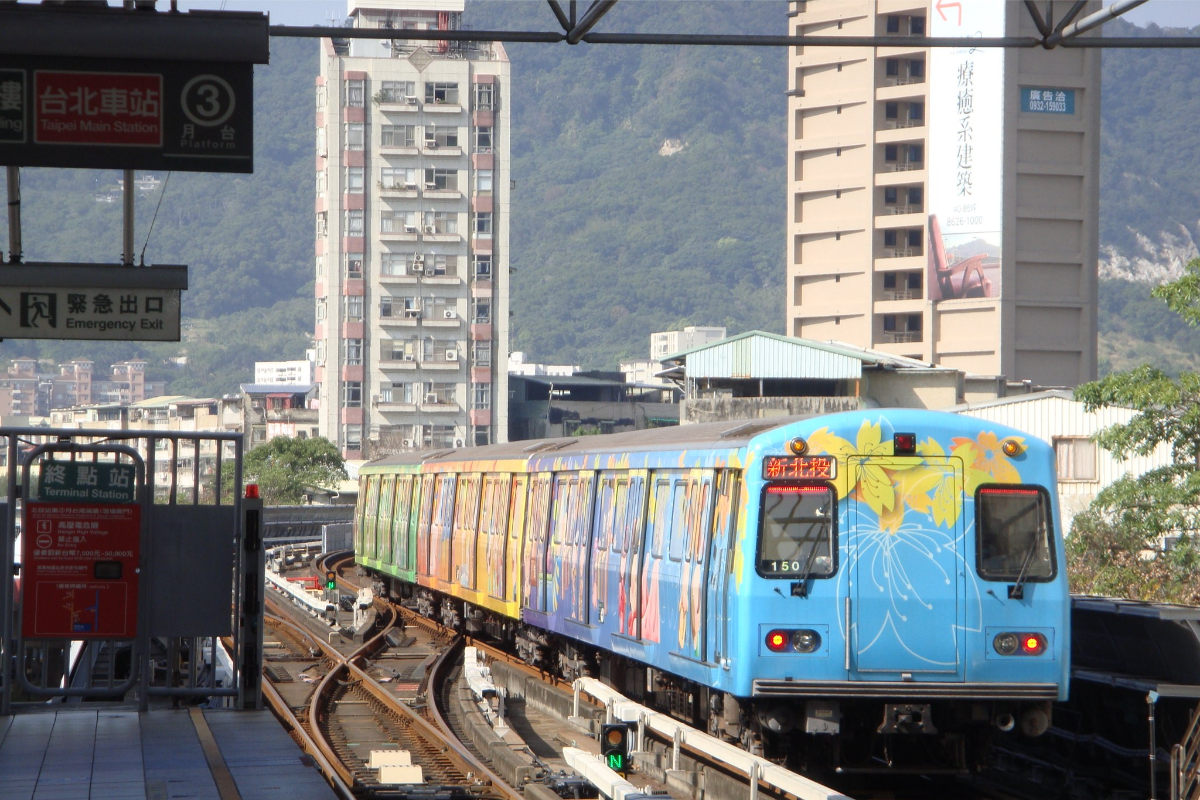 Bus
Buses are the most common means of transportation in Taiwan, connecting various cities and towns. Buses follow fixed routes and schedules, but they can be affected by traffic congestion or weather conditions. Bus fares are very economical, and you can pay with cash or electronic payment cards. Buses are suitable for budget-conscious travelers or those seeking to experience local life.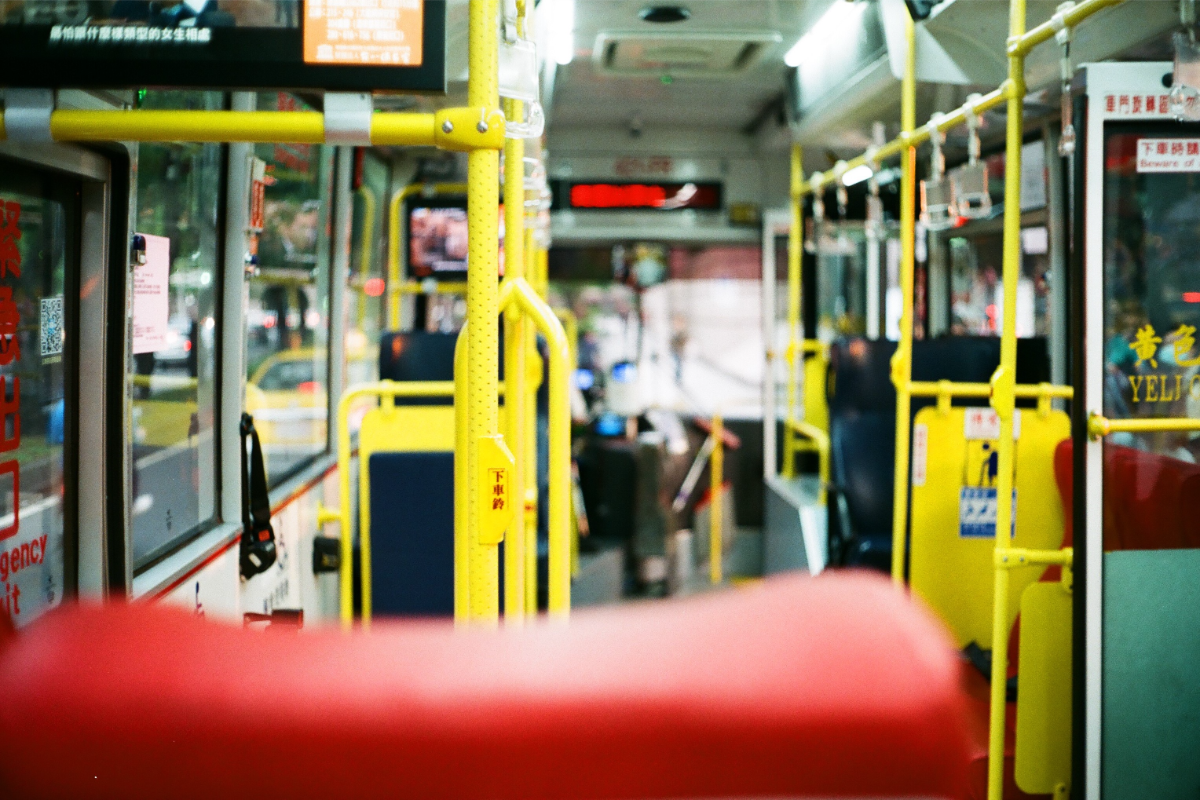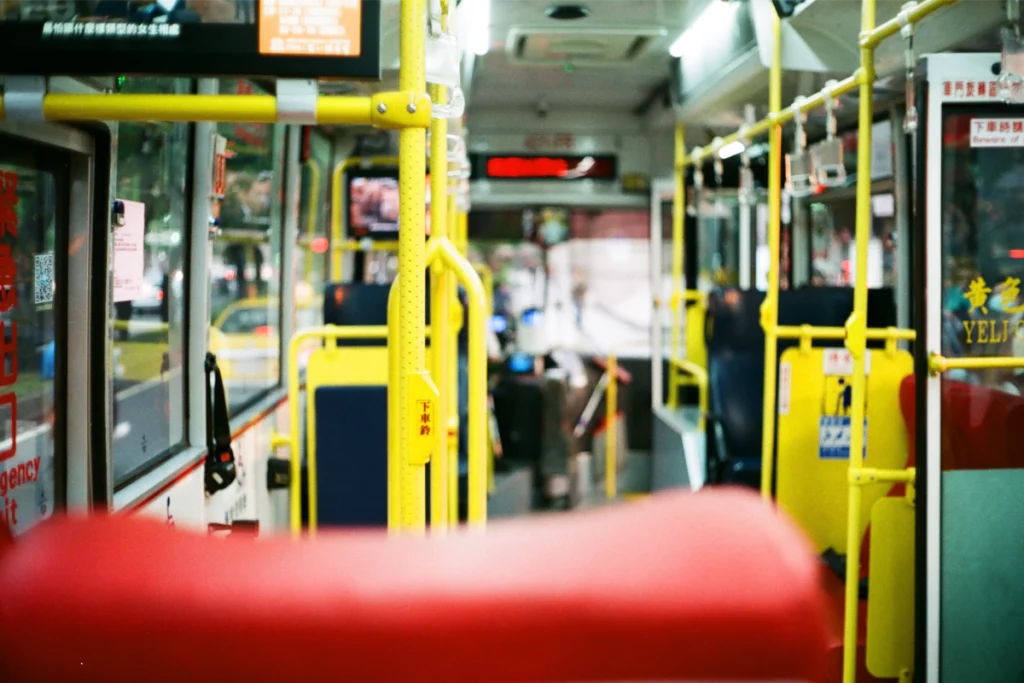 7-day Taiwan itinerary
DAY1-2:Exploring Northern Taiwan
Taipei 101
Taipei 101 is Taiwan's tallest skyscraper and the tenth tallest building in the world. Situated in the Xinyi District of Taipei City, it reaches a towering height of 508 meters and comprises 101 floors.Beyond being a commercial hub, Taipei 101 is also a prominent tourist attraction, attracting millions of visitors every year who come to admire its breathtaking vistas.
To see more information of Taipei 101, you can check out our【Taipei 101: Taiwan's Most Impressive Landmark】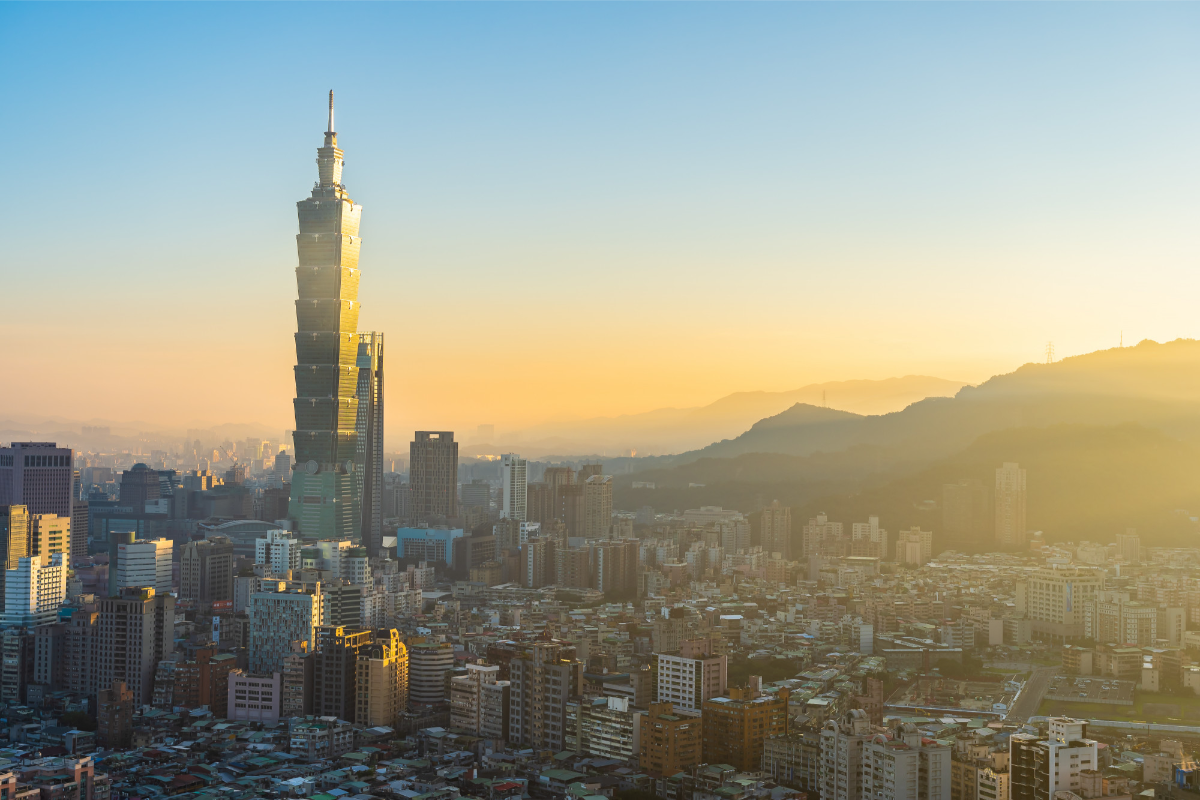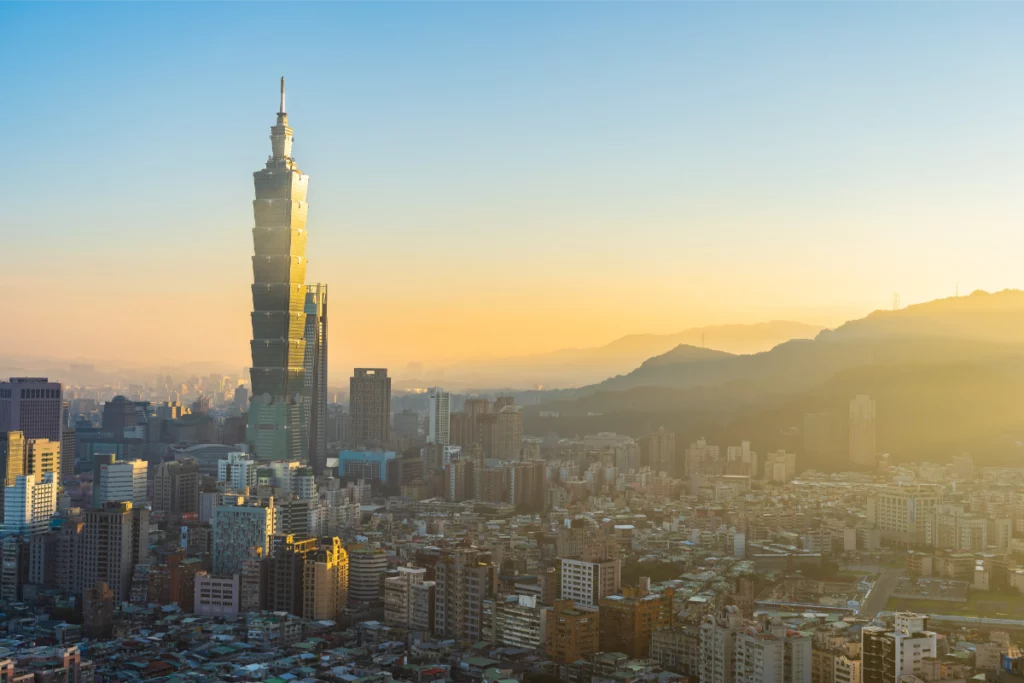 Beitou Hot Springs
Beitou Hot Springs is a renowned attraction in Taipei City and one of Taiwan's oldest hot spring areas. The Beitou Hot Spring area features a variety of hot spring bathhouses, including public bathhouses, private rooms, and hotel spas. Beitou Hot Springs not only offer visitors a relaxing soaking experience but also provide opportunities to appreciate the beautiful natural scenery and rich historical and cultural aspects.
Besides Beitou Hot Springs, there are many other famous hot springs in Taiwan. Check out our【10 of the Best hot springs in Taiwan】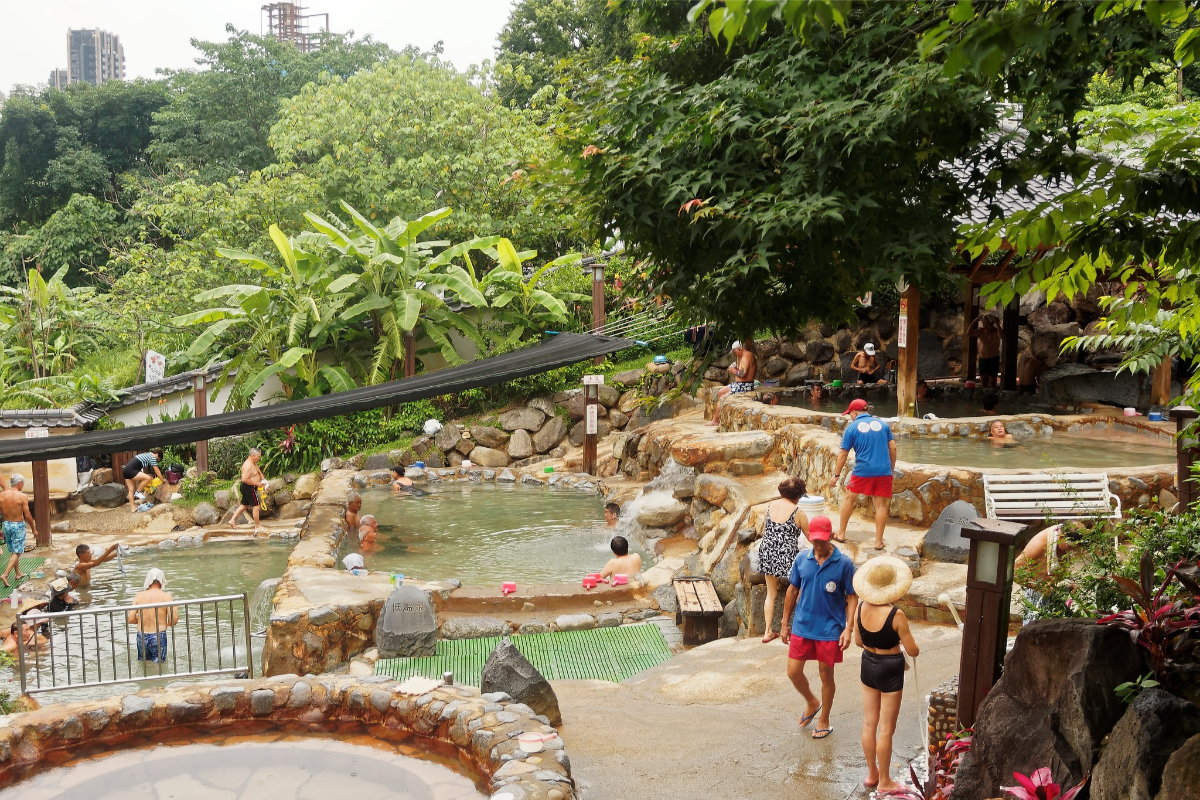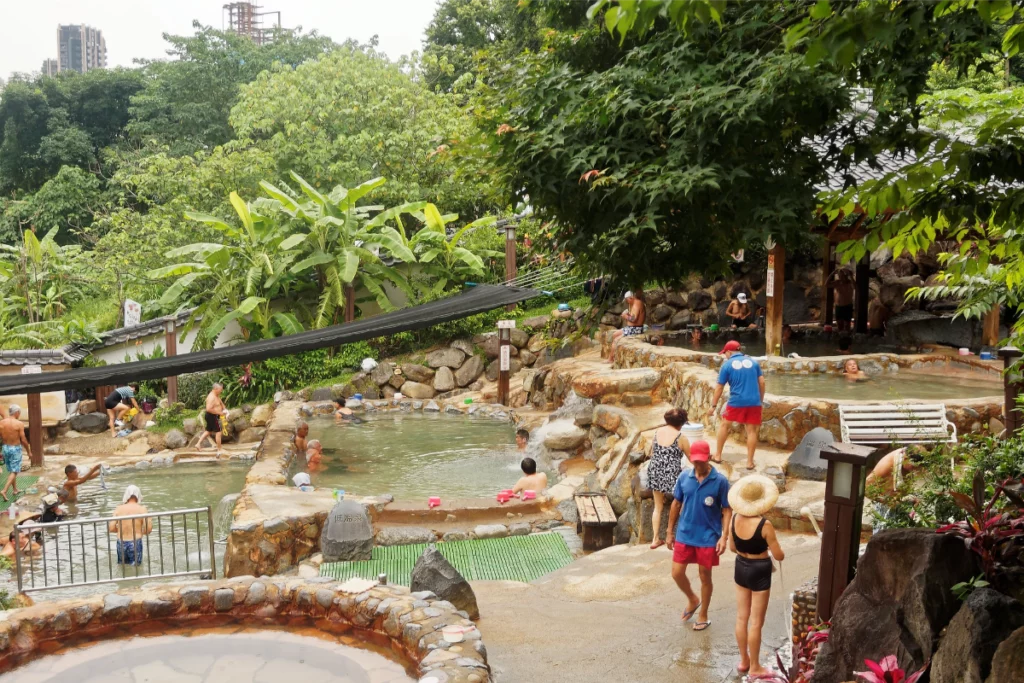 Shilin Night Market
Shilin Night Market is one of the largest and most renowned night markets in Taipei City, drawing thousands of visitors and locals each day to indulge in food, shopping, and entertainment. The most alluring aspect of Shilin Night Market is its culinary offerings, featuring numerous authentic Taiwanese street foods that leave one's taste buds longing for more. Beyond being a paradise for shopping and gastronomy, Shilin Night Market also provides an opportunity to immerse oneself in Taiwanese culture and way of life.
There are many other famous night markets in Taipei with different characteristics besides Shilin Night Market, refer to 【10 Best Night Markets in Taipei】 to learn more about these night markets.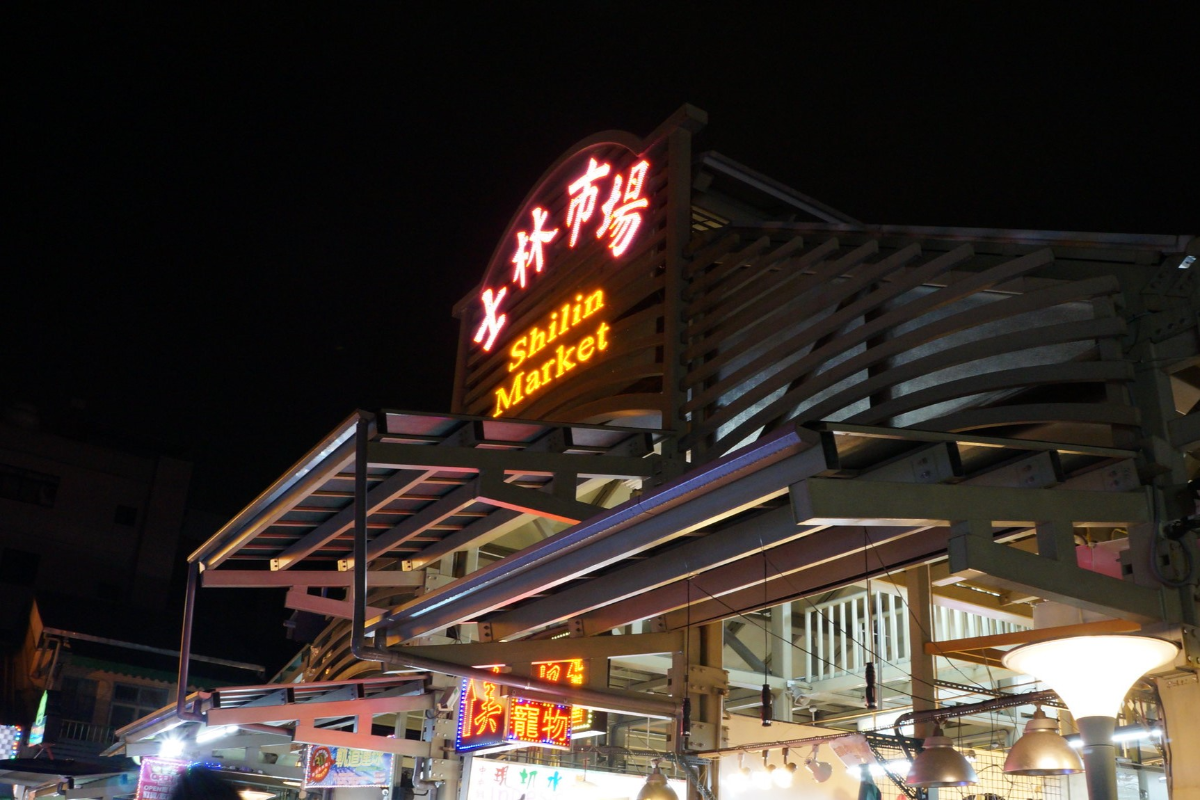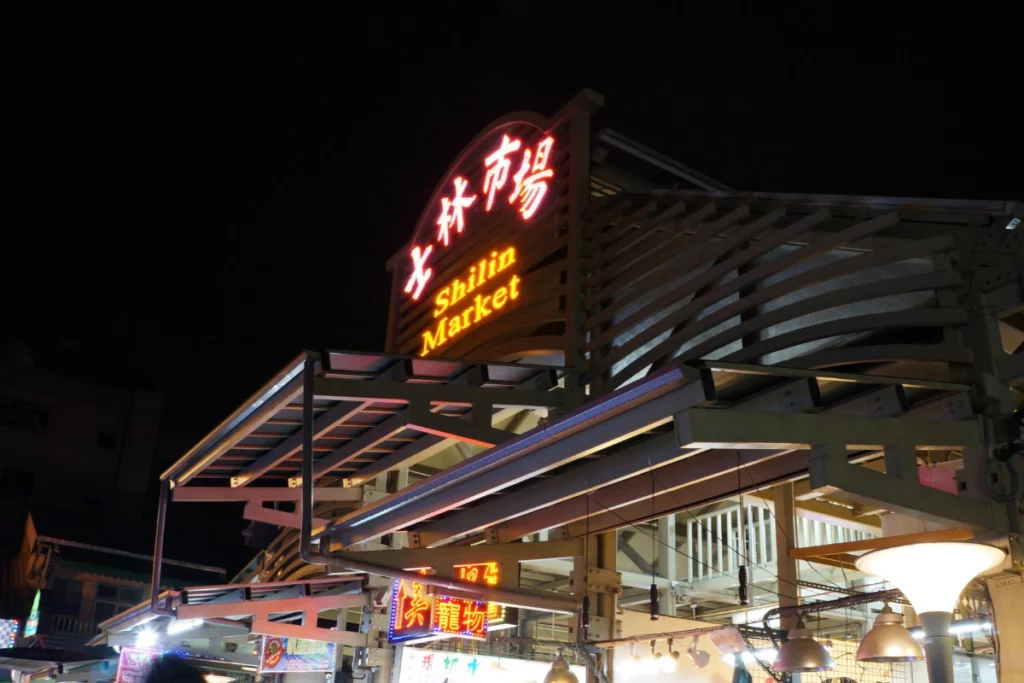 Jiufen
Jiufen gained fame as a significant gold mining town during the Japanese colonial period and has now become a beloved tourist destination for both domestic and international visitors. Jiufen's highlights encompass its nostalgic old streets, picturesque mountain and sea views, vibrant cultural and artistic activities, as well as delectable street food.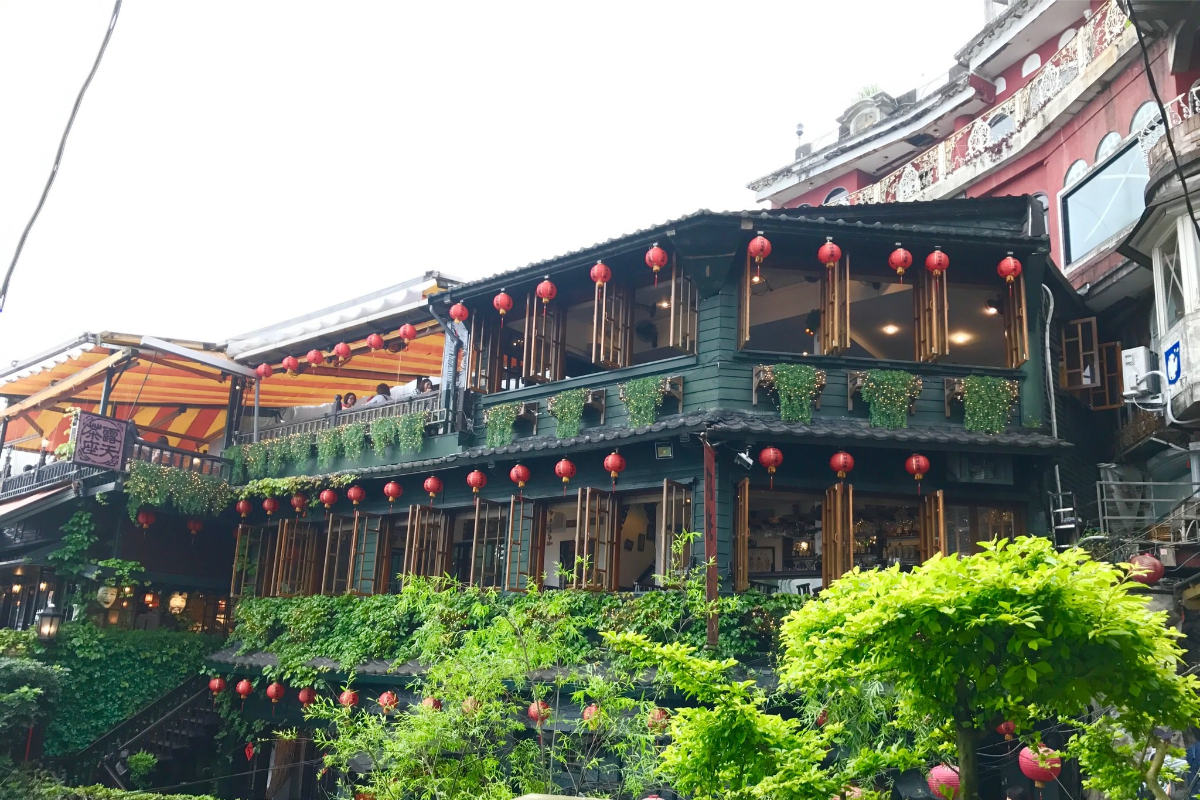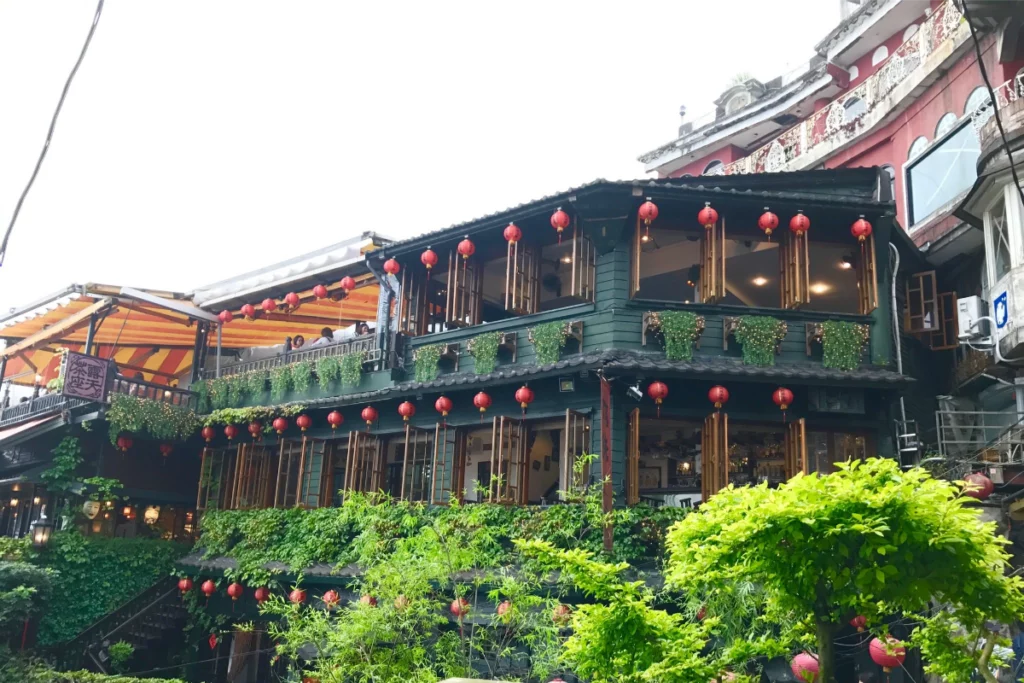 Keelung MiaoKou Night Market
Keelung MiaoKou Night Market is a district in Keelung City, Taiwan, renowned for its abundant night market delicacies and historically significant temples. The night market at Jilong Miao Kou is one of Taiwan's liveliest, attracting thousands of visitors and locals daily who come to savor a wide array of snacks. Jilong Miao Kou is a vibrant and culturally rich destination that is well worth a visit.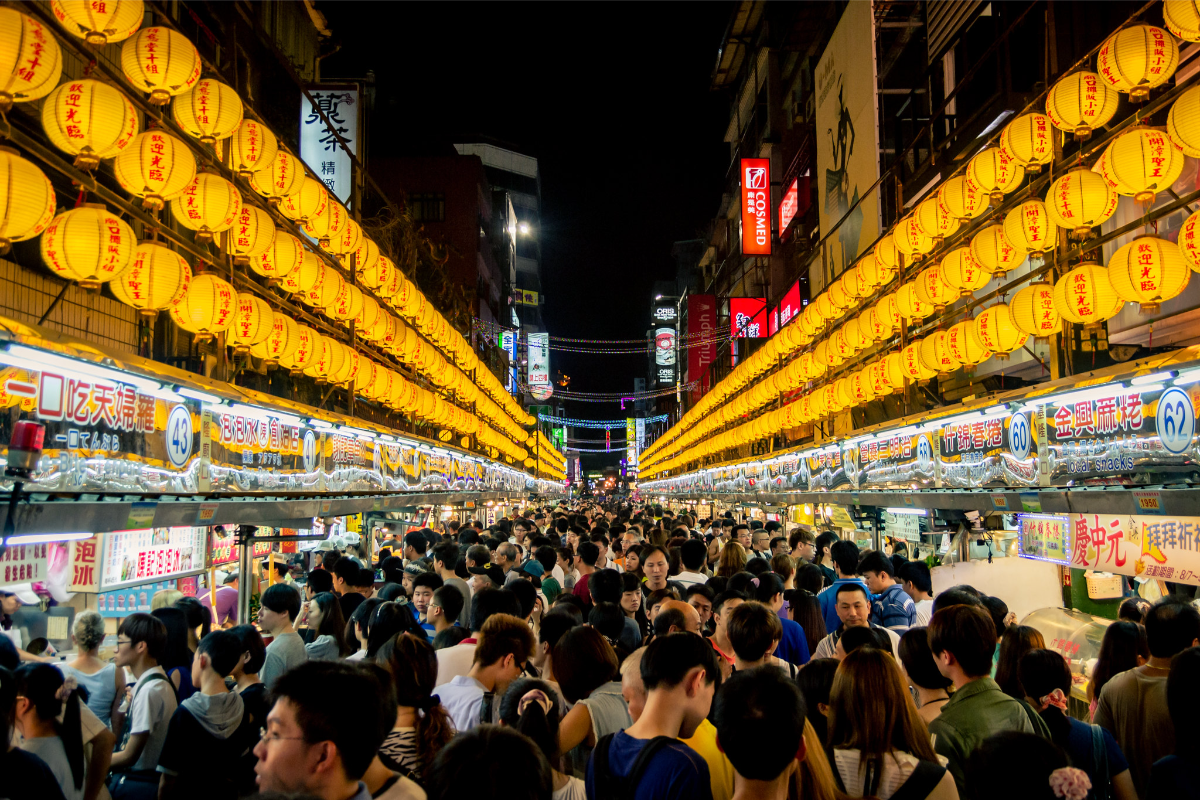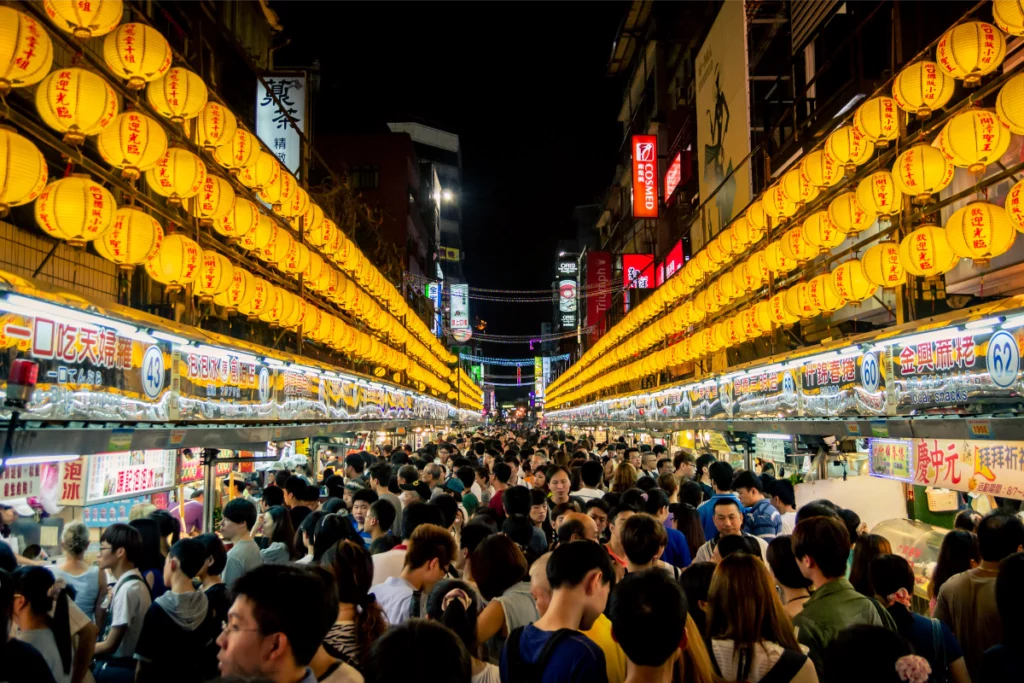 DAY3-5:Exploring Central Taiwan
Rainbow Village
Rainbow Village is a military dependents' village situated in the Nantun District of Taichung, Taiwan. It has gained fame as a well-known tourist destination due to the efforts of an elderly gentleman named Huang Yong-Fu, who used colorful paint to adorn the walls and floors within the village. Mr. Huang Yong-Fu's intention was to use his artwork to preserve the history and culture of the village, as well as to introduce this heartwarming place to a wider audience.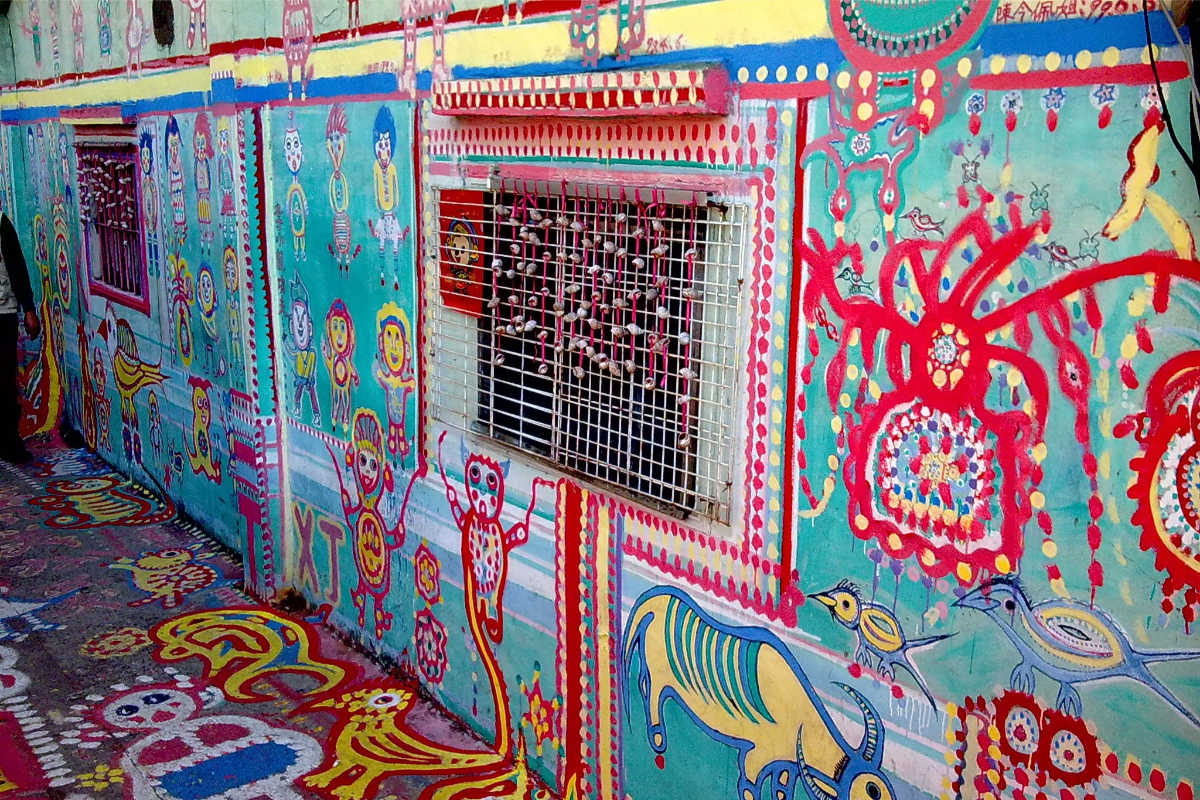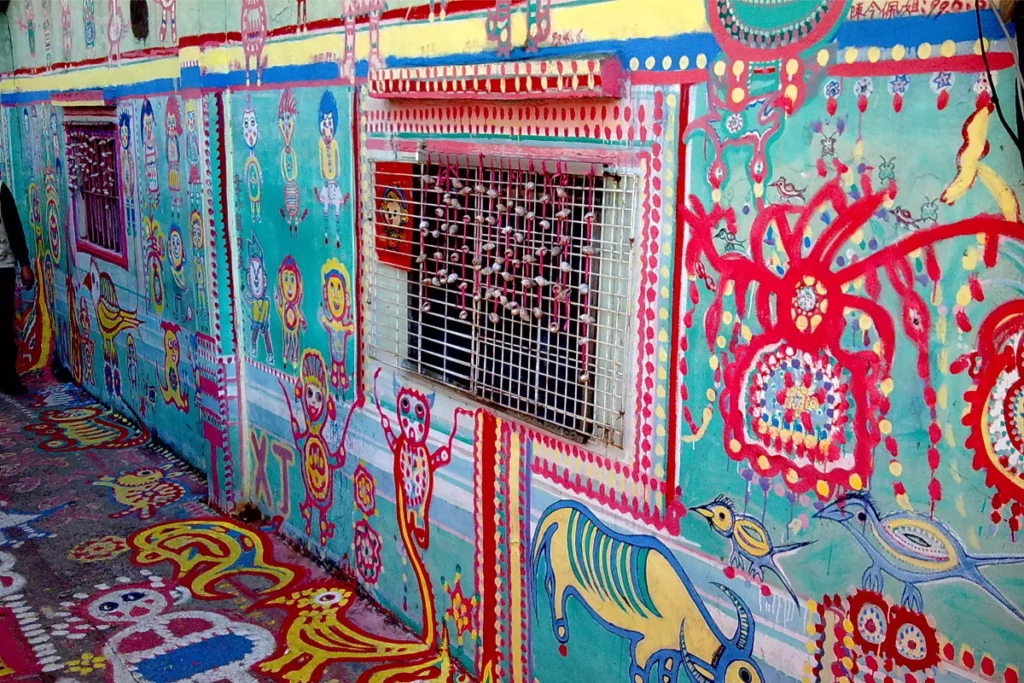 Feng Chia Night Market
Feng Chia Night Market is the largest night market in Taichung City. It offers a wide variety of foods, clothing, games, and entertainment, attracting countless tourists and locals. The distinctive feature of Fengjia Night Market is the ever-changing lineup of vendors each day, ensuring that every visit brings new and delightful surprises.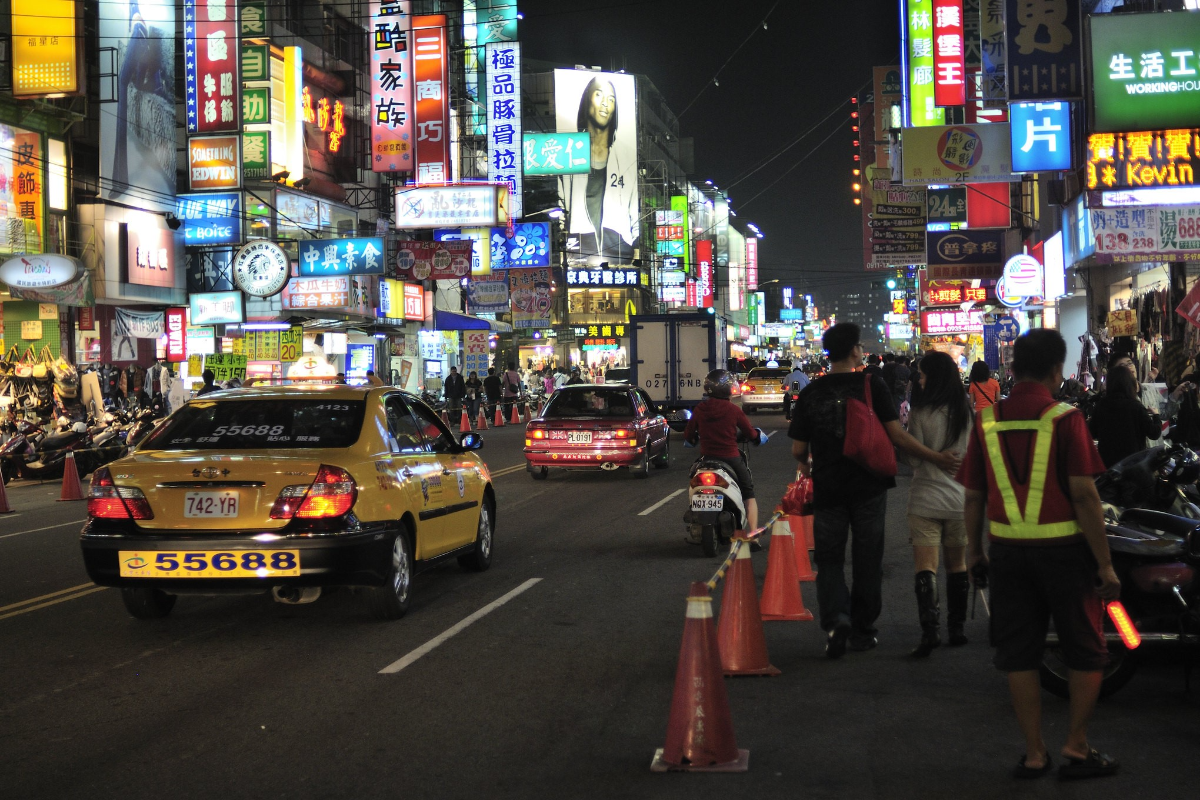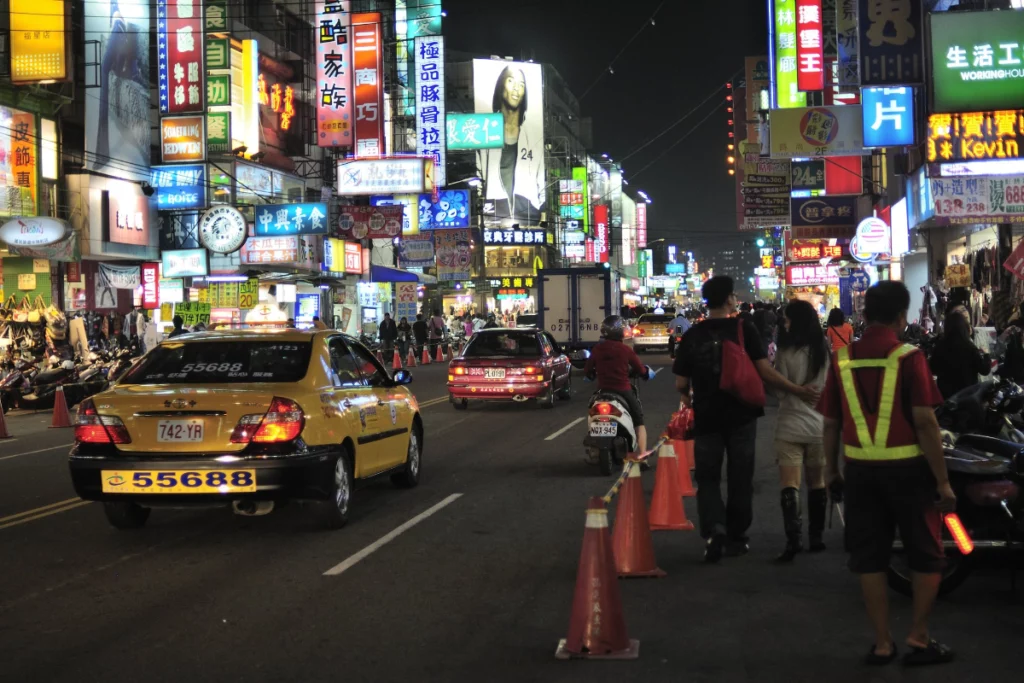 Formosan Aboriginal Culture Village
Formosan Aboriginal Culture Village is a themed amusement park located in Yuchi Township, Nantou County, Taiwan. Centered around Taiwan's indigenous cultures, the park features representations of nine different indigenous tribes, showcasing distinctive architectural styles, clothing, arts, and ways of life. The Formosan Aboriginal Culture Village also offers a variety of amusement attractions such as cable cars, roller coasters, and a water park, catering to family fun for all ages.
Besides Formosan Aboriginal Culture Village, there are many other specialty amusement parks in Taiwan that are worth visiting. If you are a family coming together for Taiwan Itinerary for 7 Days, you can refer to our【Top 9 Theme Parks And Amusement Parks In Taiwan】.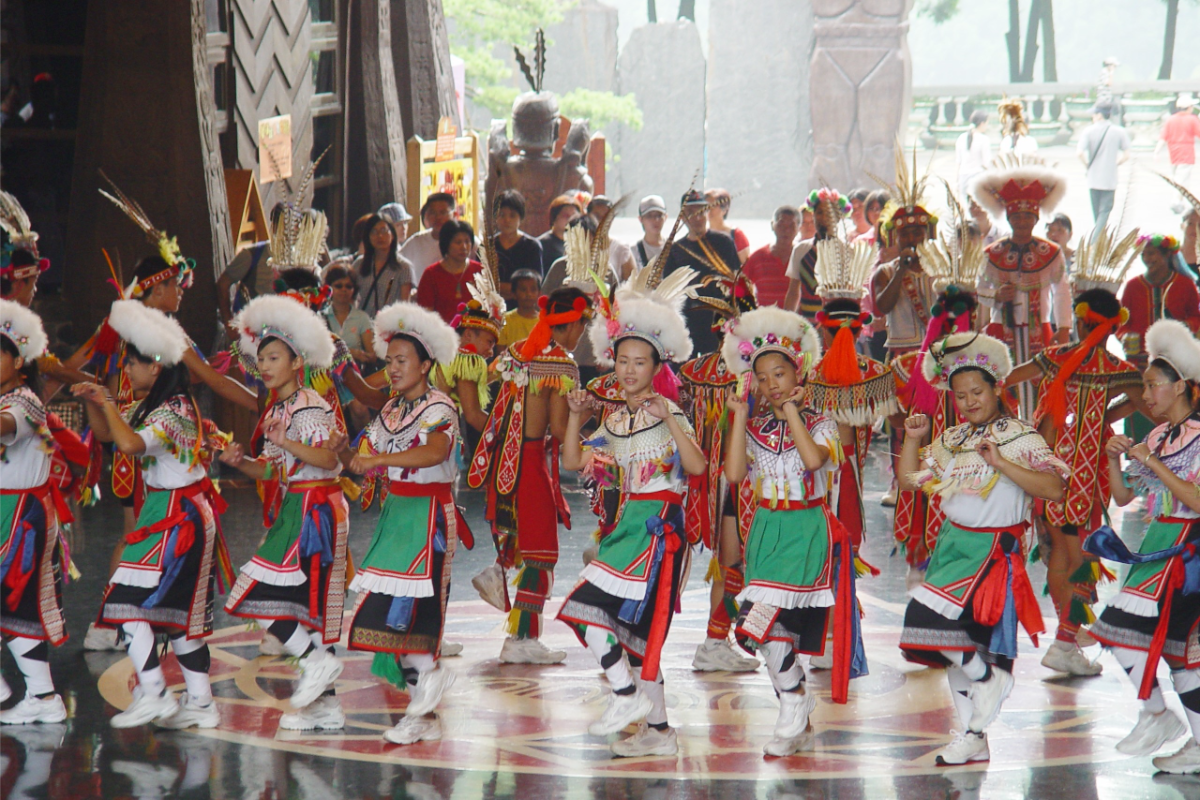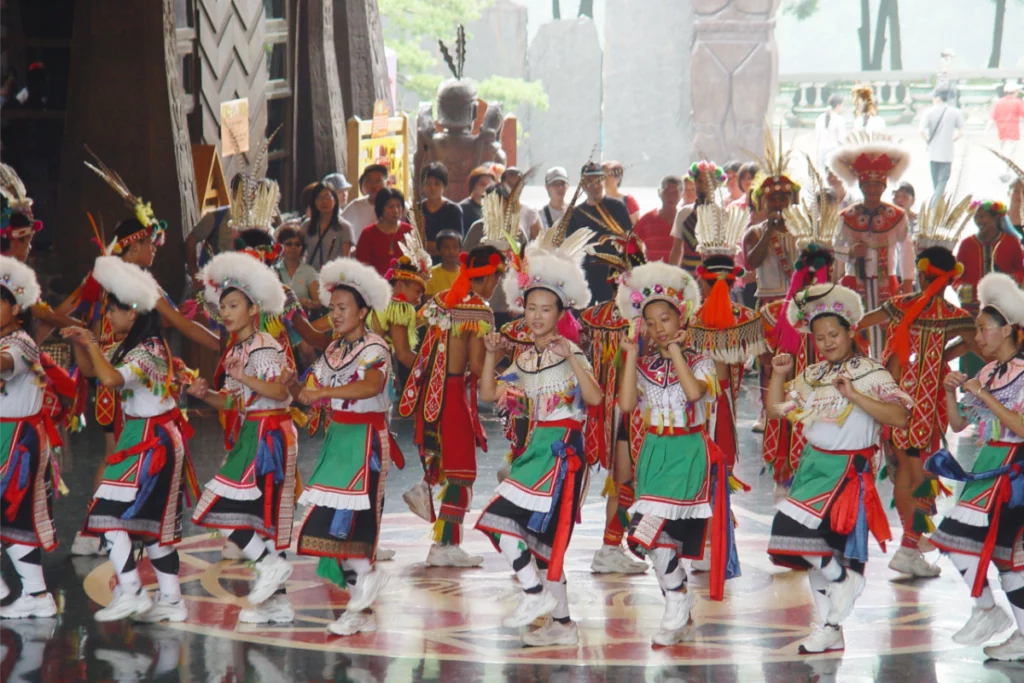 Sun Moon Lake
Sun Moon Lake is Taiwan's largest freshwater lake and a renowned tourist destination. Its name originates from the two small islands within the lake, resembling the shapes of the sun and the moon. Sun Moon Lake boasts clear emerald waters and is surrounded by verdant hills, creating picturesque scenery. The lake is rich in historical and cultural remnants, and offers a range of natural and recreational activities, making it a place well worth visiting.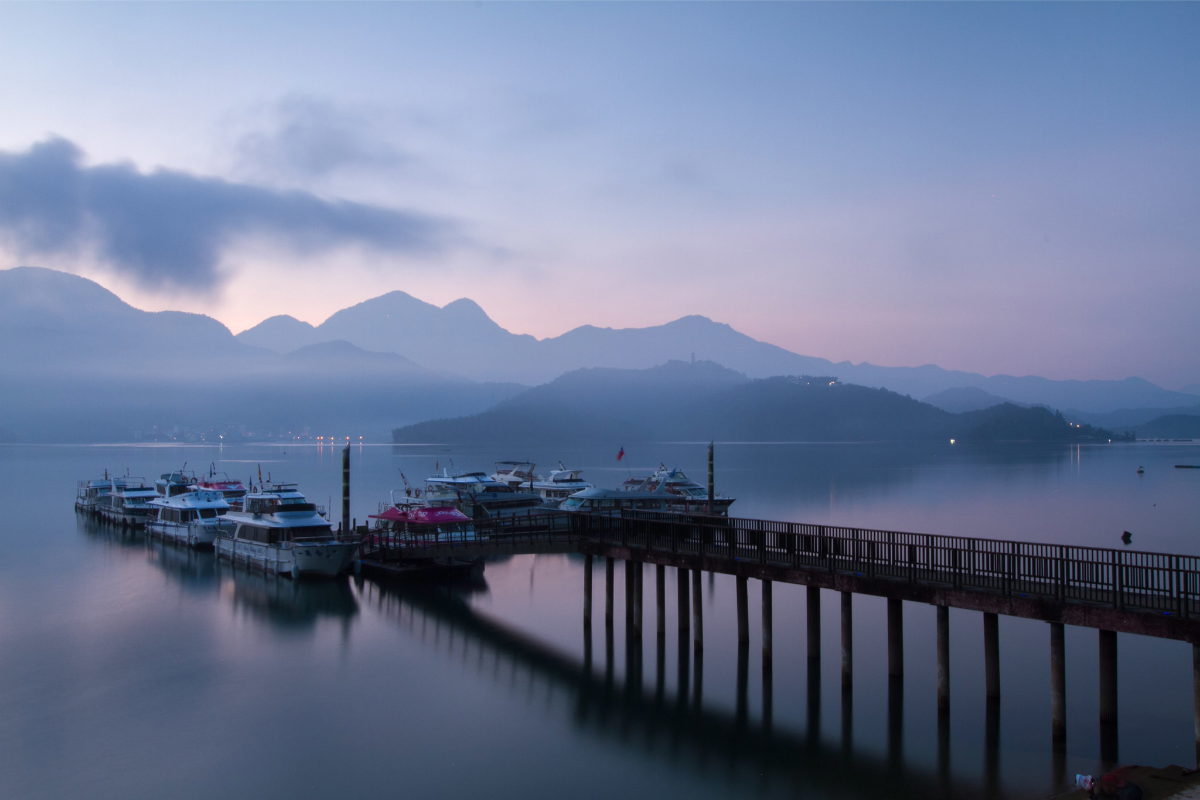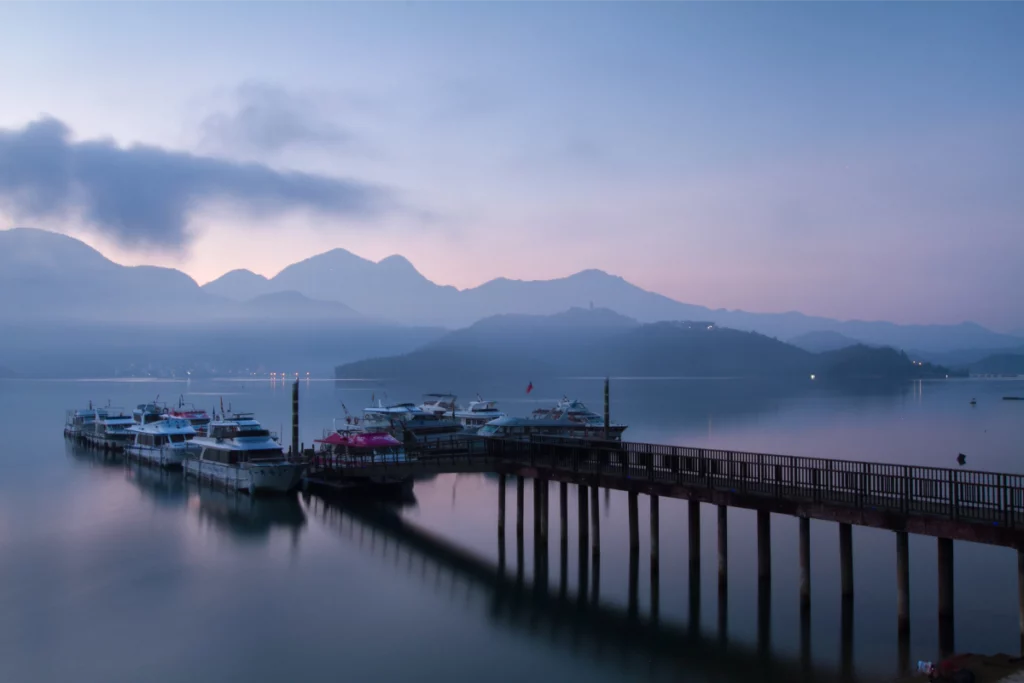 Alishan
Alishan is one of Taiwan's most famous scenic areas, located in the central mountain range of Chiayi County, with an elevation of approximately 2000 meters. Alishan is renowned for its majestic peaks, dense forests, clear streams, and distinctive forest railway. Each season in Alishan offers different picturesque views – spring brings cherry blossoms, summer offers refreshing weather, autumn presents vibrant foliage, and winter graces the area with falling snowflakes. Alishan is a great destination for family travel, leisurely getaways, and watching the sunrise.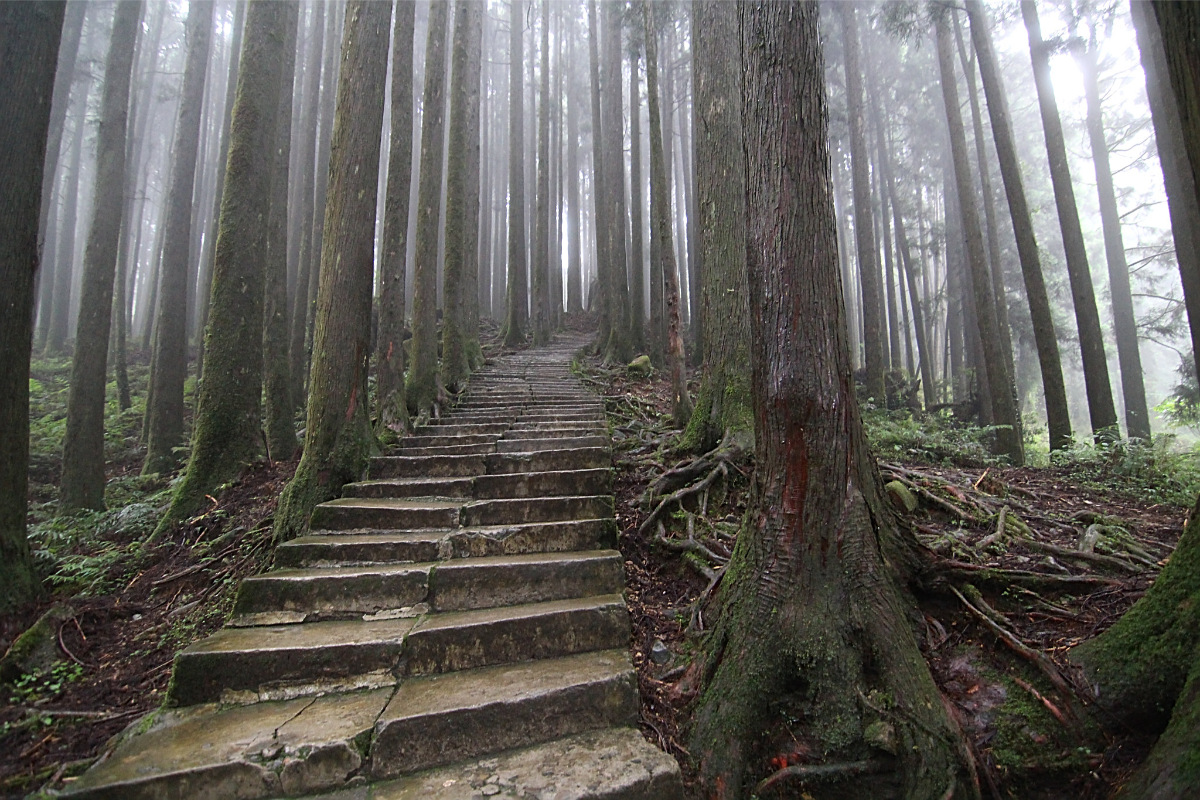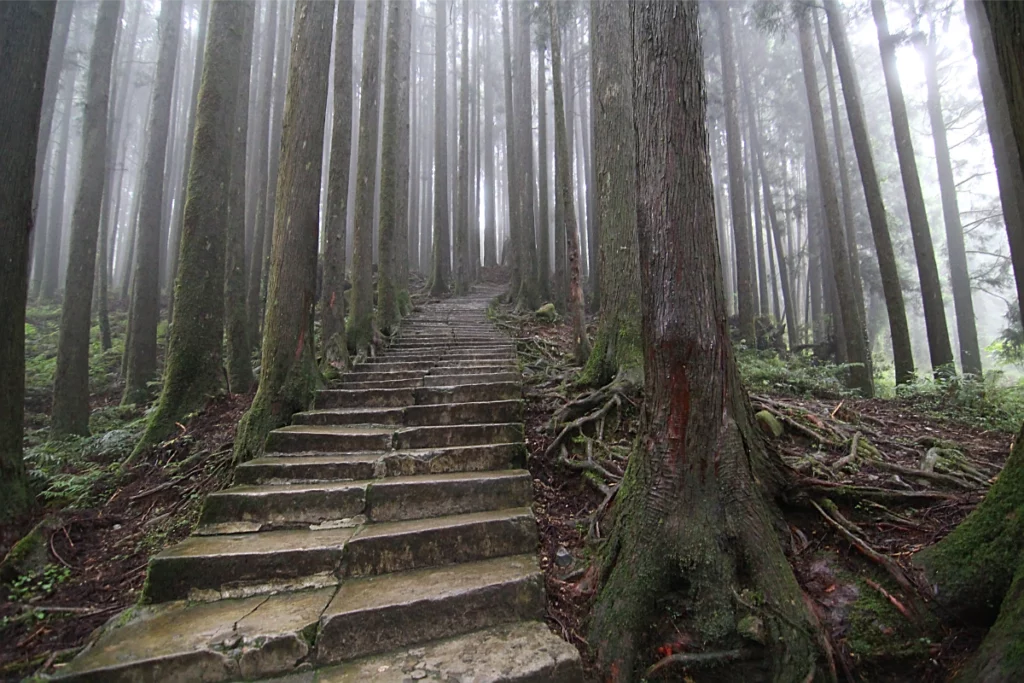 DAY6-7:Exploring Southern Taiwan
Yuguang Island
Yuguang Island in Tainan, situated within the Anping District, is a beautiful natural attraction. The island features lush forests, expansive sandy beaches, and crystal-clear waters, all of which draw numerous visitors seeking beachside relaxation and activities. Additionally, the island offers an eco-friendly fishing village that visitors can explore to gain insights into the local fishing culture and way of life. Whether you're admiring the picturesque landscapes or basking in the sun on the sandy shores, Yuguang Island in Tainan is a destination worth visiting.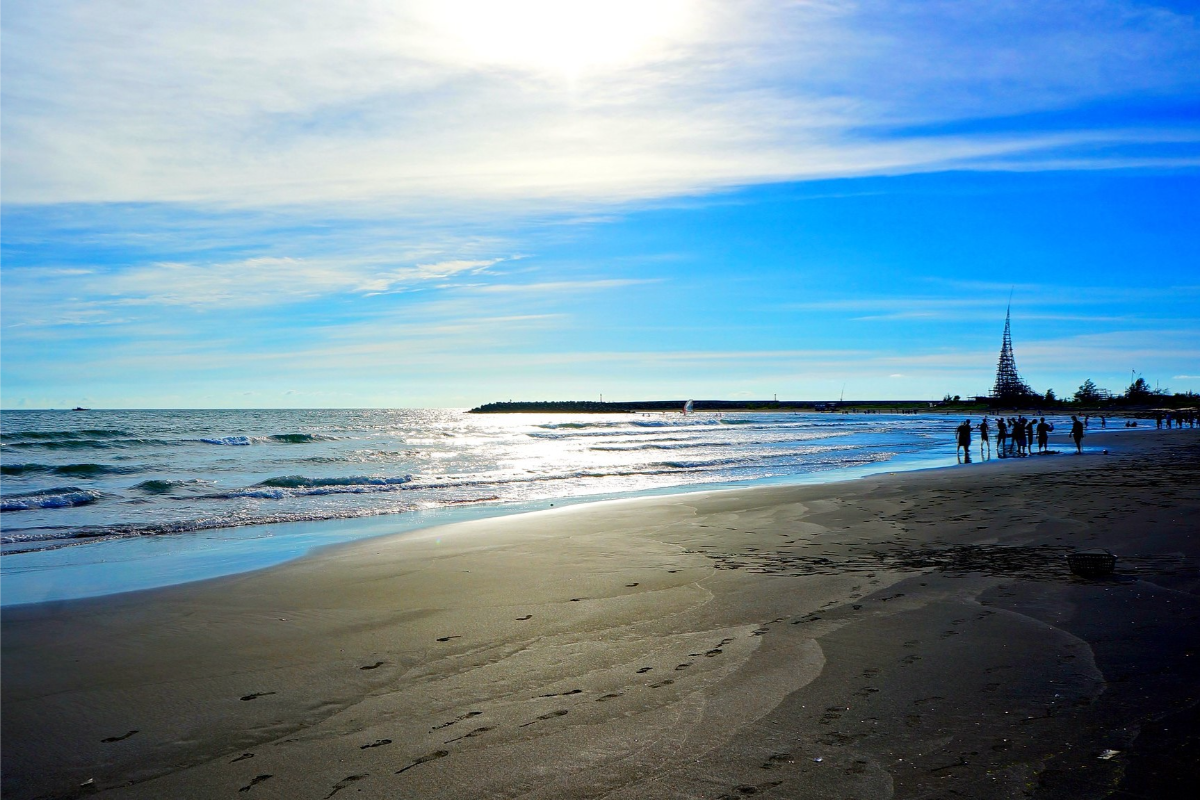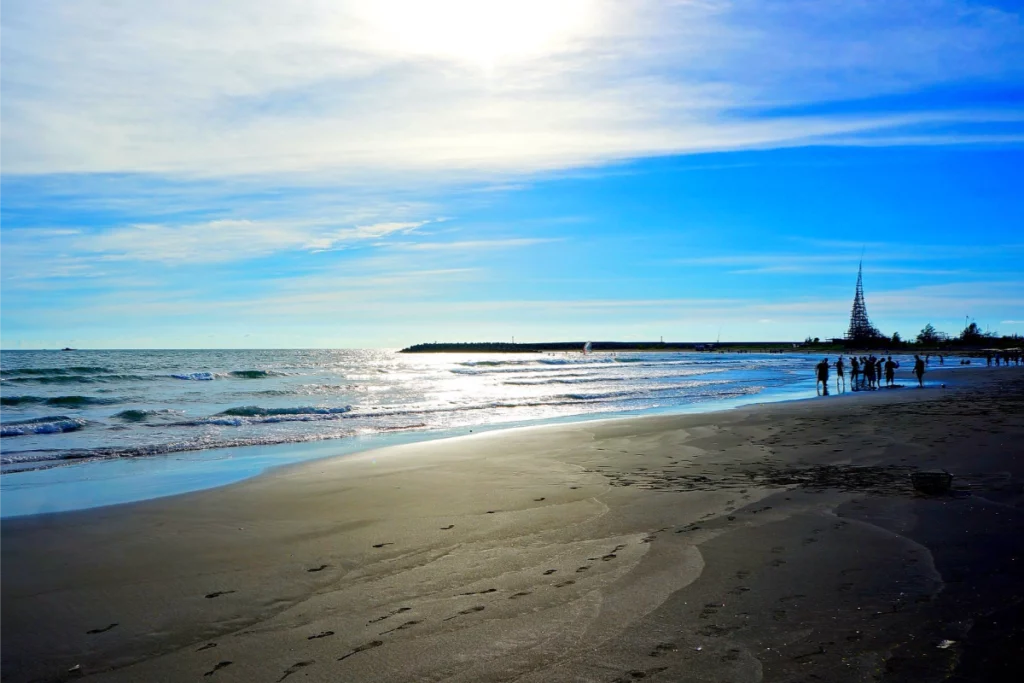 Guohua Street
Guohua Street is also a paradise for Tainan snacks, offering a wide array of delicious dishes including beef soup, shrimp rice, eel noodle, and tofu pudding. Guohua Street holds significance as a prominent tourist destination in Tainan, attracting numerous visitors to savor the city's flavors and experience its rich history and culture.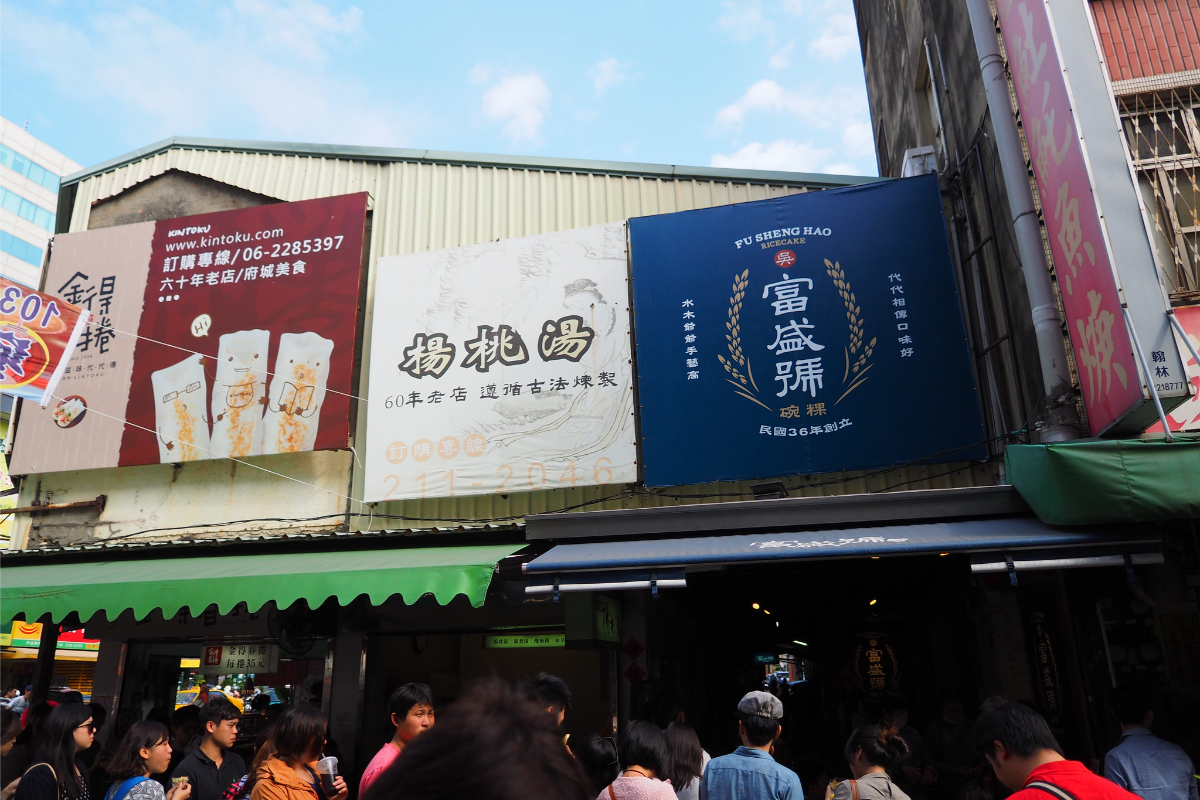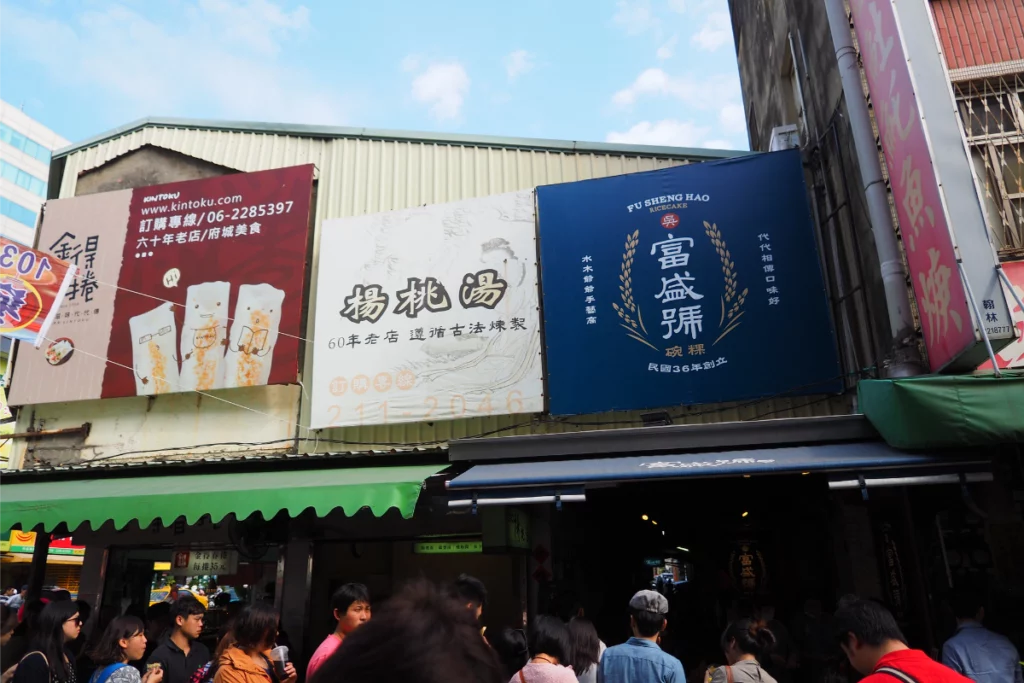 Si Zih Bay
Si Zih Bay is a picturesque beach located in the Gushan District of Kaohsiung City. Sizihwan is renowned for its blue waters, white sandy beach, and lush green hills, making it a significant tourist destination in Kaohsiung. Beyond being a perfect spot to witness both sunrise and sunset, Sizihwan offers a range of leisure activities including swimming, surfing, boating, fishing, and more.
For those who like to watch the sunset, Kaohsiung has more suitable spots for sunset viewing besides Xiziwan, refer to our【Kaohsiung's Top Secret Attractions 2023: Sunset and Lakeside Forest】for more information.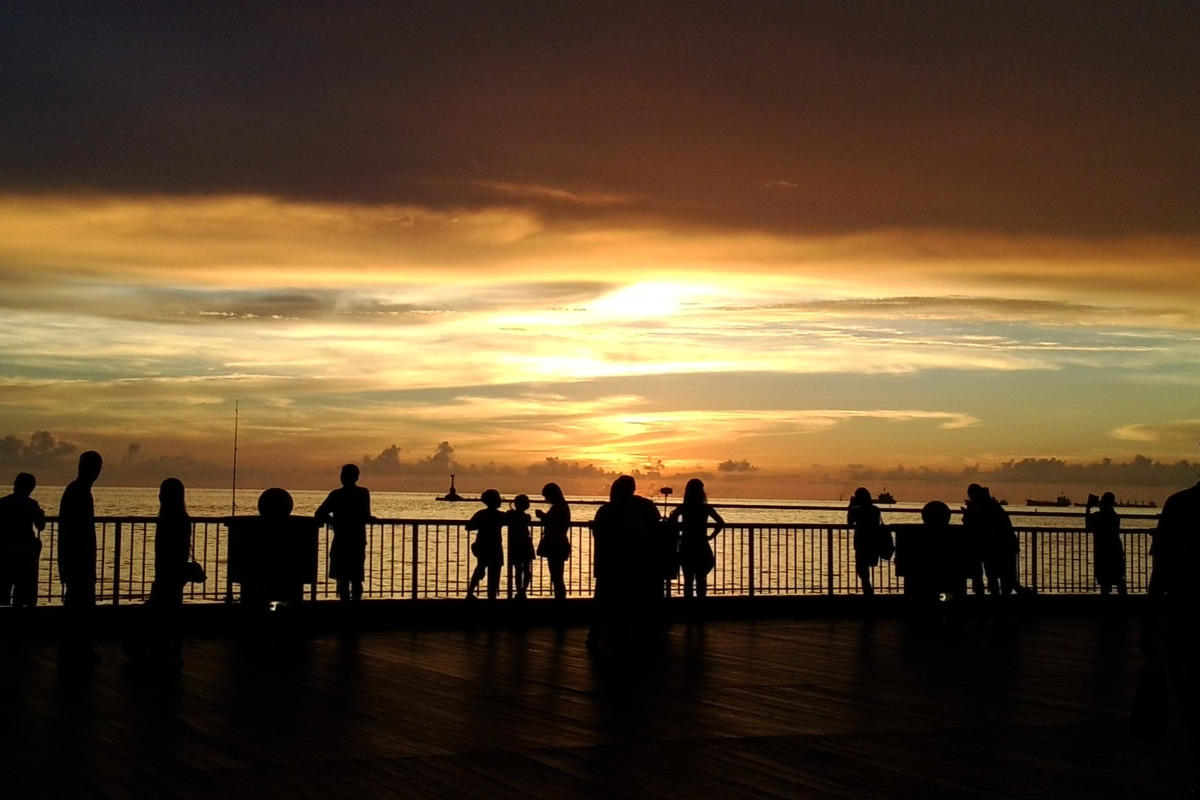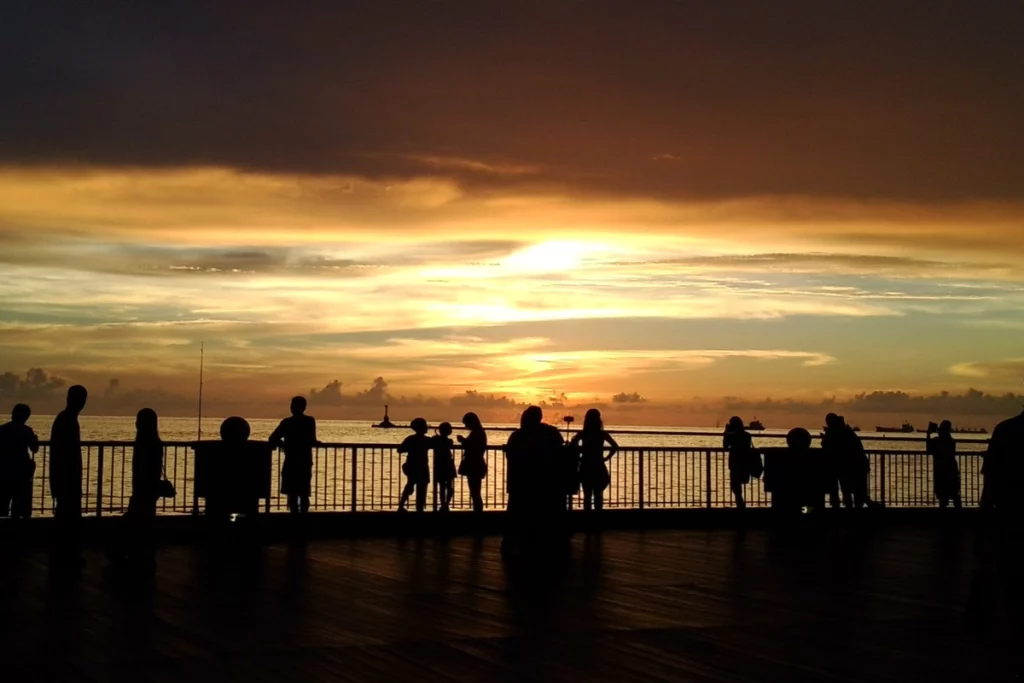 Cijin
Cijin Island, situated in Kaohsiung City, Taiwan, is a beloved small island among tourists. The island boasts beautiful sandy beaches, turquoise waters, and a tranquil environment, making it ideal for beachside leisure activities. Cijin Island is also renowned for its fresh seafood, and visitors can relish a variety of delicious seafood dishes at local restaurants. Moreover, the island holds a rich history and culture, with ancient buildings and landmarks worth exploring. Whether relaxing on the beach, savoring delectable cuisine, or immersing in island life, Cijin is an exceptional travel destination.
For more detail infomation of Cijin, please check out【Travel to the Port Island District of Cijin, Kaohsiung】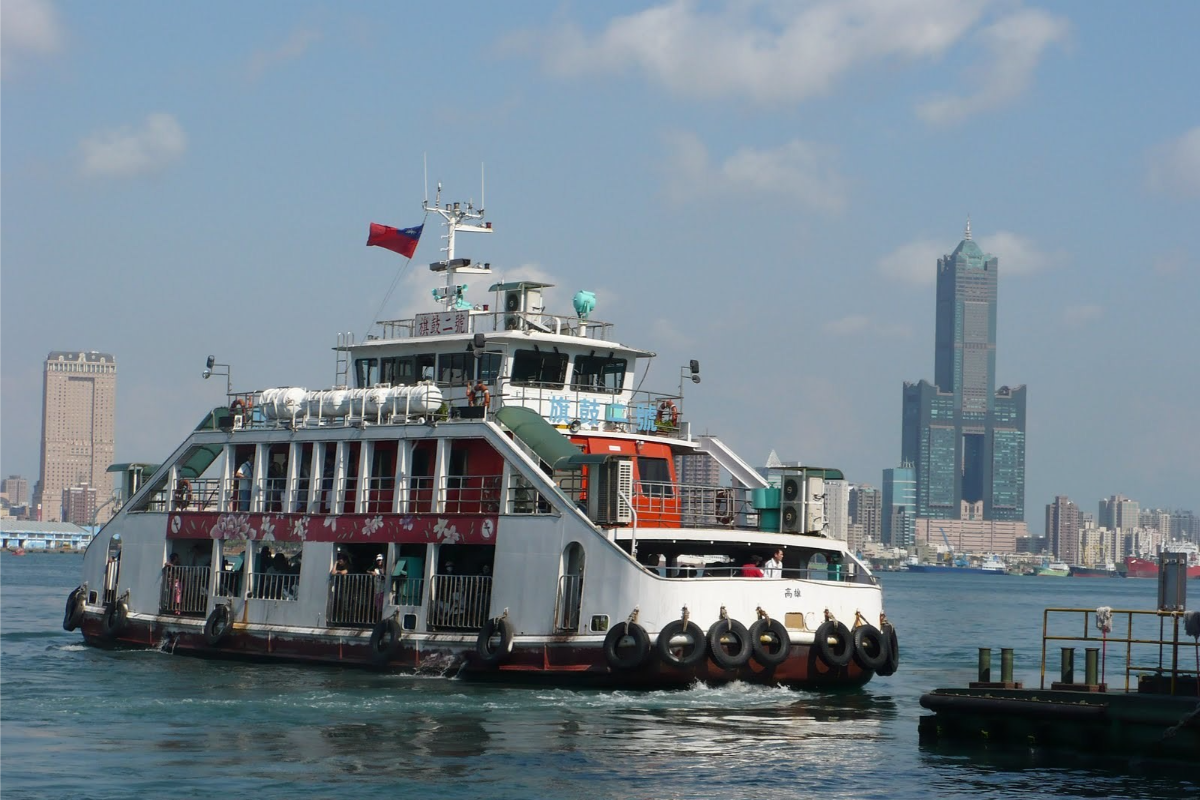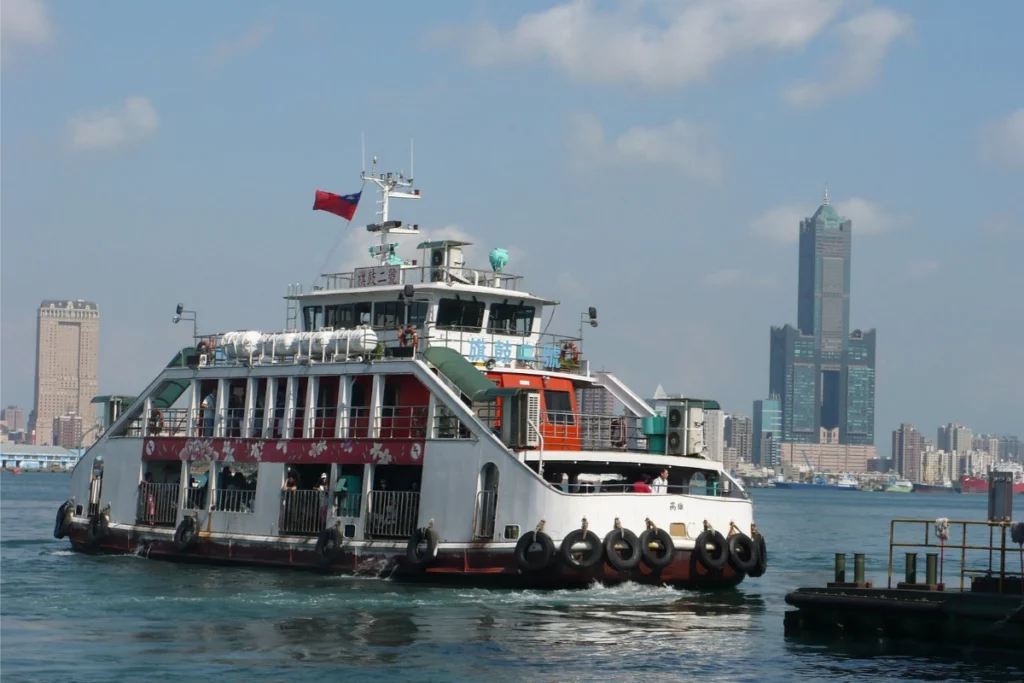 Pier-2 Art Center
Pier-2 Art Center is a cultural and creative park located in Kaohsiung City's Yancheng District. One of its distinctive features is its preservation of the original industrial style, now adorned with a diverse array of artworks and creative designs, drawing numerous visitors and art enthusiasts. Pier-2 serves not only as a platform showcasing Taiwanese culture and creativity but also as a driving force for community development and urban rejuvenation.
For more detail infomation of Cijin, please check out【An Overview of Kaohsiung's Coolest Hangout, Pier 2 Art Center】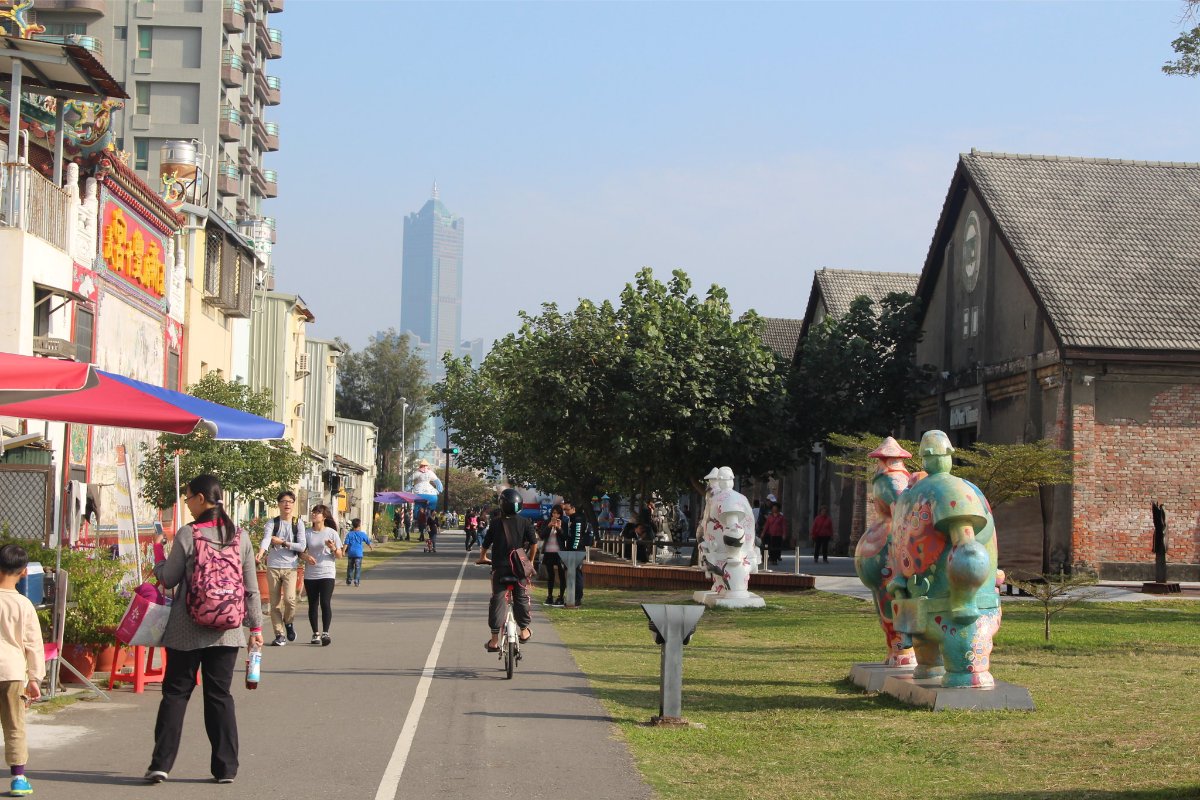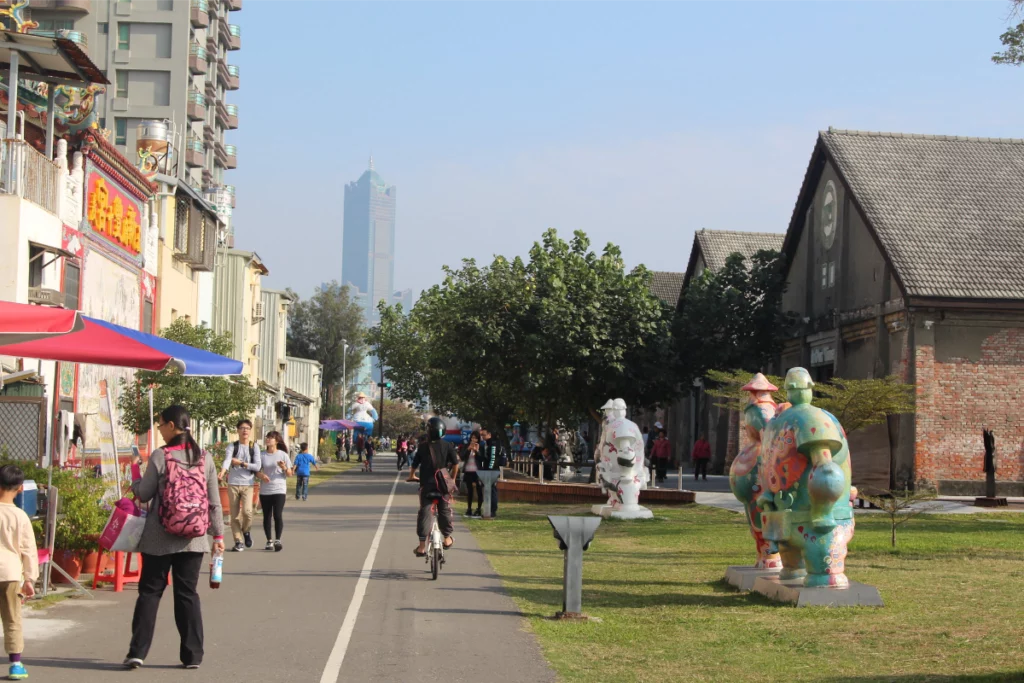 Recommended accommodations in Taiwan
The Denizen
The Denizen is a serviced apartment located in the center of Taipei City, offering a comfortable and stylish accommodation experience. The Denizen is close to many famous attractions, such as Linjiang Street Night Market, Taipei 101 and Xinyi Business District, allowing you to easily explore Taiwan's culture and cuisine. The Denizen also has professional service staff, providing you with various convenient and high-end enjoyment, making your Taiwan trip more perfect.
You can check out more details about The Denizen on mrhost, or check out more short and long term accommodations in Taipei on mrhost.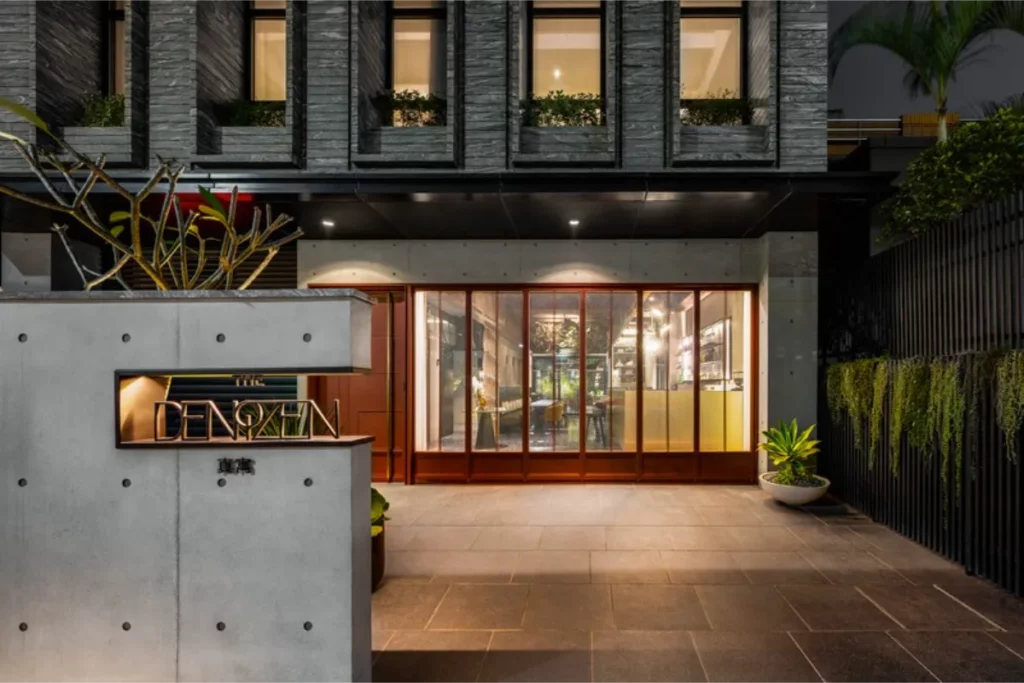 Forte Green garden apartment
Forte Green garden apartment is a hotel-style apartment located in Songshan District, Taipei City. Just a 6-minute walk from the Taipei Arena MRT Station. The property offers a fitness center, free WiFi, and spacious rooms equipped with flat-screen tablets. It's a 10-minute drive to Raohe Night Market and Taipei 101, while Shilin Night Market and the National Palace Museum are a 20-minute drive away.Situated in Taipei's Songshan District, Futai Green Garden Apartment is conveniently close to the airport. To explore local culture, consider visiting the Miniatures Museum of Taiwan and Sun Yat-sen Memorial Hall.
You can check out more details about Forte Green garden apartment on mrhost, or check out more short and long term accommodations in Taipei on mrhost.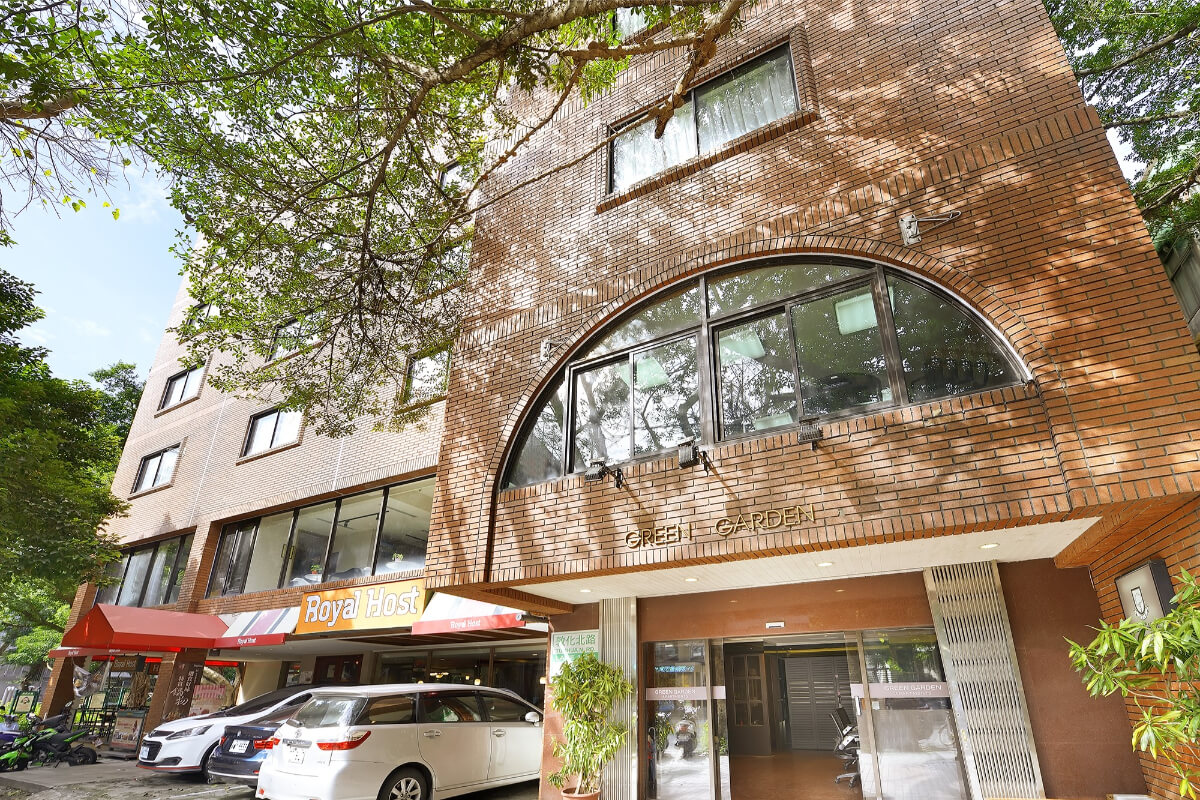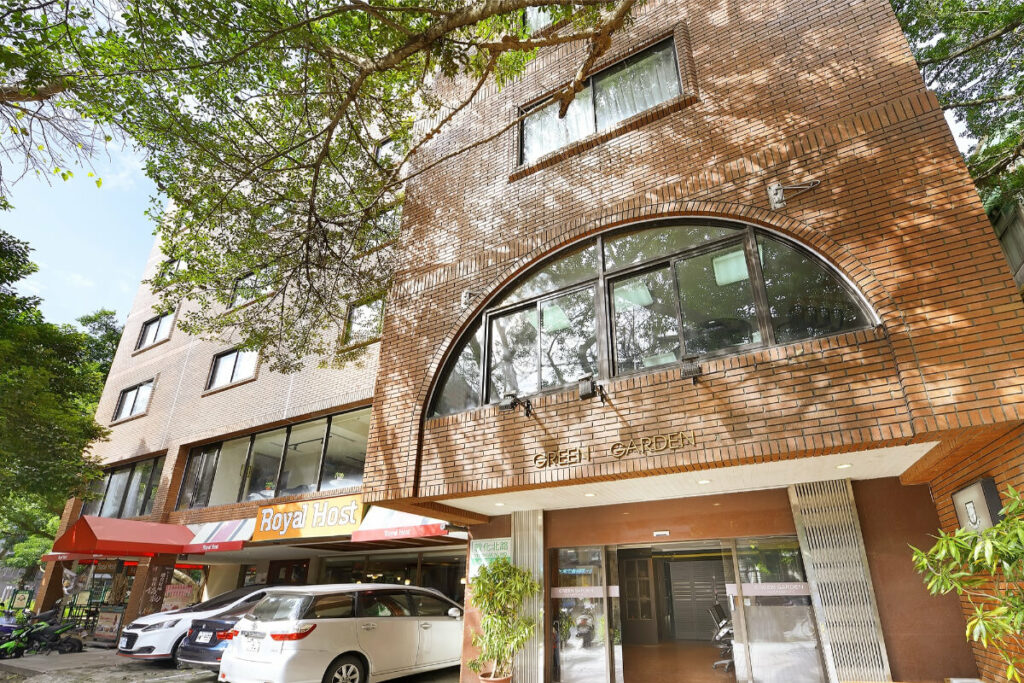 Silks Club
Silks Club in Kaohsiung offers a tranquil and luxurious retreat. It offers modern and stylish rooms and suites, along with a rooftop infinity pool. The hotel is just a 5-minute walk from the Kaohsiung MRT Sanduo Shopping District Station and Shin Kong Mitsukoshi Pier-2 Store. It's approximately a 15-minute drive from Kaohsiung Railway Station and Kaohsiung International Airport, and around 20 minutes' drive from Zuoying High-Speed Rail Station. Here, you can indulge in premium amenities, attentive service, and avant-garde rooms and suites that epitomize contemporary sophistication.
If you would like to book a stay at Silks Club, you can contact the hotel through mrhost, or you can also find more accommodations in Kaohsiung on mrhost.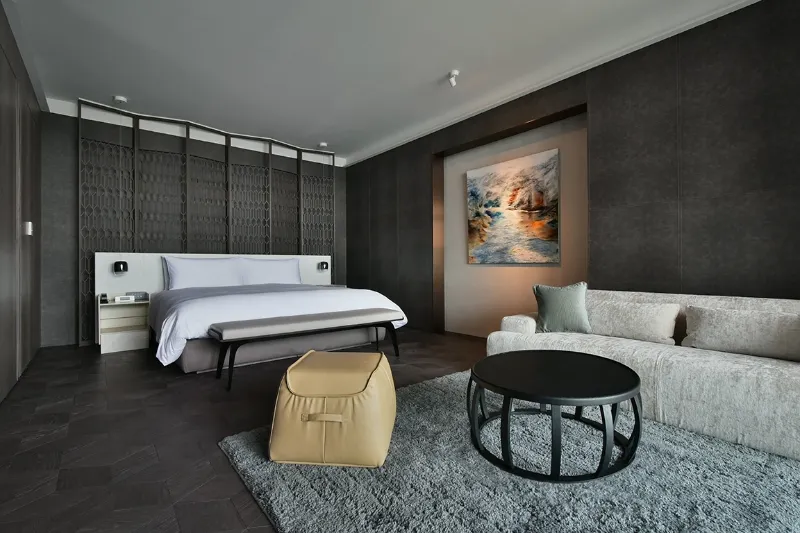 SAYO Hotel
SAYO Hotel is situated in Yancheng District, Kaohsiung City. This hotel offers comfortable and stylish accommodations paired with meticulous service, providing guests with a home-away-from-home experience whether on business or leisure travel. It's a five-minute walk from the Orange Line Yanchengpu MRT Station Exit 4. The hotel is conveniently located near popular cultural and artistic attractions like Pier-2 Art Center, Love River, Kaohsiung Film Archive, Sizihwan, and Qijin Scenic Area, making it an ideal choice for those seeking an artsy and cultural travel experience.
If you would like to book a stay at SAYO Hotel, you can contact the hotel through mrhost, or you can also find more accommodations in Kaohsiung on mrhost.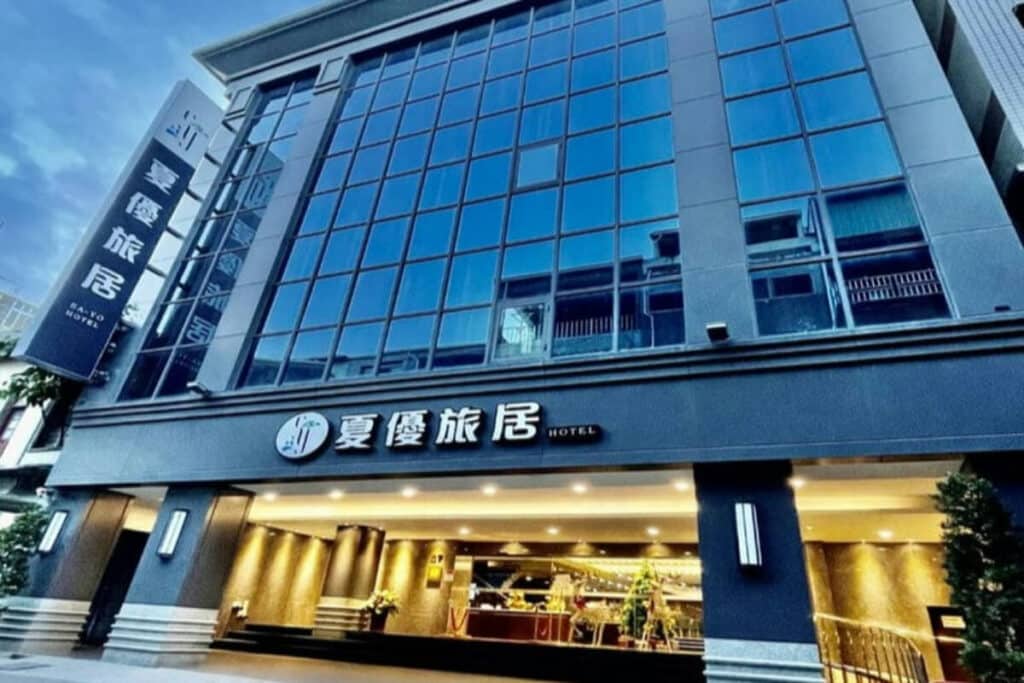 In addition to Taipei and Kaohsiung, mrhost offers short-term and long-term accommodations in other cities in Taiwan. You can find more accommodations in Taiwan by searching on mrhost.
From historical, geographical, political, to economic perspectives, traveling in Taiwan offers people new insights and rewards. Therefore, we should seize the opportunity to personally experience the allure of Taiwan tourism and establish friendly relationships with the Taiwanese people.