Last Updated on 08-17-2023
85 Sky Tower stands as a remarkable 85-story skyscraper in Lingya District, Kaohsiung, Taiwan. With a towering height of 347.5 meters (1,140 feet), its pinnacle height reaches 378 meters (1,240 feet) including the antenna. Constructed between 1994 and 1997 by the now-defunct Tuntex Group, this skyscraper held the title of Kaohsiung's tallest building until the completion of Taipei 101 in 2004. The building's unique 'prong' design, crafted by architectural firms C.Y. Lee & Partners and Hellmuth, Obata & Kassabaum, features two separate 39-floor sections that converge into a single central tower, forming a distinctive silhouette.
Recommended Hotels near 85 Sky Tower
Silks Club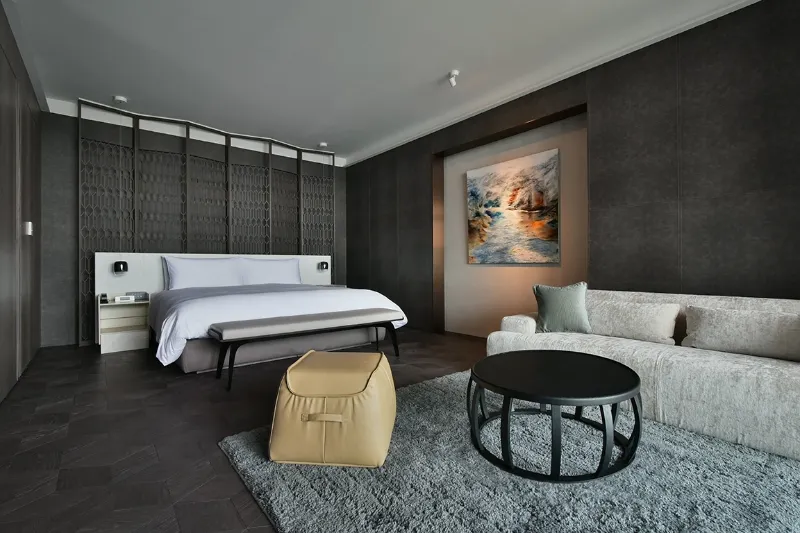 Silks Club in Kaohsiung is a luxurious and artistic hotel that stands as a symbol of sophisticated accommodation. Situated in the vicinity of the hotel is the renowned 85 Sky Tower, adding to the allure of the area. This iconic landmark adds to the appeal of staying at the Silks Club, offering the opportunity to explore the towering heights and panoramic views from the 85th floor observation deck. This combination of luxurious accommodations, artistic ambiance, and the nearby 85 Sky Tower makes the Silks Club a unique destination that caters to those seeking both aesthetic pleasure and modern luxury.
SAYO Hotel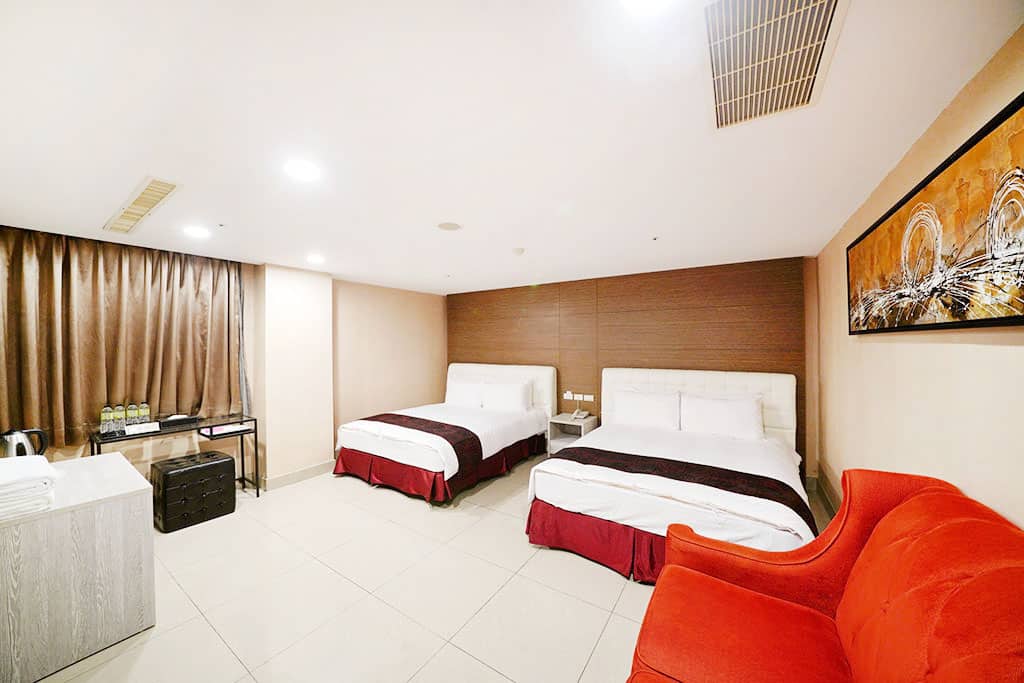 SaYo Hotel is a comfortable and stylish accommodation located in the elegant and art-filled Yancheng District in Kaohsiung. This hotel offers a welcoming and homely atmosphere, providing guests with a sense of being at home whether they're on a business trip or leisurely vacation. One of the prominent landmarks in the vicinity is the iconic 85 Sky Tower. This towering landmark stands nearby and can be easily reached from Sa-Yo Hotel. Guests staying at Sa-Yo Hotel have the opportunity to explore this architectural marvel, along with other popular tourist spots, cultural sites, and street food destinations in Yancheng.
The Development of 85 Sky Tower in Kaohsiung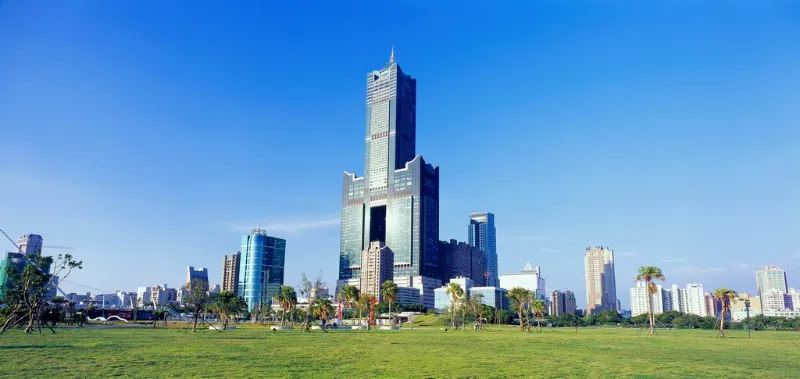 Originally a hub of commerce and entertainment, the 85 Sky Tower was home to a range of amenities such as a department store, indoor amusement park, five-star hotel, observatory, steakhouse, disco, VIP club, and spa. However, as of 2023, the tower has experienced a decline in occupancy. While some floors have been repurposed for condominiums and offices, many remain unutilized and have fallen into disrepair. Despite its changing fortunes, the 85 Sky Tower remains an iconic structure on the Kaohsiung skyline, reflecting both the city's aspirations and its economic challenges.
The Lightning-fast Elevators of 85 Sky Tower
The elevators within the iconic 85 Sky Tower in Kaohsiung are a remarkable feature that contribute to the tower's uniqueness and efficiency. This towering landmark boasts 92 elevators and escalators, each playing a pivotal role in ensuring seamless vertical transportation for visitors and occupants. Notably, the fastest elevator within the tower can ascend at an impressive speed of up to 750 meters per minute, whisking passengers from ground level to the 77th floor in a mere 45 seconds.
This remarkable feat places the tower's elevators among the fastest in the world, trailing only behind the elevators of Taipei 101 and Japan's Yokohama Landmark Tower. 85 Sky Tower's elevators encapsulate the spirit of modern engineering and innovation, providing an exhilarating journey to its observation decks and adding to the overall awe-inspiring experience of this architectural marvel.
How to get to 85 Sky Tower 85 Sky Tower
MRT
1、Take the MRT Red Line to R8 Sanduo Commercial Area Station, take Exit 2 and walk towards Xinguang Road for about 8 minutes.
2. Take the MRT Red Line to R8 Santo Commercial Area Station and take a shuttle bus to 85 Building Station to reach Kaohsiung 85 Building.
By Bus
1. Take 78, 83, 100 to Chiantai Department Store Station to reach Kaohsiung 85 Building.
2. Take 70 or 14 to Sando 4 Intersection Station to reach Kaohsiung 85 Building.
You can find more accommodations in Kaohsiung by searching on our official website.
Exploring the Attractions Near 85 Sky Tower
The area around the iconic 85 Sky Tower in Kaohsiung offers a variety of attractions for visitors to explore. Here are some notable attractions near the 85 Sky Tower.
Love River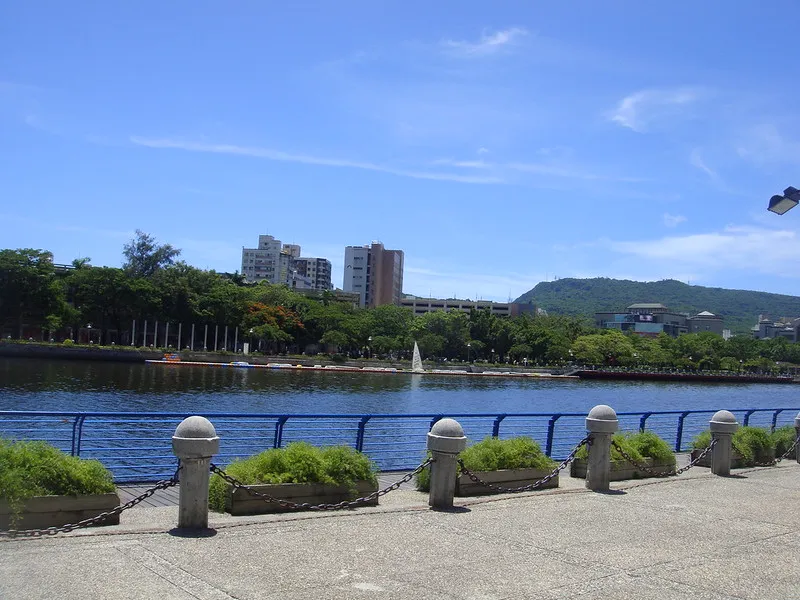 Love River is a romantic and scenic river that runs through Kaohsiung, providing a peaceful environment for leisurely strolls, boat rides, and enjoying the city lights at night.
Pier-2 Art Center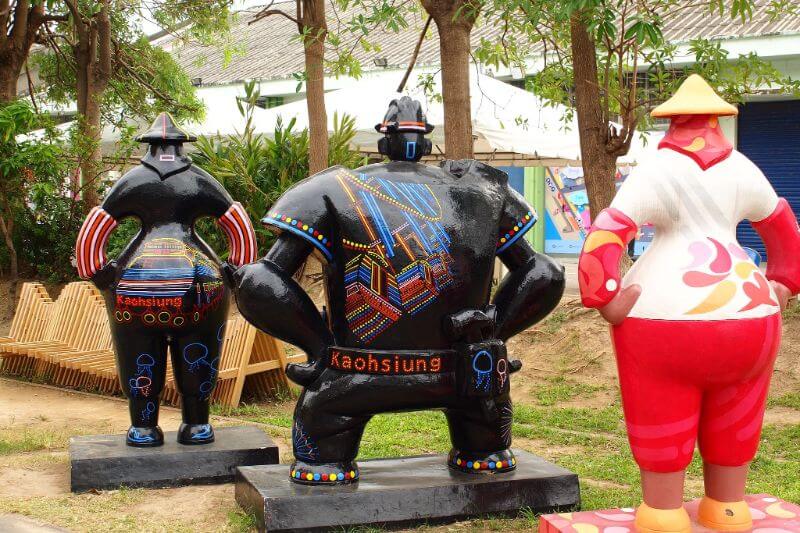 Pier-2 Art Center is an artistic hub that features a vibrant collection of outdoor installations, art galleries, creative spaces, and cultural exhibitions. It's a great place to experience Kaohsiung's art scene.
Cijin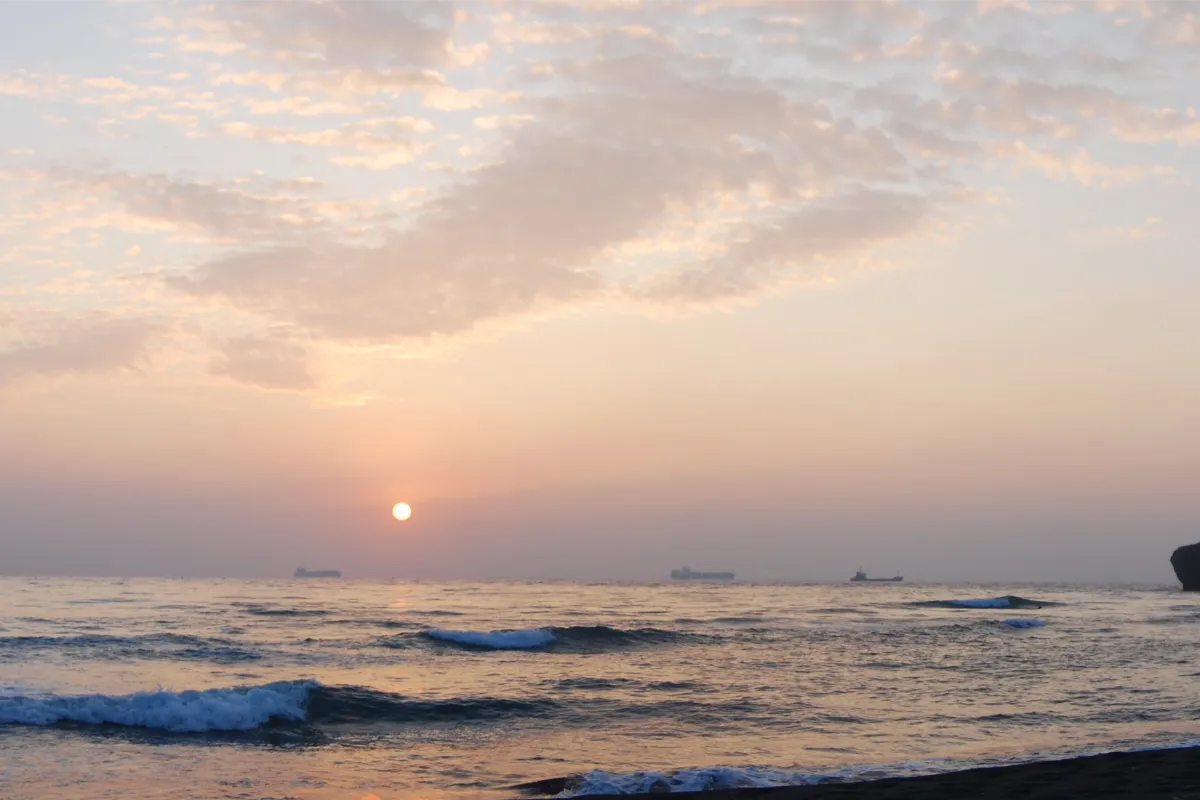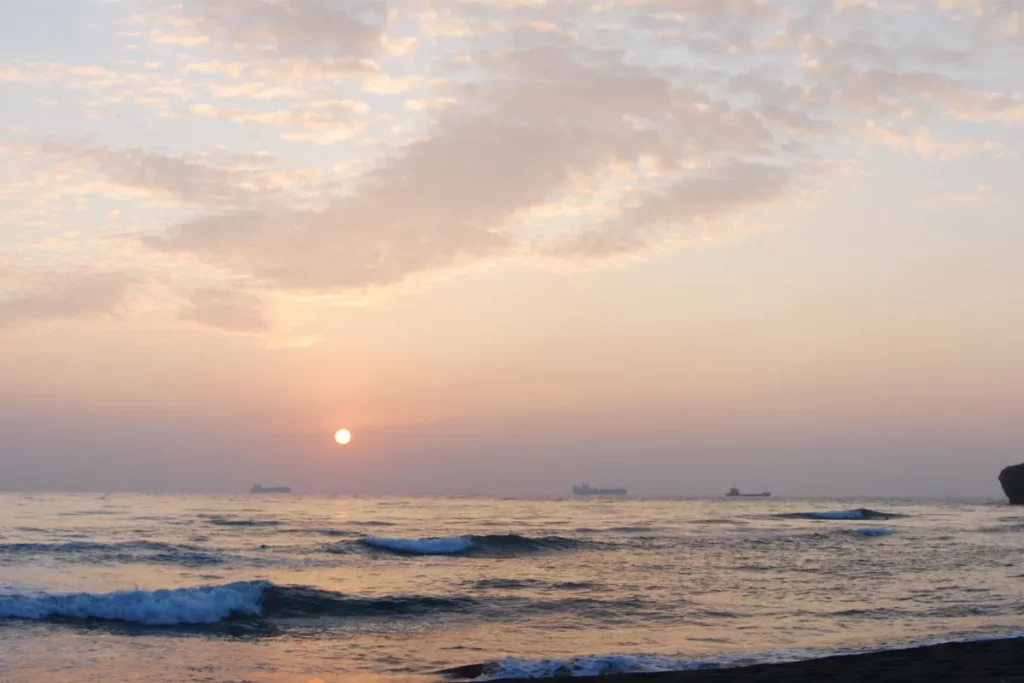 Accessible by ferry, Cijin offers sandy beaches, seafood markets, historic sites, and the Cihou Fort.
Dream Mall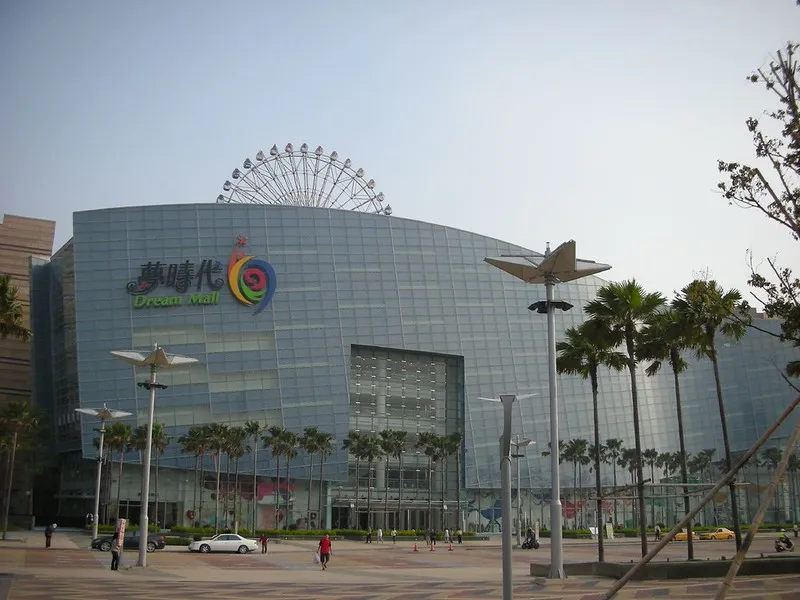 Dream Mall is one of the largest shopping malls in Taiwan, offering a variety of retail stores, dining options, and entertainment facilities.
Shoushan National Nature Park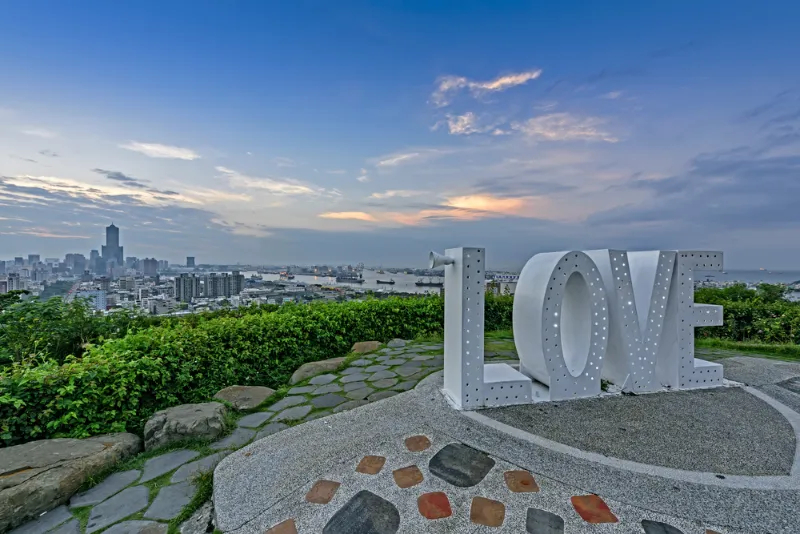 Shoushan National Nature Park is a beautiful natural reserve with hiking trails and a diverse range of flora and fauna. It offers sweeping views of the city and coastline.
Kaohsiung Museum of Fine Arts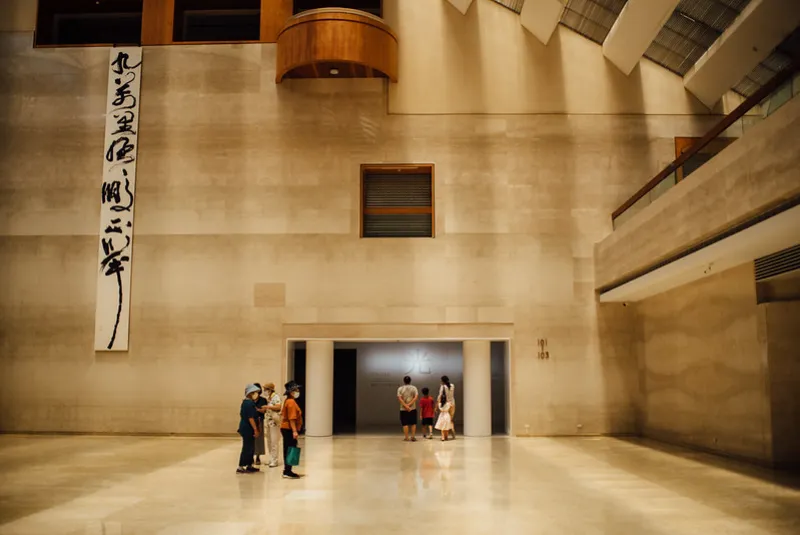 Kaohsiung Museum of Fine Arts is a renowned museum showcasing a diverse collection of contemporary art, traditional art, and international exhibitions.
85 Sky Tower in Kaohsiung stands as a remarkable landmark, soaring to a height of 378 meters and showcasing a blend of modern architecture and historical significance. Despite its iconic status, recent discussions have arisen about its evolving role, with concerns that it may be reduced to a mere landmark, devoid of comprehensive planning for commercial and functional use. As it continues to shape Kaohsiung's skyline, the tower's legacy prompts contemplation on its significance, both as a testament to the city's progress and as a subject of shifting perspectives.