Last Updated on 11-16-2023
Autumn in Taiwan is widely considered the ideal season to experience the country's natural beauty and comfortable climate. Despite Taiwan's reputation for having relatively consistent weather throughout the year, autumn offers a distinct charm characterized by warm and dry conditions. During this season, the landscape transforms into a mesmerizing display of colors, with maple trees taking center stage, painting the surroundings with vibrant hues of red, green, yellow, and purple.
Autumn in Taiwan is also a great time for outdoor activities, with hiking being particularly popular due to the pleasant weather and clear blue skies. While Taiwan may not be as renowned for fall foliage as some other countries, such as Japan or South Korea, its forest parks still offer opportunities to appreciate the changing colors. Additionally, autumn brings a variety of holidays and cultural events, enhancing the overall experience for visitors.
When is Taiwan's Autumn
Autumn in Taiwan spans from September to November, offering a delightful period to explore the country's natural beauty and cultural richness. During this season, the landscape undergoes a captivating transformation as the foliage shifts into a kaleidoscope of colors, including red, green, yellow, and even purple leaves. This visual spectacle creates an enchanting atmosphere that captures the essence of the season.
Taiwan Autumn Weather
In September, Taiwan experiences the pleasant transition into autumn, offering a respite from the summer heat while still maintaining warm and sunny conditions. The average temperatures during this month range between 22.3°C (72.1°F) and 27.5°C (81.5°F) in Taipei, the capital city.
The autumn months of September through November bring forth milder temperatures compared to the peak of summer, creating an inviting atmosphere for outdoor exploration and activities. The chance of rain decreases, providing ample opportunities for travelers to enjoy blue skies and pleasant weather while discovering the beauty and culture that Taiwan has to offer.
If you are going to Taipei in particular, you can refer to our Taipei weather article to know more about Taipei's autumn weather.
Autumn Clothing Ideas
When it comes to dressing for autumn in Taiwan, incorporating layers and versatile pieces is key. The weather during this season can be quite variable, with cooler mornings and evenings transitioning to warmer afternoons. To navigate these changes comfortably and stylishly, you can consider a few key clothing items.
One essential item for autumn is the lightweight shirt. This piece can be easily layered over other tops and provides a stylish yet functional option. Another option is the use of cardigans or light outerwear, such as a denim jacket or a light pullover. Long-sleeved tops in both thinner fabrics and slightly heavier materials, like fine knits, are also great choices.
For the bottoms, you can opt for lightweight trousers, jeans, or skirts. These can be paired with tights or leggings on cooler days. As for footwear, closed-toe shoes or ankle boots are suitable for keeping your feet comfortable in the changing weather.
Where to See Maple leaves in Taiwan
When seeking the vibrant beauty of maple leaves in Taiwan during the autumn season, you'll find numerous captivating destinations to indulge in this natural spectacle. As the season transitions, the maple leaves turn varying shades of red, orange, and yellow, creating a picturesque and enchanting landscape that draws visitors from all around.
If you're in the northern region, Taipei boasts some exceptional places for maple leaf appreciation, like Yangmingshan National Park, where the vibrant colors of the leaves contrast beautifully with the lush greenery. In the south, you can explore locales such as Alishan, where the combination of maple and cherry blossoms offers a breathtaking panorama. Additionally, Yilan is another favorable option, with spots like Taipingshan offering a splendid display of red and orange maple leaves against the backdrop of a tranquil forest.
For those seeking an off-the-beaten-path experience, lesser-visited places like the silver grass plains and ginkgo forests also promise a unique and captivating maple leaf viewing experience. These locations offer a chance to appreciate the changing colors in a more serene and less crowded setting.
Check out our 【9 Best Place to See Taiwan Fall Foliage】, to chose the best place to see Fall foliage in Taiwan.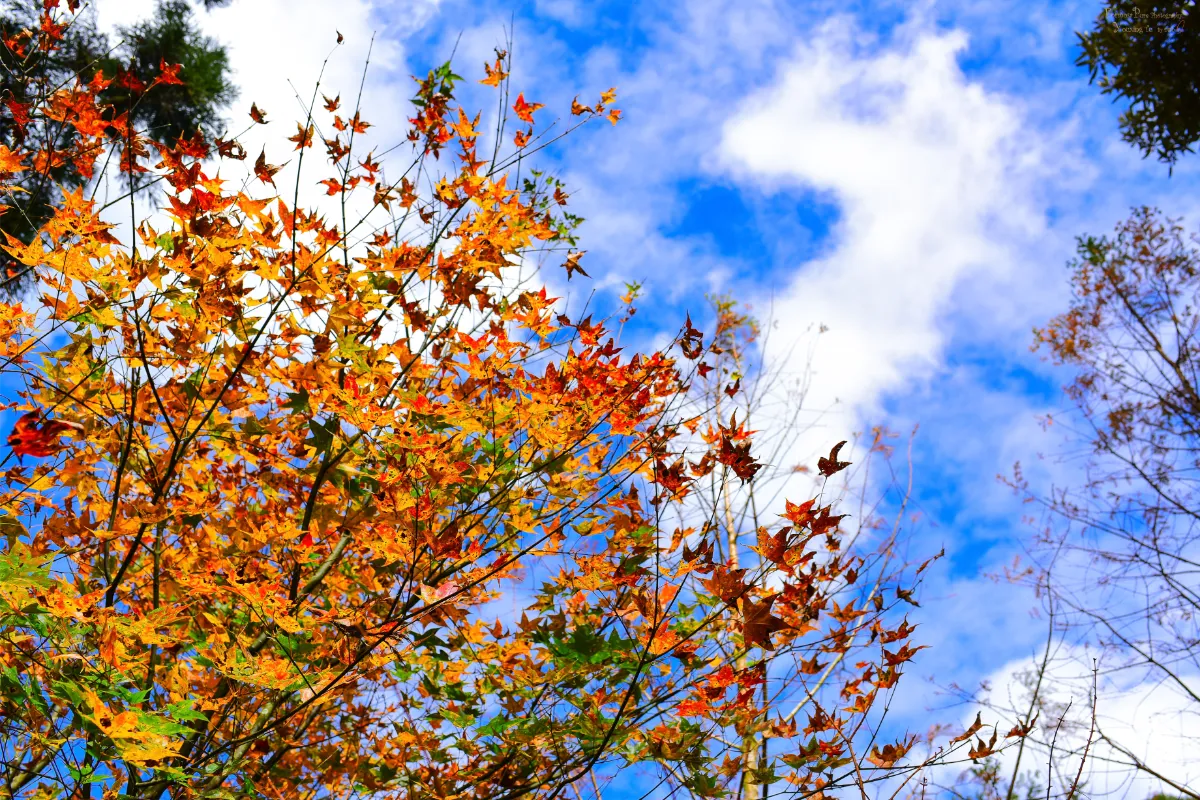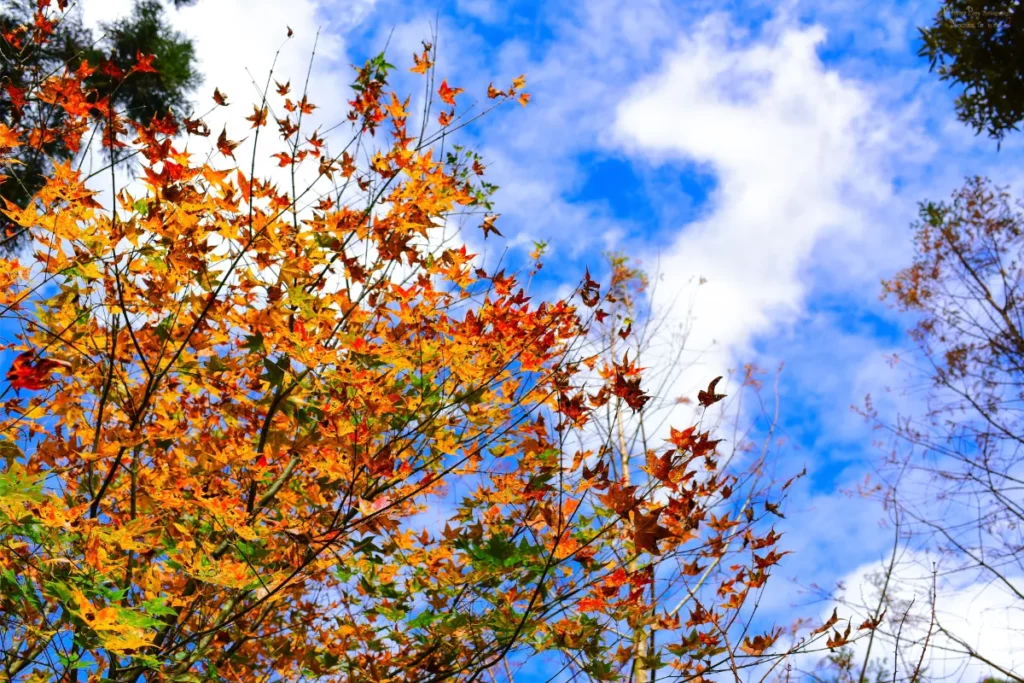 Fantastic Activities in Taiwan in the Summer
Fruit Picking
Taiwan is known as the "Kingdom of Fruits," and autumn is the perfect time to experience fruit picking in various orchards across the country. With a wide range of fruit varieties available, you can enjoy the sweetness and juiciness of freshly picked fruits like strawberries, peaches, and more.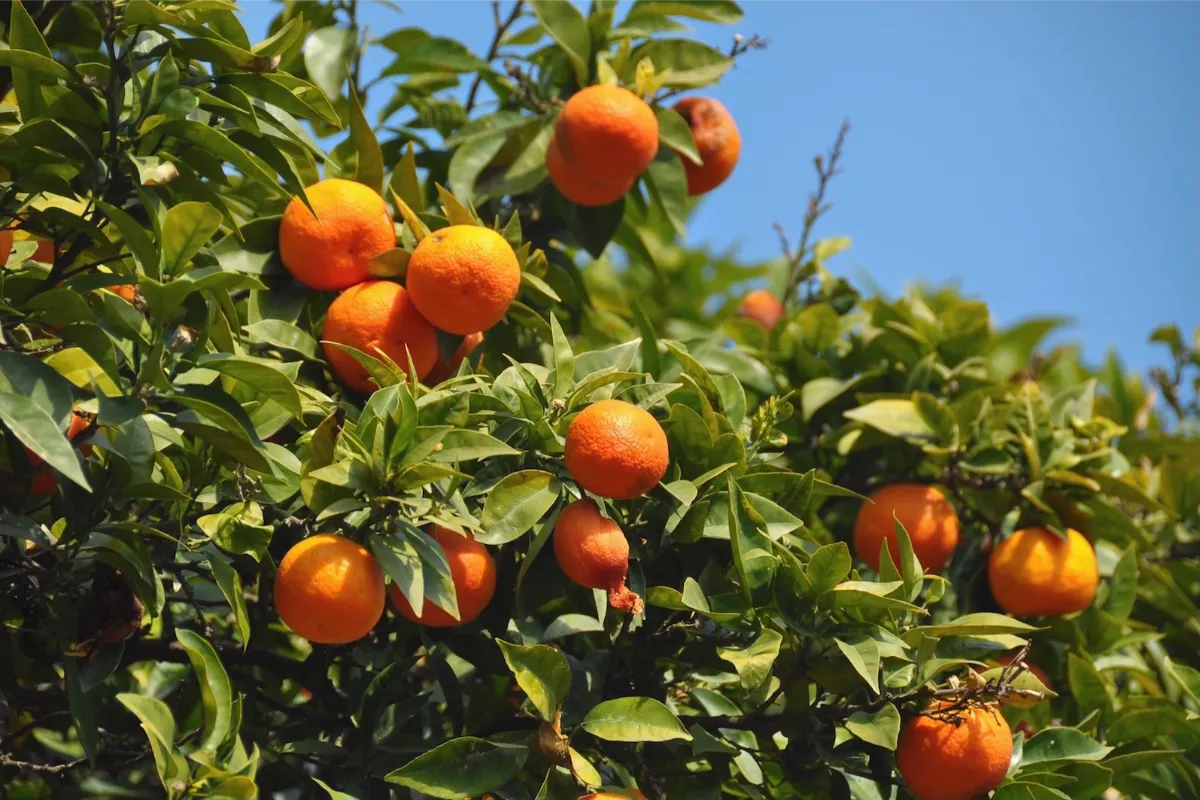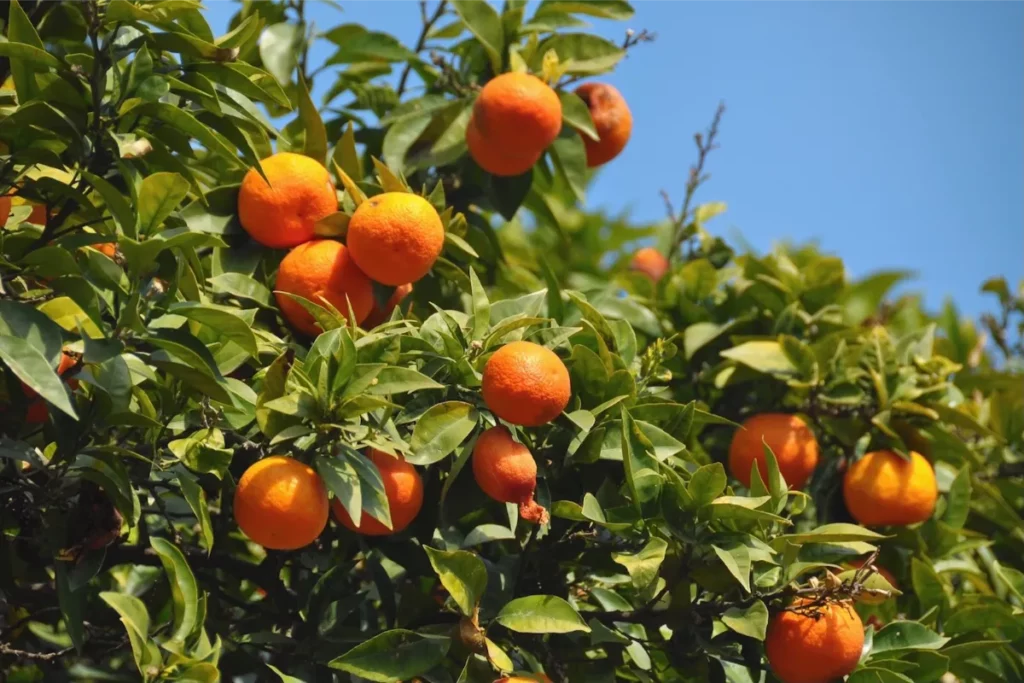 Maple Leaf Viewing and Camping
Fall is the season of maple leaves, and Taiwan's landscape becomes adorned with vibrant shades of red and orange. Combine the beauty of autumn foliage with the joy of camping for a memorable experience. There are numerous maple leaf viewing spots that offer camping facilities, allowing you to immerse yourself in nature and enjoy the colorful scenery.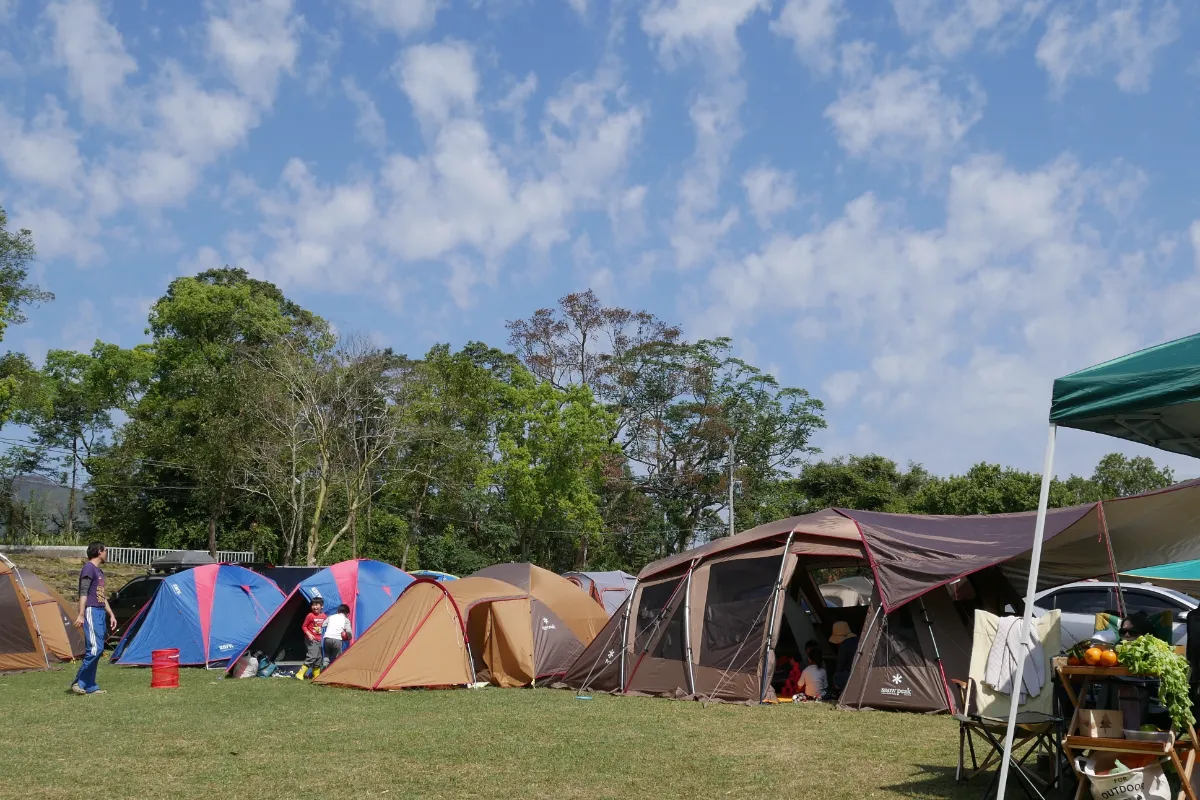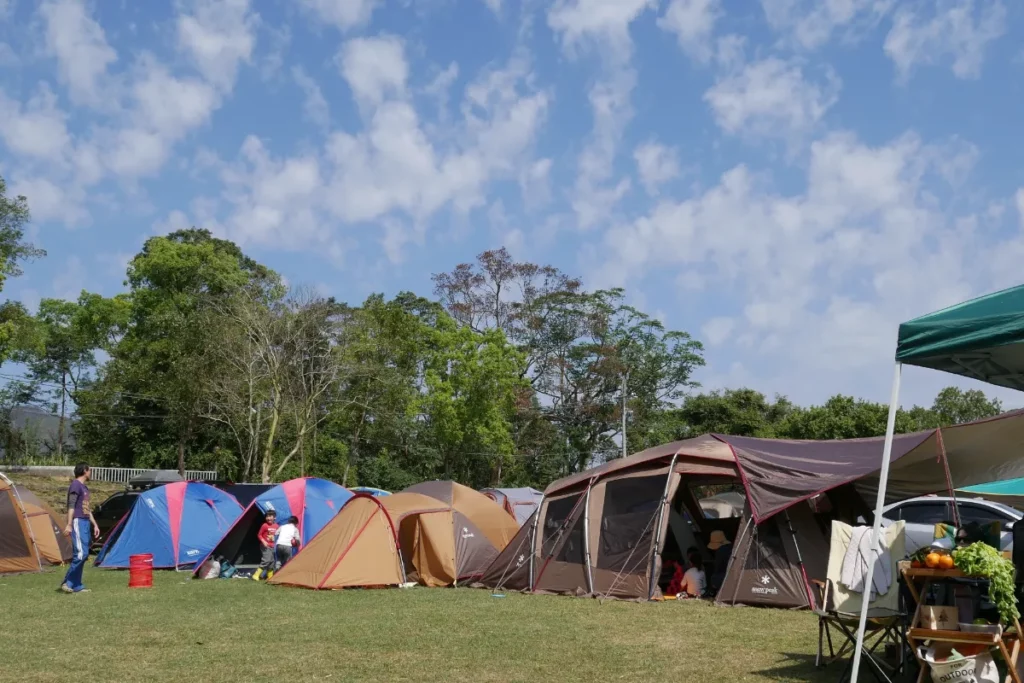 Seasonal Festivals and Events
Autumn brings a variety of festivals and events to Taiwan. From the Mid-Autumn Festival to Teacher's Day, there are plenty of opportunities to celebrate and enjoy the changing season. These events also provide great chances for businesses to offer seasonal products and services that cater to the festive spirit.
Mid-Autumn Festival is on September 29, 2023. Check out our Mid-Autumn Festival article to learn interesting stories about the festival and how to celebrate it!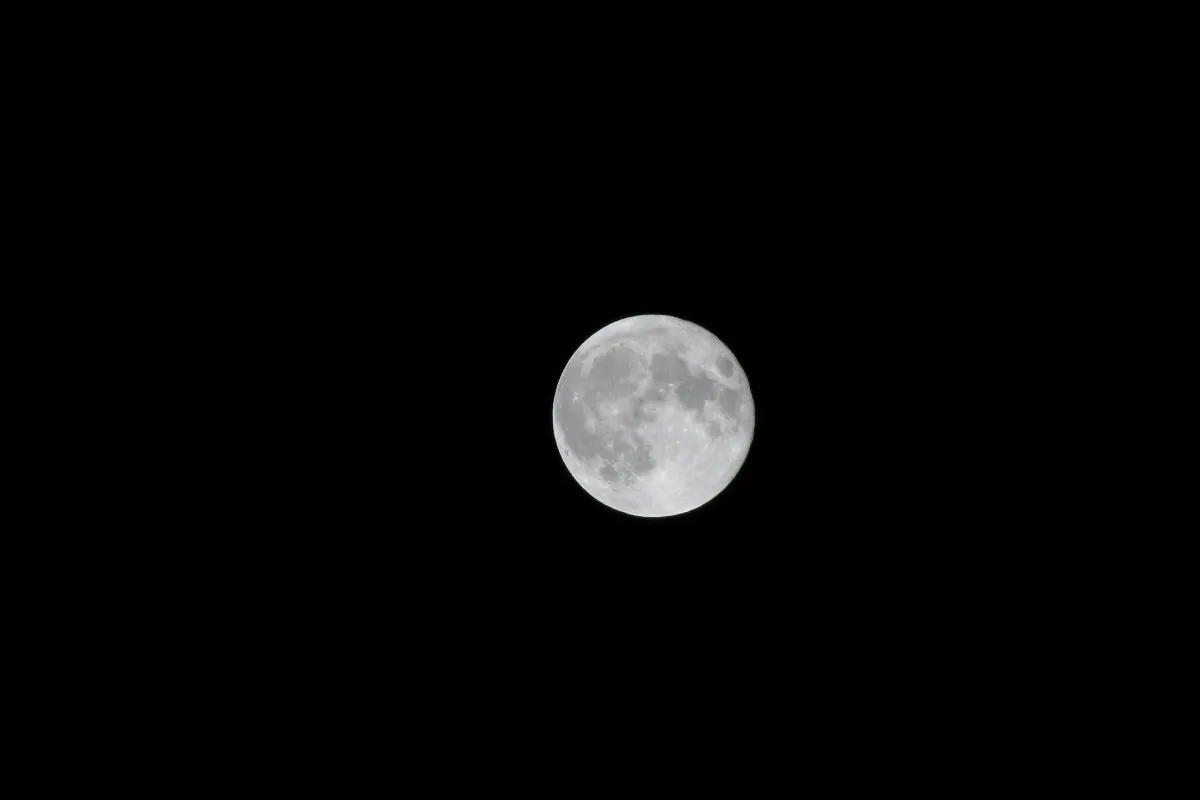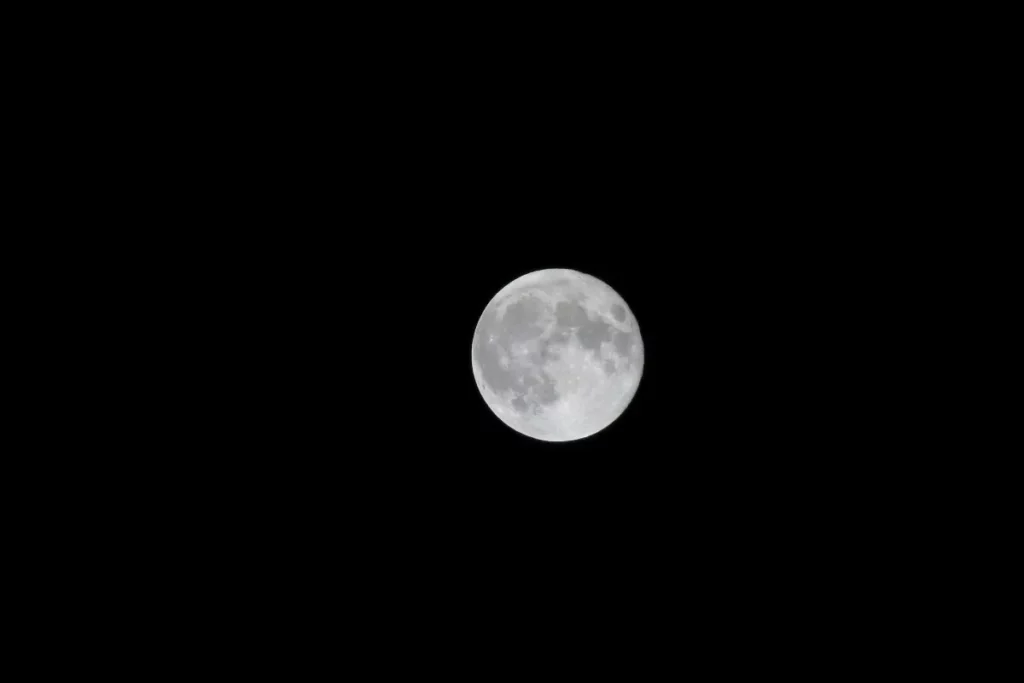 Outdoor Adventures
The pleasant weather in autumn makes it an ideal time for outdoor adventures. Consider hiking, biking, or simply going for a leisurely stroll in nature. Whether you're exploring national parks or embarking on scenic trails, the moderate temperatures and breathtaking landscapes make it a rewarding experience.
👉Read more: Travel to Taiwan in October 2023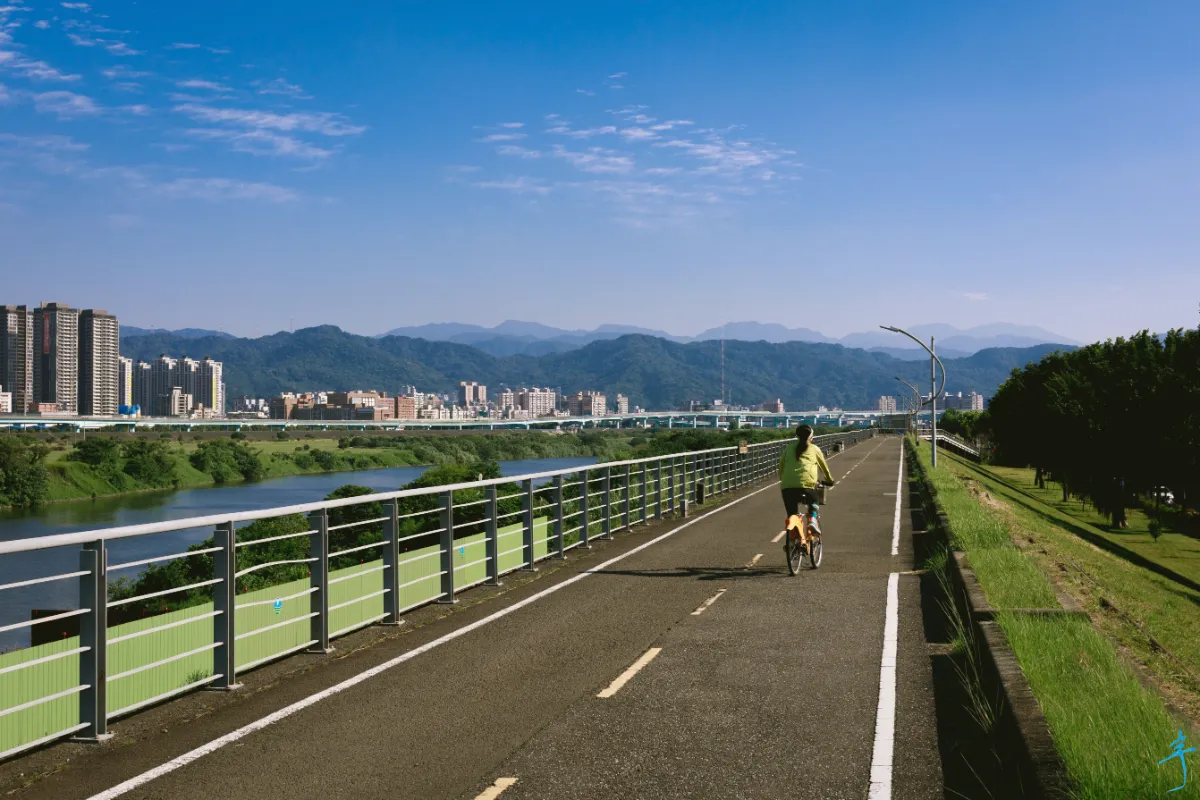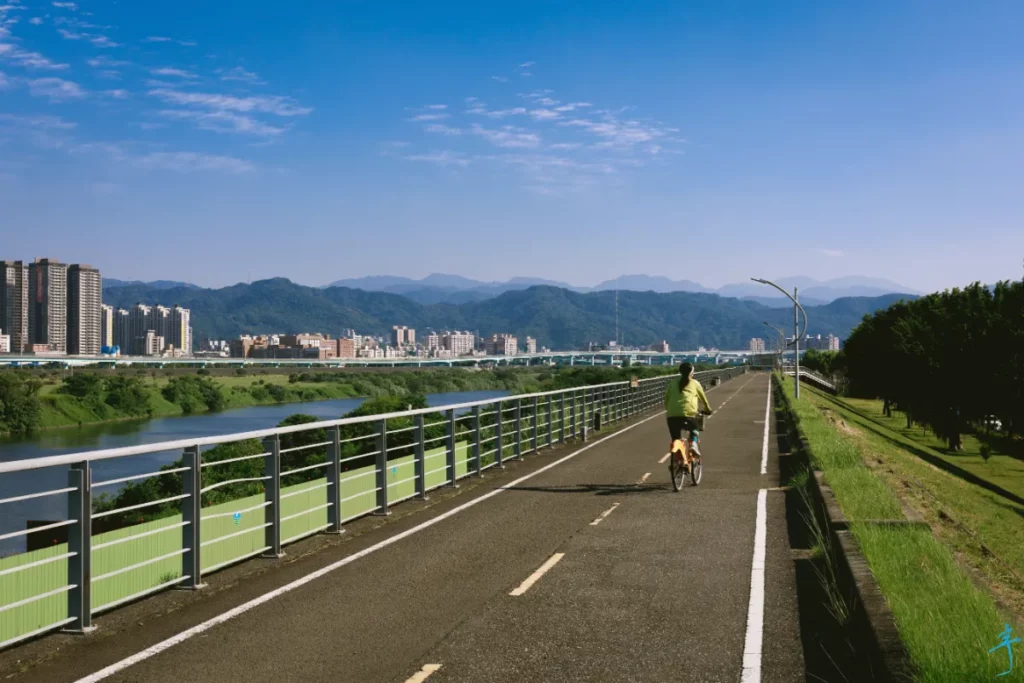 Go to a Hot Spring
As the cool breeze of autumn arrives, it brings with it the perfect opportunity to indulge in the rejuvenating experience of soaking in Taiwan's natural hot springs. One of the most iconic hot spring areas in Taiwan is Beitou in Taipei, known for its historical significance and natural hot spring baths. Additionally, destinations like Jiaoxi, Wulai, and even offshore locales like Green Island offer their own distinctive hot spring experiences.
We've collected the top 10 hot springs in Taiwan for you, check it out!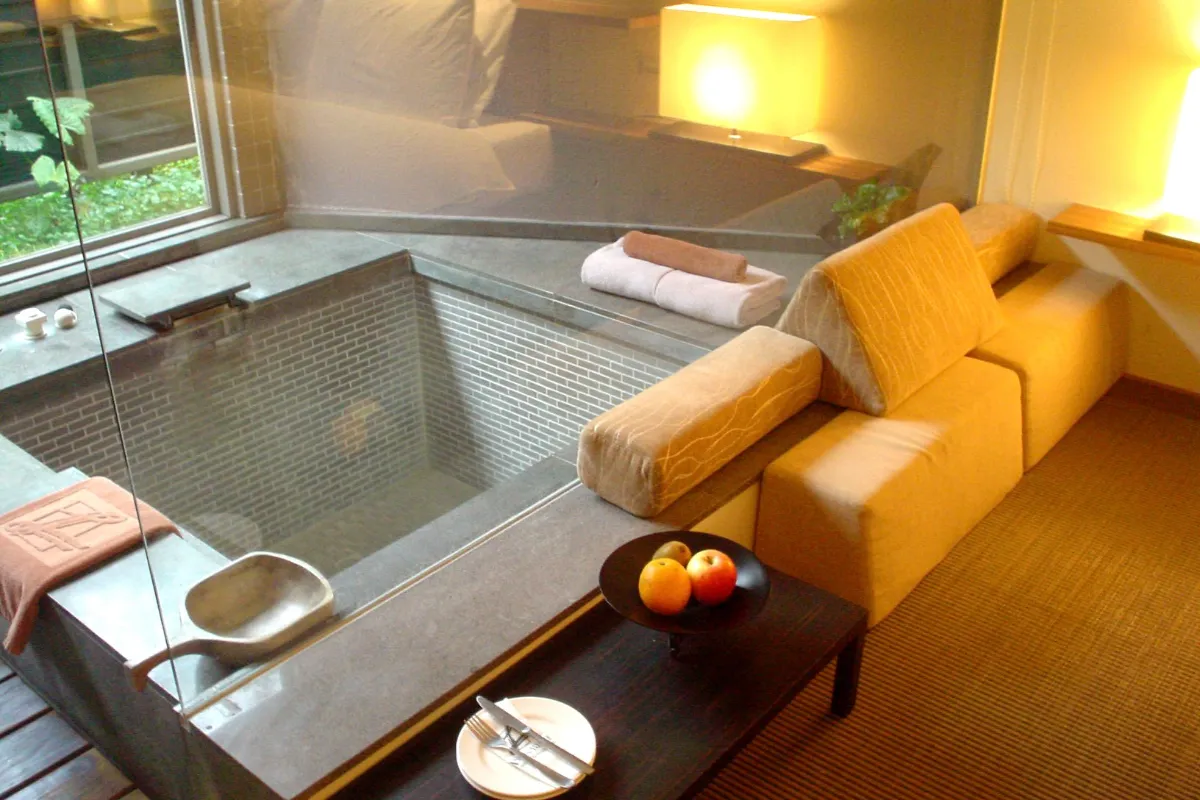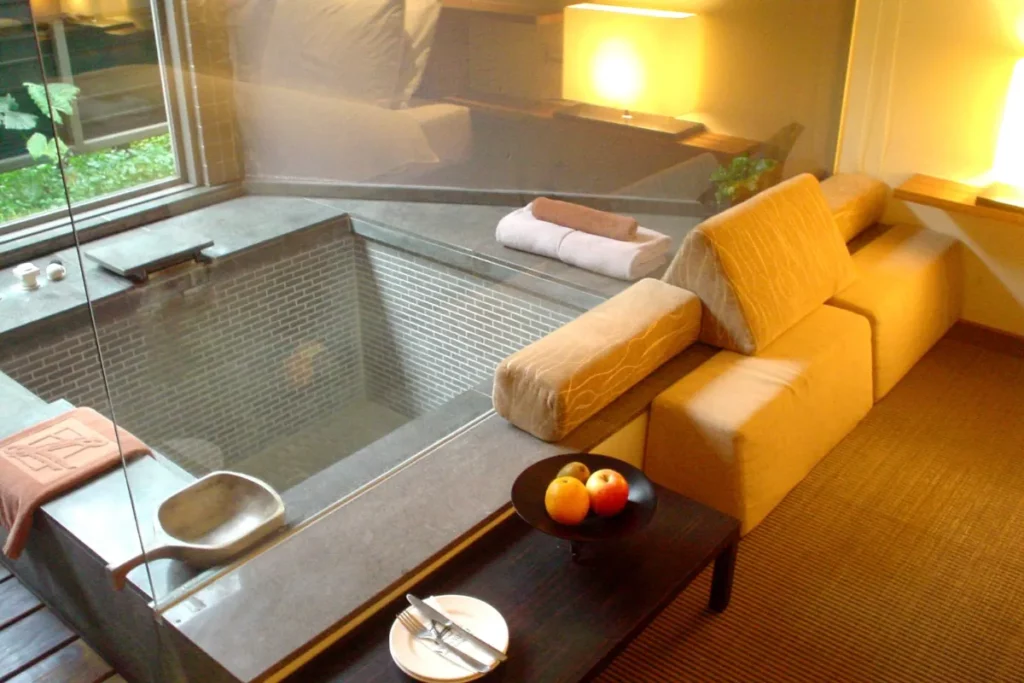 Recommended accommodation when you visit Taiwan during Autumn
Hotel Relax II
If you come to Taiwan in the autumn and need to find short-term or long-term accommodation, Hotel Relax II in Taipei is an excellent choice. This hotel is located in the heart of Taipei, just an 8-minute walk from Taipei Main Station, providing a convenient location for travelers. The hotel's modern-style rooms are comfortable and offer free WiFi, allowing you to stay connected during your journey.
The hotel's staff is known for their politeness and helpfulness, providing guests with additional information about Taipei's attractions and history, including introductions to the city's landmarks. Each room is also equipped with a cute AI assistant, adding a unique touch to the stay. Furthermore, Hotel Relax II's location allows guests to easily access various attractions within Taipei, including the Taipei Main Station shopping district, Ximending, and Zhongshan District.
You can check out more informations of Hotel Relax II on mrhost, or you can also search for more accommodations in Taipei on mrhost.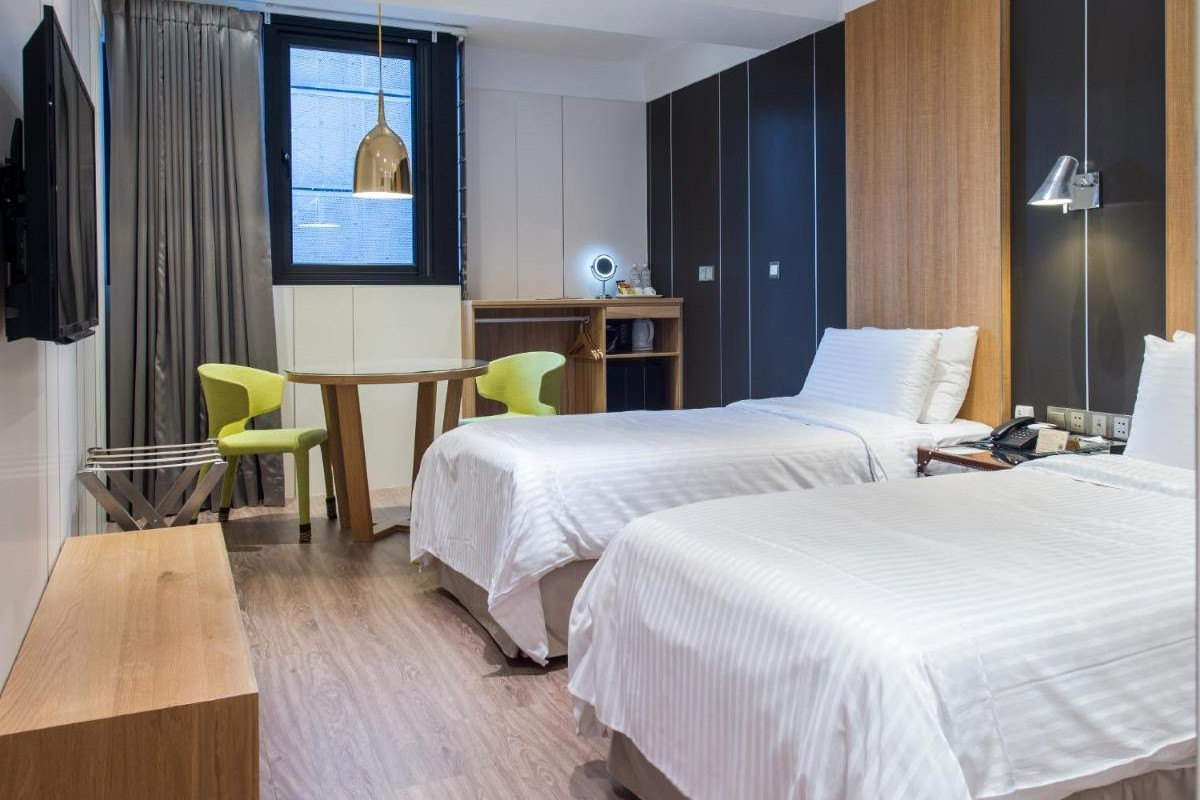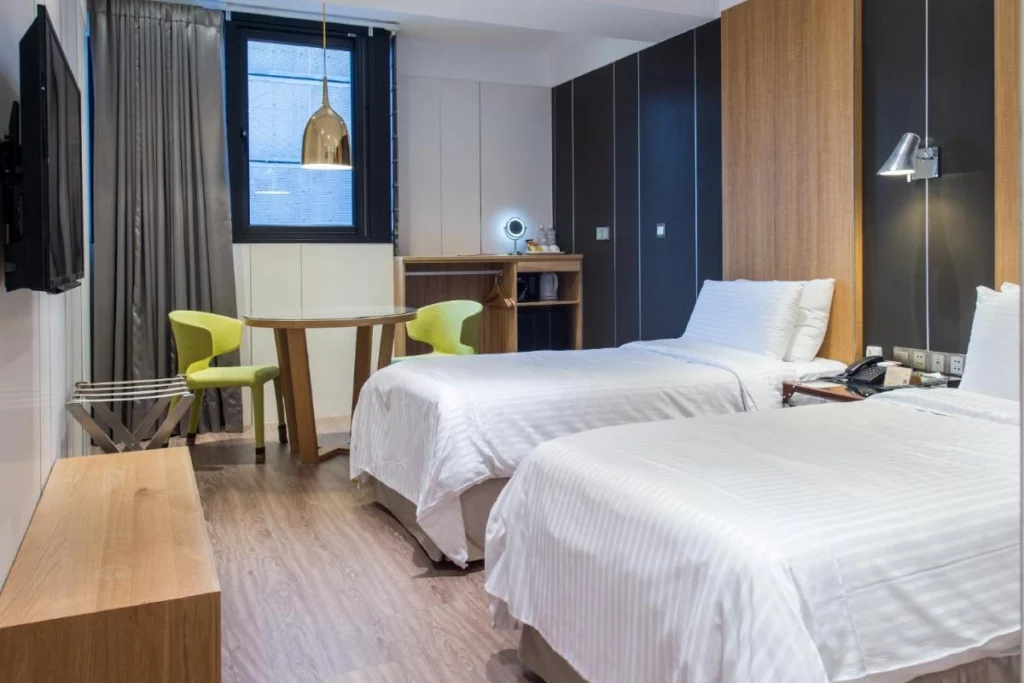 Hotel Relax III
If you are coming to Taiwan in the autumn and need to find short-term or long-term accommodation, Hotel Relax III is a great choice to consider. This hotel is located near Taipei Main Station, offering a convenient transportation hub with just a five-minute walk to the Taipei Main Station MRT. This location allows you easy access to explore Taipei City and its surrounding areas.
Hotel Relax III is renowned for its unique design and boutique-style accommodations. It provides a comfortable and serene space, creating beautiful memories for your journey. The hotel is situated in the heart of the Taipei Main Station business district, with popular attractions nearby, including Ximending, Huashan 1914 Creative Park, and the Guang Hua Digital Plaza, making it easy for guests to explore the city.
In summary, whether you are looking for short-term or long-term accommodation in Taiwan during the autumn season, Hotel Relax III is a fantastic choice. This hotel ensures a comfortable and enjoyable stay, offering the convenience of its prime location near Taipei Main Station. You can check out on mrhost for more Hotel Relax III's informations, or finding more accommodations in Taipei on mrhost.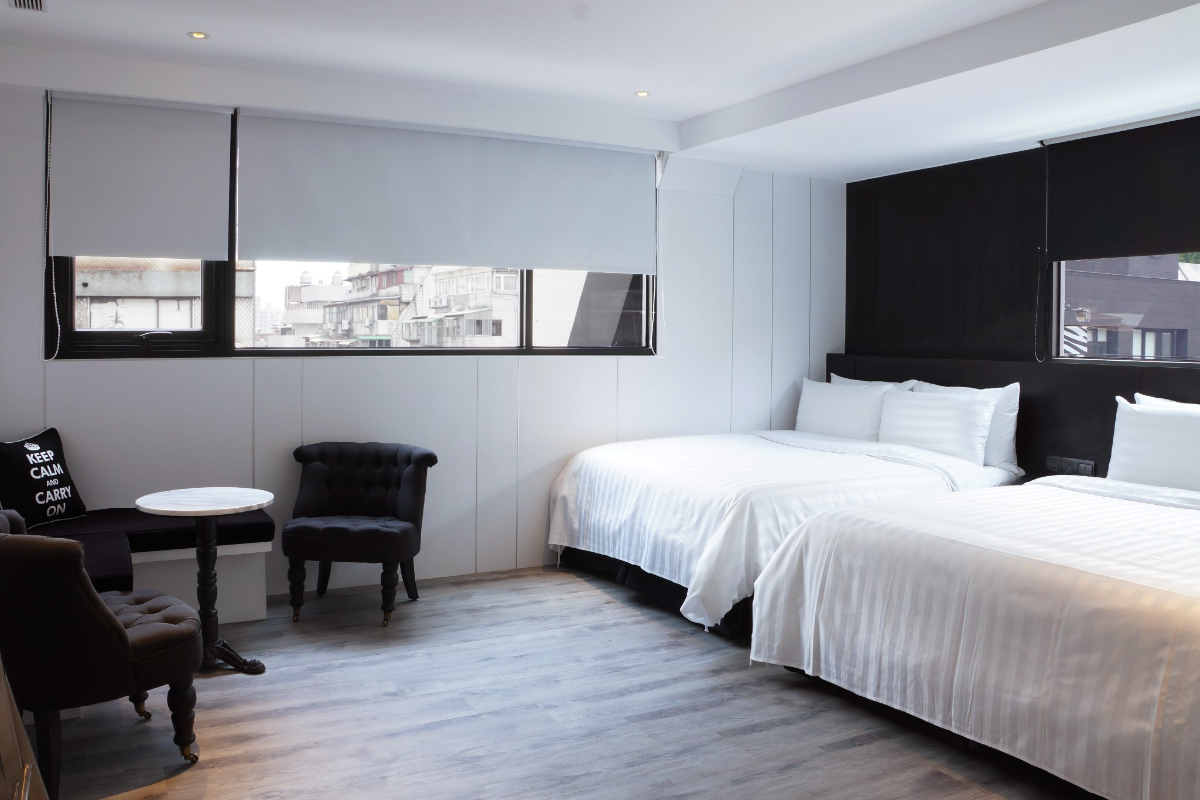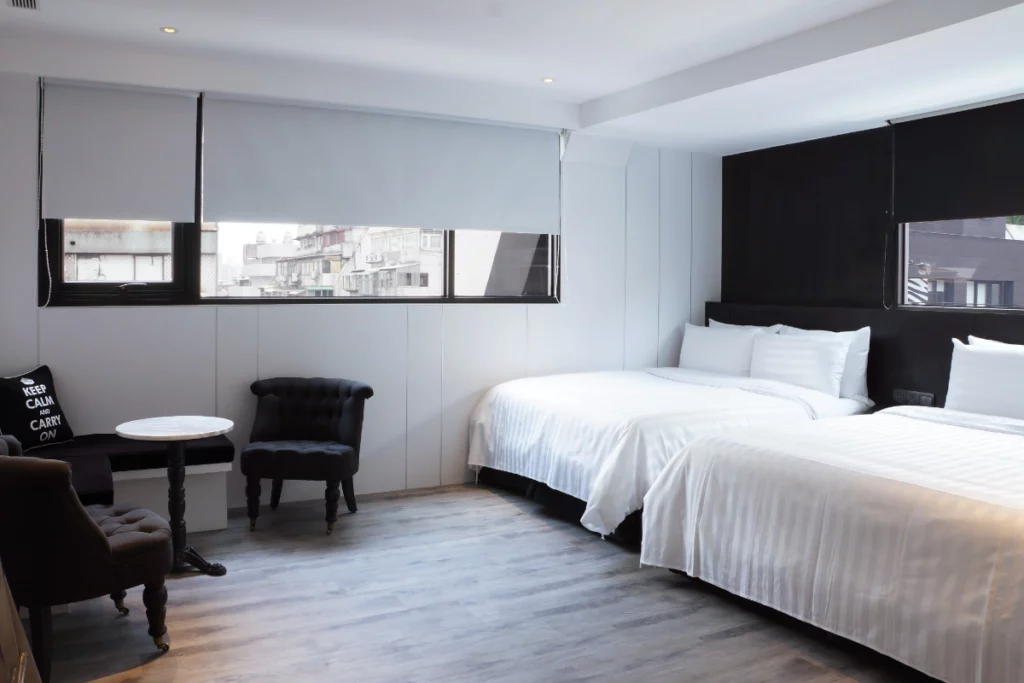 Forte Green garden apartment
Forte Green garden apartment is a charming and comfortable accommodation option located in the bustling city of Taipei. The emphasis is on delivering high-quality living spaces and accommodation experiences, creating an atmosphere that allows you to fully relax and enjoy yourself, whether you are on a business trip or a leisurely vacation. Embracing the essence of Taiwan's autumn, a season characterized by cooler temperatures and falling leaves, Forte Green garden apartment provides a sanctuary where you can experience the unique charm of Taipei's autumn while enjoying the comforts of a welcoming accommodation.
For more Forte Green garden apartment's information or other accommodations in Taipei, you can check on our website.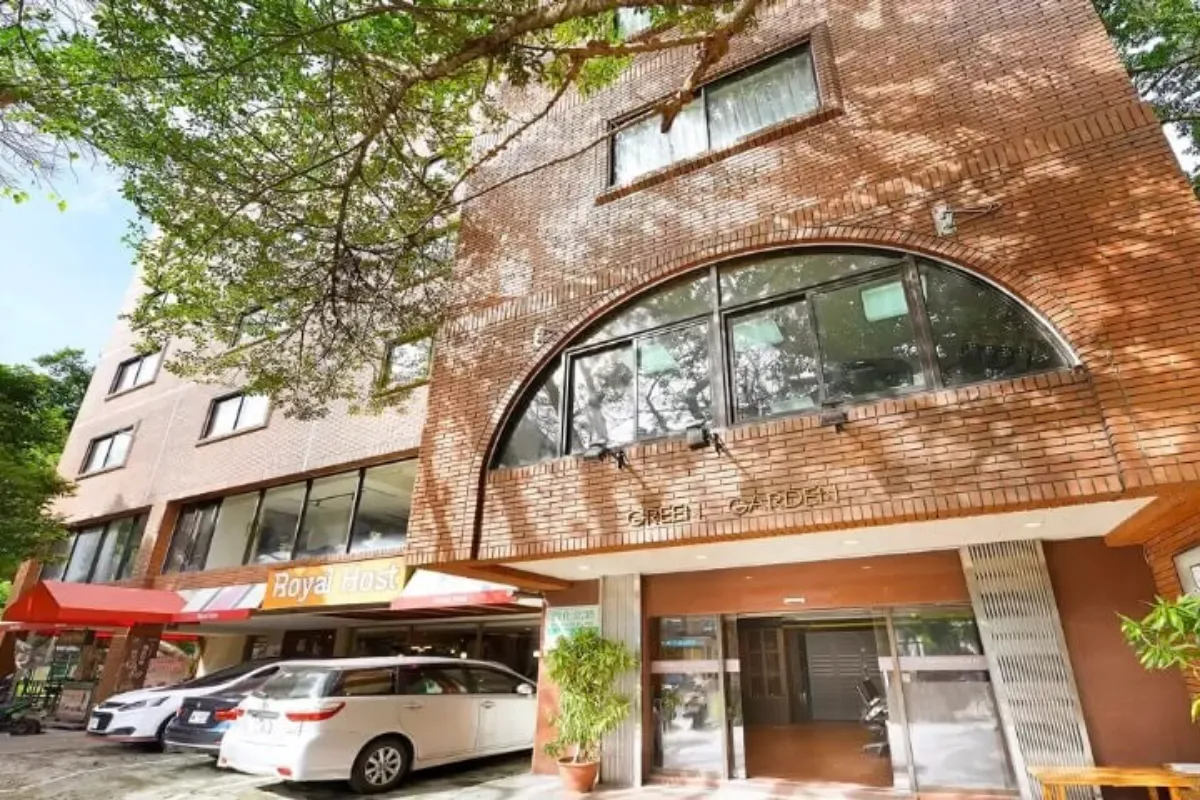 The Denizen
The Denizen, located in the Da'an District of Taipei, offers a modern and luxurious experience for its guests. The spacious rooms showcase impressive city views, and the large windows invite natural light to create a warm ambiance. The combination of The Denizen's modern interior, attentive staff, and top-notch facilities creates an environment that resonates with the spirit of Taiwan's autumn. Just as autumn brings a sense of harmony and comfort to the surroundings, The Denizen Hotel offers a welcoming and relaxing atmosphere where guests can experience the charm of Taipei's autumn while enjoying the luxurious amenities and exceptional service.
For more The Denizen's information or other accommodations in Taipei, you can check on our website.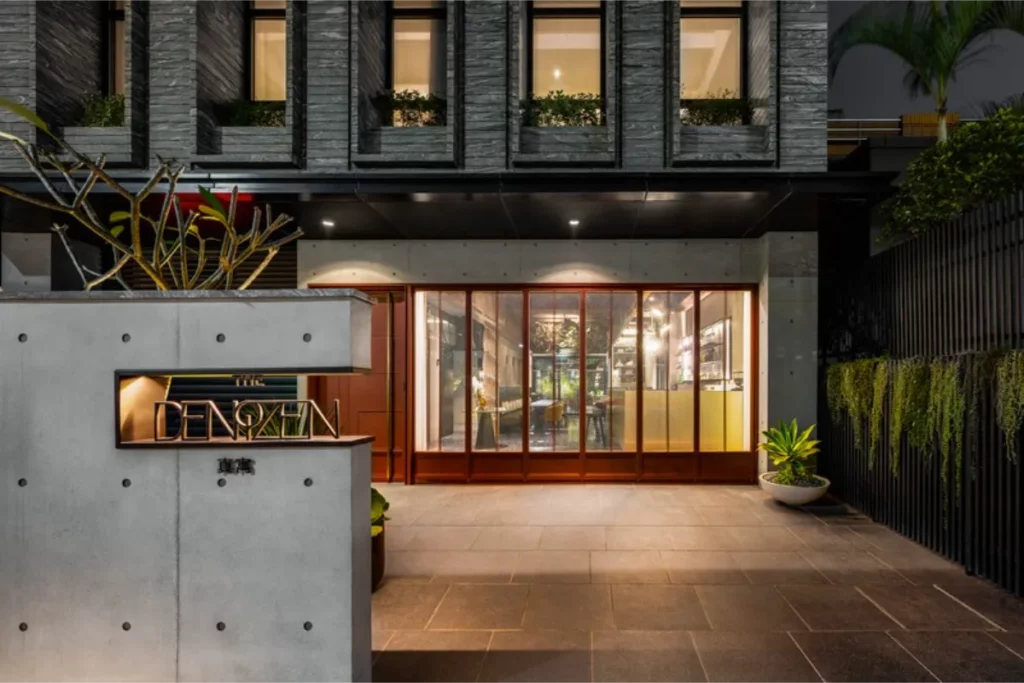 GD Hotel
If you're looking for an exceptional getaway, GD Hotel in Tainan is a must-visit. Nestled in a serene natural setting, this hotel offers a peaceful escape with a range of accommodation options, from luxurious suites to charming villas, all featuring modern comforts. GD Hotel is a culinary delight, serving up a diverse menu that includes local Taiwanese delicacies and international favorites. Whether you're seeking relaxation or recreation, the hotel has you covered with its inviting pool, well-equipped fitness center, soothing spa, and a calendar filled with engaging events like concerts and yoga classes.
Business travelers will appreciate the hotel's modern meeting facilities. Conveniently located in Tainan, with easy access to the city center and nearby attractions, GD Hotel promises a memorable experience for both leisure and business travelers.
For more GD Hotel's information or other accommodations in Tainan, you can check on our website.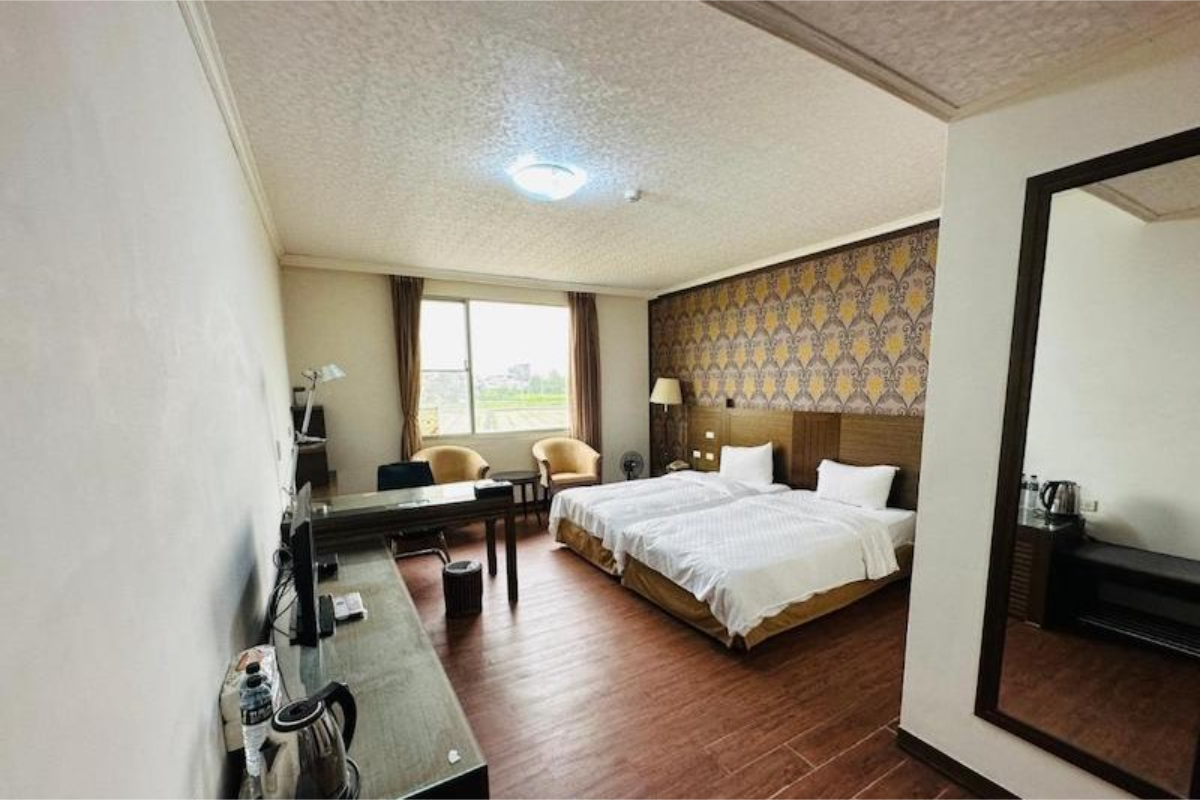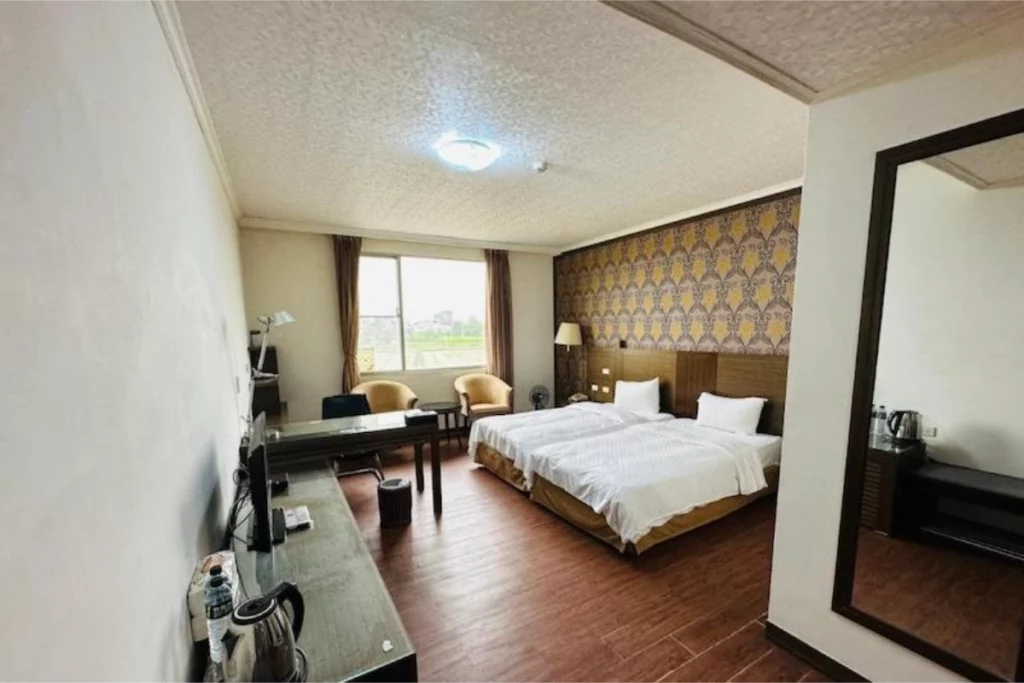 Silks Club
Silks Club in Kaohsiung offers a tranquil and luxurious retreat nestled in the bustling Sānmó Commercial District. The hotel embraces the essence of Taiwan's autumn season through its culinary offerings. Ukai-tei Kaohsiung, within the premises of the hotel, presents a seasonal menu named "Autumn Feast of Delights. The rich and diverse menu showcases the exquisite taste of seasonal offerings, embodying the essence of autumn's bounty.Silks Club International Hotel not only provides a luxurious and peaceful accommodation experience but also embraces the spirit of Taiwan's autumn through its culinary endeavors, making it a perfect destination for those seeking both opulence and the beauty of the season in Kaohsiung.
For more Silks Club's information or other accommodations in Kaohsiung, you can check on our website.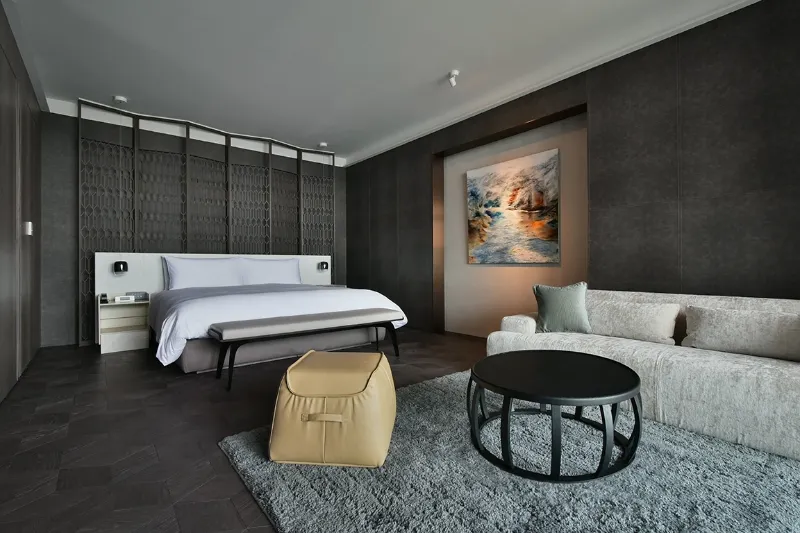 SAYO Hotel
Situated in the elegant and art-filled Yánchíng District, Kaohsiung, SAYO Hotel provides a comfortable and stylish accommodation experience. While SAYO Hotel offers a delightful stay throughout the year, autumn in Taiwan adds an extra layer of charm to the experience. As the summer heat gives way to milder temperatures, autumn is a season of picturesque landscapes, colorful foliage, and pleasant breezes. With the comfortable and stylish accommodations of SAYO Hotel as your home base, you can embark on autumn adventures around Kaohsiung, enjoying the city's cultural richness and culinary delights.
For more SAYO Hotel's information or other accommodations in Kaohsiung, you can check on our website.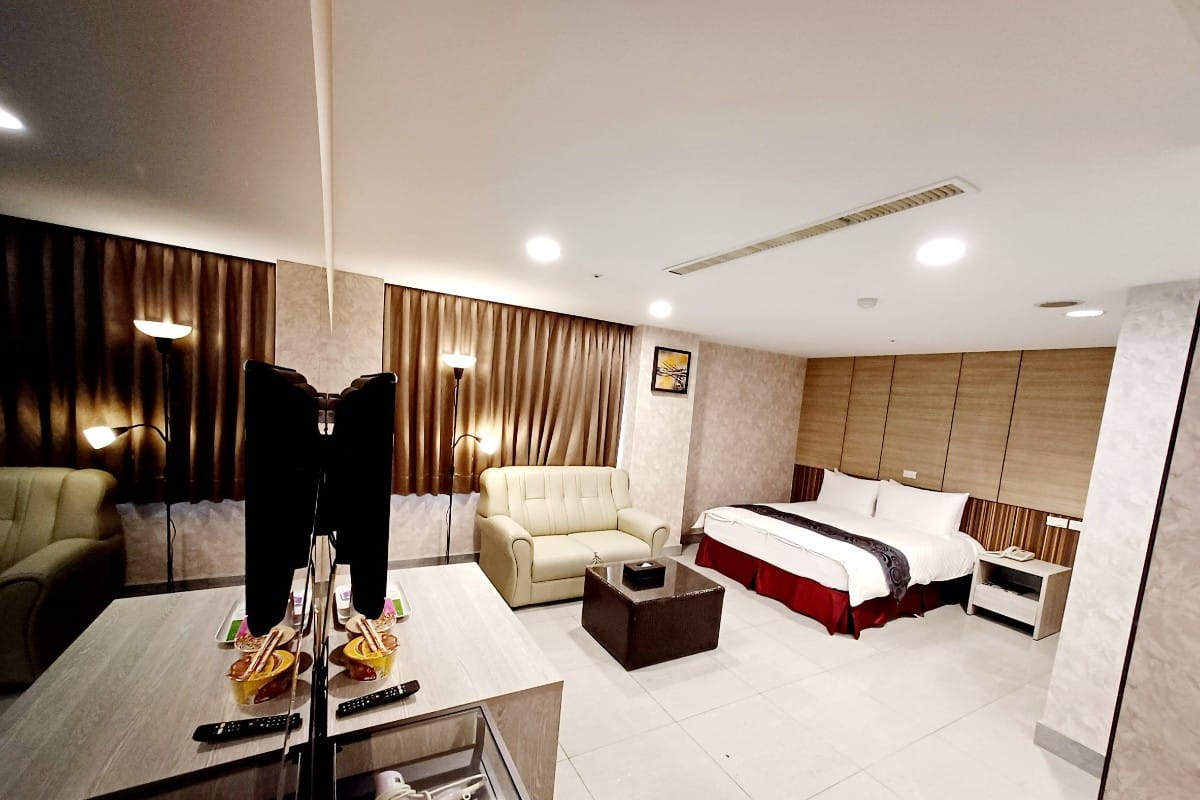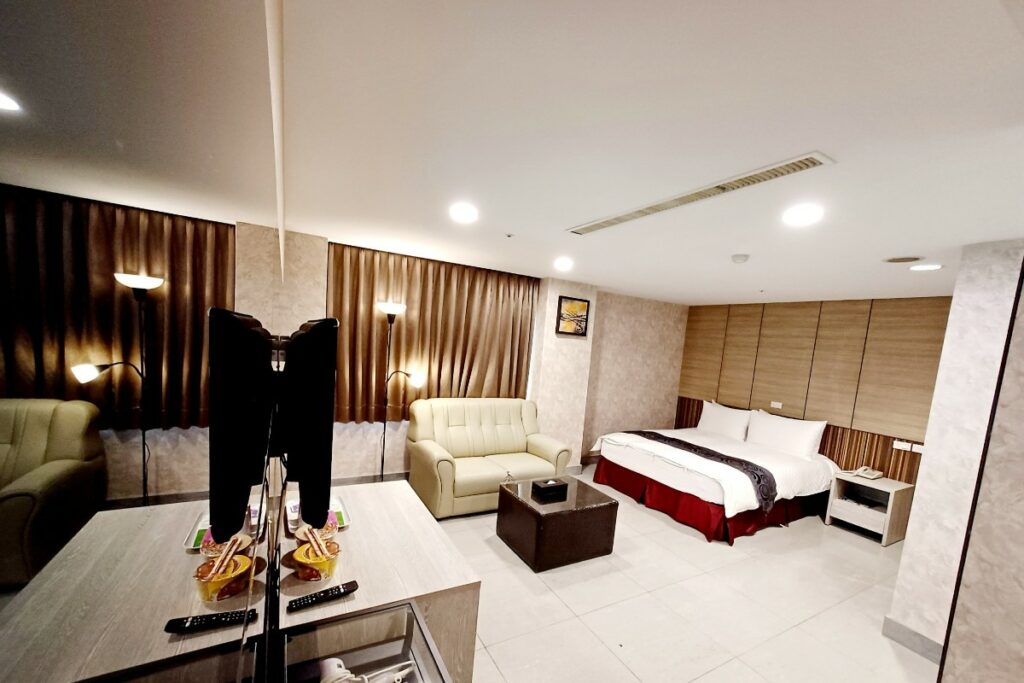 In the autumn, you can find more accommodations in Taiwan by searching on our official website.
---
Whether you're exploring the maple leaf-filled landscapes, enjoying the comfortable weather, or taking part in local celebrations, autumn in Taiwan promises an enchanting and unforgettable journey for those who seek to experience the country's unique charm.