Visiting Taiwan in August offers a unique experience amidst its subtropical climate and vibrant cultural scene. August is characterized by hot and sweaty days, making it the peak of summer in Taiwan.
For those who are comfortable with humid weather, August offers a plethora of cool activities and attractions to explore.Tourists who want to experience Taiwan's distinct charm in the summer can still have a great time in August.
North Taiwan in August: Best Things to Do
Keelung Hydrophilic Festival(基隆親水節)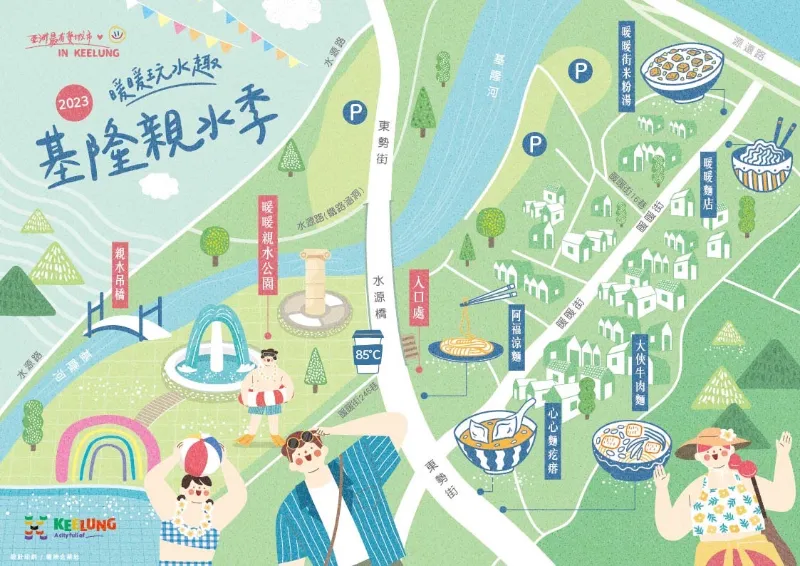 "2023 Keelung Hydrophilic Festival", also referred to as the "Nuan Nuan Water Fun Festival," is scheduled to take place from July 1st to August 31st. The festival's opening ceremony was met with excitement and anticipation, drawing families and children eager to enjoy the water-based attractions and engage in summer fun.The festival is a testament to Keelung's commitment to providing entertaining and memorable experiences for both locals and tourists alike. With its free admission and a variety of water play zones, the Keelung Hydrophilic Festival is an excellent option for those seeking to enjoy a memorable day of aquatic entertainment during the summer months.
Dadaocheng Summer Festival(大稻埕夏日節)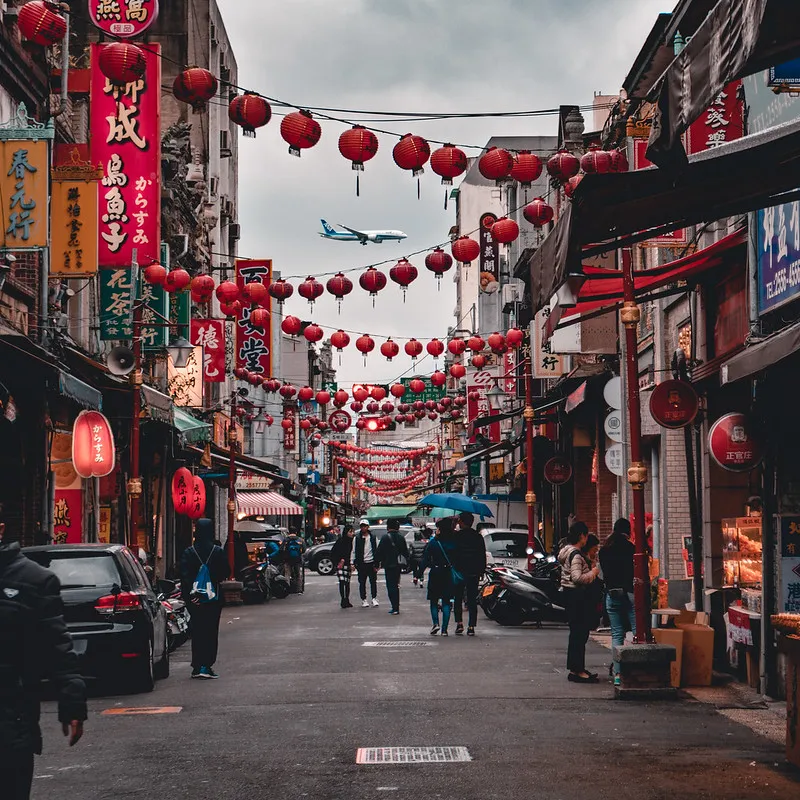 "2023 Dadaocheng Summer Festival" has been extended to a 51-day event, taking place from July 1st to August 20th. During this period, the festival offers daily activities and attractions, making it a lively and enjoyable destination for people of all ages. One of the highlights of the festival is the fireworks display that takes place every Wednesday evening, adding a touch of magic and charm to the summer nights. Additionally, there are special fireworks shows on select days, featuring different themes that create a vibrant and romantic atmosphere along the riverside.
New Taipei City Hohai Music Festival(新北河海音樂祭)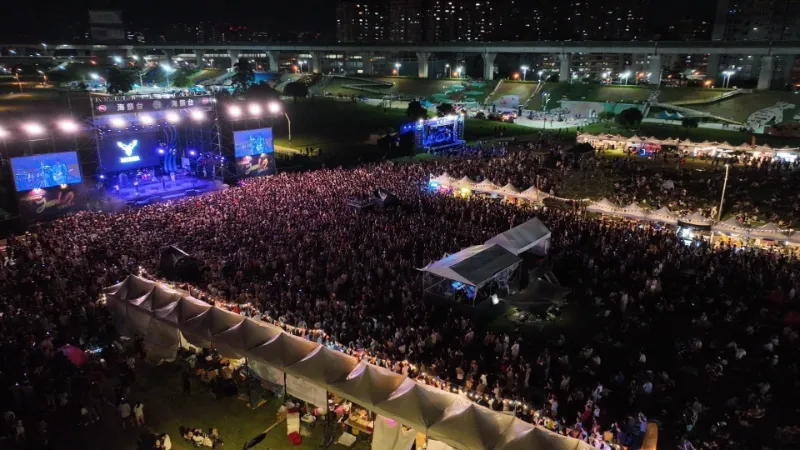 "2023 New Taipei City Hohai Music Festival" is set to captivate audiences over three consecutive weekends in August. The festival promises a dynamic lineup of music performances and exciting activities that will take place in two main venues: the Danshui Fisherman's Wharf and the Sanchong Metropolitan Park. The festival will kick off on August 12th and 13th at the Danshui Fisherman's Wharf, featuring a range of performances from both local and international artists. Additionally, the festival will continue on August 26th and 27th at the Sanchong Metropolitan Park, presenting a diverse array of music genres and performances.
Bitan Sanrio Landscaping Art Exhibition(碧潭三麗鷗地景藝術節)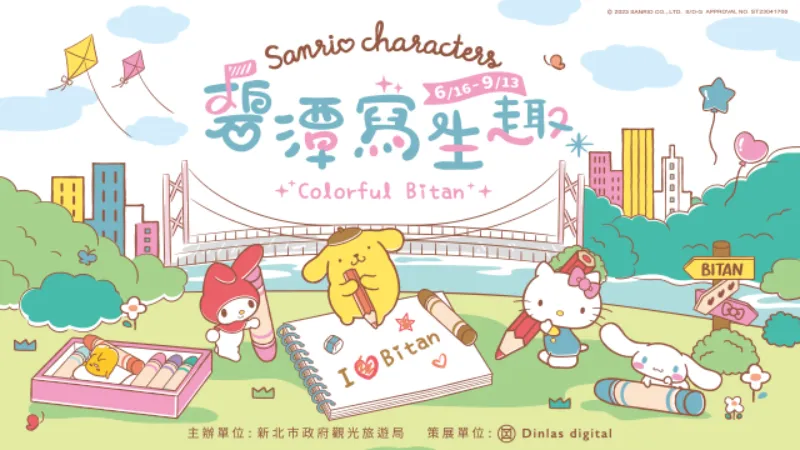 "2023 Bitan Sanrio Landscaping Art Exhibition" in New Taipei has introduced an exciting new event to the Bitan area. Unlike the popular Bitan Water Dance Show of previous years, this time it's all about the beloved Sanrio characters that both children and adults adore. Visitors can now marvel at the giant 13-meter-tall sculptures of iconic Sanrio characters, including Hello Kitty, Pompompurin, Cinnamoroll, My Melody, and Gudetama. This lively and vibrant exhibition brings together these beloved characters in a charming and artistic setting, providing a delightful experience for visitors of all ages .
Taoyuan Beer Festival(桃園啤酒節)
"2023 Taoyuan Beer Festival" promises a vibrant and enjoyable experience for beer enthusiasts and festival-goers. Taking place at the Taoyuan Arts Plaza, the festival offers a unique combination of music, beer, and delicious food. The festival provides a platform for local and regional craft beer, liquor, and food businesses to showcase their offerings. In addition to the diverse culinary experiences, attendees can enjoy live performances by well-known bands and artists, making it a lively and enjoyable gathering for people of all ages. 2023 Taoyuan Beer Festival invites everyone to come and experience a joyful blend of flavors, music, and entertainment.
Taoyuan Lotus Festival(桃園蓮花季)

"2023 Taoyuan Lotus Festival" is set to be an enchanting summer event that celebrates the beauty of lotus flowers. Taking place from July 1st to August 20th in the Leisure Agriculture Area of Guanyin District, this festival revolves around the theme of "Lotus Line." The event aims to provide visitors with a unique experience that combines technology, agriculture, and sustainability. The festival will span two months and offer various activities during weekends, making it a delightful destination for both locals and tourists. Attendees can expect to explore themed areas, engage in DIY workshops, and immerse themselves in the captivating charm of the lotus flowers.
South Taiwan in August: Best Things to Do
Dongshi Sea Summer(東石海之夏)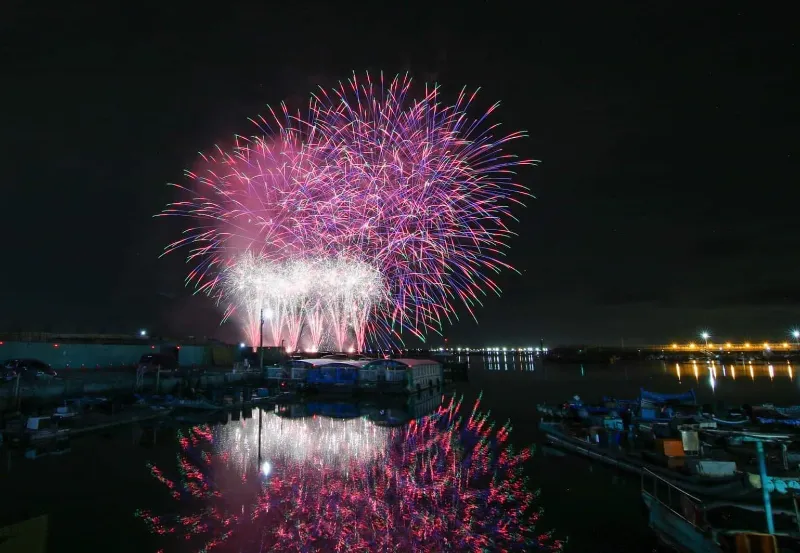 "2023 Dongshi Sea Summer" festival is set to take place in the Dongshi Fishing Harbor of Chiayi. The event will span two consecutive weekends on August 5-6 and 12-13.The Dongshi Fishing Harbor has recently gained popularity as a weekend destination for families, offering opportunities to engage in water activities, enjoy the sunset, and savor fresh seafood. The "2023 Dongshi Sea Summer" festival will showcase five distinctive themes, ensuring that visitors can indulge in the pleasures of dining, entertainment, and leisure. Residents and tourists alike are warmly invited to partake in this lively summer festival at Dongshi Fishing Harbor, promising a delightful experience for everyone.
Cijin Kite Festival(旗津風箏節)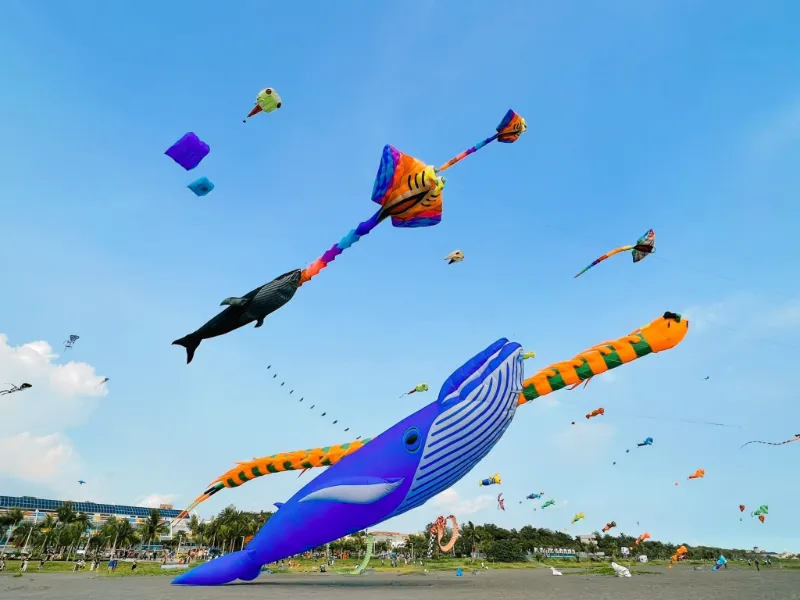 "2023 Cijin Kite Festival" is scheduled to take place in Cijin, Kaohsiung, during weekends from July 22 to August 20. The event features a variety of themed kites soaring across the sky, creating a spectacular sight for visitors. Additionally, there will be a large inflatable water park, providing a refreshing escape from the summer heat. The festival aims to provide a delightful and entertaining experience for all, and with the extended duration, more people will have the chance to revel in the excitement of the Cijin Kite Festival, making it an ideal destination for families and travelers looking to enjoy their summer vacation in Kaohsiung.
Pingtung Summer Carnival(屏東夏日狂歡祭)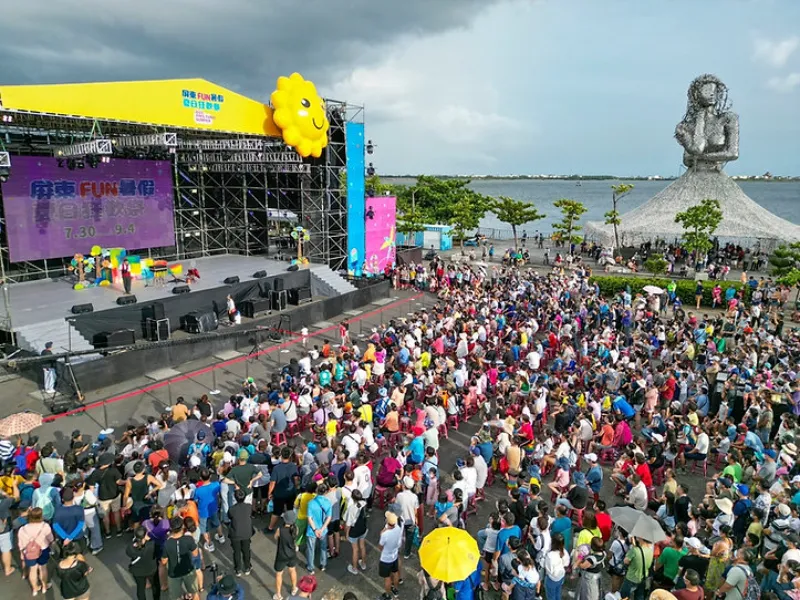 "2023 Pingtung Summer Carnival" is an exciting event that promises a fun-filled summer experience for families and individuals alike. Taking place from July 14th to August 27th, the festival is held at the Linhou Siling Plain Forest Park in Chaozhou, Pingtung. This year's festival offers an array of diverse attractions, including a water park, inflatable amusement facilities, and various thrilling rides. Additionally, the festival features captivating performances by theater troupes, as well as entertaining concerts, creating a vibrant and festive atmosphere. The festival's commitment to offering free admission to all attendees makes it an ideal destination for families seeking a memorable summer getaway. 
East Taiwan in August: Best Things to Do
Yilan International Children's Folklore & Folkgame Festival(宜蘭童玩藝術節)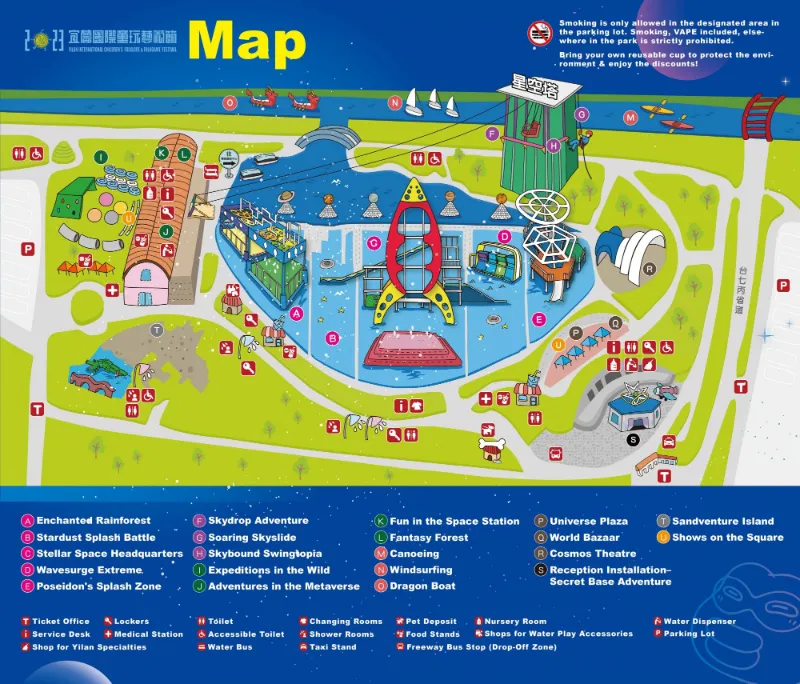 "2023 Yilan International Children's Folklore & Folkgame Festival" is set to be a thrilling event for both children and adults alike. Taking place from July 1st to August 13th at the Dongshan River Water Park, this year's festival boasts the theme of "Childhood in the Original Universe." The festival promises an array of exciting water attractions, interactive indoor exhibits, the Star Tower, and a variety of performances by domestic and international teams. One of the festival's highlights includes the Star Space Headquarters, which features space-themed water facilities such as the Star Swing, Earth Adventure, and SkySlide. These thrilling attractions make the festival a perfect summer destination for families and anyone looking to enjoy an unforgettable experience.
Hualien Muscovy Duck Fun Summer Vacation(花蓮紅面鴨Fun暑假)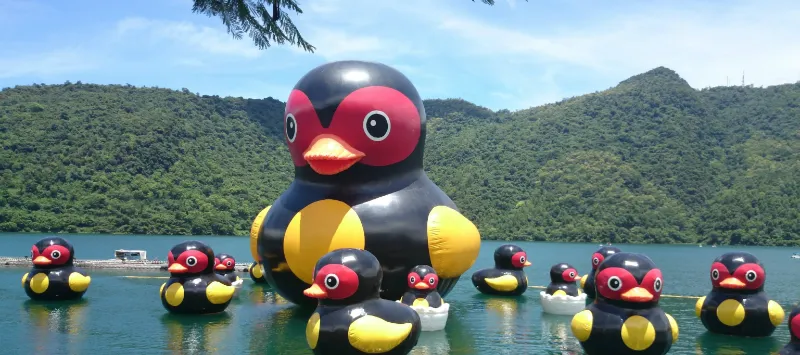 "2023 Hualien Muscovy Duck Fun Summer Vacation" promises an exciting and vibrant experience for visitors. Against the backdrop of Liyu Lake's natural beauty, the festival showcases the iconic Hualien tourism mascot, the Red-Faced Duck. During the daytime, visitors can enjoy the serene lake and picturesque landscape while posing with the Red-Faced Duck art installations. In the evenings, the festival transforms into a dazzling spectacle of water dance, laser lights, music, and technology-infused performances. The water stage on Liyu Lake becomes a platform for water performances, where modern technology is merged with traditional elements, creating a harmonious fusion of human artistry and natural beauty. 
Taiwan International Balloon Festival(台東熱氣球嘉年華)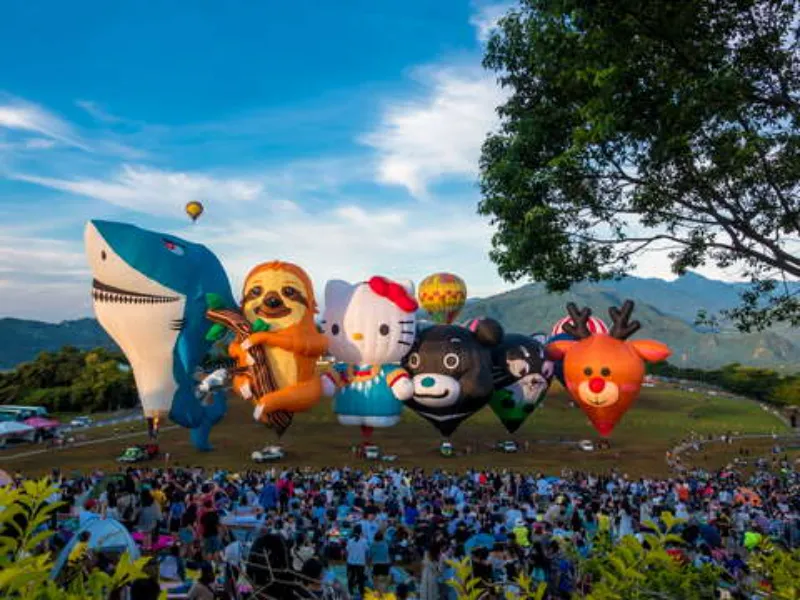 "2023 Taiwan International Balloon Festival" is an eagerly awaited event, bringing the enchantment of hot air balloons to the beautiful landscape of Taitung. Taking place from June 30th to August 28th, the festival spans a total of 60 days, making it a fantastic opportunity for locals and tourists alike to experience the magic of these colorful balloons. The event features various attractions, including the world's largest hot air balloons, mesmerizing drone performances, and the introduction of new mysterious hot air balloon characters. Visitors can immerse themselves in the allure of hot air balloons while exploring the scenic wonders of Taitung.
Accommodations in Taiwan
The Denizen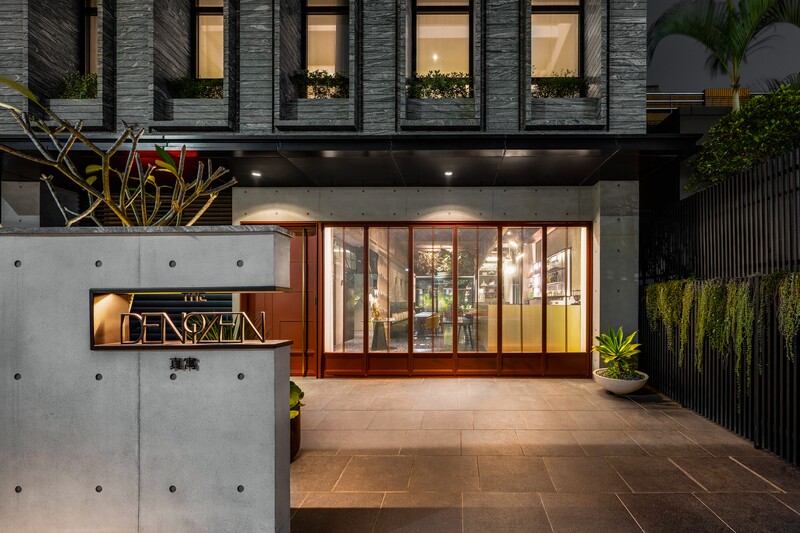 The Denizen is ideally situated to provide you the best of both worlds, nestled between the edge of Taipei's most well-liked Da'an and Xinyi Districts. You can easily get anywhere in the city by using the many bus lines, public bike sharing, and short 8-minute walk to two distinct mrt lines that are right down the street. Within a 500-meter walking radius of each other, the neighborhood is dotted with necessities including convenience stores, mid- to high-end and organic grocery stores, traditional markets, pharmacies, foreign banks, gyms, and a shopping center.
Silks Club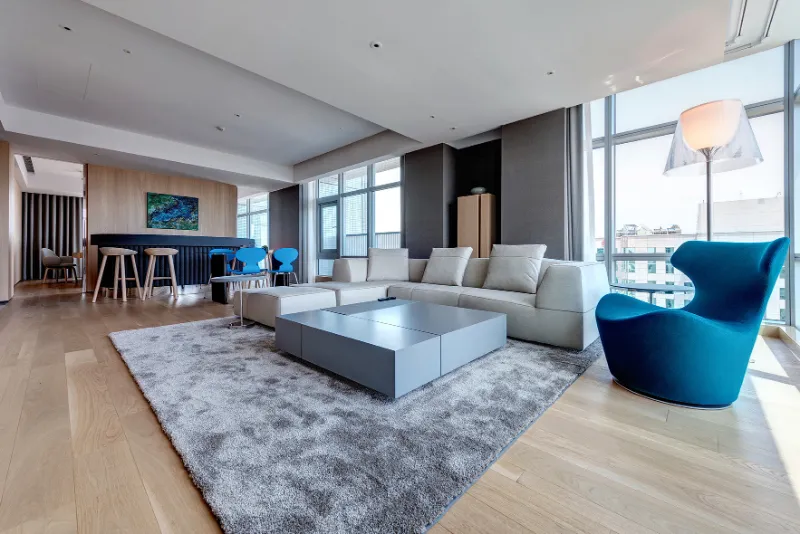 The vibrant Asia New Bay Area, in the center of Kaohsiung City, is where you can find Silks Club. It is located at the intersection of Kaohsiung International Airport, Kaohsiung Train Station, and Kaohsiung Port. The hotel is a popular option for both business and pleasure travelers because it is close to chic department stores, Kaohsiung Exhibition Center, Kaohsiung Main Library, KIMM Contemporary Art Museum, Pop Music Center, and International Convention Center.
The yacht marina and the Sanduo Shopping District MRT Station are both accessible by foot in under five minutes. You may reach the KIMM Contemporary Art Museum after a 10-minute drive. The Kaohsiung International Airport and Kaohsiung Train Station are both accessible by automobile in 15 minutes. And you can get to the High-Speed Rail Zuoying Station in 20 minutes by driving there.
SAYO Hotel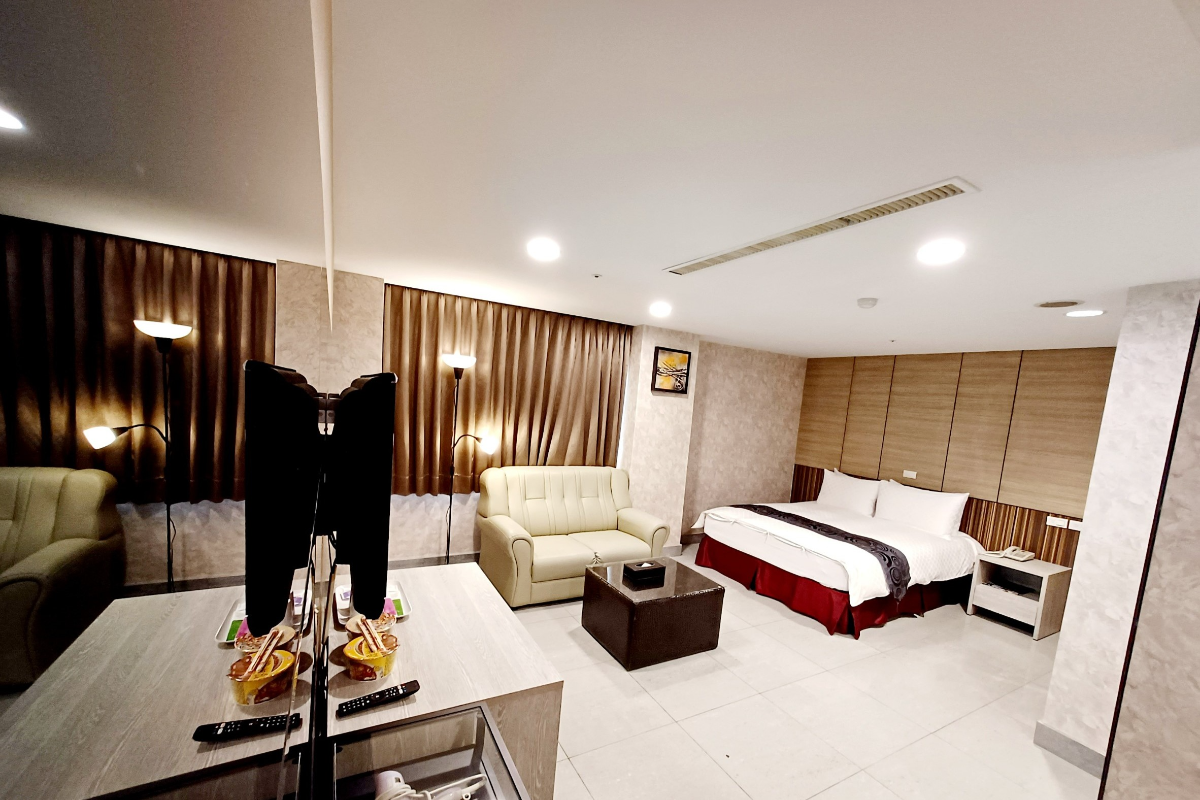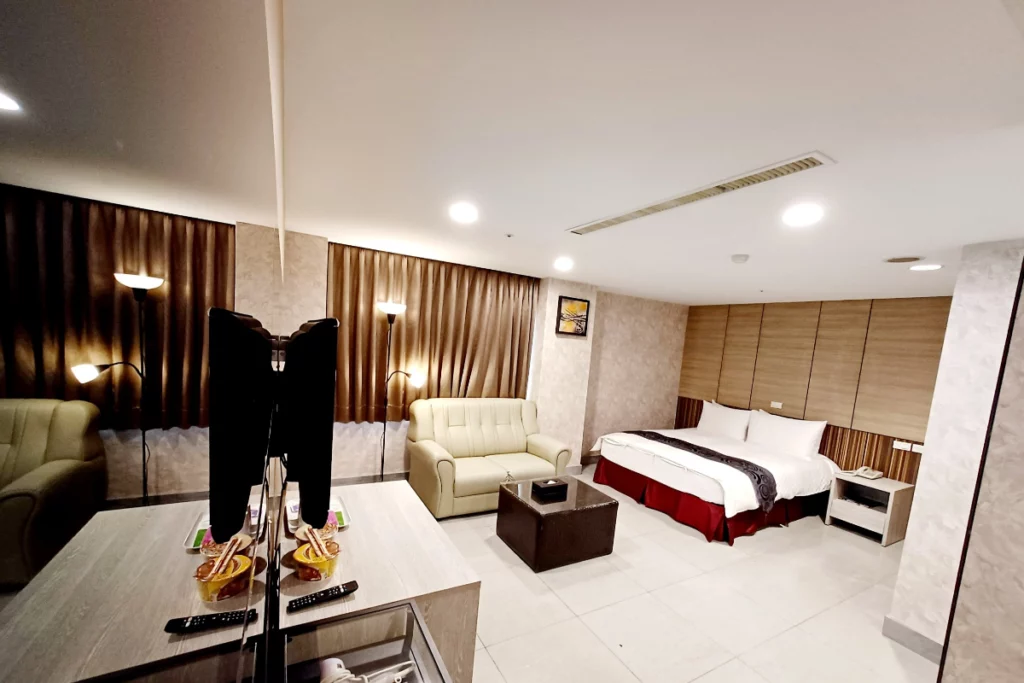 The SAYO Hotel is well situated in Kaohsiung's Yancheng District, about 2.4 kilometers from Xiziwan Beach, 2.6 kilometers from Cijin Beach, and 9 minutes' walk from the Kaohsiung Museum of History.
The hotel offers an American breakfast buffet for its guests. SAYO Hotel is 1.4 miles from Love Pier and 10 minutes' walk from the Pier-2 Art Centre. At a distance of 10.9 kilometres from the hotel, Kaohsiung International Airport is the closest airport.
Forte Green garden apartment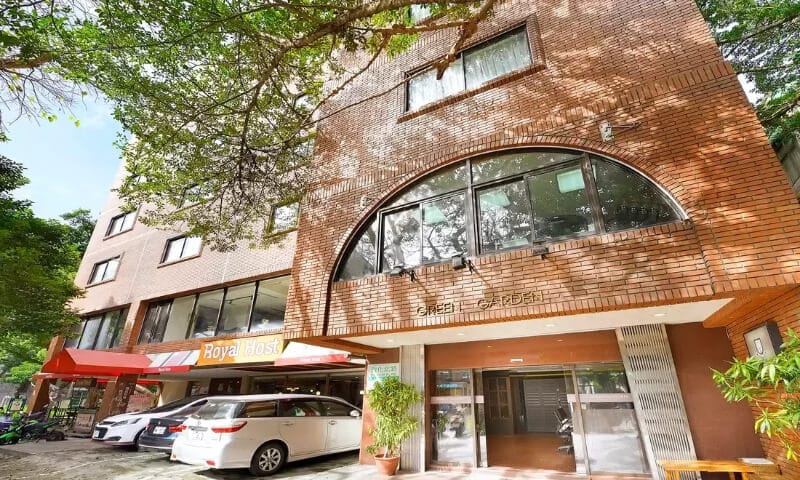 Forte Green Garden Apartments is a 6-minute walk from the city from Taipei MRT. Raohe Night Market and Taipei Street are all 10 minutes away, and Shilin Night Market and the Palace Museum are both 20 minutes away.
In summary, Taiwan in August is an excellent choice for travelers who appreciate hot weather, outdoor adventures, and unique cultural celebrations. With its diverse range of offerings and the potential for unforgettable experiences, August remains a fascinating and rewarding time to explore this beautiful island nation.