In addition to being each other's companions in daily life, couples also need occasional romantic dates to make their relationship even warmer! If you're worried that taking a stroll along the Love River in Kaohsiung might seem cliché, why not refer to this list of the top 10 dating spots in Kaohsiung! During the day, enjoy the beautiful blue coastline and immerse yourselves in animated scenes. At night, savor exotic cuisines and admire the dazzling city lights. From morning till night, surround yourselves in a sweet atmosphere that belongs only to the two of you!
Jing Yuan Leisure Farm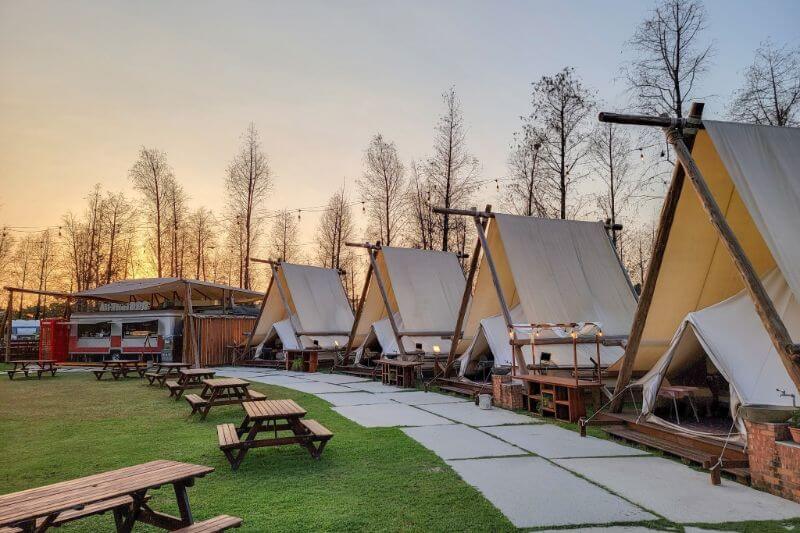 Jing Yuan Leisure Farm, also known as Jing-Yuan Leisure Farm or Air Coffee, offers a unique Taiwanese-style holiday experience. Situated next to Kaohsiung International Airport in Xiaogang, Jingyuan stands out for its distinctive features. One of its notable attractions is an open-air restaurant that borders an airstrip, providing visitors with the opportunity to enjoy coffee while watching commercial airplanes take off and land nearby. The farm also features a zoo with a variety of animals including hippos, lions, and llamas. Additionally, visitors can explore a spacious playground, take a ride on a mini train, and enjoy various dining options within the premises.
Love ocean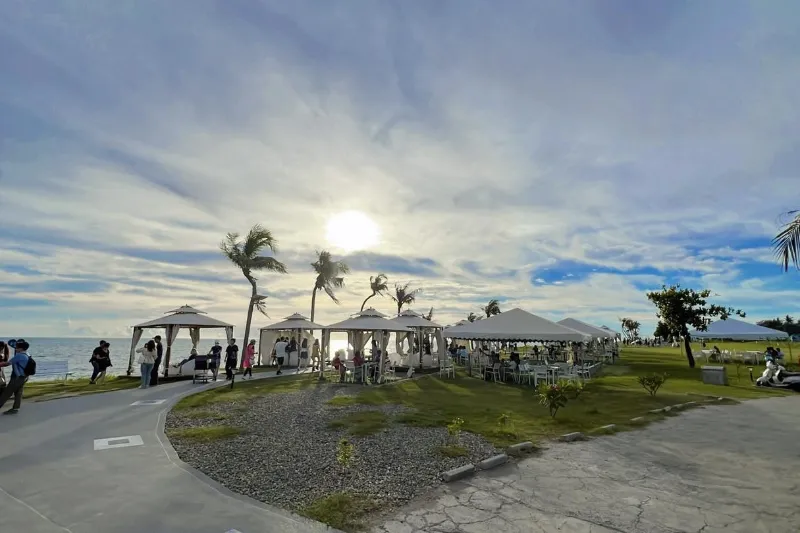 Love Ocean offers a captivating and serene seaside experience that captivates the senses.  The area around Chai Mountain is known for its various scenic restaurants that provide stunning views of the ocean. These establishments offer an opportunity to savor a cool drink while enjoying the serene surroundings and taking in the beauty of the coastline. Whether it's a leisurely afternoon spent watching the waves or basking in the glow of the sunset, Love Ocean provides a simple yet profound enjoyment that allows one to escape from the hustle and bustle of everyday life and find solace in the embrace of the sea.
Totoro Tunnel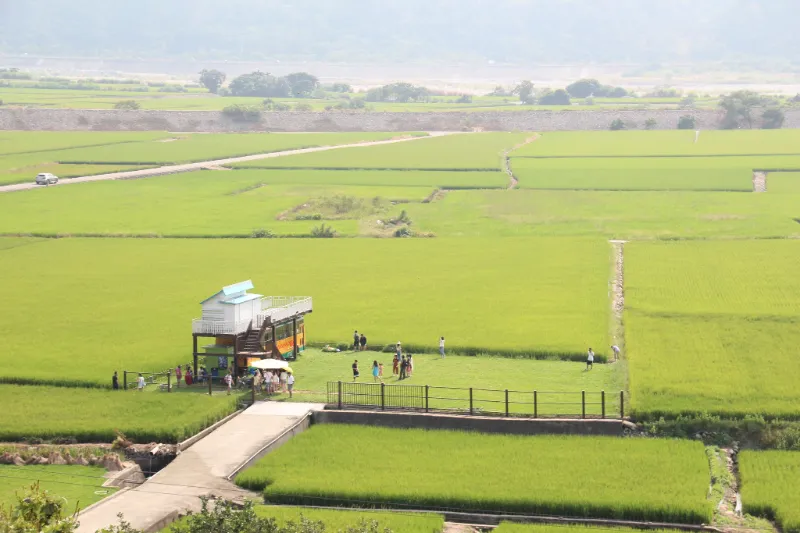 Totoro Tunnel, located along the beautiful section of the Kaohsiung Light Rail, has quickly become a popular and exciting attraction for netizens and tourists alike since its launch into operation. Situated between Neiwei Art Center Station (C21A) and Kaohsiung Museum of Fine Arts Station (C21), the tunnel is adorned by Madagascar almond trees on both sides of the track, earning it the nickname "Totoro Tunnel" due to its resemblance to the beloved Japanese animation movie. This unique tunnel has garnered attention for its picturesque beauty and has driven the average daily passenger volume of the Kaohsiung Light Rail to new heights.
Mituo Coastal Corridor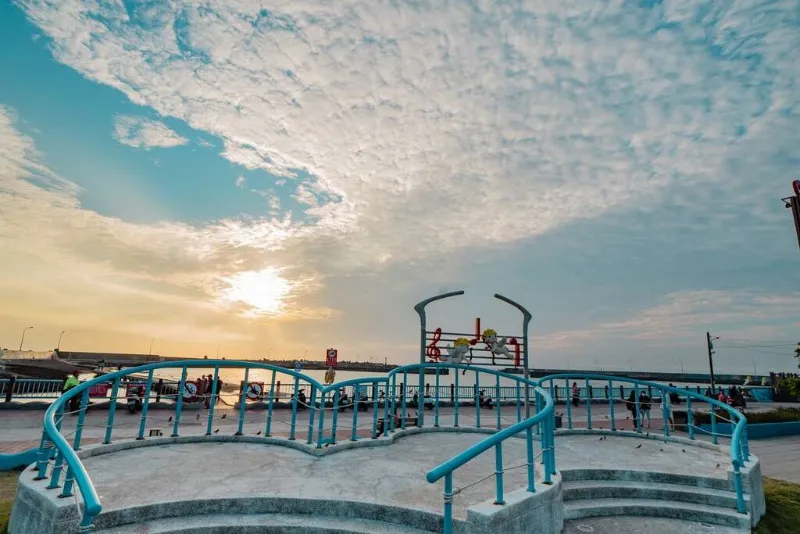 Mituo Coastal Corridor, situated in Mituo District, Kaohsiung City, offers a scenic and leisurely experience for visitors seeking to enjoy the coastal charm of the region. This enchanting area, commonly referred to as the "Kaohsiung Mituo Coastal Corridor," combines natural beauty with recreational amenities. According to a review by Yingting Shih, the corridor is more than just a park, featuring not only a children's play area, 3D painted walls, and adorable decorations but also a wooden pathway that provides the opportunity to traverse the coastline and relish the stunning ocean views.
Kaohsiung Lighthouse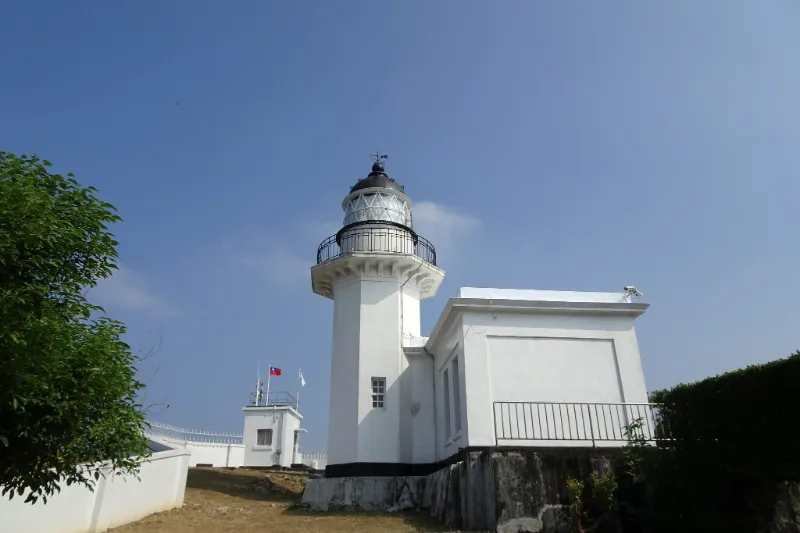 Kaohsiung Lighthouse is a significant landmark situated atop Cihou Mountain in the Cijin District of Kaohsiung, Taiwan. It stands as the only white octagonal lighthouse made of brick in Taiwan, with a height of 15.2 meters. Crowned by a black dome and surrounded by a balcony, the tower provides a panoramic view of Kaohsiung City and its harbor. This structure, with its striking white base and black top, has become a symbol of Kaohsiung and a focal point for both locals and tourists. Its location on Cihou Mountain allows visitors to enjoy breathtaking vistas of the Taiwan Strait and the city. The Kaohsiung Lighthouse stands not only as a functional maritime aid but also as a cherished municipal heritage that adds to the cultural and scenic allure of Kaohsiung's landscape.
Rainbow Church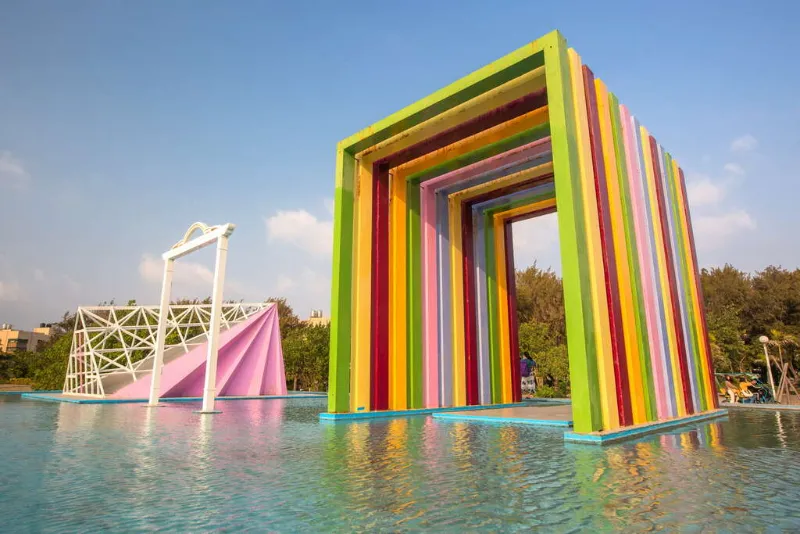 Rainbow Church is a captivating installation situated in the Cijin Coastal Park in Kaohsiung, Taiwan. This architectural wonder is designed to represent the meeting point between the land and the sea, adorned with vibrant and colorful art installations that create a mesmerizing landscape. Visitors to the Rainbow Church can bask in its beauty and stand under the arch, which represents different roles in our lives, embracing a feeling of love and connection. The Rainbow Church offers an exquisite view of the coast extending into the ocean, making it a popular spot for photography and enjoyment. This vibrant attraction, with its mix of nature and art, adds a unique touch to the city's coastal park and provides an enchanting experience for visitors.
White Lover Container Restaurant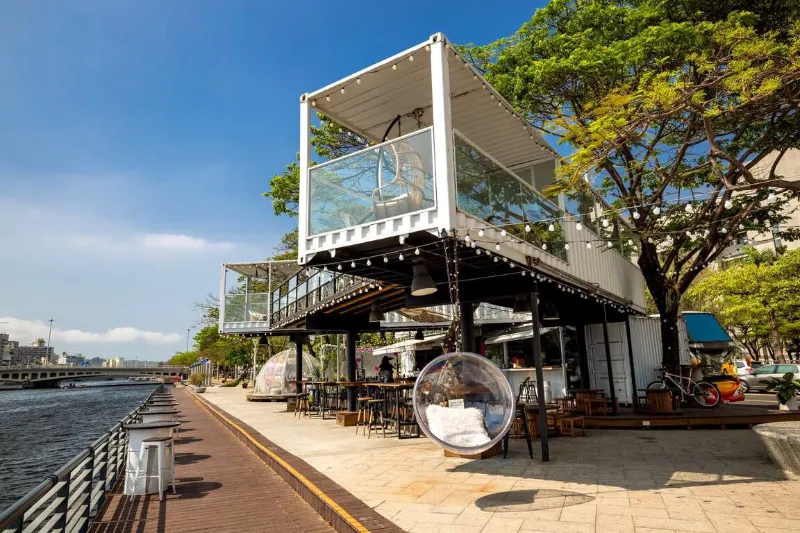 White Lover Container Restaurant, located in Kaohsiung, offers a unique dining experience in a romantic and cozy ambiance. One of the restaurant's standout features is a transparent ball-shaped swing that hangs midair, creating a favorite spot for diners to enjoy. This swing provides a playful touch to the dining environment while allowing guests to savor their meals in an extraordinary setting. With its semi-open space, visitors can relish delicious dishes while taking in the picturesque riverside view. The White Lover Container Restaurant has gained popularity as a check-in spot, attracting visitors with its delightful atmosphere and delectable offerings.
If you · city view Bistro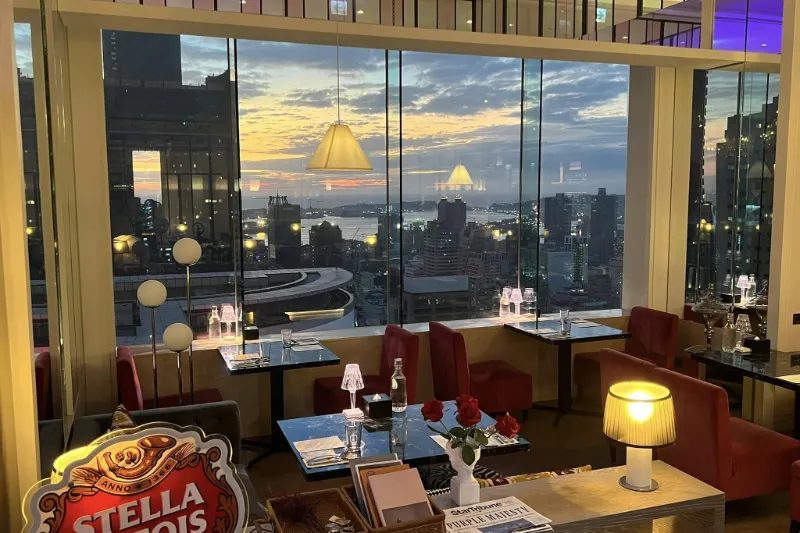 If You · City View Bistro is a dining establishment located in Kaohsiung that offers a splendid combination of delectable cuisine and captivating views. With its remarkable view, the bistro sets the stage for a romantic and visually engaging dining experience. This hidden gem allows patrons to savor their meals against the backdrop of Kaohsiung's impressive cityscape, making it a memorable spot for a romantic date or special occasion. If You · City View Bistro combines culinary delights with breathtaking scenery, creating a unique and enchanting dining destination in Kaohsiung.
Shoushan's Love Terrace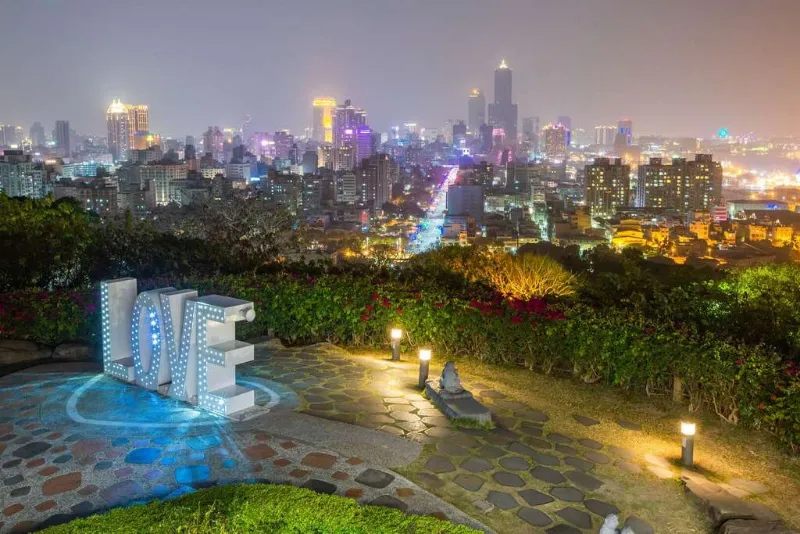 Shoushan's Love Terrace offers a breathtaking hillside vantage point in Kaohsiung. Positioned on the slopes of Shoushan Mountain, this terrace has become a favored destination for those seeking the awe-inspiring spectacle of the sunrise breaking over the city and ocean. With its strategic location about a half-hour drive from the bustling downtown area, Shoushan Mountain has earned its reputation as the backyard of Kaohsiung. The Love Terrace is renowned for providing sweeping panoramic views of both the cityscape and the sea, making it an iconic spot for appreciating the natural beauty of Kaohsiung.
Cijin Blue Tears
Cijin Blue Tears refers to a phenomenon that occurs at Qijin Beach in Kaohsiung, Taiwan. The beach features a newly constructed coastal pathway that is illuminated by a unique blue light at night, creating a romantic and enchanting atmosphere. This phenomenon has been likened to a "blue tear" or "blue eye" effect and has been described as the "Cijin version of blue tears" or "Cijin blue eyes." The blue light is created using LED light strips and ambient lighting, giving the beach a magical appearance. 
Recommended Hotels near Cijin
Silks Club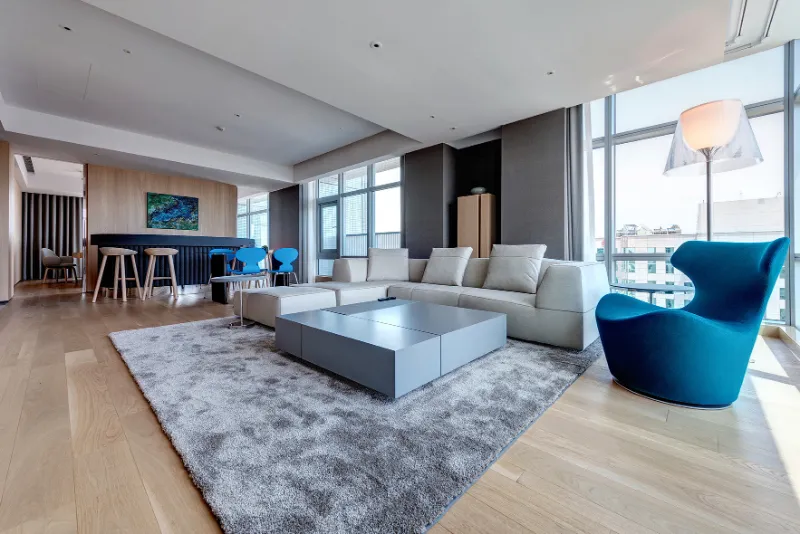 Silks Club in Kaohsiung offers an ideal romantic getaway for couples, complemented by its luxurious ambiance and exquisite art-inspired atmosphere. Located in the heart of Kaohsiung City, this five-star establishment provides a haven for couples seeking a memorable and romantic experience. Silks Club not only offers a luxurious and art-inspired retreat, but it also provides couples with a range of nearby attractions that add a touch of romance and adventure to their stay in Kaohsiung.
SAYO Hotel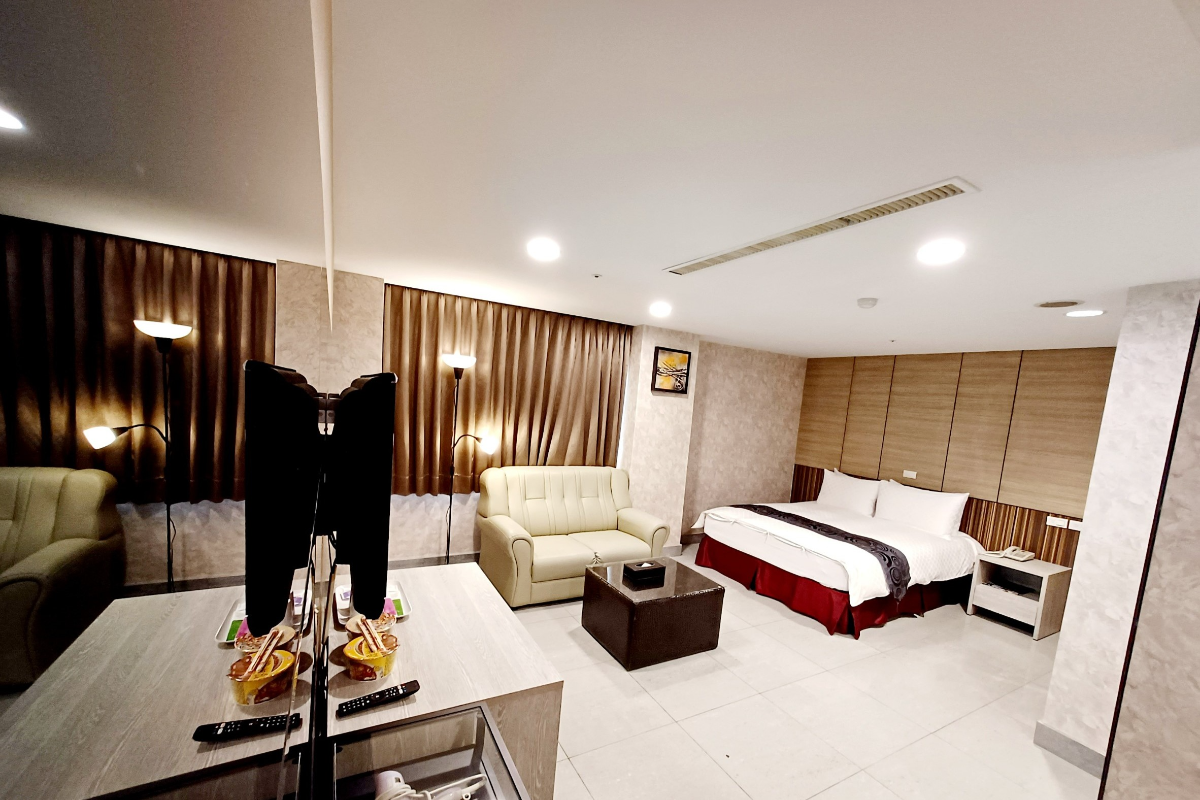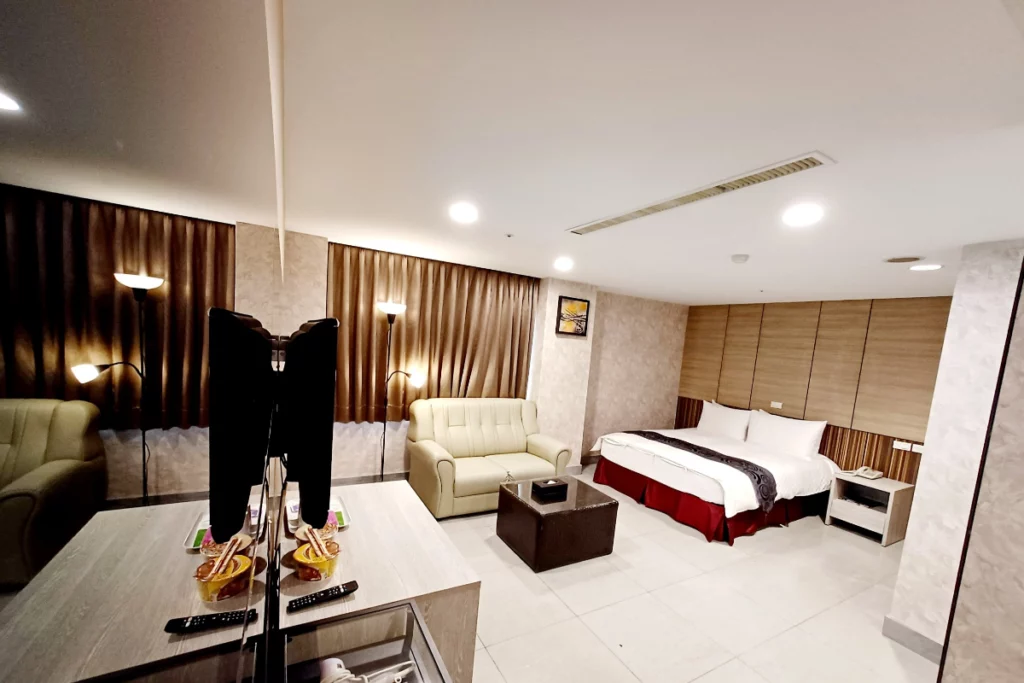 SaYo Hotel in Kaohsiung offers a charming retreat for couples seeking a romantic getaway. Nestled in the artistic and historical district of Yancheng, this hotel provides a comfortable and stylish accommodation experience combined with attentive service. SaYo Hotel provides couples with a cozy and stylish accommodation option in the heart of Kaohsiung's artistic district, offering the perfect blend of comfort and romantic experiences.
Incorporating history, art, cuisine, and natural beauty, Kaohsiung offers couples a plethora of options to celebrate their love and create cherished memories. This city has truly earned its place as a romantic haven, beckoning couples to experience its magic and create unforgettable moments together.