Last Updated on 08-07-2023
Cijin is a captivating and picturesque destination situated just off the coast of Kaohsiung, Taiwan's largest port city. With an area of 1.4639 square kilometers, Cijin is the second smallest district in Kaohsiung City. Despite its size, this island offers an array of attractions that make it a must-visit location for travelers seeking both natural beauty and cultural experiences.
How to go to Cijin
Get off at Zuoying Station or Kaohsiung Station by high-speed rail or by Taiwan Railway – Take Kaohsiung MRT and get off at Xiziwan Station – Take the ferry and get off at Cijin Ferry Station.
Get off at Zuoying Station or Kaohsiung Station by high-speed rail or take the Taiwan Railway – take the Kaohsiung MRT to Caoya Station – take Kaohsiung City Bus Red 9A and get off at the Cijin Ferry Station.
Activities in Cijin
Cijin Old Street
Cijin Old Street on Cijin Island, Kaohsiung City, Taiwan, is a vibrant and delightful street that offers an authentic experience of the island's rich cultural heritage.
Visitors can stroll along and explore traditional shops, bustling restaurants, and street vendors selling a variety of local delicacies, especially fresh and budget-friendly seafood dishes like grilled squids and flavorful oyster omelets. It's a must-visit destination for both locals and tourists seeking to immerse themselves in the local way of life and indulge in a tantalizing culinary adventure.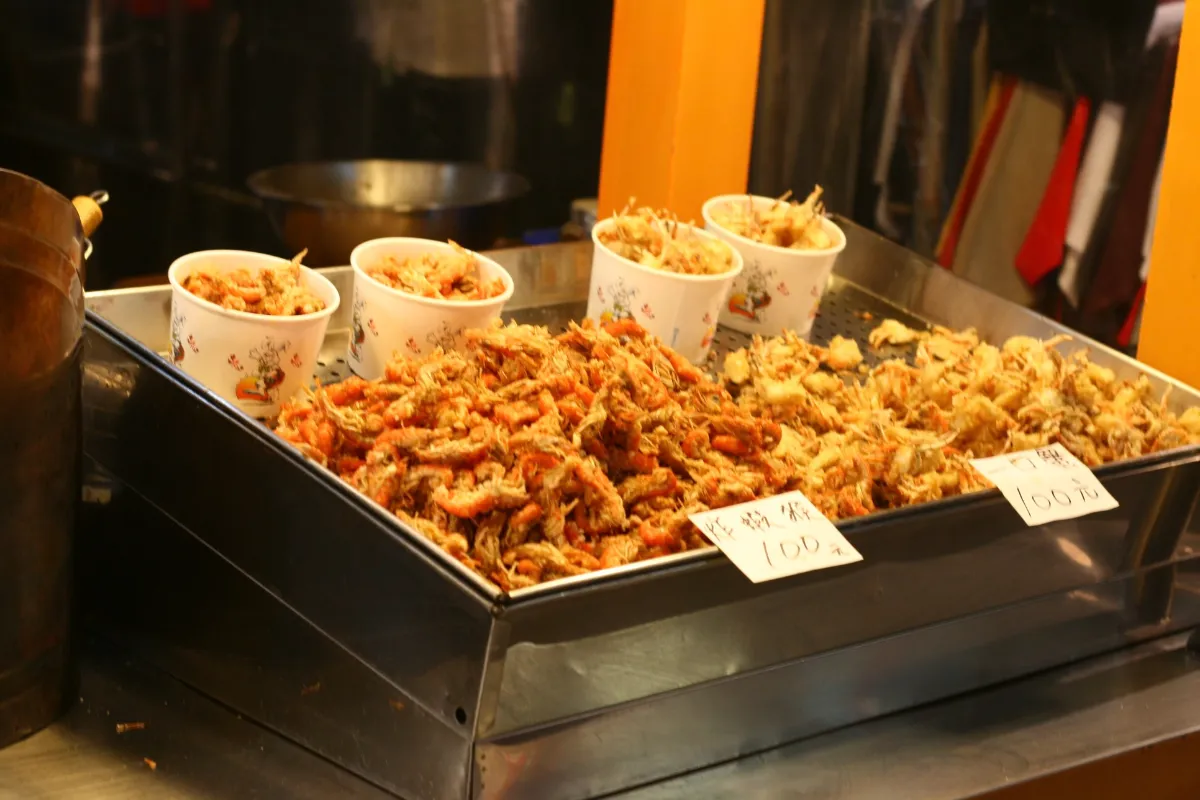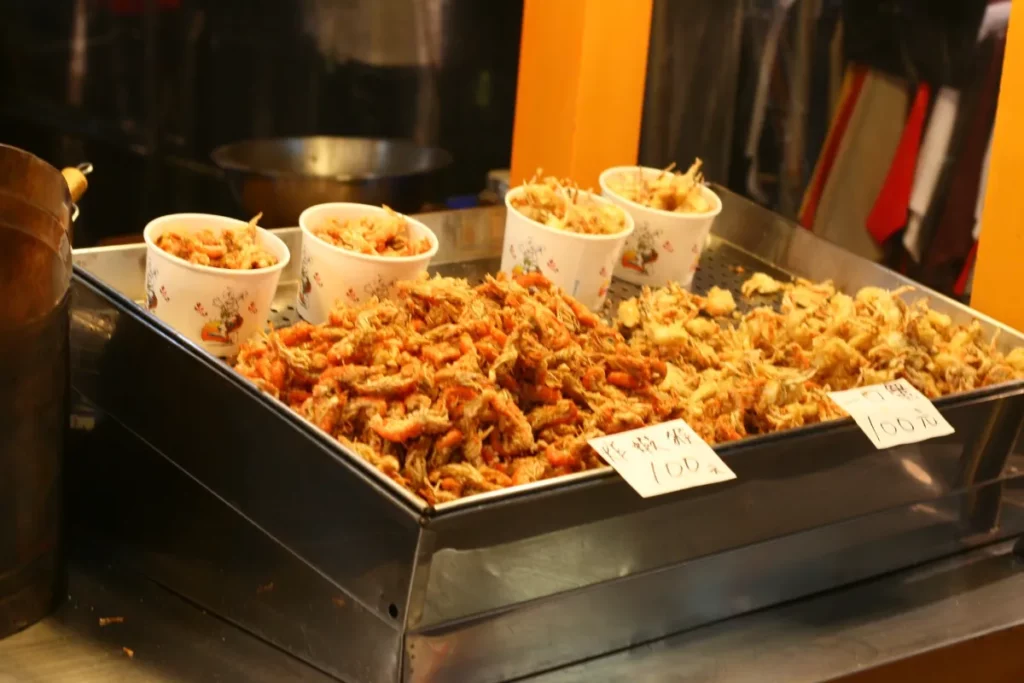 Cijin Tianhou Temple
Cijin Tianhou Temple, located on Cijin Island in Kaohsiung City, Taiwan, is a historically and culturally significant site. As Taiwan's oldest temple dedicated to the sea goddess Matsu and Kaohsiung's oldest temple, it boasts a unique southern-style architectural design with two halls, five doors, and two guard rooms.
The recent renovation completed in October 2021 has added to its allure, attracting visitors keen to explore its rich history and spiritual significance. As a landmark of the island, the temple represents Kaohsiung's cultural heritage and welcomes both tourists and locals to experience its captivating atmosphere and historical importance.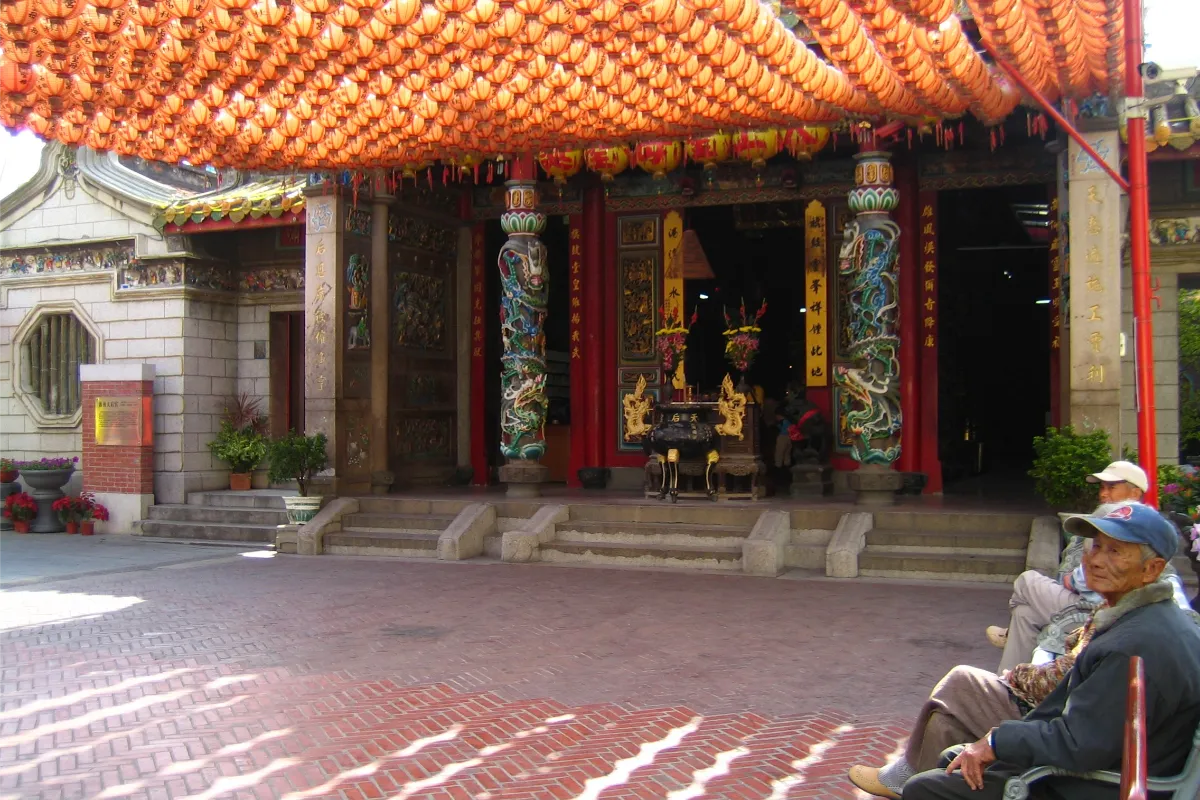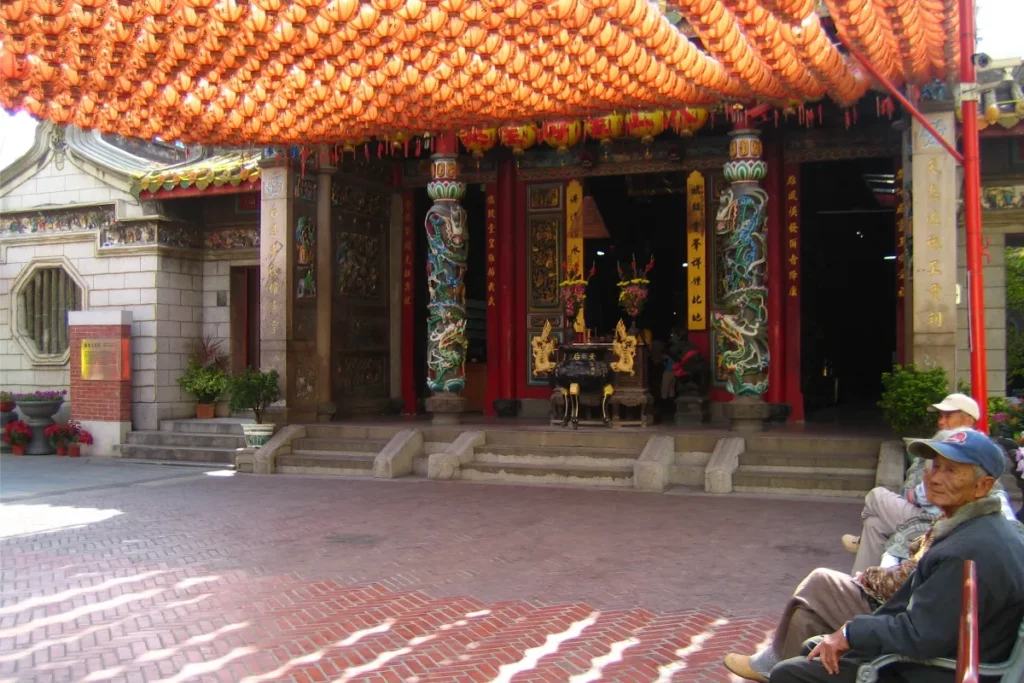 Cijin Beach
Cijin Beach, located on Cijin Island in Kaohsiung City, Taiwan, is a popular and vibrant destination for both locals and tourists. The beach stretches for approximately 1.5 kilometers and features black sand, making it an attractive spot for beachgoers. Despite its popularity, the beach can get crowded, especially during peak times when swimmers eagerly register to enjoy the waters when it opens . Visitors should be cautious of the serious rip tides along the beach when going into the water .
Whether it's sunbathing, swimming, or simply strolling along the beach, Cijin Beach provides a delightful and memorable experience for those looking to unwind and embrace the island's charm.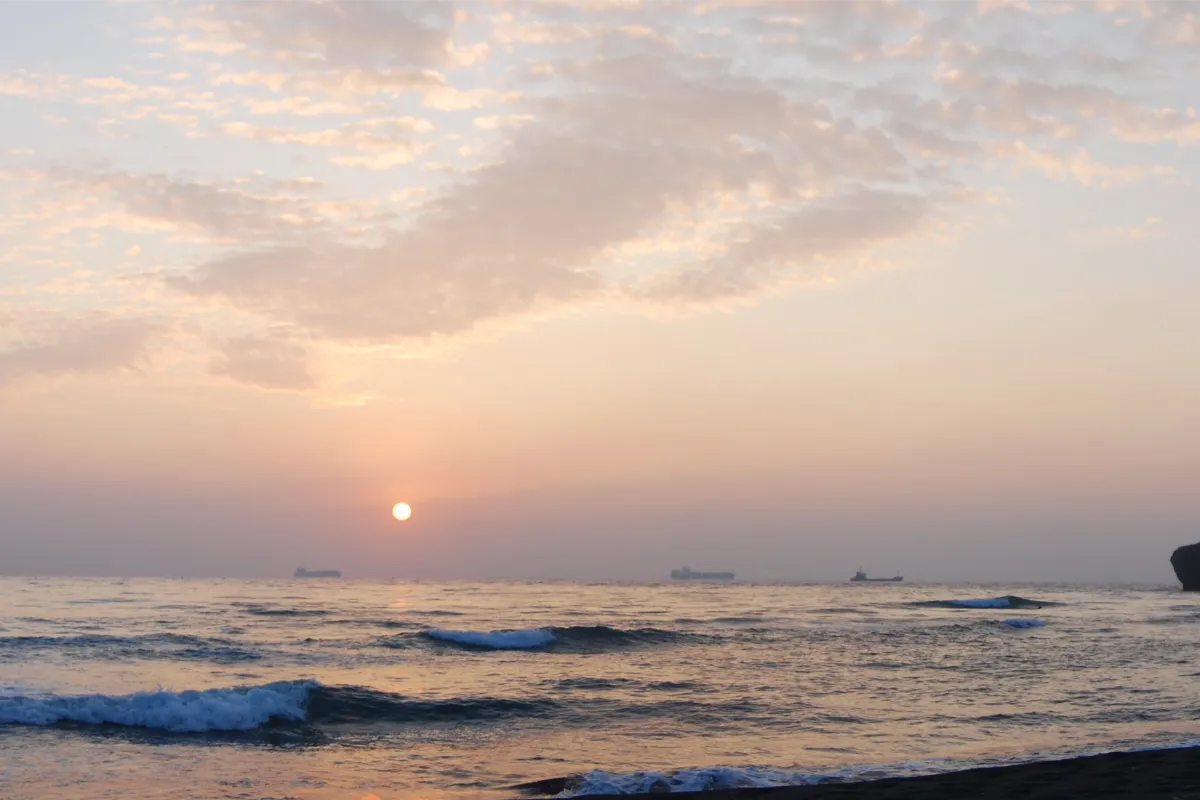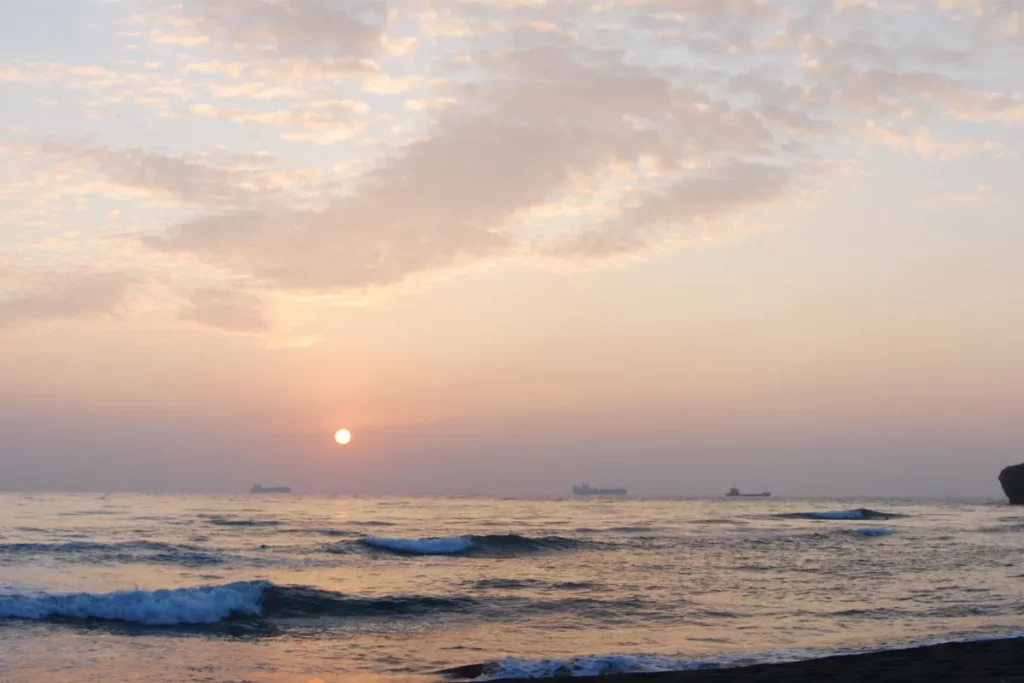 Cijin Black Sand Festival
The Cijin Black Sand Festival is an annual event held on Cijin Beach in Kaohsiung, Taiwan. This vibrant festival typically takes place during the months of July to August, attracting both locals and tourists alike. The festival is known for its unique setting on the long stretch of black sand beach, creating a striking and picturesque backdrop for the festivities .
During the festival, the beach comes alive with various exciting activities and parties with different themes each week. Visitors can enjoy water play, electronic music, and refreshing beer while soaking in the lively atmosphere of the event .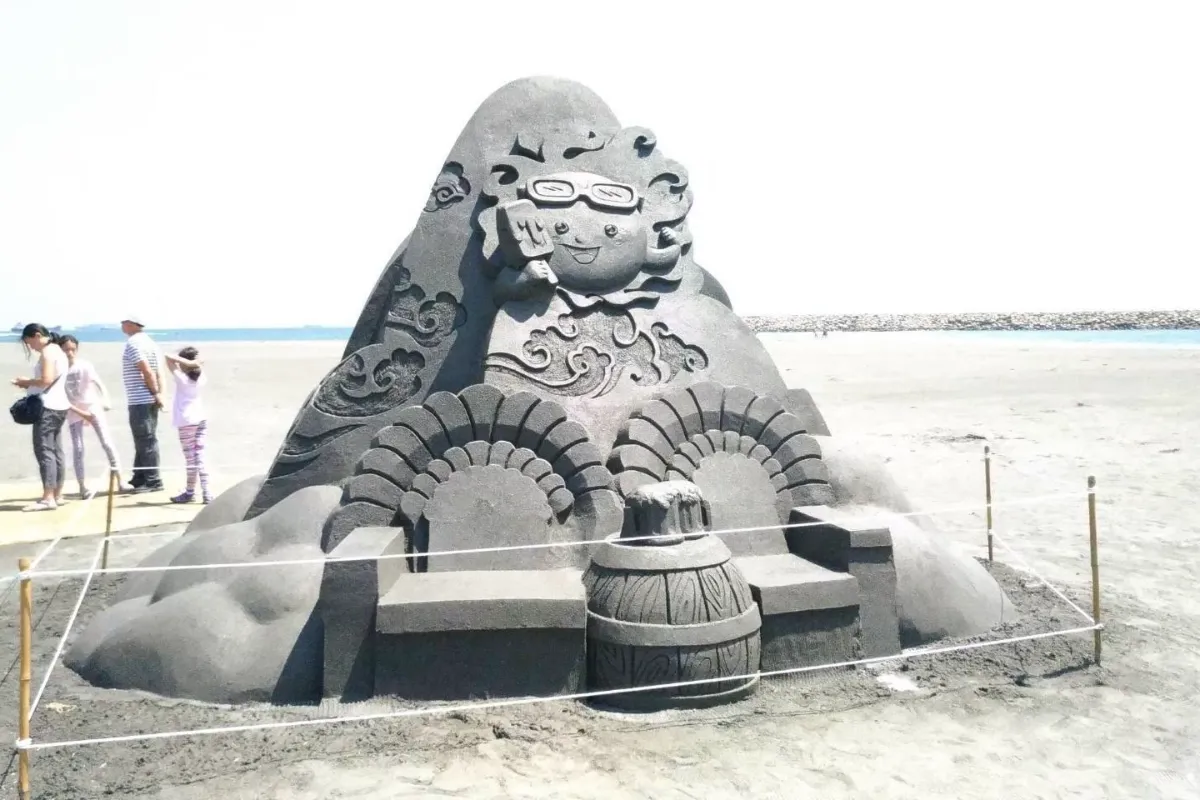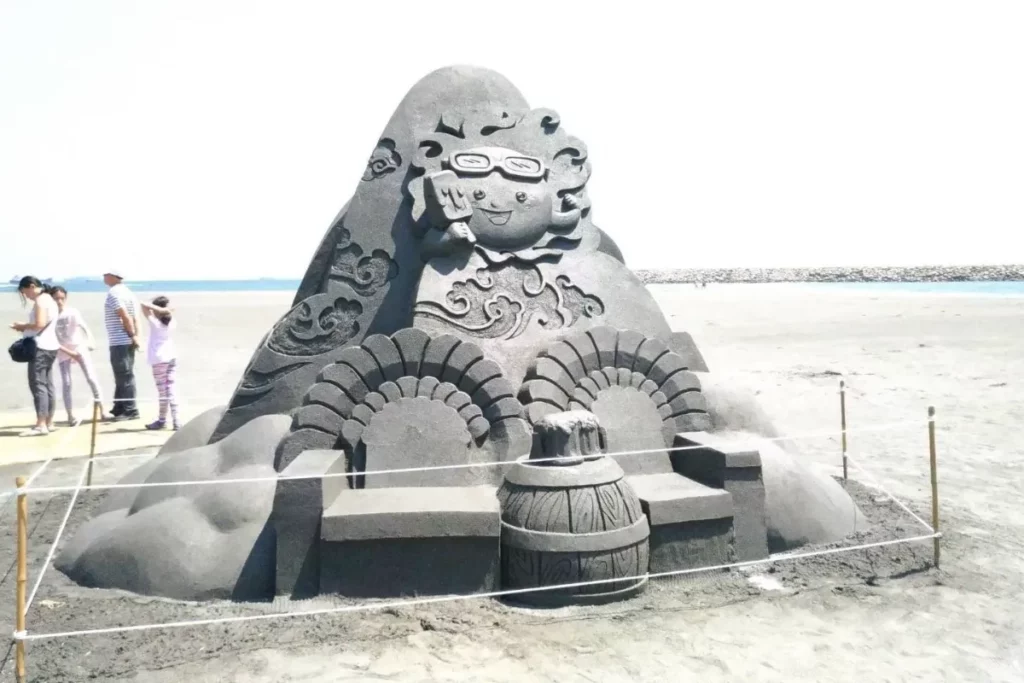 Cijin Sunset Bar
Cijin Sunset Bar, is a premier beach bar located on Cijin Island in Kaohsiung City, Taiwan. Situated near the Qijin Seashore Park and overlooking the international-grade sandy beach, the bar offers a relaxing and laid-back ambiance for visitors to enjoy.
Cijin Sunset Bar serves a variety of multicultural cuisines and specialty drinks, providing visitors with a unique beachside dining experience. The bar's strategic location, just a stone's throw away from the beach, allows guests to indulge in the ultimate beach vacation with the added pleasure of watching the beautiful sunset.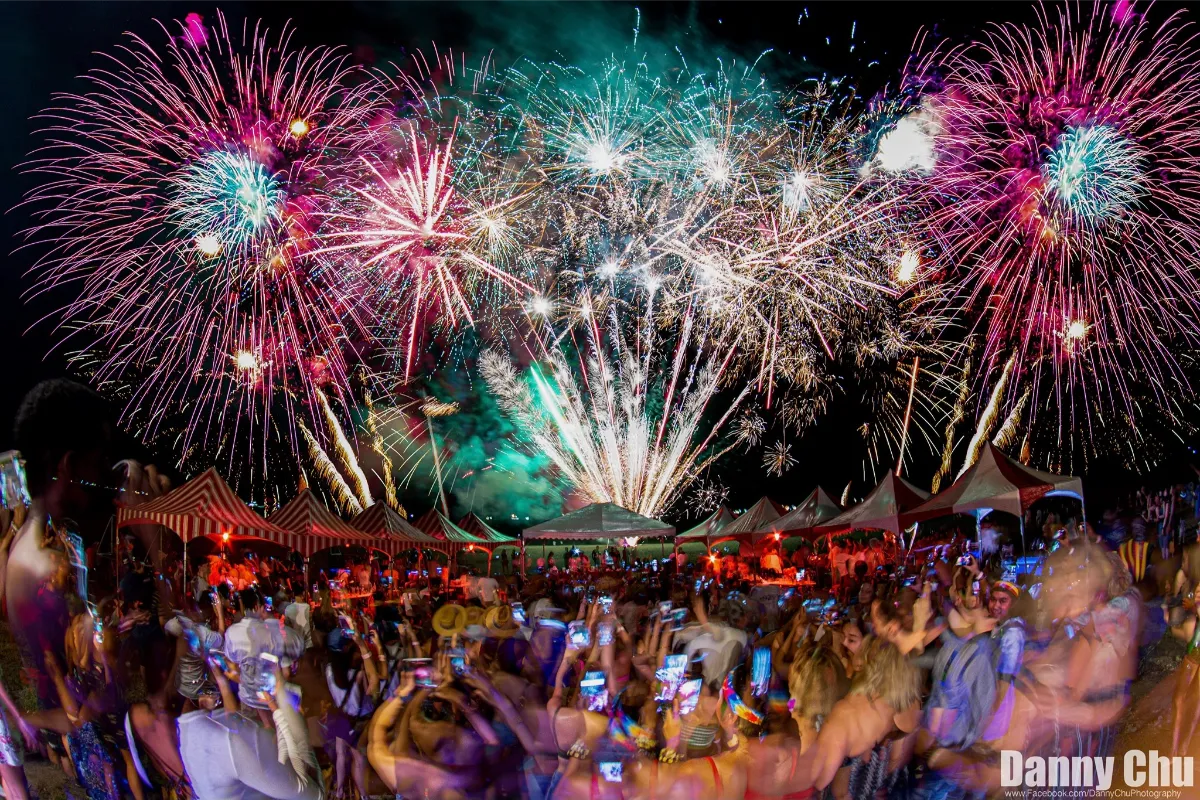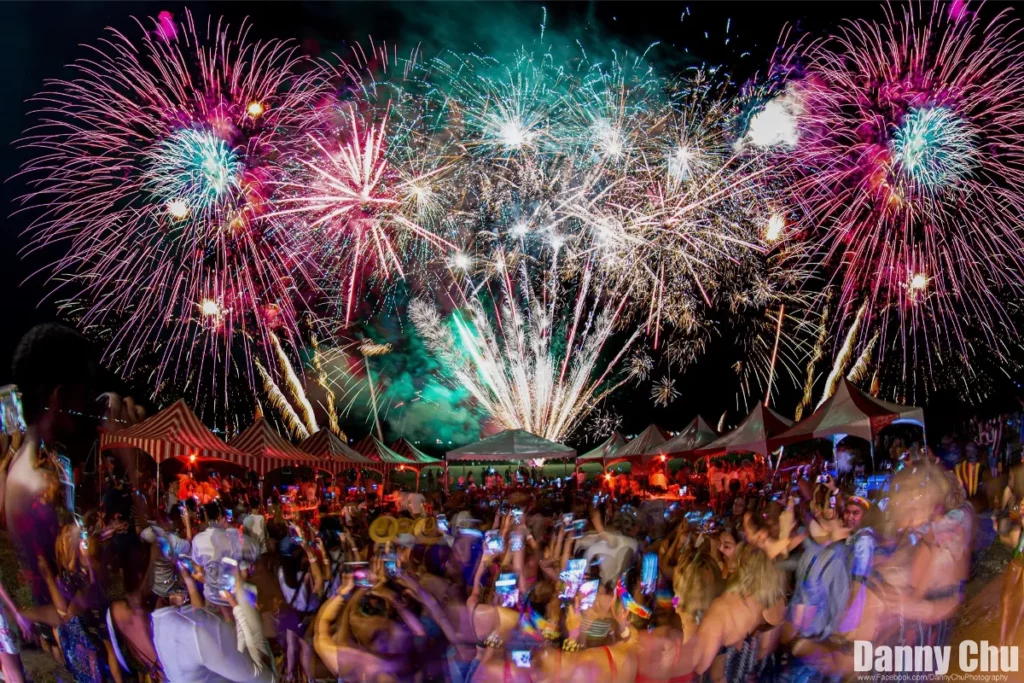 Cihou Market
Cihou Market area provides an immersive experience into Kaohsiung's maritime heritage and cultural significance. It stands as a perfect example of historical preservation efforts, providing tourists and locals alike with a unique blend of history, art, and culinary delights.
Visitors to Cihou Market can explore its rich history, enjoy the local seafood offerings, and take in the panoramic views of Cijin Beach and the surrounding area, making it a must-visit destination for anyone exploring Kaohsiung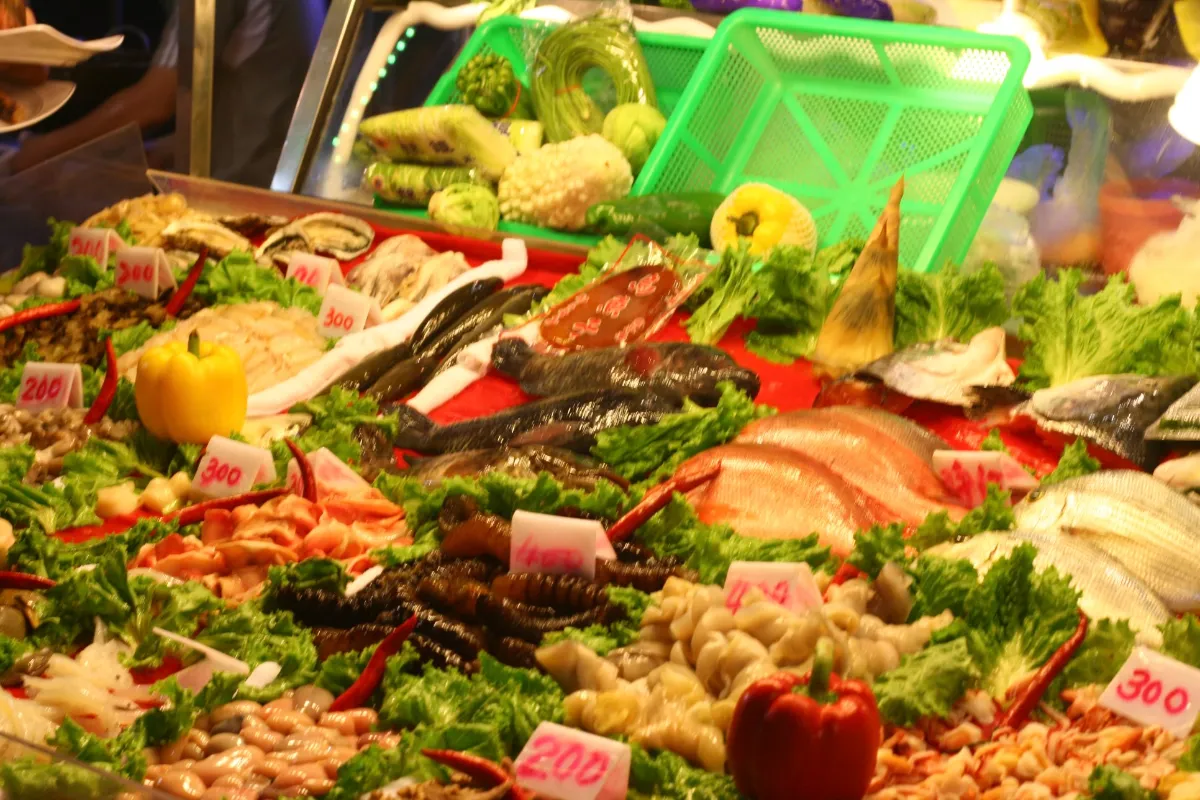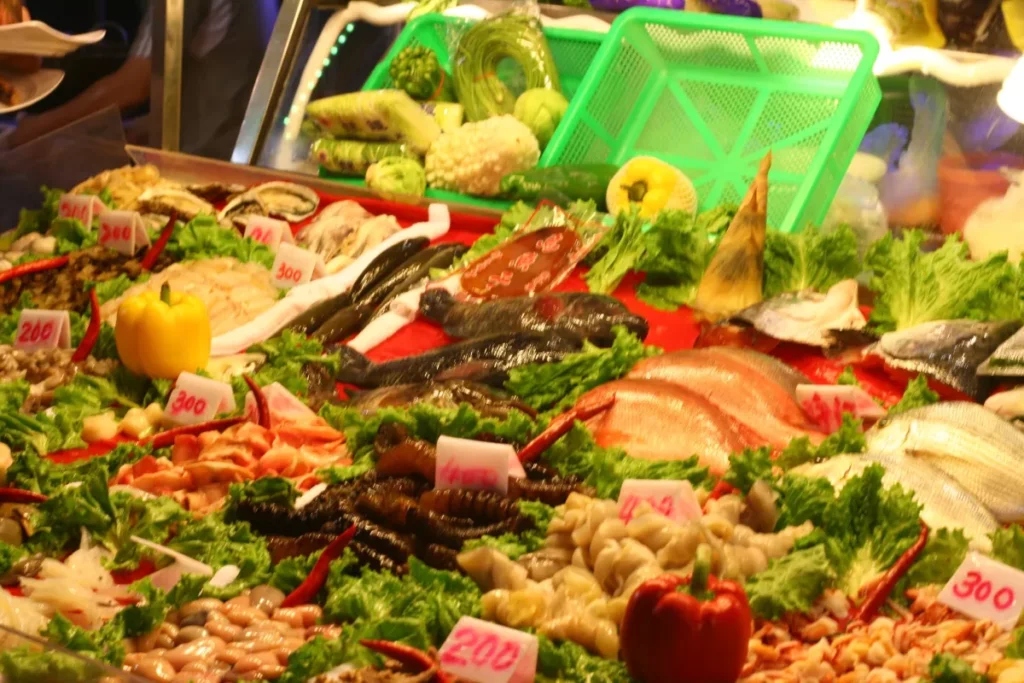 Cijin Tunnel
Cijin Star Tunnel, located in Cijin District, Kaohsiung City, Taiwan, is a fascinating attraction transformed from a Japanese Colonial Era military tunnel.
It features a wooden plank path adorned with glow-in-the-dark paintings of 12 constellations, creating a mesmerizing atmosphere. As visitors walk through, the cool sea breeze enhances the feeling of being beneath the stars. Exiting the tunnel, a stunning view of Cijin Sound beneath Cihou Mountain awaits, creating an unforgettable ocean scene.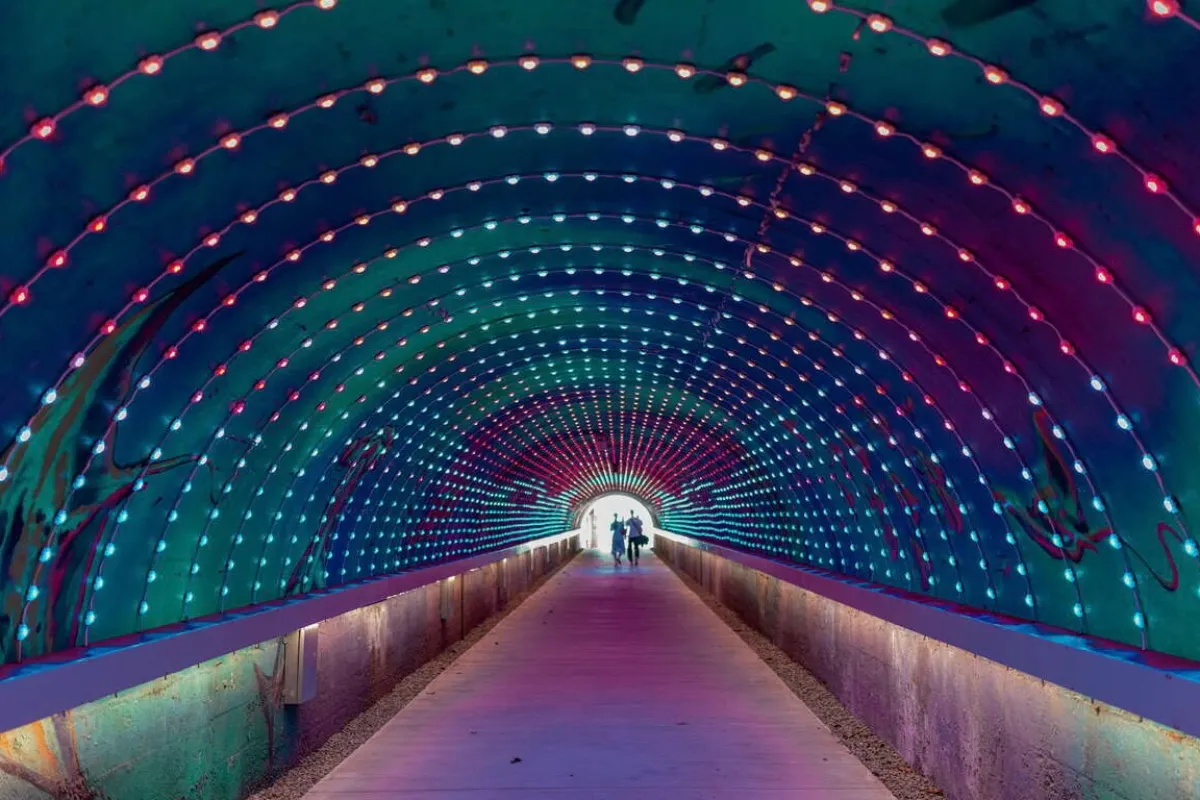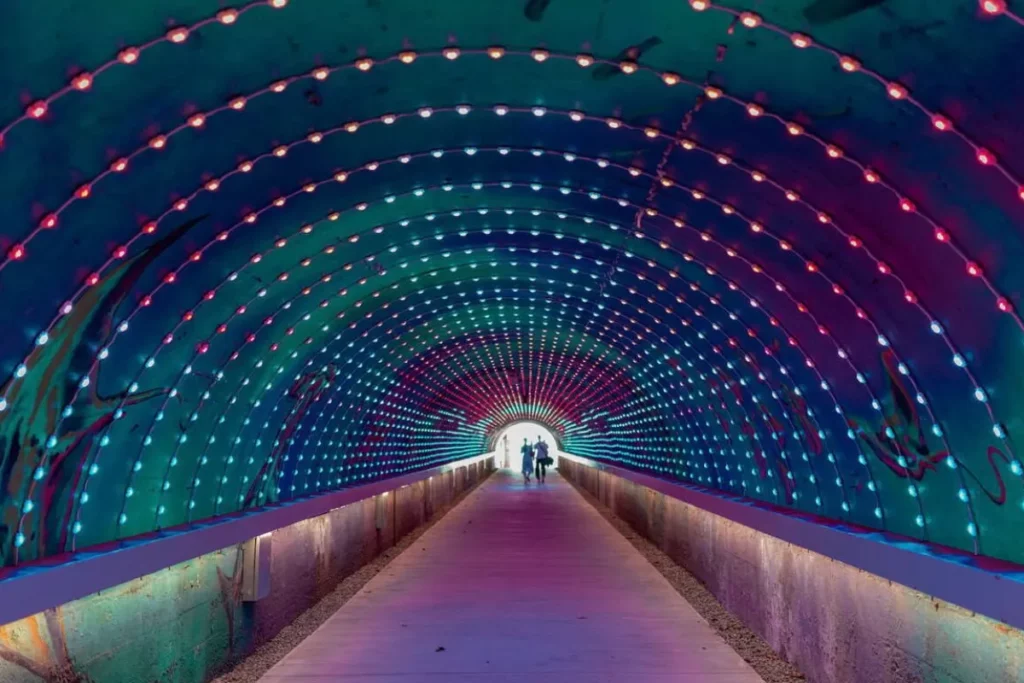 Maxwell Cycling Path
Maxwell Cycling Path is a prominent route in Kaohsiung, Taiwan, known for its historical significance and scenic beauty. As part of the Cijin Round-Island Bike Path, the "Maxwell Memorial Bike Path" pays tribute to Dr. Maxwell, who taught medicine in Taiwan during the 19th century.
This 5-circuit bike path offers a memorable experience, taking cyclists on a journey through various picturesque locations.Maxwell Cycling Path provides a perfect blend of history, culture, and natural beauty, making it a favorite among locals and tourists alike.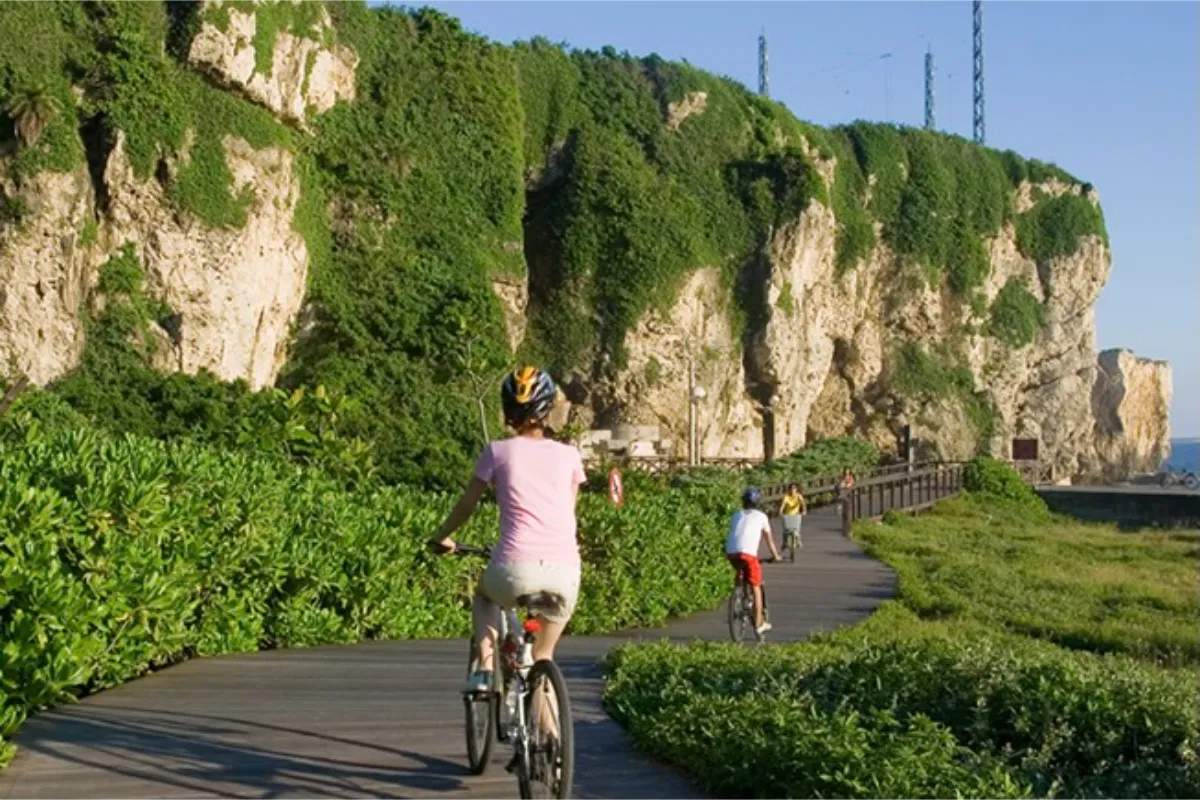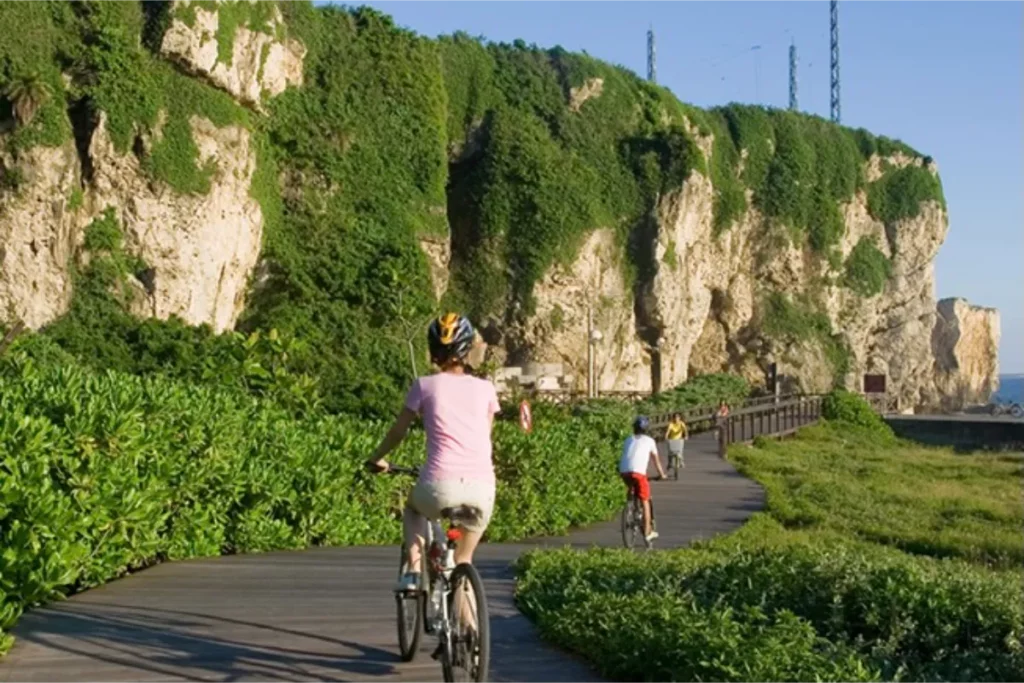 Cihou Fort
Cihou Fort is a historically significant fort located in Cijin District, Kaohsiung, Taiwan. It served as a defensive stronghold guarding the northern entrance to Kaohsiung Harbor.
Cihou Fort not only holds historical significance but also offers visitors spectacular views of the surrounding landscape. From the fort's vantage point, visitors can enjoy breathtaking vistas of the sea, Cijin Coastal Park, and the Kaohsiung skyline.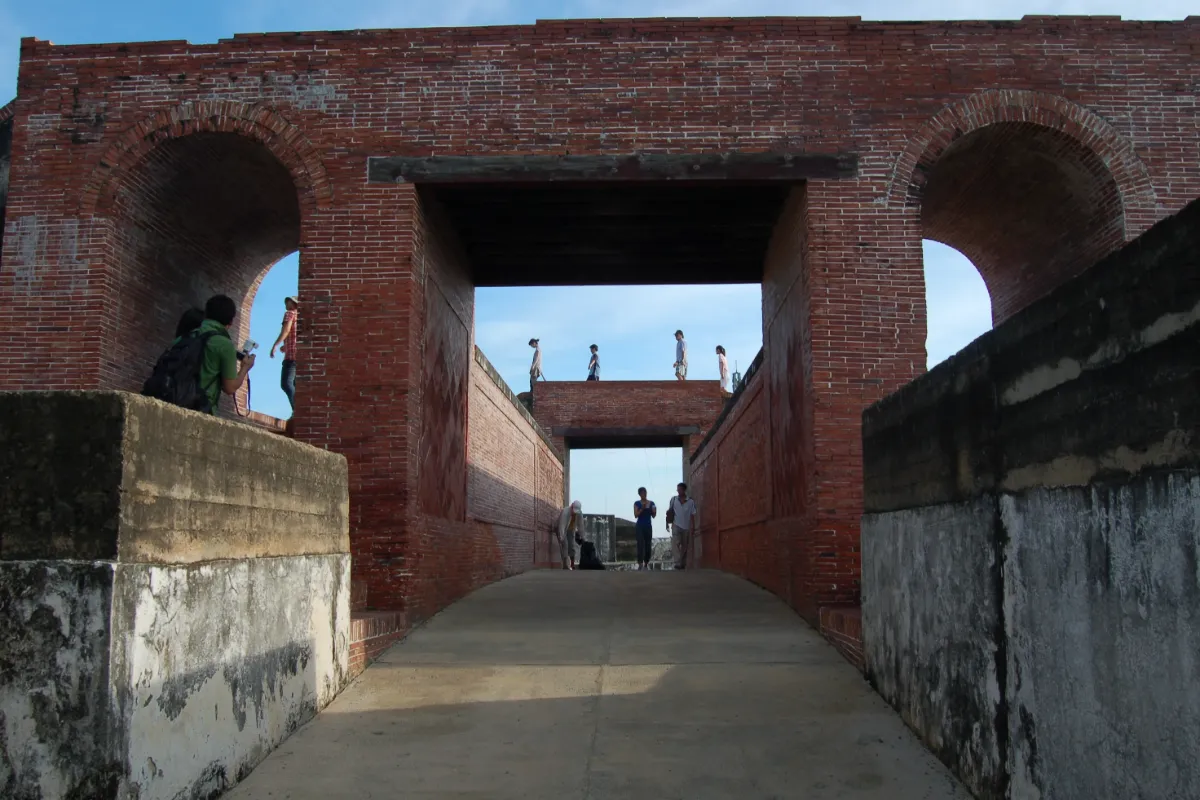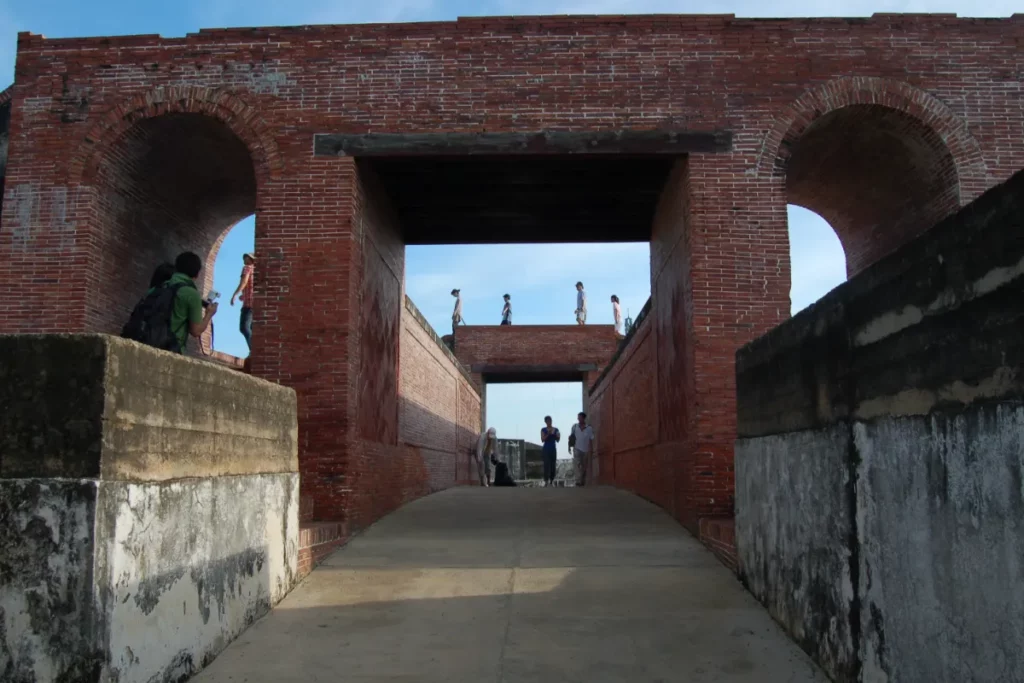 Kaohsiung Lighthouse
Kaohsiung Lighthouse is a prominent symbol of Kaohsiung City, Taiwan. Originally built to provide illumination for ships, the lighthouse played a crucial role in ensuring the safe transit of merchant vessels at Kaohsiung Harbor.
The lighthouse is an impressive square tower standing at a height of 15.2 meters (50 feet). Its unique octagonal shape and black dome atop the white tower make it a striking landmark. The tower also features a balcony encircling the outside, providing visitors with a panoramic view of Kaohsiung City and the Taiwan Strait.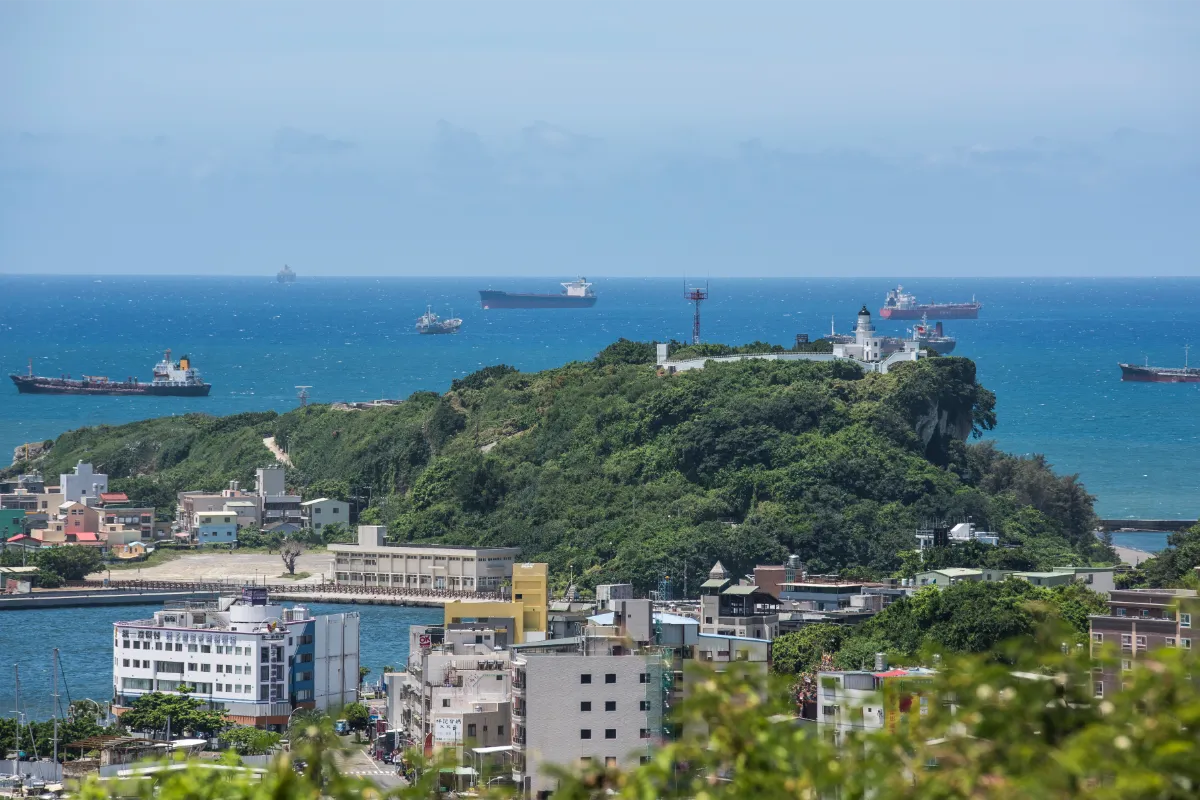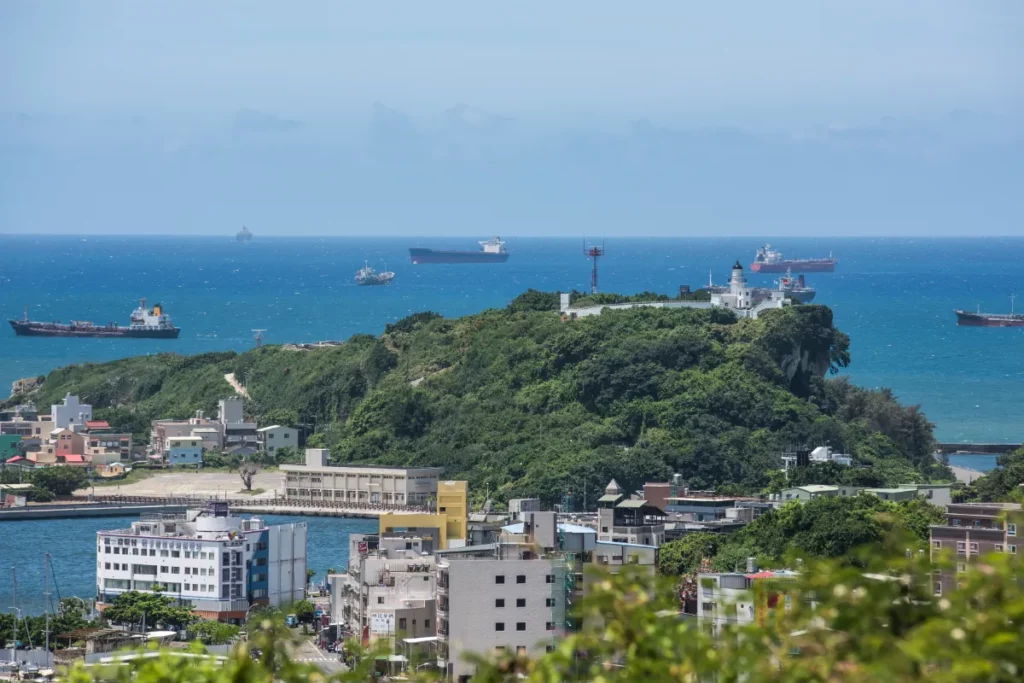 Cijin Coastal Park and Cycling Path
Cijin Coastal Park and Cycling Path is the long path for walking and cycling. Visitors can meander along the path of palm trees, enjoying the refreshing sea breeze and stunning views of the Taiwan Strait. Cycling through this scenic area allows travelers to soak in the natural beauty and immerse themselves in the island's tranquil atmosphere.
Whether it's walking along the path, cycling through the park, playing with children at the playgrounds, or enjoying the sunset on Cijin Beach, the park offers a diverse range of experiences that cater to all types of travelers.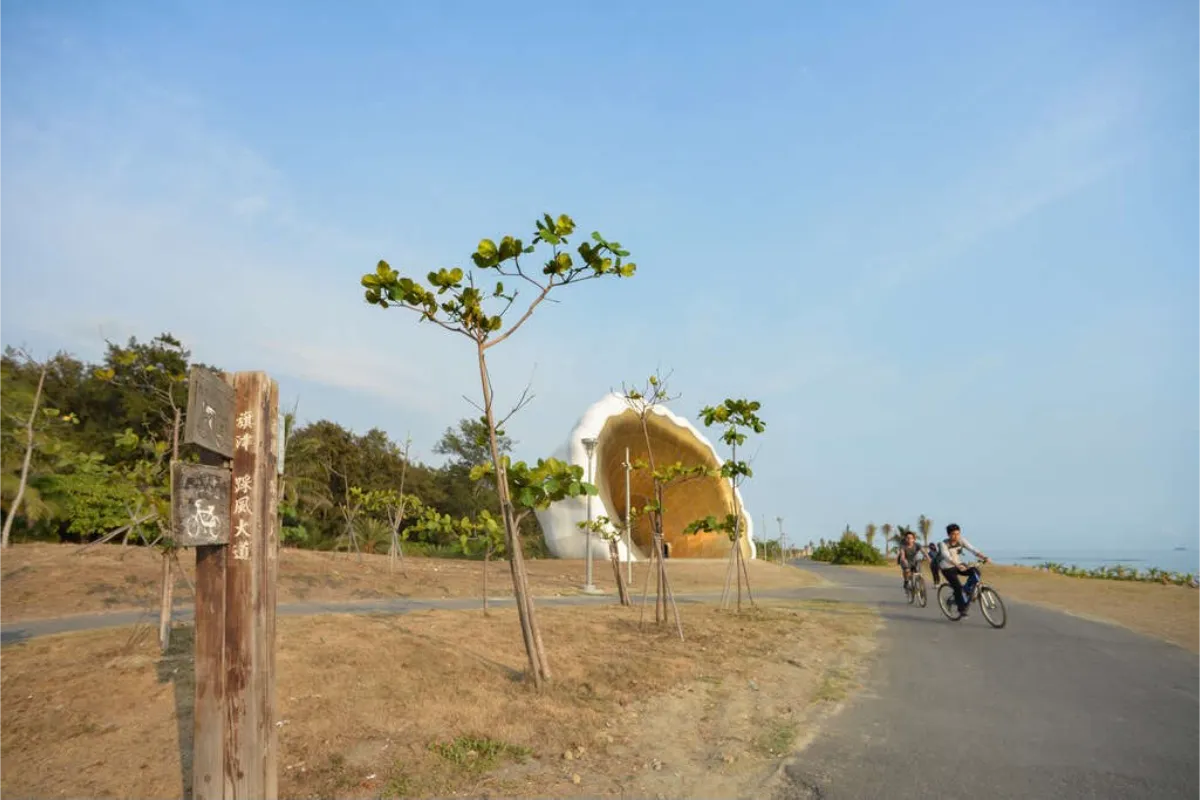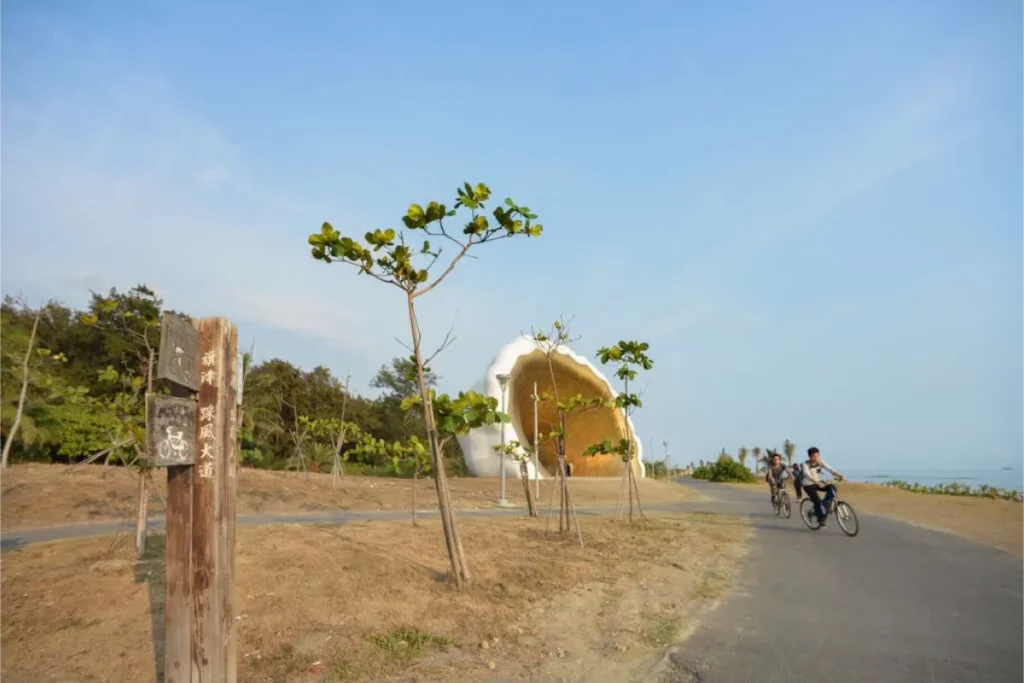 Douliu Ice Town
Douliu Ice Town is renowned for its traditional ice cream and ice desserts, prepared using natural ingredients and without any additives like emulsifiers. The ice cream flavors include classics like red tea and plum, which are beloved for their nostalgic taste, evoking childhood memories .
Apart from ice cream, Douliu Ice Town also offers ice cakes and ice pops, which are prepared with care and follow traditional recipes to maintain their authentic flavors .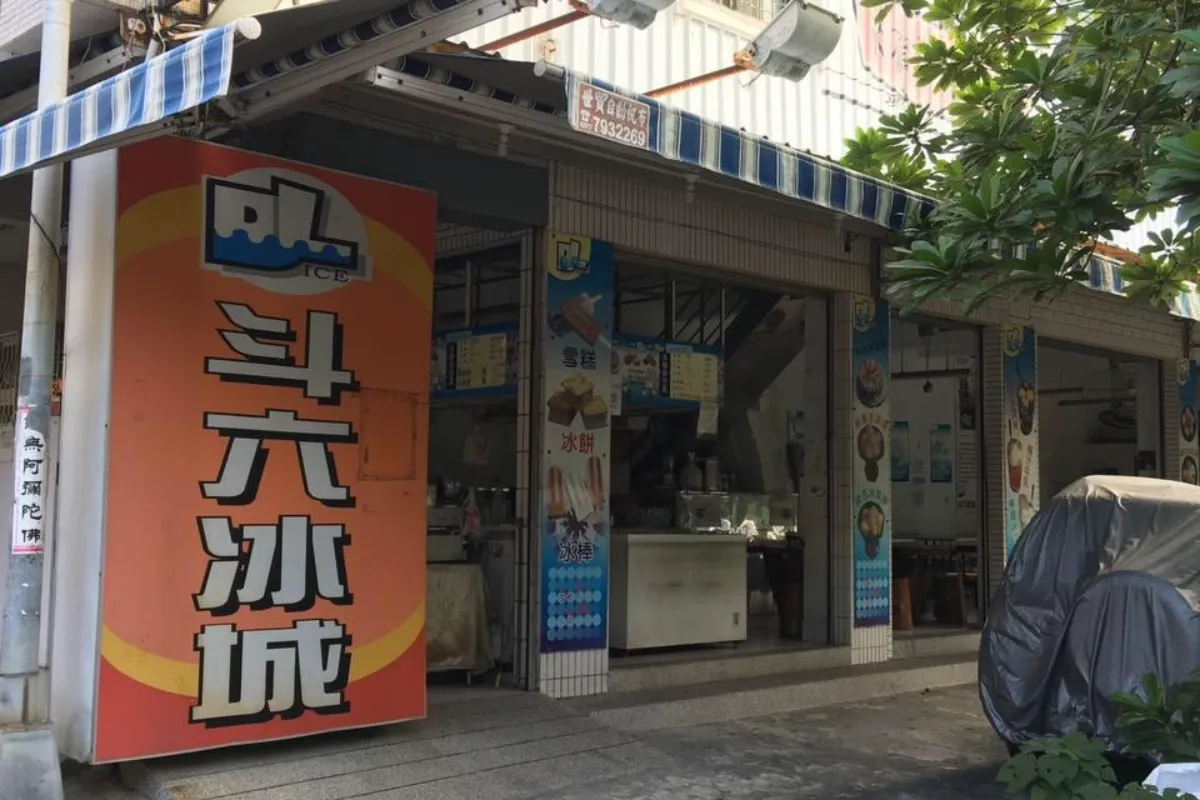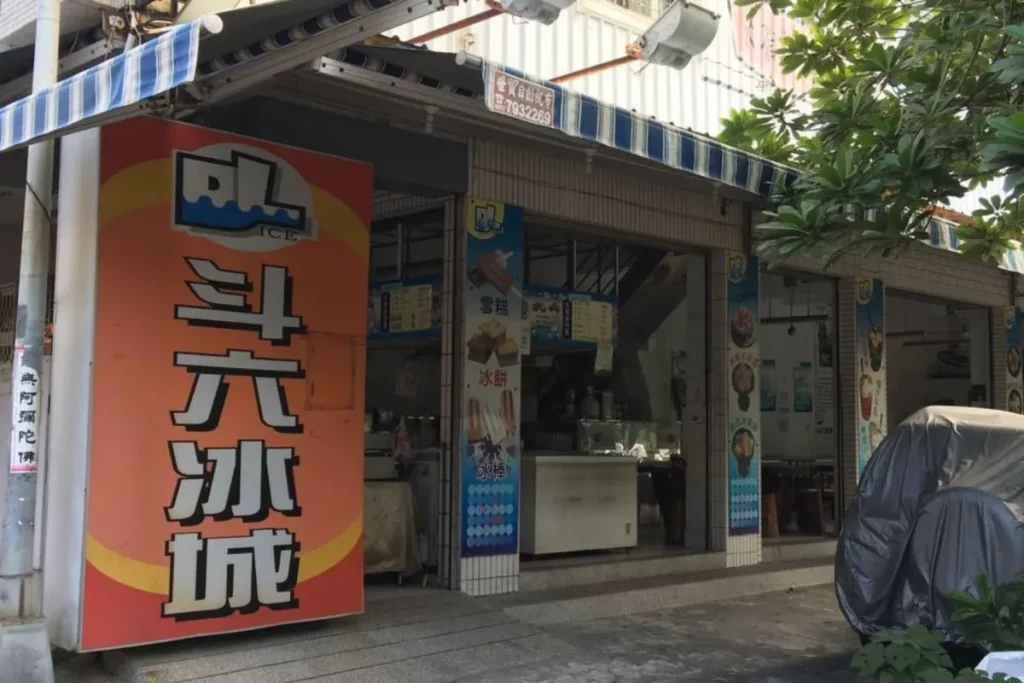 Rainbow Church
Rainbow Church is a vibrant and colorful contemporary art installation located in Cijin Coastal Park, Kaohsiung City, TaiwanIt was renovated by a wedding dress maker, becoming a popular wedding photography base.
As a prominent landmark in Kaohsiung, the Cijin Rainbow Church is highly regarded, earning it a position among the top important religious institutions in the city. Its unique design and captivating visual appeal have made it an essential stop for travelers exploring the sights and attractions of Kaohsiung.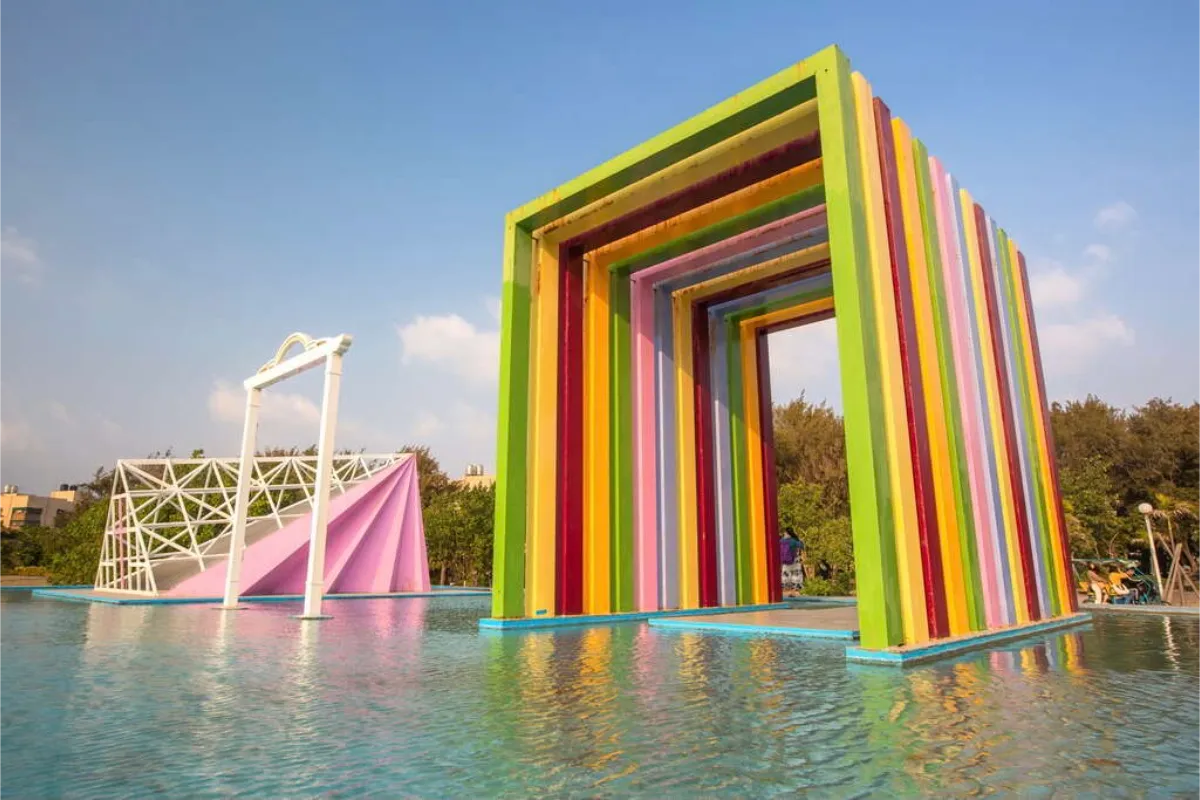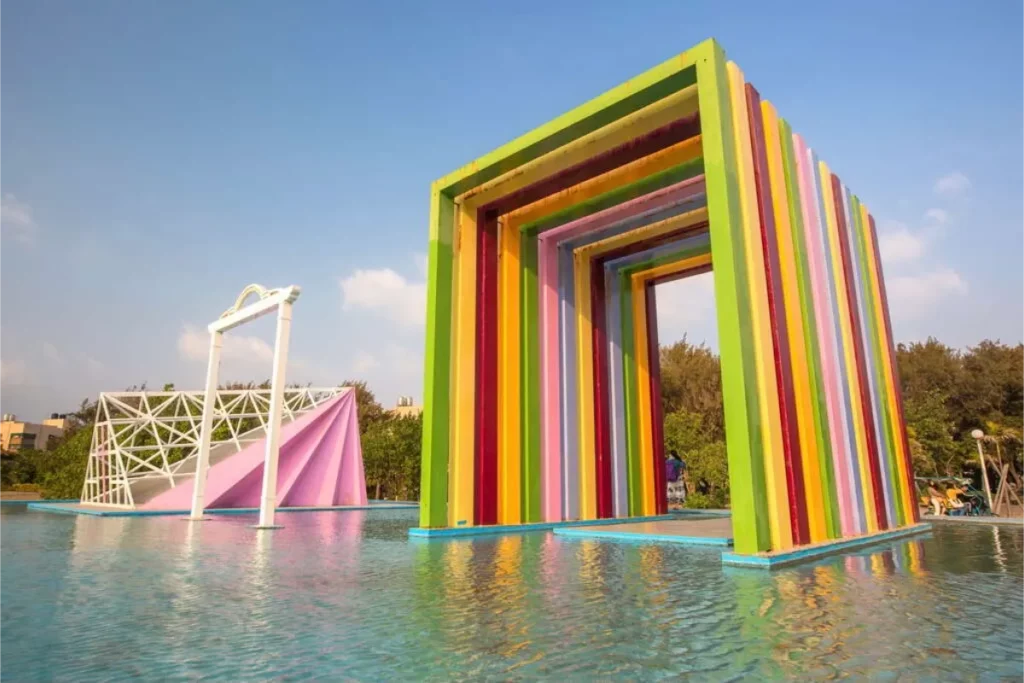 Cijin Shell Museum
Cijin Shell Museum is a fascinating museum located in Cijin District, Kaohsiung, Taiwan. The museum houses an extensive collection of shellfish specimens and is a popular tourist attraction for both locals and visitors alike.
Inside the museum, visitors can explore over 2,000 kinds of shellfish specimens, including around 200 varieties of crab. Among the notable attractions is the world's largest Bivalvia species, Liogryphaea arcuate. Additionally, the museum showcases three kinds of "living fossil" Nautilus, which adds a touch of uniqueness to the collection.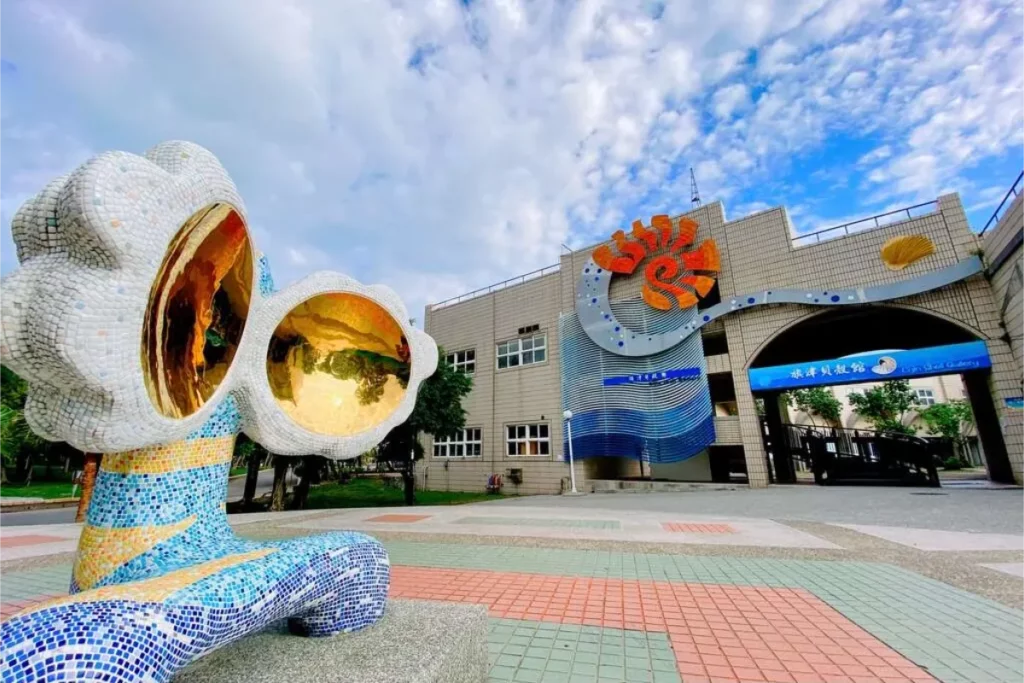 Cijin Sea Pearl
Cijin Sea Pearl is a well-known tourist attraction located on Qijin Island in Kaohsiung City, Taiwan. It is famous for being a visually striking big seashell, making it a popular spot for visitors seeking Instagram-worthy photos.
Cijin Sea Pearl is a must-visit destination in Kaohsiung for its visually appealing structure and the opportunity to explore the charms of Qijin Island. Visitors can relish the beauty of the sea, savor delectable seafood, and take in the vibrant atmosphere of the island, creating lasting memories of their trip to this picturesque location.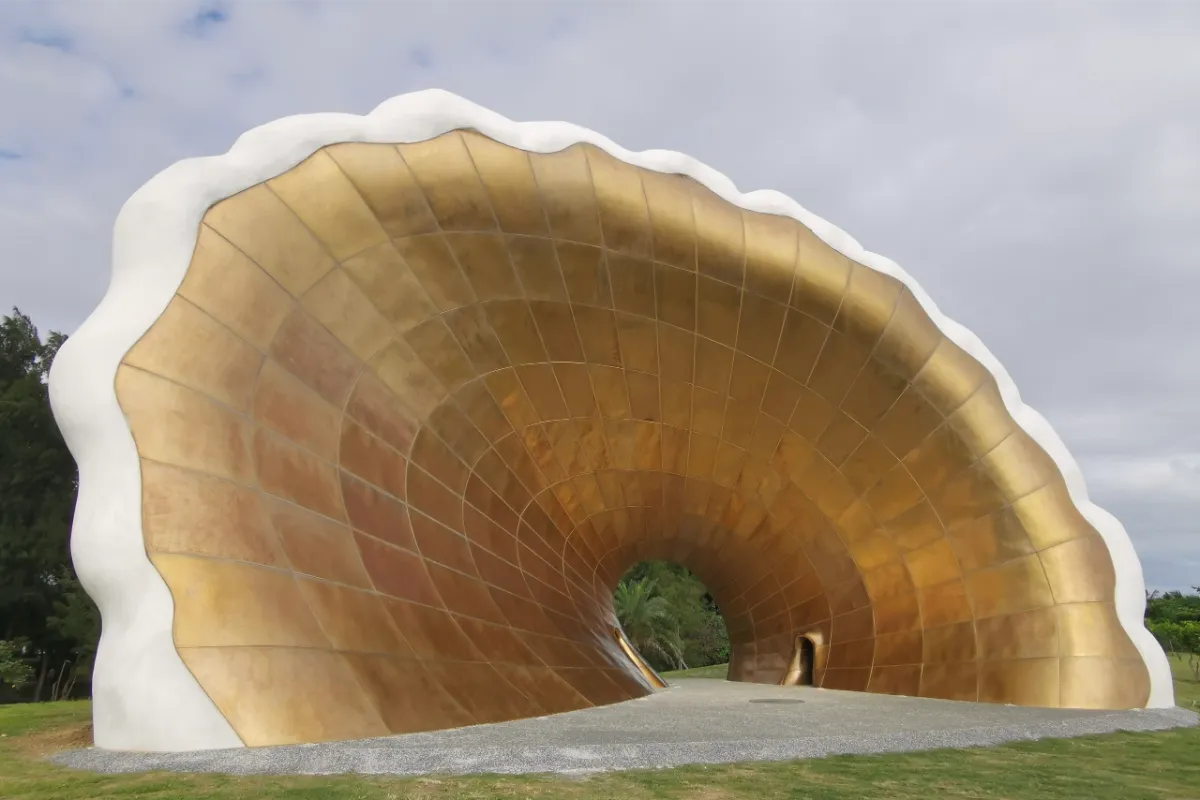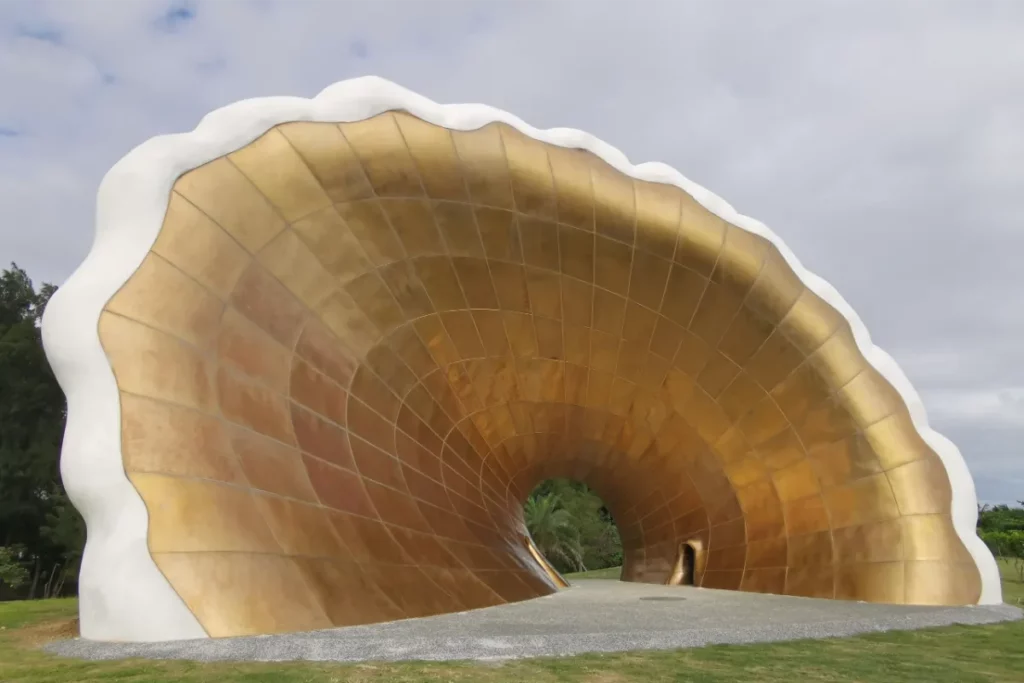 Cijin Windmill Park
Cijin Windmill Park features a collection of seven 3-blade wind turbines that harness the abundant wind on Cijin Island to generate electricity. These turbines contribute enough power to illuminate the park during the nighttime for approximately four hours, providing a mesmerizing spectacle for visitors to enjoy.
Besides the wind turbines, Cijin Windmill Park boasts unique and adorable sea life collages that are known for their therapeutic effect on visitors. The combination of lively and interesting displays makes this park a delightful place to explore and appreciate.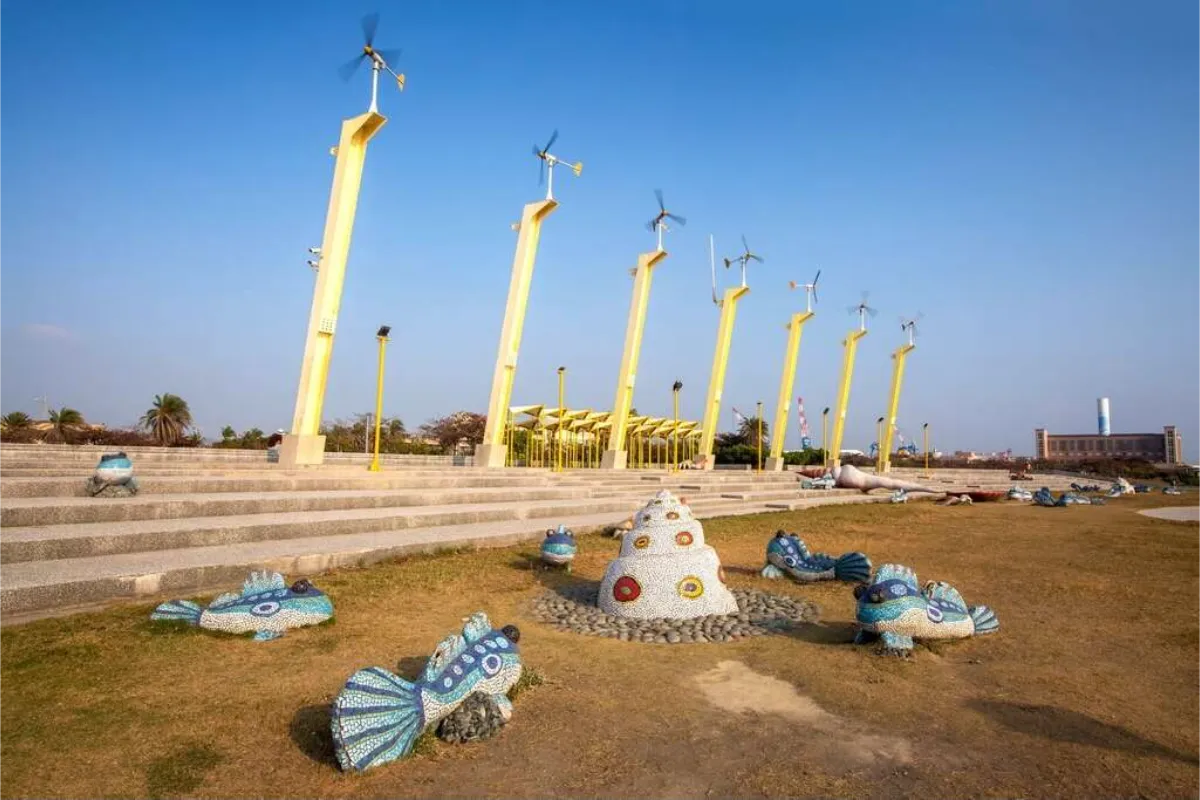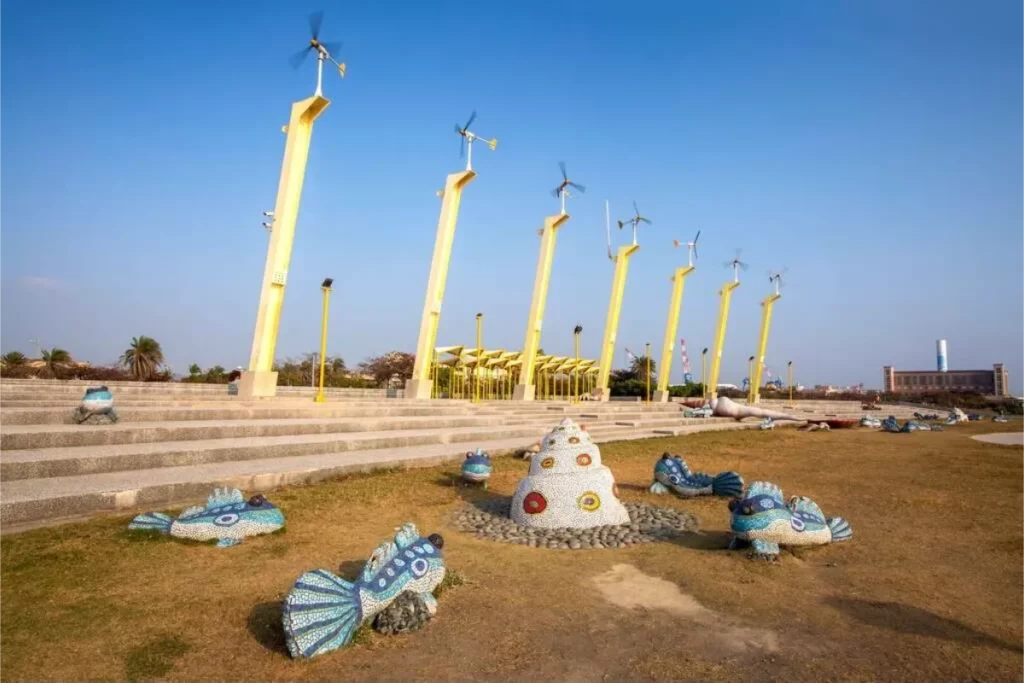 Zhongzhou Guangji Palace
Zhongzhou Guangji Palace, is a temple located on Cijin Island, Kaohsiung City, Taiwan. The temple is dedicated to worshiping the heavenly deities, including the Goddess of Heaven and the Bodhisattva Guanyin. It has a long history, dating back to its establishment in the year 1737.
As one of the prominent temples on Cijin Island, Zhongzhou Guangji Palace plays a significant role in the religious and cultural life of the local community. The temple is likely to attract both local worshippers and visitors seeking spiritual experiences.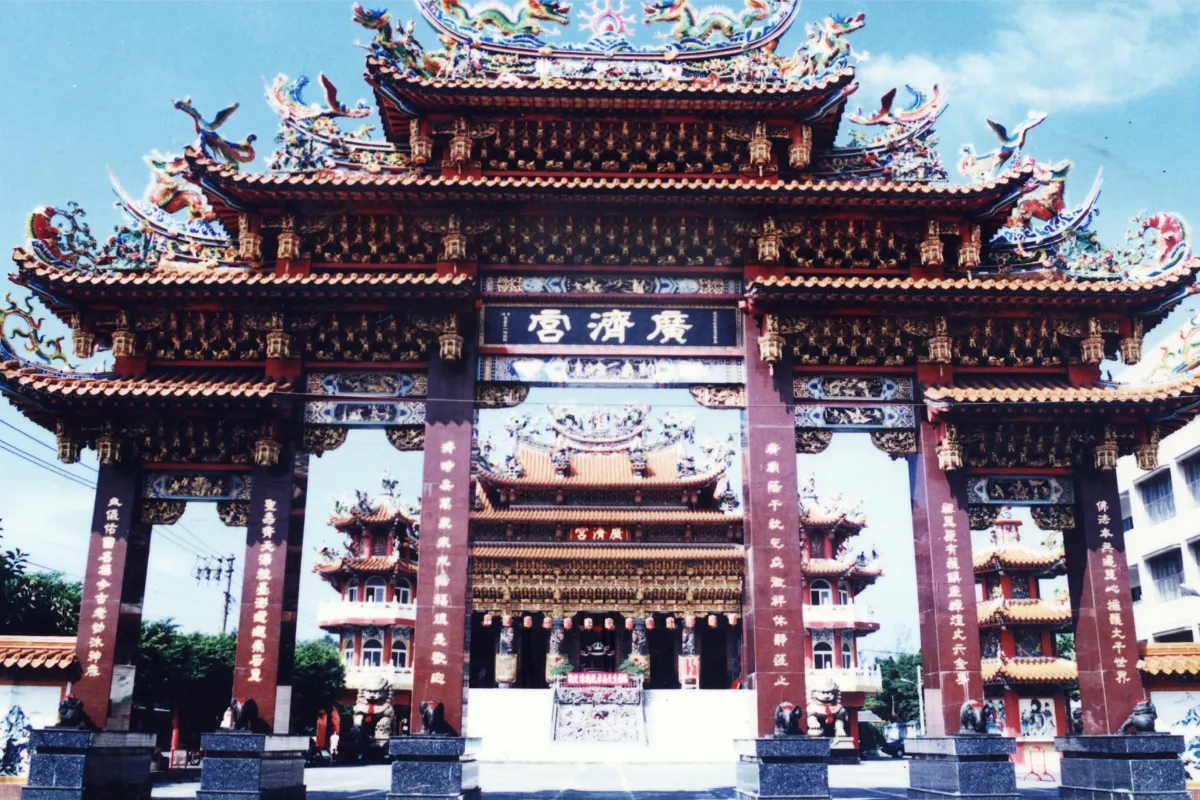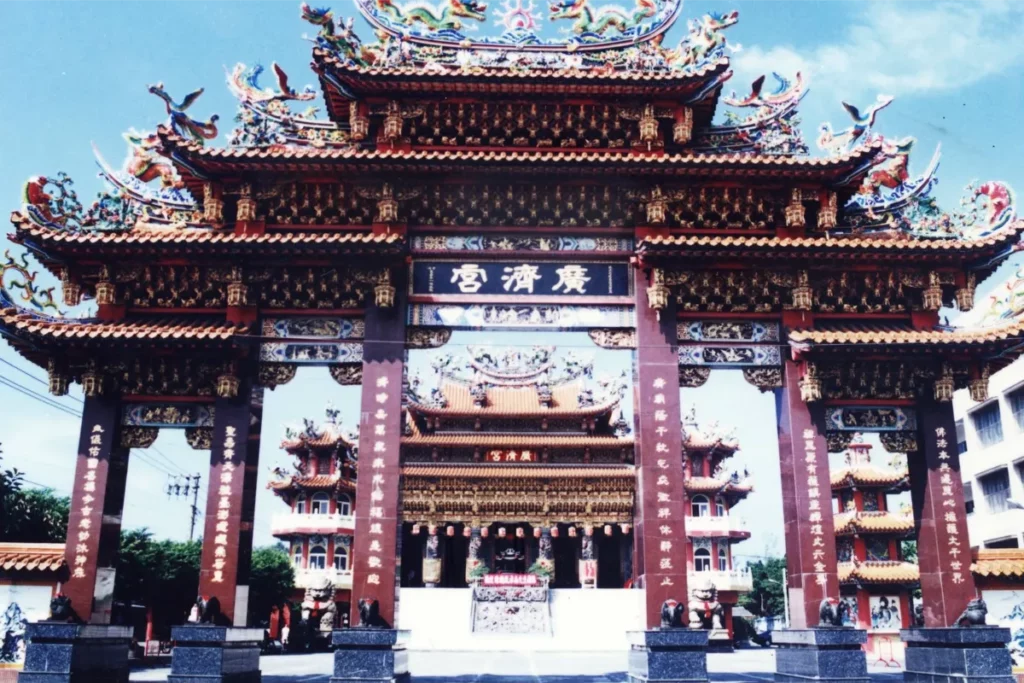 Cijin Life Memorial
Cijin Life Memorial is a worthwhile side trip you might take on the way home. It is best to avoid entering this columbarium because it is used to store cremated remains. The façade of the circular building is exquisitely crafted, nevertheless, and is worth a short glance.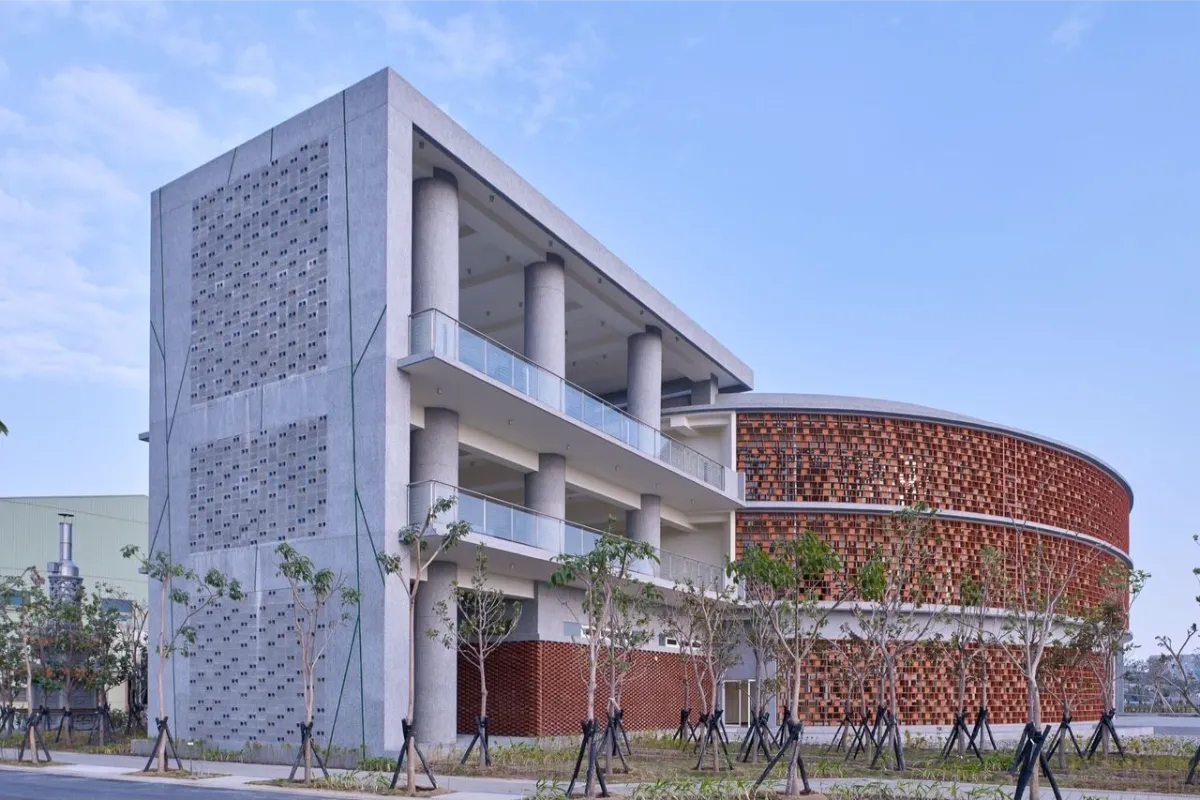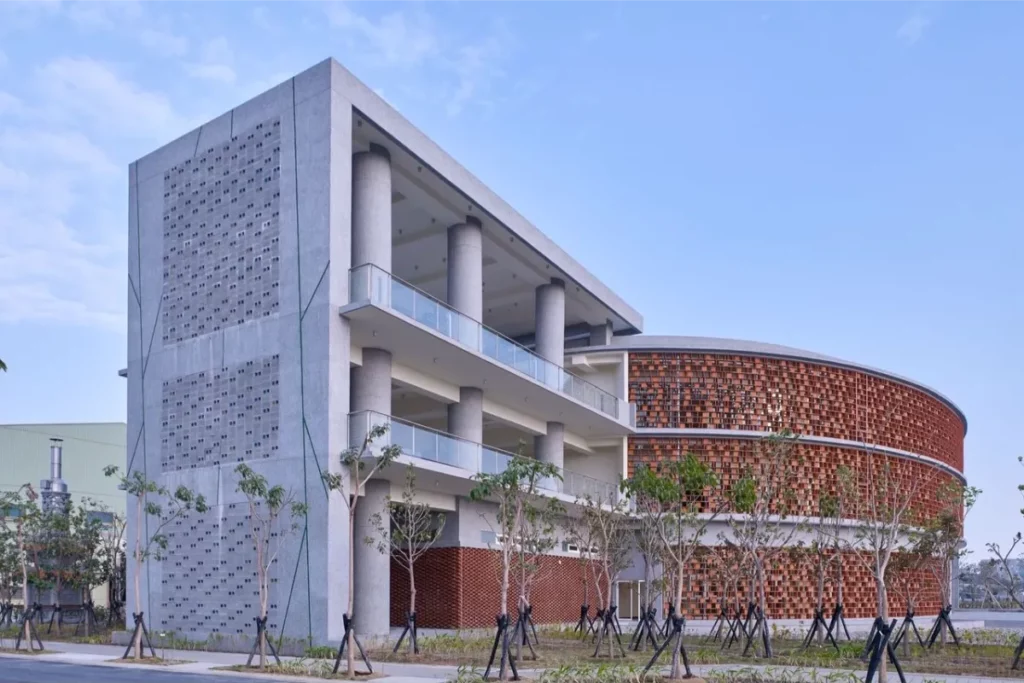 Recommended Hotels near Cijin
Silks Club
Silks Club is a luxurious hotel located in Kaohsiung, Taiwan. When staying at the Silks Club, you can plan an exciting day trip to Cijin Island. After a day of exploring, return to the Silks Club, where you can unwind and relish the luxurious amenities offered in their well-appointed rooms. From the moment you step onto Cijin Island until you return to the hotel, the experience promises to be a delightful blend of cultural exploration and relaxation, showcasing the best of Kaohsiung's maritime charm and diverse culture.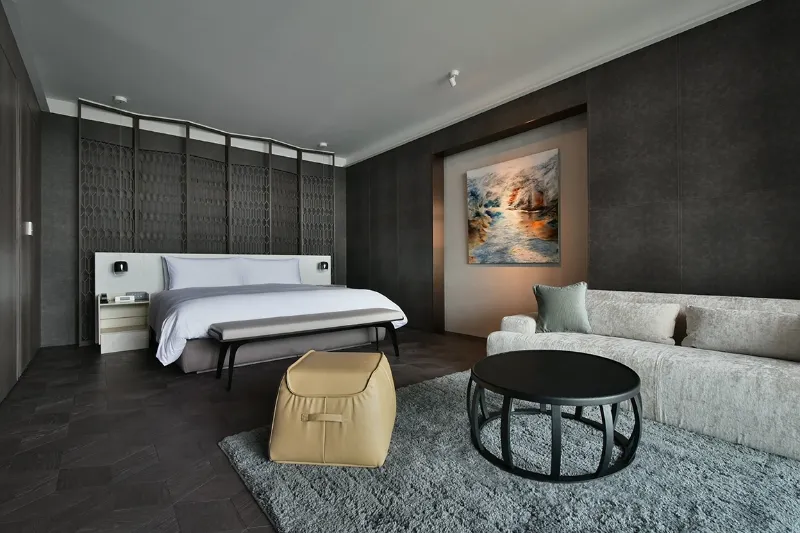 SAYO Hotel
SaYo Hotel is a comfortable and stylish accommodation located in the elegant and historically rich Yancheng District in Kaohsiung. The hotel offers 70 spacious and cozy rooms, making it a great choice for both business and leisure travelers. One of the exciting day trip options from SaYo Hotel is a visit to Cijin Island. To reach Cijin from Sa-Yo Hotel, guests can take a short walk to the nearby Gushan Ferry Pier. From there, a ferry ride across the Kaohsiung Harbor will take them to Qijin. After a day of exploration, guests can return to Sa-Yo Hotel and enjoy the hotel's facilities. With its convenient location and the opportunity to experience the charm of Cijin Island, SaYo Hotel promises to offer a memorable stay in Kaohsiung.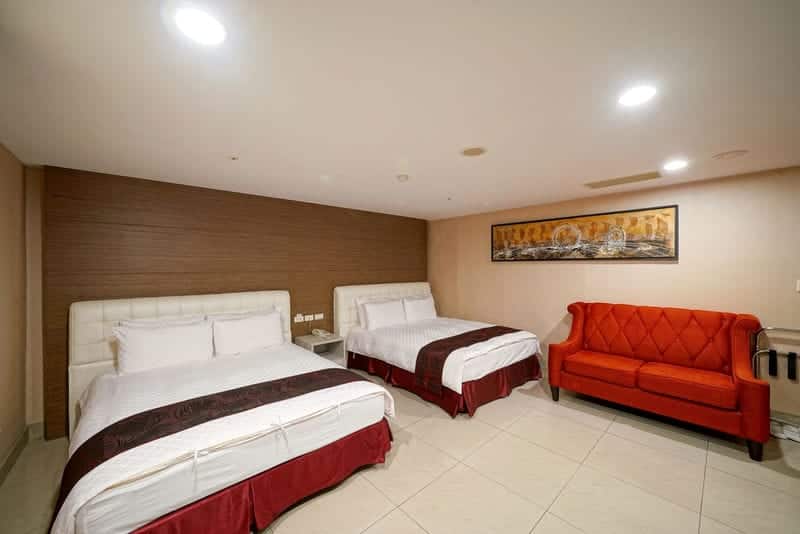 ---
In conclusion, a visit to Cijin Island provides a delightful escape from the urban hustle and bustle of Kaohsiung City. From the pristine Cijin Beach to the scenic coastal views and historic sights, the island offers a perfect blend of relaxation and exploration. Whether indulging in delectable seafood at the local stalls, strolling along the beach, or renting an electronic bicycle to tour the island, Cijin promises an unforgettable experience. For those looking to immerse themselves in Taiwan's coastal charm and enjoy a tropical paradise, Cijin Island should undoubtedly be at the top of their travel itinerary.