If you appreciate nature or learning about different cultures, the Maolin National Scenic Area in Kaohsiung, Taiwan, is a must-see destination. Maolin, tucked away in the island's south, is a sanctuary of lush woods, beautiful waterfalls, and a rich indigenous tradition. Participating in the region's colorful festivals is one of the greatest ways to immerse yourself in its beauty and traditions. This post will look at the top three events in Maolin National Scenic Area that promise to be unique and captivating. Prepare to be enchanted by the splendor of these gatherings!
Austronesian Wedding
The Maolin Scenic Area Administration's "Austronesian Wedding" event is a one-of-a-kind event that has drawn many non-Indigenous couples from Taiwan, as well as some couples from outside. The wedding's beautiful ambience and unique experience was positively appreciated by everybody who observed it.
The event's major topics are Paiwan and Rukai traditional wedding customs, featuring captivating performances and activities. If you want to witness a one-of-a-kind Indigenous wedding and join in the delight of the newlyweds, you may register online for an unforgettable experience!
Rukai wedding
A wedding is an important event for every Rukai. On a personal level, it is a life-changing experience. A person's standing in a tribe is elevated by marriage. Marriage, in addition to bringing two people together, builds links between nuclear and extended families within a tribe. It can even aid in the formation of partnerships between two separate tribes. Weddings may even establish social and moral standards.
Rukai tribes operate according to various social hierarchies. This is especially true in the case of weddings. An aristocratic wedding, for example, must demonstrate the prestige and dignity of the two families involved, and sometimes even tribes. Attending the wedding of a Rukai tribal leader ("dalialaLai") is therefore like attending a large networking event for many families and/or tribes.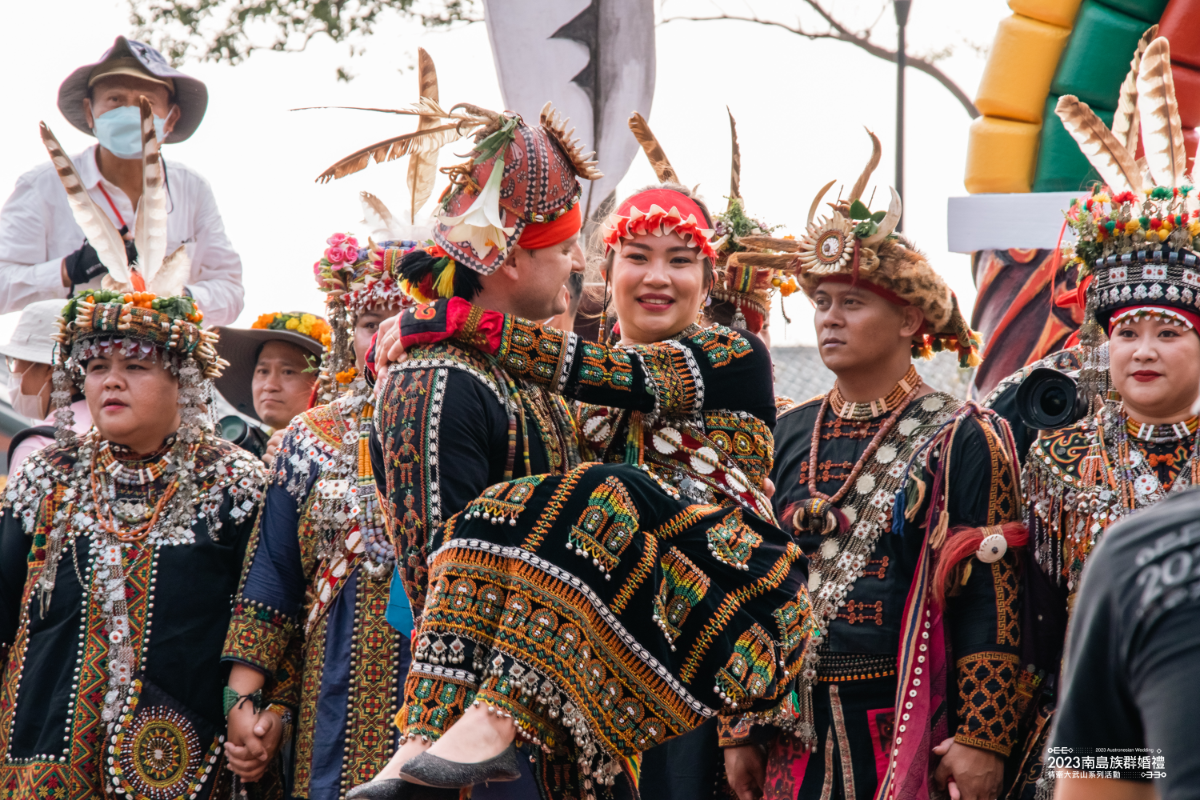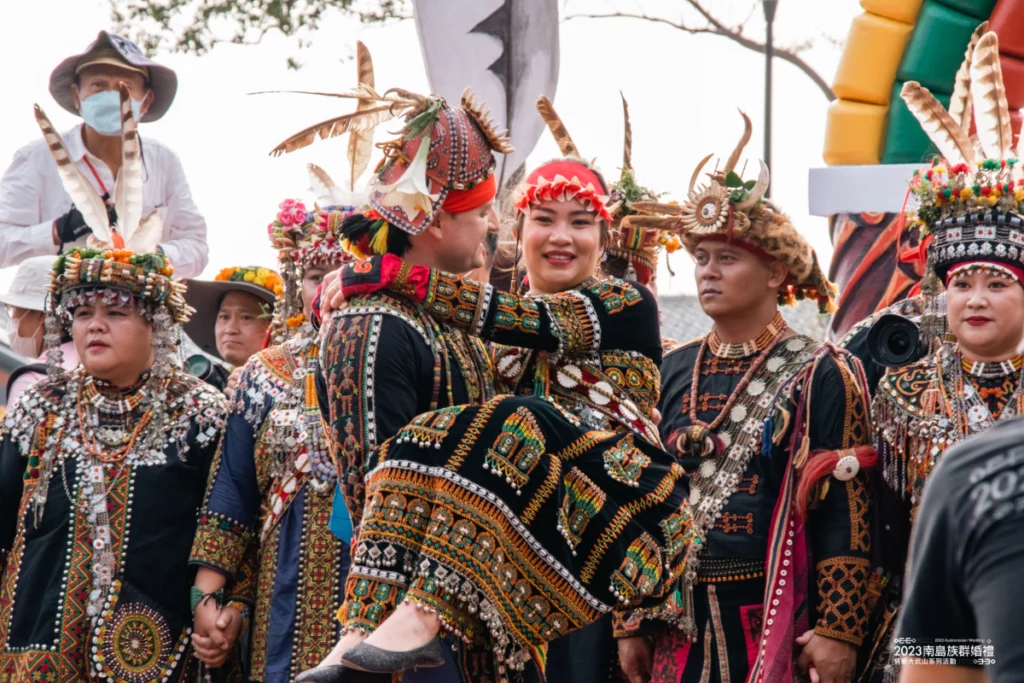 Paiwan wedding
In addition to the clear social class system, the Paiwan people are primarily based on the inheritance of the eldest heir, and only after completing the marriage can they be included in the family order and officially become the "adult" of the tribe, which means that after the wedding ceremony to become a "home" and be recognized by the tribal society, only then can they be allocated family property and living resources, and only then can they have autonomy in farming and harrowing.
According to elders' oral accounts, in traditional tribal societies, if a man of marriageable age is unmarried, he will perform village patrol duties every dusk until he marries, and only after he marries can he live with his spouse in his own home and enjoy a warm family life.
The Paiwan tribe's traditional mamazangiljan wedding ritual is lengthy and demanding, yet it is still kept and utilized by the tribe in the twenty-first century.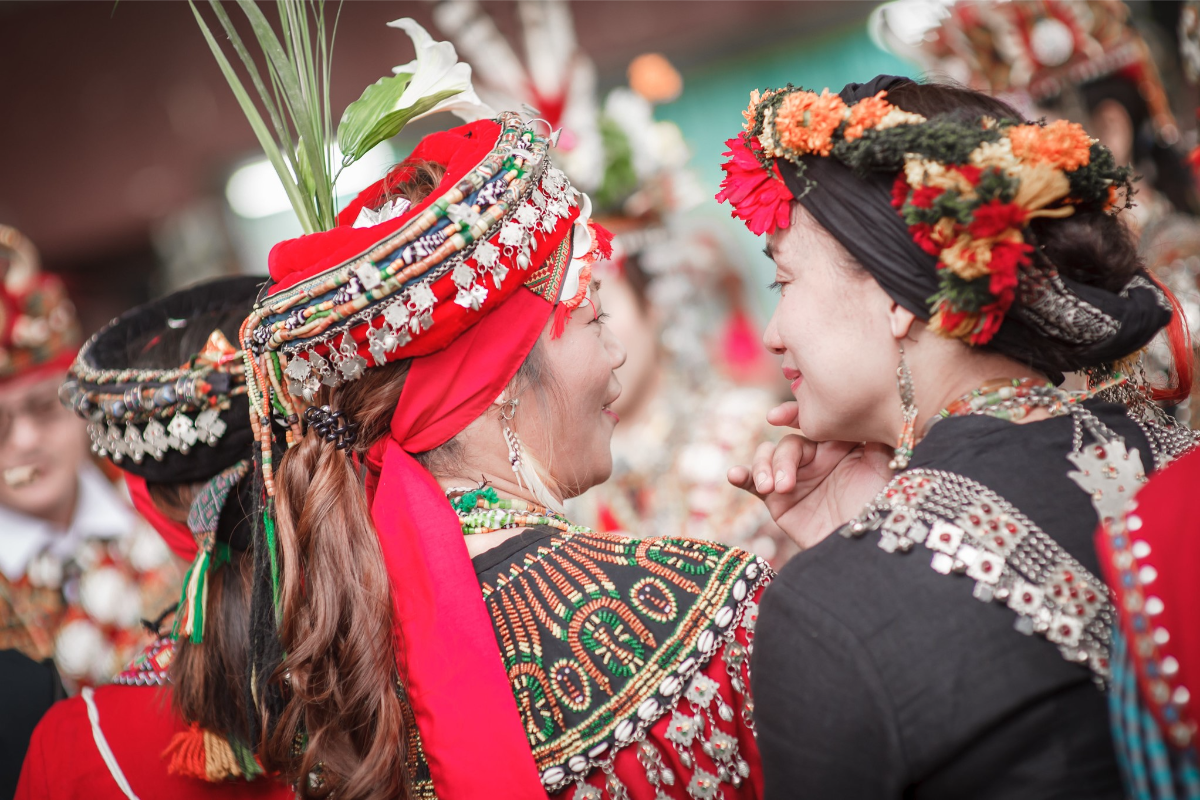 Purple Butterfly Watching
Activity Month:October – February
Purple crow butterflies swarm the Laonong River valley of Dawu Mountain, Maolin District, Kaohsiung City every year from October to February. The butterflies have arrived in large groups from the north to spend the winter. Every year, 100,000 to 200,000 purple crow butterflies arrive in Maolin.
Purple Butterfly Valley Information
Both Taiwan's "Purple Butterfly Valley" and America's "Monarch Butterfly Valley" are world-class natural treasures. Maolin is one of only two valleys in the world where butterflies overwinter. From November to March, Black Crow butterflies congregate in the valleys of the Dawu Mountains to escape the rigors of winter until spring, when they return north. Every winter, vast purple swarms of Black Crow butterflies descend on the slopes of the warm protected valleys at the foot of the Dawu highlands, the holy highlands of the Rukai and Paiwan tribes in southern Taiwan.
Purple Butterfly Valley, along with Monarch Butterfly Valley on Mexico's Pacific coast, is one of the world's two largest 'butterfly overwintering valleys', with a population that has approached one million in some years. (While Purple Butterfly Valley is not an actual location, butterfly experts use it to refer to the biological area where Black Crow butterflies overwinter.) Experts have discovered that the purple butterfly's route to the north and back begins in Maolin and continues through Moon World, Tanayiku Valley, Chiayi, Hupen Village, Linnei Township, Yunlin, Pakua Mountain, Changhua, Tatu Mountain, Taichung, Huoyen Mountain, Miaoli, and then on to Chunan, Hsinchu. That is how the butterfly freeway is linked.
This world-class ecological landscape is also one of Taiwan's natural phenomena ranked as a national treasure, and is recommended as a three-star (highest rating) must-see attraction by the international travelers and gourmets bible 'Michelin's Green Guide to Taiwan,' being the only ecotourism site selected in Taiwan. The following species are the most common in Purple Butterfly Valley: Euploea tulliolus koxinga, Euploea mulciber barsine, Euploea eunice hobsoni, and Euploea sylvester swinhoei. When they come here to overwinter, it's a spectacular spectacle that no Black Crow fan anywhere in the globe should miss.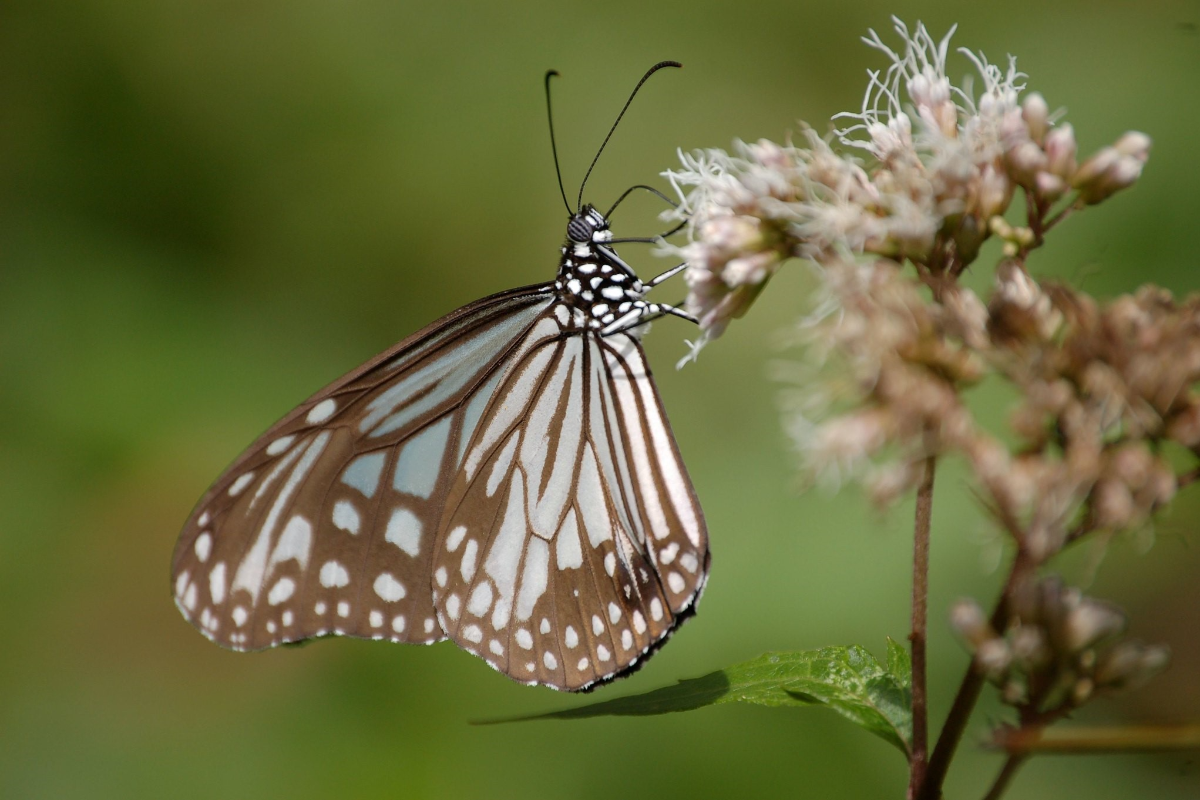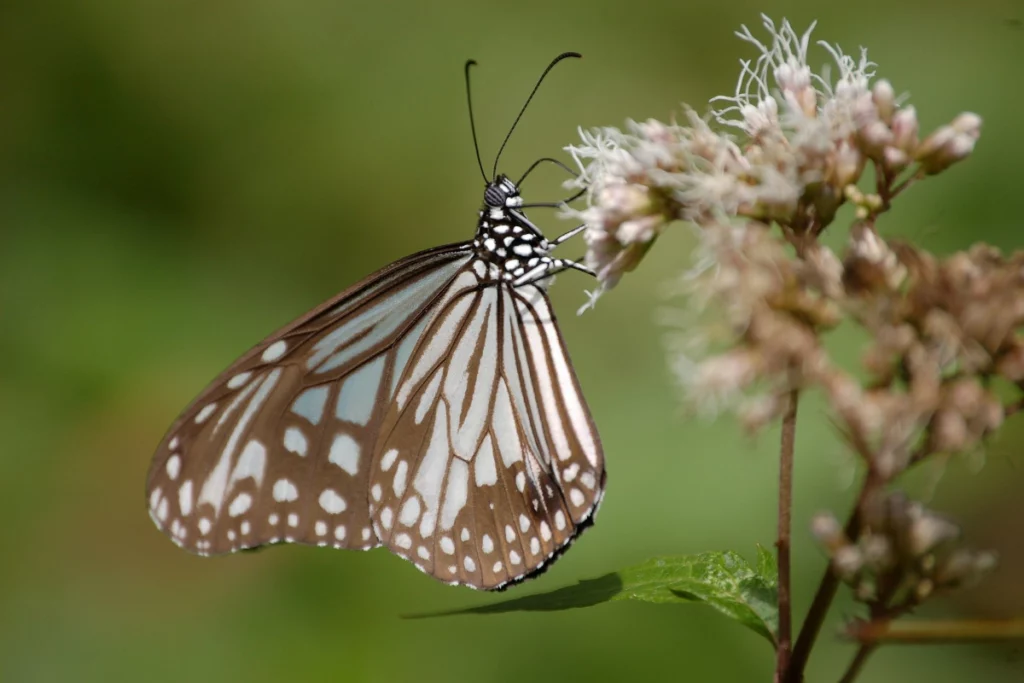 Things to Know before watching butterflies
The best time for observing butterflies
On a sunny day, the greatest time to observe butterflies is between 8:00 and 14:00, when visitors may witness them sipping nectar and drinking water in their natural environment. If you want to see gorgeous butterflies up close, call the Maolin Visitor Center at 07-6801111.
Equipment for butterfly watching
Outdoor clothing, small backpack, headwear.
For close watching, bring along a binocular and camera.
The butterfly handbook, information on butterfly watching, pictorial album, and ecology data chart. These could help you learn about butterfly very quickly.
Bottle water and insect replants to sooth your throat and prevent insect bite.
No insect net and please do not catch butterfly.
Rules for butterfly observation
With the exception of teaching or academic purposes, do not capture or collect any butterflies.
If you don't have a permit, do not trespass into the Black Crow butterflies overwintering areas in the valley (some parts are privately owned)
Follow your guide's instructions when making photos or shooting videos.
Keep the environment clean. Do not litter and do not throw objects to startle the butterflies.
When driving or riding around Purple Butterfly Valley, please proceed slowly.
Transportation
By Bus: H31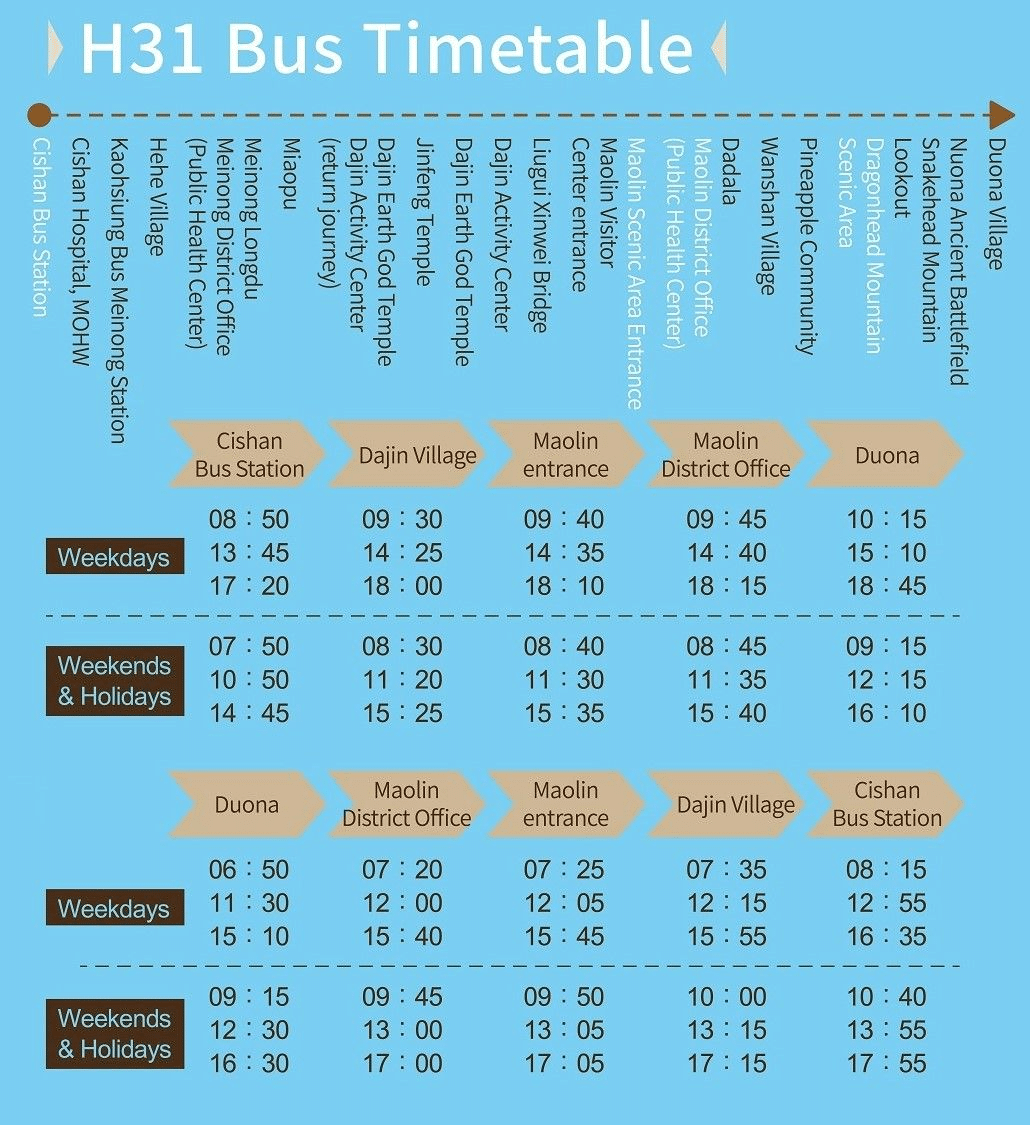 By Car
Route 1
Take National Highway No. 1, exit at Nanzi Interchange, go east on Provincial Highway No. 22 towards Gaoshu, take Provincial Highway No. 27, pass through Dajin Bridge towards Maolin, and take Kaohsiung Tertiary Road No. 132 to arrive at Wanshan and Duona.
Route 2
Take National Highway No. 3, change to Provincial Highway No. 3 at Pingtung Jiuru Interchange, exit at Ligang to go on Provincial Highway No. 22 towards Gaoshu, take Provincial Highway No. 27, pass through Dajin Bridge towards Maolin, and take Kaohsiung Tertiary Road No. 132 to arrive at Wanshan and Duona.
Route 3
Take National Highway No. 1, then National Highway No. 10 and Provincial Highway No. 28 towards Cishan and Meinong, take Provincial Highway No. 28A (Xinwei Bridge) towards Liugui (Dajin), go on Provincial Highway No. 27 towards Maolin, and Kaohsiung Tertiary Road No. 132 to arrive at Wanshan and Duona.
Route 4
Take National Highway No. 1, get to Tainan System Interchange, go on National Highway No. 8 till reaching Xinhua System Interchange, go on Provincial Highway No. 20 towards Yujing, Jiaxian and Laonong, change to Provincial Highway No. 27A towards Liugui, take Provincial Highway No. 27 towards Maolin and finally go on Kaohsiung Tertiary Road No. 132 to arrive at Wanshan and Duona.
Fetrip of Whispering Flowers in the Mountains
The Liouguei region of Kaohsiung City boasts the highest hot springs resources in Southern Taiwan, with almost 40 hot spring hotels. It has a lot of promise as a hot springs holiday resort.
Plum blooms begin to unfold as frigid gusts blow. As the winter season approaches, all plum blossom places in Taiwan begin to bloom. Cold fronts that sweep over Taiwan cause the white plum blossoms to bloom, giving the island of Formosa a beautiful aura. It draws plum blossom enthusiasts to the highlands to appreciate the enticing scenery formed by the frigid flowers of winter. Liouguei's Zhulin hot springs region, paired with the riot of plum blossoms on the trees, can quiet your heart and rejuvenate your mind throughout the flower season.
Taoyuan District along the South Cross-Island Highway and Liouguei's Zhulin Hot Springs Area combine vast hot spring resources with plum trees and plum blooms to create an exquisite plum blossom paradise that offers bathing and blossom gazing as part of a high-quality tourist experience.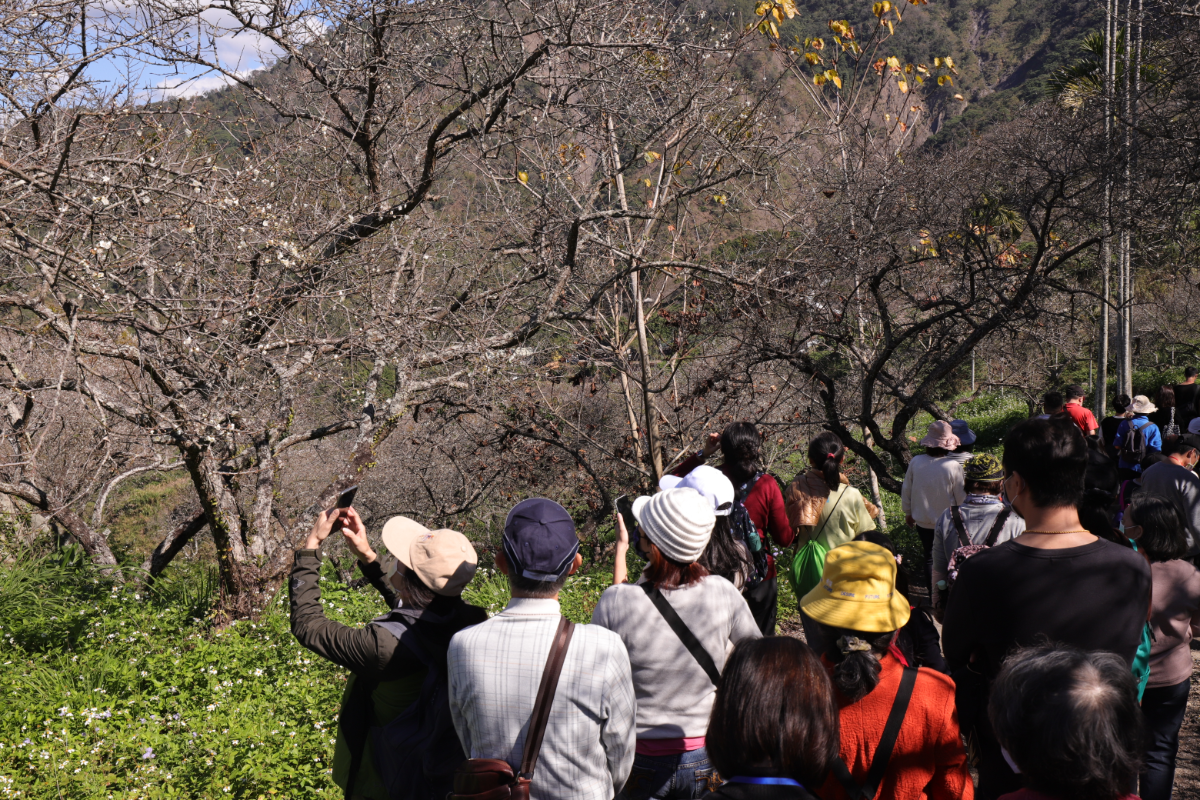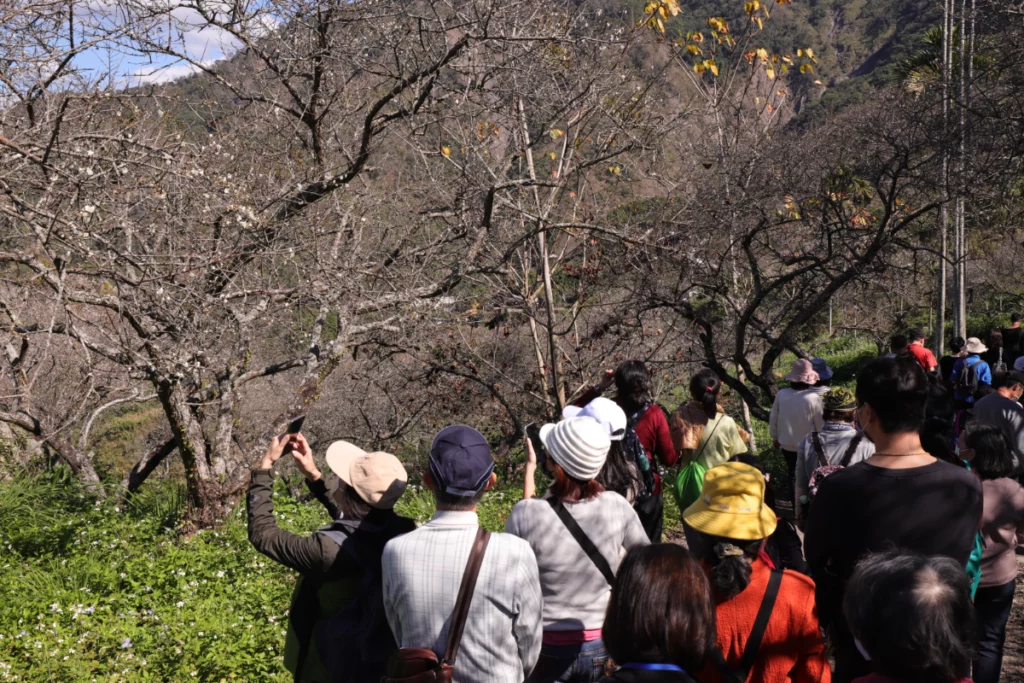 ---
Finally, the Maolin National Scenic Area is a cultural treasure trove as well as a refuge of natural beauty. So, the next time you plan a trip, don't pass up the chance to experience the charm of Maolin's festivals. Maolin promises to amaze and astound you.