Last Updated on 10-08-2023
Taiwan, a fascinating and diverse country known for its bustling cities, breathtaking natural landscapes, and rich cultural heritage, offers an unforgettable travel experience for visitors from around the world. However, exploring a new country can be overwhelming, especially when faced with unfamiliar languages and customs. The good news is that there are numerous travel apps specifically designed to enhance your trip to Taiwan, providing valuable assistance and ensuring you make the most of your time on this beautiful island.
So, let's discover the must-have travel apps for Taiwan, and get ready for an unforgettable journey of discovery and adventure!
When planning your travel to Taiwan, you should first know all the things you must know before traveling to Taiwan. You can refer to our 【15 Things you need to know before your trip to Taiwan】
Apps for Taiwan Travel-Google Maps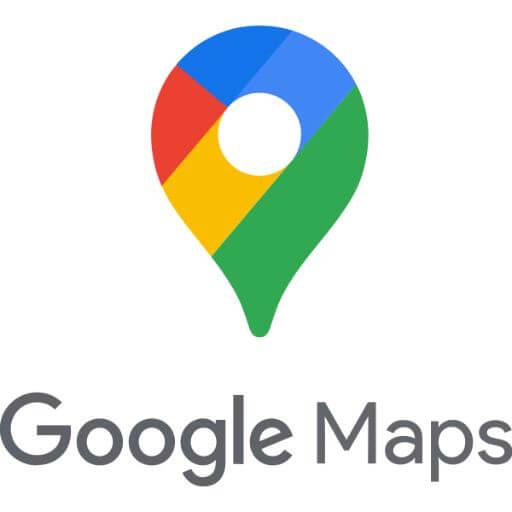 Google Maps is an essential app for Taiwan travelers, revolutionizing navigation worldwide. With its offline mode, tourists can download Taiwan maps in advance and explore without an internet connection, ideal for areas with limited coverage. Accurate street navigation, public transport routes, and points of interest ensure efficient trip planning, optimizing travel time.
Additionally, multilingual support aids tourists unfamiliar with the local language, making it easier to find nearby restaurants and facilities. Google Maps is an invaluable companion for travelers exploring Taiwan's bustling cities, beautiful landscapes, and charming neighborhoods.
Apps for Taiwan Travel-Google Translate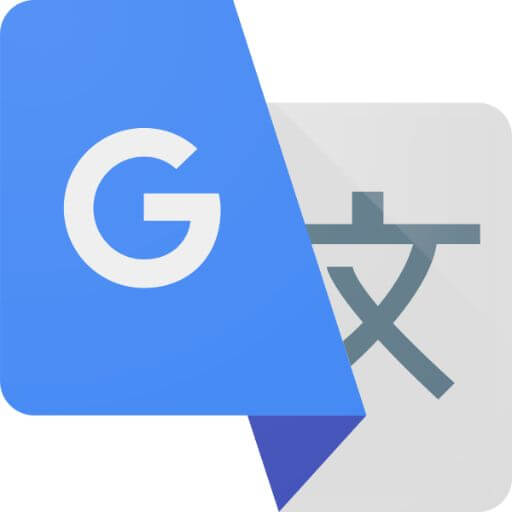 Google Translate is a travel essential, offering optical character recognition (OCR) for instant translations of written Chinese characters. It aids travelers in understanding signs, menus, and other text without knowledge of the local language. Moreover, it facilitates communication with locals, supporting multiple languages for easy interaction.
The app's offline mode is a standout feature, enabling usage without internet or Wi-Fi connections. This proves advantageous in areas with limited network coverage or to avoid high roaming charges. Tourists can download language packs in advance, ensuring reliable translation throughout their Taiwan journey.
Apps for Taiwan Travel-YouBike2.0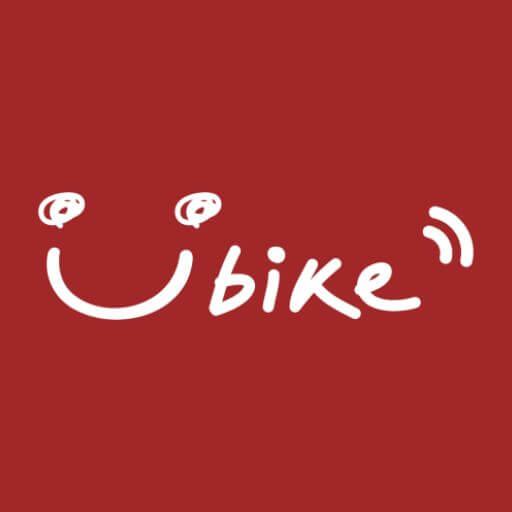 YouBike2.0 is an essential app for those traveling in Taiwan, especially for exploring cities like Taipei, New Taipei, Kaohsiung, and Taichung. This bike rental system offers an eco-friendly and cost-effective way to get around, reducing carbon emissions and traffic congestion. With thousands of rental spots available, users can conveniently rent a bike from one location and return it to another.
It also offers practical functions like weather information, rental news updates, site searches, and favorite site options, making it user-friendly and efficient for travelers. 
Our 【YouBike: The Best Bike Rental System in Taiwan】contains all the information you would want to know about YouBike, and it's worthwhile for you to refer to it.
Apps for Taiwan Travel-Go!Taipei Metro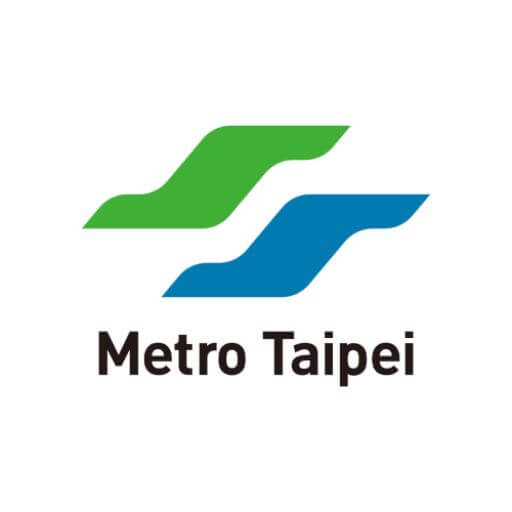 Go! Taipei Metro is a highly useful app for travelers exploring Taipei, Taiwan's vibrant capital city. With this app, travelers can easily navigate the city's efficient and extensive metro rail transit system. The app provides a route map, station exit information, transfer details, and even a journey planner to help users plan their trips effectively. It also offers real-time updates on any anomalies or incidents on the network through push notifications. 
【Taipei Metro Guideline】may help you, if you are visiting Taipei for the first time, to understand the most convenient public transportation in Taipei.
Apps for Taiwan Travel-Uber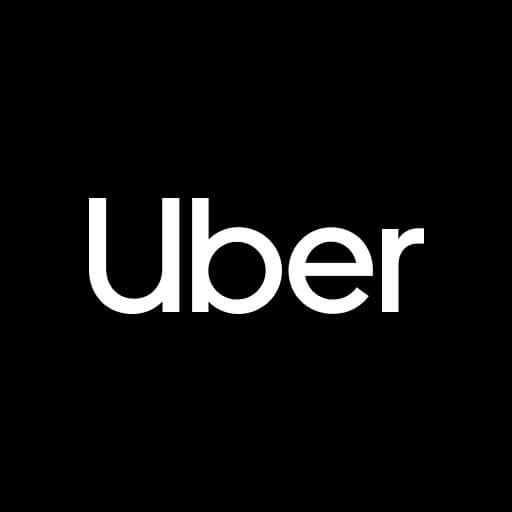 Uber is an essential travel app for exploring Taiwan. It provides a convenient and reliable ride-hailing service, making it easier for travelers to get around the country. Whether you're in Taipei or other cities, Uber offers a seamless transportation option, especially if you're not familiar with the local language or public transportation system. With the Uber app, you can easily request rides, track the driver's location, and make cashless payments, eliminating the need for language barriers or haggling with taxi drivers.
It's a must-have app for travelers seeking a hassle-free and efficient way to navigate Taiwan's vibrant cities and scenic landscapes.
If you don't want to spend too much money on Uber rides, you can also rent a car to explore Taiwan on your own. You can refer to our 【How to convert your country's license/International driving license to a Taiwan driver's license】 on what to look out for before rent a car and check 【Taiwan car rental: most recommended car rental agencies for foreigners】 to know the best car rental agencies for foreigners in Taiwan
Apps for Taiwan Travel-Taiwan Railway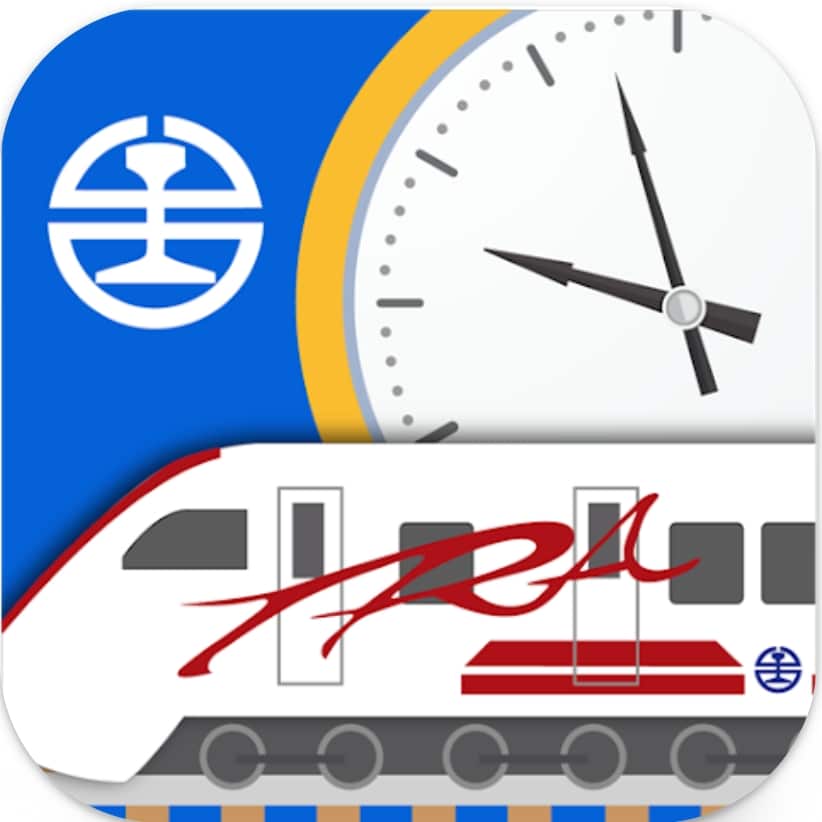 Taiwan Railway is an official and user-friendly application for travelers using Taiwan Railways. It supports both Chinese and English interfaces, making it easy for foreign users to navigate without language barriers. With this app, travelers can book and collect train tickets directly on their phones, saving time and reducing paper usage. It also offers tourism route planning, providing well-planned maps and speech recognition for faster route selection. The app features point-of-interest searches, helping travelers discover nearby food, restaurants, and attractions.
Additionally, it allows sharing booked tickets for more convenient group travel. Real-time train schedules and late notifications ensure a smooth and efficient travel experience.
Apps for Taiwan Travel-T-Express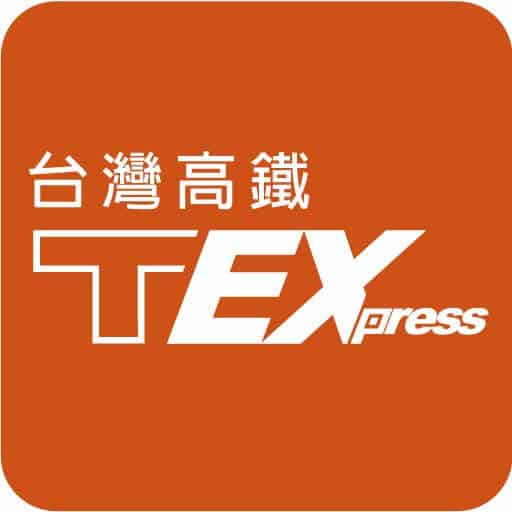 T-Express is designed for travelers using Taiwan's high-speed rail system, offering convenience and ease in purchasing tickets anytime, anywhere. Passengers can book, pay, and manage their tickets through the app, including modifications and cancellations. Real-time train schedules and fares are available, making it ideal for planning travel itineraries. With a 24/7 fully integrated ticketing system, users can enter and exit stations using QR code mobile tickets on their smartphones. The app supports secure payment methods, ensuring a hassle-free and eco-friendly experience for passengers.
You can also refer to our【Taiwan's High Speed Rail Guidelines】to learn more about Taiwan High Speed Rail.
Klook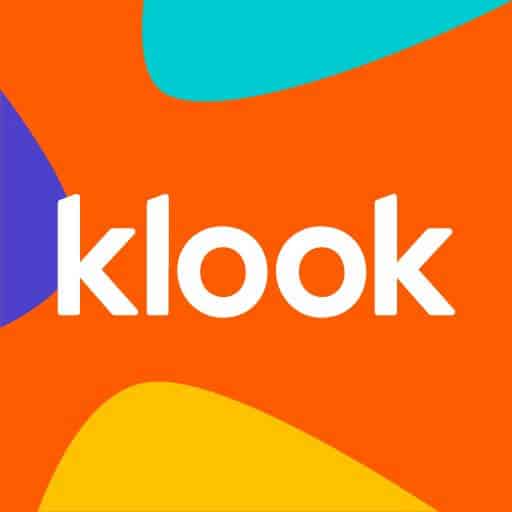 Klook serves as a comprehensive platform for travelers, offering a wide range of services from booking activities and experiences to reserving accommodations and transportation. With Klook, travelers can conveniently plan their itineraries and find exciting things to do in Taiwan, whether it's exploring bustling cities, immersing in the natural beauty, or experiencing the local culture. The app provides a user-friendly interface and allows users to make hassle-free bookings for popular attractions, tours, and events.
Additionally, Klook often offers exclusive deals and discounts, making it a cost-effective choice for travelers seeking memorable experiences without breaking the bank.
Apps for Taiwan Travel-Agoda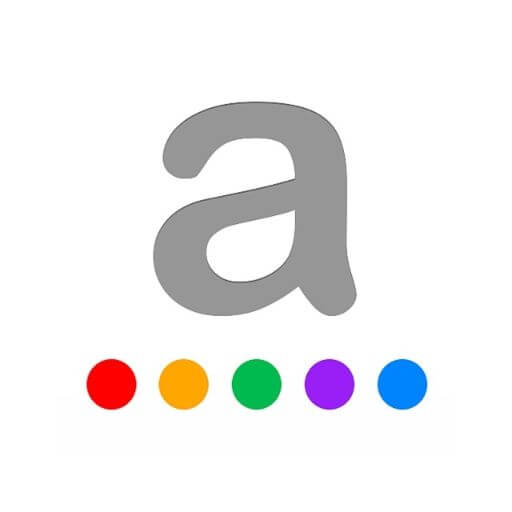 Agoda is a renowned platform that offers a wide selection of accommodations, ranging from hotels and resorts to hostels and guesthouses, across various cities and destinations in Taiwan. With Agoda, travelers can easily find and book their ideal accommodations based on their preferences and budget. The app provides detailed information about each property, including user reviews and ratings, allowing travelers to make informed decisions about their stay.
Moreover, Agoda often offers exclusive deals and promotions, enabling travelers to secure the best possible rates for their accommodations in Taiwan.
Apps for Taiwan Travel-Line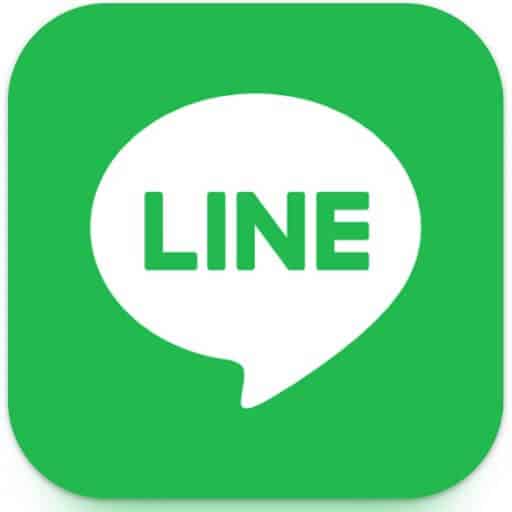 Line is a popular messaging app widely used in Asian countries. It serves as a convenient tool for staying in touch with friends, making new acquaintances, and even conducting business while in Taiwan. The app allows users to send text messages, make voice and video calls, and share multimedia content, making communication seamless and efficient.
With its user-friendly interface and multilingual support, Line is an indispensable app for travelers who want to stay connected and make the most of their time in Taiwan. Whether it's keeping in touch with locals or fellow travelers, Line ensures that communication is smooth and hassle-free throughout the trip.
Apps for Taiwan Travel-Uber eats & Food pandas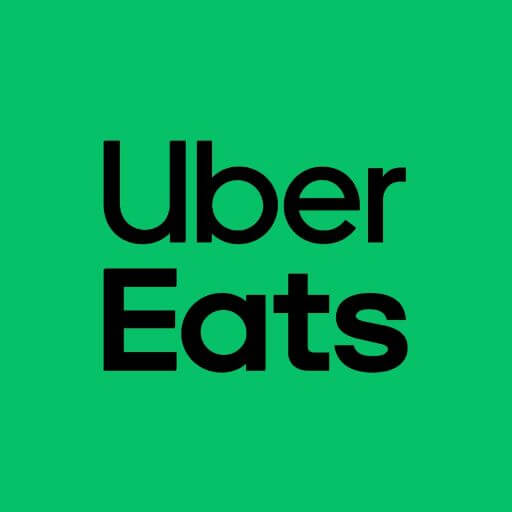 Uber Eats and Foodpanda offer a convenient and efficient way to order food from various local restaurants and have it delivered right to your doorstep.The app allows users to easily browse through menus, place orders, and make payments online using credit cards or cash. It has quickly gained popularity among locals and visitors alike due to its ease of use and extensive food choices.
Both Uber Eats and Foodpanda are reliable and efficient apps that cater to different preferences, ensuring that you can enjoy delicious meals conveniently during your stay in Taiwan.
Download Uber app: Android/ios
Download Food panda app: Android/ios
Apps for Taiwan Travel-Xe Currency Converter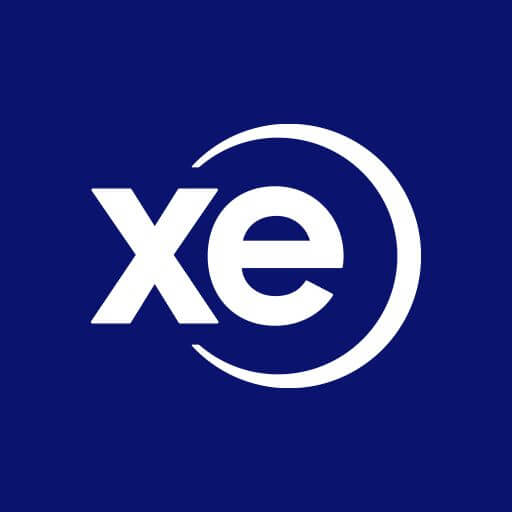 Xe Currency Converter is a reliable app for converting currencies and checking live mid-market rates. It helps users stay updated on exchange rates and make informed decisions when dealing with foreign currencies. The app also facilitates international money transfers to over 130 countries in 65 currencies, with easy setup and tracking options. Users can monitor up to 10 currencies, aiding better financial decisions.
Moreover, the app provides historical charts, useful for analyzing past trends and planning financial transactions. Ideal for travelers and expats in Taiwan.
---
In conclusion, Taiwan offers a diverse range of essential apps that enhance the daily lives of residents and tourists alike. These apps provide convenience, accessibility, and efficiency across various aspects of life and travel. Whether you're exploring cities, communicating with locals, or savoring local cuisine, these apps contribute to a seamless and enjoyable experience on the island.
Travelers are encouraged to download these apps in advance to maximize their time in Taiwan. Additionally, if you're seeking short-term or long-term accommodation in Taiwan, you can explore numerous high-quality accommodation options on the mrhost website for a wide range of housing options.