Last Updated on 08-10-2023
If you're planning a trip to Kaohsiung, Taiwan, you're in for a treat! This vibrant city, located along the southern coast of Taiwan, has evolved from an industrial center to a thriving tourist destination. From exciting night markets to a rich art scene, Kaohsiung offers an array of experiences that will leave you wanting more. To make your stay in this wonderful city even better, let's explore the 6 best areas where you can stay as a tourist.
IF YOU NEED TO RUSH
Silks Club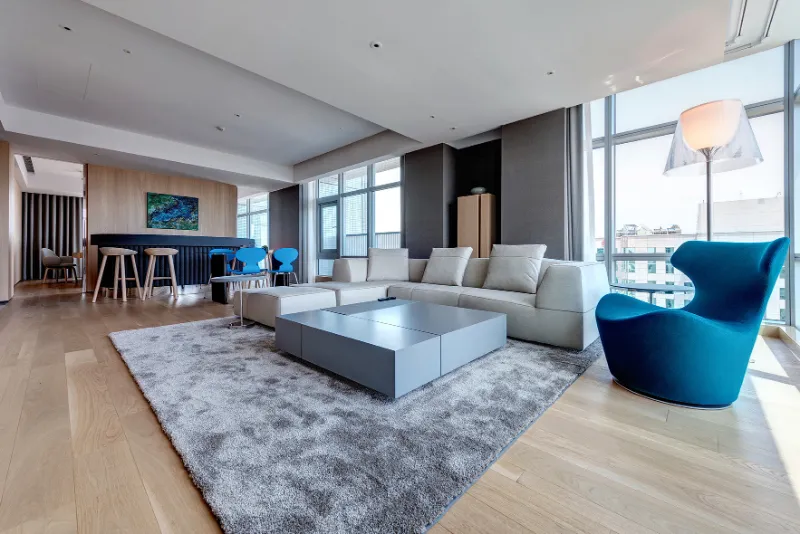 At the intersection of Kaohsiung Port, Kaohsiung Train Station, and Kaohsiung International Airport stands Silks Club. The hotel is a popular option for both business and pleasure travelers because it is close to chic department stores, Kaohsiung Exhibition Center, Kaohsiung Main Library, KIMM Contemporary Art Museum, Pop Music Center, and International Convention Center.
Visitors can walk about 5 minutes to go to the yacht marina and the Sanduo Shopping District MRT Station, and they can drive for 10 minutes to get to the KIMM Contemporary Art Museum.
You can drive to the Kaohsiung International Airport, Kaohsiung Train Station, and the High-Speed Rail Zuoying Station in 15 and 20 minutes, respectively.
SAYO Hotel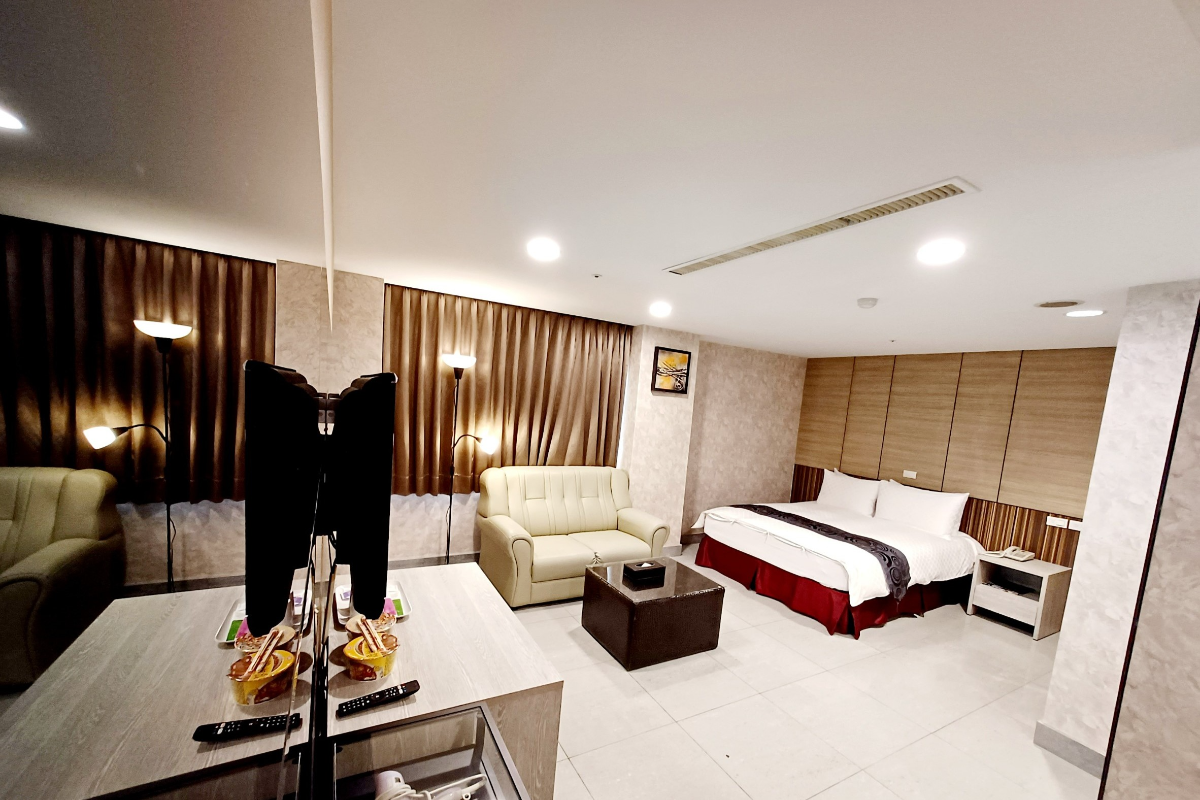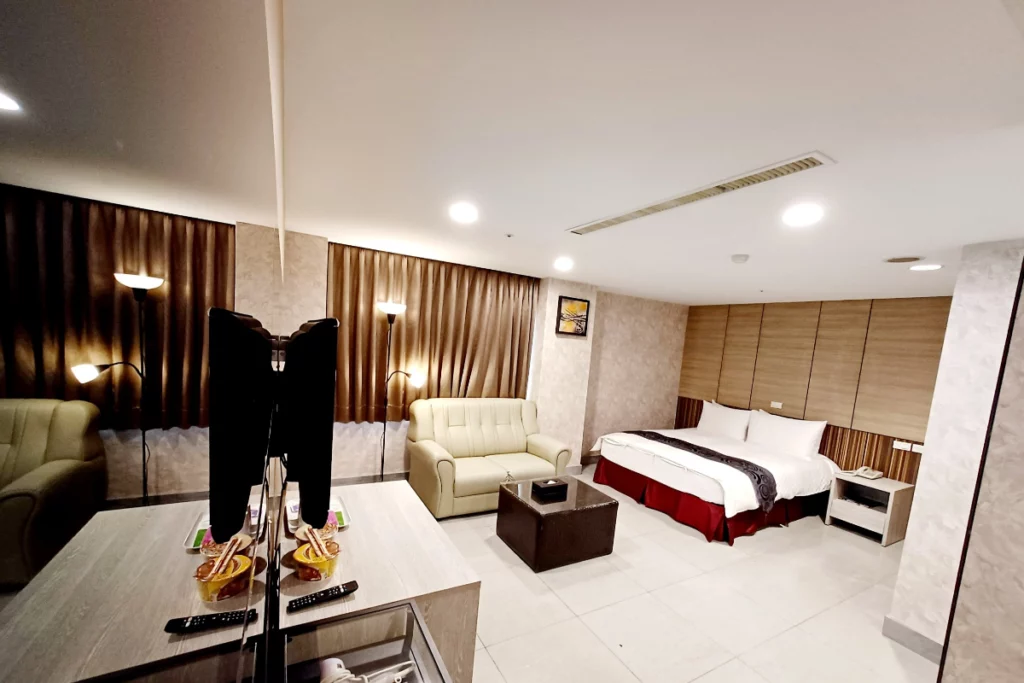 The SAYO Hotel is well situated in Kaohsiung's Yancheng District, about 2.4 kilometers from Xiziwan Beach, 2.6 kilometers from Cijin Beach, and 9 minutes' walk from the Kaohsiung Museum of History. The 3-star hotel includes a restaurant and offers free WiFi and air-conditioned rooms with private bathrooms. The hotel offers guests tours and features a communal lounge.
SAYO Hotel is 1.4 miles from Love Pier and 10 minutes' walk from the Pier-2 Art Centre. At a distance of 10.9 kilometers from the hotel, Kaohsiung International Airport is the closest airport.
If you want to know more about high-quality accommodation in Kaohsiung, you can check it on the official website.
Xinxing District – Where to Stay in Kaohsiung for the First Time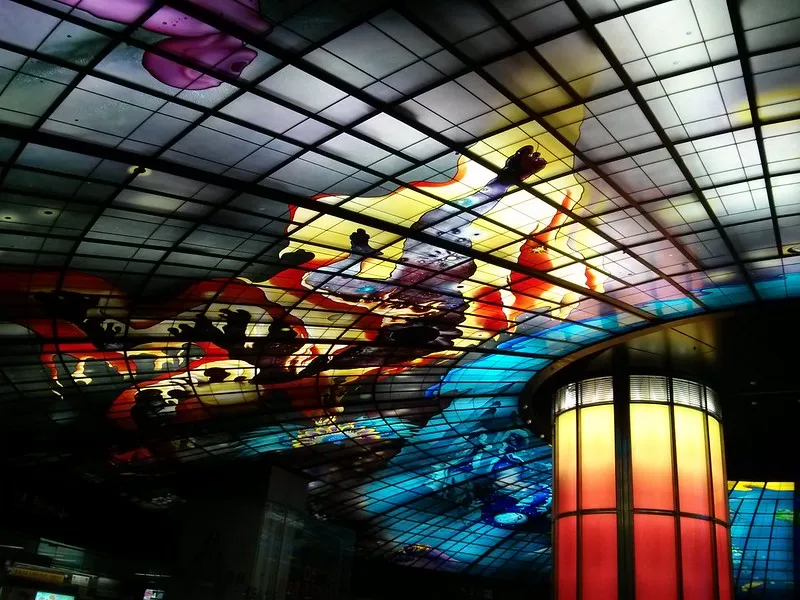 For first-time visitors, the Xinxing District is an excellent choice. Located at the heart of the city, this area provides easy access to major attractions, shopping centers, and delicious dining options. 
Xinxing District is a must-visit in southern Taiwan. With captivating sights like the Formosa Boulevard Station's Light Dome and the creative haven of the New Xinxing Cultural Square, it's perfect for art lovers, foodies, and nature enthusiasts. Explore easily with the efficient Kaohsiung Mass Rapid Transit (KMRT) system, connecting you to iconic spots such as Daliao Grass Yards, Sanduo Shopping District, Pier-2 Art Center, and Kaohsiung Main Public Library. For a more adventurous experience, consider renting a scooter or using 'Dudu' shared mopeds. Uncover the district's charm and variety, making your Kaohsiung trip unforgettable.
Yancheng District – Best Place to Stay in Kaohsiung for Budget Travelers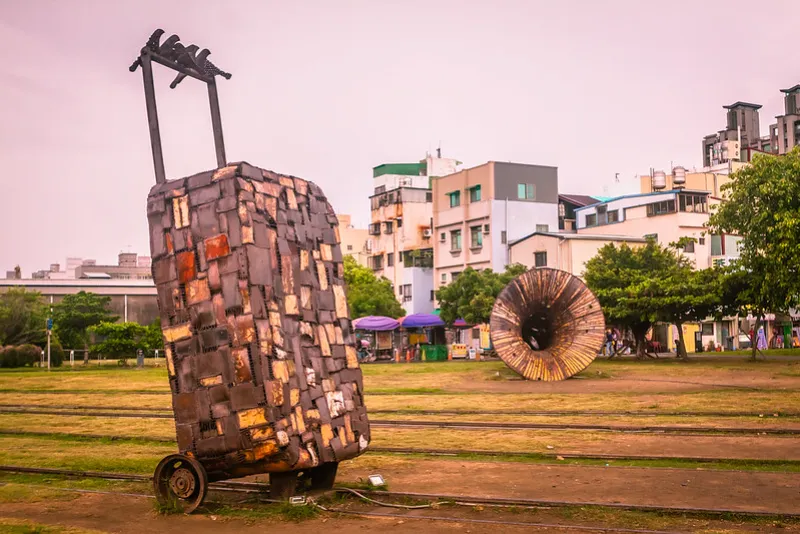 If you're a budget-conscious traveler, the Yancheng District has got you covered. This area offers a range of affordable accommodations with easy access to the city's highlights. Enjoy the local charm, visit the famous Pier-2 Art Center, and indulge in inexpensive yet scrumptious local cuisine.The Pier-2 Art Center is a former port area that has transformed into a vibrant hub of artistic ambiance, featuring numerous galleries, creative boutiques, and cultural exhibitions. Moreover, there are various captivating attractions like Love River, Dagang Bridge, Xinle Street, and the 228 Peace Memorial Park.
The Yancheng District is a paradise for food enthusiasts, offering a rich variety of iconic street snacks such as Shabu-shabu, night market delicacies, and the afternoon tea experience at Image Yancheng. Indulge in the authentic taste of Taiwan's culinary culture.
Sanmin District – Where to Stay in Kaohsiung for Families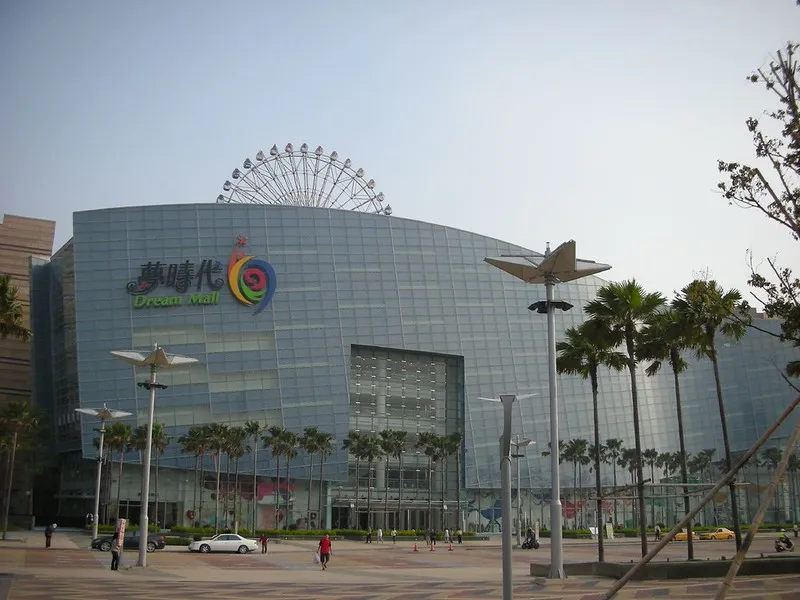 Traveling with family? Sanmin District in Kaohsiung City is perfect. Enjoy a day at the Dream Mall, Asia's largest shopping hub, or explore the Kaohsiung Museum of Fine Arts. With rich history and attractions like the National Science and Technology Museum, Sanfeng Temple, and Jilin Night Market, it offers cultural insights. Convenient transportation options make exploring easy. Whether it's history, culture, or cuisine, Sanmin District has it all for a captivating family adventure.
Lingya District – Best Place to Stay in Kaohsiung for Shopping Enthusiasts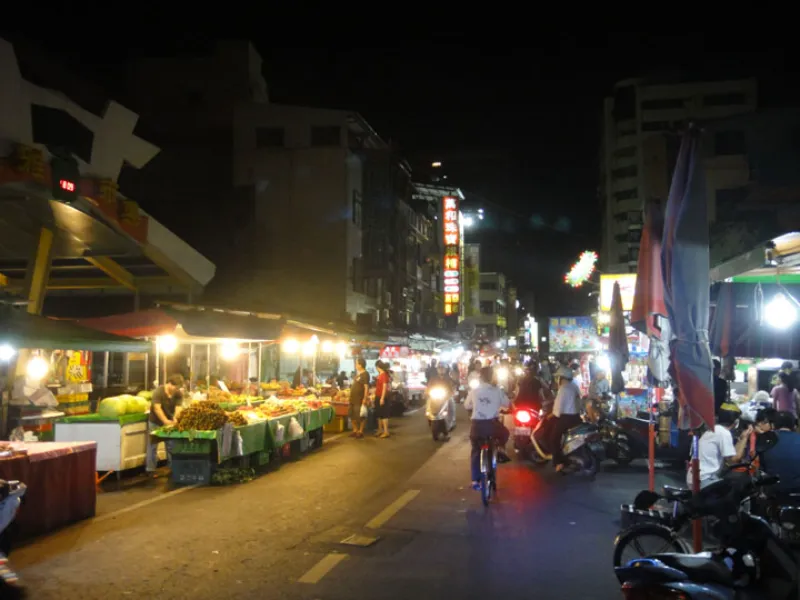 The Lingya District in Kaohsiung, Taiwan, is brimming with various attractions and travel experiences. You can explore the bustling Ziqiang Night Market and savor a wide variety of delicious cuisines. Visit the San Duo Commercial District to immerse yourself in its vibrant shopping scene. Don't miss out on the unique architecture of the Justice Building Station, which is definitely worth a visit.
Additionally, you can head to the Kaohsiung Cultural Center to appreciate art and cultural exhibitions. The Lingya District is conveniently connected by the Kaohsiung Mass Rapid Transit system, making it easy to access these different attractions. Whether you're seeking culinary delights, art, or shopping, the Lingya District has a diverse range of options waiting for you.
Zuoying District – Where to Stay in Kaohsiung for History Buffs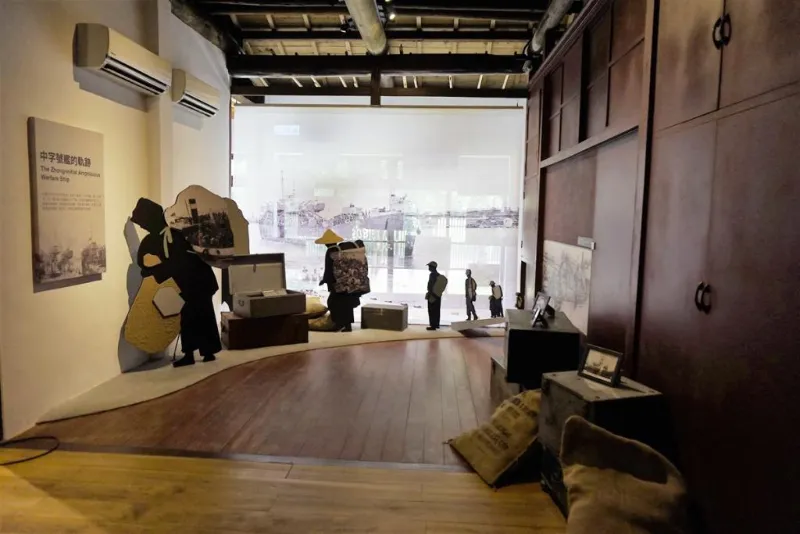 History buffs, the Zuoying District is your paradise! With sites like the Fo Guang Shan Buddha Museum and the Old City, it's a peek into Taiwan's vibrant past.
Discover Taiwan's Kaohsiung Zuoying District – a treasure trove of cool spots and convenient transportation. The enchanting Lotus Pond Scenic Area boasts serene lakes, the striking Dragon and Tiger Pagoda, and the elegant Spring and Autumn Pavilion. Just MRT to Zuoying Station, then a quick bus ride.
Immerse yourself in the Taiwan Military Village Cultural Park, aka "Goodbye, Bābālù," a historical gem. For a touch of spirituality, Confucius Temple offers both tranquility and tasty coffee and bites. Nature lover, history enthusiast, or seeking serenity, Zuoying got your fix. Gear up for an incredible journey!
Love River – Best Place to Stay in Kaohsiung for Mesmerizing Views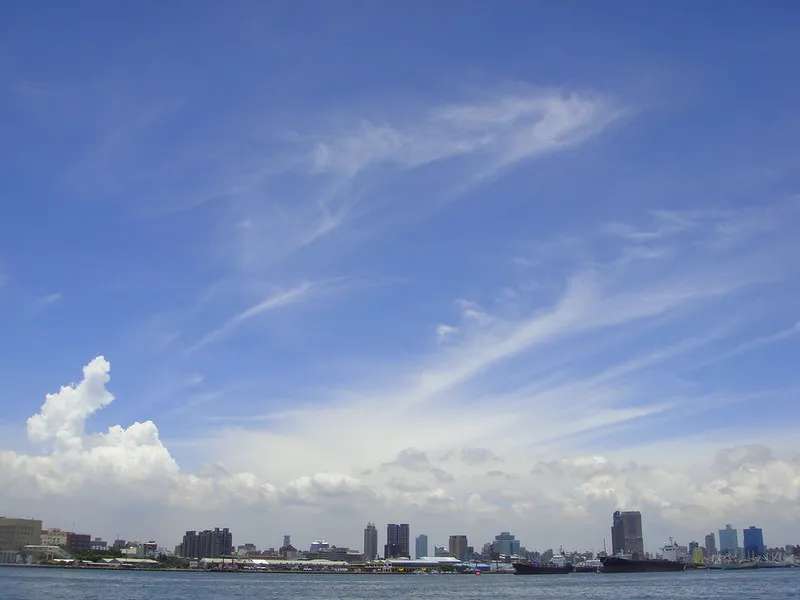 For a captivating riverside experience, the Love River area is your go-to. Stroll along the riverbanks, enjoy the scenic views, and take a romantic boat ride. The Love River is especially enchanting in the evening when the city lights reflect on the water.
Now that you know where to stay in Kaohsiung, Taiwan, you'll want to secure your accommodations in advance. The city attracts many tourists, so booking early ensures you get the best options.
Conclusion
Kaohsiung, Taiwan, has transformed into a fascinating destination for tourists, offering a perfect blend of culture, history, and modernity. Whether you're a budget traveler, a history buff, or a shopaholic, this city has something special for everyone. Make the most of your stay by choosing the ideal area that aligns with your interests and preferences. Explore the vibrant night markets, savor delicious local cuisine, and immerse yourself in the beauty of Kaohsiung.