Last Updated on 09-13-2023
Taiwan, once known as Formosa, boasts a captivating blend of stunning landscapes, rich culture, and vibrant attractions that entice travelers from all corners of the world. From historical sites like the Gold Ecological Park in Jinguashi to iconic landmarks like Taipei 101, Taiwan offers a diverse array of experiences. However, for families seeking fun-filled adventures, the island is brimming with water and theme parks that promise an unforgettable day out. In this article, we'll explore the top 10 theme parks in Taiwan, perfect for family excursions and packed with exciting activities for all ages.
Leofoo Village Theme Park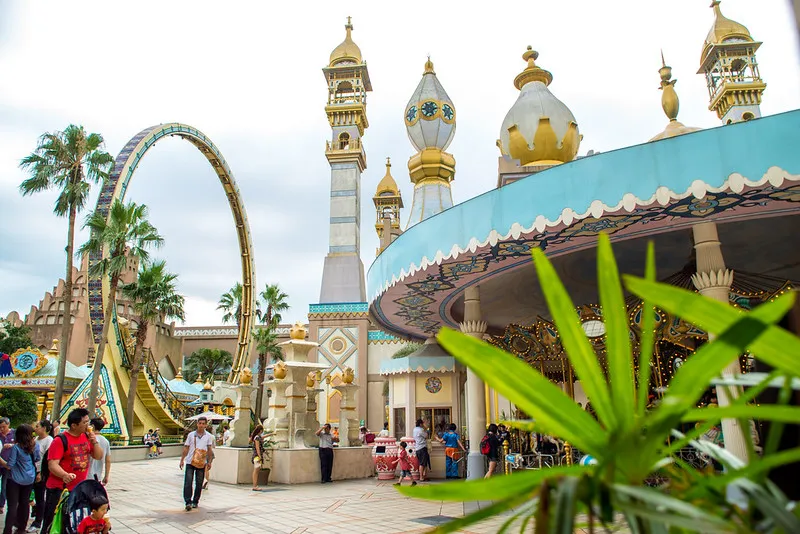 Located in Hsinchu County's Guanxi Township, the Leofoo Village Theme Park is a renowned amusement and safari destination. Established in 1894, this park features various themed areas and attractions that guarantee a memorable visit. Families can enjoy a two-day trip and stay at the Leefoo Village Resort Hotel. While exploring the park, kids will be thrilled by the Ring of Fire in the Arabian Kingdom and the animal-interactive attractions at the African Safari. Top attractions in the South Pacific theme area include the Intamin Drop Tower and the Pagoda's Revenge, while the Wild West theme section offers captivating live shows and thrilling photo opportunities.
E-DA Theme Park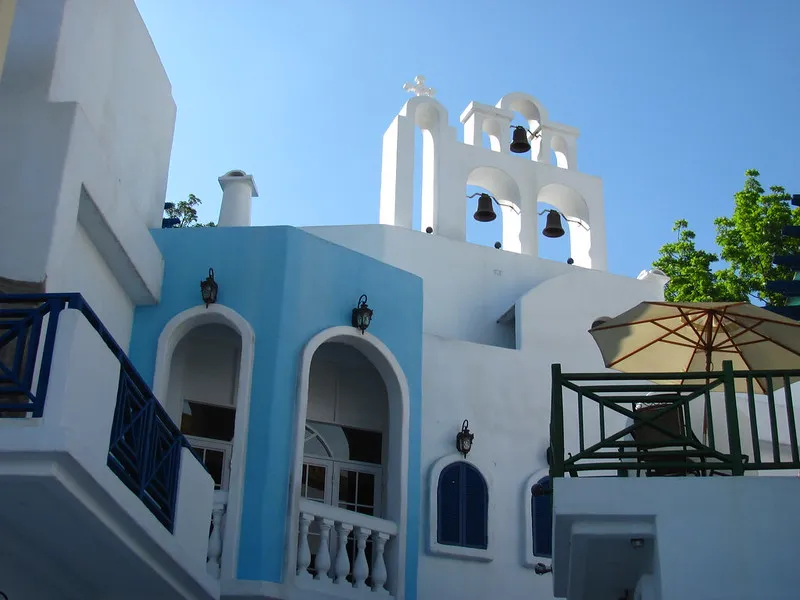 Situated in Taiwan's Dashu district of Kaohsiung, the E-DA Theme Park impresses visitors with its Greek-style design and three main areas – the Acropolis, Mountain City, and the Trojan Castle. Attend captivating national class performances at the Royal Theatre in Acropolis or take a leisurely stroll through Santorini Mountain City. For history enthusiasts, the Trojan Castle offers a chance to relive historical moments from Troy. The park also boasts various exciting activities, including the Haunted House, Flying Tiger, Mini Tug, and the Monorail, ensuring a day filled with entertainment for everyone.
Window on World Theme Park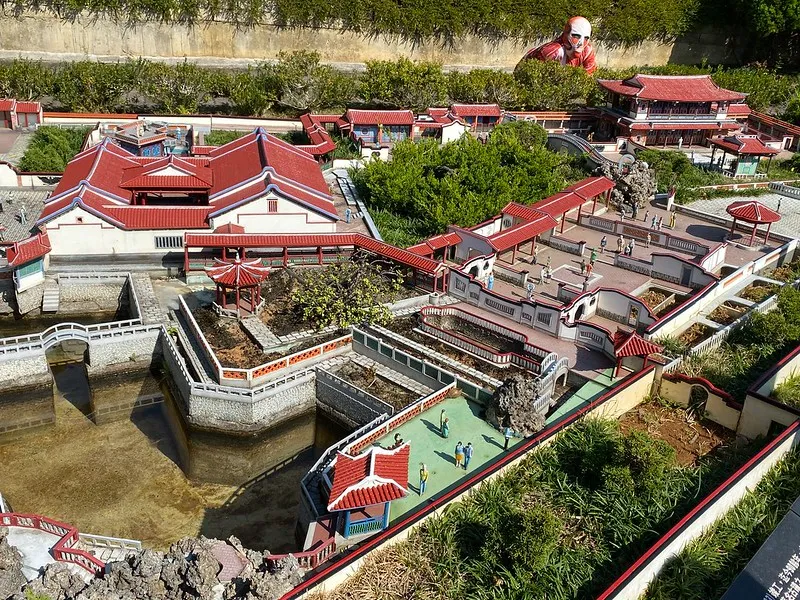 Nestled in Taoyuan City's Longtan District, the Window on World Theme Park opened its doors in 1984. Perfect for family outings, this amusement park features a Mini World, an amusement park, a water park, and numerous shows. Pose for Instagram-worthy pictures in front of 133 mini buildings and landmarks, including mini Taiwan, mini Asia, and mini America. Enjoy thrilling outdoor and indoor rides like the Strawberry Wheel, Jumping Stars, Wild UFO, and Bumper Car. The Jumbo Wave water roller coaster offers a refreshing experience, while live shows like the OPEN! Costume Show, Funny Clowns, and the African HOT Show provide entertainment for all.
Taipei Water Park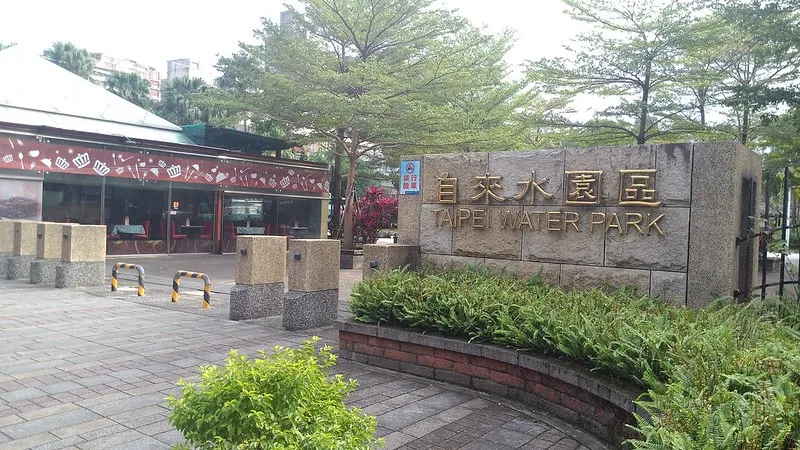 Located in Taipei's Zhongzheng district, Taipei Water Park is a haven for fun water activities. From the exciting Pirate Ship Fuzzy Water Glide to the Friction Experiencing Channel, this park offers various swimming pools and water games to keep visitors entertained. The Water Town Garden is an ideal spot to cool down under the sun, with intermittent water sprinkles adding to the enjoyment.
Janfusun Fancyworld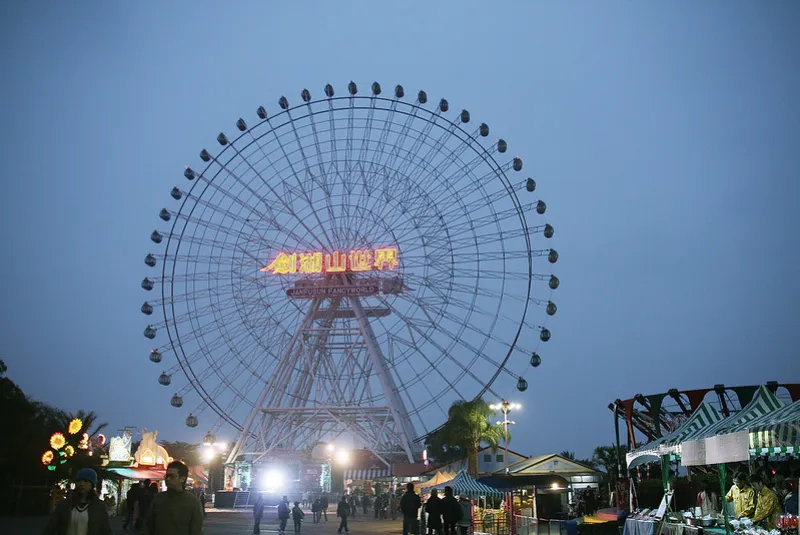 Established in 1986, Janfusun Fancyworld is home to Taiwan's tallest ferris wheel, the Sky Wheel, boasting 50 passenger capsules and breathtaking views of the Plain. Visitors can enjoy the adrenaline rush on the Diving Machine G5 and the Insane Speed, both housed inside the Sky Plaza. The kiddie land features exciting rides like the Kuku Coaster, Magical Cake House, Happy Treasure Island, and The Poseidon, ensuring endless amusement for young ones. With an array of rides, live shows, a museum, and eateries, Janfusun Fancyworld is the perfect destination for a day out with the entire family.
Little Ding-Dong Science Theme Park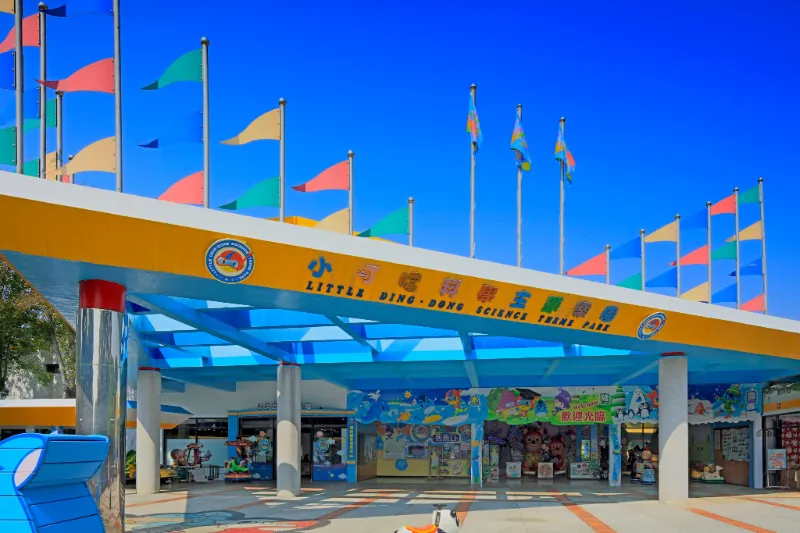 Taiwan's only outdoor natural science park, Little Ding-Dong Science Theme Park, spans over 74 acres and promotes creative thinking and scientific knowledge in children. Operating since 1979, the park offers eight main sections with 30 fun activities based on various factors like water, light, sound, electricity, power, and wind. Visitors can set up camp near the vast swimming pool, providing an opportunity to admire the breathtaking sunset views. Additionally, the park houses Taiwan's largest indoor skiing facility.
LIHPAO Discovery Land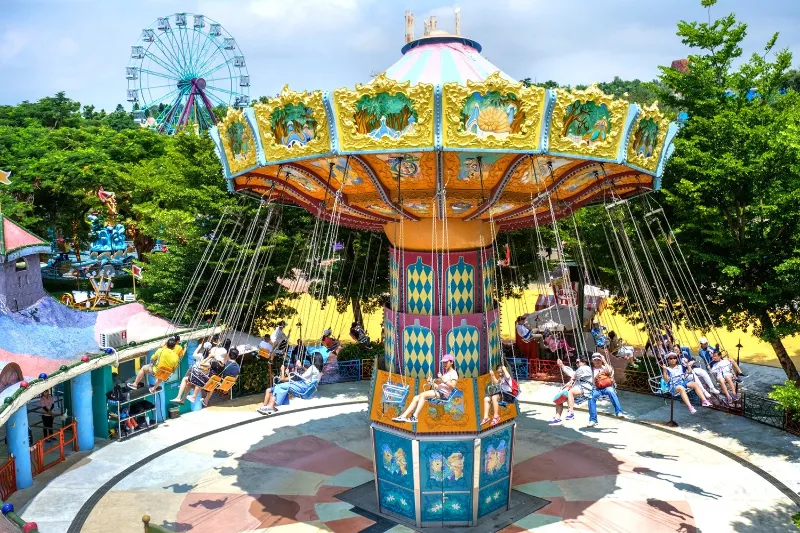 Located in Taichung's Houli District, LIHPAO Discovery Land showcases two roller coasters, several themed areas, and numerous attractions. The Gravity Max, the world's first and only tilt coaster, offers a thrilling 90-degree drop. Other popular attractions include the Mine Express roller coaster, the Wild Flume Adventure, and the Hook. With sections like Discovery Walk, Enchanted Forest, Palace of Dreams, Sky Dream, Fairy Tale Village, Yamay Island, and D Street, LIHPAO Discovery Land guarantees a delightful mix of fun and excitement.
Taipei Children's Amusement Park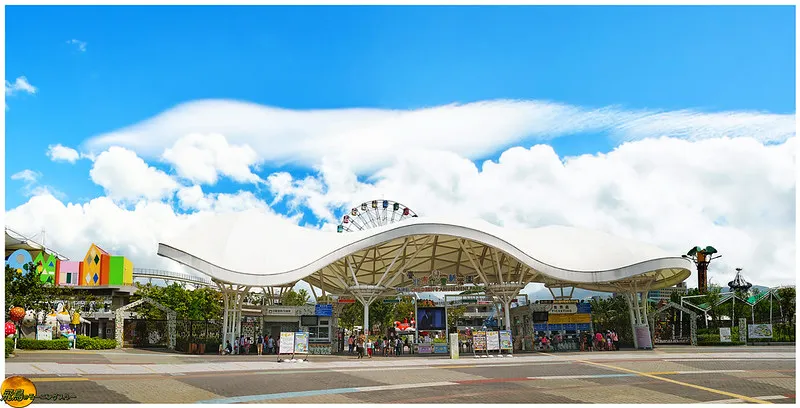 Opened in 2014, the Taipei Children's Amusement Park is located in the Shilin District and features 13 must-do attractions, including the Fantasy Forest, Dream Ocean, Toy Soldier Kingdom, and the Magic Planet. Families with children will be delighted with rides like the Fruit Ferris Wheel, Lucky Bumper Cars, Magical Galactic Flying Machines, Space Spinners, and Missile Chairs, as well as the Jungle Roar Tree House.
Farglory Ocean Park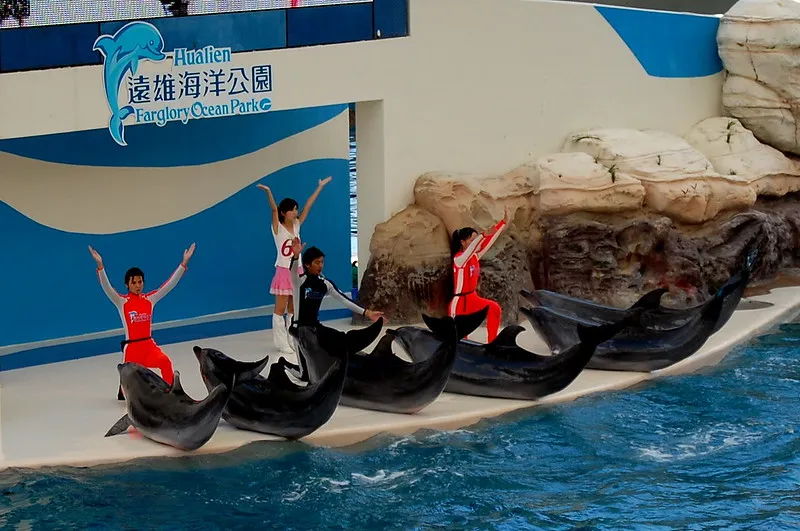 Located just 10 km (6.2 miles) south of Hualien City, Farglory Ocean Park is Taiwan's first marine theme park. Spanning eight zones, the park showcases various attractions, including the dolphin show, Fly across the ocean, and the Pirate of El Dorado. Visitors can enjoy multiple roller coasters, bumper boats, water slides, and pirate ships while exploring Brighton by the Sea, Crystal Castle, Harbour Square, Mariner's Cove, Main Street, Discovery Island, Dolphin Lagoon, and the Underwater Kingdom zones. With its fun-filled ambiance, Farglory Ocean Park promises to captivate the hearts of visitors.
---
Experience the joy and excitement that Taiwan's theme parks have to offer. From thrilling rides to captivating shows, these parks provide memorable experiences for families and adventure seekers alike. Whether you're strolling through the African Safari, exploring the Trojan Castle, or riding the Sky Wheel, Taiwan's theme parks are bound to create lasting memories for every visitor.