Last Updated on 04-05-2023
Extended stay hotels have become more and more popular in recent years. As a result of Covid-19, global travelers have changed their travel patterns and are staying much longer than ever before (around 30 days).
Are you planning to come to Taiwan for business, study, or travel? Do you want to know what extended stay hotels are? For example, how is it different from a normal (traditional) hotel and what advantages does it have? This article will help you understand more about extended stay hotels and how market situation in Taiwan is currently.
What is Extended Stay Hotel?
An extended stay hotel is a type of hotel that offers long-term accommodation. This definition of "long term" may be a week or even months at extended stay hotels.
It usually has many amenities that make you feel at home. These amenities include an in-room washing machine and a kitchen, depending on which hotel you are staying in. They are almost always located near attractions, restaurants, and very convenient for transportation. Extended stay hotels come in a variety of different styles, from apartment or studio-style to luxury styles. They have larger room spaces and even private terraces. Extended stay hotels offer better deals compared to regular hotels when you stay longer.
How long can you stay at an extended stay hotel?
Some extended stay hotels can accept travelers who stay for 1 or 2 days, as long as they agree. However, if guests want to get a better deal, hotels will require a minimum stay of 5 days. Therefore, you will most often see durations that are 5 days, 7 days, 30 days, or even longer. Extended stay hotels offer flexibility. Stay for a few days or a few months, it is easy to book and you can also extend your stay when needed.
Differences between extended stay (long stay) hotel and normal hotel
When you hear the word "extended stay", you may think that it is just a hotel where you can stay for a longer period of time. In fact, there is a big difference between extended stay hotels and traditional hotels. Not only is there a difference in price, but also in the facilities in the rooms. In this article we will introduce you to their differences.
Room size
Extended stay hotels have larger rooms than traditional hotels. Traditional hotels have only one suite with a private bathroom. However, extended stay hotels have a basic layout with a separate bedroom, living room, and kitchen. Although traditional hotels may also have such a layout, it requires a very luxurious room type. If you want this type of layout, choose an extended stay hotel as they are more cost-effective. There may also be an office space so that you can work more comfortably and efficiently.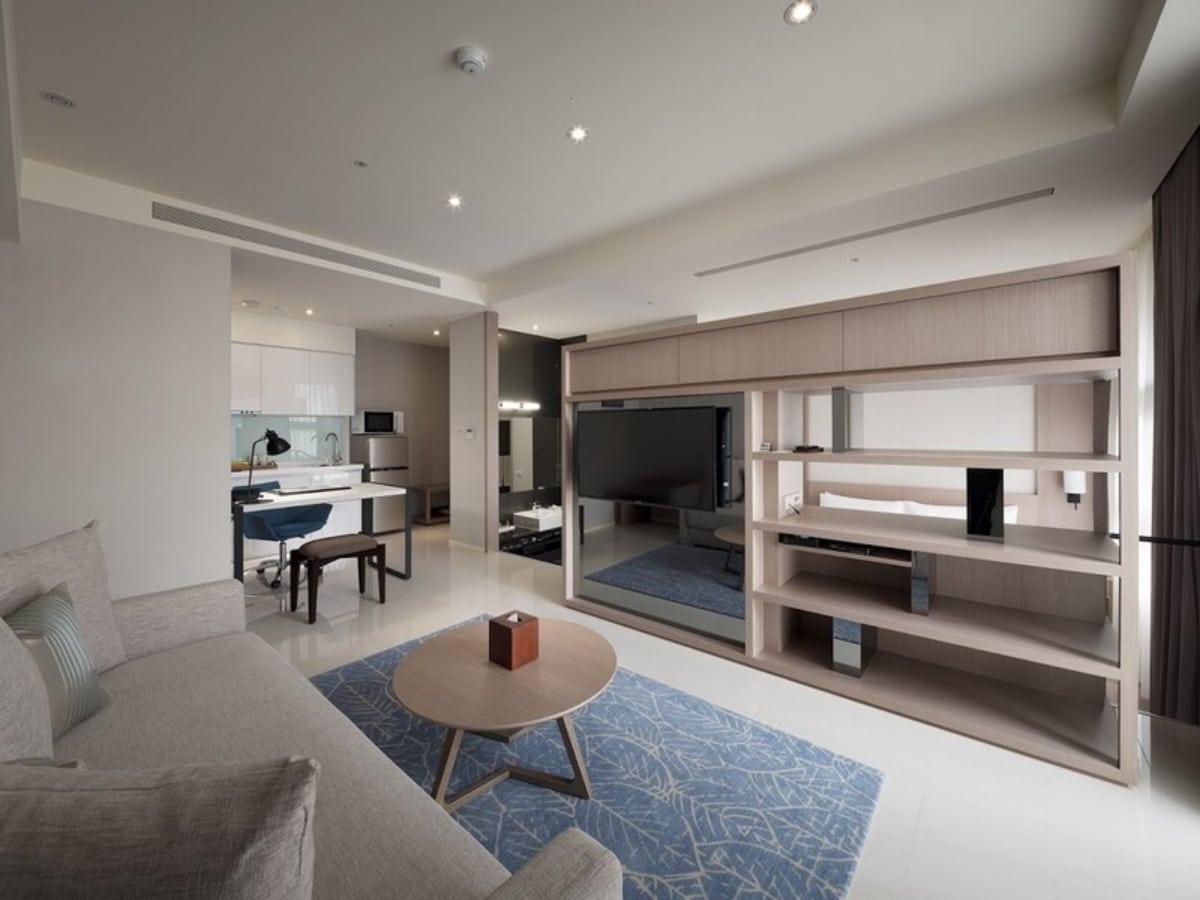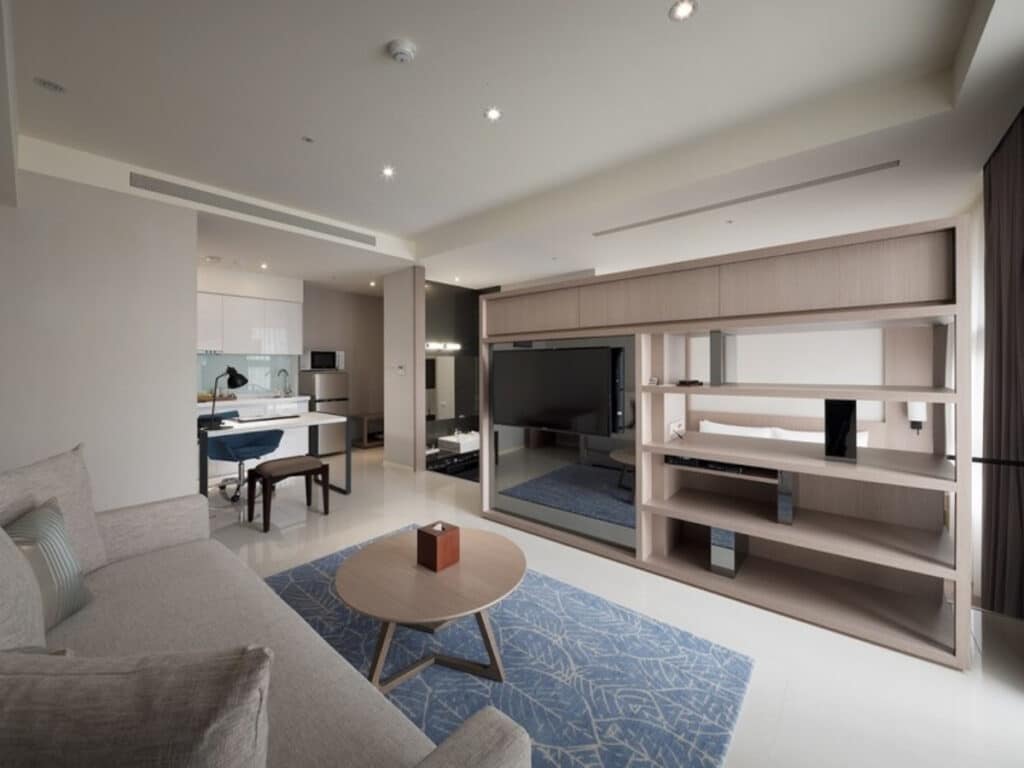 Services
Due to traditional hotel guests usually only stay for a few days, perhaps every day is different so they don't provide much personalized service. They can provide services that may only give you a daily wake-up call. However, extended stay hotel guests may feel like this is their second home, and they usually stay for a long time. This is why hotels provide more personalized services, such as help accepting packages and even in-room washing machines and dryers. Therefore, if you stay in an extended stay hotel, you can get services that you can't get in a traditional hotel.
Kitchen
When you think back to your past travel experiences, is there a kitchen in the hotel? I believe there are none, or very few. Because traditional hotels think you are only traveling for a short time, so they don't have a kitchen or it is public. Therefore, you can't cook your own food during your travels and have to eat take-out every day. However, extended stay hotels have fully furnished kitchens and complete kitchenware. You don't have to worry about cooking at all. You can always feel free to make a favorite meal to enjoy.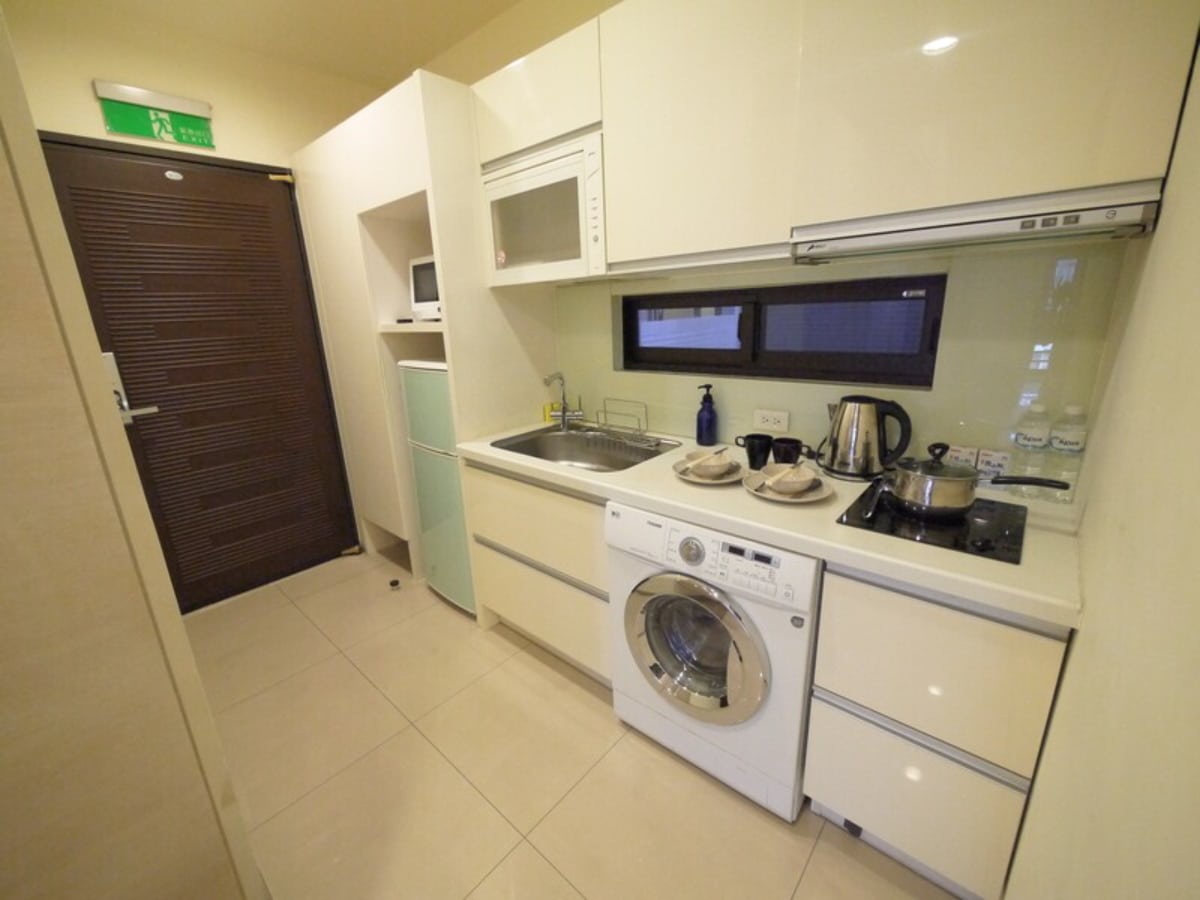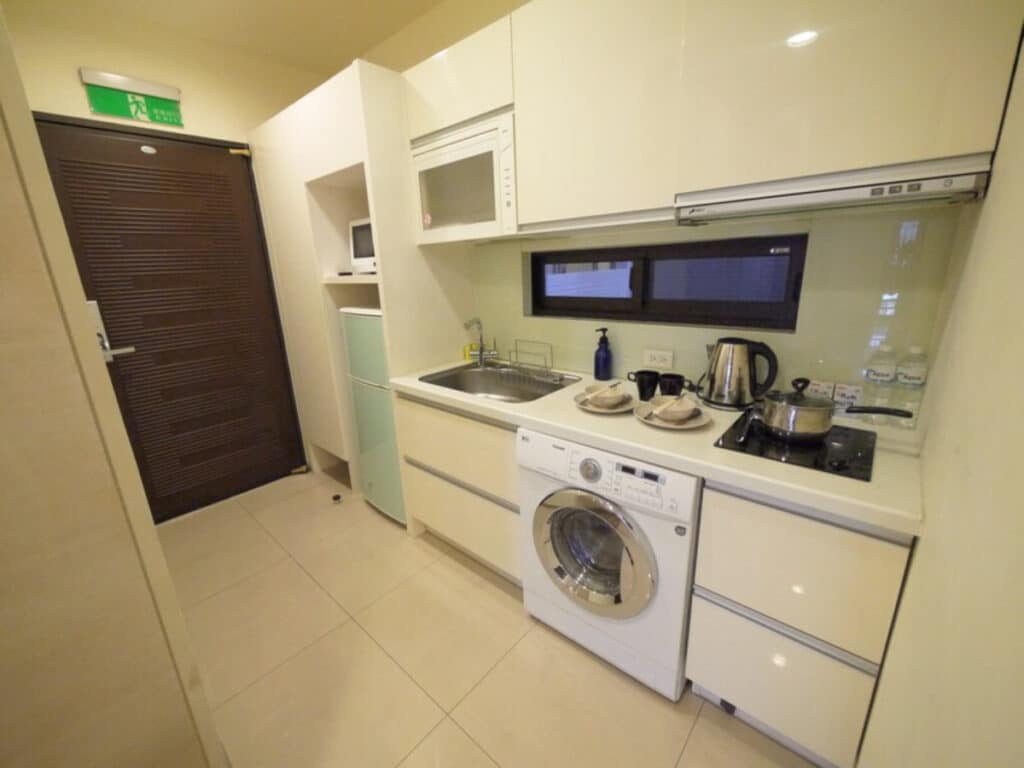 Price
When choosing a hotel, price is also a consideration. You may think that extended stay hotels have so many advantages, their prices should be very expensive. This will change your mind.
In Taiwan, an extended stay hotel will cost you between NT$15,000 and NT$80,000 for a month, which comes down to NT$500 to NT$2,700 per night. But a traditional hotel costs NT$3,000 per night on average. And, extended stay hotels will provide more deals when you stay longer. Most extended stay hotels are 30% to 50% less than your regular (traditional) hotel.
Why would you stay in an extended-stay hotel?
Business trip
You may need to come to Taiwan on business for your company. You may stay in Taiwan for a few weeks or months on a single trip. You don't want to spend extra time looking for a place to rent. Or you may encounter problems, such as many Taiwanese landlords not agreeing to rent to a foreigner. Your better option is to stay in extended stay hotels, they don't require any rental contracts. You can also get comfortable accommodation, amenities and services. For example, there is good internet to make your work smoother, receive package service, and have public transportation nearby so you can get to work more conveniently.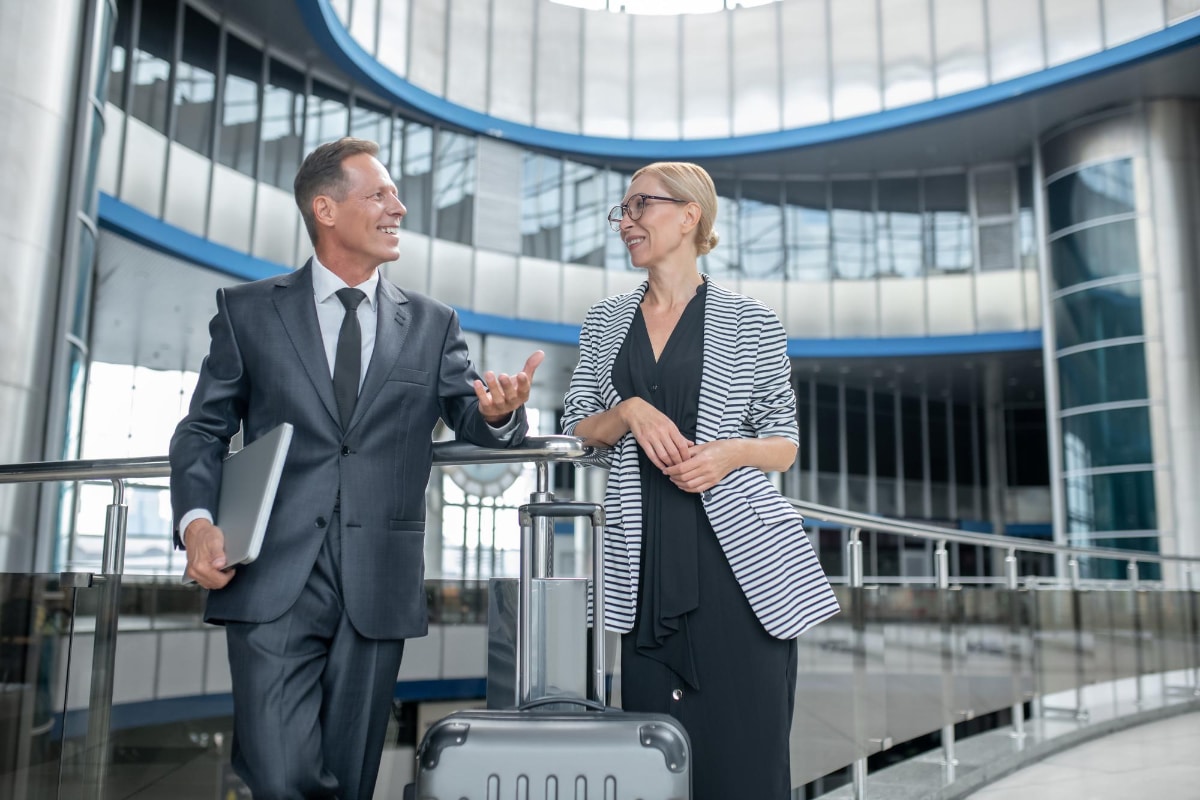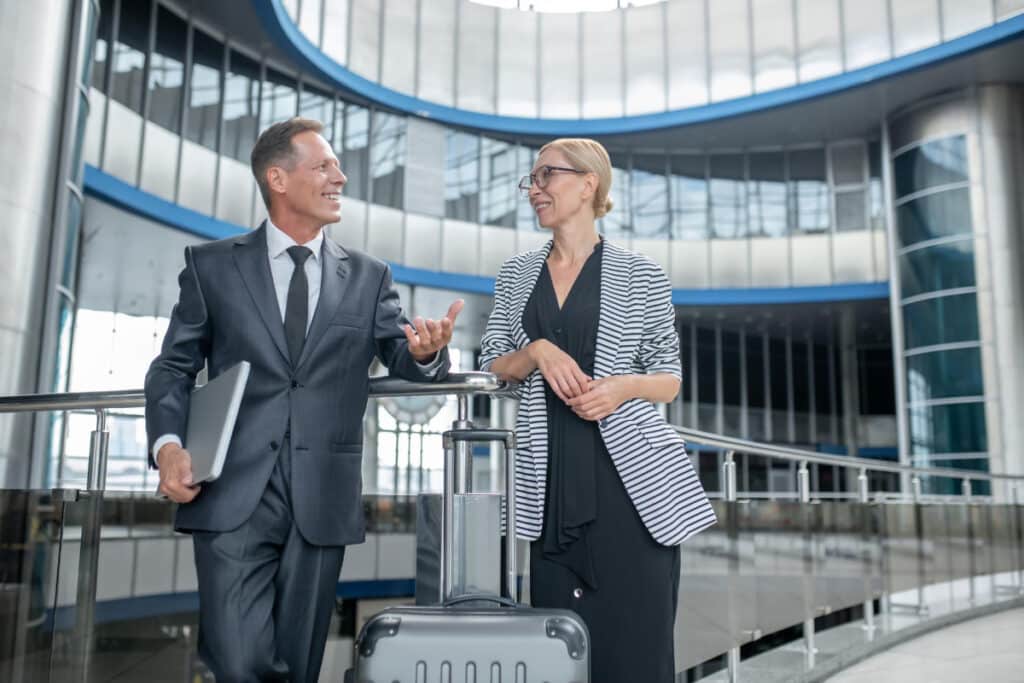 Study
If you plan to come to Taiwan to take some professional certification exams or learn Chinese for 3 months or more, extended stay hotels are a very suitable option. Because there is another space in the room, you can focus on preparing for your exam and study, plus have good soundproofing. Unlike renting a room outside, if there are other people living next to you, you may be disturbed. There are also photocopiers, fax machines, etc. Therefore, extended stay hotels are a good choice for exam takers or learners.
Read more: Apply to learn Chinese(Mandarin) in Taiwan with visa application & quarantine guideline.
Returning to Taiwan (short time)
When you return to Taiwan for a short period of time to visit relatives and friends. You may need to look for a place to rent, but they don't have extra rooms available for you. At this time, you need to rent an apartment, but because each apartment is of much different quality. It may take you a lot of time and you may need to spend additional money to buy furniture. Extended stay hotels can help you to save you from all these worries. It is very flexible in terms of booking time. You can stay whenever you want and save your time. And its facilities are more complete. You can enjoy more services.
Extended stay hotel in Taiwan
In Taiwan, due to Covid-19 outbreak, they are now divided into regular hotels and quarantine hotels. Most of them are still regular hotels (90%). Moreover, because there has been a change in travelers' length of stay. People are more willing to stay longer. Therefore, many hotels are starting to provide long term rental plans, such as 5, 14, and 30 days. But most of them are still dominated by short term rentals (1 to 3 days).
Extended stay hotels that provide long term rental options. Although they are not very numerous in Taiwan, almost all are concentrated in business districts. (Popular business districts in Taipei you need to know). Public transportation is available nearby, so you don't have to worry about any traffic problems. These extended stay hotels can better meet long-term accommodation needs. Many American and Japanese businessmen who come to Taiwan tend to choose extended stay hotels because they stay for a longer period of time and want to enjoy more comfortable services. Therefore, extended stay hotels are more suitable for those who want to stay in Taiwan for a longer period of time. And they provide more deals when there are more nights. In this way, you can have a more reasonable price for staying in extended stay hotels.
Recommended Extended Stay Hotels in Taiwan
Hotel Papawhale (PAPA WHALE 昆明館)
Hotel Papawhale is located in Ximending's (西門町) vicinity, there are many restaurants and stores there. All rooms have free Wi-Fi, so work from home is not a concern. They also provide luggage storage service and local tourist information for you.
Price: Roughly between 20,000~30,000 NTD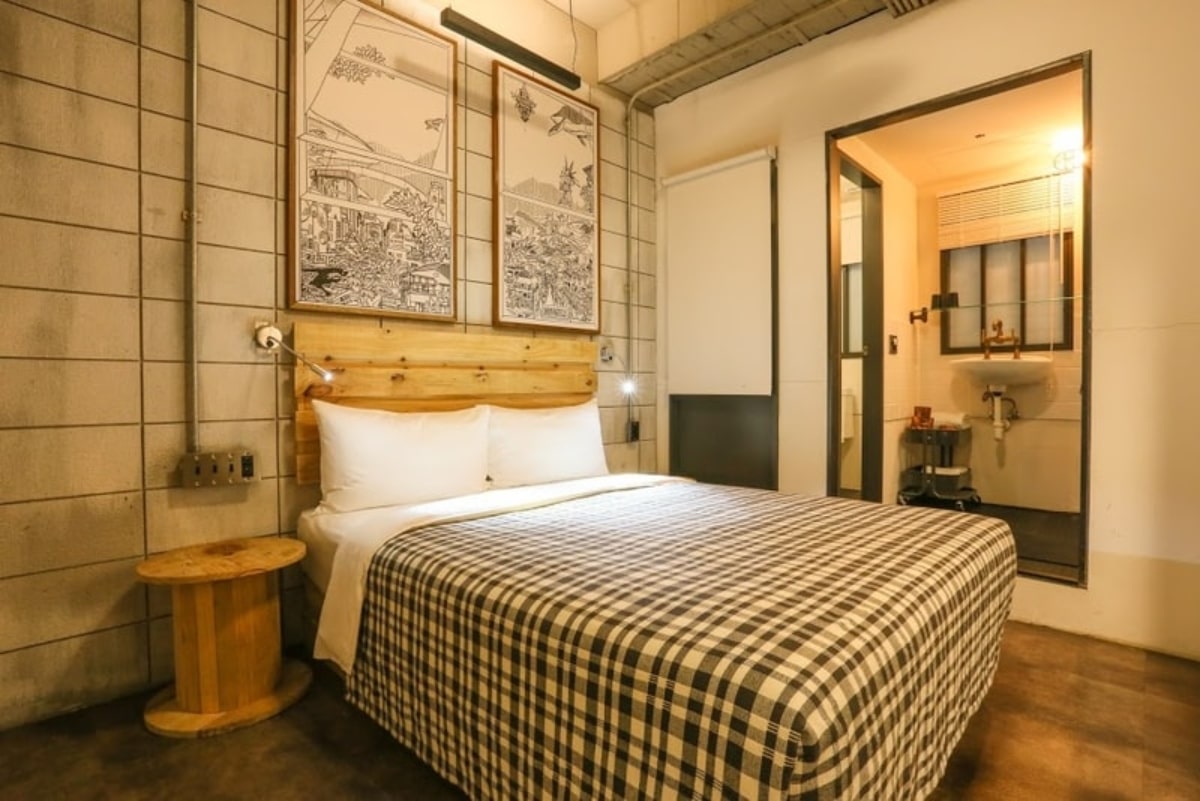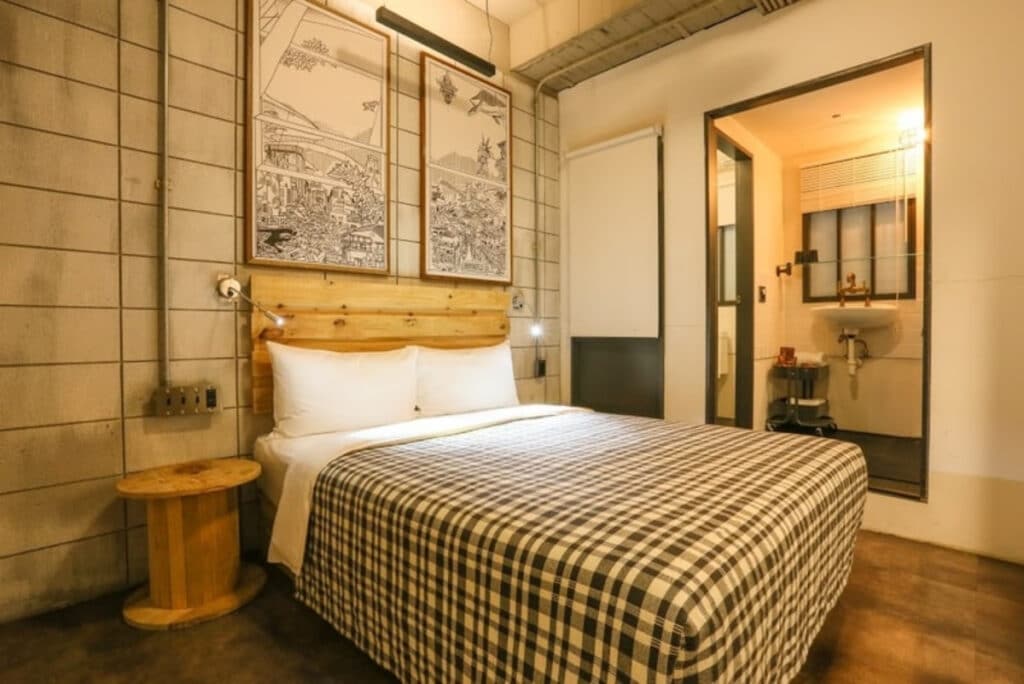 COZZI Minsheng Taipei (和逸飯店 台北民生館)
COZZI Minsheng Taipei is located just a 5-minute walk from MRT Xingtian Temple Station (行天宮站). There is a fitness center and free Wi-Fi. And it is within a 10-minute drive from Taipei Main Station and Songshan Airport, making it very convenient to get around. There are also many restaurants, cafes, and convenience stores near COZZI Minsheng Taipei.
Price: Roughly between 50,000~60,000 NTD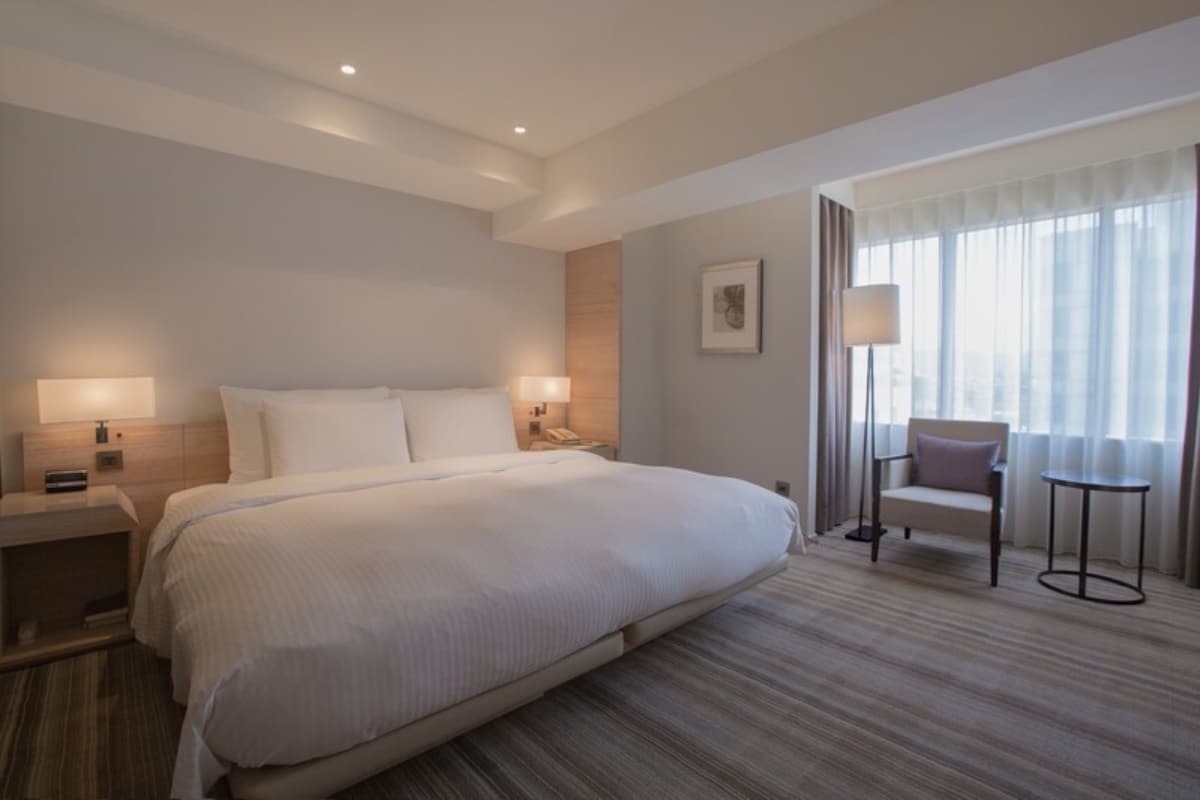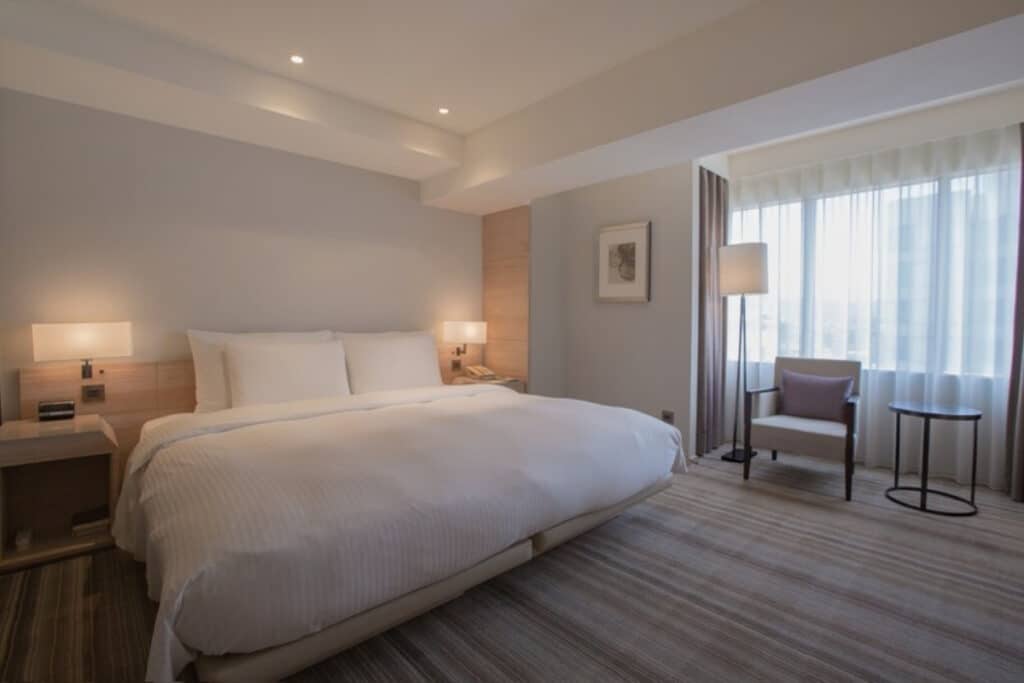 The Denizen (真寓)
The Denizen is located between Daan and Xinyi Districts. There are many bus lines and bike sharing nearby, (Bike Rental System in Taiwan), and two different MRT lines are just an 8-minute walk away. You can get to other places very quickly. Its surrounding life is very good. There are also convenience stores, supermarkets, two traditional markets, pharmacies, gyms, international banks, and a shopping mall all within 500 meters walking distance.
Price: Roughly between 108,000~150,000 NTD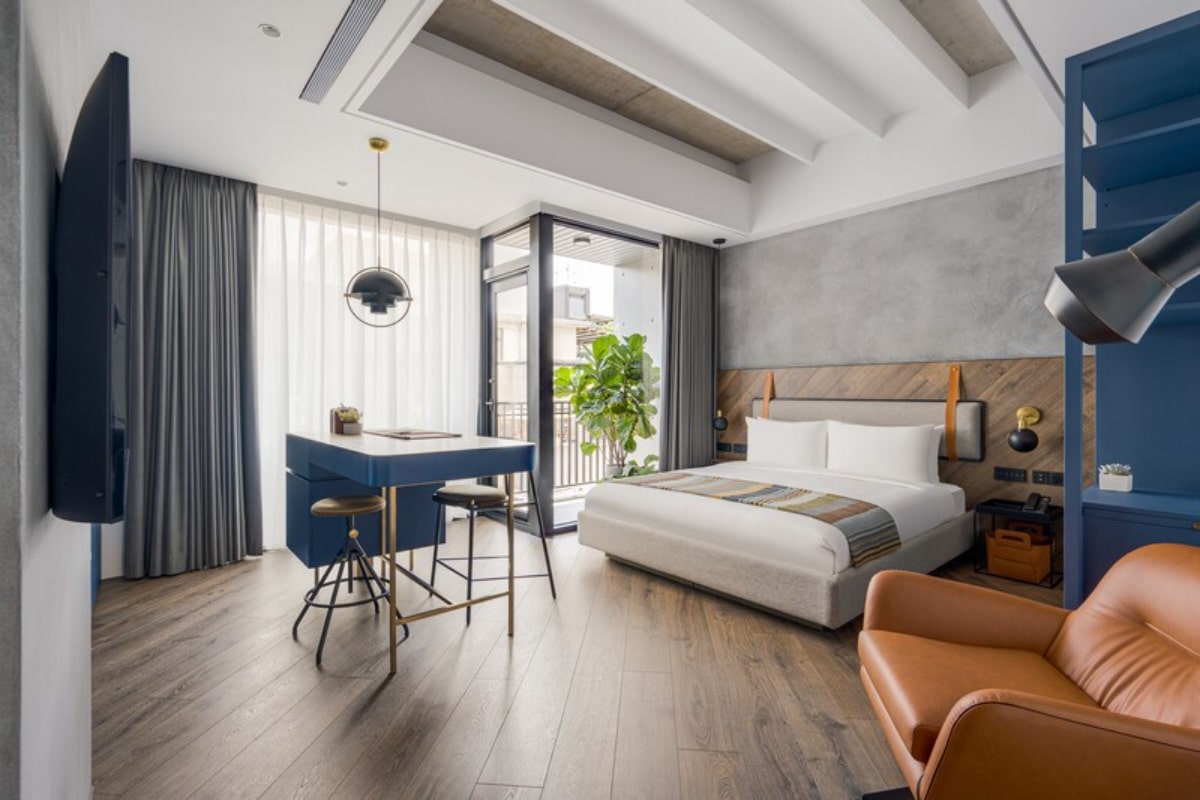 Jolley Hotel (晴美公寓酒店)
Jolley Hotel offers free Wi-Fi so you can work or study more smoothly. All rooms are fitted with a desk, a flat-screen TV and a kettle; all guests can enjoy a buffet breakfast each morning. Shuang Cheng Street Night Market (雙城街夜市) is near the hotel, and then Ningxia Road Night Market (寧夏夜市) is just a 5-minute drive away. It also provides you with travel and transportation information about Taipei.
Price: Roughly between 70,000~90,000 NTD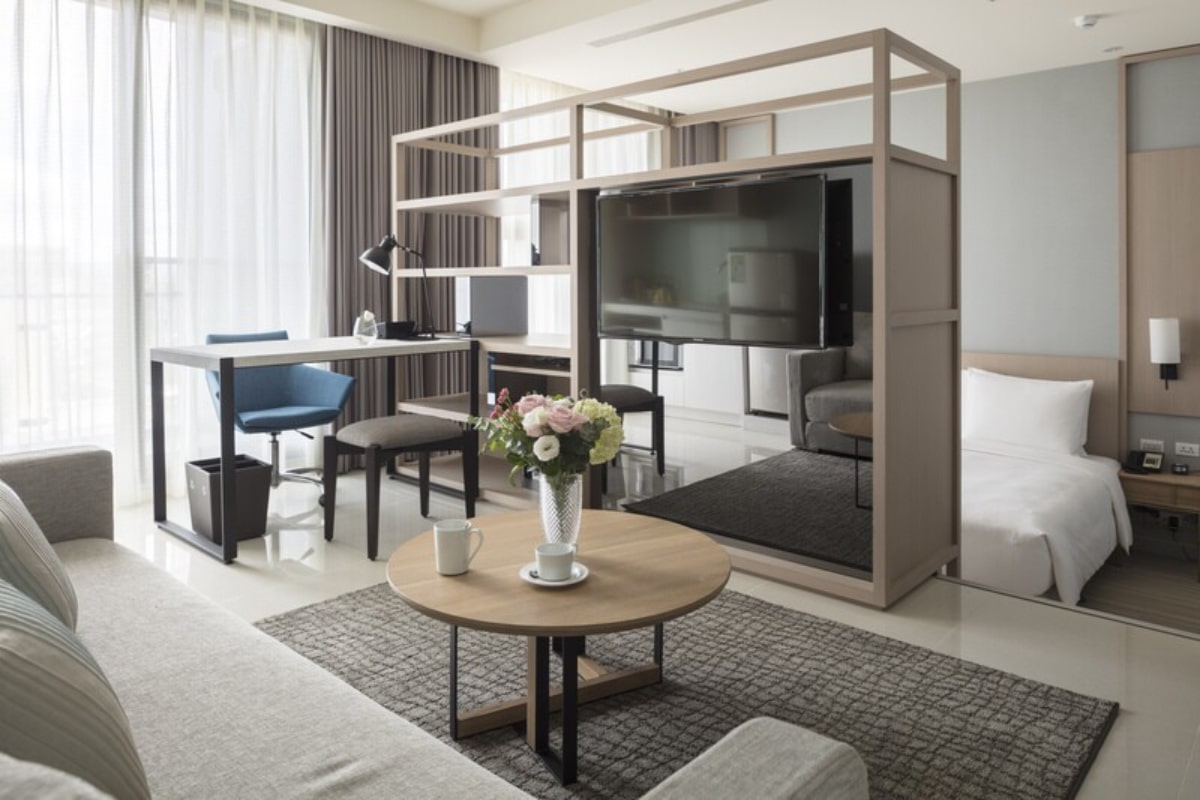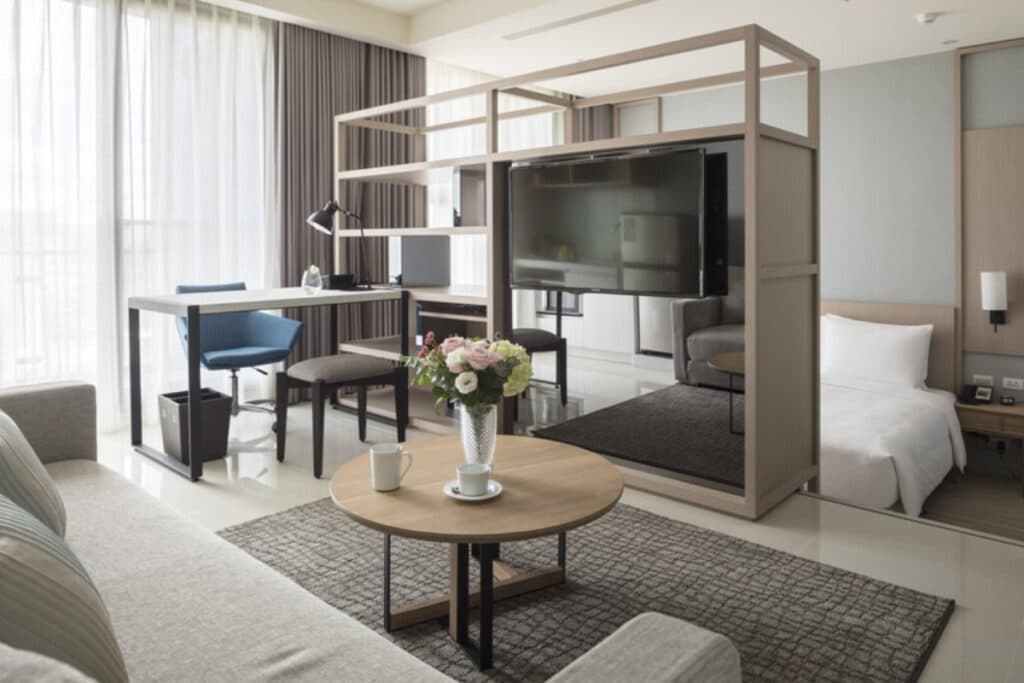 How do you feel about extended stay hotels? Or do you have any questions? Tell us in the comment section.
Full List of Taiwan Monthly Hotel for 2023