Last Updated on 07-05-2023
I am pretty sure you have heard of the former record-holder for the tallest building in the world. Indeed, Taipei 101 has held this title for 6 years! Situated in Taiwan, this building has for a long time been the representation of Taiwanese pride all over the world. It is by far Taipei's most iconic structure, and a lot of people come to Taiwan just so they can visit the famous Taipei 101. What about you? Have you visited it yet? In this article, you will discover many fascinating things about this special building and its area.
Taipei 101: An iconic symbol of Taiwan
Formerly known as the Taipei World Financial Center, Taipei 101 is located in the Xinyi District of Taipei. A district known to be a commercial area and home to many restaurants, shops, and nightclubs. The building is 508.2 meters tall and when it was completed in 2004, it became the world's tallest building until this title was overtaken by the Burj Khalifa in Dubai. Although it might no longer be the tallest building in the world, Taipei 101 remains Taiwan's most impressive sight. With 101 floors and one of the fastest elevators in the world that can take you from the 5th to the 89th floor in 37 seconds, it is a must-visit place for anyone who comes to Taiwan.
The biggest attractions in the building are the indoor observatory on the 89th floor and the outdoor observatory on the 91st floor. There is also an observatory on the 101st floor, which was formerly reserved for VIPs. However, since the end of 2019, it has been open to the general public, so you should definitely visit this masterpiece. Did you know this building was made to resist earthquakes and typhoons? Interesting, right? The damper inside the tower generates reaction force to negate shock or vibration caused by outside forces, which makes it stable. The damper is also visible to the public eye.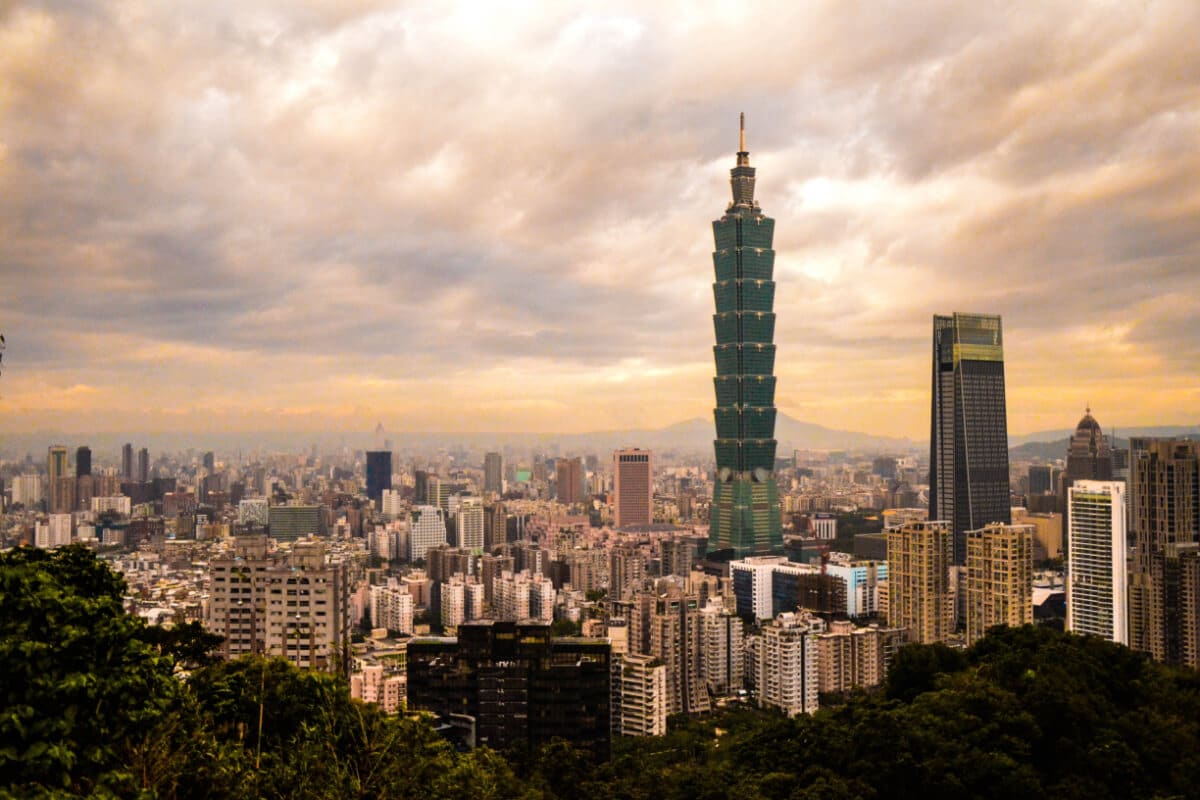 If you are in Taipei, it is pretty easy to get there. You just need to take the Taipei MRT and get off at Taipei 101/ World Trade Center station. From exit 4, you should be right underneath the tower. If you are coming from Taipei Main Station, it will only take you around 15 minutes.
Taipei 101: Office Building
Did you know Taipei 101 was home to many important companies' headquarters in Taiwan? Communications and consulting firms, banks, and financial firms are all housed within the tower. The Taiwan Stock Exchange by itself takes up to 7 floors of the building. Some other notable companies are Google Taiwan on the 73rd floor, L'Oréal (the world's largest cosmetic company), Swiss insurance company Winterthur Life, Cosmos Bank, KPMG, and the famous McKinsey & Company (the oldest and largest of the "Big Three" management consultancies), and that is just to mention some of them.
The best ways to enjoy Taipei 101
Now you might wonder how I can enjoy Taipei 101. Well, in this section I will show you some ways to do that.
Visit the observatories
The indoor observatory on the 89F and the outdoor viewing platform on the 91F give you an exquisite view of the city in all directions. I was fascinated when I went there two years ago. On the 89th floor, you can also get a view of the heaviest damper in the world. The tickets for both observatories cost NT$500 and can be bought at the entrance or online through klook and other websites. When you arrive at the observatories, there will be guides to assist you, as well as drink bars and souvenir shops. Did you know that from Taipei 101 you can see that the Apple Store roof looks like a MacBook?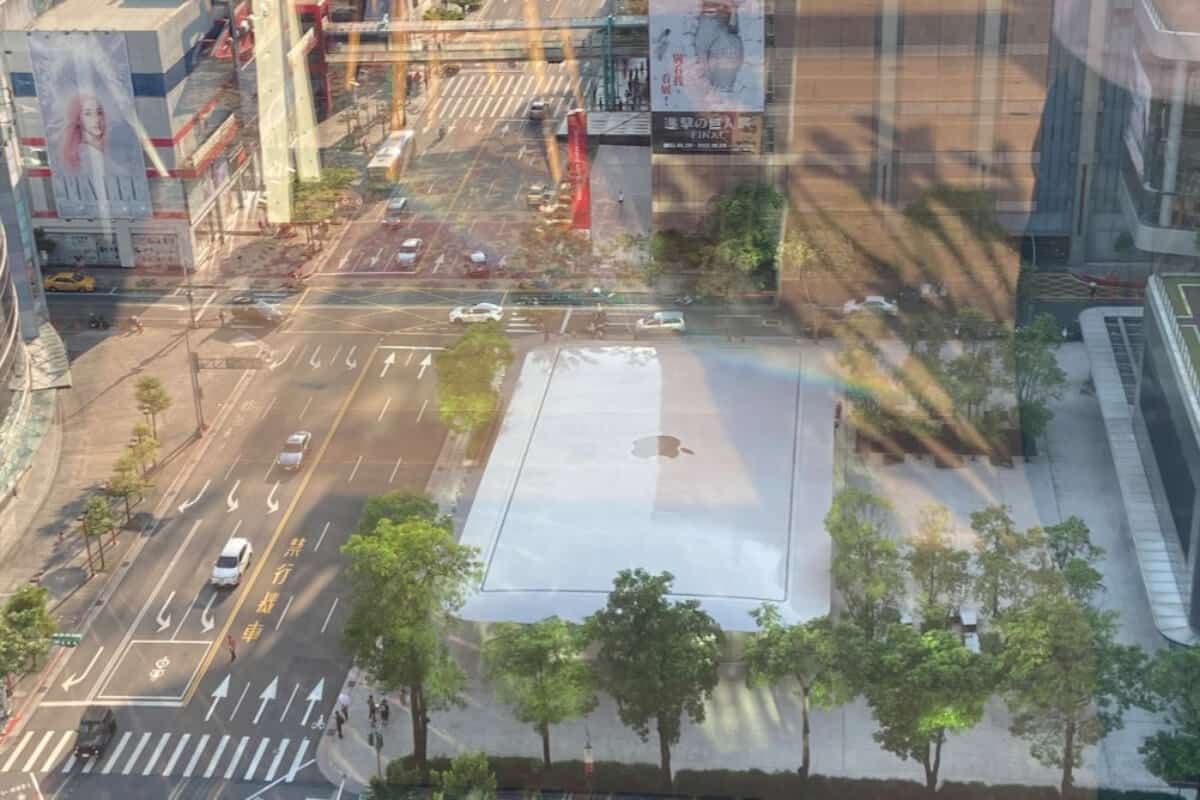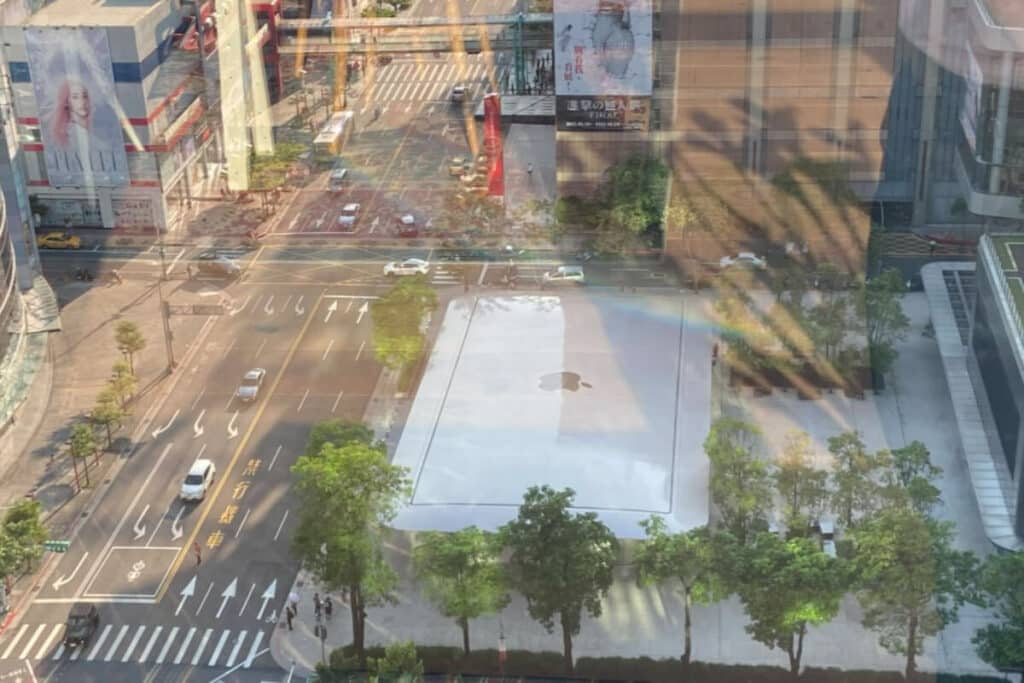 Besides the 89F and 91F observations, there is another viewing platform which before was only reserved for VIPs. Former US president Bill Clinton and Oscar winner actor Will Smith visited this platform, which is located at 460 m in height. However, since the end of 2019, this observation deck has been open to the general public. I would suggest you visit to have a 360-degree panorama right across the city all the way to the mountains. However, access tickets to this observatory are more expensive. Only twelve people are allowed to join at once, and you will have 50 minutes to enjoy it. They will also give you a photo of you standing at the top. Not excited yet?
Before COVID-19, every year, they used to organize an event called "Taipei 101 Run UP" in Taipei 101 where you had to take the stairs from the 1st floor to the 91st floor, and if you won, they would give you NT$200,000. They recently announced the event for 2023. It's time to show off your skills.😂
Visit Taipei 101 Mall and restaurants
At the bottom of the tower, from B1 up to the 5th floor, you can find the luxurious Taipei 101 Shopping Mall. They have the world's most famous brands such as Armani Exchange, Louis Vuitton, Versace, and so on. Taipei 101 Mall is indeed Taiwan's premier international shopping destination. With its amazing ambiance, it joins the ranks of world-class shopping districts such as New York's Fifth Avenue and Paris' Champs-Elysées. They also have a great food court at the B1 level, including the well-known Din Tai Fung and some other famous restaurants, such as Da Antonio on the 5th floor.
On the 35th floor, there is a small Starbucks. Now you might ask what is special about this Starbucks. Well, for a long time, it was the highest Starbucks in the world. However, in July 2020, they opened a new Starbucks on the 99th floor of the Busan X The Sky Tower in Korea, Taiwan now has the world's 2nd highest Starbucks. You can come by to pay a visit, especially if you are a coffee lover.
Best time to go to Taipei 101
The popular time to go to the top is usually right before/during sunset (around 6-7 PM) or in the evening, so you can see the city lights, cars, etc. Another time to go is during the New Year, but it's a one-time event.
Taipei 101 New year fireworks!
Every December 31st, around 11:59 PM, Taipei 101 hosts its famous New Year's Eve fireworks show. At this time, the streets of Taipei are packed with people. If you are traveling to see this show, you might need to book your hotel around Taipei 101 six months prior to the event. As the building can be seen from everywhere in Taipei, it's the perfect monument to show the New Year's Eve countdown. At midnight, fireworks are shot from the side of the tower. You can then enter the new year with your family, friends, or your "special someone". I personally go there every year and never get tired of it.
Taipei 101 area: Xinyi District
As I mentioned earlier, Taipei 101 is located in Xinyi District. This area is known to be the central business district of Taipei City, where there are many department stores, corporate buildings, the Taipei International Convention Center, and the Taipei World Trade Center. It is also, along with the Da'An district, the most expensive place to live.
Department Stores and Nightlife
There are many and many department stores in Xinyi, starting from Shin Kong Mitsukoshi Xinyi, Taipei 101 Mall, which we have just talked about, Vieshow Cinemas, ATT 4 FUN, Bellavita, Breeze Xinyi, and Eslite Bookstore, which is the largest bookstore in Taiwan.
They have anything that can amaze your eyes. Xinyi also has the largest number of nightclubs in Taipei, and there are also bars such as Barcode for those who don't like clubbing. Xinyi is also the area where many concerts are held, especially at the end of the year.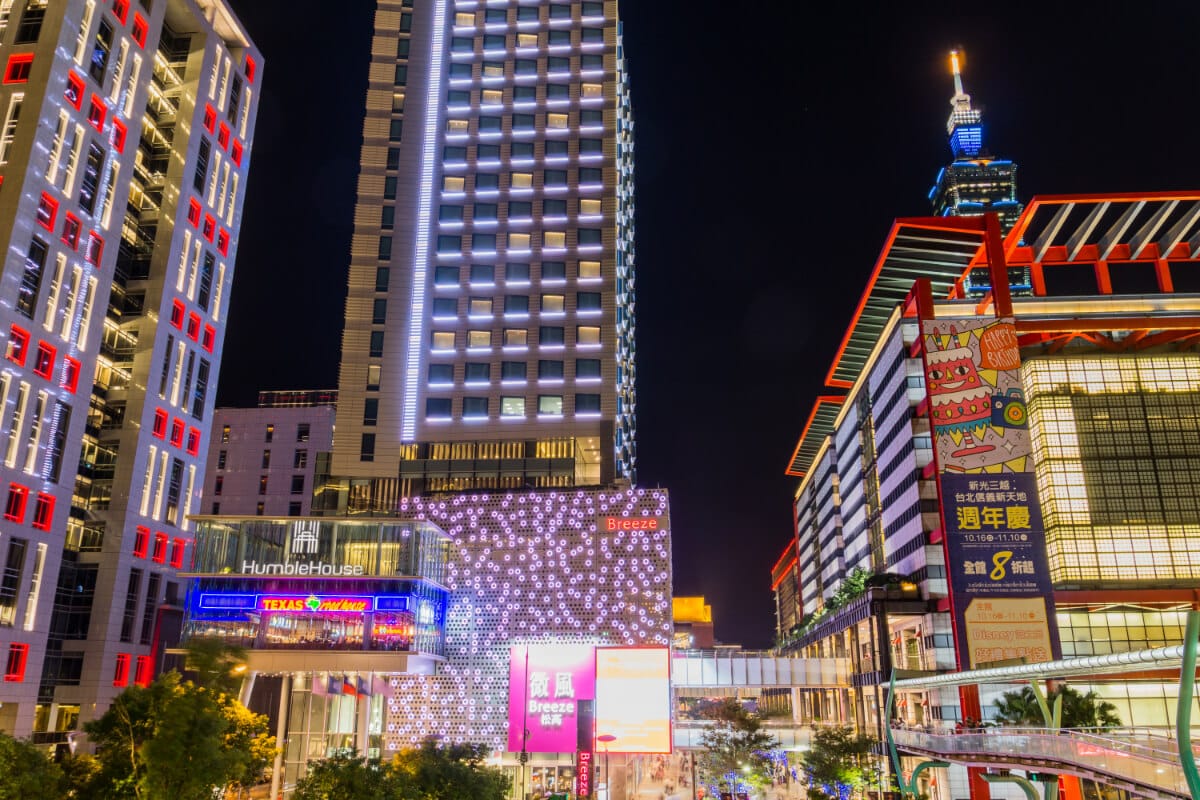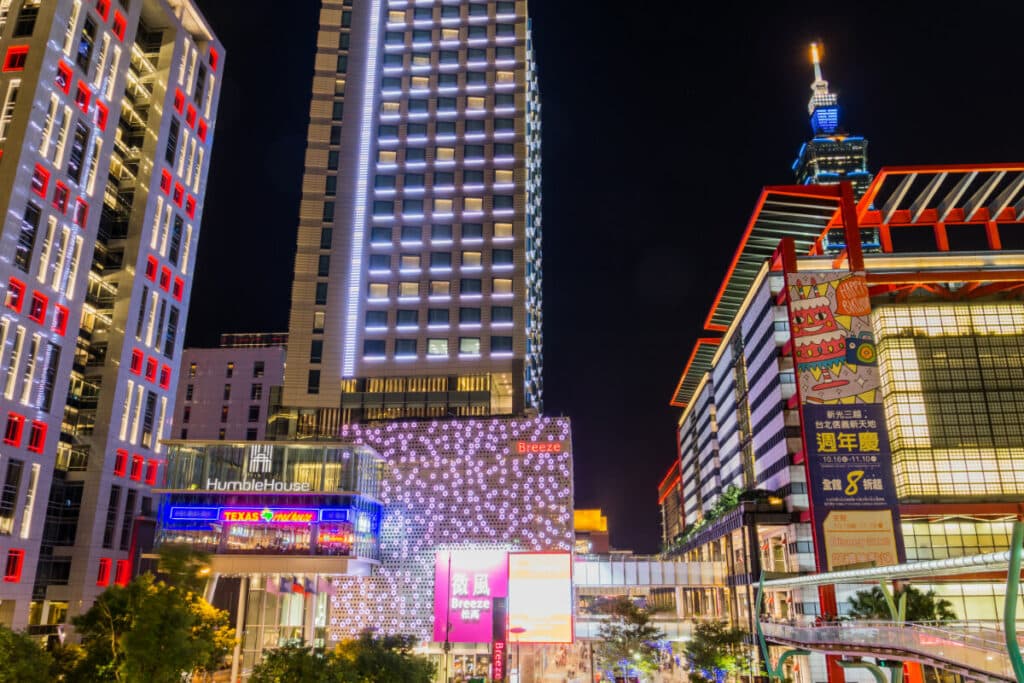 Place of Business Exchange and Exhibition
As Taiwan's international trade is thriving, the Taipei World Trade Center building provides a single, modern location that combines exhibition space, conference rooms, offices, and hotels for international business. It is divided into four parts: Exhibition Building, the Taipei World Trade Center, the International Trade Building, the Taipei International Convention Center, and the Grand Hyatt Taipei.
In addition to the Taipei World Trade Center and Taipei 101, there are also many companies such as Cathay Financial Center, Shin Kong Commercial Bank Headquarters Building, Hua Nan Commercial Bank Corporate Plaza, JPMorgan Chase Financial Building, Citibank Taiwan Headquarters, etc. You can also find the Taipei City government, the Taipei City Council, and educational institutions such as Taipei Medical University.
Some interesting facts about Taipei 101
Taipei 101 was built over a period of five years from 1999-2004.
The design of the building was inspired by a bamboo stick with eight sections and a traditional Chinese pagoda.
The tower is 508 meters tall and has 101 floors.
There are 61 elevators in the building and each one of them has atmospheric controls that prevent your ears from hurting you.
Taipei 101 is still considered the tallest green building in the world for its innovative and energy-saving design.
The building can resist earthquakes and also typhoons thanks to the damper in the tower (the heaviest in the world).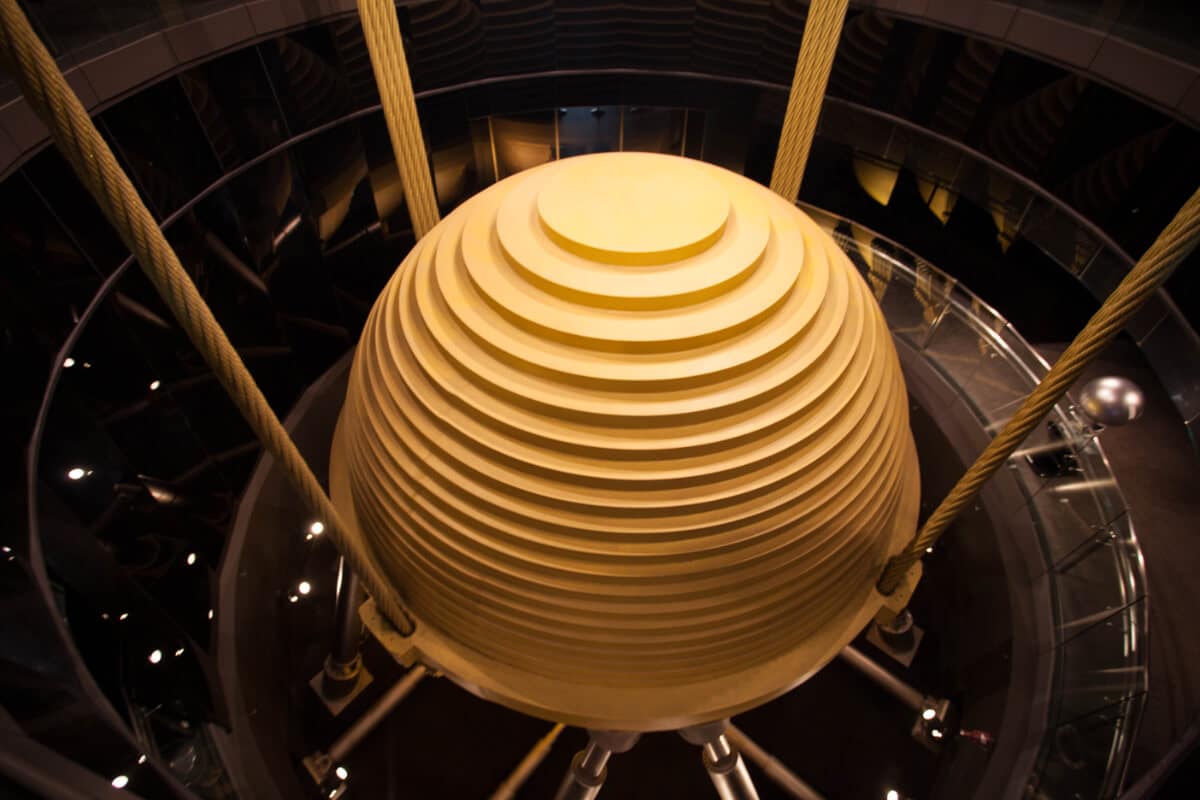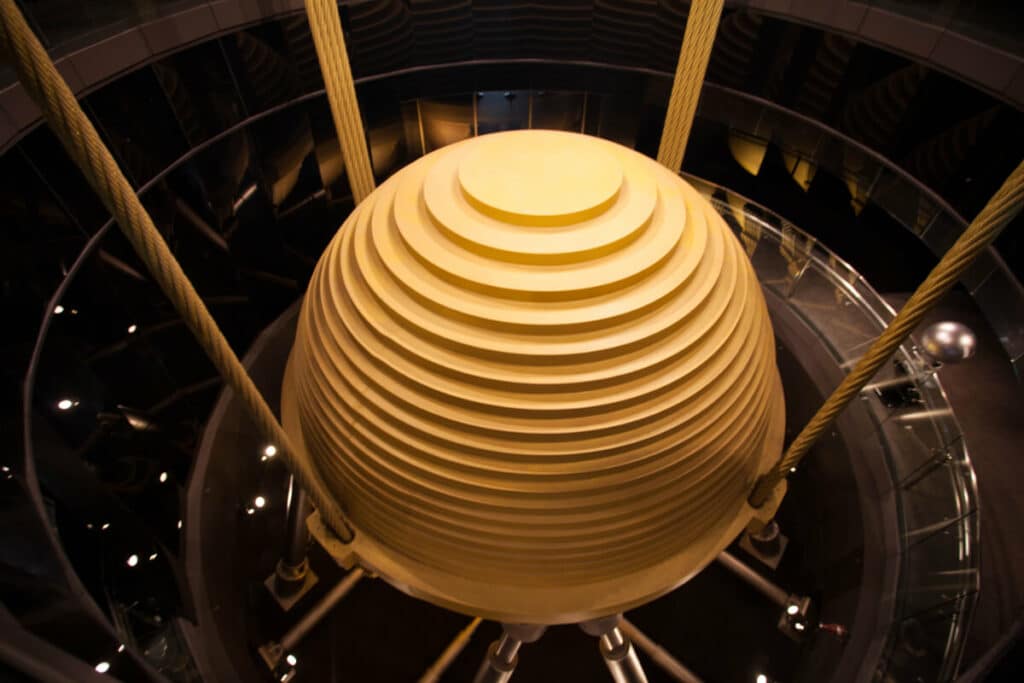 Taipei 101 is home to one of the world's fastest elevators.
The 89th and 91st-floor observatories cost NT$ 600 (20 USD) per person, while the 101st-floor viewing platform costs NT$3,000 (100 USD) per person.
Every day of the week, from 6 to 10 PM, Taipei 101 shows a different color, which is based on the 7 colors of a rainbow. If you want to know what day it is, you just need to look at the tower.
| | | | | | | | |
| --- | --- | --- | --- | --- | --- | --- | --- |
| Day | Monday | Tuesday | Wednesday | Thursday | Friday | Saturday | Sunday |
| Color | red | orange | yellow | green | blue | indigo | violet |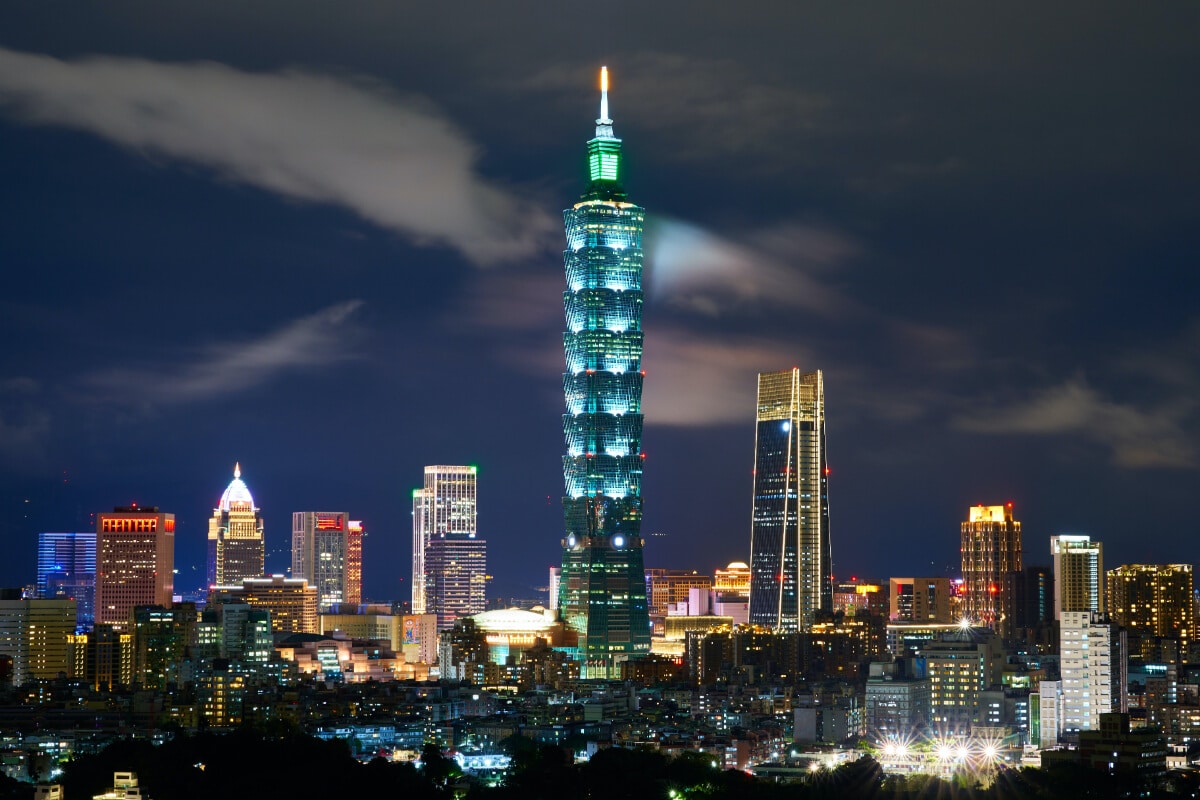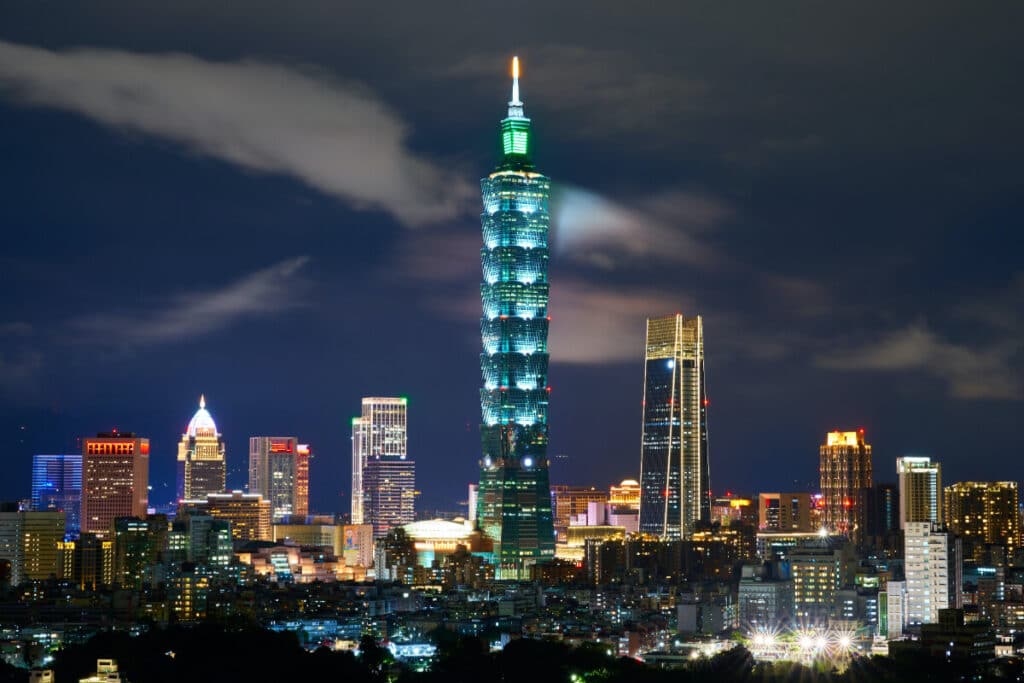 Taipei 101 has 17,000 windows and it takes 3 months to clean all of them.🤯
French climber Alain Robert, the "French Spider-Man," climbed Taipei 101 legally on Christmas Day in 2004.
Austrian Felix Baumgartner, known for his world record in skydiving, did an illegal base jump from Taipei 101's 91st floor in 2007.
What are you waiting for to visit this masterpiece?
Full List of Taiwan Monthly Hotel for 2023