Last Updated on 07-08-2023
Your decision to relocate to Taiwan could be motivated by a variety of factors. You may wish to study, work, or simply migrate here. There are so many possibilities… Over the years, Taiwan has been welcoming expats from all over the world. But what is so interesting about living in Taiwan? What is the cost of living there?
This article will give you an overview of some general information about the country, how to find accommodation, the living costs, what life looks like here and so on. Without further ado, let's go over them together.
Quick facts about Taiwan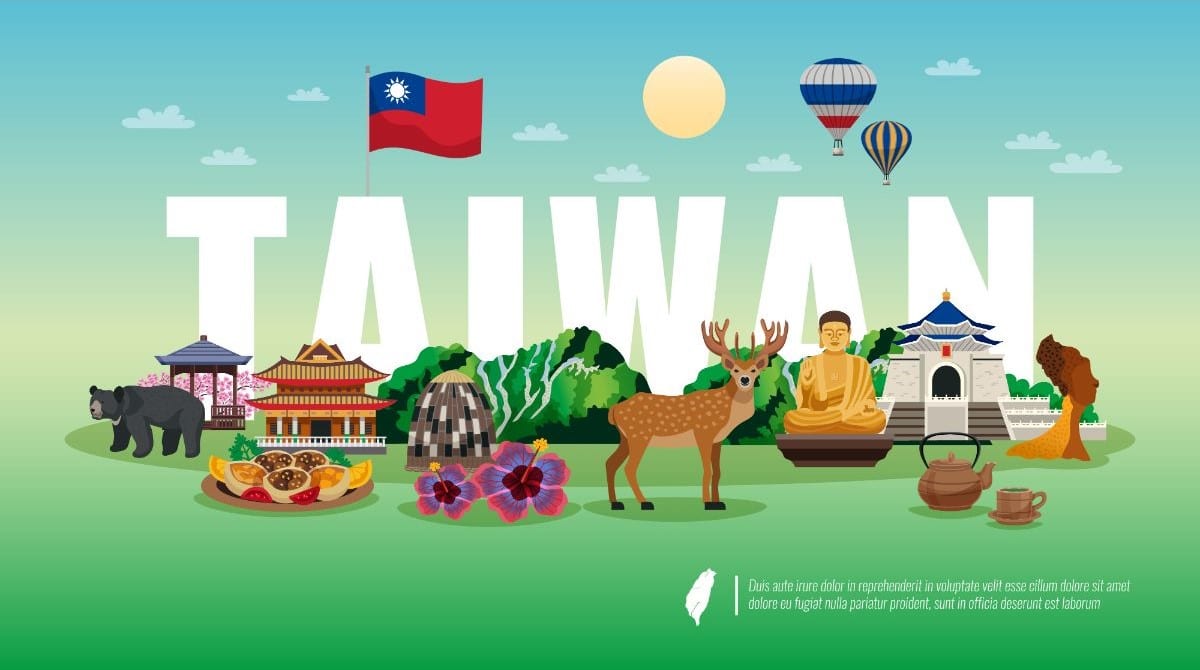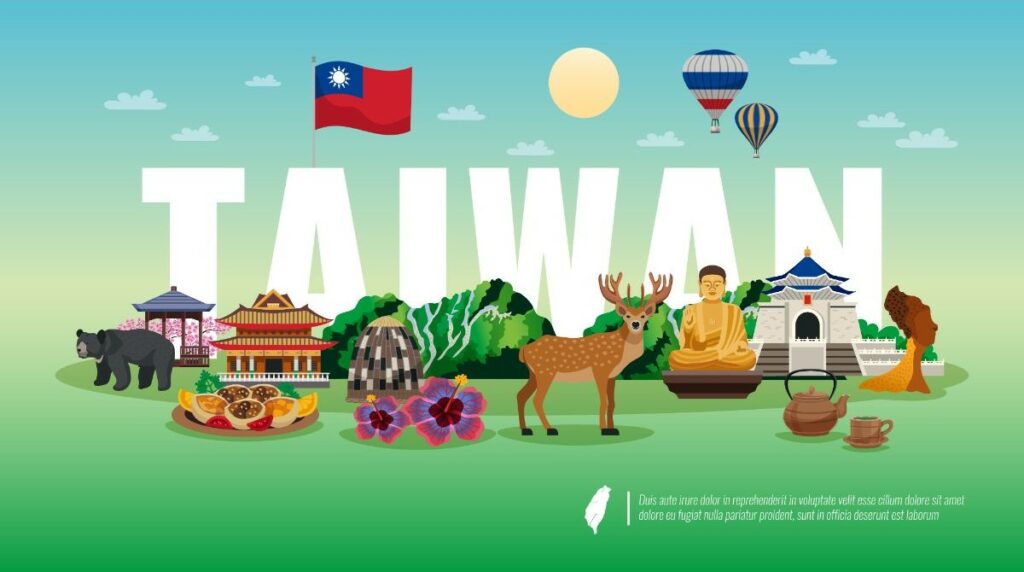 Taiwan's official name is the Republic of China (ROC), not to be confused with the People's Republic of China, also called Mainland China.
The island, which is about the same size as Belgium, is located in southeast Asia, near the Pacific Ocean, between Japan and the Philippines.
Mandarin is the official language of Taiwan. However, in Taipei (the capital), English is becoming widely spoken.
Taiwan and Thailand are not the same. Many people confuse Taiwan with Thailand, which is unfortunate since the two countries are distinct. Geographically, Thailand is 10 times bigger than Taiwan. Thais speak Thai while Taiwanese people speak Mandarin. Taiwan is mostly known for its night markets.
Taiwan's Taipei 101 building was the tallest building in the world until 2007 when Burj Khalifa was built.
Why would you move to Taiwan?
There are a couple of reasons why you would like to come to Taiwan, and the first one could be for studying. Taiwan is known to provide an accessible, world-class education for a cheaper price compared to western countries. Additionally, there are a couple of attractive scholarships for international students here. You may also move to Taiwan for business activities. Recently, job opportunities for foreigners have been growing. No wonder Taipei has been chosen as the best city for expats to live in a couple of times for reasons such as:
Friendly people and an extremely safe environment
Everyone has access to an exceptional national health care system.
Living expenses are lower in comparison to most Western countries.
Amazing cuisine, especially the street food which we will talk about later in this article.
Excellent public transport with one of the best MRT systems in the world, you basically don't need to drive.
Convenience stores everywhere with 7/11 becoming your new office
and so on, but what exactly is living in Taiwan?
Accommodation in Taiwan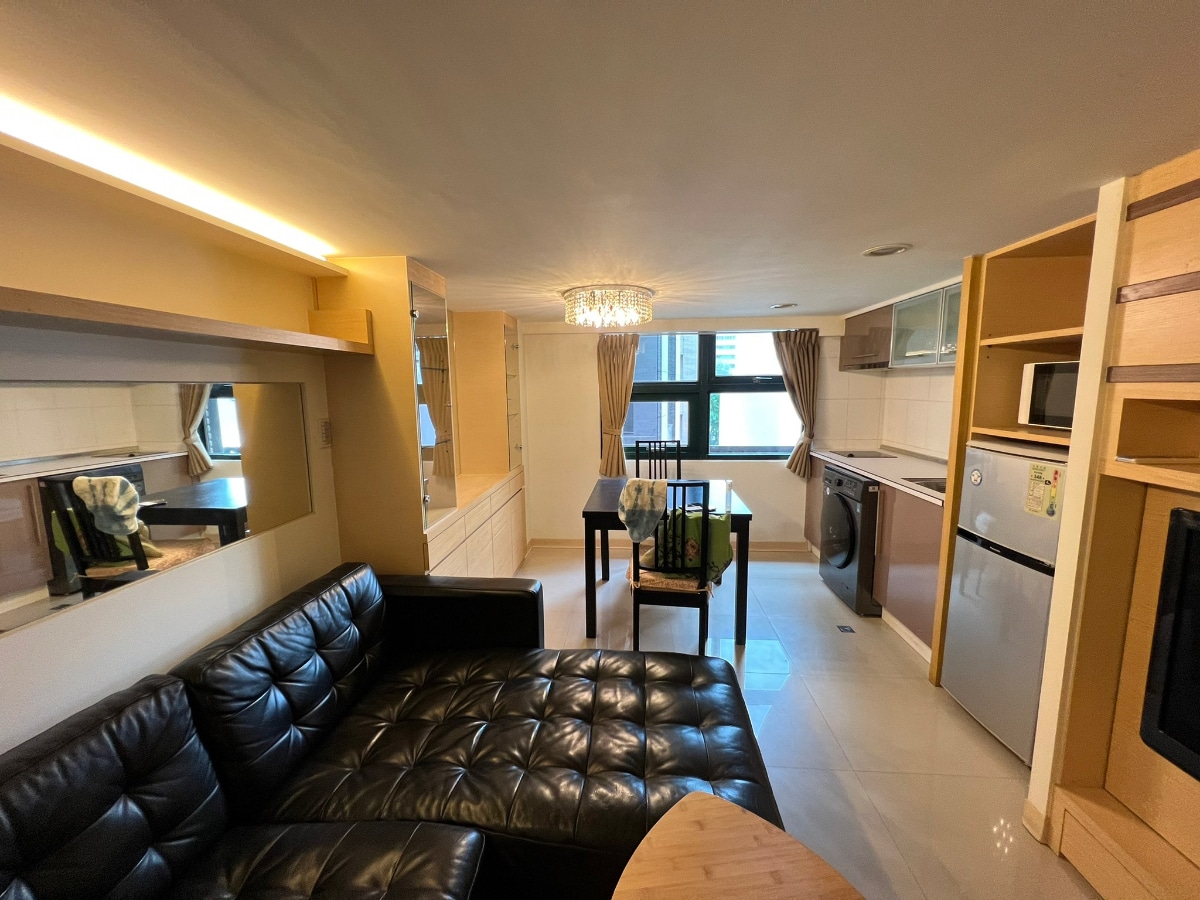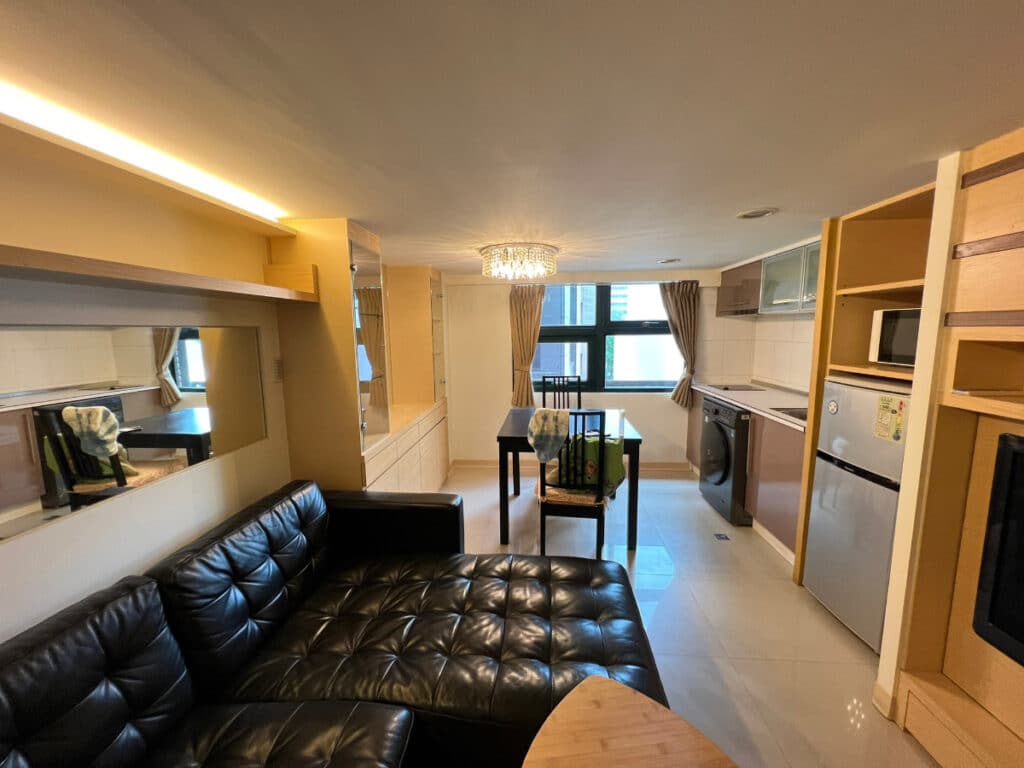 Now that you have moved to Taiwan, maybe you live in your school's dorm, or you are staying at a place rented by your company, or it could be any other case. Choosing a place to stay can be challenging, from the right city to the right neighborhood. Taiwan is generally considered a cheap place to live compared to other countries, but among the Asian countries, you can say that it's right in the middle, less expensive than Japan or South Korea anyway.
If you decide to live in the Taipei area or New Taipei as a foreigner, you can have the following advantages:
Quick access to the Taoyuan International Airport
The best public transportation in Taiwan
Access to a variety of restaurants, bars, shops, sporting events, etc
More work opportunities and plenty of day trip possibilities
You won't necessarily have to speak Mandarin
Your monthly budget (in $US) might look like this table (note that it is not 100% accurate and it can be cheaper or slightly more expensive).
| | |
| --- | --- |
| Expense | $Cost |
| Rent | $250- $1600 |
| Water and electricity | $100 |
| Mobile Phone | $25 |
| Eating Out | $4-$30 per day |
| Groceries | $100 |
| Gym Membership | $45 |
| Easy Card monthly plan | $45 |
| TOTAL | $570-$1945 |
Some recommended friendly neighborhoods for foreigners are Da'An especially if you are a student, and Xinyi (home to Taipei 101). You might also consider other cities, such as Taoyuan, Hsinchu, Tainan and Kaohsiung (in the south), where the cost of living is a lot cheaper. You will, however, need to take your Mandarin seriously.
When you arrive in Taiwan, it might take you some time to rent an apartment, so it is often recommended to stay in an extended-stay hotel to save more money. The mrhost platform can help you find extended-stay hotels all around Taiwan for a reasonable price. For normal apartments, you can check out 591.com but the website is only in Mandarin 😟(you might have to use Google Translate or get someone to help you). Most of the time, you will be required to give a two-month deposit when you sign the contract.
Life in Taiwan
Taiwanese culture
Taiwanese culture is a mixture of aboriginal, Chinese, and Japanese cultures; over the years, it has become a unique and distinct Taiwanese identity. The Taiwanese originally belonged to the Austronesian cultural group. However, in the early 1600s, an important number of people migrated from Mainland China, bringing with them the Chinese customs, food, language, and culture. Additionally, after 50 years of Japanese colonization, Taiwanese culture became widely influenced by Japanese culture, which includes food preferences like sashimi, architecture (the Presidential Palace as an example), and language (many Japanese words became part of the Taiwanese language). Traveling to Taiwan will give you a chance to visit many places reminiscing their history such as the National Palace Museum in Taipei.
Taiwanese language
While Mandarin Chinese is the official language of Taiwan, you should not be too worried about not being able to speak it as English is becoming more and more common. There are foreigners who have lived in Taiwan for over 4 years with little or no Chinese, but they still manage to enjoy their life here. Taiwanese (also known as Taiyu), Hakka, and the Formosan languages are among the other languages you may also encounter. If you plan on staying in the northern part of Taiwan, speaking Mandarin may not be necessary, but if you are going to live in the south, you most definitely need to have some knowledge of the language.
Holidays and Festivals in Taiwan


Holidays in Taiwan are quite different from the holidays you are used to in your home country. There are over 60 holidays and festivals, with the main holiday being the Chinese Lunar New Year. Western holidays are partially celebrated here, so you have to get used to going to work or going to school on December 25th or 31st. The following article contains the top 5 festivals you should experience in Taiwan.
Taiwan transportation
Getting around in Taiwan is pretty convenient as they have one of the best MRT systems in the world. You just need to purchase an Easy Card (around NT$ 100) and you can use it for almost everything and anywhere in Taiwan, from riding a bike (U-Bike) to taking the trains. If you stay in Taipei or New Taipei, you have very little need to drive because public transportation is right there at your door.
Buses
Buses travel almost every major street in Taiwan. They're clean, safe, and cheap (sometimes less than US$ 1). If you want to travel to some remote places, you are definitely better off taking a bus. However, there may be occasions when the bus is 3 to 5 minutes late.
MRT & Trains
Taking the MRT will take you anywhere in Taipei and New Taipei. Once you arrive in Taiwan, you should download the Metro app (it's in English). They follow a regular schedule (from 6 AM to midnight or 1 AM at some stations). The announcements and the signs on the MRT are in both English and Mandarin. Additionally, you can also take the regular trains or the High Speed Rail to travel from city to city. The fare is much higher and you should reserve your ticket in advance, especially if you are traveling on weekends. If you encounter any issues, you can talk to the staff. They will be more than happy to help you.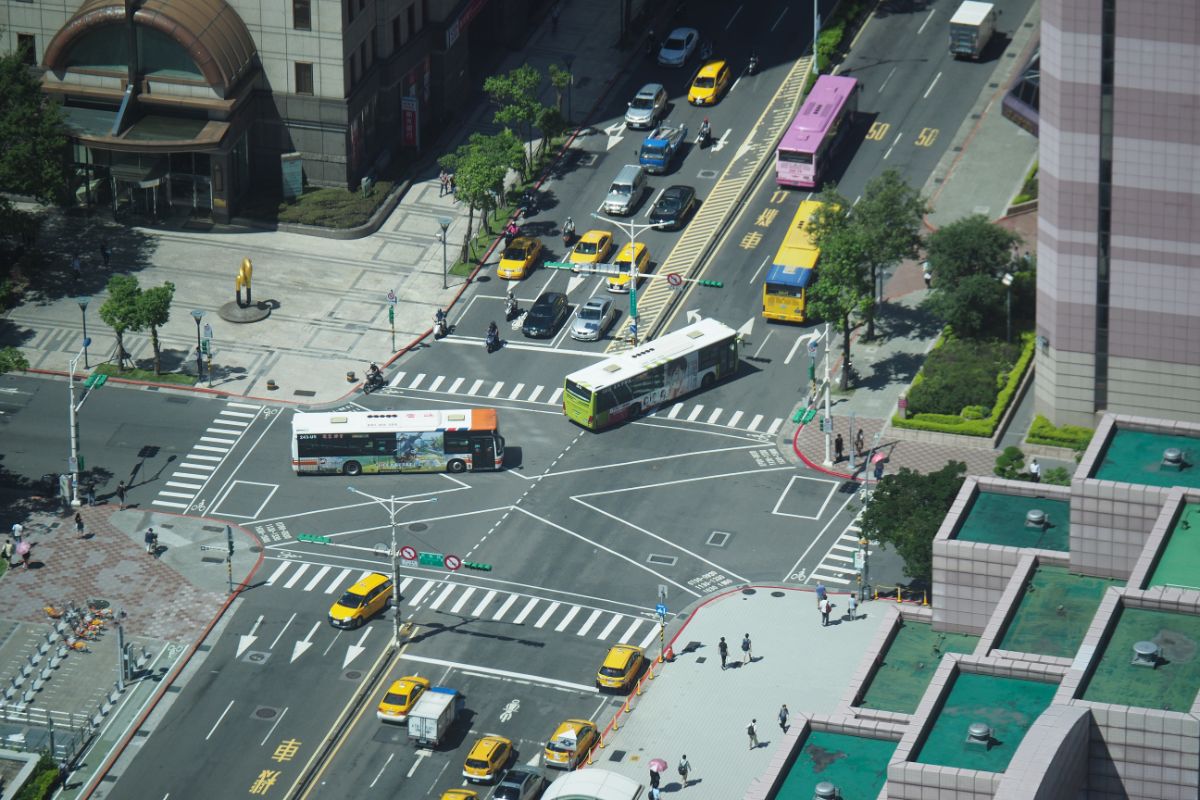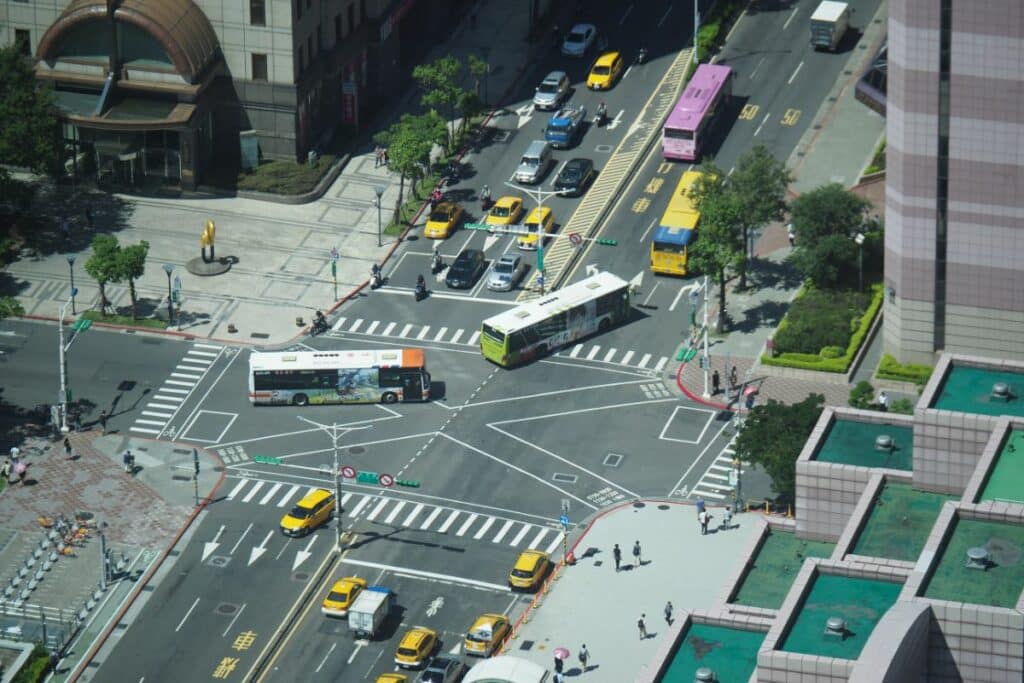 Taxis in Taiwan
You can take a taxi in most cities in Taiwan. It comes with a taxi app that you can download on your mobile phone. Taxis are metered and the fares may differ from city to city. Nevertheless, it is still considered cheaper than in most western countries. Taxi drivers most of the time don't speak English, so it is better to have your address written in Mandarin. Some foreigners do have bad experiences where the taxi drivers run a longer distance and make them pay more than they should normally pay, but it is not common. Outside of these incidents, you have nothing to worry about. Uber is also available in Taiwan, but only in some cities such as Taipei, Taichung, Kaohsiung, Taoyuan, and Hsinchu.
Driving in Taiwan
Driving in Taiwan is difficult due to the chaotic nature of the local driving culture. There are traffic laws in Taiwan, but they are not often followed by crazy drivers. You might also notice scooters everywhere around you, whether you are driving or walking. That's because Taiwan is the world's capital of scooters.
If you plan to stay for a long time, you might need a Taiwan driver's license. It is also possible to rent a car if you want to get around. Feel free to check out this article: Taiwan Car Rental and 6 Things You Need to Know.
Taiwanese Food (Night Markets)
You may or may not be aware, but Taiwan has made its name in terms of cuisine. Bubble tea and beef noodles are just two of the many well-known Taiwanese dishes. When living in Taiwan, you might never have to cook at home because eating out is way too convenient. Everywhere in Taiwan, food is available 24/7. It is not only cheap but also tasty. From breakfast restaurants to local noodle shops, you will find various foods that you can get used to, whether they are Japanese or Chinese-style. Din Tai Fung is the country's most famous restaurant. If you are vegan or vegetarian, Taiwan is also your place as there are tons of options for you. In case you find yourself not liking Taiwanese food, you will also find many western restaurants. You can read this article: Top 10 restaurants, street food you must try when you travel to Taiwan.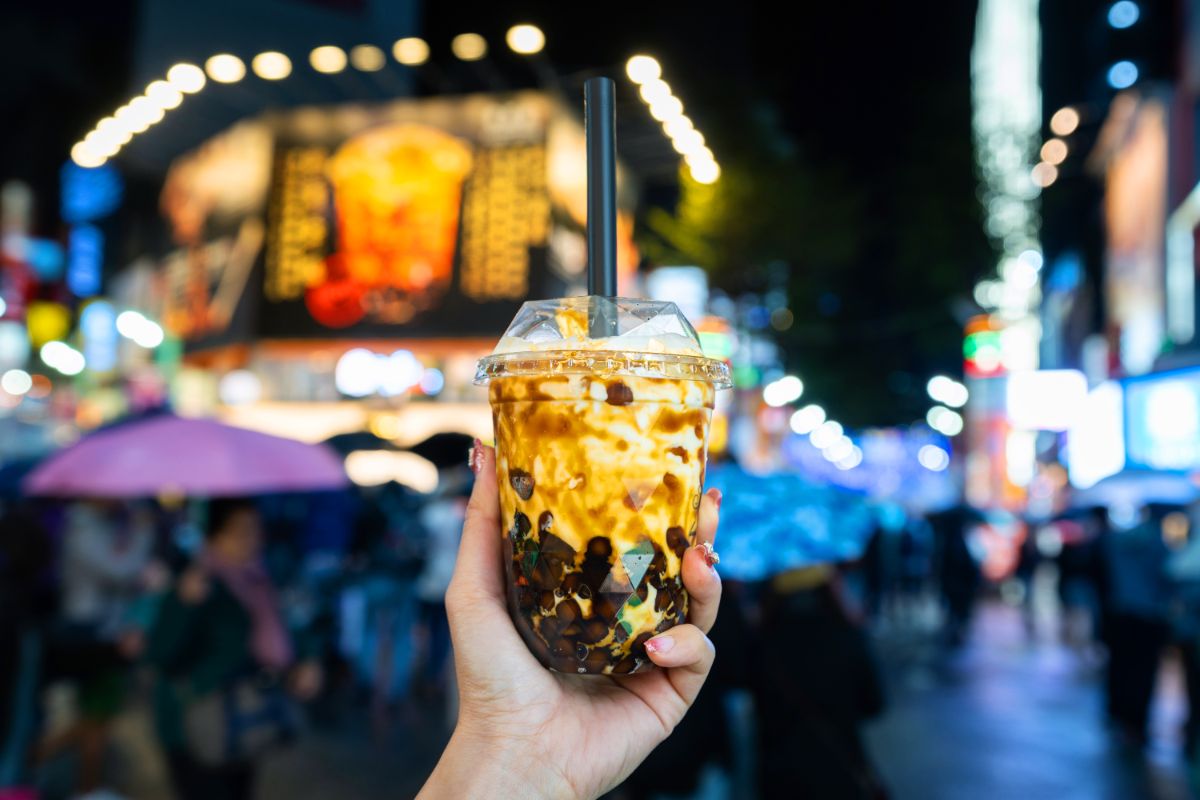 We can't talk about Taiwanese food and not mention Taiwan's night markets. I'll say that one hasn't really experienced Taiwan if they have never been to a night market. A night market is a place where you will meet all kinds of people (young people, tourists, etc.) and also where you get to experience Taiwan's most famous street foods. The following are some well-known night markets in Taiwan: Shilin Night Market and Ximending in Taipei, Ruifeng and Liuhe Night Market in Kaohsiung, and so on.
Open a bank account
As a foreigner living in or thinking about moving to Taiwan, you will definitely need to open a bank account. While the process of opening a bank account pretty much follows a standard process across the globe, there are a few things you may want to know before opening a bank account in Taiwan. Most banks require that you have a valid ARC, passport, email, and Taiwan phone number. Feel free to check out this article for more details about the process of opening a bank account in Taiwan.
What's fun in Taiwan?
Besides visiting night markets, there are many attractions here in Taiwan. If you live in Taipei or New Taipei, you will have many options for one-day trips, for example, going to Jiufen Old Street (the inspiration for Miyazaki's famous Spirited Away). You can also visit Shifen Old Street and write your wishes on a lantern (you never know, maybe you will meet your other half there 😉). Another option is to take the glass-bottom gondola (cable car) ride to Maokong, famous for its teahouses. For those who enjoy hiking, Elephant Mountain in Xiangshan is a must-see destination, from which you can see Taipei 101 and the entire city skyline. If you live in the south, you should visit the famous Taroko Gorge and the Dragon and Tiger Pagodas. They are absolute works of art.
Now let's talk about the nightlife in Taiwan (I believe that's one of the things you may be really curious about 😄). Entertainment is pretty easy to find in Taiwan, especially at night. Some people even call it the country that never sleeps. Taipei is known for having a fun nightlife scene, you will definitely find something to do every night with many options such as nightclubs, bars and the famous Taiwan KTVs (karaoke).
Here are a couple of bars and clubs you may consider visiting to have fun:
Taipei's LUXY club is the most famous in the country, and usually the only place where you might see internationally-famous DJs. Many foreigners go there to have a good time.
Barcode (the place to see and be seen in Taipei). Located in the Xinyi district, it offers a unique view of the surrounding area from the inside. DJs play different categories of music, including classic house, jazz, and others. Make sure you dress to impress!
45 Pub is a place for students to hang out. It's located near the National Taiwan Normal University and is open every night. The drinks are reasonably priced and there is no dress code restriction.
M Taipei is the city's most popular Latin music club. That is where you will mostly meet a lot of international students. The entry cost is rather reasonable compared to other Xinyi clubs, and it includes unlimited drinks.
You may also consider places like Omni, Carnegie, Triangle, Wave, Klash, AI and so on.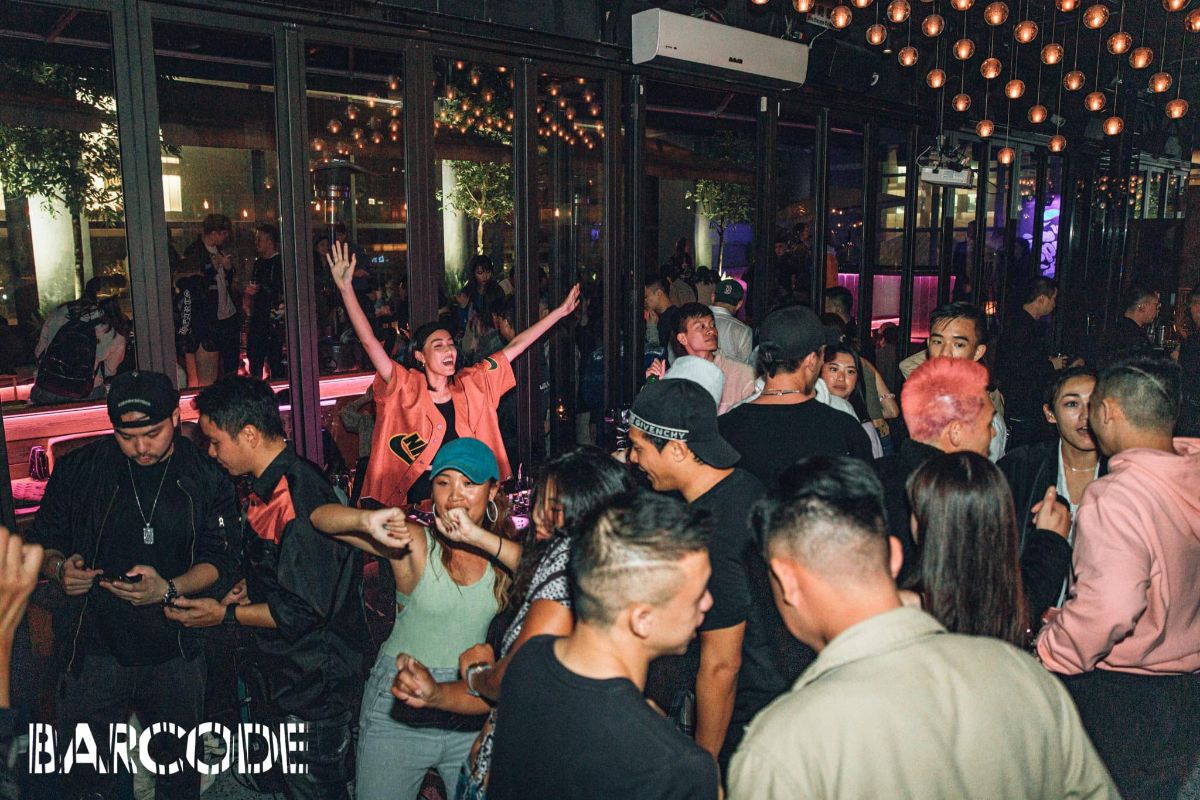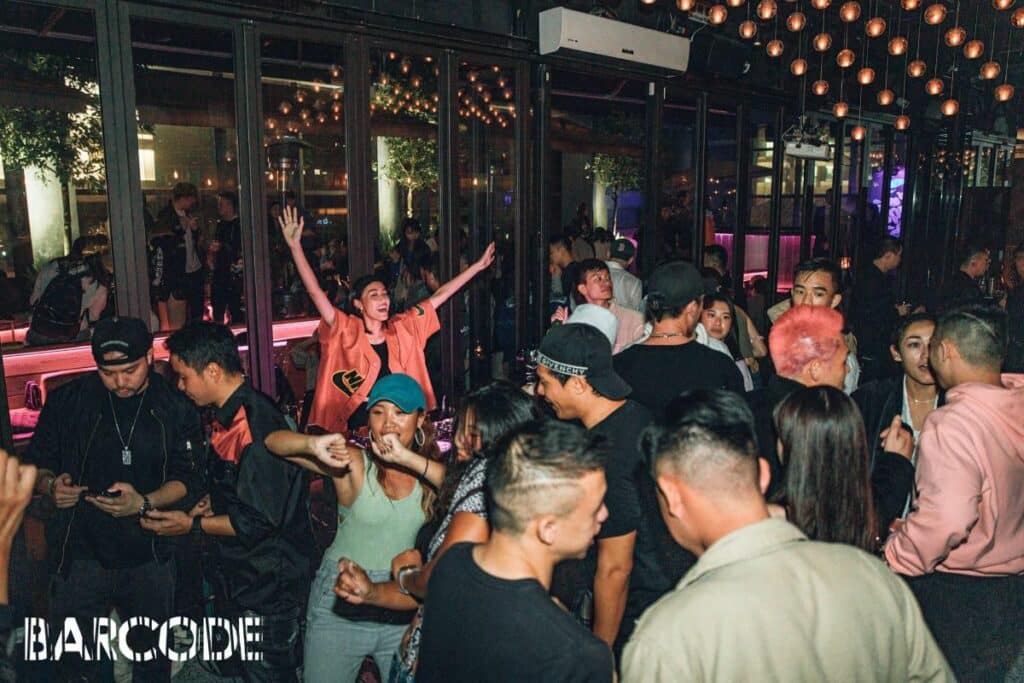 Taiwan customs
No matter how long you will stay in Taiwan, there are some customs you should be aware of in order to enjoy your time without offending or making Taiwanese uncomfortable.
Topic of death
Let's start with the topic of death. Death in Taiwan is a taboo subject, and most people feel uncomfortable discussing it. Don't be surprised when you use an elevator in some hospitals or buildings and you don't see the 4th floor. It is because "four" in Mandarin sounds like "death". Clocks and white flowers are also inappropriate gifts to give to others (white symbolizes death in Taiwan). You should NEVER, EVER put your chopsticks upright in a bowl of rice. 🙅🏼‍♂️
Taiwanese behavior
In Taiwan, it is not common to see two Taiwanese friends hugging or kissing each other as a way of greeting; they find it pretty strange. They will usually wave at each other. It is also impolite to unwrap a gift immediately after receiving it. Taiwanese people are considered to be welcoming and friendly. For them, saying "No" directly to someone is impolite. If you ask your friend to go somewhere with you and he/she doesn't want to go, they will prefer to say "Maybe" and come up with an excuse later instead of giving you a clear and direct "No." On public transportation, Taiwanese people are really quiet, so to prevent some unwanted and awkward looks, don't talk too loudly. Additionally, because of COVID-19, it is now against the law to eat on public transportation.
Taiwan: The Scooter Capital of the World
Living in Taiwan, you will have the impression that everybody rides a scooter. The island has more scooters per capita than anywhere on the globe. Also, don't be surprised if you see a whole family on a scooter 😂. Taiwanese people will ride scooters to go anywhere they could reach by just walking for 5-10 minutes.
Garbage trucks play Beethoven
That's definitely something out of the ordinary. In Taiwan, the garbage trucks pass by every neighborhood 5 times a week, and every time you will have to get ready to listen to Beethoven's Fur Elise. For those unfamiliar with it, here is a video.
People wearing masks
In Taiwan, almost everybody wears a mask on a daily basis, even before the pandemic, to avoid infecting others if they are sick with a cold, but mostly because of the air pollution. So get ready to see people wearing masks even after the pandemic is over.
7/11 is your new business address
These 24/7 convenience stores are everywhere and offer another level of convenience, even in remote villages. They are completely different from the usual convenience stores of western countries. Prepare yourself to be amazed! You can basically do anything there: buy train tickets, pay your school tuition, ship packages, print documents, call a taxi; and so on.
Perfection, like in any other country, does not exist, and Taiwan is still on the road of development. Before you make up your mind (if you have not already 😄), here are some pros and cons of living in Taiwan that summarize this article.
Pros of living in Taiwan
The cost of living in Taiwan is low compared to western countries and other Asian countries like Japan, China, and Korea.
Public transportation is really convenient, modern, and efficient.
Taiwanese (a mixture of Asian cuisines), is affordable and can be found everywhere and anytime.
Taiwan is known for gender equality. Women's rights are taken seriously (the president is a woman). Taiwan is also the first country in Asia to legalize gay marriage in 2019.
Taiwan is one of the friendliest Asian countries. Taiwanese people are always willing to help you.
Taiwan is a country that places great emphasis on education, which is also affordable. The island is home to one of the world's best universities and they provide good scholarships for international students.
Taiwan has a modern and exceptional healthcare system available for ANYONE and is affordable.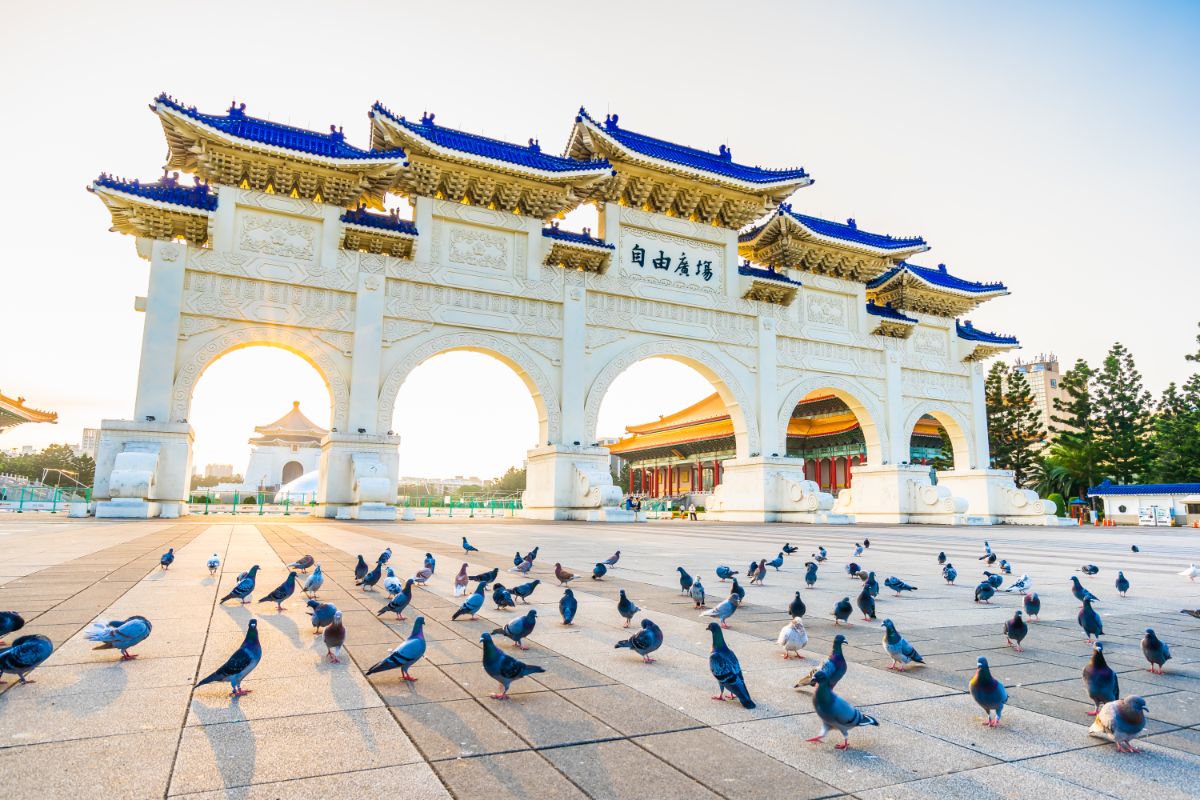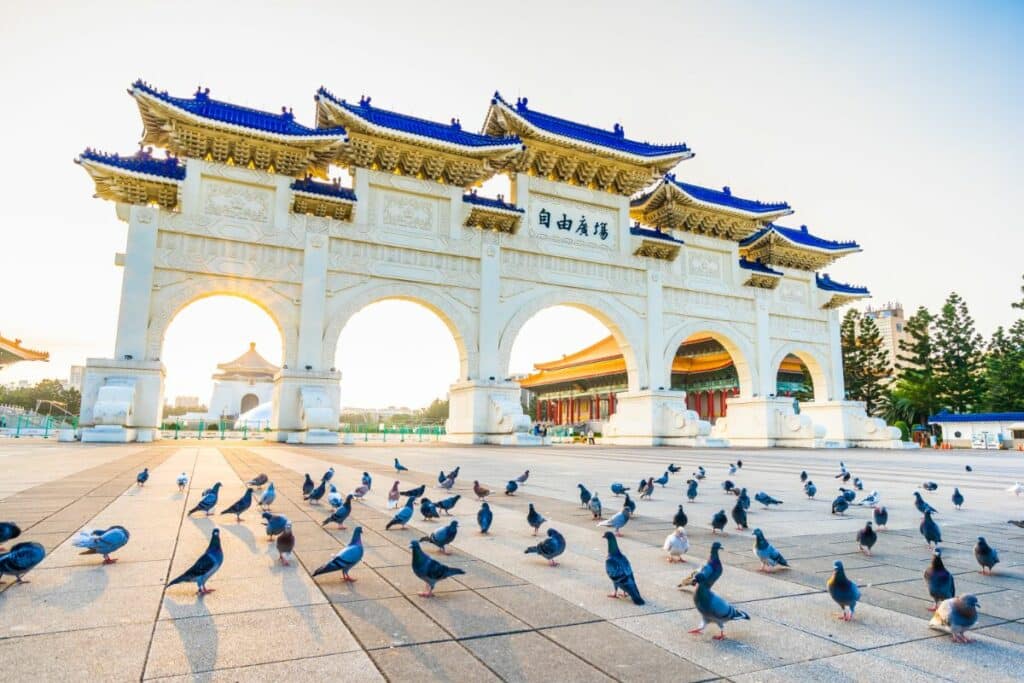 Cons of living in Taiwan
Living in Taiwan means accepting earthquakes as part of your everyday life. You won't see Taiwanese people panicking when it is happening.
Typhoons occur often during the year, mainly between June and August.
Salaries for freshly graduated students are low, and it is not easy for foreigners to find a job besides teaching English.
Traffic is pretty crazy.
Air pollution is a serious issue.
In Taiwan, there is almost no work-life balance, and the workplace atmosphere is regarded as stressful, with many unpaid overtime working hours.
You will always be seen as a foreigner no matter how long you have been living here.
Despite everything, Taiwan is a very welcoming country. So you are invited to come, whether it is for study, for business travel or for tourism.
Full List of Taiwan Monthly Hotel for 2023