Last Updated on 11-22-2023
If you're planning a family trip to Taiwan and looking for a comfortable and convenient place to stay, consider one of the many family-friendly monthly hotels in the country. These hotels offer spacious and comfortable accommodation, child-friendly amenities, and convenient locations.
In this article,we present to you some of Taiwan's most popular family-friendly hotels and accommodations that are sure to be a paradise for your children!
Monthly Hotels Basic Introduction
Monthly hotels are a type of extended stay that provides monthly living accommodations for those who need a short-term stay. Because Monthly hotels are paid for a month, you can get a better deal on living compared to the daily-based fee of a traditional hotel. Furthermore, because the majority of monthly hotels are provided by property management companies, you will not be bothered by regular landlord visits or rent checks.
How to choose a family-friendly Monthly Hotel in Taiwan?
Taking young children out overnight is not a simple task. There are many things to prepare, and we hope the place where the children stay is comfortable and has plenty of amenities to keep them happy and entertained. This way, the children can recharge their batteries, and the adults can relax. Therefore, below is a list of family-friendly hotels in Taiwan, analyzed from the following four aspects of being child-friendly.
☑ Does the hotel provide family-friendly amenities?
☑ Does the hotel offer children's playground facilities?
☑ Does the hotel provide leisure and entertainment facilities?
☑ What is the surrounding area of the hotel like in terms of daily necessities?
This article will cover family-friendly hotels in Taiwan that offer long-term stays, roughly divided into three city : Taipei, Taichung, and Kaohsiung.
How Much is a family-friendly hotels in Taiwan?
The family-friendly hotels in Taiwan price will depend on many kinds of factors, including location, hotel rating, quality of facilities, and house dimension. For instance, a hotel located in the city center with a five-star hotel rating will be more expensive than a normal hotel.
mrhost specializes in short-term rentals of 5 nights or more.
In general, the longer you stay, the more you can save. Double rooms are usually priced between NT$5,000 and NT$15,000 per 5 night, which may vary depending on room size and hotel facilities. For larger suites, fully equipped kitchens or two bedroom and one bathroom rooms, monthly prices can range from NT$13,000 to NT$25,000.
Family-friendly hotel
A family-friendly hotel is a type of accommodation that caters to the needs of families traveling with children. These hotels provide a range of amenities and services designed to make families feel comfortable and welcome. Some of the features that make a hotel family-friendly include spacious rooms and suites, kids' clubs and activities, childproofing, family packages and rates, and convenient locations near family attractions and public transportation.Some family-friendly hotels also offer value-added package deals and on-site laundry facilities, as well as separate menus for kids in their restaurants.
Overall, family-friendly hotels aim to provide a comfortable and enjoyable stay for families, with a range of amenities and services designed to meet their unique needs.
Family-friendly hotel features
◈ Price
◈ Location & Transportation
◈ Family stay:Children under the age are free of charge if they do not occupy a bed
◈ Baby-friendly amenities:Baby bed、Baby bath、Bottle sterilizer, Children's toothbrush、Slippers and Bath set.
◈ Public Facilities:Coffee maker、Business center、Fax/photocopying、Meeting room、Gym、Swimming facility、Laundry room
◈ Hotel service:Daily room cleaning and 24-hour reception.
◈ Surrounding living functions
◈ Hotel rating
Taipei Family-Friendly Monthly Hotel
Taichung Family-Friendly Monthly Hotel
Kaohsiung / Tainan Family-Friendly Monthly Hotel
Silks Club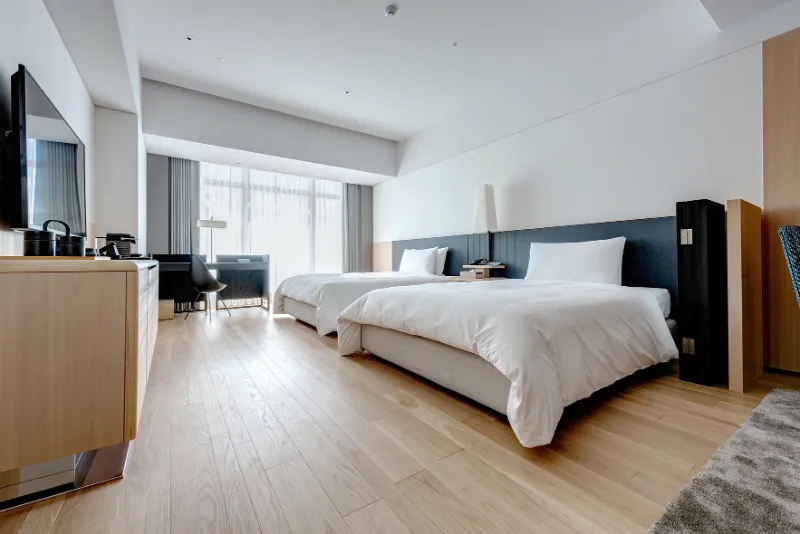 Silks Club International Hotel is a prestigious 5-star hotel located in Kaohsiung, Taiwan. The hotel offers 147 elegantly appointed guest rooms, all located on executive floors, ensuring a comfortable and luxurious stay for guests. Silks Club International Hotel is renowned for its opulence and caters to a discerning clientele seeking the utmost indulgence during their stay.
One of the remarkable features of the hotel is its appeal to families. While providing a lavish experience, the hotel also caters to the needs of families, making it an ideal choice for those traveling with loved ones. However, it's important to note that the hotel does not accommodate children below the age of 10.
Nestled in the heart of Kaohsiung, the hotel enjoys a prime location with convenient access to the city's attractions and amenities. Its strategic position near the Sanduo Shopping MRT station ensures easy transportation for guests, making it a perfect base to explore the vibrant surroundings.
Overall, Silks Club International Hotel in Kaohsiung is a haven of luxury, art, and top-notch service. Whether you're a family seeking a refined experience or a discerning traveler in search of opulence, this 5-star hotel provides an unforgettable and enriching stay.
Location & Transportation:5-minute walk from MRT Sanduo Shopping District Station
Family stay:The hotel only accepts children over 10 years old.
Public Facilities: Laundry room, On Site Restaurant, Outdoor Swimming Pool, Meeting Room, Gym
Surrounding living functions: MRT Sanduo Shopping District Station
Hotel rating:4.8/5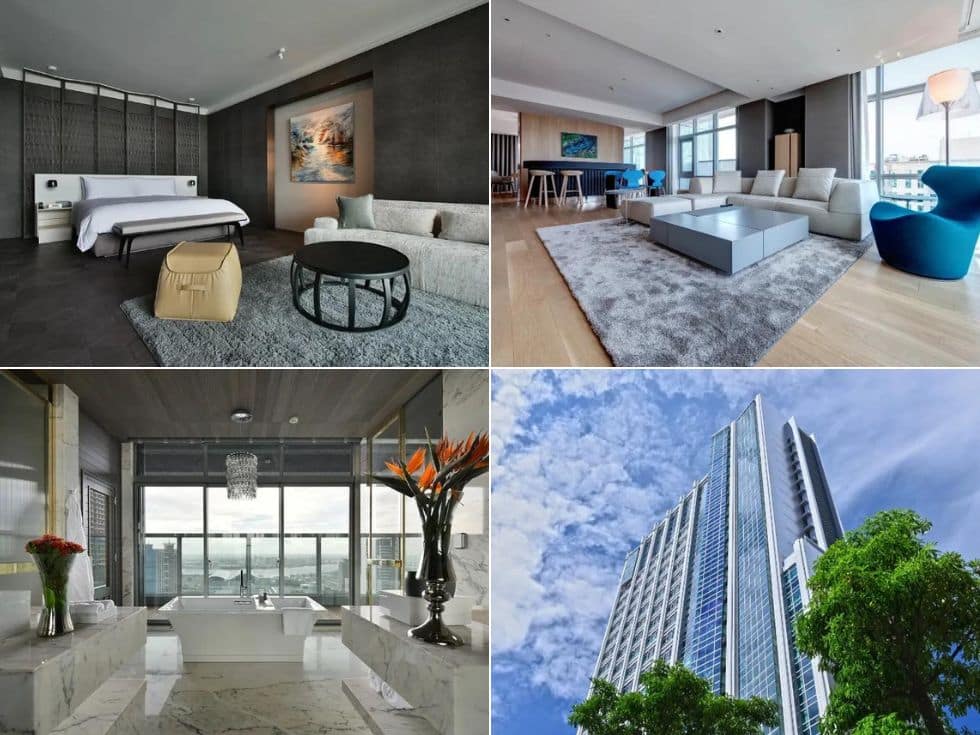 ---
The FAQ of Family-Friendly Monthly Hotels?