Last Updated on 06-09-2023
When you are planning a long-term stay in Taiwan, finding suitable accommodation that suits your needs and budget is crucial. One great option for long-term travelers is to stay in a hostel. Hostels offer affordable rates, communal spaces for socializing and meeting fellow travelers, and often provide amenities such as free Wi-Fi, laundry facilities, and communal kitchens. Additionally, many hostels are located in central areas, making it easy to access local attractions and transportation. This article has compiled a list of four best hostels in Taiwan, whether you're a budget-conscious solo traveler, a digital nomad looking for a social atmosphere, or a family seeking a unique cultural experience, the hostels offer a comfortable and affordable home away from home for your long-term stay in Taiwan.
Also, you can refer to the「Taiwan Monthly Hotel Selection」. The list includes 46 budget-friendly monthly hotels in Taiwan with Long Stay Deals.
Ximen WOW Hostel
Located in Taipei City, Ximen Wow Hostel is a popular choice for budget-conscious travelers who want to stay in a vibrant neighborhood.Ximen Wow Hostel is the perfect place to start your Taipei adventure. This comfortable and stylish property offers free Wi-Fi in all rooms and is strategically located in the lively Ximending district, putting you within easy reach of local attractions and sights. Nearby Sightseeing Places: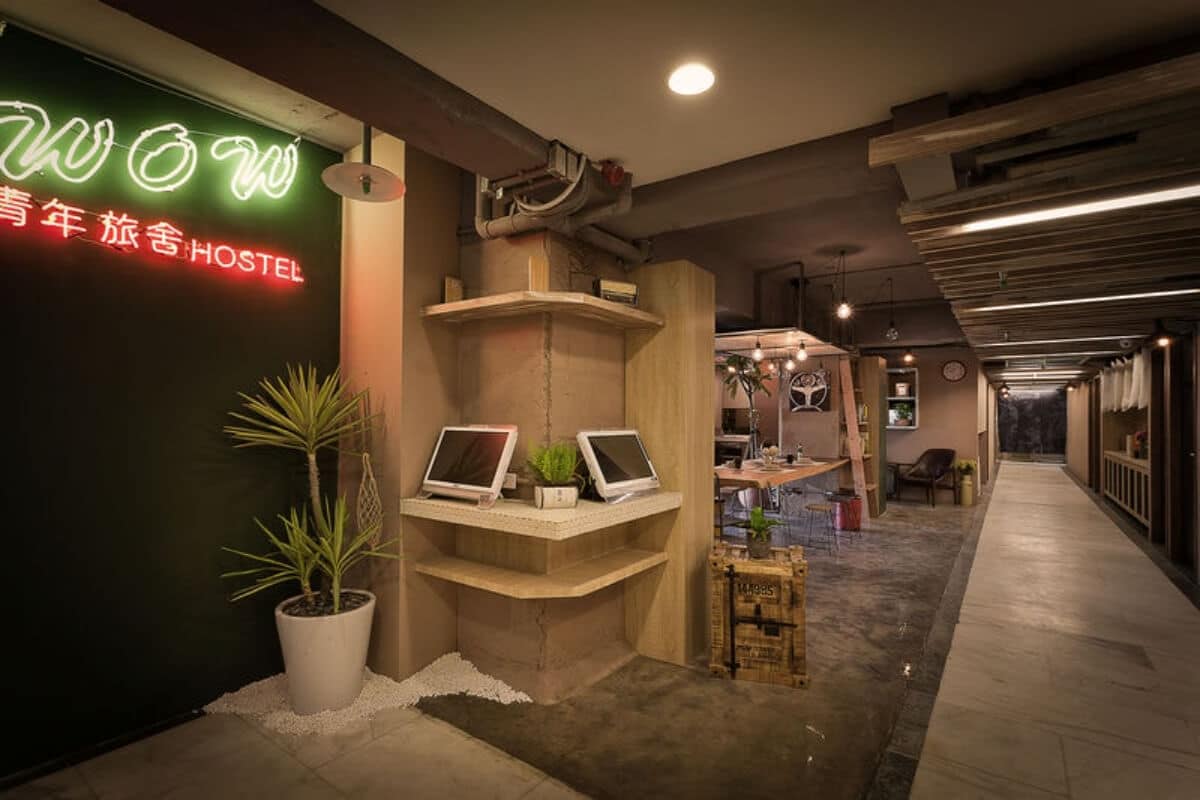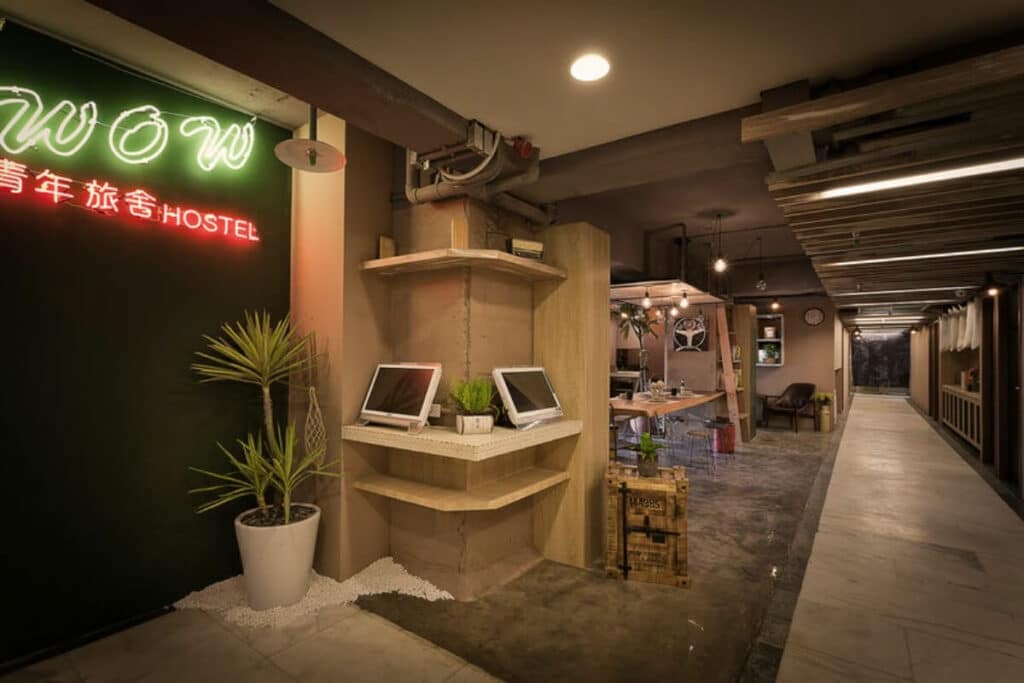 Sightseeing spots nearby
Red House Theater:
The Red House (西門紅樓) in Taipei's Ximen district is a historic landmark that offers a unique cultural experience. Originally built in 1908, the Red House is now a popular destination for locals and tourists alike, with a variety of shops, cafes, and art galleries. From handmade crafts to quirky souvenirs, you'll find a little bit of everything at the Red House. Plus, the theater and galleries inside the Red House host a range of performances and exhibitions, from local theater productions to contemporary art. And don't miss the night market in the surrounding streets on weekends! Whether you're shopping, being entertained, or simply soaking up some local culture.
National Taiwan Museum:
Just 10-minute walk from hotels, the National Taiwan Museum (NTM) in Taipei offers a fascinating glimpse into Taiwan's rich history and culture. The museum features a wide range of exhibits, from prehistoric artifacts to contemporary art. Visitors can explore exhibits on indigenous culture, natural history, fine art, and political history. The NTM also hosts cultural events and workshops, providing a dynamic and interactive experience. Whether you're a history buff, art lover, or just looking for an interesting way to spend an afternoon, the National Taiwan Museum is a must-visit destination.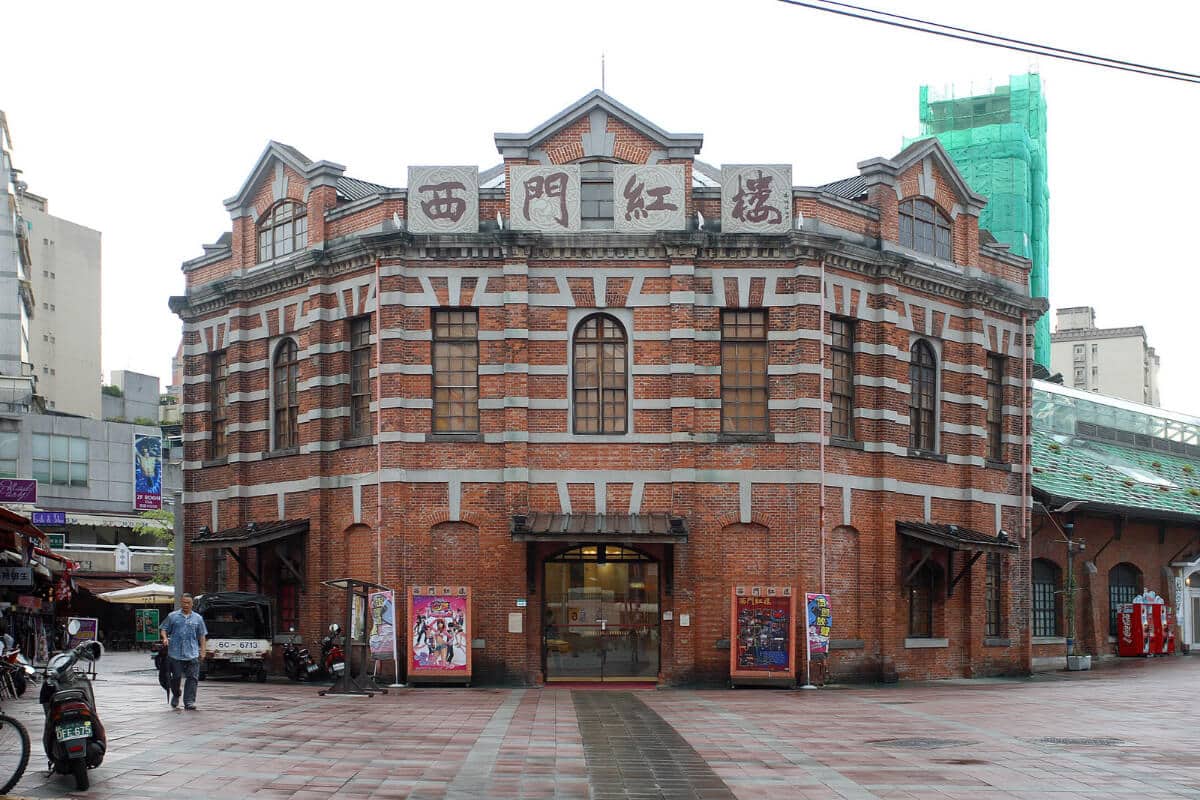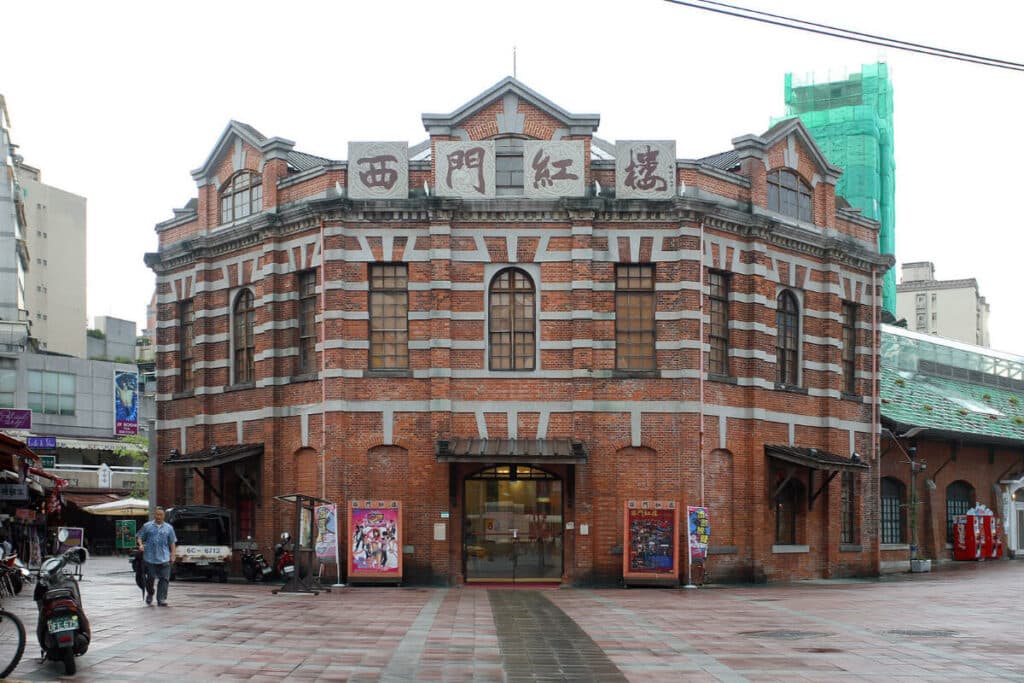 Beimen WOW Poshtel
Beimen Wow Poshtel is a modern and stylish hostel in Taipei City offering private rooms and female-only dorms. The shared lounge is a spacious and inviting place to relax and mingle with other guests. The guest rooms feature an attractive industrial-style design with air conditioning and hardwood flooring. The shared kitchen is available for guests who prefer to prepare their own meals. Located in the Datong District, guests can explore traditional Taiwanese architecture and bustling night markets in the area. It's the perfect base for your Taipei adventures!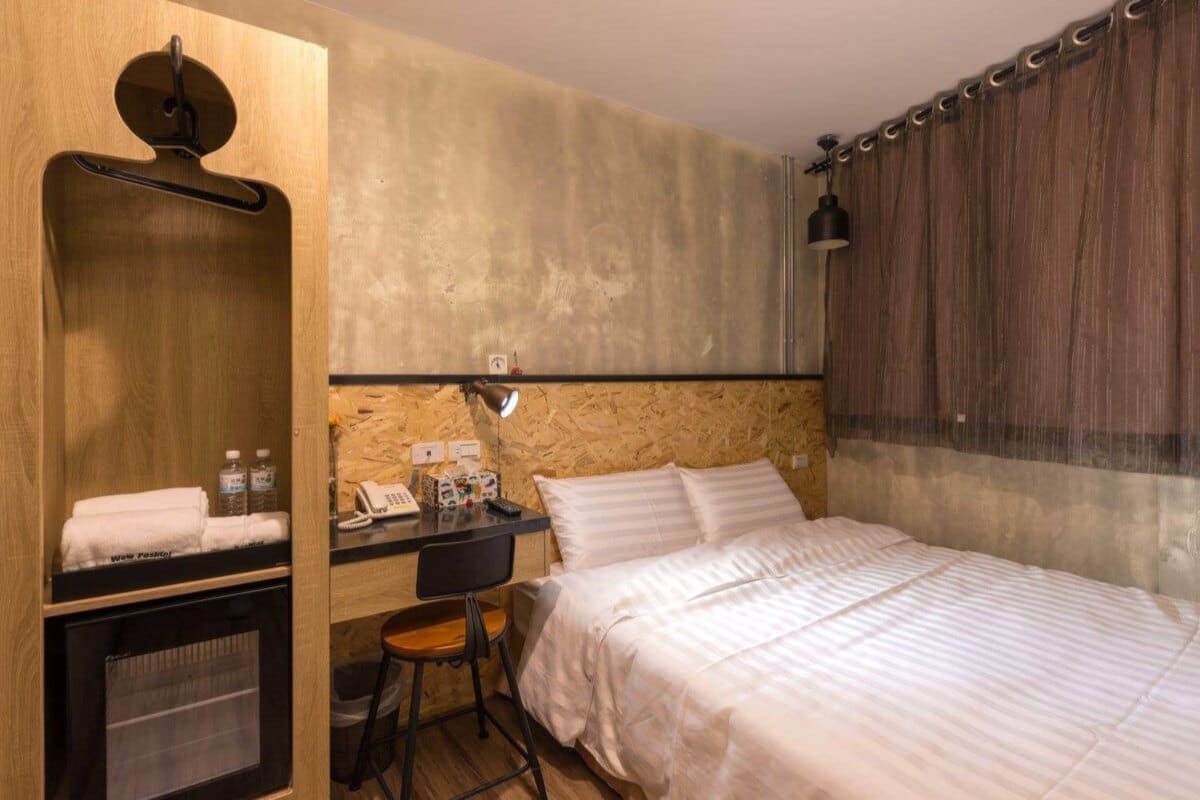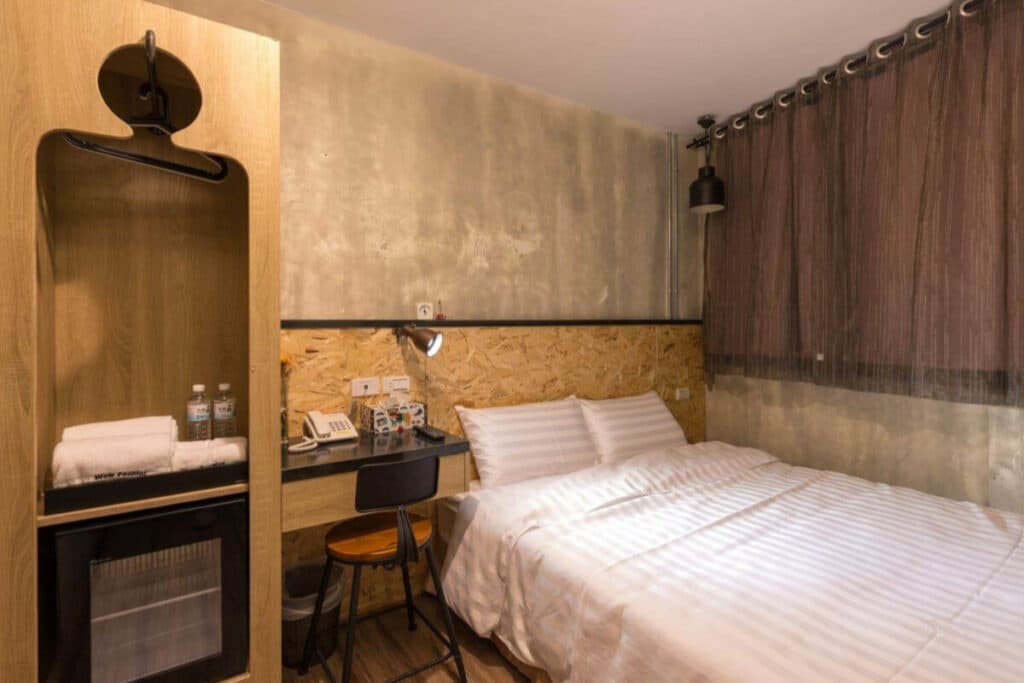 Sightseeing spots nearby
Dihua Street:
Di Hua Street, just a 10-minute walk from the hostel, is a historic and charming area in Taipei where you can experience the traditional side of the city. You'll find a variety of shops selling Chinese medicine, herbs, teas, and handicrafts, as well as mouth-watering Taiwanese snacks and classic dishes. Visit the Xiahai City God Temple and Baoan Temple to immerse yourself in the rich history and culture of Taipei. Don't miss the chance to explore this unique and delightful destination.
Taipei Confucius Temple:
Visit Taipei's Confucius Temple, a peaceful oasis in the bustling city. The temple is a beautiful example of traditional Chinese architecture, and visitors can take a moment to reflect and appreciate the serene atmosphere. Just a 15-minute walk from the hostel, it's a must-visit destination for those interested in history and culture.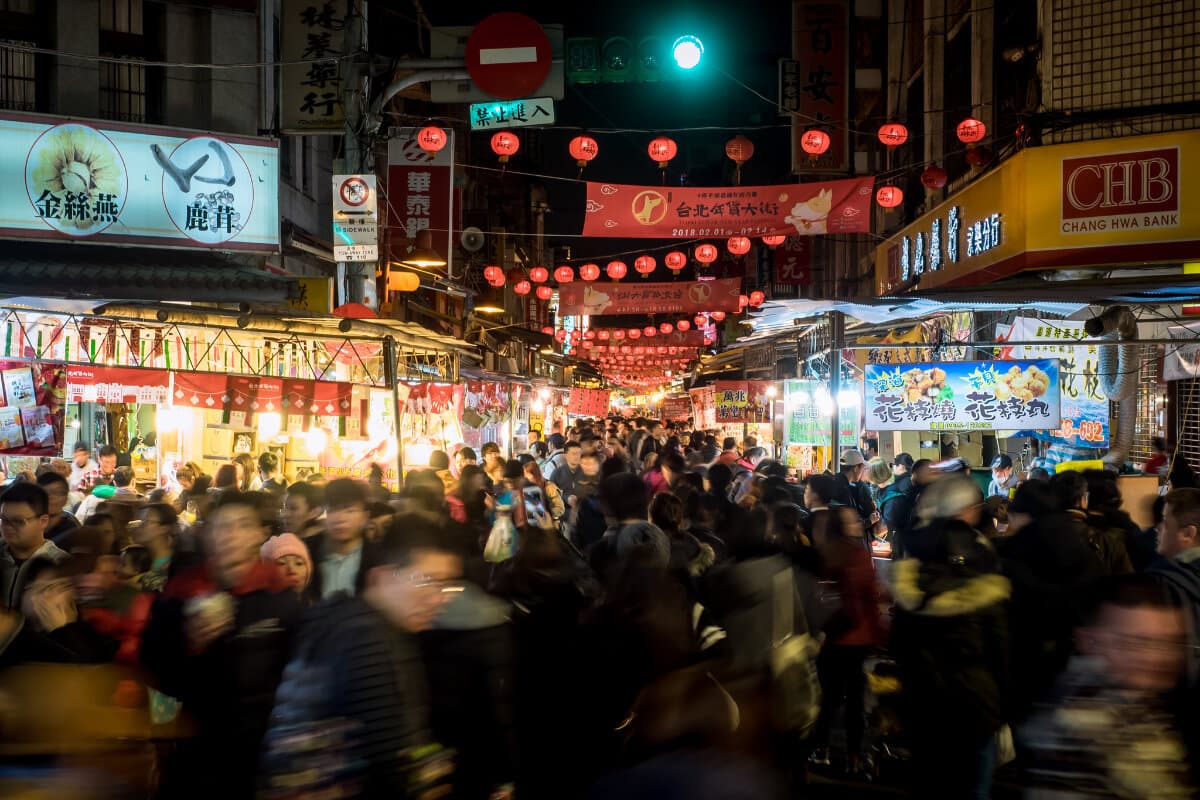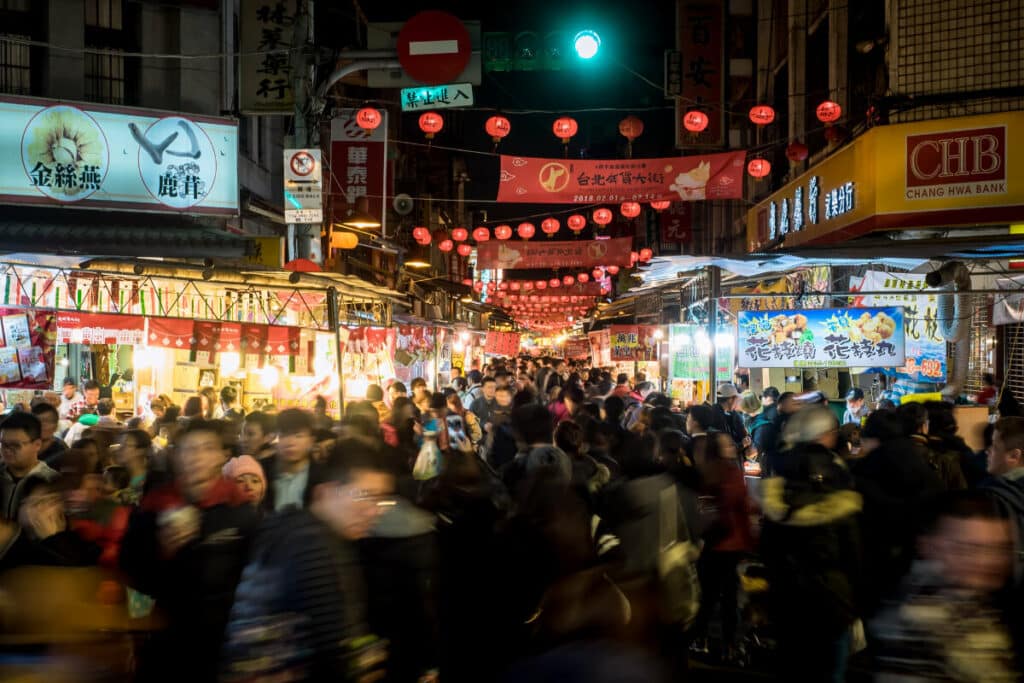 Tainanwow
In Tainanwow, you'll find a welcoming and comfortable atmosphere, with a shared lounge and playground where you can relax and mingle with other guests. The property also offers tours to help you explore the surrounding area. The guest rooms are tastefully decorated, and you'll have access to a shared kitchen if you'd like to prepare your own meals. Plus, the location is ideal, within walking distance of popular attractions such as Chihkan Tower and Tainan Confucius Temple.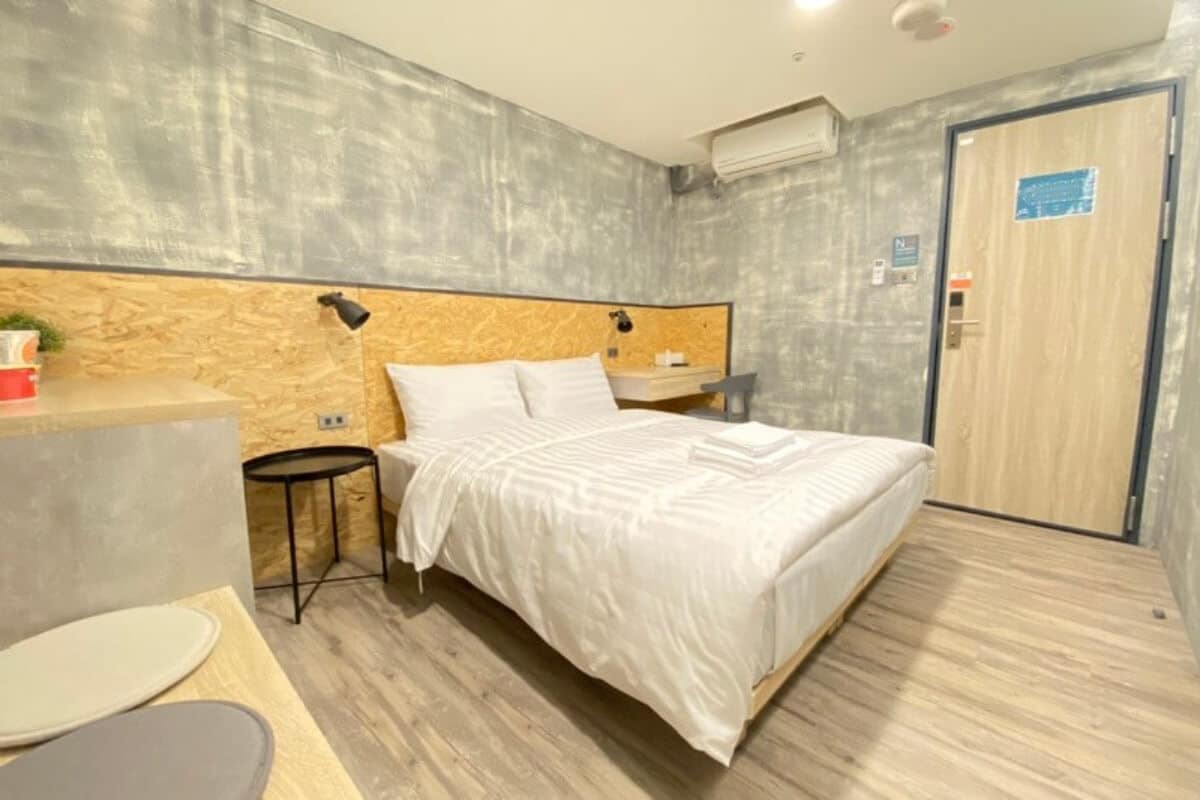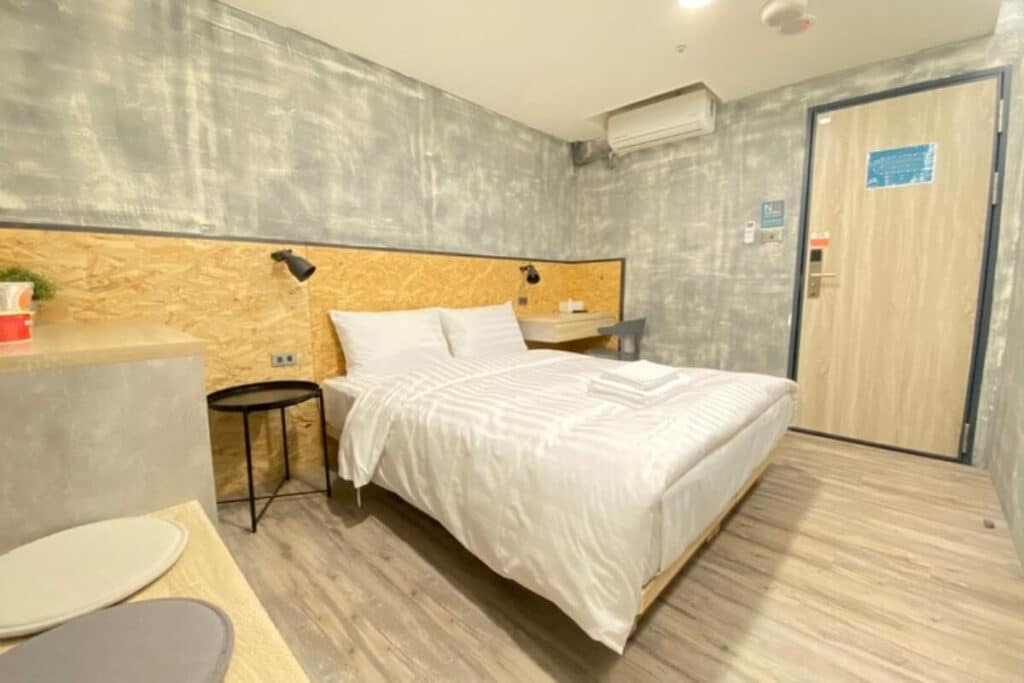 Sightseeing spots nearby
Anping Tree House:
Located just a 20-minute drive from the hostel, Anping Tree House is a must-visit attraction in Tainan. Originally a warehouse for storing camphor, the building is now home to a stunning treehouse, where visitors can walk amongst the branches of banyan trees. The intertwining roots and branches create a magical, fairy-tale-like atmosphere that is truly unique. The treehouse also offers great views of the surrounding park and the nearby Anping Fort. Don't miss the opportunity to take some incredible photos and immerse yourself in this enchanting setting.
Chihkan Tower:
The Chihkan Tower, also known as the Fort Provintia, is a historic landmark in Tainan. Originally built by the Dutch in the 17th century, the tower has since been destroyed and rebuilt multiple times. Today, visitors can explore the grounds and climb to the top of the tower for panoramic views of the city. And it's conveniently located just a 10-minute walk from the hostel.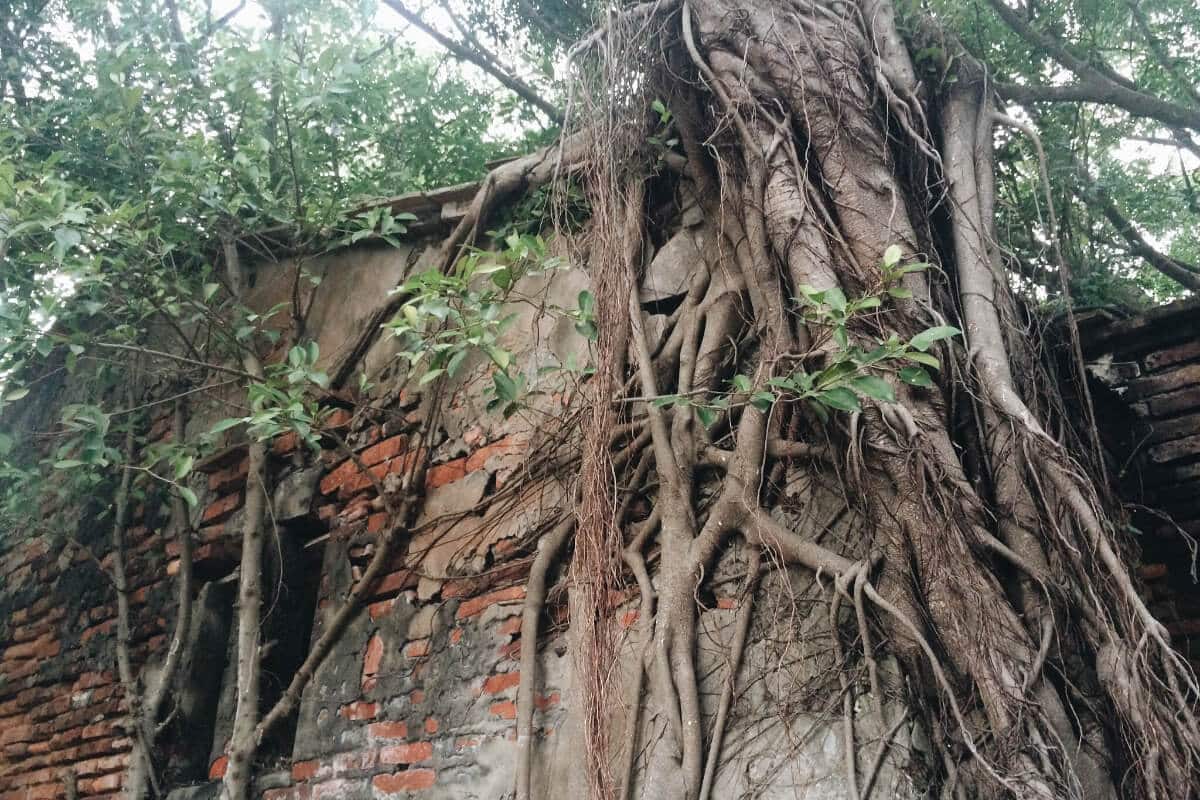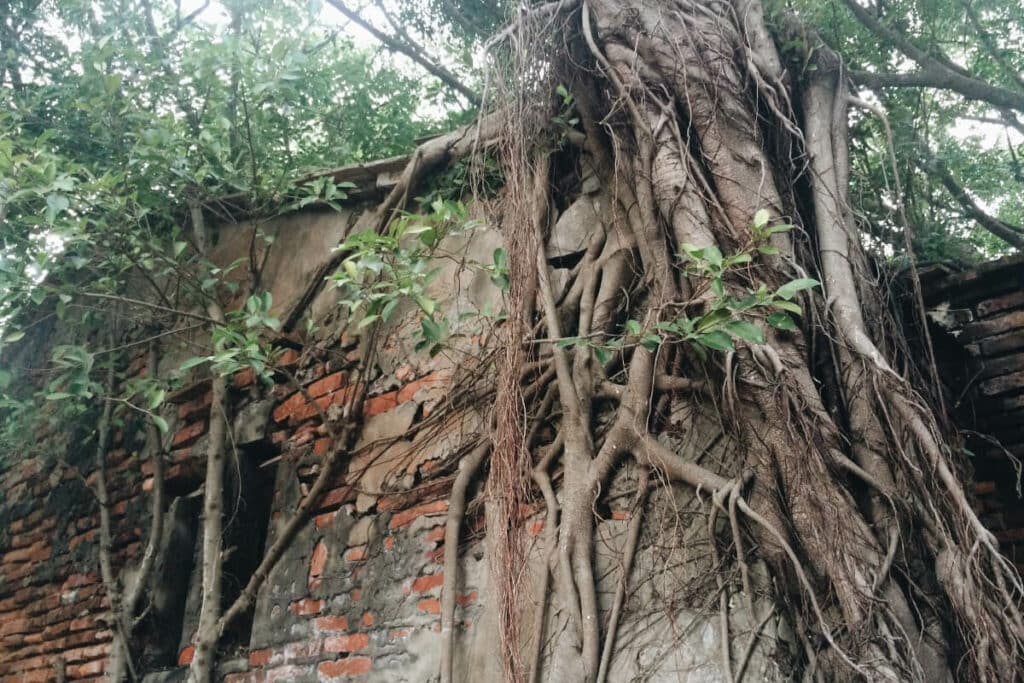 Hualien WOW Hostel
If you're looking for a cozy and comfortable place to stay in Hualien, then the Hualien WOW Hostel is an excellent choice. Located just a stone's throw away from the Hualien Train Station, this hostel is perfect for travelers who want to explore the city's natural attractions, such as Taroko Gorge and Qingshui Cliff.
Hualien WOW Hostel offers a leisurely and relaxed atmosphere, decorated in an industrial style with primitive elements. The property features a sun terrace where you can soak up some rays and enjoy the fresh air. Private guest rooms, mixed dormitories, and female dormitories are available, each featuring a flat-screen TV and attached bathroom. The staff is always available to help you book activities such as snorkeling, rafting, and cycling.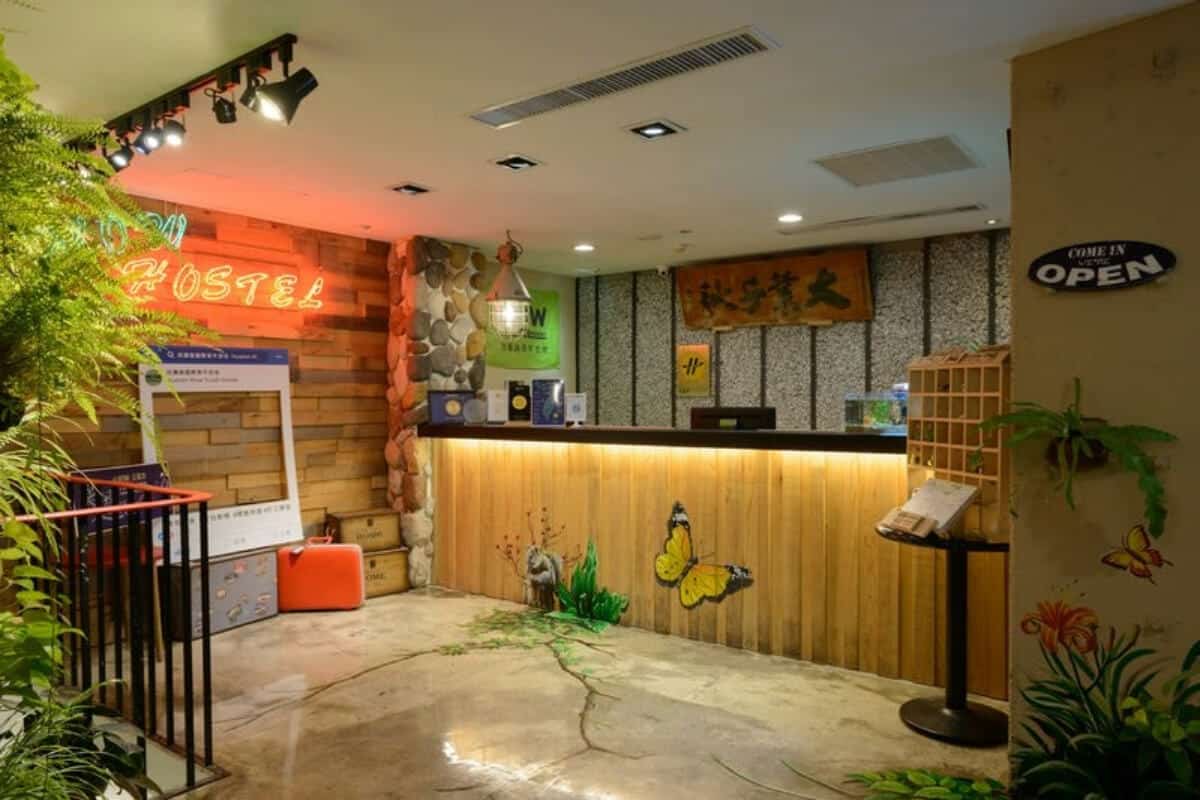 Sightseeing spots nearby
Qingshui Cliff:
Located in Hualien, Taiwan, the Qingshui Cliff is a stunning natural wonder that must be seen to be believed. This awe-inspiring geological formation rises over 800 meters above the Pacific Ocean, providing breathtaking views and photo opportunities. Visitors can drive along the scenic coastal highway to reach the cliff, which is just a short drive from the hostel. Once there, you can take in the stunning scenery, breathe in the fresh sea air, and marvel at the beauty of nature. Don't forget to bring your camera to capture the unforgettable views.
Taroko Gorge:
Taroko Gorge is a must-see destination for nature lovers. Located in Hualien County, Taiwan, it offers breathtaking views of towering marble cliffs, deep gorges, and rushing rivers. Visitors can hike the many trails that wind through the gorge, including the famous Shakadang Trail and Baiyang Trail. Other popular activities include river tracing, rock climbing, and visiting the many temples and shrines scattered throughout the area. The gorge is just a short drive from many hostels in Hualien City, making it an easy day trip for those staying in the area.
Pine Garden:
Discover the charm of Pine Garden in Hualien, a beautifully restored villa that once belonged to a Taiwanese entrepreneur. Surrounded by lush greenery, this historic property has been converted into a cultural and creative arts center, featuring exhibitions, performances, and workshops. Admire the traditional architecture and elegant design of the villa, with its spacious rooms, wooden floors, and antique furniture. Take a stroll through the picturesque gardens and enjoy the tranquil atmosphere. Located just a short drive from the hostel, Pine Garden is a must-visit attraction for those seeking a glimpse into Taiwan's rich cultural heritage.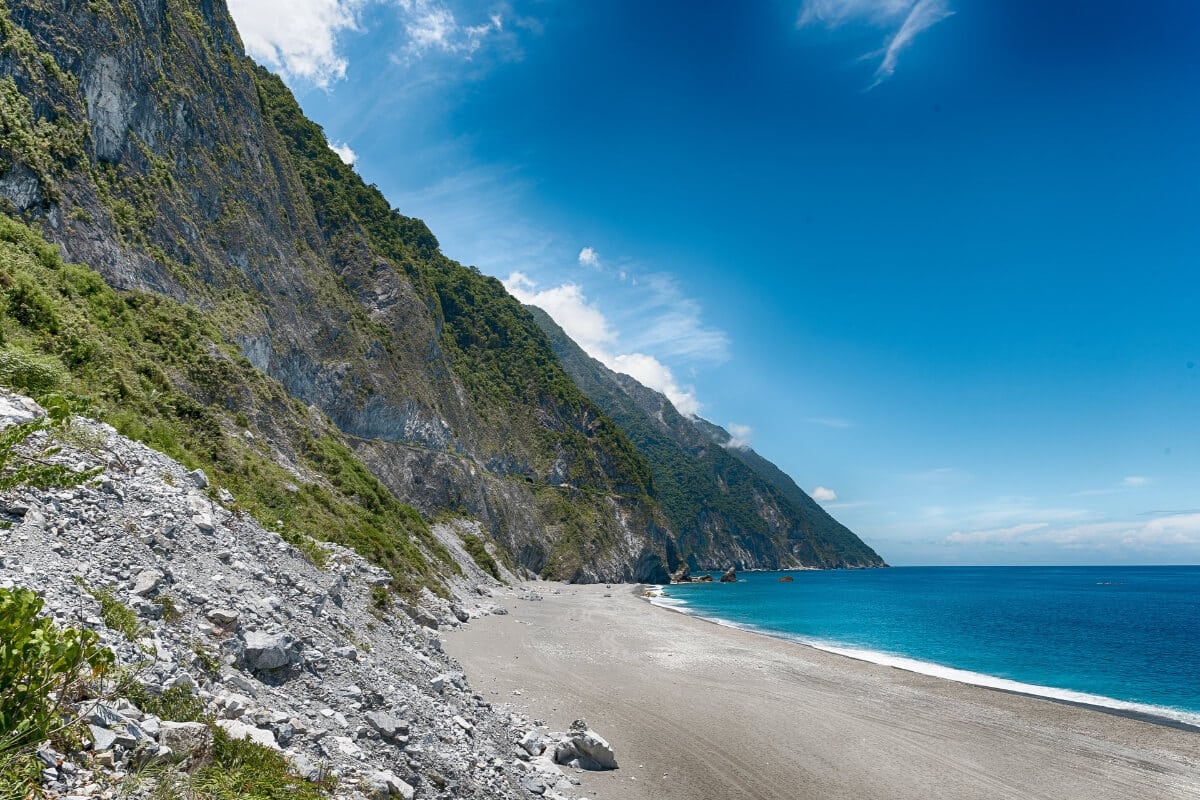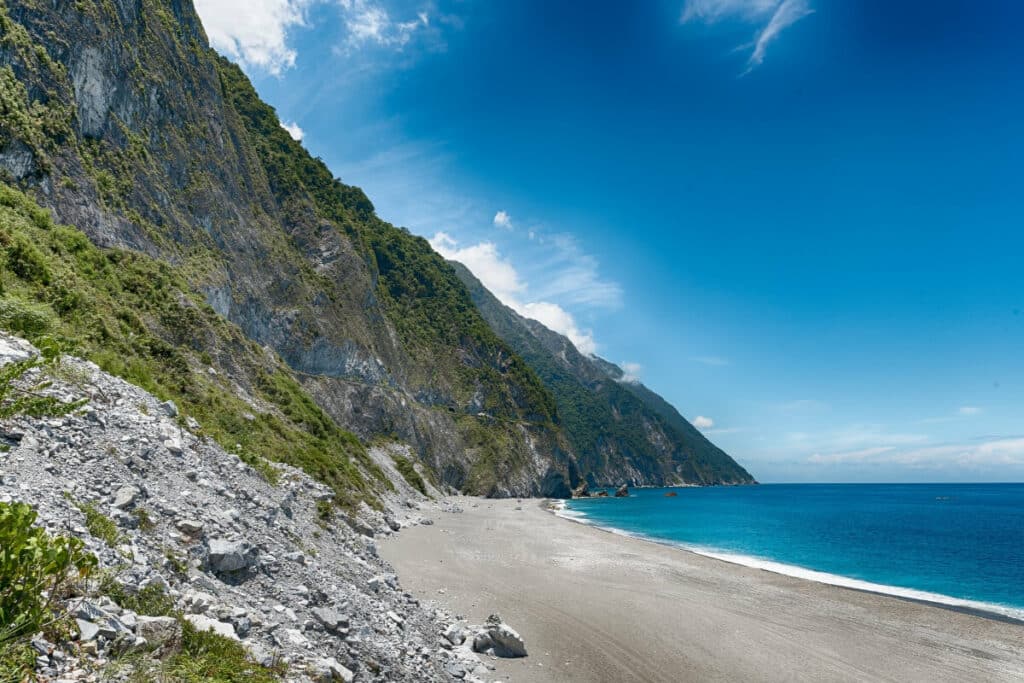 Extended Stay Hostels in Taiwan: 4 hostels
Each hostel offers unique facilities and is located near different sightseeing places, giving guests a range of options to choose from based on their interests and preferences.
Hostel Name
Location
Nearby attractions
Facilities
5 Nights Price
Ximen Wow Hostel
Taipei City
Longshan Temple,
Ximending Night Market,
Taipei Botanical Garden
Shared kitchen,
Coffee Maker,
Fax/Photocopying,
Guest Laundry
From TWD 2,120
Beimen Wow Poshtel
Taipei City
Taipei Confucius Temple,
Bao'an Temple,
Taipei Main Station
Tour Desk,
Shared kitchen,
Café,
Fax/Photocopying,
Guest Laundry
From TWD 2,113
Tainanwow
Tainan City
Chihkan Tower,
Tainan Flower Night Market,
Anping Old Fort
Shared kitchen,
Bar/Lounge,
Dining Room,
Guest Laundry
From TWD 5,262
Hualien Wow Hostel
Hualien City
Taroko National Park,
Qingshui Cliff,
Chihsing Tan Katsuo Museum
Shared kitchen,
Guest Laundry
From TWD 2,499
Conclusion
Taiwan is a hidden gem in Asia, with a rich culture, stunning natural beauty, and friendly people. The country's hostels provide a great opportunity to experience the best of Taiwan while staying within a budget.
Ximen Wow Hostel, Beimen Wow Poshtel, Tainanwow, and Hualien WOW Hostel are some of the best hostels in Taiwan, offering a range of amenities and facilities to make your stay comfortable. Each hostel is located in a different city, providing visitors with a unique experience of Taiwan's culture and lifestyle. With nearby attractions and sights to see, each hostel offers visitors a chance to explore and discover Taiwan's beauty.
So, if you're planning to visit Taiwan, be sure to check out these hostels on mrhost. With their affordable prices, convenient locations, and comfortable accommodations, these hostels are sure to make your stay in Taiwan a memorable one.
Full List of Taiwan Monthly Hotel for 2023