Last Updated on 11-16-2023
As summer approaches, many parents will be planning trips to Taiwan for their children. Children are energetic and frequently challenging to supervise. Many parents may want to enroll their children in summer programs to keep them engaged while also improving their Mandarin and learning about Taiwanese culture.
Given the vast quantity of schools in Taipei, selecting the ideal summer camp for your children may be difficult. While some parents want their children to study Chinese while having fun, others would like the summer camp to focus more on the instruction of Mandarin in a classroom setting.There are also some parents who prefer to offer their kids a rudimentary introduction
to the language rather than a more thorough one since they don't want their kids to become discouraged. No single summer camp is perfect for every child; it all depends on what you're looking for at this point in your child's development.
In this article, we aim to suggest a selection of mandarin summer camps for kids and teenagers that fall into a number of different categories. It should be possible for every parent here to find a summer camp that meets the needs of their children.
Also, parents looking for apartment-style suits near summer camps can refer to the「Taiwan Monthly Hotel Selection」. The list includes 46 budget-friendly monthly hotels in Taiwan with Long Stay Deals.
8 Chinese summer camps in Taipei for Mandarin immersion
For parents' convenience, we've compiled a list of mandarin summer camps in Taipei for children and teenagers.
Taiwan Mandarin Institute – Taipei Kid's Mandarin Chinese Camp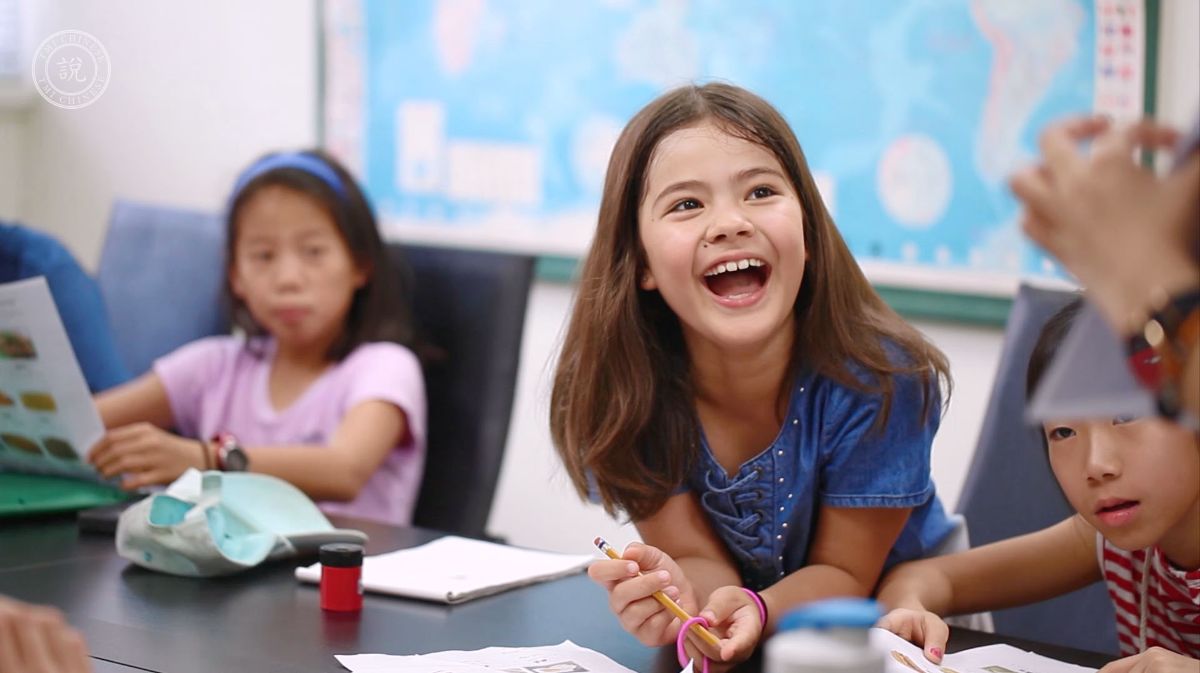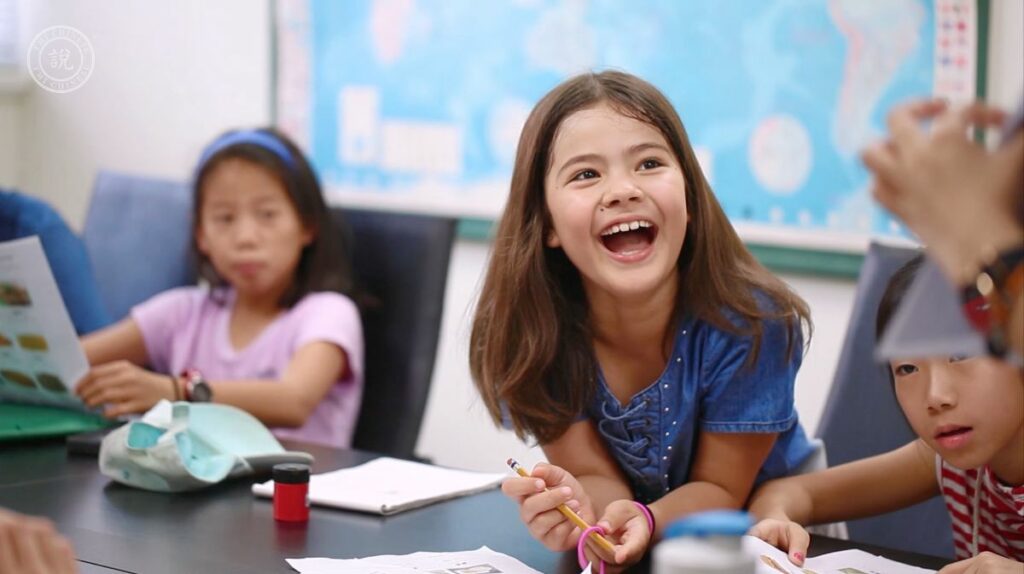 The Kid's 2023 Summer Chinese Camp at the Taiwan Mandarin Institute is one of Taipei's most sought-after destinations for foreign children who want to study Chinese Mandarin in Taiwan over the summer every year. The school is equipped with all of the most up-to-date teaching tools, including a library, a fully staffed registration desk with staff who speak fluent English, complete audio visual setups in each classroom, and free wifi access throughout the entire facility.
It is one of the very few schools that offer the option to study in Simplified rather than Traditional Chinese characters. You can sign up your child for the Chinese Language Camp for any time frame between one and four weeks, giving him or her the opportunity to devote 16 hours a week to intensive entertaining Mandarin instruction. Every Friday, the institute plans a four-hour educational trip for the students to see several Taipei landmarks, like the Taipei Zoo, to aid in their immersion in Taiwanese culture and the mandarin language.
NTNU Mandarin Summer Camp
Children at the NTNU summer camp are divided into appropriate classes according to their ages and skill levels. The curriculum is designed specifically for kids and classes are presented in a fun, engaging manner. To enable pupils to become fully immersed in the Chinese learning environment, sports, the arts, and science programs are combined with Mandarin instruction. To give children the best possible care, each class has a teaching assistant who looks after the kids and helps them with their coursework. Additionally, they provide a "Discover Taiwan Tour" that allows students to learn more about Taiwanese culture and surroundings while immersed in a Chinese-speaking setting.
One thing that is special about NTU's summer camp is that each summer, they create brand-new programs and activities to make the summer camp enjoyable and memorable for both new and returning students.
On the first day, there will be a written exam and an oral interview to help the teaching staff decide which level and class the student should be in. There are three levels of instruction: Basic, Intermediate, and Advanced.
Camp Taiwan – Summer Camp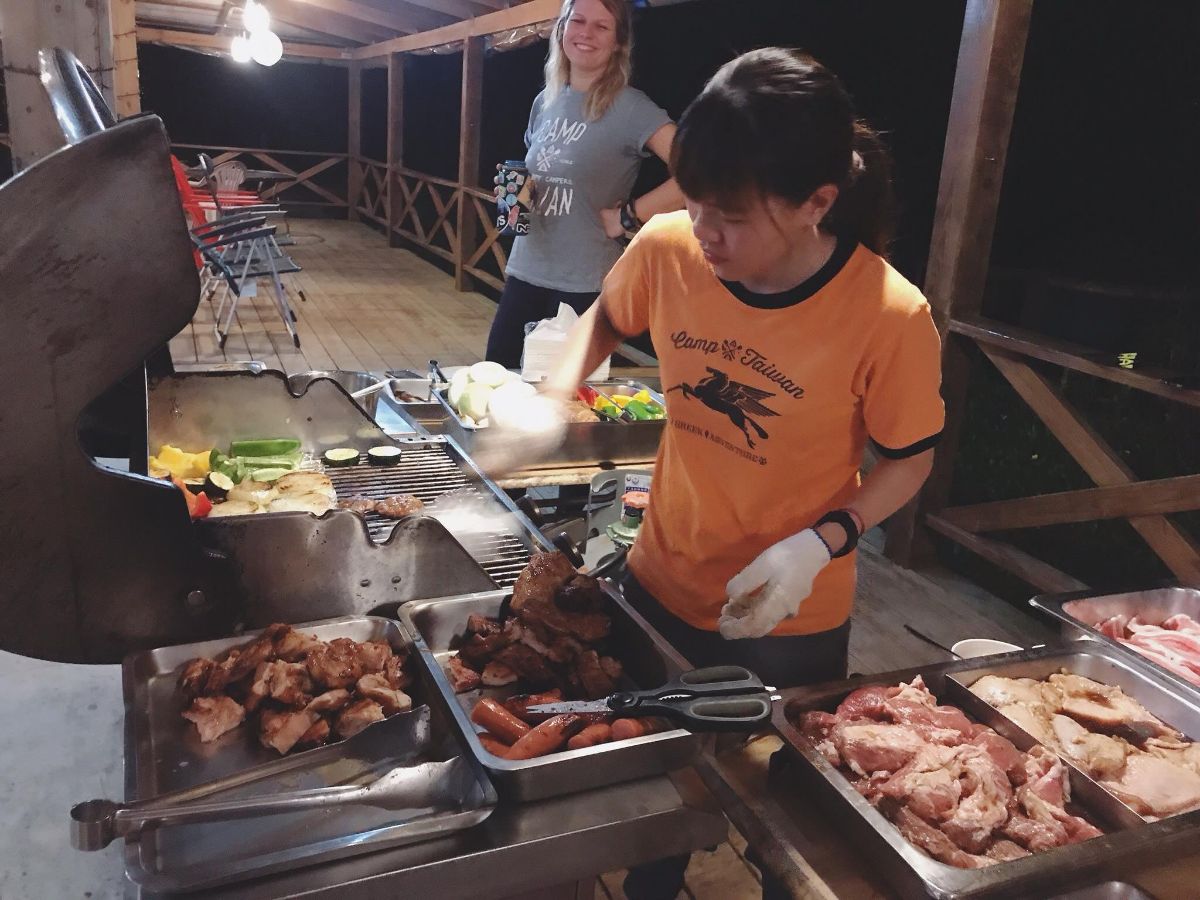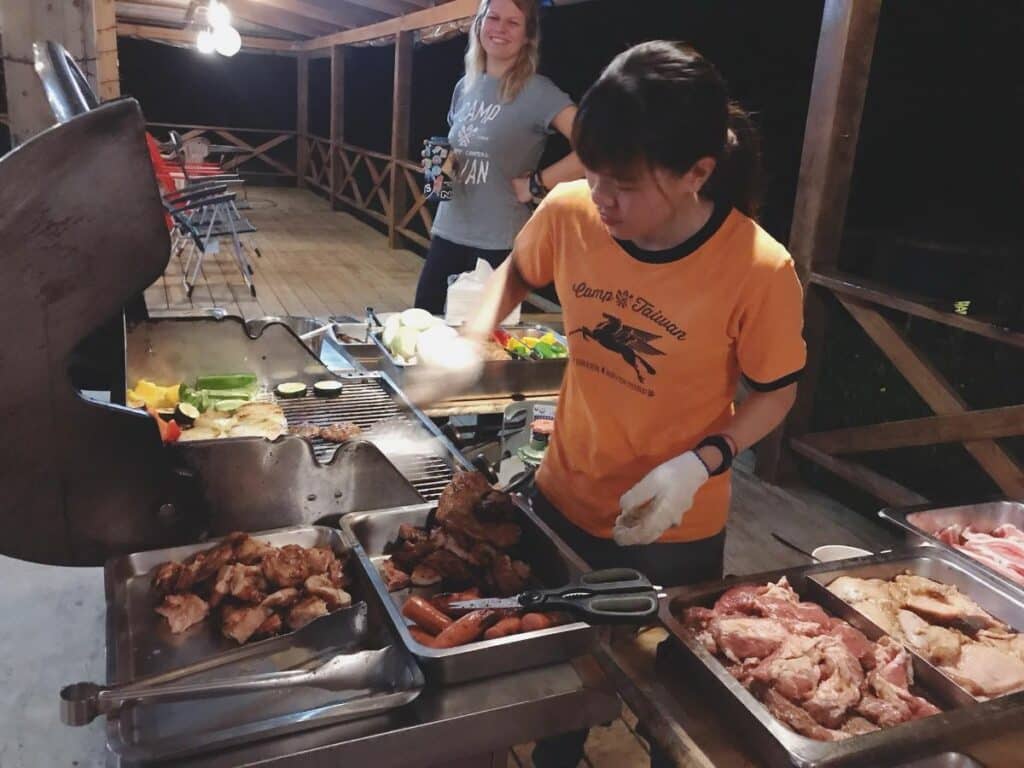 This camp is appropriate for parents who just want their children to have a good time in Taiwan and don't want to pressure them into studying mandarin this summer. Camp Taiwan is the only authentic North American-style residential camp in Asia and their summer camps are conducted in English.
The majority of their campers are youngsters between the ages of 7 and 12, and they are placed in groups with other kids their own age and skill. The main activities at their summer camp include rock climbing, a large swing, archery, crafts, sports, group games, ecology, river tracing, etc.
Fun Taiwan Kids – Fun Taiwan Summer Camp
Fun Taiwan Camp is a tailor-made Mandarin immersion program for children aged 6 to 12. It combines textbook study, storytelling, and classes in conversational Mandarin to improve campers' speaking, reading, listening, and writing skills. In the morning, campers take Mandarin classes with a teacher, and in the afternoon, they are immersed in a Mandarin-only atmosphere where they participate in enjoyable activities, make friends with local Taiwanese kids, and immediately put their new language skills into practice.Every week, campers go on a half-day excursion to a city nearby for various outdoor and natural activities.
Non-native Chinese speakers who can speak and understand Mandarin at a basic level are the best candidates for this program. At the very least, campers should be able to communicate basic necessities like the desire to use the restroom or feeling ill. Nonetheless, there will be English-speaking instructors and instructors' assistants on site.
Imagine – Summer Adventure Camp
The summer program is perfect for parents who want to make sure their children have the most fun possible this summer while also exposing them to a little bit of Mandarin. Throughout this program, both Chinese and English will be spoken, so parents do not need to worry about their children's Mandarin proficiency. Students will go on a week of water-filled adventures during this summer program, experiencing the best of Taiwan's beaches, seas, and rivers. There will be a variety of activities, such as kayaking, climbing, snorkeling, and more. Every day is structured to promote practical learning, and their bilingual coaches provide a secure and enjoyable learning environment.
Chinese Culture University – Taipei Mandarin Summer Camp
Like other summer camps, this camp will combine Mandarin classes with extracurricular activities to give pupils a wider range of learning opportunities. For the purpose of improving students' listening, speaking, reading, and writing abilities, courses like Zhu-yin & Pin-yin, Speaking, Word Recognition, Chinese Idiom Application, and Essay Writing will be used.
To help pupils appreciate Chinese art and foster a love of learning, Chinese cultural classes will be organized, including ones on Chinese knotting, Dough Figurine, Kung fu, and other topics. Students will also have the chance to visit scenic areas in northern Taiwan, each of which has unique regional features. These excursions are intended to develop students' observational abilities, motivate them to learn, and increase their understanding of Taiwanese culture.
LTL Mandarin School – LTL Taipei Summer Camp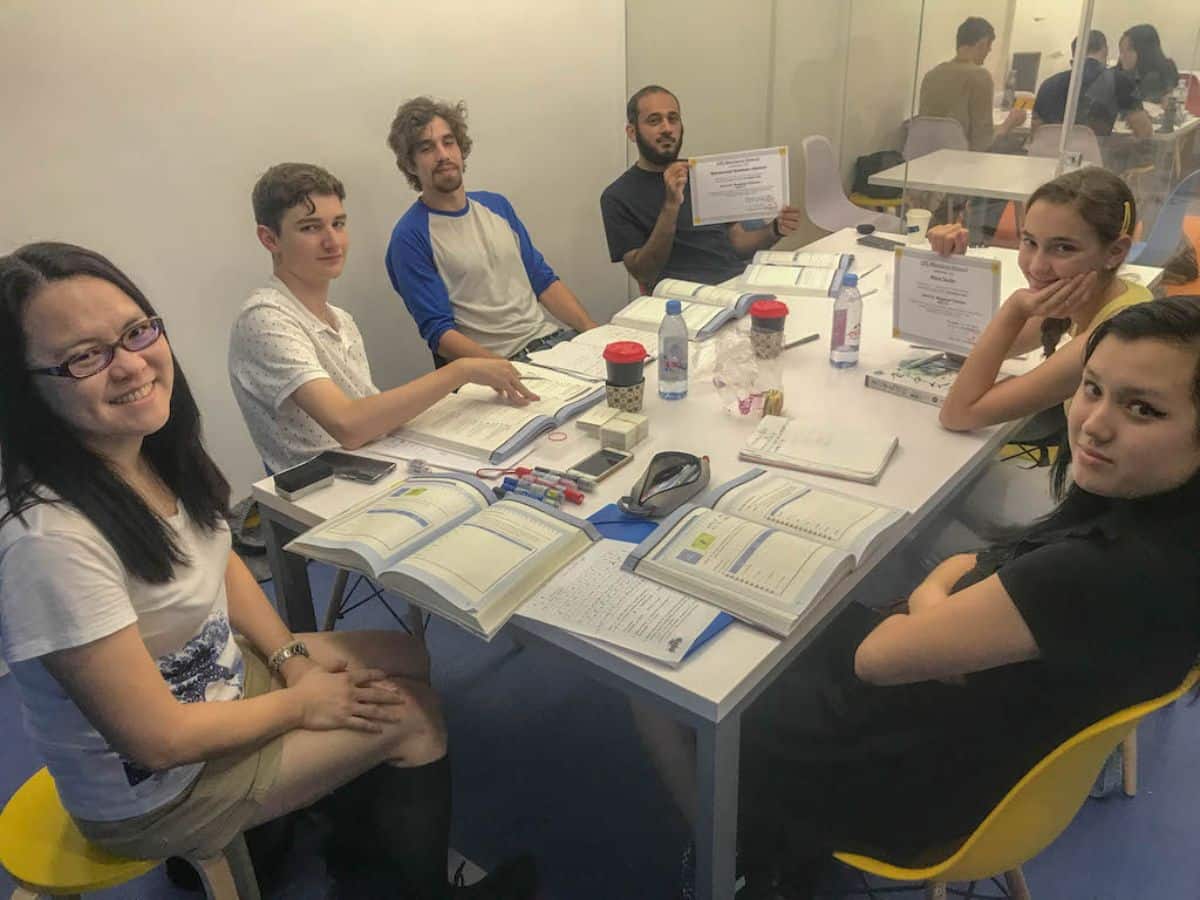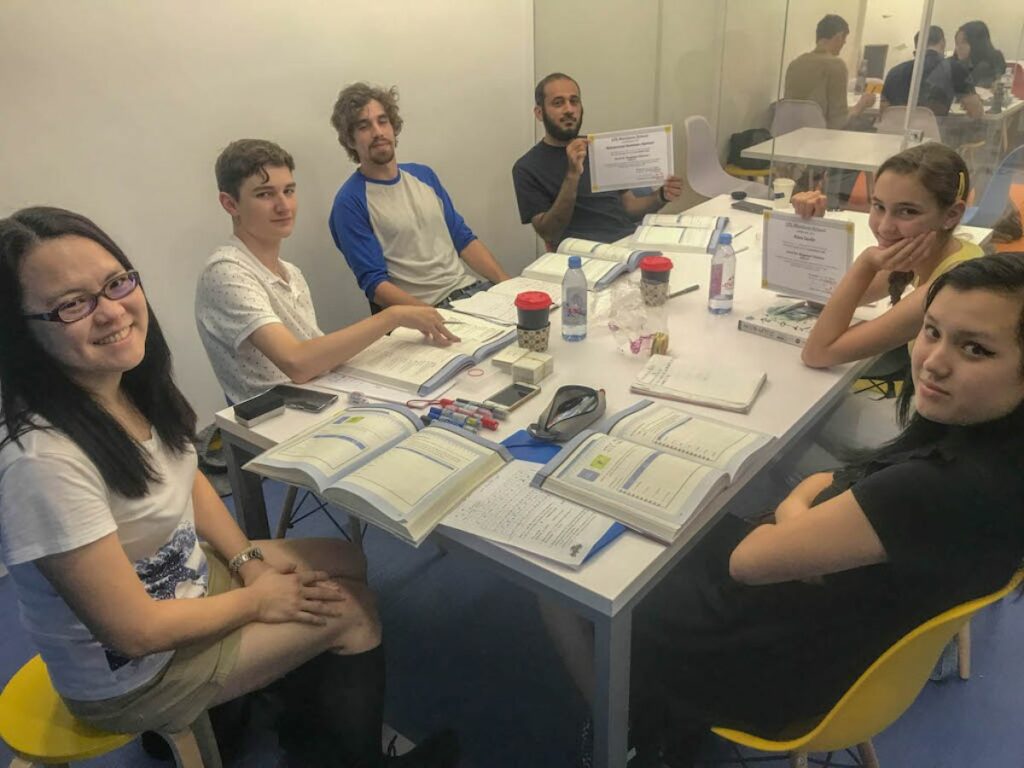 The LTL Taipei Summer Camp offers rigorous Mandarin instruction together with the excitement of exploring Taipei. Students will study Mandarin in the morning at the LTL Taipei Summer Camp before participating in an engaging cultural program in the afternoon. They will take exciting outings every Saturday, seeing the beaches, historic towns, and mountains near Taipei.
Any selected study period, from one week to the entire eight-week program, is available to students. Extension programs can also be provided for students who choose to arrive earlier or stay later.
Location: Daan, Taipei
Age range: 7-17
Price: 25,000TWD- 50,000TWD for week
Date: June 12th 2023 – July 31st 2023
Website: LTL Taipei Summer Camp
Mandarin Daily News (國語日報) – Mandarin Learning Summer Program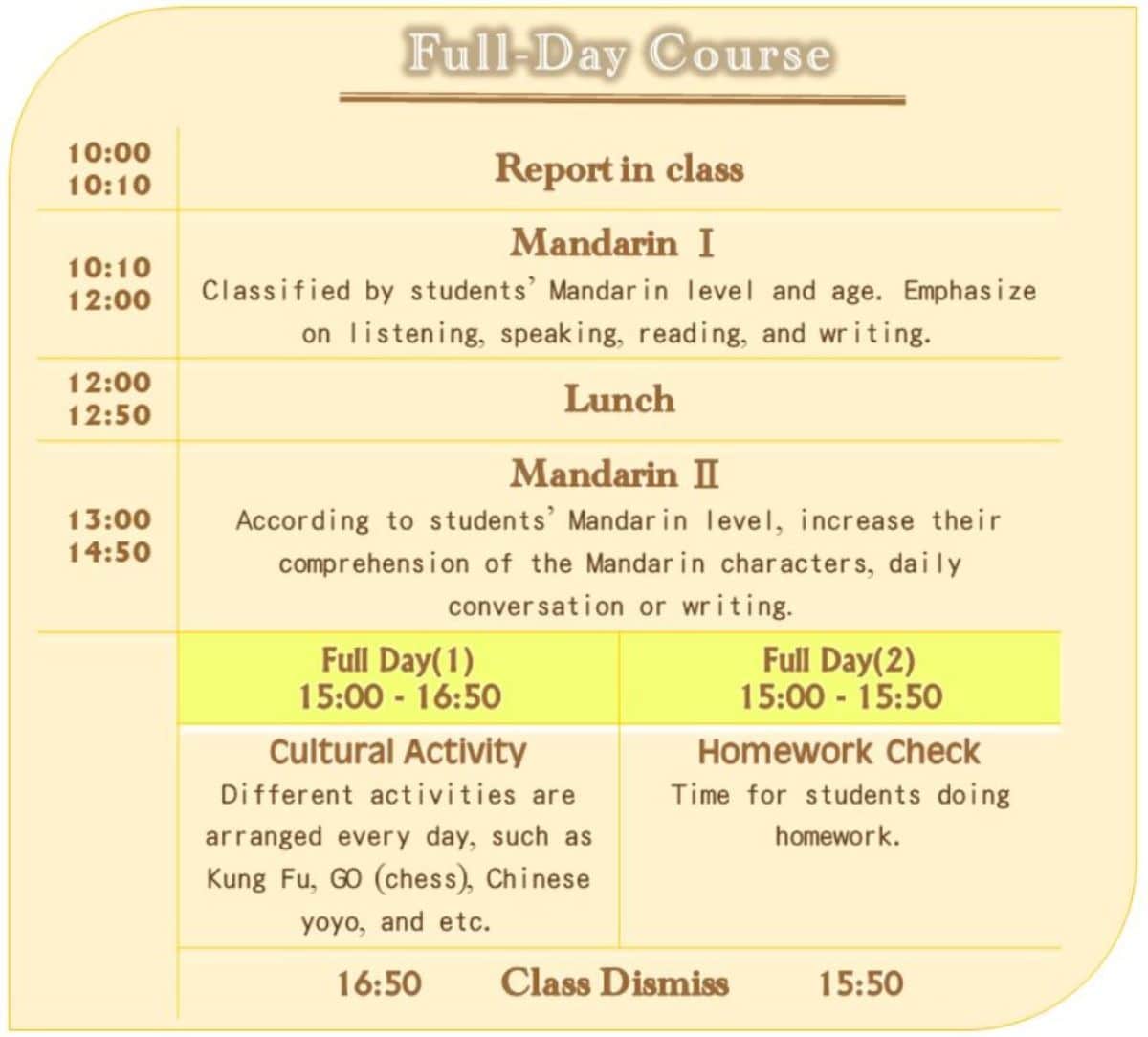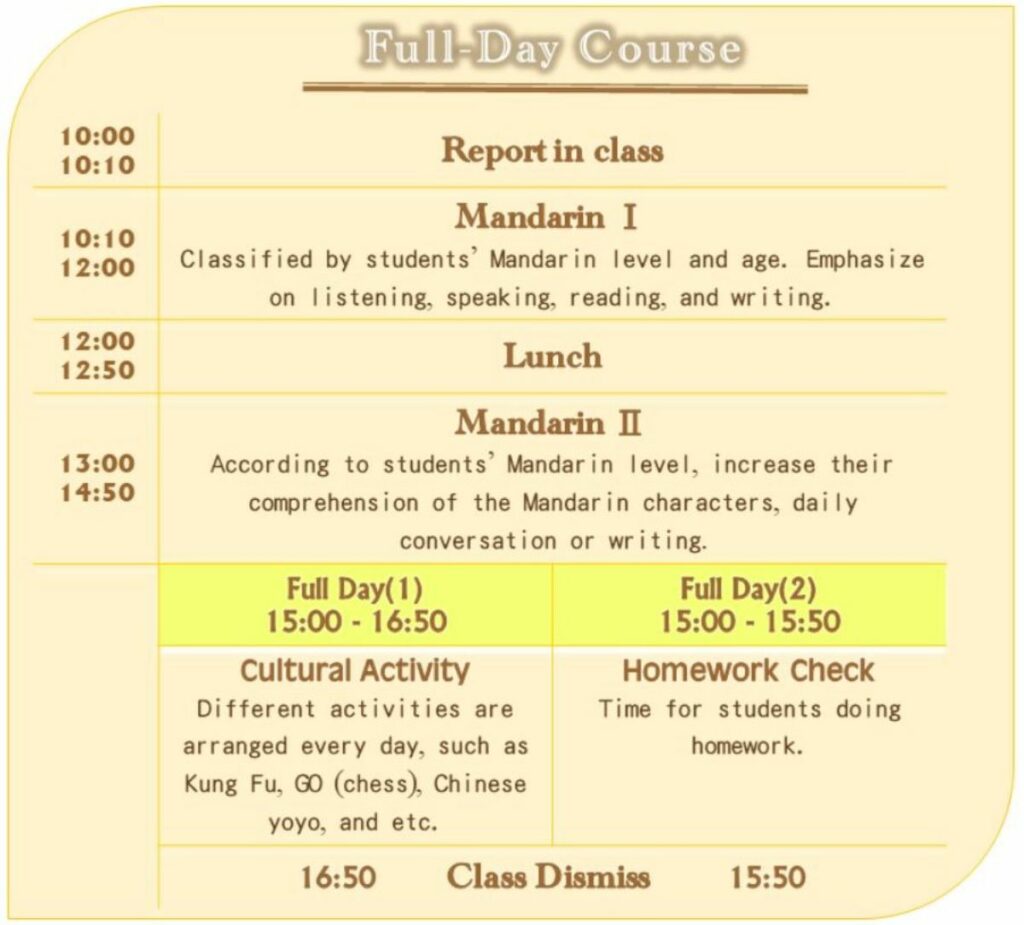 The learning of Mandarin and cultural activities are combined in this summer program. There is a focus on reading, writing, and listening when it comes to language immersion. Everyday cultural activities including Kung Fu, chess, Chinese Yo-Yo, and other games also take place. For parents seeking a summer language program that combines Mandarin learning with some fun to prevent their children from becoming bored, Mandarin Daily News is another option to consider.
Accommodation for summer programs in Taipei
Choosing a good summer camp for your child is a challenge in and of itself. Given that not all schools will provide housing, finding a place to stay in the area over the summer may be considerably harder. The Taiwan Monthly Hotel Guide 2023 is a resource for parents looking for accommodation or places to stay in Taipei. The selection features hotels with Long Stay Deals in Taiwan. There is also a special edition for Family & Kid Friendly Hotels!
Full List of Taiwan Monthly Hotel for 2023