Last Updated on 07-01-2023
Due to the pandemic's travel restrictions, many people have turned to the "staycation" trend for safety issues in the last three years. What exactly does "staycation" mean, and what are some popular staycation options in Taiwan?
The Evolution of Staycation
"Staycation" is a combination of "stay" and "vacation". Initially, staycation refers to an affordable and convenient vacation to take a break from daily routines. Due to the pandemic, the meaning of "staycation" has changed in different stages.
"Stay-at-Home + Vacation"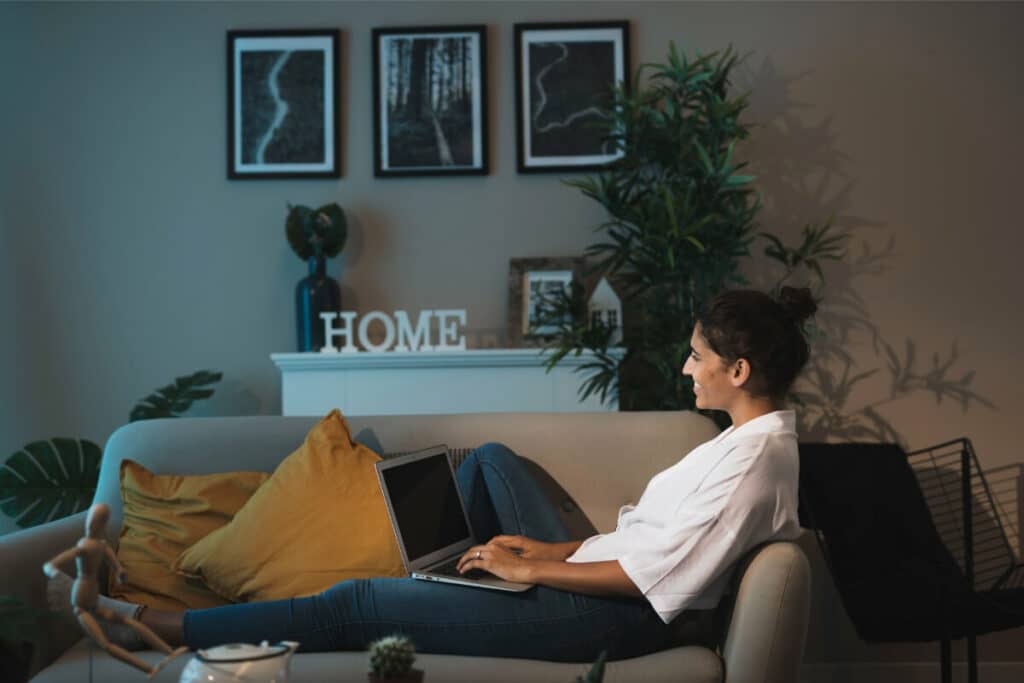 In 2020-2021, the two years when the world was most affected by the pandemic, everyone had to stay at home and switch to an online approach to both classes and work. During that period, going out for fresh air appeared unattainable.
The pandemic can stop people from traveling but it can't stop a romantic soul from being free. Some people have therefore come up with the idea of taking a stay-at-home vacation to relieve the frustration of being restricted. There are many enjoyable activities to do during a stay-at-home vacation, such as making fine cuisine, watching a movie with some popcorn, sipping on a glass of wine on the balcony, or even camping in a tent at home.
Although a staycation at home cannot be a genuine travel experience, it can be a fun alternative to the routine of living in isolation.
Staycation in A Local Area
As the pandemic situation improved, some public facilities were beginning to reopen. The government has also started implementing a dynamic zeroing policy to control the pandemic. Considering various travel restrictions and safety concerns, people choose to travel within their city for a staycation. Some popular choices for this simple trip include enjoying a meal in a unique restaurant, picnicking in a lush green park, or visiting an exhibition. Staycations allow people to enjoy leisure and relaxation while avoiding the risks of infection and travel costs. On the other hand, it has sparked a renewed interest in exploring local destinations and rediscovering the beauty of one's own city.
Staycation in Local Country
Gradually, the world entered a post-pandemic era of coexistence with the virus. There was a 14-day quarantine restriction on traveling abroad, but people can travel freely domestically. The meaning of "staycation" becomes "stay-in-country vacation". When traveling during consecutive holidays, people can finally plan a long trip and enjoy the scenery of different cities.
It is undeniable that Covid-19 has significantly impacted the concept of staycation. As a result, the tourism industry has developed various travel packages in line with the staycation idea, appealing to more people who want to experience a staycation.
Read more: Taipei 101: Taiwan's Most Impressive Landmark
Explore 3 Fun Staycation Suggestions
Have you ever tried a staycation in Taiwan? Here are some fantastic staycation ways to enjoy.
Enjoy Luxurious Services in a 5-Star Hotel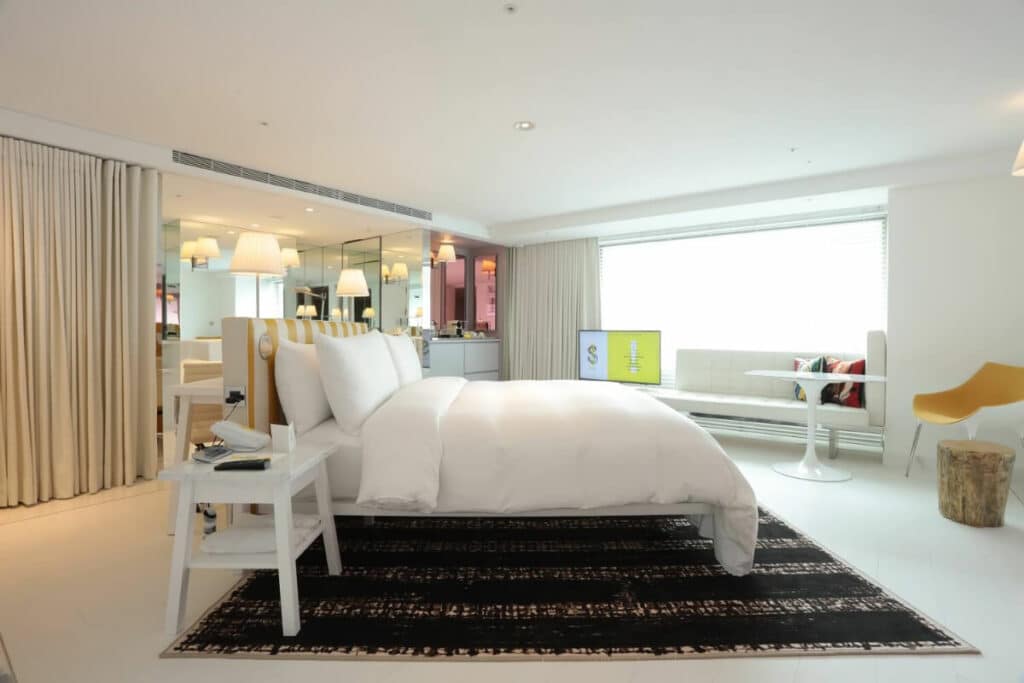 A staycation at a luxurious 5-star hotel provides a perfect break from the mundane routine. The hotel offers many amenities, including top-notch accommodations, delectable dining options, rejuvenating spa treatments, and fitness facilities. You can just stay in the hotel and enjoy several leisure activities. With unparalleled comfort and service, it's an excellent opportunity to treat yourself to a memorable experience.
Watching Amazing Sea Views at A Seaside Resort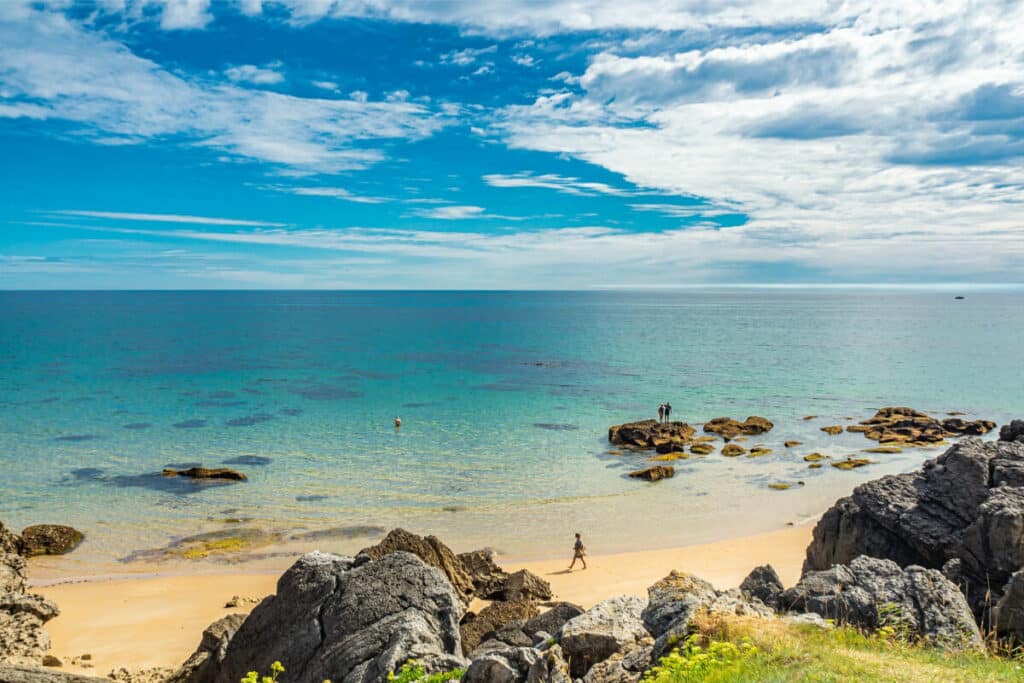 The seaside resort will provide a wide range of fun activities. In addition to exciting water activities such as snorkeling, surfing, and windsurfing, the seaside resort will also have a swimming pool, gym, cinema, and much more available to guests. With nothing else to do, you can lie in a lounge on the beach, soak up the breeze and enjoy the vast sea views. A full day at a seaside resort is never a dull moment!
Glamping in Stunning Nature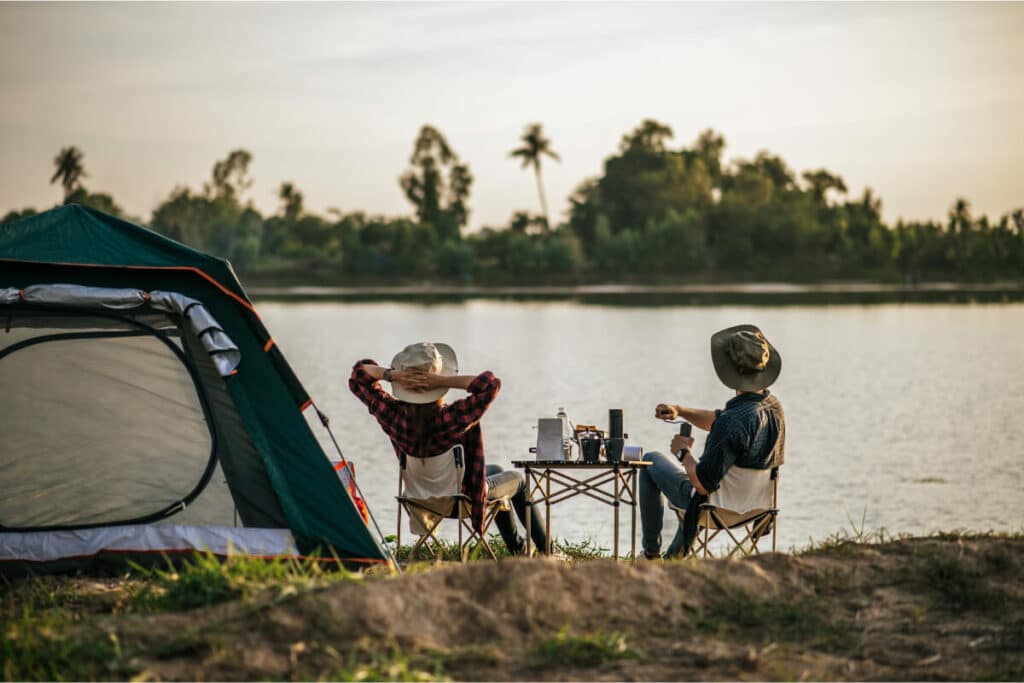 Glamping has gained immense popularity worldwide and has become one of the most sought-after ways to enjoy a staycation. The term "glamping" is short for "glamorous camping" and perfectly captures the essence of this unique experience. Glamping sites are typically in breathtaking natural surroundings, such as enchanting forests, majestic mountains, or idyllic waterfronts. Through glamping, guests can immerse themselves in the beauty of nature while indulging in a truly comfortable and lavish stay.
These three staycation ways are trendy in Taiwan. Even though our movements are now no longer affected by the pandemic, the staycation option of travel is still very favored.
Why Does Everyone Love Staycation?
We can't deny that Covid-19 has changed our lifestyle. After two years of social-distancing life, many want to travel everywhere. However, some people cannot adapt to crowded places anymore. This is why staycation is still a popular way to travel. Furthermore, the staycation concept can bring us the following benefits:
Traveling Without Hassle
The two most frustrating aspects of traveling are itinerary planning and the long hours spent in transportation. The purpose of travel is to unwind and not to burden ourselves with additional stress and fatigue. A staycation lets us avoid these two hassles and thoroughly enjoy our leisure time.
Deep Travel Through Staycation
Deep travel is a travel approach that focuses on experiential exploration and understanding the destination's culture, society, and environment. Unlike traditional sightseeing tourism, deep travel emphasizes engaging with locals, participating in local activities, and immersing oneself in local life and traditions to create a more profound and meaningful travel experience. The concept of staycation allows us to connect with niche attractions and gain a unique perspective of the city, further enhancing our travel experience.
In conclusion, the staycation concept has evolved and gained popularity in response to the travel restrictions imposed by the pandemic. It has provided people with alternative ways to enjoy their leisure time and explore their surroundings without the need for extensive travel. If you are working or studying in Taiwan, why not take a staycation trip to discover more about Taiwan?
Full List of Taiwan Monthly Hotel for 2023