Last Updated on 07-09-2023
Daan Forest Park covers an area of 26 hectares in Daan District, Taipei. It is a highly ecological park with a dense urban forest known as the "Lung of the City." In addition to offering public leisure, Daan Forest Park provides a habitat for animals.
Facilities in Daan Forest Park
The trail in Daan Forest Park is lined with shrubs and trees, with flower beds decorating the landscape. Daan Forest Park is built in the form of forests, and there is greenery for the enjoyment of the public and many pavilions for visitors to relax in.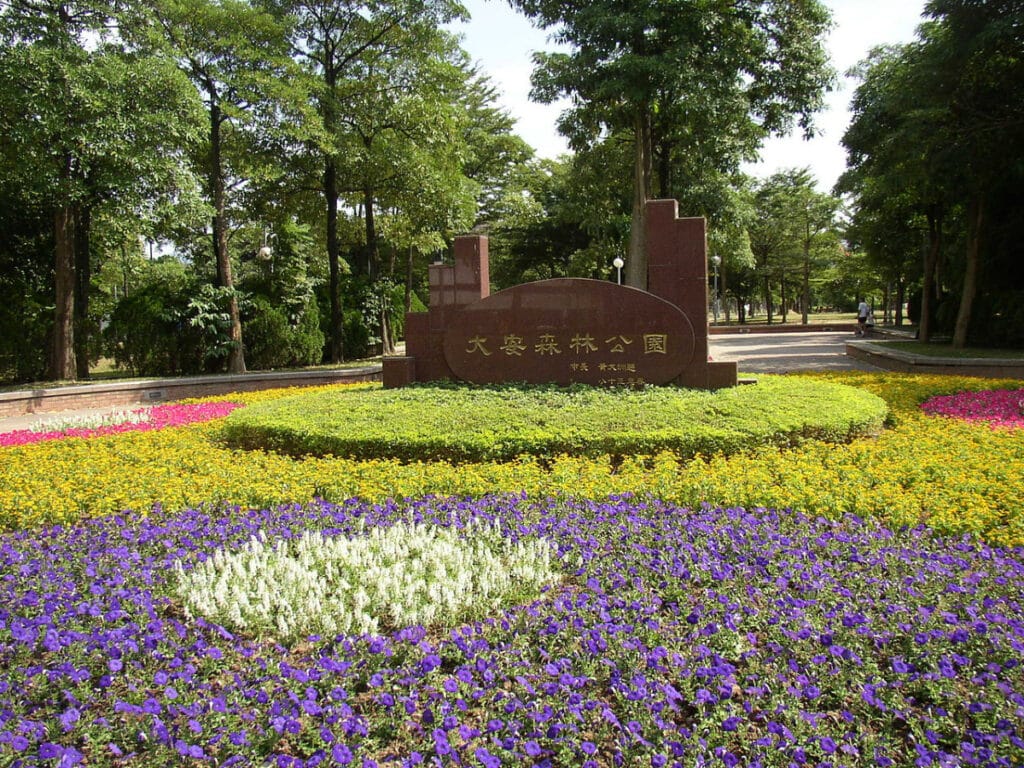 Daan Park Pavilion (大安森林公園-露天音樂台)
The open-air stage in Daan Forest Park has a unique, distinctive design and seats over 900 people. It is often used for large-scale performances and is often the venue for candidates' campaigning activities during elections.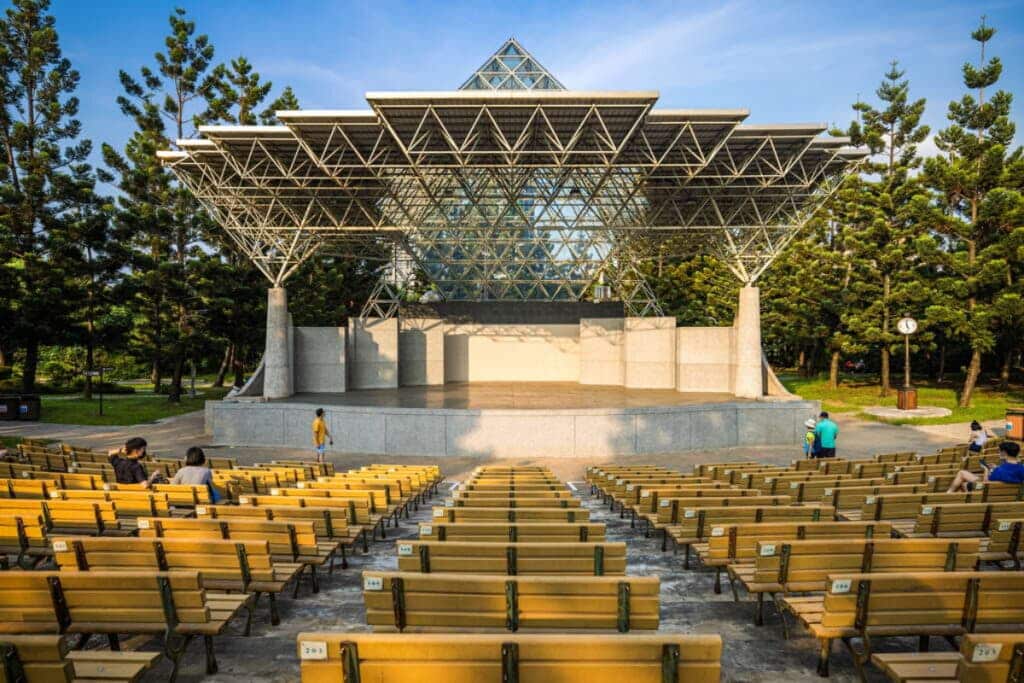 This open-air stage is Taipei City's leading venue for musical performances. The famous Taiwanese band Mayday was officially founded and performed for the first time in 1997 at a music event held here. In 2017, Mayday held its 20th-anniversary concert here to celebrate the glorious years they had spent.
Children's Playground in Daan Forest Park(大安森林公園森林之王遊戲區)
The Children's Playground in Daan Forest Park is forest themed, where children can take on the role of a forest creature and venture around the forest. It has a large area of wood chip paving to soften the impact of children coming down the slides. The children's playground is also barrier-free, so the disabled can enjoy it too!
Daan Forest Park Roller Skating Rink(大安森林公園直排輪場)
Summer is a time of enthusiasm. Daan Forest Park Roller Skating Rink is a popular place for skaters to gather in the evenings and enjoy skating. It is also an excellent place for children and beginners to learn to skate.
Da'an Park Ecological Pond(大安森林公園生態池)
There are two artificial islands on the Da'an Park Ecological Pond. The dense trees on the islands provide a peaceful space for birds to gather and breed. Other small animals, such as turtles, geese, and squirrels around the ponds, are not afraid of people.
A bald cypress trail has been built next to the ecological pond. The bald cypress leaves are shaped like light feathers, which will turn a romantic reddish-orange color during winter. When the bald cypress leaves fall from the sky, it is truly a fantastic sight that will make you unforgettable.
Fun Activities To Do in Daan Forest Park
Many visitors to Daan Forest Park are in a rush, so they overlook the charms of Daan Forest Park. Here are some of the activities often held in Daan Forest Park as a way for you to take a moment to discover more of Daan Forest Park's attractions.
Flower Viewing
Azalea is the city flower of Taipei. Daan Forest Park is the best place to view azaleas in Taipei City. Many related events are held in Daan Forest Park every March during the azalea season, such as concerts, cultural and creative markets, and so on, inviting everyone to experience the charm of spring together.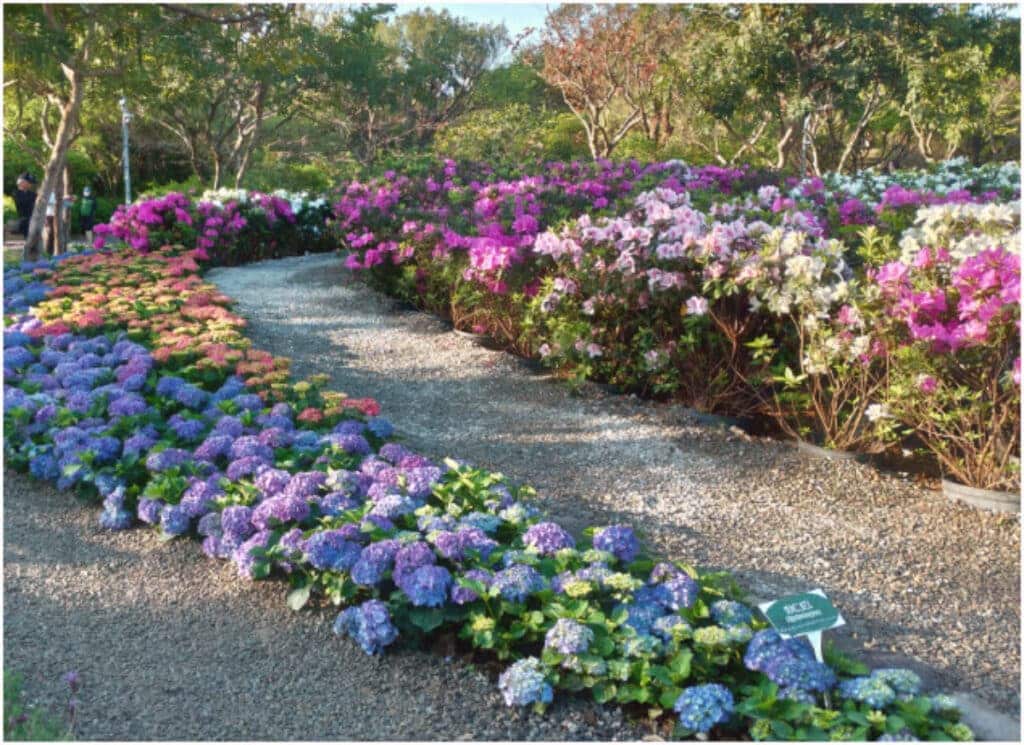 Bird Watching
The Wild Bird Society of Taipei organizes bird-watching activities beside the ecological pond every Sunday. You can observe the bird's plumage through the high-magnification binoculars while learning about more birds through the volunteer interpretation service.
Firefly Watching
With urbanization, the relationship between humans and nature has become increasingly distant. The Taipei City Government has been working hard to restore fireflies in Daan Forest Park to achieve the coexistence between nature and the city. The best time to watch fireflies is mid-April to early May. Volunteers are on hand to give guided tours at Daan Forest Park.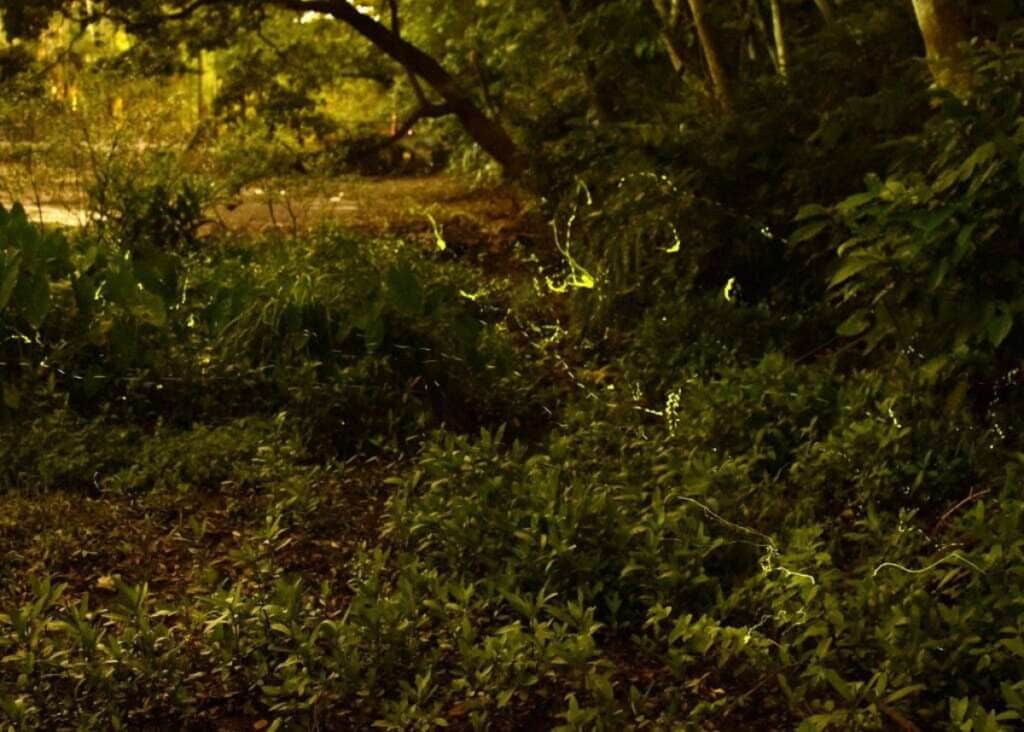 In Taipei's crowded city life, Daan Forest Park creates a tranquil and comfortable space where people can forget their frustrations and relieve their mental stress. These enjoyable activities are also great for bringing friends and loved ones to bond.
How to Plan A Day Trip around Daan Forest Park?
After soaking up the natural atmosphere in Daan Forest Park, what else is there to do around the area? Here are a few recommendations to help you plan your day trip!
Former Residence of Yin Hai-Kuang(殷海光故居)
Yin Hai-Kuang was an important figure in Chinese liberalism and greatly influenced the subsequent development of democratic politics in Taiwan. He fought against the prohibition of speech and thoughts with his words and was courageous in confronting authoritarianism and criticizing current affairs. The house is a one-story wooden Japanese house that has been preserved as much as possible from when Yin Hai-Kuang lived there. Every corner is filled with nostalgic history traces, and the quiet space feels like time has reached a standstill.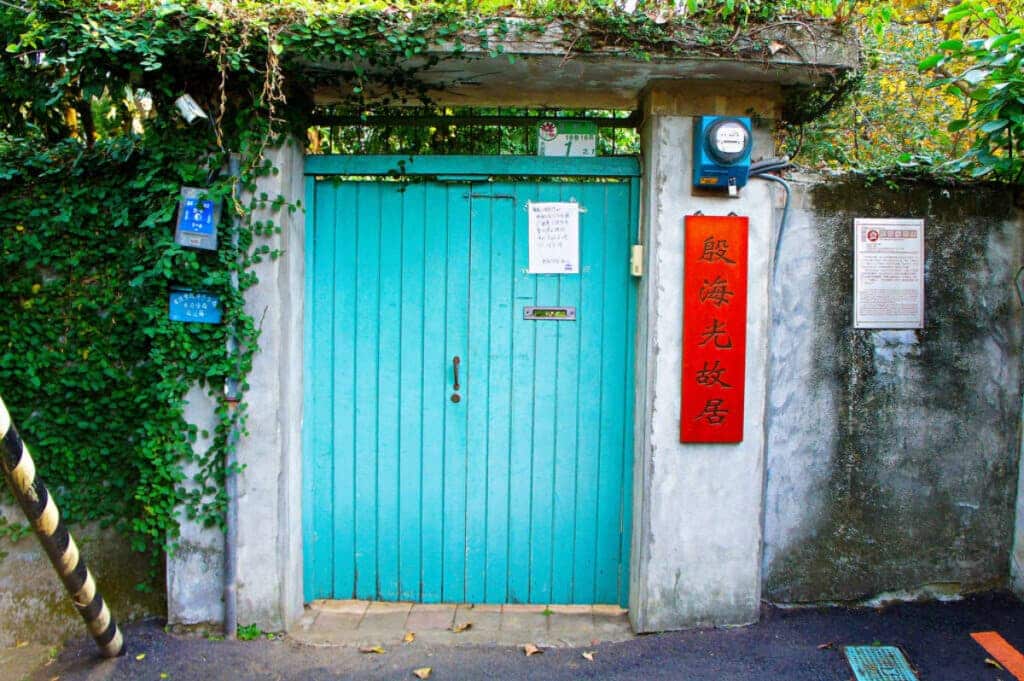 National Taiwan University(國立台灣大學)
National Taiwan University (NTU) is the first higher education institution in Taiwan and is ranked 1st in Taiwan. You can walk around NTU's campus and immerse yourself in its academic ambiance. There are many popular attractions on NTU's campus, such as Fu Bell, Drunken Moon Lake, Royal Palm Boulevard, etc.
Les Piccola
Les Piccola is a beautiful place to have afternoon tea with its elegant forested space. The large floor-to-ceiling windows allow the sun to shine, creating a feeling of being in a forested wonderland with lush greenery.
Shida Night Market (師大夜市)
If you're interested in Taiwan's night market culture, Shida Night Market is where you should visit. You can find delicious local food here and enjoy the lively vibe of the night market.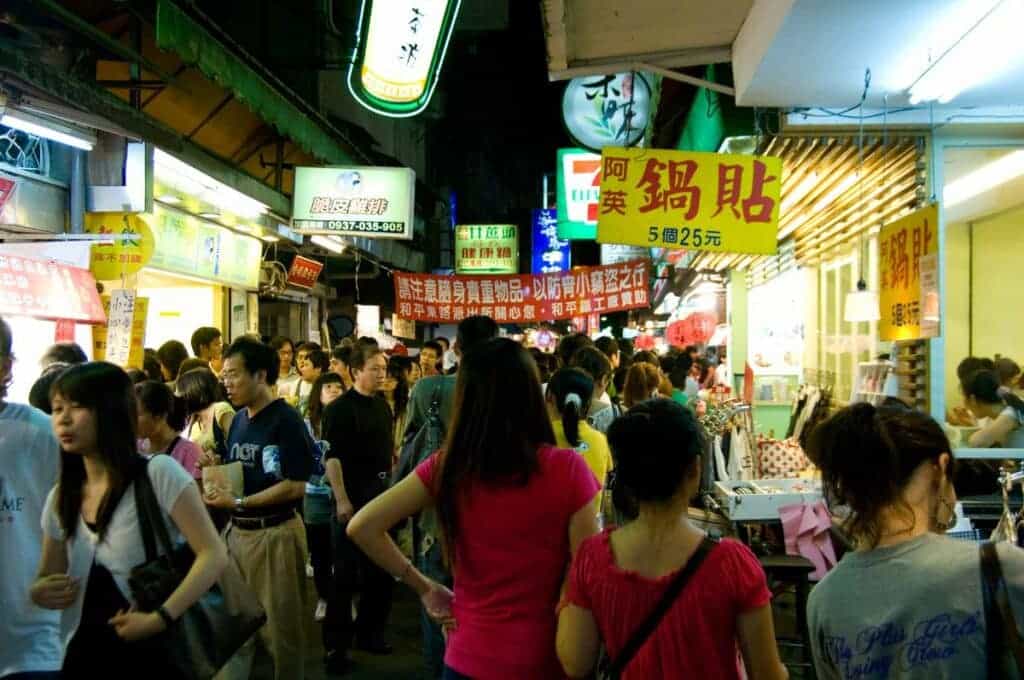 How to Go to Daan Forest Park?
MRT
Tamsui-Xinyi Line→Daan Park MRT Station, it is a 3-minute walk to Daan Park.
By Bus
Take Taipei Bus 20, 204, 22, or 226 to MRT Daan Park Station
Take Taipei Bus 680 to Daan Park
If you are traveling to Taipei but need help finding accommodation, mrhost offers a large selection of comfortable hotels for you to choose from.
Recommended Monthly Hotels near Daan Forest Park
Ximen Hotel
Ximen Hotel is located in Taipei's Wanhua District, only a 5-minute walk from Taipei Main Station.
N Hotel
Ideally set in the Zhongzheng District district of Taipei, N Hotel is located at a 3-minute walk from Taipei Zhongshan Hall, 275 m from Presidential Office Building, and an 8-minute walk from The Red House.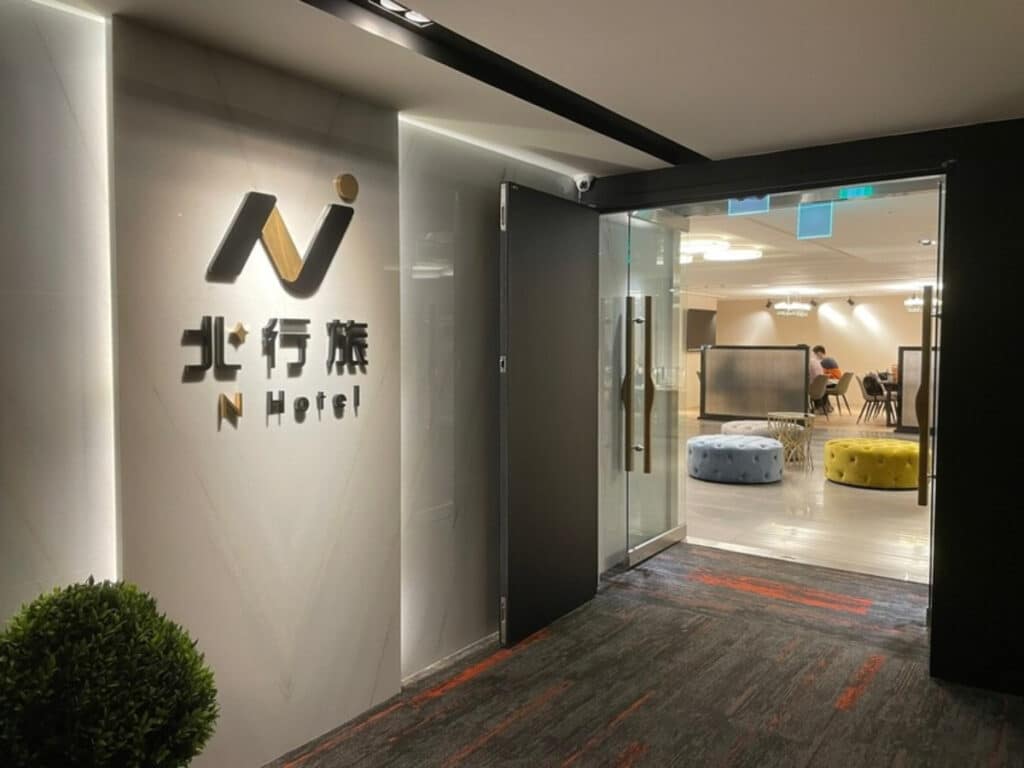 Caesar Park Hotel Taipei
Located in the central business district, Caesar Park Hotel Taipei is located directly opposite Taipei Main Station, which links to Taipei Metro, Taiwan High-Speed Rail, Taoyuan Airport MRT, and Bus Terminal.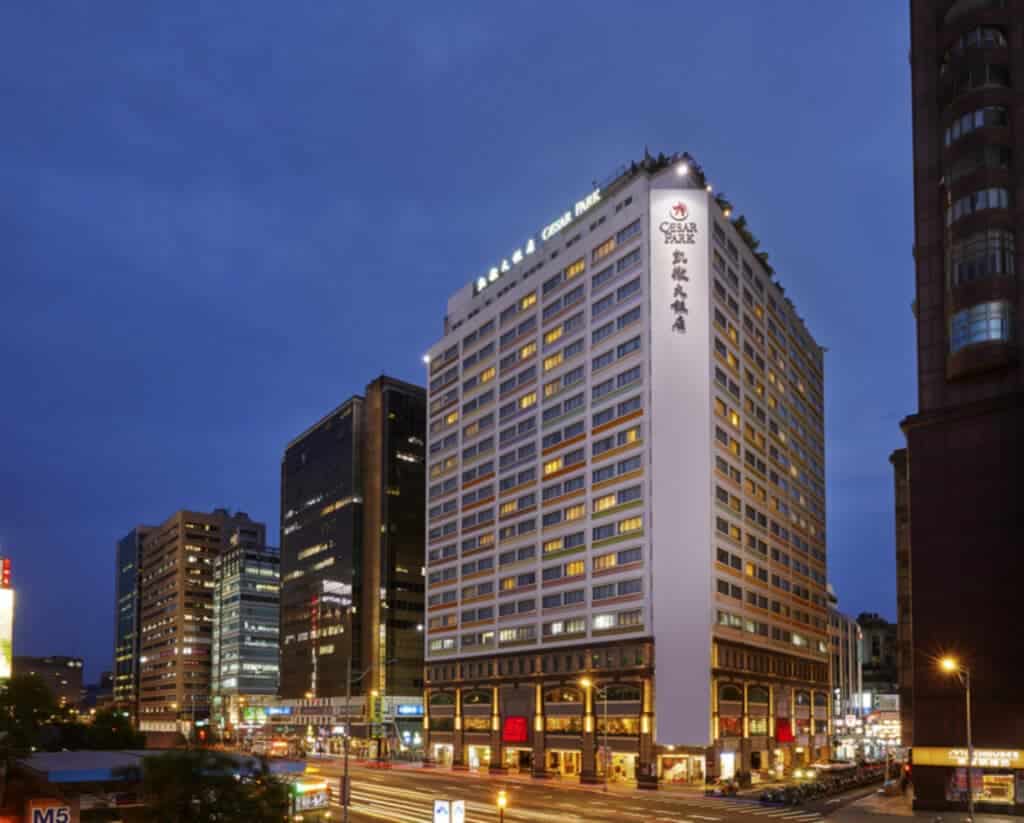 Hotel Relax III
Featuring free WiFi access, Hotel Relax III is Taiwan's first intelligent voice IOT boutique hotel. To enhance communication with international guests, a Google speaker with a translation function is installed at the front desk to speed up the check-in and check-out time. The hotel is only a 5-minute walk from Taipei Main Station, where guests can take trains or buses to explore the city.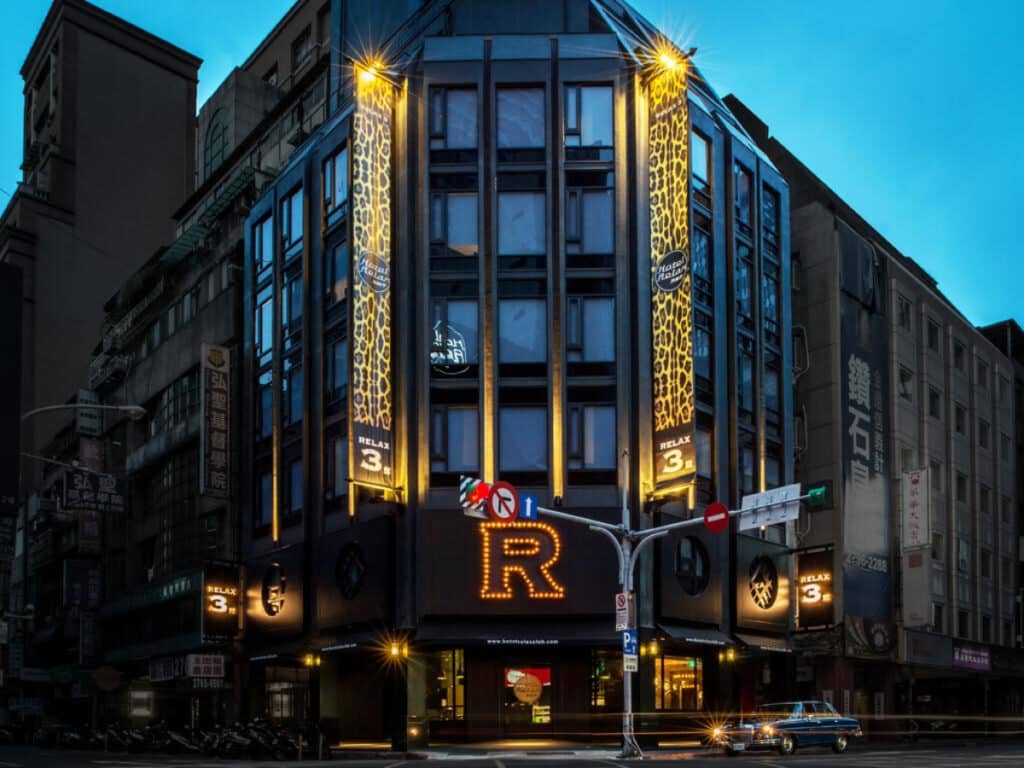 CHECK inn Taipei Songjiang
CHECK inn Taipei Songjiang located only a 1-minute walk from Xingtian Temple MRT Station and a 3-minute walk from Xingtian Temple, Check Inn offers nicely-designed rooms in Taipei.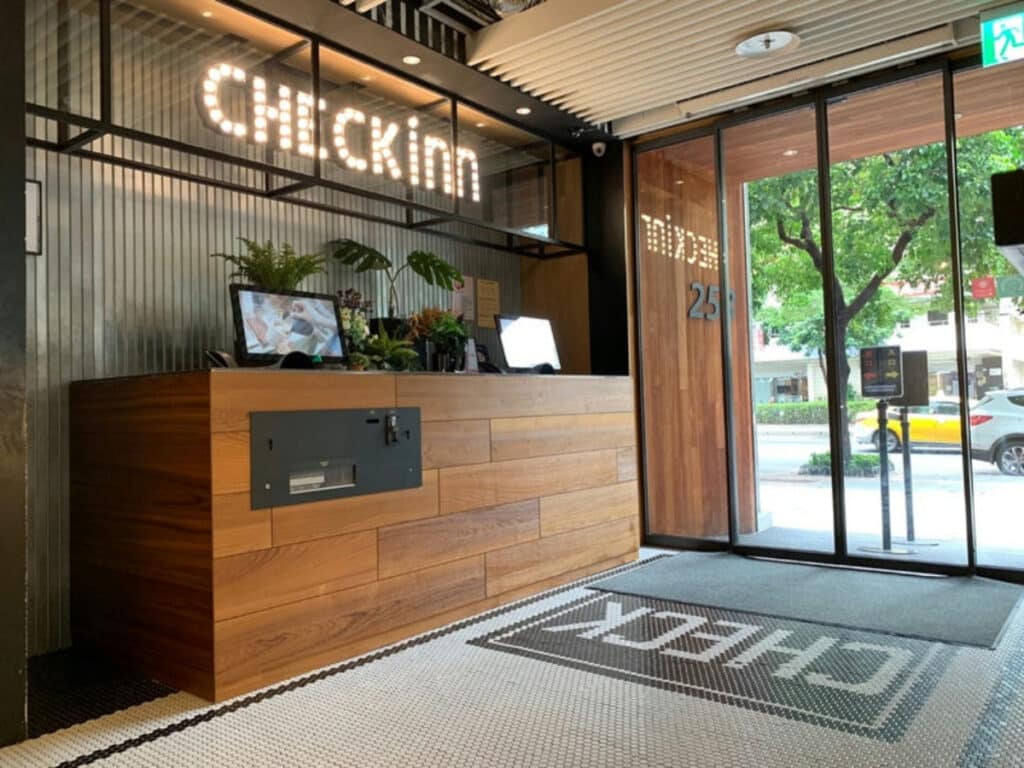 Full List of Taiwan Monthly Hotel for 2023