Last Updated on 07-01-2023
What is the look of Taipei at night? Seeing the night scenery at Xiangshan(象山, Elephant Mountain) is an excellent option if you want to round off a busy day nicely. As well as being a lovely place to take for a walk, Xiangshan is also a nice spot to open up and chat with your
Introduction of Xiangshan
Xiangshan, also called Elephant Mountain, gets its name because of its similarity to an elephant. Xiangshan is located in the crowded area of Taipei, Xinyi District. It is only 183 meters high, so many people love to take a walk on the Xiangshan trail after dinner to refresh themselves. You can get a closer look at the night view of Taipei 101 from Xiangshan Trail. Xiangshan, Hushan(虎山, Tiger Mountain), Shishan(狮山, Lion Mountain), and Baoshan(豹山, Leopard Mountain) are collectively known as Four Beasts Mountain(四獸山). These four mountains are all connected by a circular trail.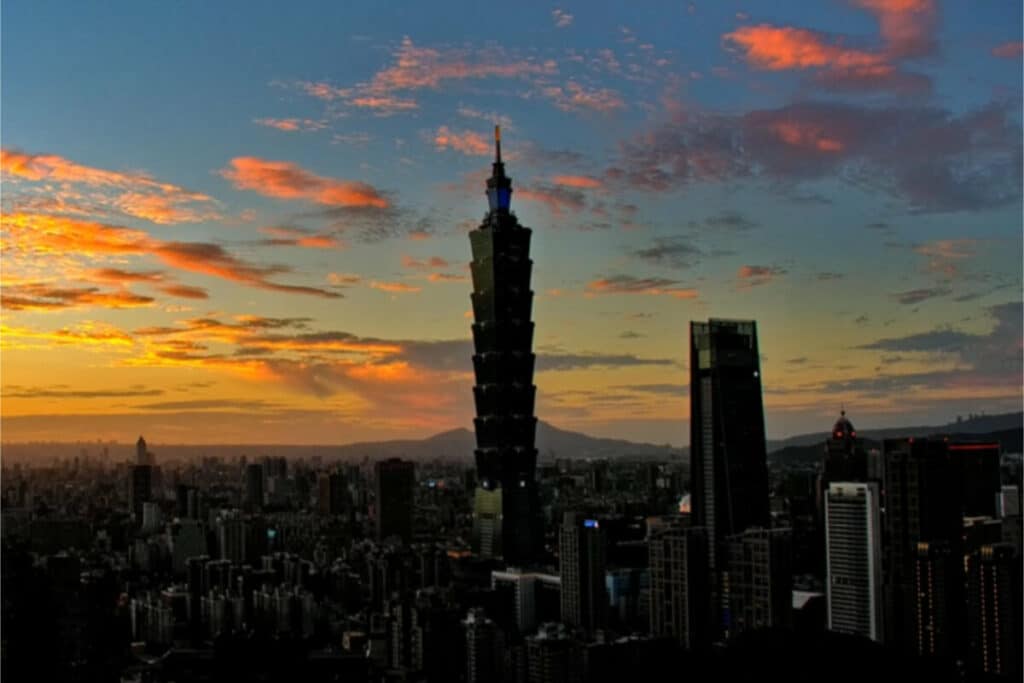 While exploring the Xiangshan Trail, you can capture some amazing scenery at the following spots:
Chaoranting(超然亭)
It is an open platform and offers a stunning view of Taipei 101. You can usually see some photographers setting their pedestals here to capture the various scenes of Taipei 101.
Six Giant Rocks(六巨石)
There is a remarkable sight of boulders on the trail. These six giant rocks are made of sedimentary sand and gravel from the ancient sea. Many visitors climb up these boulders to get better scenery of the magnificent Taipei 101 building
A Thread of Sky(一線天)
A Thread of Sky is a common name for slot canyon, formed by the erosion of cliff rocks by flowing water. It is only wide enough for one person to pass through. When walking along it, it is like being between the fingers of a giant.
Stonemilk Garden(石乳園)
After passing A Thread of Sky, you can see the naturally painted rock face formed by weathering. A water spring flows continuously at the bottom of the enormous sandstone. As rainwater seeps into the sandstone, it gradually accumulates downwards by gravity. The shale at the base of the rock wall is made of fine clay, and as the shale is too delicate for water to seep downwards, it seeps out from the crevices to form a spring, which looks like lactation, hence the name of the place.
Countdown at Xiangshan: Watching Taipei 101's Firework at Xiangshan
On the final day of every year, fireworks are set off at Taipei 101. It brings many people to Xiangshan to watch fireworks and celebrate the arrival of the new year together. Here are some recommended firework-watching spots in Xiangshan to have a different New Year's Eve experience in Taiwan.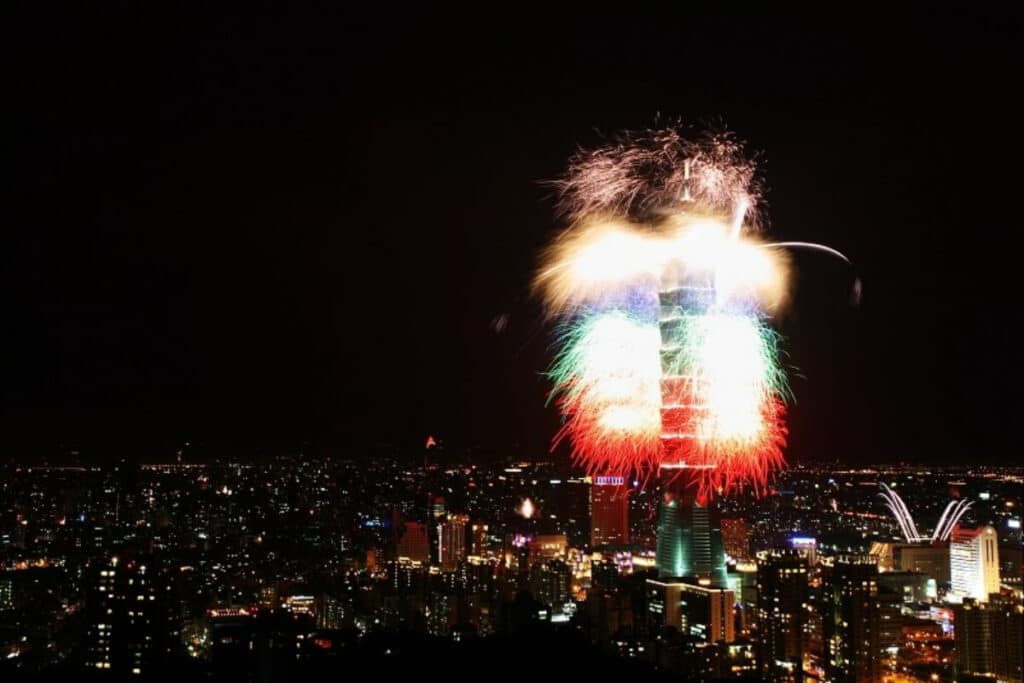 Photographer Platform(攝手平台)

300m into the Xiangshan trail from Lingyun Temple(靈雲宮), about 10 minutes walk.

Firework Lookout(煙火平台)

Take a 330m walk from the Healing Trail(市療步道) to Xiangshan, which takes about 15 minutes.

Yongchungang Platform(永春崗平台)

Take a 200m walk into Xiangshan from Yongchungang Park(永春崗公園),which takes around 10 minutes.

Chaoranting(超然亭)

Take a 600m walk into Xiangshan from Yongchungang Park(永春崗公園),which takes around 30 minutes.

Six Giant Rocks(六巨石)

430m into the Xiangshan trail from Lingyun Temple(靈雲宮), about 15 minutes walk.

Diamond Platform(鑽石造景平台)

It is located next to Xiangshan Peak(象山峰).
The Diamond Platform was a newly built firework-watching spot in 2022. This new platform features a diamond-shaped floor with heart-shaped seats, making it an ideal place to watch the fireworks and a romantic proposing spot. If you desire a memorable proposal experience, this is also a great place to confess your love to your one and only!
Attractions Around Xiangshan
Xiangshan is located near the downtown area of Taipei. It is easily accessible by public transport and offers many hiking entrances, making it a popular Taipei attraction. There are also many places to visit around Xiangshan. Check them out when arranging your day trip!
i-Ride TAIPEI Flying Cinema is located on the 6th floor of Breeze Nanshan, a 2-min walk from the Taipei 101 shopping center. It uses a suspended electronically driven motion platform to push the passenger seats into the giant spherical screen. The passenger seats are placed very close to the spherical screen during the show, giving passengers an unobstructed panoramic view of the scene. Wind, sound, lighting, mist, and scent effects also add to the fun of the "flying experience".
Four Four South Village is the first military village in Taiwan, with some of its 1948 buildings preserved. The small village with short cottages and tiled roof houses is a magnet for people to come and have their photos taken. There are also many cultural and creative markets with music performances during weekends.
Yongchunpi Wetland Park is the first urban wetland park, covering an area of nearly 4 hectares. The park has ecological restoration, environmental education, and flood relief functions. In times of heavy rainfall, the park can be used for emergencies.
% Arabica Coffee is one of Japan's most iconic coffee brands, with more than 100 shops worldwide. Arabica's Taiwan branch is located at the foot of Xiangshan and occupies an area of about 10 square feet. The shop is designed in white with a large area of glass penetration, creating a simple yet trendy atmosphere.
How to go to Xiangshan?
MRT

Tamsui-Xinyi Line→Xiangshan Station→Exit 2
Bus

Bus 46→Songde Station

Bus 20/Bus 286→Yongchun Senior High School
Still trying to figure out how to get accommodation when you travel to Taipei? mrhost offers comfortable and safe hotel options to help customers have a good time in Taipei.
CityInn Hotel Taipei Station Branch II
CityInn Hotel Taipei Station Branch II offers modern and minimalist rooms just a 5-minute walk from Taipei Main Train Station. A 1-minute walk from Q-SQUARE, rooms at this hotel have a 32-inch LCD TV and free Wi-Fi. A self-service kitchenette and laundromat are available.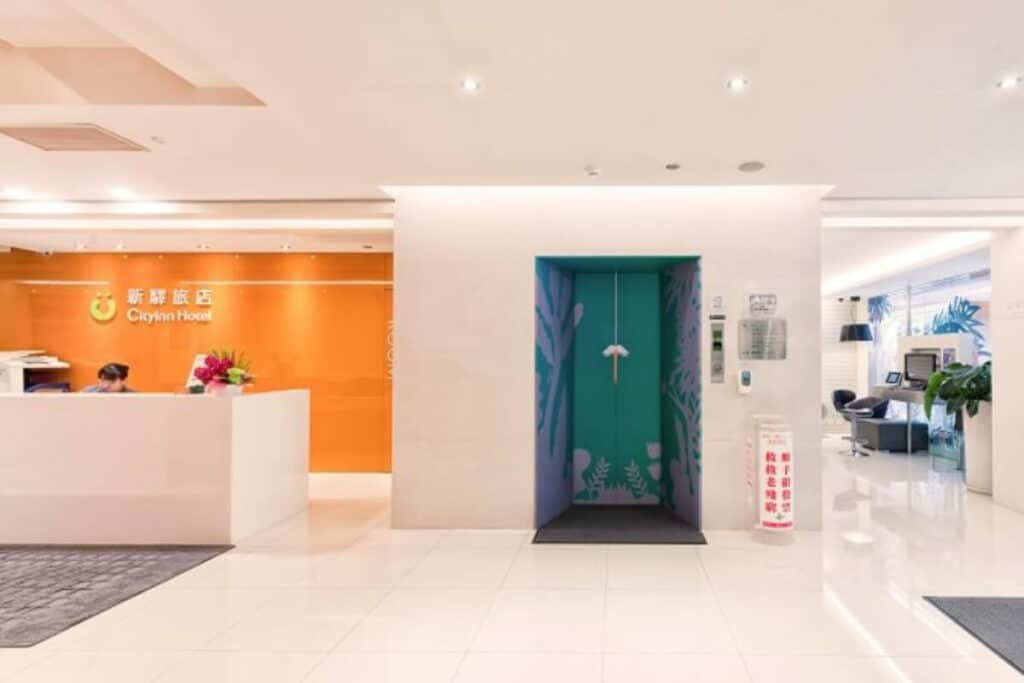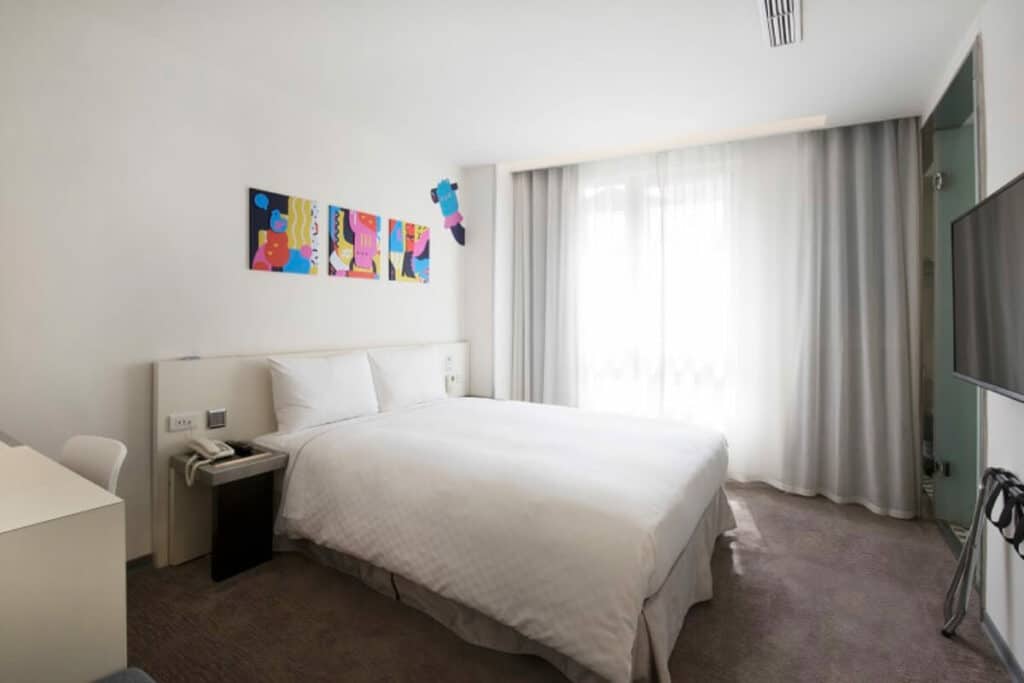 Simple+ Hotel
Simple+ Hotel is located at a 3-minute walk from MRT Nanjing Fuxing Station (Exit 5) and offers modern and cosy guest rooms in Taipei.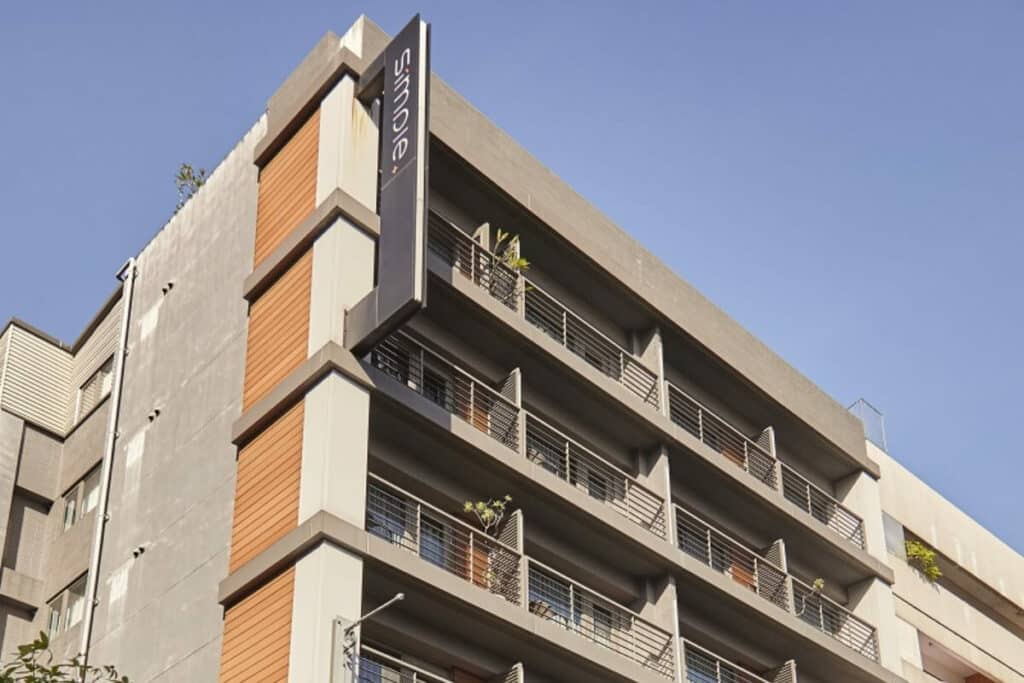 Ximen Hotel
Ximen Hotel is located at Taipei's Wanhua District, only a 5-minute walk from Taipei Main Station.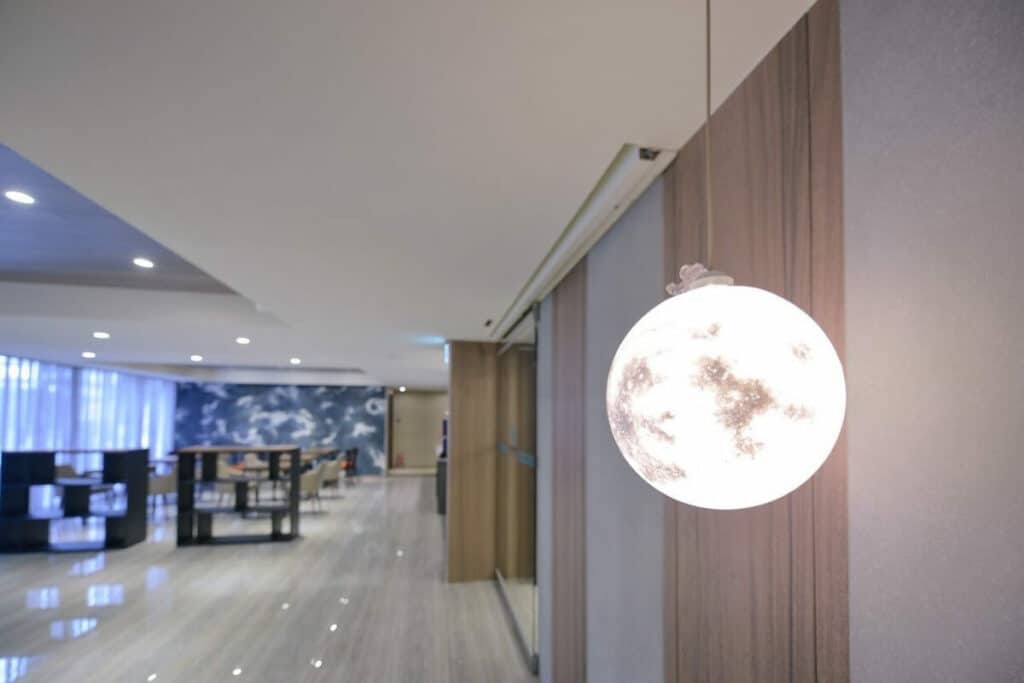 N Hotel
Ideally set in the Zhongzheng District district of Taipei, N Hotel is located at a 3-minute walk from Taipei Zhongshan Hall, 275 m from Presidential Office Building and an 8-minute walk from The Red House.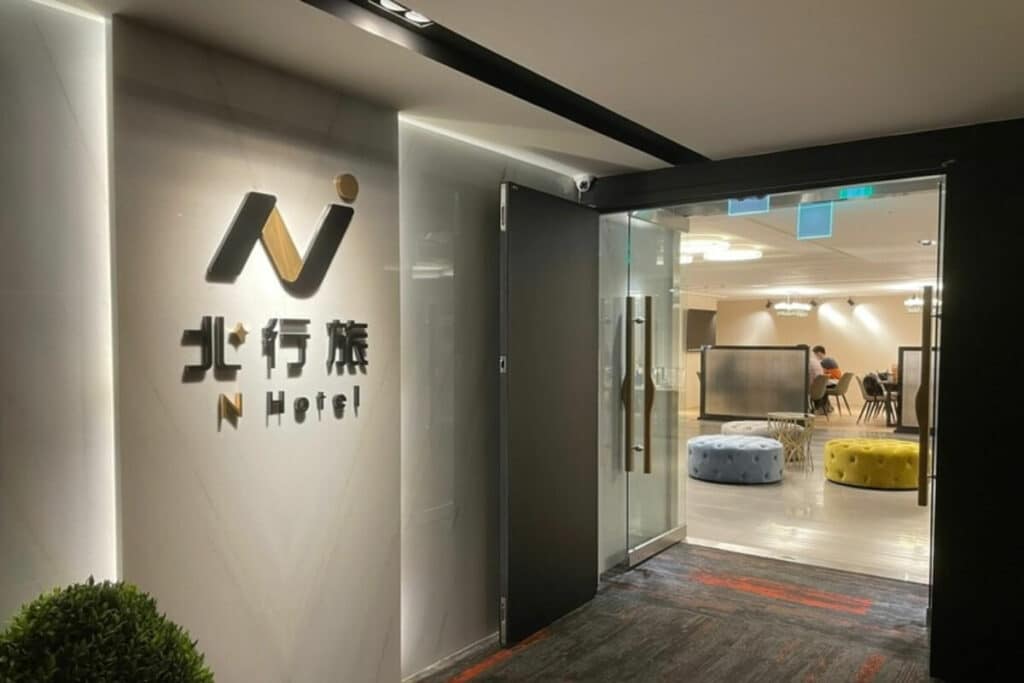 Caesar Park Hotel Taipei
Located in the central business district, Caesar Park Hotel Taipei is located directly opposite Taipei Main Station, which links to Taipei Metro, Taiwan High-Speed Rail, Taoyuan Airport MRT and Bus Terminal.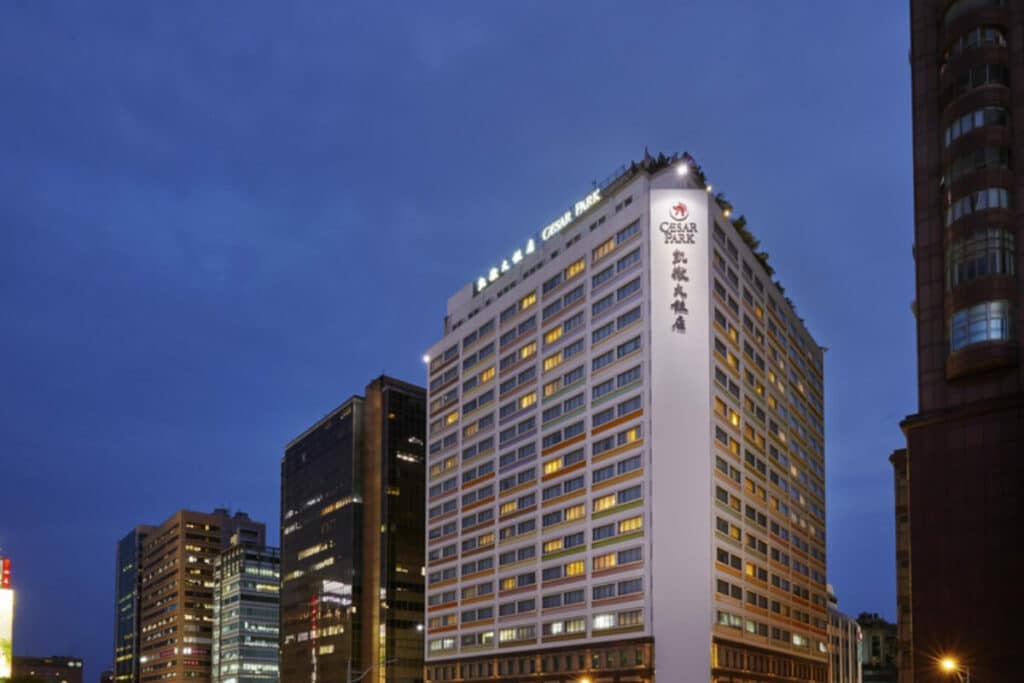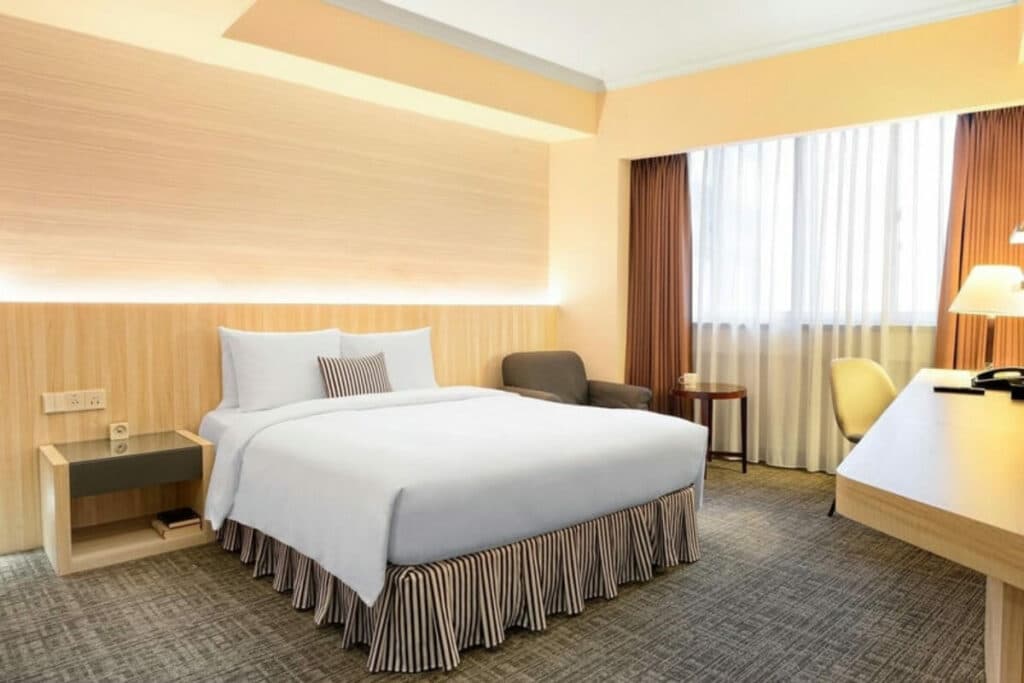 Hotel Relax III
Featuring free WiFi access, Hotel Relax III is Taiwan's first intelligent voice IOT boutique hotel. To enhance communication with international guests, a Google speaker with a translation function is installed at the front desk to speed up the check-in and check-out time. The hotel is only a 5-minute walk from Taipei Main Station, where guests can take trains or busses to explore the city.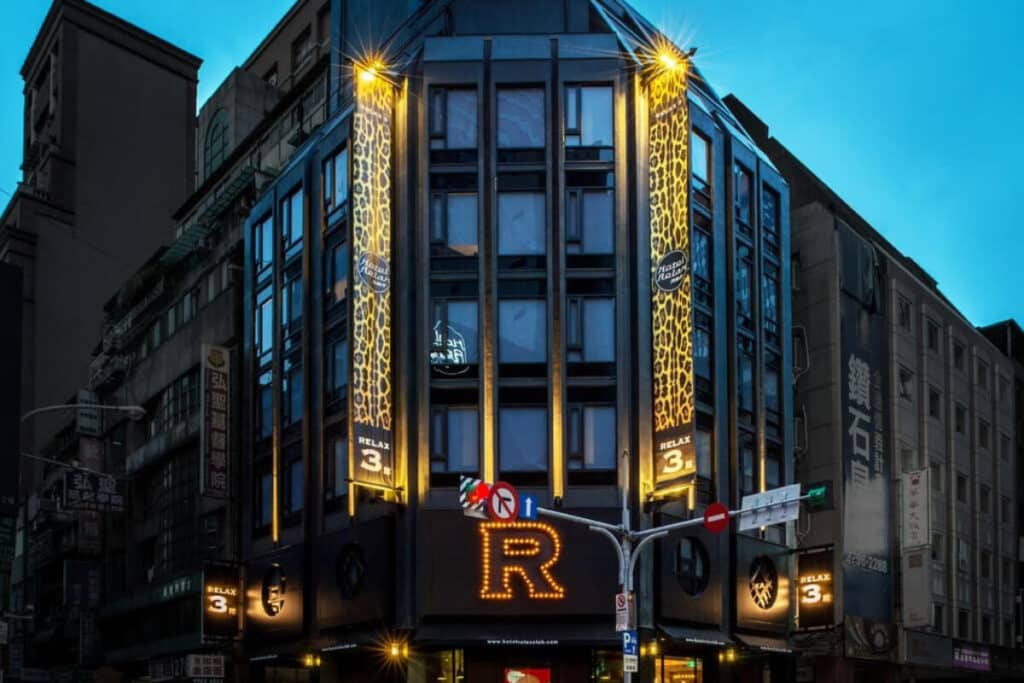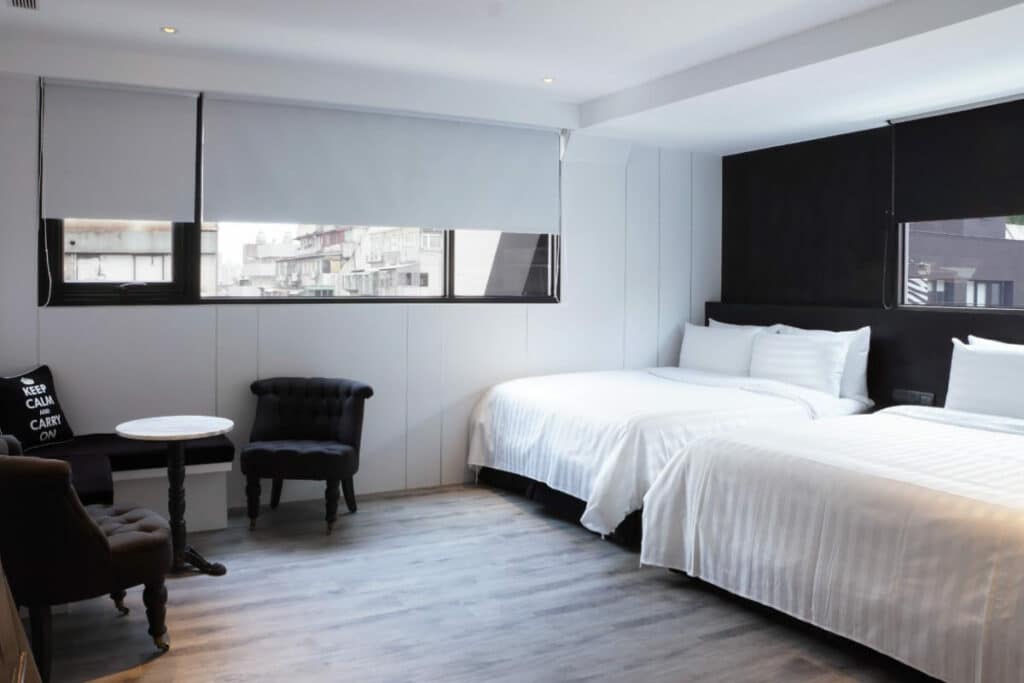 Green World Hotel-Zhonghua
Zhonghua: Boasting its convenient location, Green World Hotel – Zhonghua is located in Ximending, only a 5-minute walk from Taipei Railway Station. It offers accommodations with lively decoration and various dining options nearby.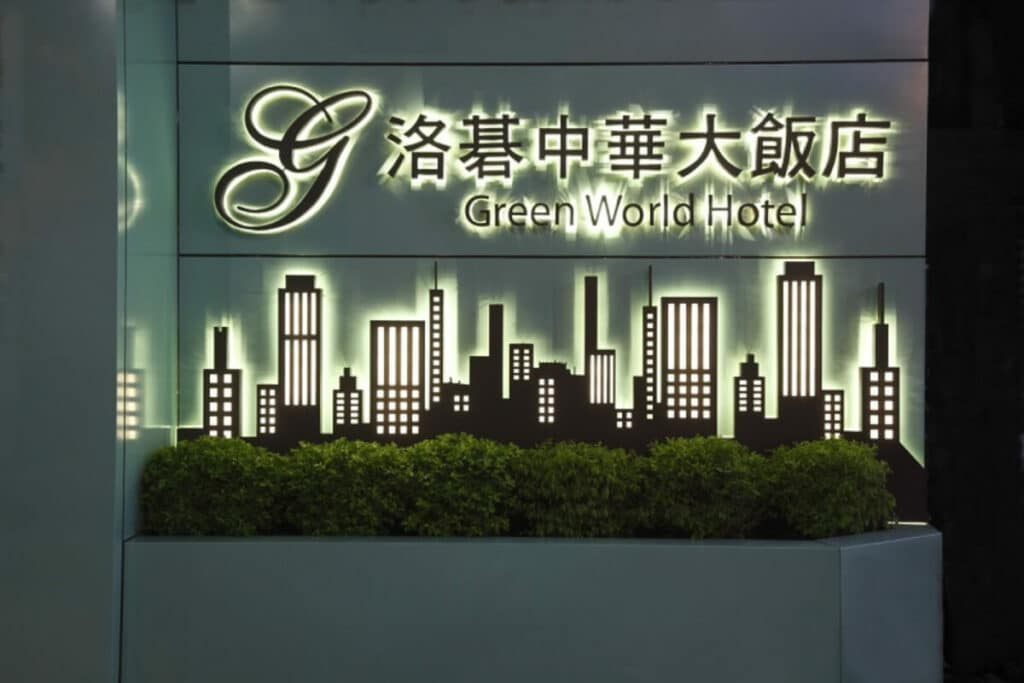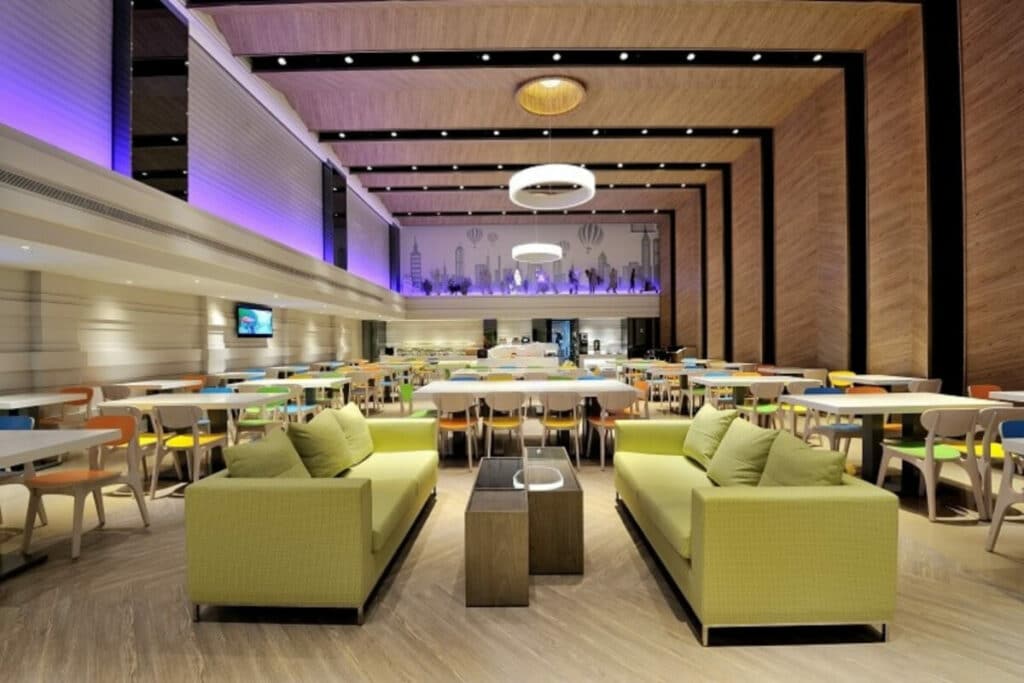 Hinoen Hotel
Hinoen Hotel is located in Taipei City's Jhong Jheng District, a 10-minute walk from Taipei Main MRT Station and Taipei West Bus Station.
CHECK inn Taipei Songjiang
Located only a 1-minute walk from Xingtian Temple MRT Station and a 3-minute walk from Xingtian Temple, CHECK inn offers nicely-designed rooms in Taipei.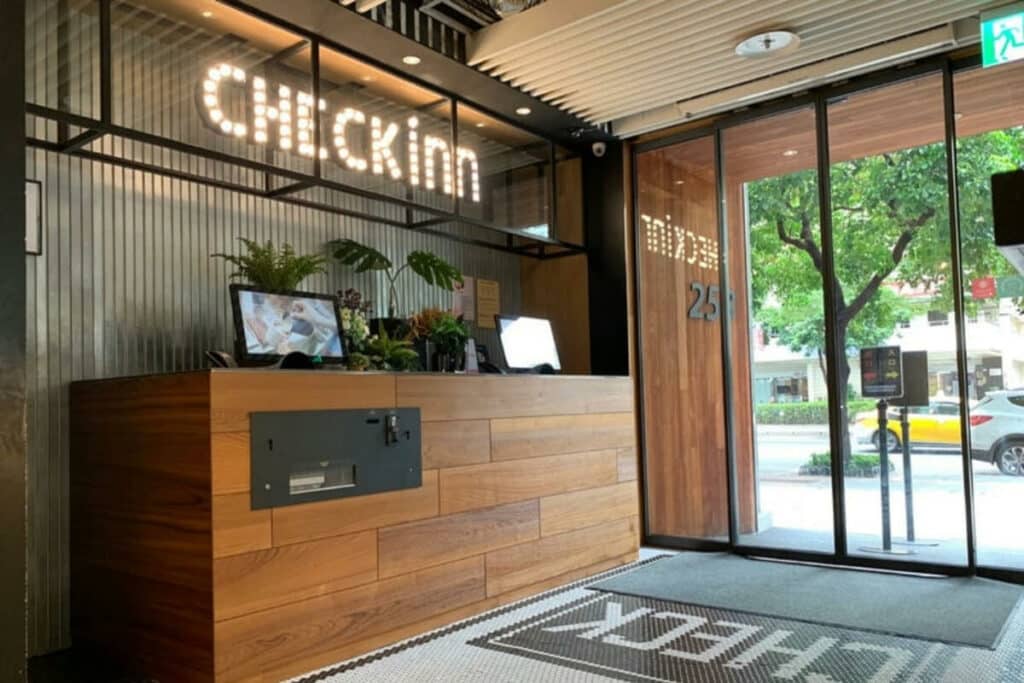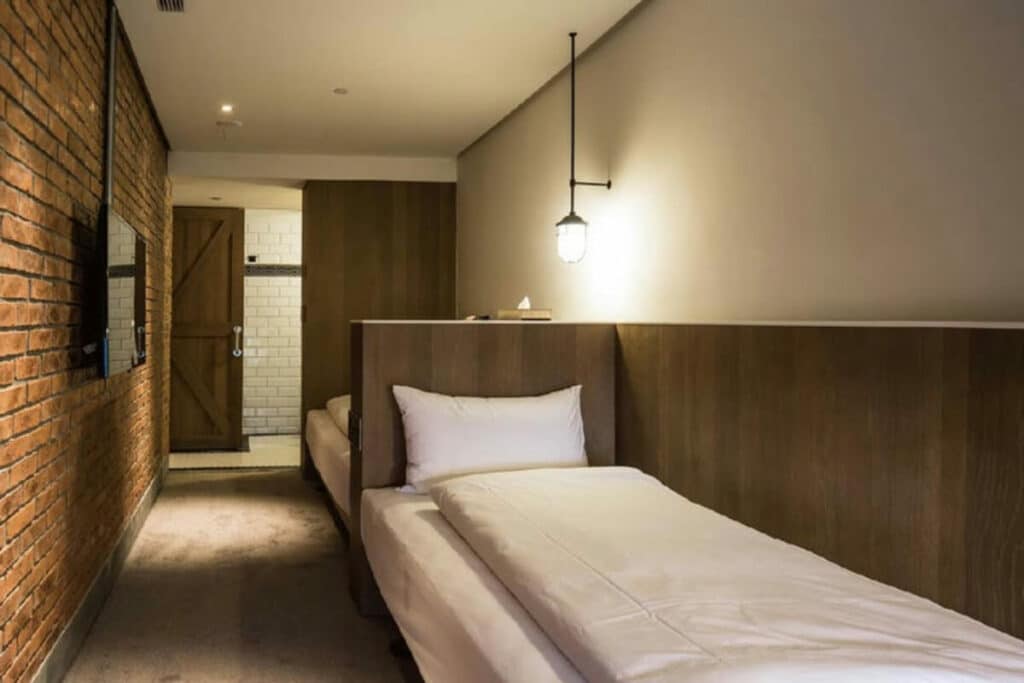 S Hotel
Face a tree-lined boulevard, 5 minutes walk from MRT Taipei Arena Station, S Hotel offers accommodations in the heart of Taipei. A world-renowned designer designs the property. Guests will find the elements of "Surprise" and "Timeless" in the interior decorations and the hotel's high-standard services. The idea of S Hotel is to create an extraordinary living experience where guests can be surrounded by "Love" and "Happiness", which also kneads the culture of the orient and west.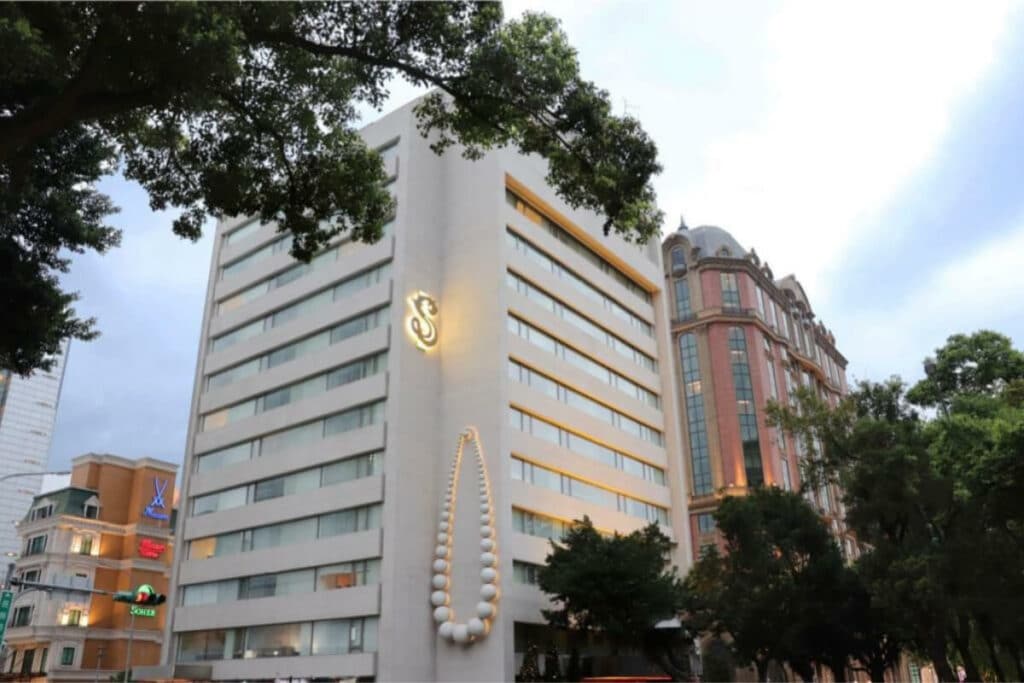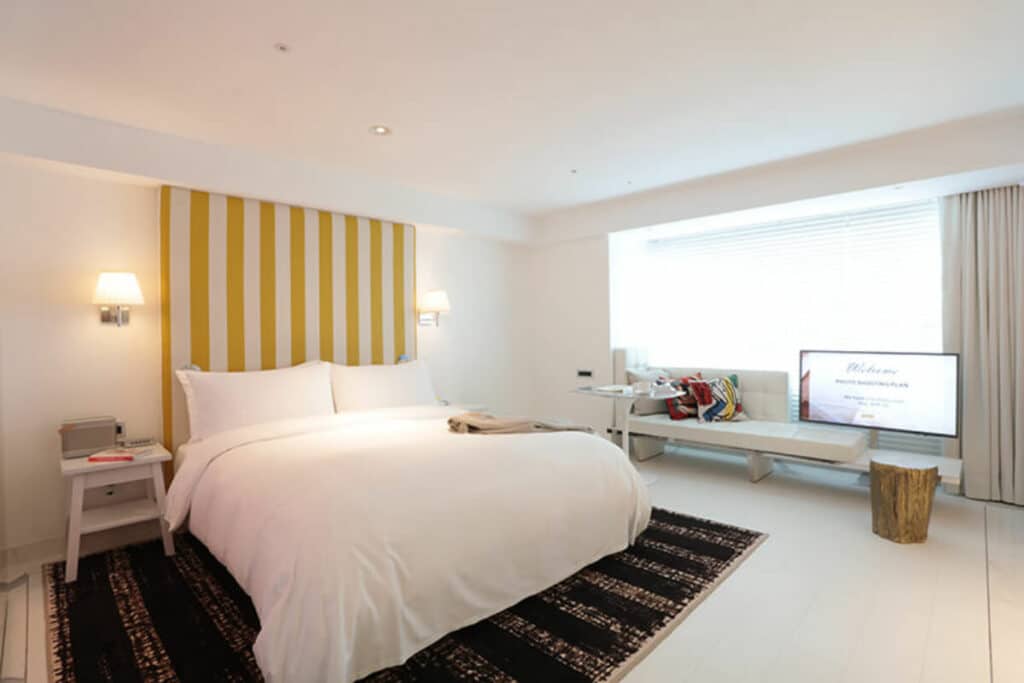 Full List of Taiwan Monthly Hotel for 2023