Last Updated on 07-04-2023
Taipei 101, Yangmingshan National Park, Shilin Night Market, Jiufen Old Street… Speaking of famous attractions in Taipei, everybody's mind usually conjures up these sights. Actually, there is an old district called Bangka (艋舺) that is worth a visit. Due to its advantageous geographical location, Bangka was once a major trading city, which was the root of Northern Taiwan's development. Unfortunately, the good times have gone by, and this bustling district has finally fallen. If you want to get a deeper look at the different aspects of Taiwan, visit this historic area, and you will gain an invaluable travel experience.
The Shrinking City: The Rise and Fall of Bangka
There are three prominent cities that held Taiwan's economic lifeblood during the Qing Dynasty: Fucheng, Lukang, and Bangka. At the end of the 17th century, Bangka was first a trading area for the aborigines of Taiwan, who drove their boats to trade with the Han Chinese. They used the name Bangka for their boats, thus gradually calling the area Bangka (also translated as Monga). Because of the similarity between Bangka and the Japanese pronunciation of Wanhua(萬華), Bangka was renamed "Wanhua." Wanhua(萬華)is pronounced as Manka(まんか)in Japanese, meaning prosperous for ten thousand years. However, it is still referred to as "Bangka" among Taiwanese today.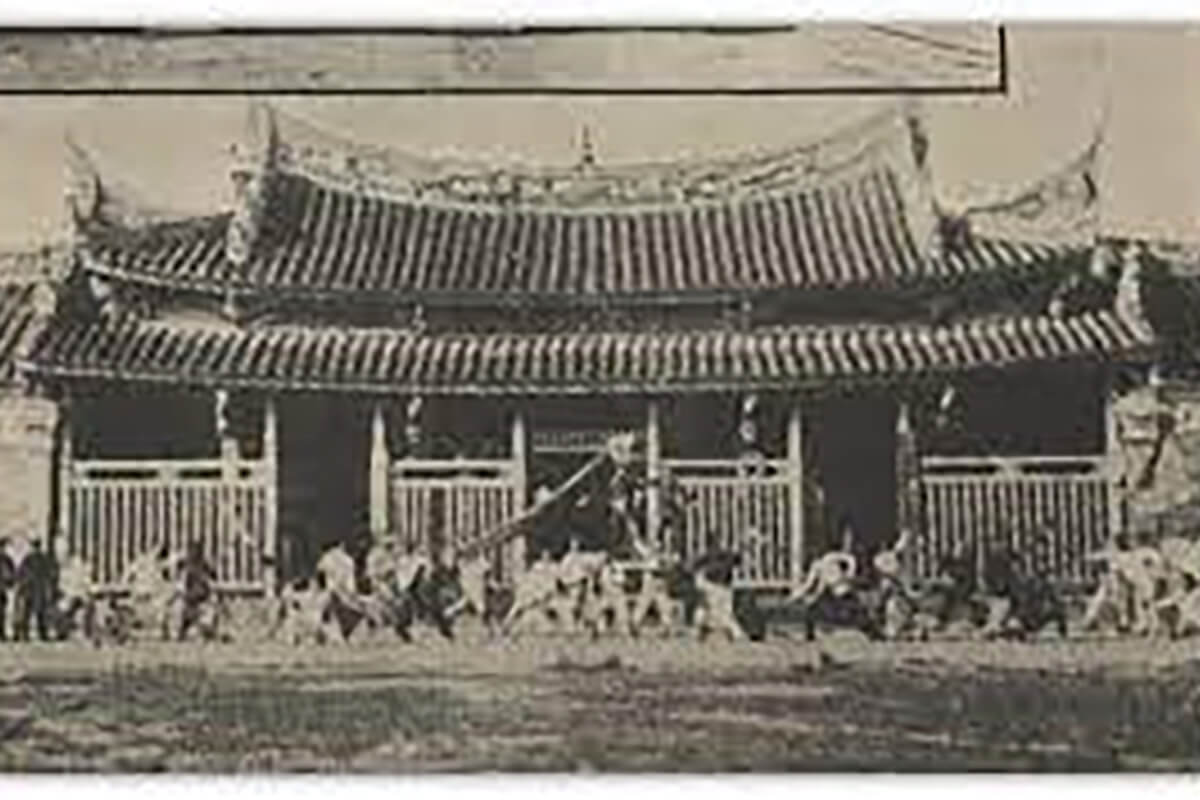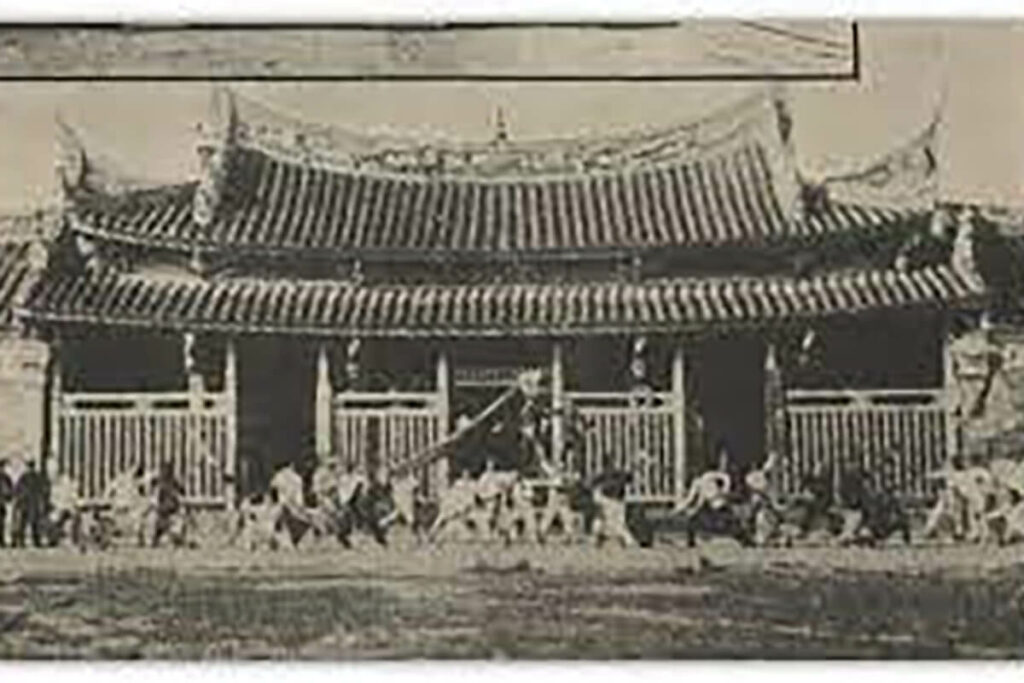 Bangka is located at the confluence of the Dahan River(大漢溪), Tamsui River(淡水河) and Xindian River(新店溪), with three sides facing the water where boats can be moored. Thus, this area offered excellent conditions for water transport. As a result of the convenient transportation, Bangka became the distribution center for goods in Taipei, with exports mainly made up of rice, sugar, camphor, and tea leaves. The frequent natural disasters in south Taiwan, the abundance of natural products in the north, and the rapid growth of the population led to a shift in the economic center of Taiwan to the north. Bangka developed into a significant commercial center in Northern Taiwan, with a dense concentration of shops.
However, due to river siltation and low-lying flooding, severe epidemics, and civil strife, Bangka's economic advantage faded. Bangka is inevitably shrinking, and the nearby port of Dadaocheng has gradually replaced Bangka's function as a port. Nevertheless, Bangka still has many precious legacies of its early glory.
Longshan Temple: The Most Famous Attraction in Bangka(龍山寺)
Bangka used to be populated by settlers from Fujian, China. They made their home here, and in order to pass on their religious beliefs and culture, they joined forces to build Longshan Temple. Longshan Temple has a history of nearly 300 years and has seen earthquakes and wars. During the World War II air raid on Taipei in 1945, Longshan Temple was bombed. Its main hall was destroyed, except for the statue of Avalokiteshvara (觀音菩薩), which was still sitting on the lotus platform. Later on, when there was an air raid, the residents would take refuge next to the statue of Avalokiteshvara with its platform. Since then, Avalokiteshvara has became a more sacred place in the hearts of Bangka residents.
Today, Longshan Temple is still very popular, with crowds of people coming to worship the Avalokiteshvara and the Yue Lao(月老) of Longshan Temple.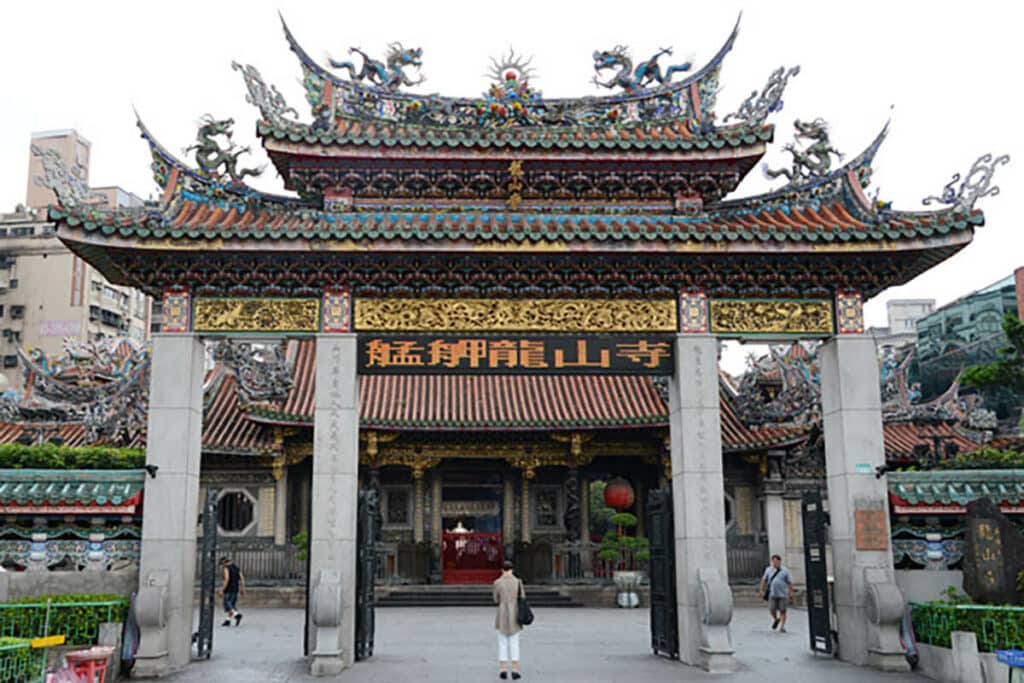 Yue Lao appears as an old man under the moon. He is a Taoist deity who is primarily in charge of the love affairs of couples. This is why singles like to pray to the Yue Lao for the blessing of meeting their soulmate.
How to pray to Yue Lao ?
The main deity of Longshan Temple is Avalokiteshvara, so you should first worship Avalokiteshvara before worshiping Yue Lao after entering Longshan Temple. Put your hands together and silently state your birthday and name in your mind to inform Avalokiteshvara about your visit. Remember to also greet the other gods as a sign of respect for them.
Set your offerings on the altar table when you get to Yue Lao's Palace. Yue Lao is said to have a sweet tooth so you can prepare sweets, biscuits, cakes and other desserts, but make sure the number of offerings is double, meaning couples of lovers will form a pair.
Once you've got everything ready, you can start asking Yue Lao about your relationship. Take a pair of divination blocks, put your hands together and tell Yue Lao your name and your birthday in your mind, then ask Yue Lao about your future love life. It would be best if you asked yes or no questions so that the result to cast the divination blocks will be more accurate.
The Meaning of the Result to Cast the Divination Blocks:
| Result After Casting the Divination Blocks | Description | God's Answer |
| --- | --- | --- |
| | 聖笅 (Sheng Jiao): The divination blocks have one curved side facing upwards and the other flat side of the blocks facing up. | This result means that the god has agreed to your request or has given you a positive answer to your question, indicating that things are going well. |
| | 笑笅 (Xiao Jiao): Both blocks have their flat sides facing up. | This result means that the god is amused, uncomprehending, or considering. It means that your future situation is unclear. You can cast the divination blocks and ask him again or repeat your wish. |
| | 陰笅 (Yin Jiao): Both blocks have their curved sides facing up. | This result means that the god has given a negative answer to your question, or that he is angry, or that he thinks it is not appropriate for you to do anything. You can cast the divination blocks again to ask for guidance. |
Legend has it that two people with the right destiny will be brought together by a red line bonded by Yue Lao and become a couple. The believers use a red silk thread to visualize the line, as the red line cannot be seen or touched. You must obtain Sheng Jiao's permission three times in a row if you want to ask Yue Lao for a red line. Once you have approval from Yue Lao, you can take a red thread from the red box in front of Yue Lao's Palace. You must always carry the red thread with you so that the blessings of Yue Lao will stay with you on your behalf.
Although the red thread is a symbol of fated marriage, there is no need to worry if you find the red thread you asked for has gone missing one day. There is a saying in Taiwan that the disappearance of the red thread is a sign of upcoming love, as it is regarded as a good sign when Yue Lao withdraws the red thread to prepare for the match.
Old Street Scenery: Discover the Traces Left by Times
Bangka shaped Taipei's historical development. Although Bangka is the fastest-declining city, the traces of its prosperity have been deeply engraved in the city, and no one can erase them.
Guiyang Street
Guiyang Street is the oldest street in Taipei and was the seedbed of Bangka's prosperity. In the early days, Han Chinese from Fujian used to come here to trade sweet potatoes with the aborigines. During Japanese rule, Guiyang Street was zoned as a red-light district, so many brothels were on the street, and most residents were Japanese. Today, the 146-year-old Bangka Presbyterian Church and Bangka Qingshan Temple are still located at Guiyang Street.
Huaxi Street
During the Qing Dynasty, Huaxi Street flourished as a base for boatmen and dockworkers, with brothels and restaurants appearing one after another. During Japanese rule, Huaxi Street was also designated as a red-light district. It only ended in 1997, when the Taipei City government abolished public prostitution. In recent years, Huaxi Street has become a tourist night market, offering traditional folk art and Taiwanese snacks.
Herb Lane
When Bangka was first developed, there were many epidemic diseases, so the herbal shops became the community's medical institutions. Dozens of herbal shops gathered in Lane 224 of Xichang Street, forming the time-honored "Herb Lane."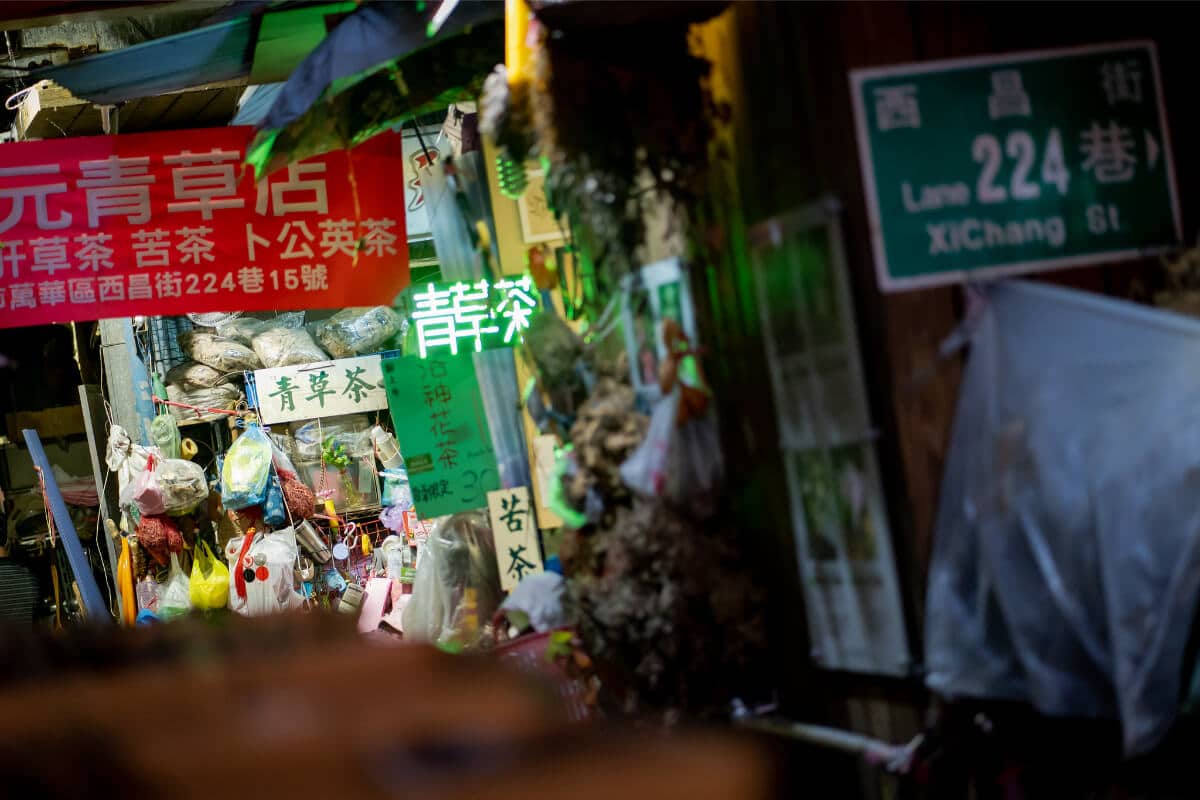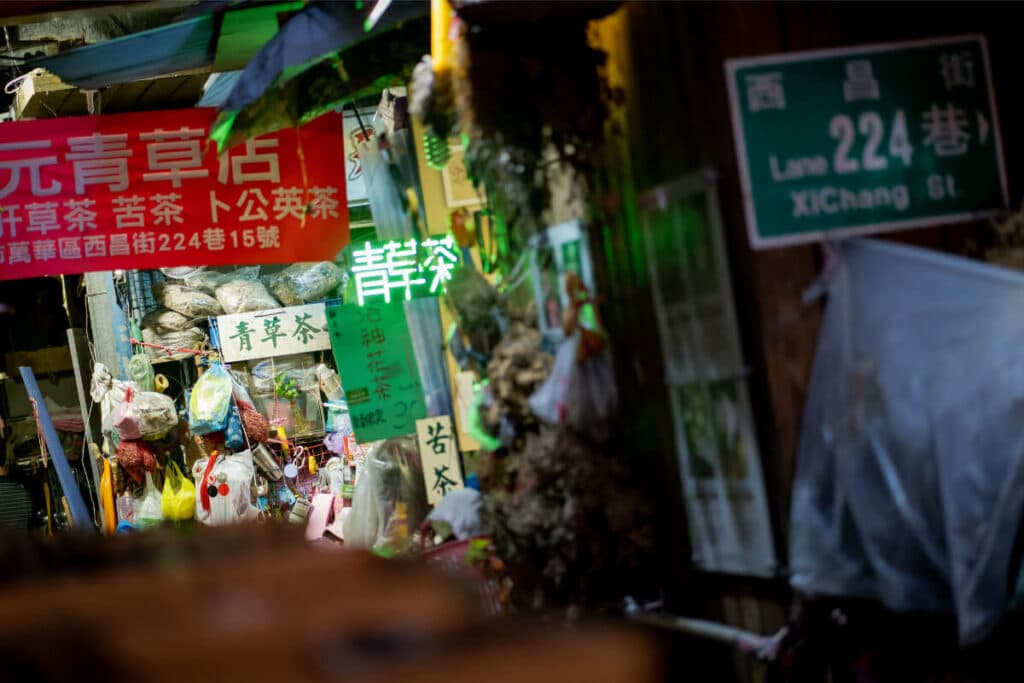 Buddha Street – Xiyuan Road Section 1
In the early days of Taiwan, when the Chinese settlers left their homeland to come to Bangka, they faced an unknown and thorny new world. Their only spiritual reliance was on their ancestors and the Buddhist gods of their hometown. These Buddhist Chinese settlers materialized the gods in their hearts through the Buddha statues, which led to a history of Buddhist sculpture in Taiwan. Xiyuan Road is the most famous Buddha Street in Taiwan, just next to Longshan Temple. There are 20 Buddhist shops on both sides of Xiyuan Road, including a century-old shop established in 1895 and many more that are generations old.
Bopiliao
During the Japanese rule in 1941, Bopiliao was designated by the government as a school site in Taipei City, and no further alterations were allowed. Hence, the unique mixture of Taiwanese and Western buildings was unexpectedly preserved. According to the survey results, Bopiliao is among the few streets in Taipei City that still reflect the original life of the Han Chinese during the Qing Dynasty, which is historically significant.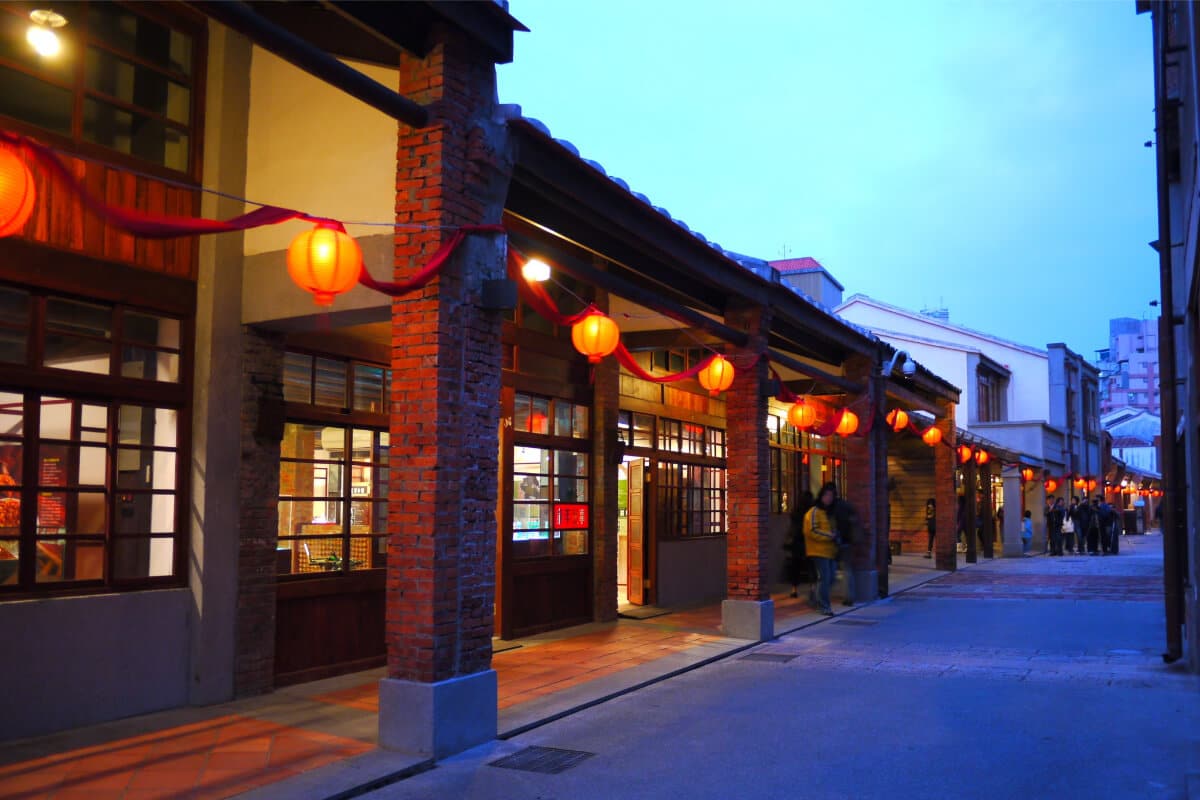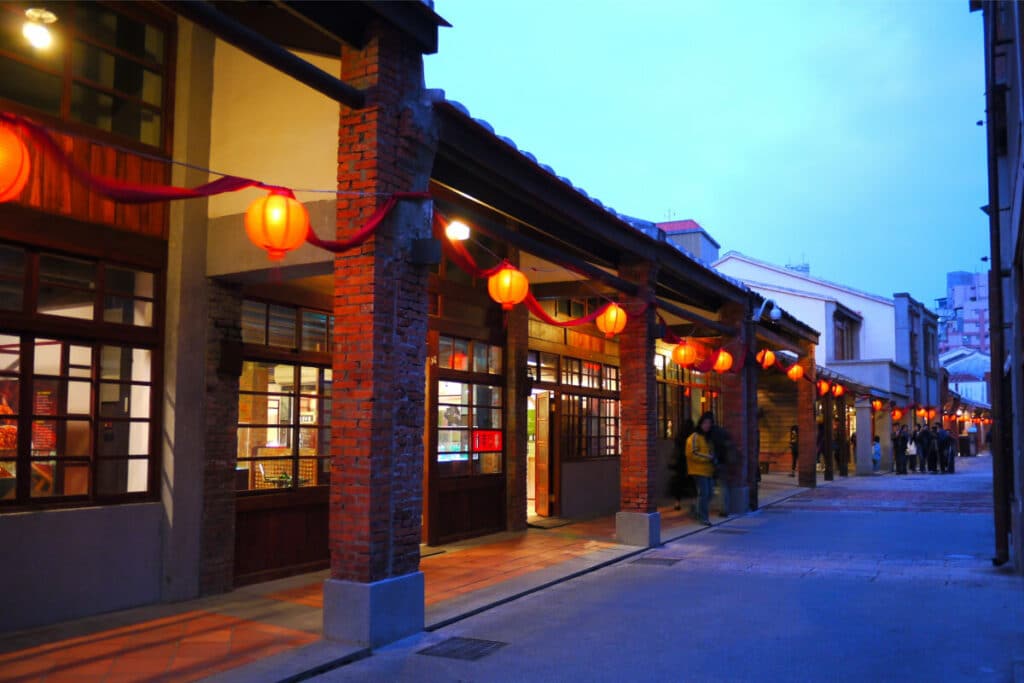 Meet Bangka in a Visual Way
The stories and images in a film or series can connect viewers to the cultural sensibilities of the city. If you are interested in taking a look at what Bangka was like in the earlier generation, you can watch the film "Monga" or the television series "Monga Woman."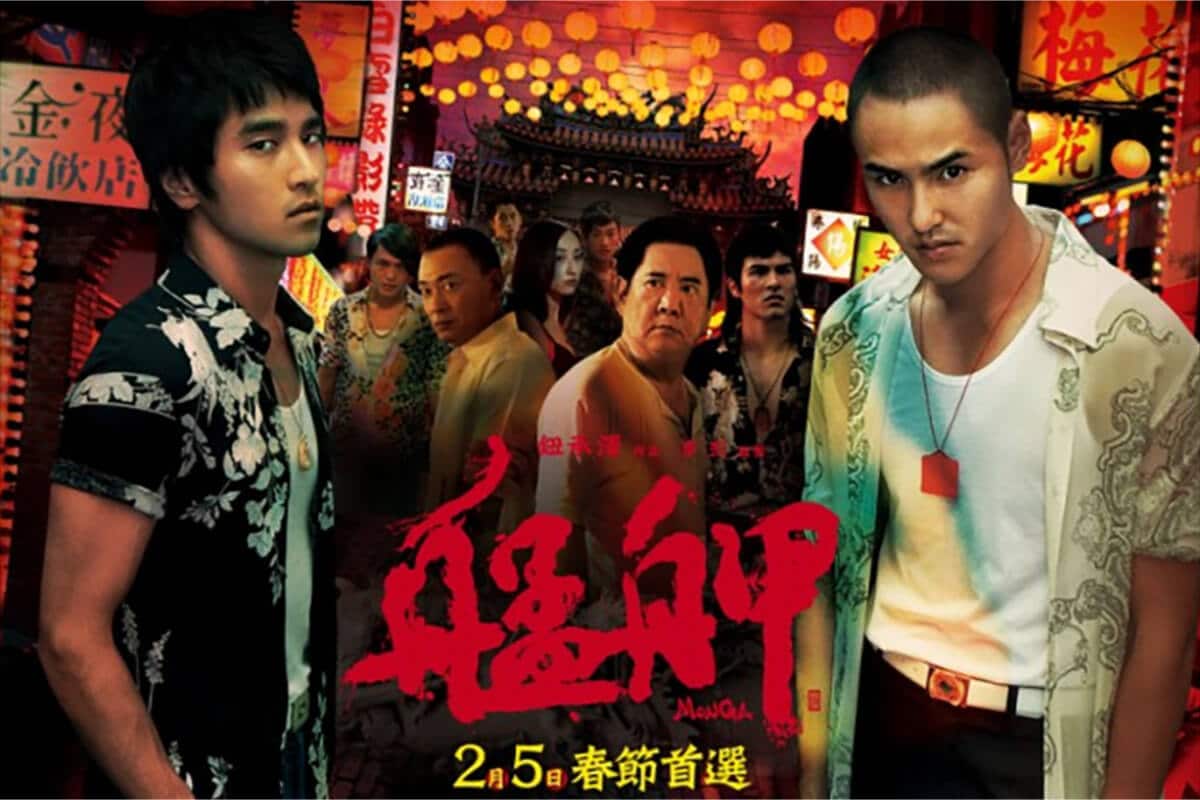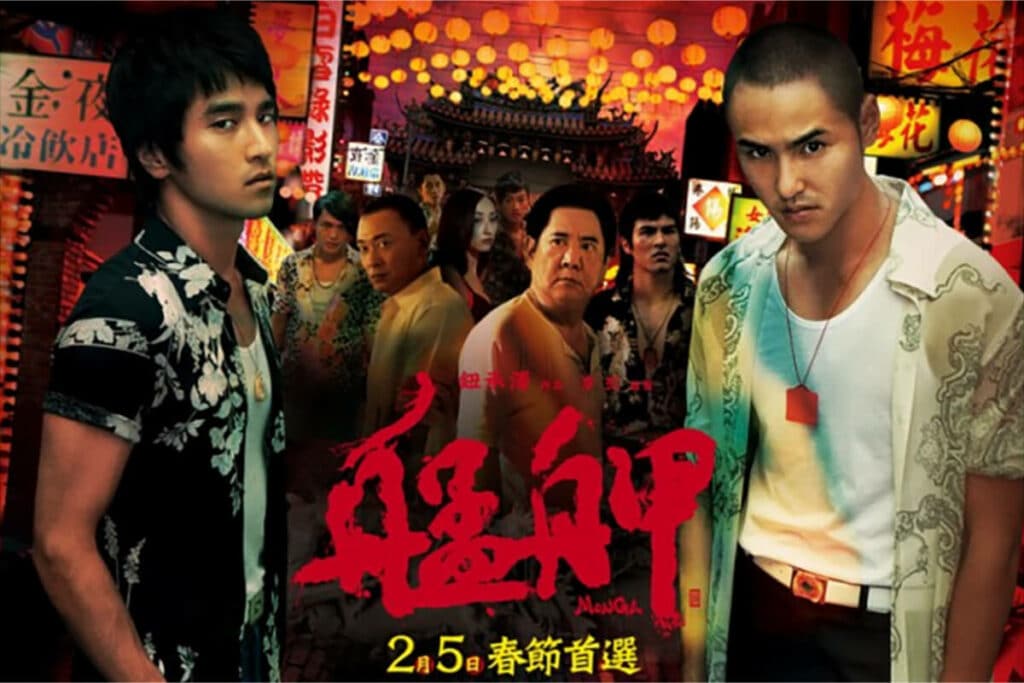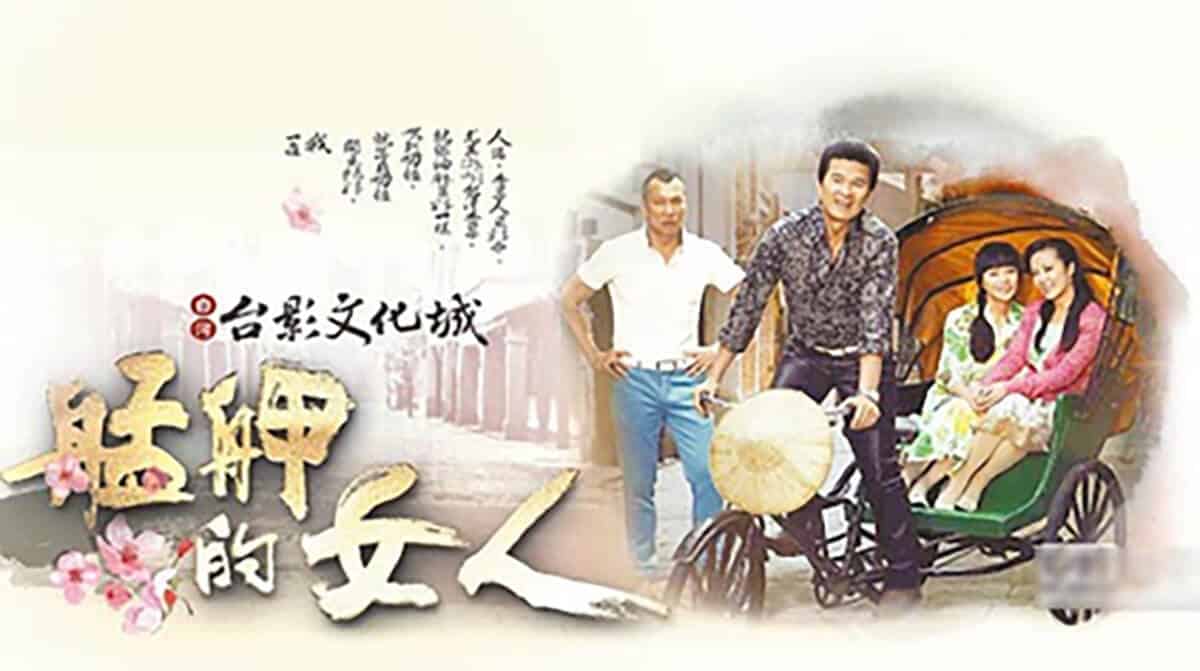 Travel to Taipei and Visit Bangka
Bangka is located in the Wanhua District of Taipei. There are several ways to get to Bangka. You can get there by taking the Taipei MRT's BLUE Line (Bannan Line) to Longshan Temple Station. You can also take the Taiwan Railways to Wanhua Station. Taiwan is currently open for tourism, and if you wish to stay in Taipei and visit the landmarks, notably Bangka, here are some hotel recommendations.
Simple+ Hotel
Simple+ Hotel is located a 3-minute walk from MRT Nanjing Fuxing Station (Exit 5) and offers modern and cozy guest rooms in Taipei.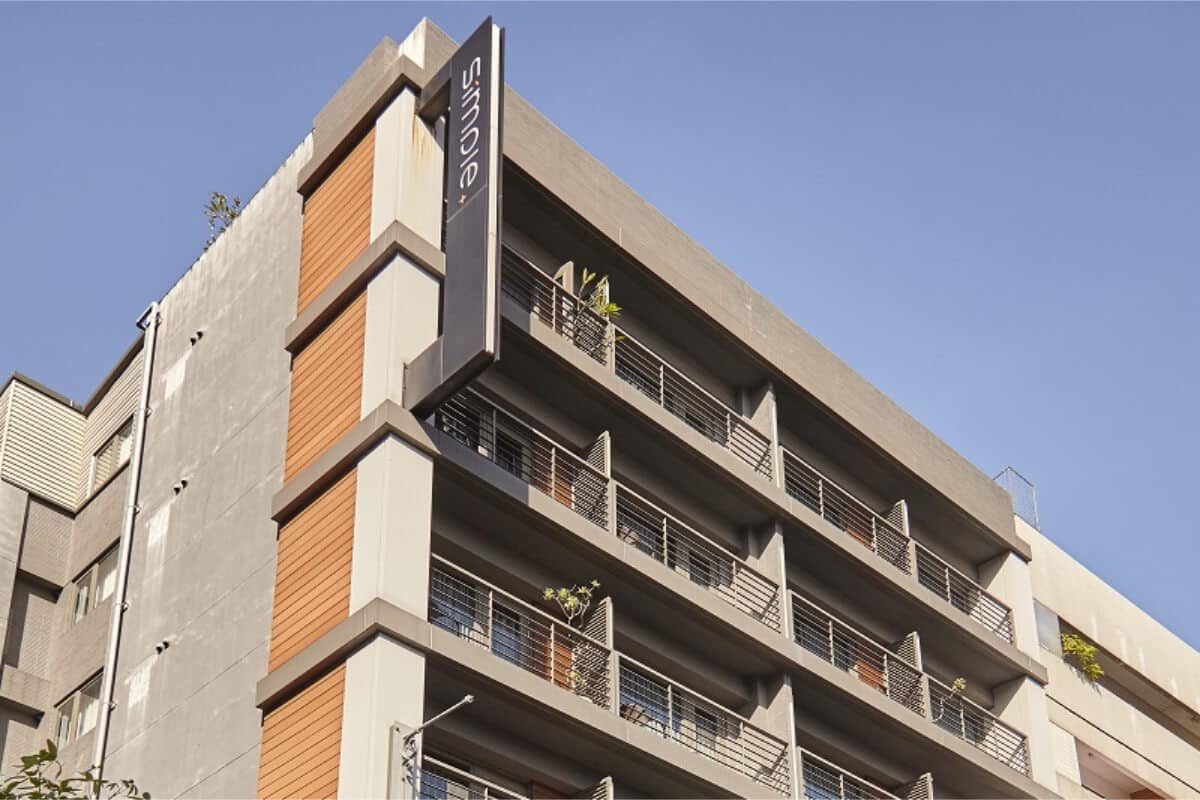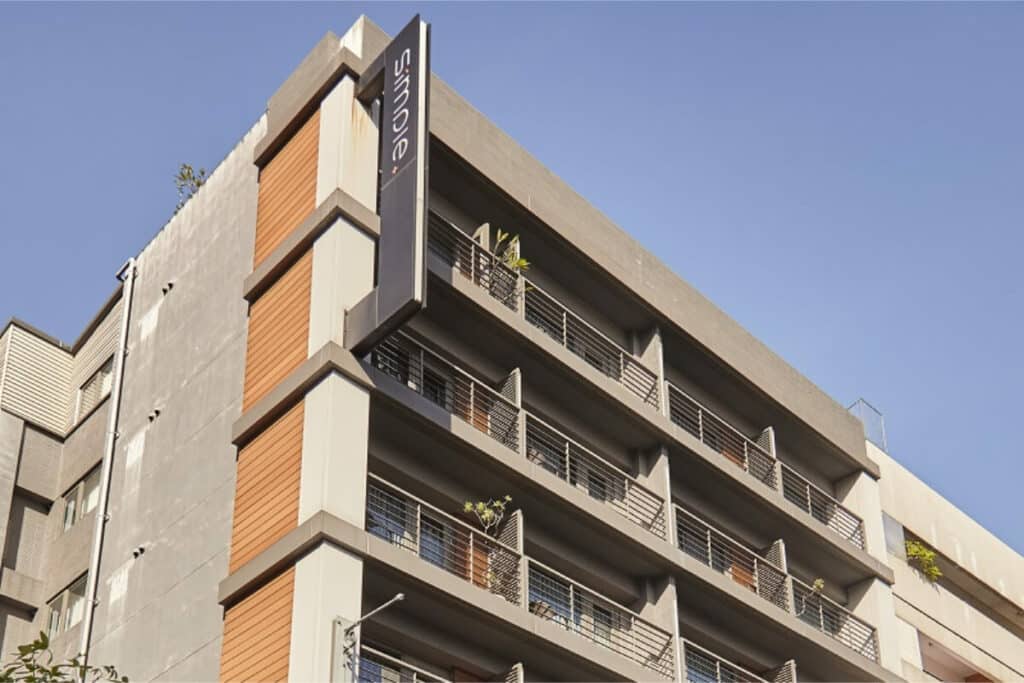 Ximen Hotel
Ximen Hotel is located in Taipei's Wanhua District, only a 5-minute walk from Taipei Main Station.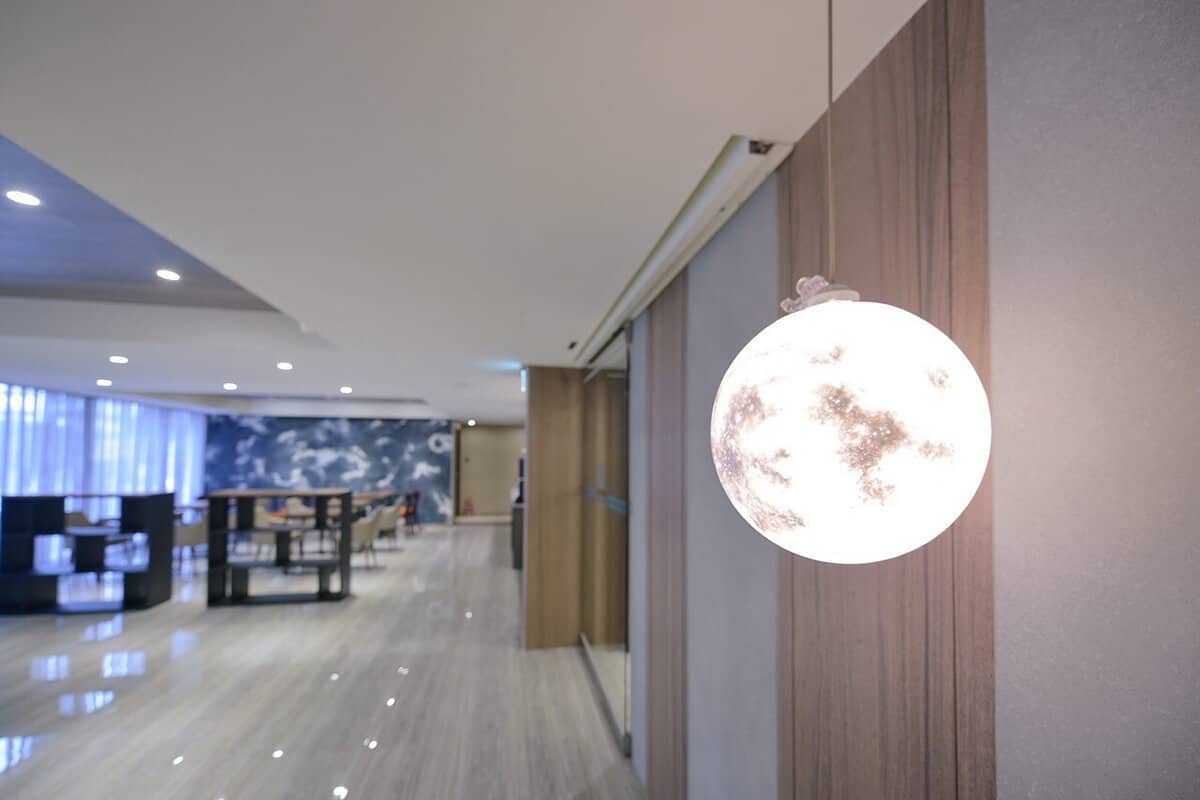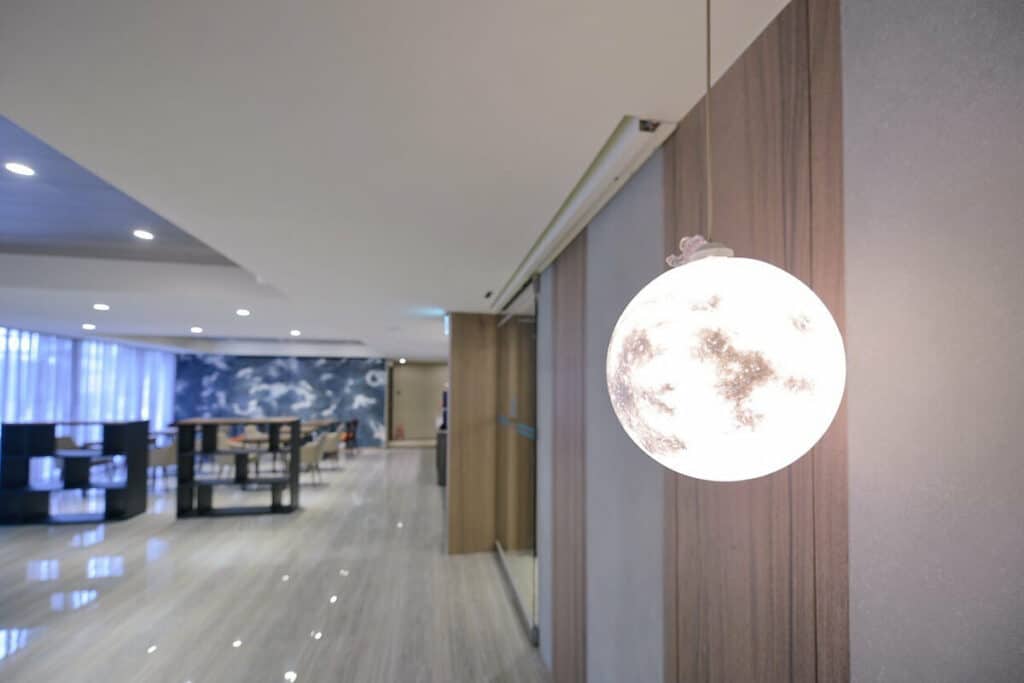 N Hotel
Ideally set in the Zhongzheng District district of Taipei, N Hotel is located at a 3-minute walk from Taipei Zhongshan Hall, 275 m from Presidential Office Building and an 8-minute walk from The Red House.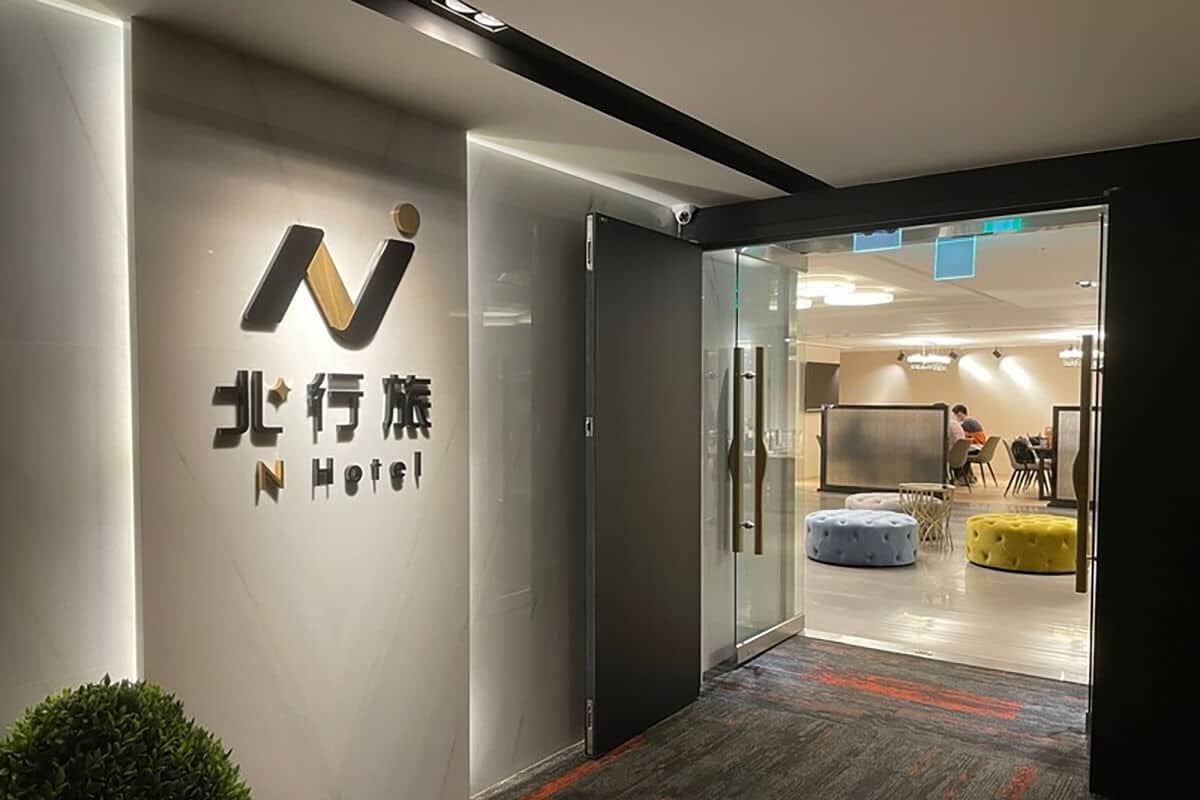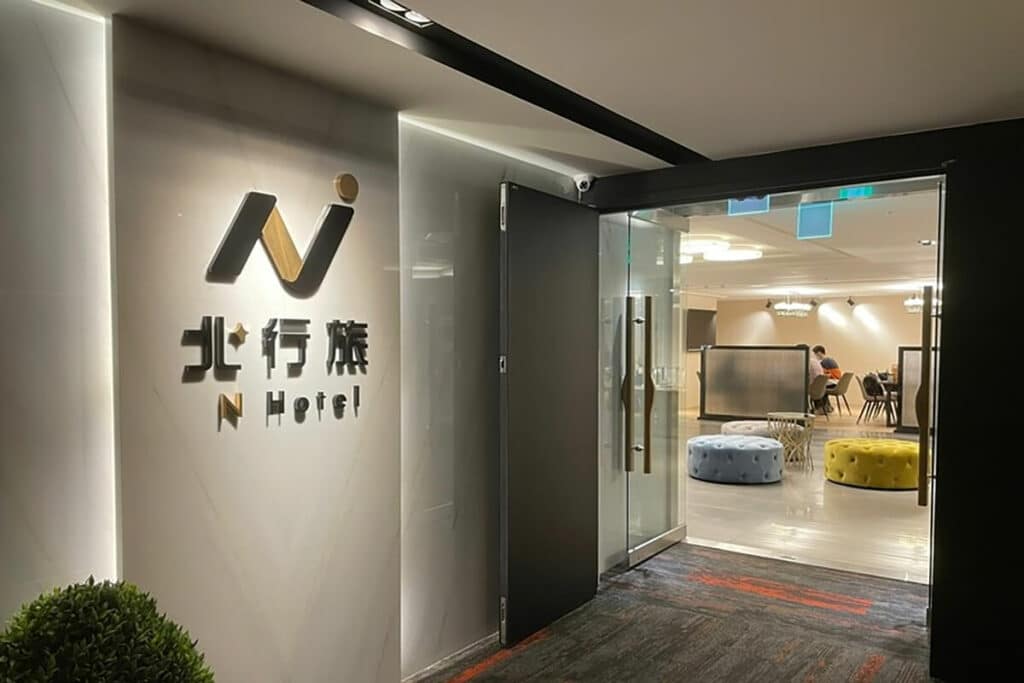 Caesar Park Hotel Taipei
Located in the central business district, Caesar Park Hotel Taipei is located directly opposite Taipei Main Station, which links to Taipei Metro, Taiwan High-Speed Rail, Taoyuan Airport MRT and Bus Terminal.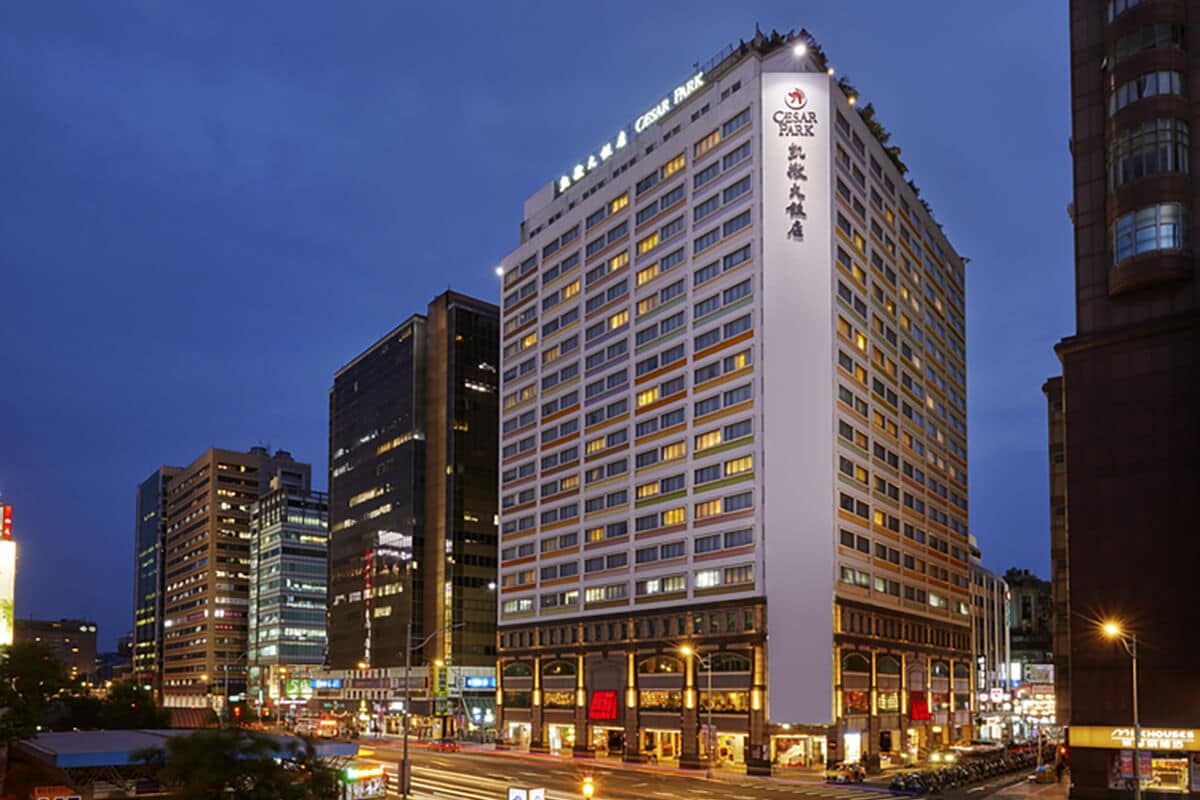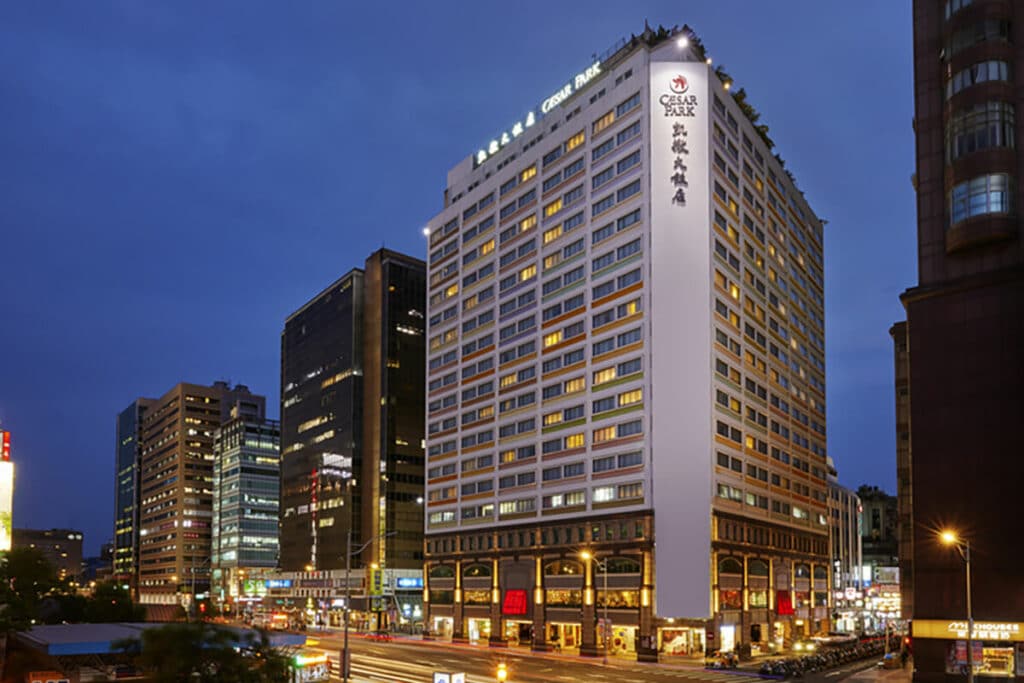 Green World Hotel – Zhonghua
Boasting its convenient location, Green World Hotel – Zhonghua is located in Ximending, only a 5-minute walk from Taipei Railway Station. It offers accommodations with lively decoration and various dining options nearby.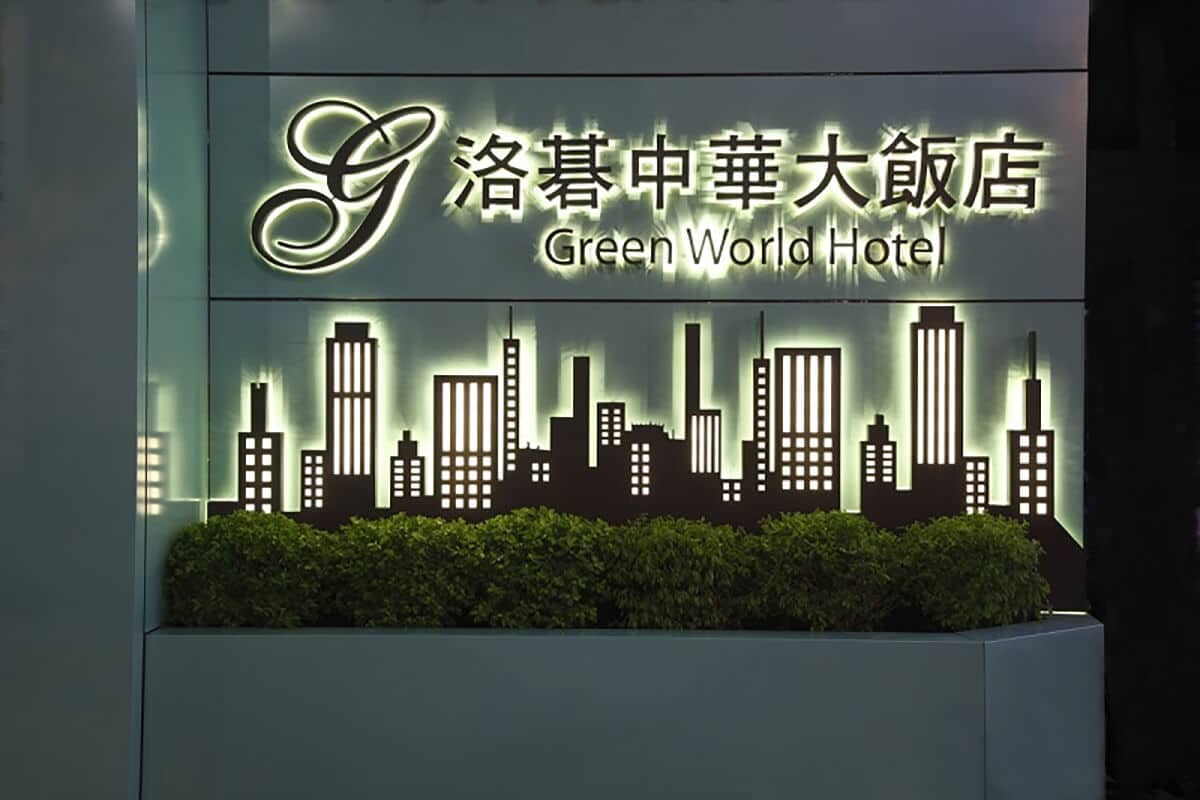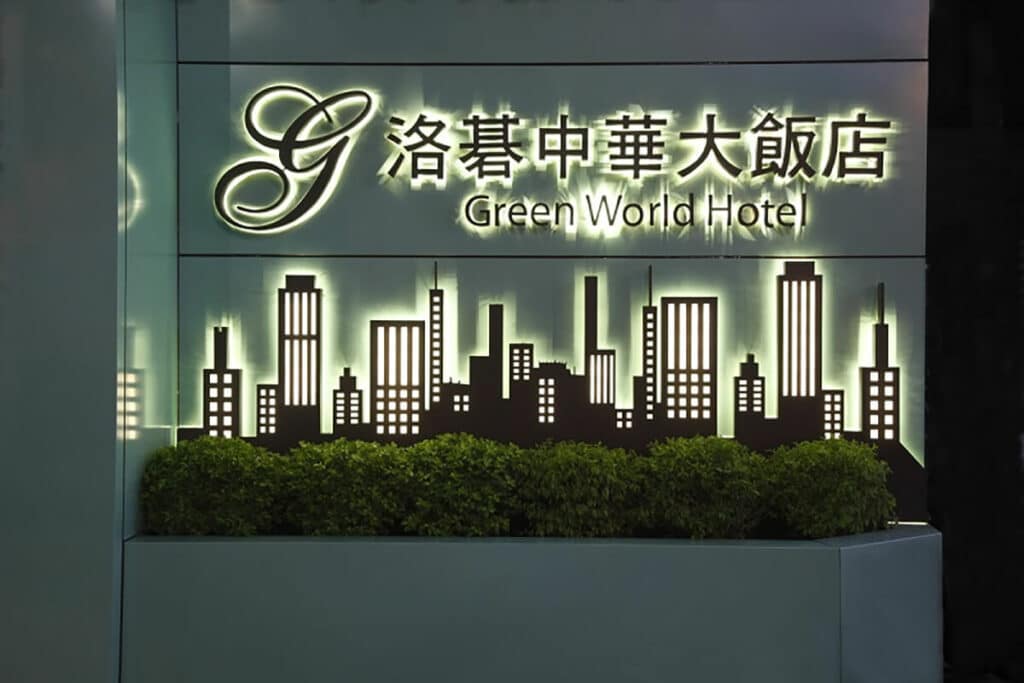 Hotel Relax III
Featuring free WiFi access, Hotel Relax III is Taiwan's first intelligent voice IOT boutique hotel. To enhance communication with international guests, a A Google Speaker with a translation function is installed at the front desk to speed up the check-in and check-out times. The hotel is only a 5-minute walk from Taipei Main Station, where guests can take trains or buses to explore the city.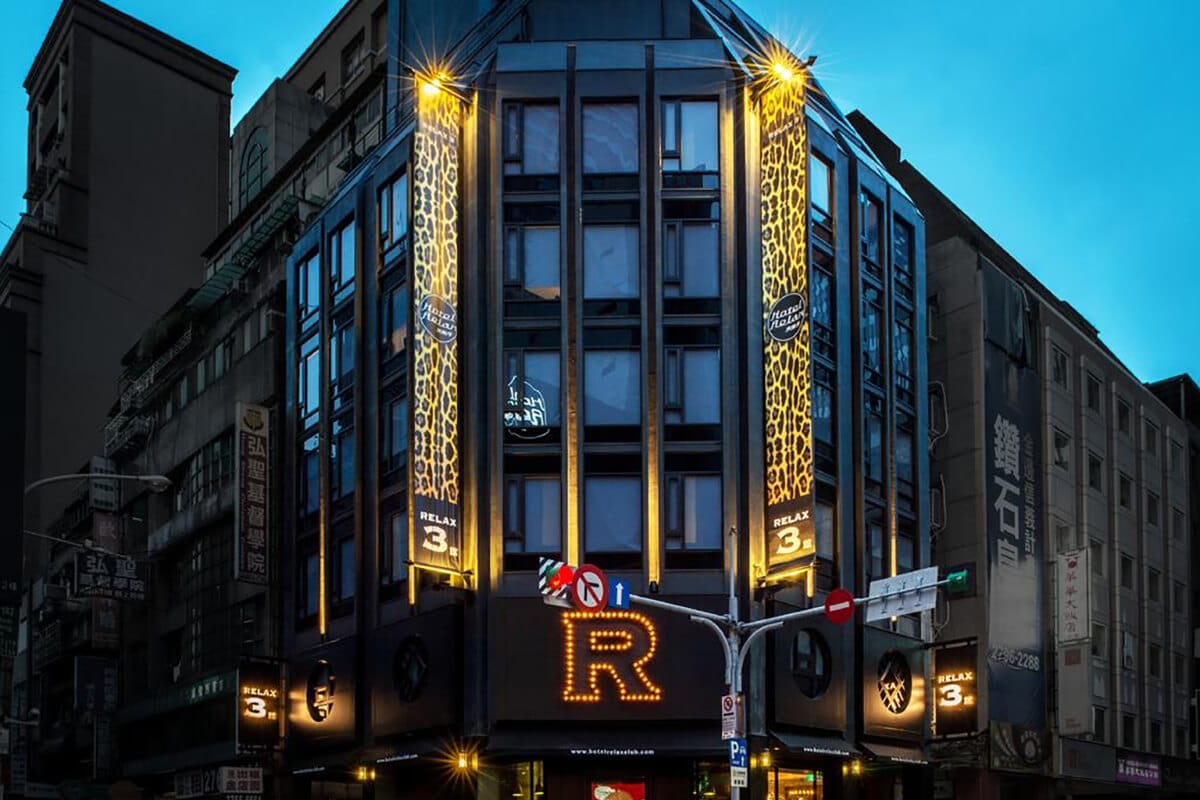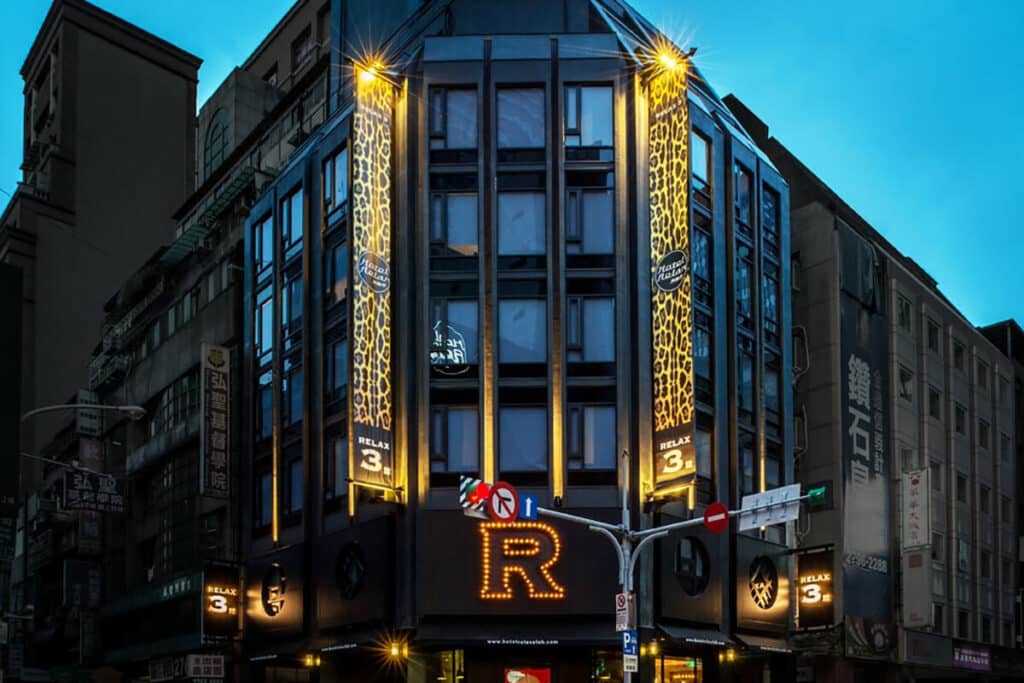 Hinoen Hotel
Hinoen Hotel is located in Taipei City's Jhong Jheng District, a 10-minute walk from Taipei Main MRT Station and Taipei West Bus Station.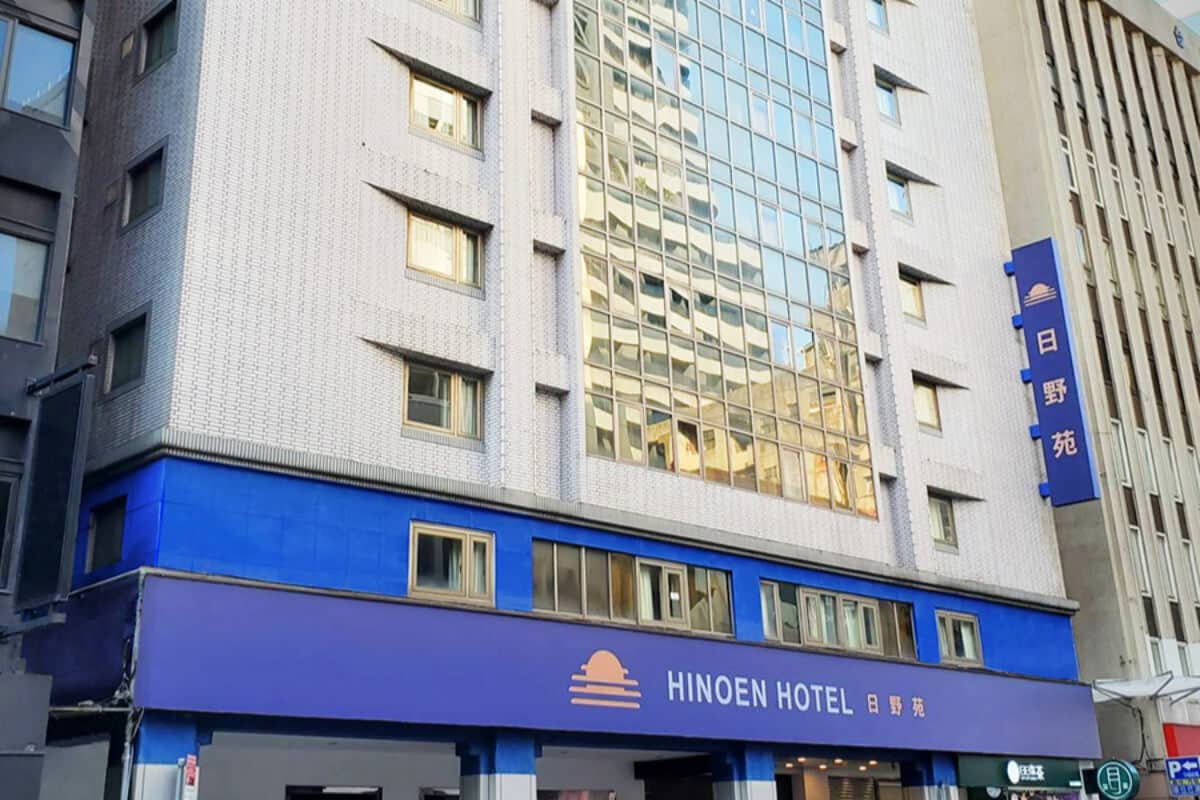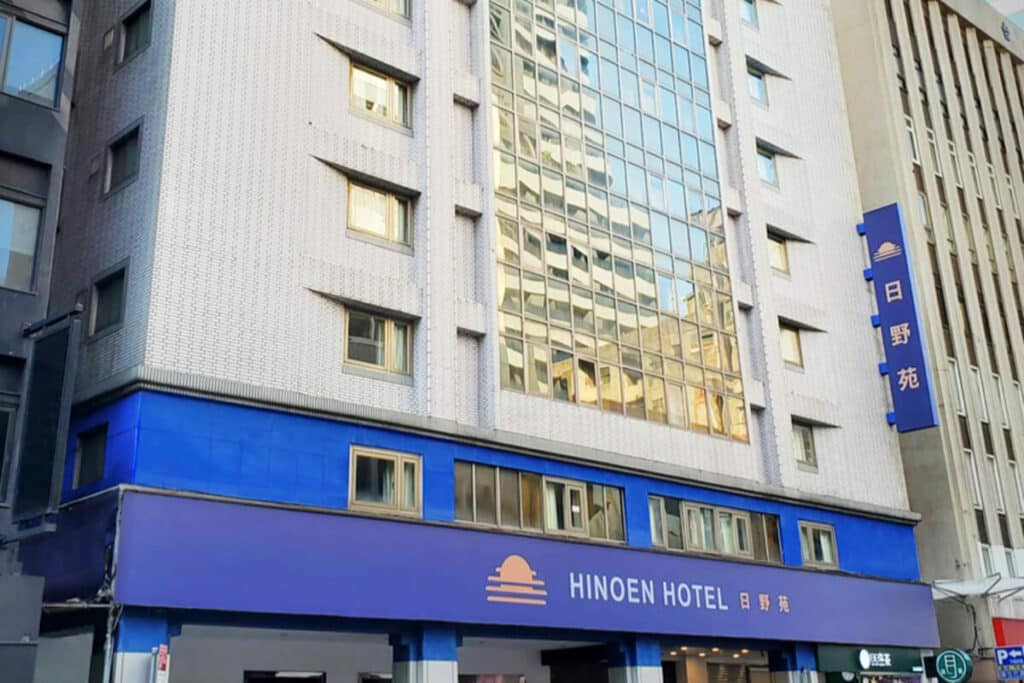 CHECK inn Taipei Songjiang
Located only a 1-minute walk from Xingtian Temple MRT Station and a 3-minute walk from Xingtian Temple, Check Inn Taipei Songjiang offers nicely designed rooms in Taipei.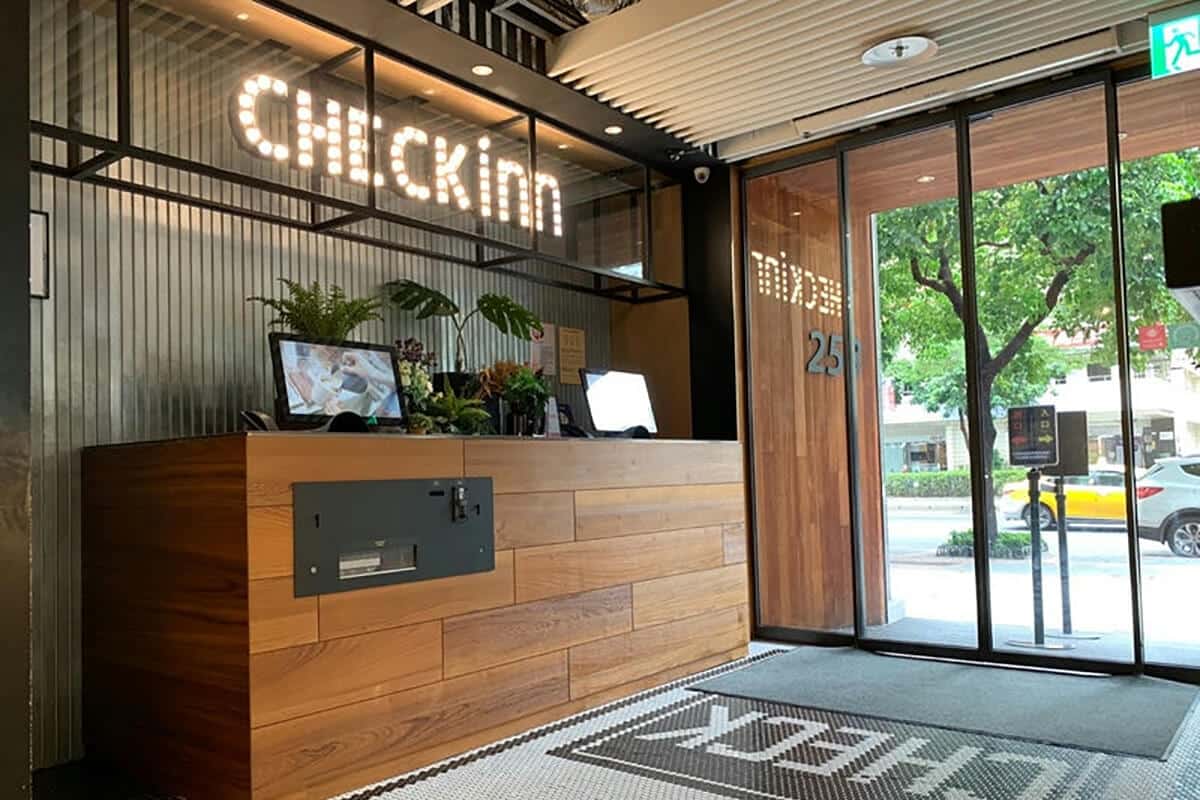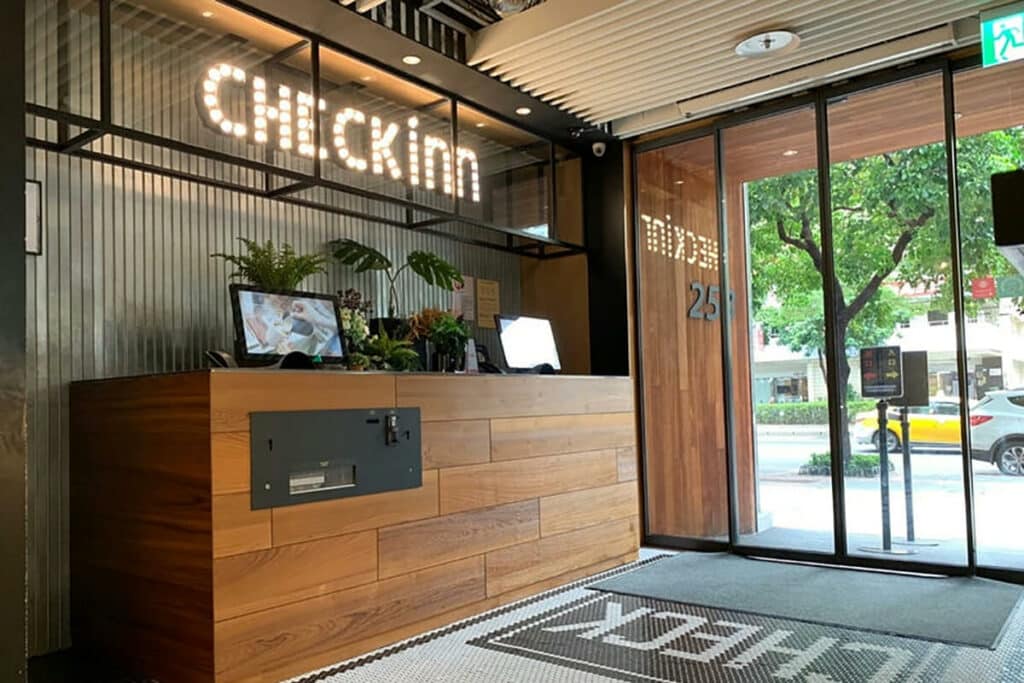 S Hotel
Facing a tree-lined boulevard and located, 5 minutes walk from MRT Taipei Arena Station, S Hotel offers accommodations in the heart of Taipei. A world-renowned designer designs the property. Guests will find the elements of "surprise" and "timelessness" in the interior decorations and the hotel's high-standard services. The idea of S Hotel is to create an extraordinary living experience where guests can be surrounded by "love" and "happiness," which also incorporates the cultures of the east and west.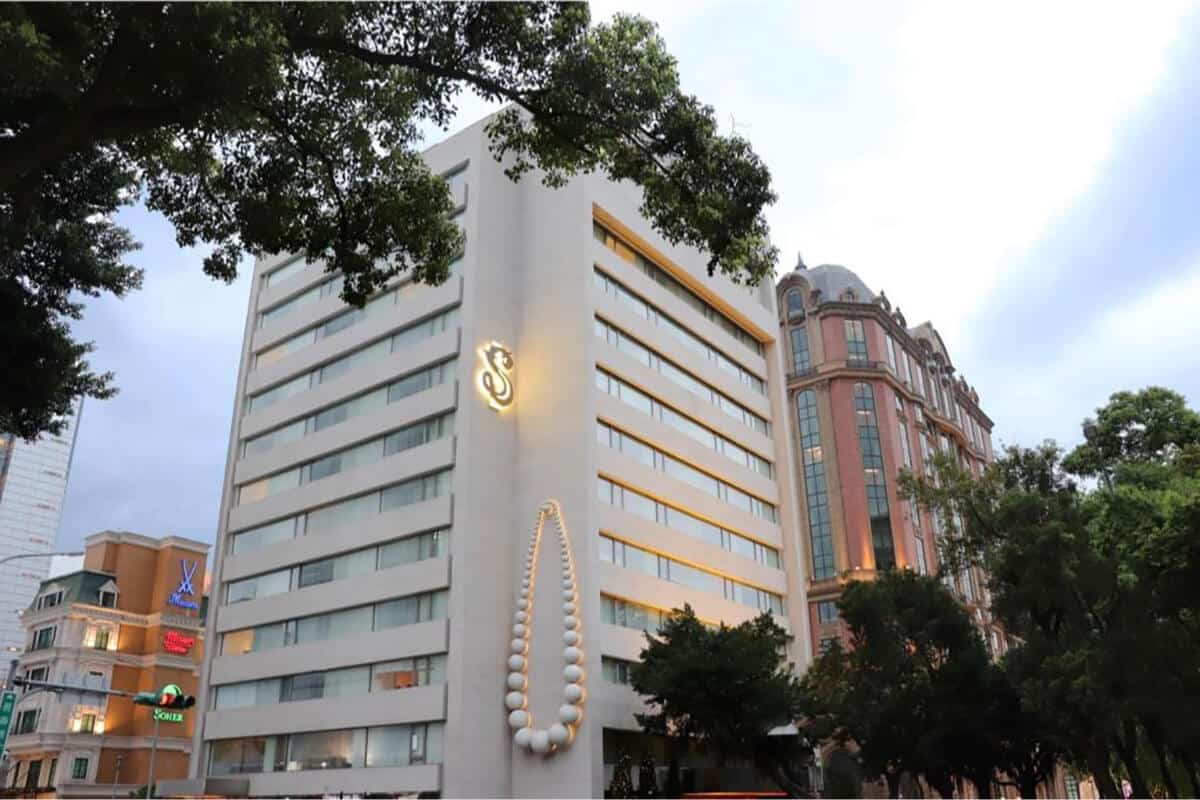 CityInn Hotel Taipei Station Branch II
CityInn Hotel Taipei Station Branch II offers modern and minimalist rooms just a 5-minute walk from Taipei Main Train Station. A 1-minute walk from Q-SQUARE, rooms at this hotel have a 32-inch LCD TV and free Wi-Fi. A self-service kitchenette and laundromat are available.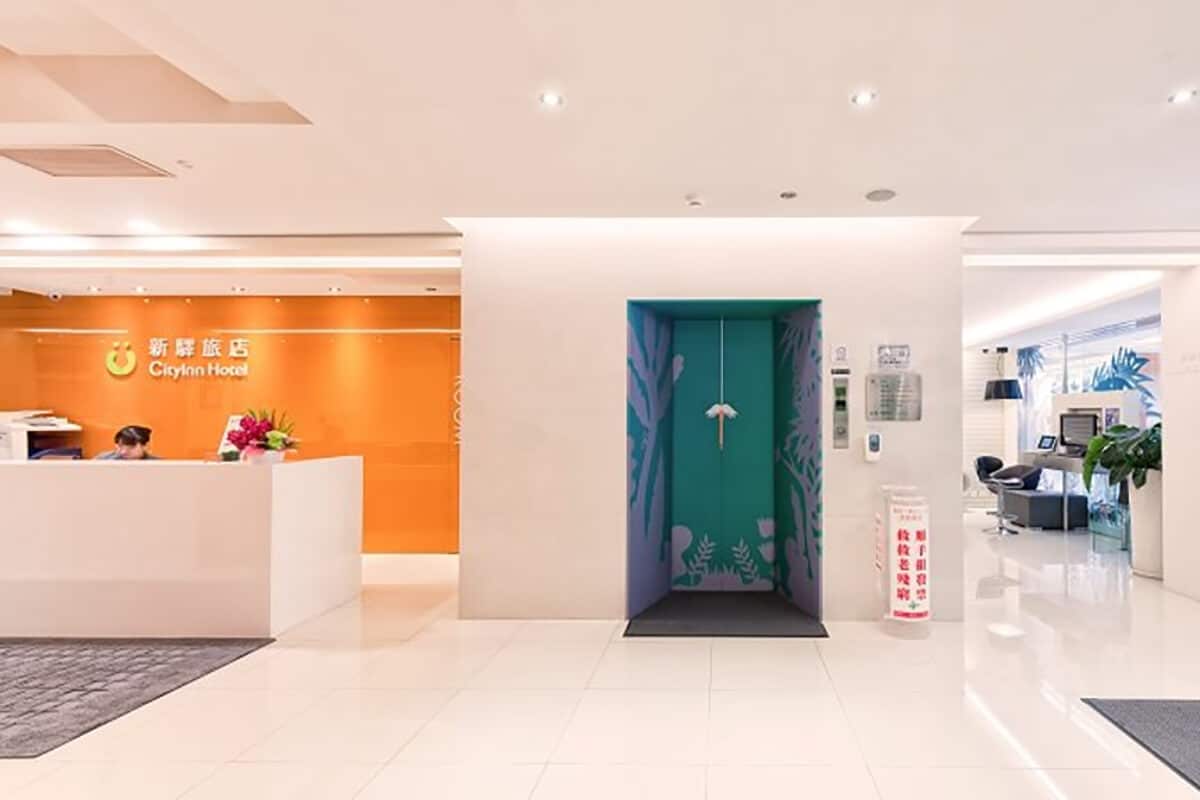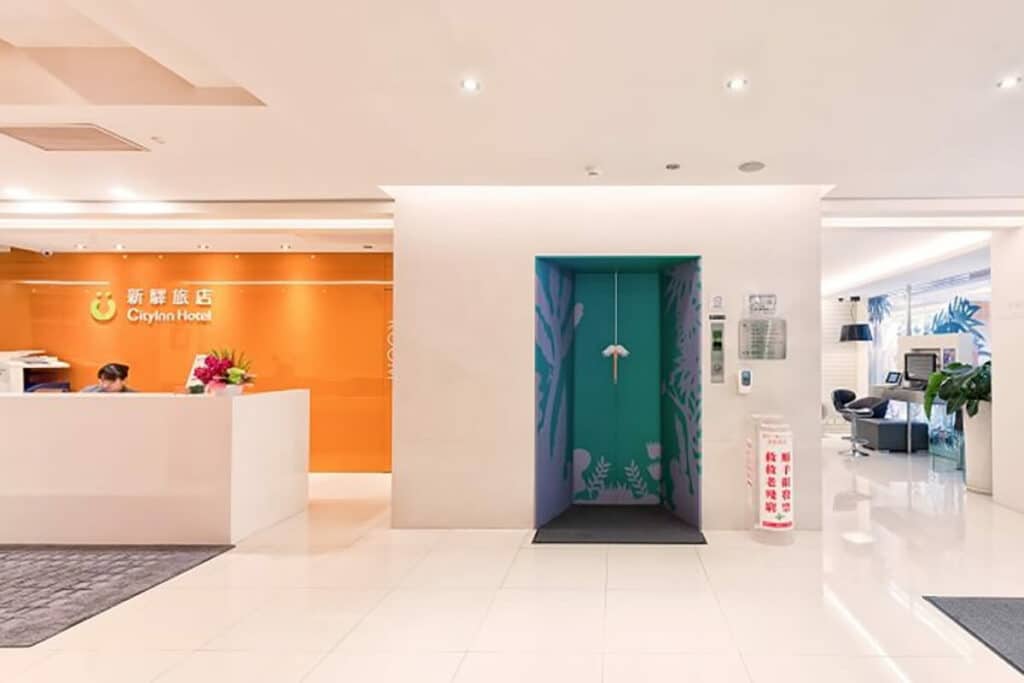 Full List of Taiwan Monthly Hotel for 2023