Last Updated on 11-23-2023
When you arrive in Taiwan or even before that, you might wonder what is one of the first things you should do. I do not know what is on your list, but I do believe that buying a Taiwan Easy Card should be in your top 5 things. In this article, you will understand every feature of the Easy Card and realize how many things you can do with it, from taking public transportation to purchasing items at many stores. An Easy Card will simplify your life in Taiwan.
In addition to transportation, there is a more important thing is accommodation, you must decide on your accommodation before you plan to come to Taiwan; but if you are coming to Taiwan for more than 1 month, you will find that Short-term rentals in Taiwan are very scarce, mrohst provides different Short-term rentals, so that you can easily find the Short-term rentals that suit you!
What is the Taiwan Easy Card (悠遊卡) ?
Developed by Easy Card Corporation, the Taiwan Easy Card or 悠遊卡 (Yoyoka), is a contactless smartcard that makes transportation easier in Taiwan. It allows you to conveniently take the MRT, buses, taxis, Taiwan High Speed Rail (HSR), and more without the need to pay in cash every time. You can also use the Easy Card to make payments at convenience stores and supermarkets.
There are different types of shapes and sizes for Easy Cards. The most common one is the rectangular shape. However, they can also come in other shapes, like the shape of the PS4 game handle which was very popular in Taiwan recently, or even beer bottle shaped Easy Cards but you will have to pay more to buy one of those.
What are the different types of Easy Card?
As of now, for foreigners, there are 3 types of Easy Cards. The first type is the "Adult" Easy Card. It can be used by everyone and you will be subject to paying the standard fare. The second category is the "Student" Easy Card issued by one's education facility. It comes with special discounts on the fare. The third category is the "Concessionaire" Easy Card for those who are 65 years of age or older and people with disabilities. This third category of Easy Card also comes with special discounts when taking public transportation.
All 3 categories of Easy Card are eligible for the Frequent Passenger Program, that is every month you will have a cashback based on the number of trips you had with the card in the previous month, 10% to 30% cashback starting from 11 to 51+ trips. For more information, check Procedure and Rules of discount.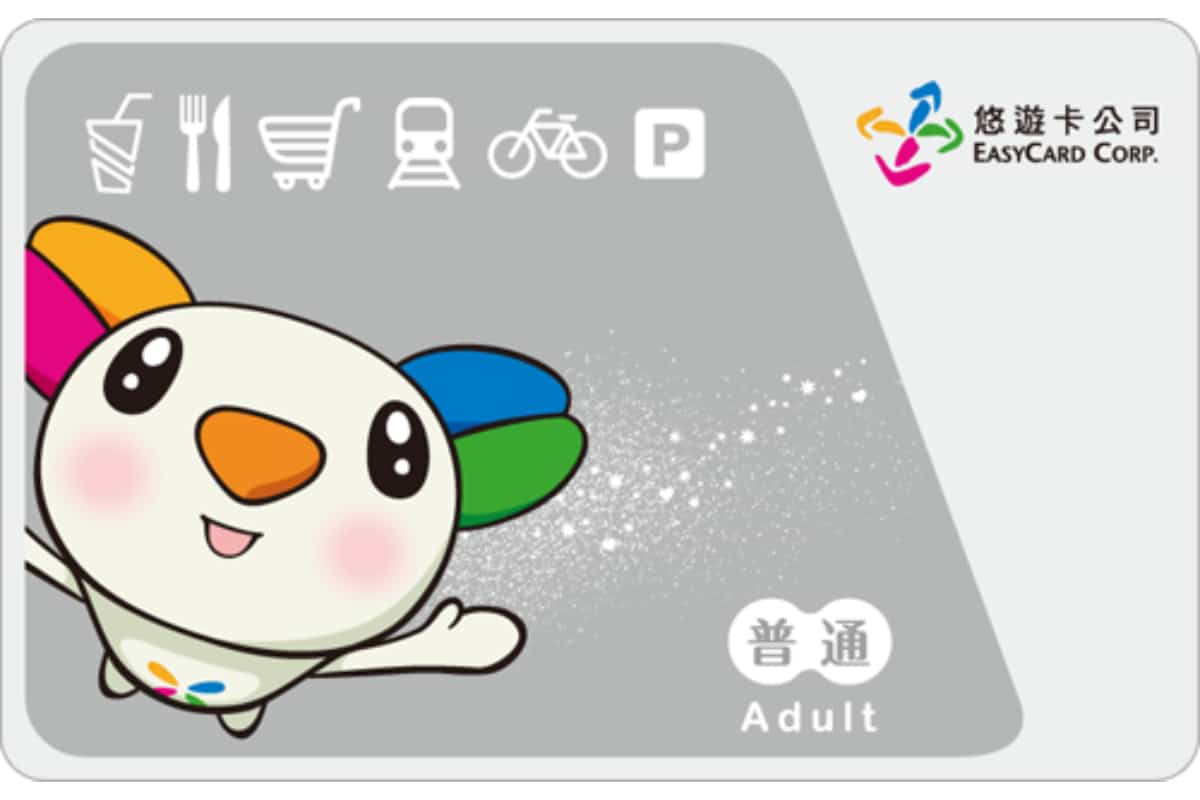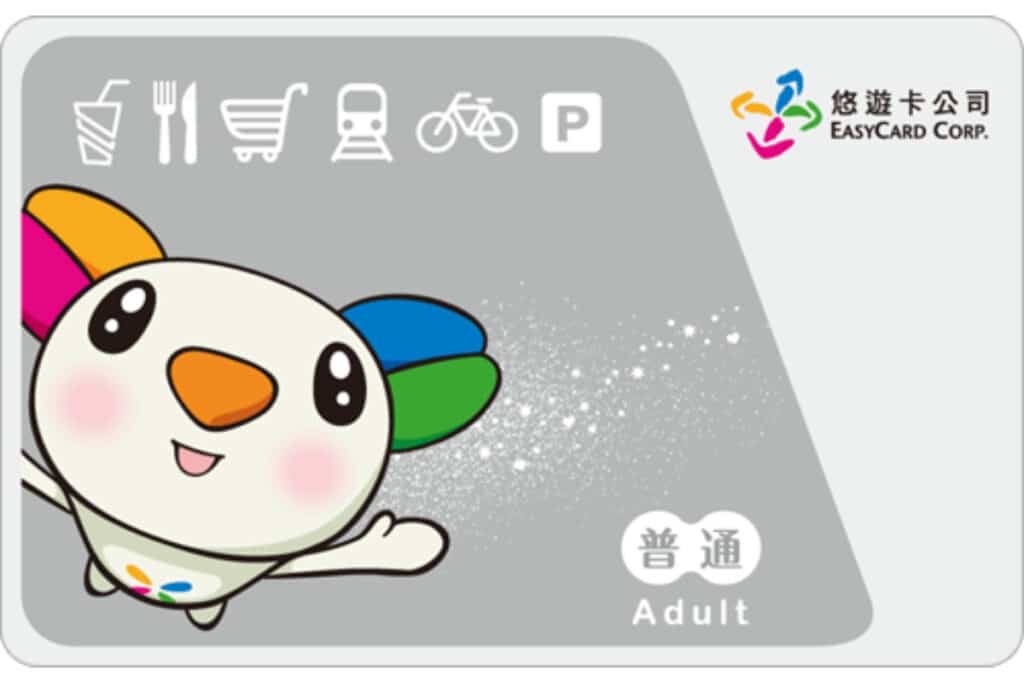 examples of Taiwan's easy cards.
Where can I purchase a Taiwan Easy Card?
Buying an Easy Card is pretty simple. If you are arriving in Taiwan on a student visa, your school will probably give you a student ID with the Easy Card function. However, if you are coming for business purposes or for visit and tourism purposes, you can purchase the Easy Card right after you land at the airport's E-tickets service counters or at the following locations:
4 major convenience stores (7-Eleven, Family Mart, OK Mart, Hi-Life)
Charging machines of Taipei, Taichung, Taoyuan, and Kaohsiung Metro stations
Easy Card Corporation customer service centers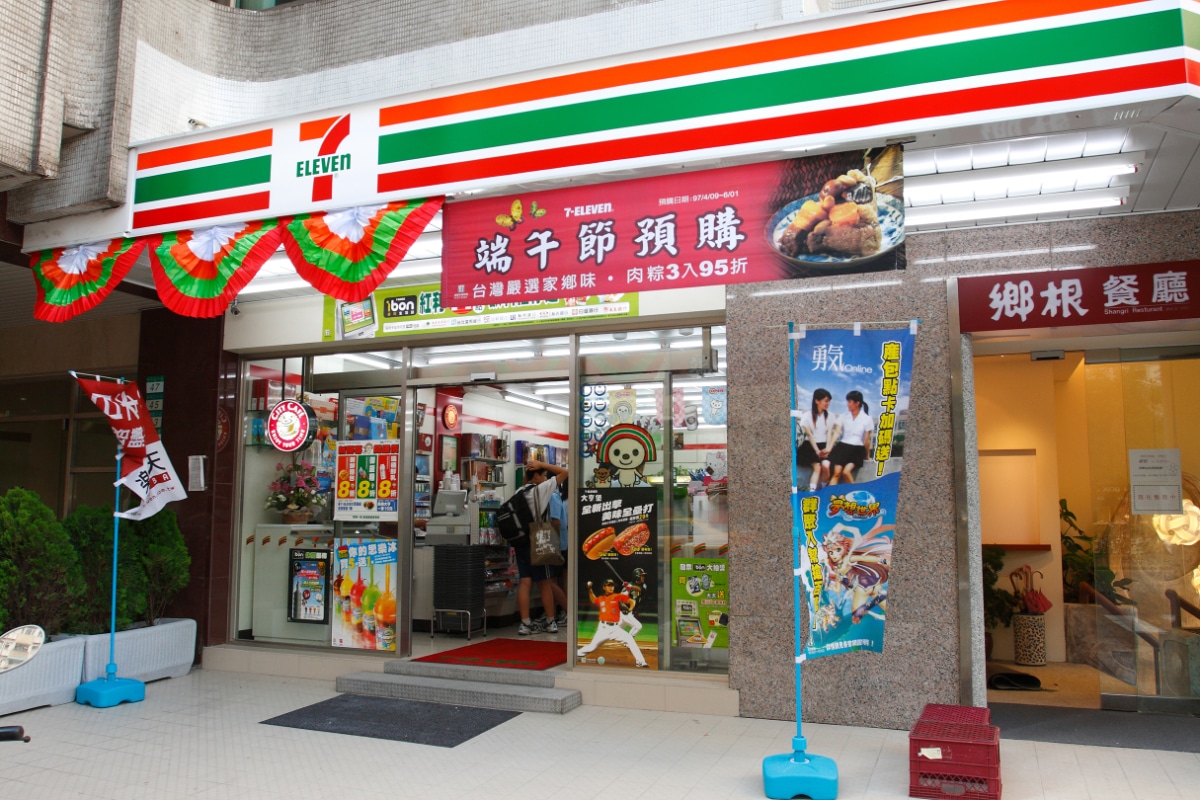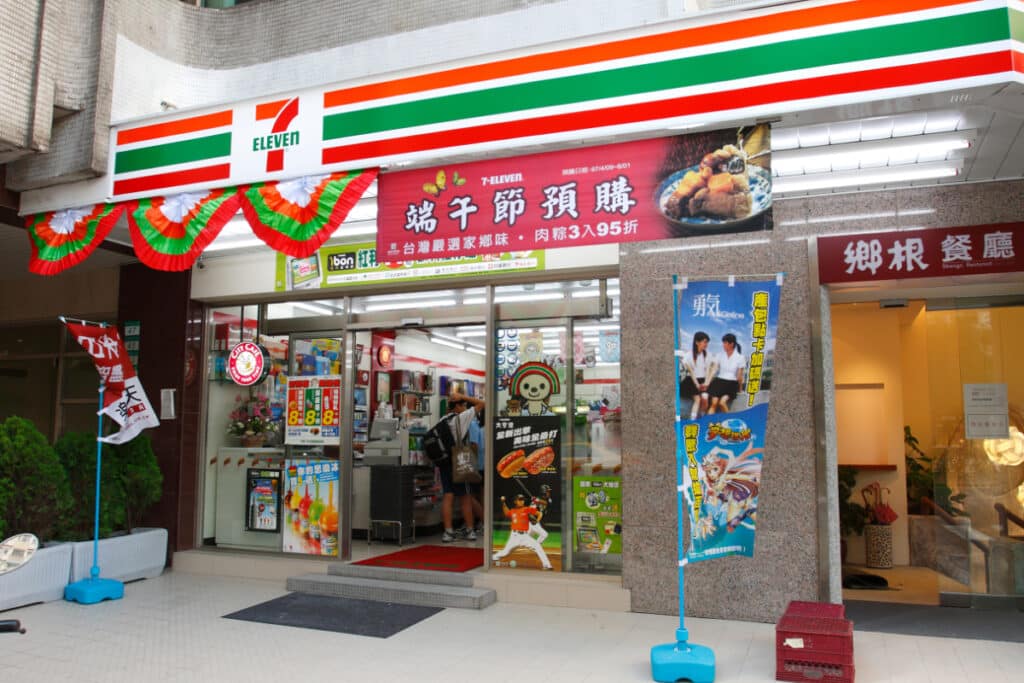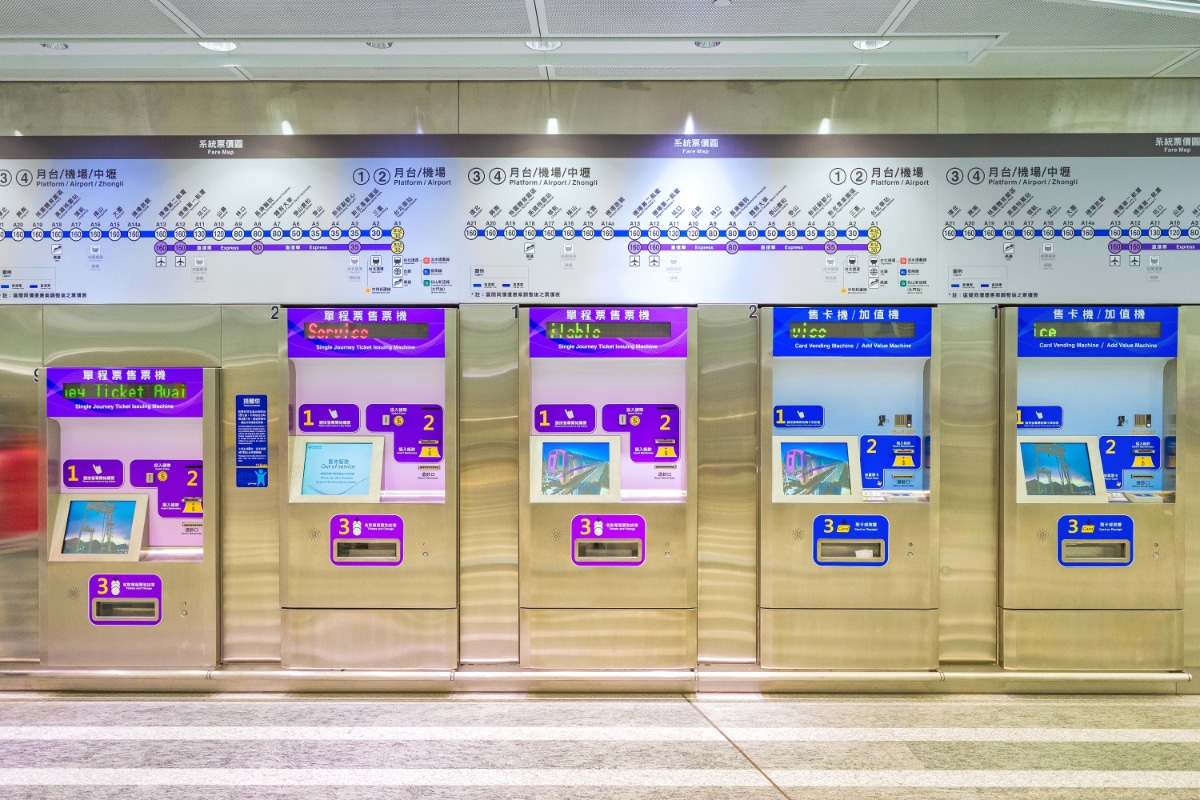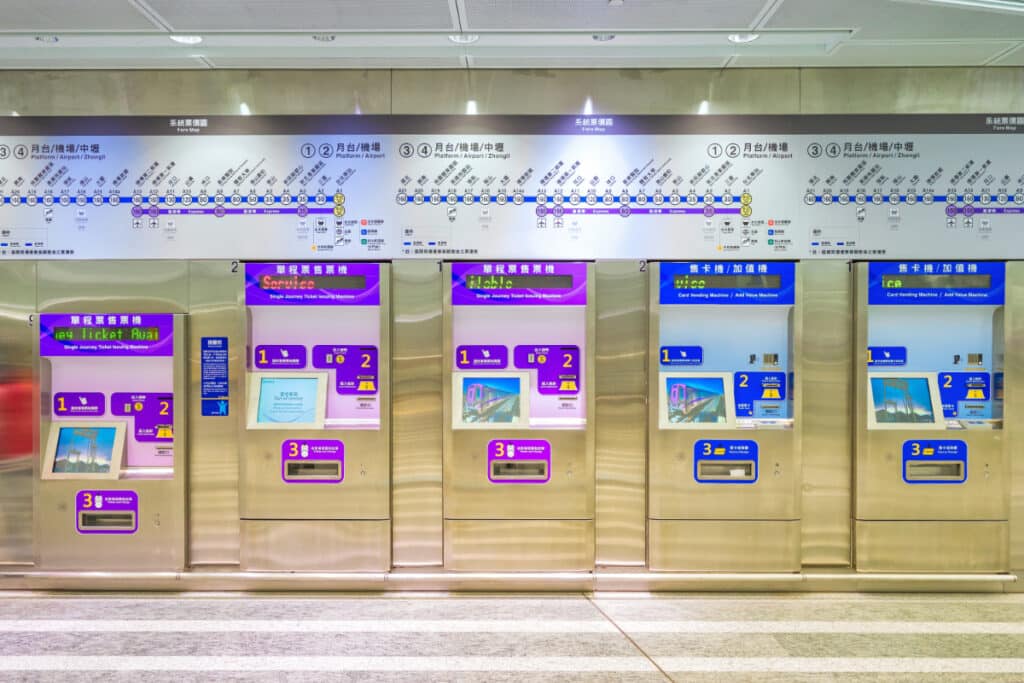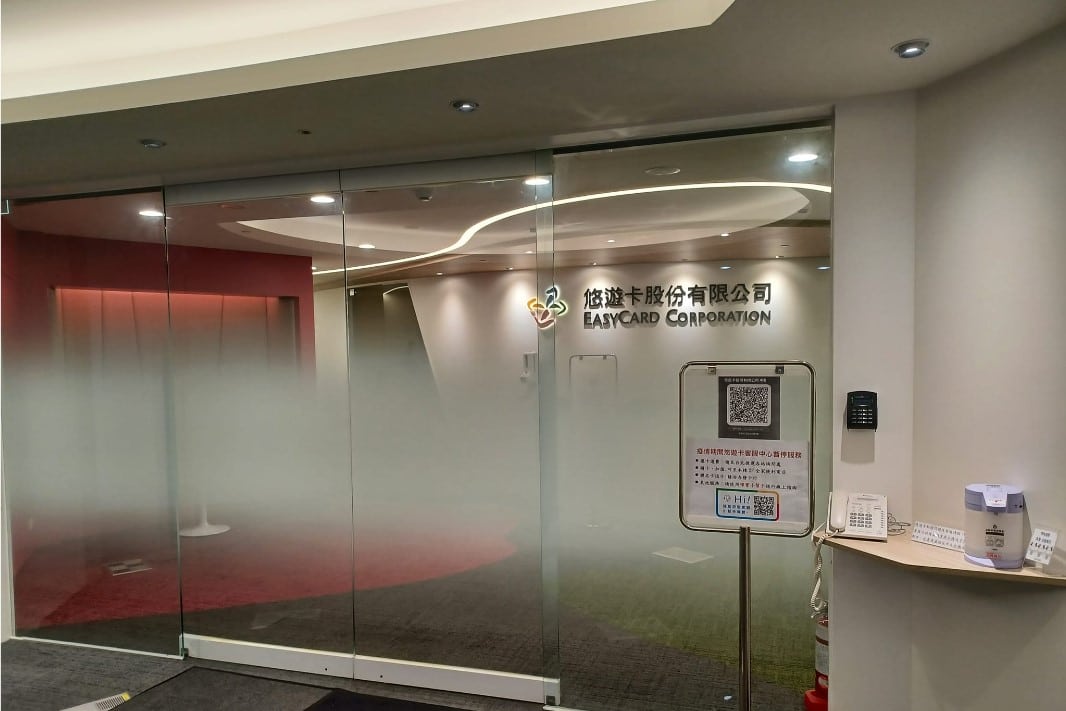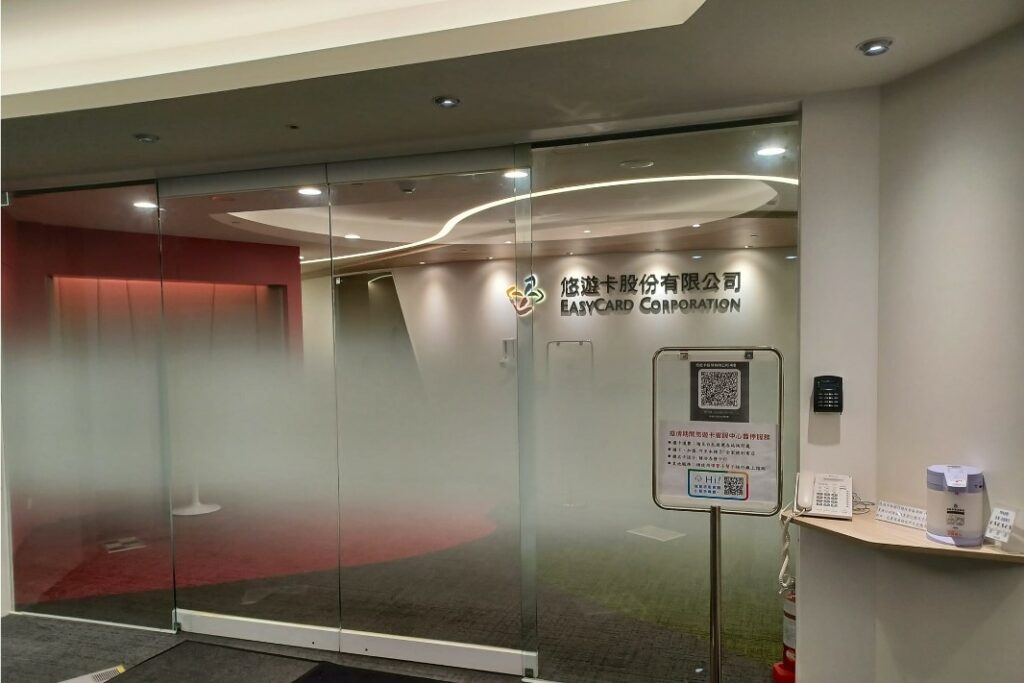 You can also purchase some limited editions of Easy Card on platforms like Shopee, PC Home, and Facebook. The normal price of an Easy Card is NT$100 and it is issued with no balance so you will have to charge it before you use it. If you live in Taipei and you often go out, it is recommended to buy an All Pass plan for 30 days at the MRT charging machines or service counter. It usually costs NT$ 1280 and you can use it to take the buses and MRT as often as you want.
Where can I use my Easy Card
Taiwan Easy Card can be used at many places and for many purposes.
Public Transportation
The Easy Card can be used for:
All the metro systems in Taiwan (Taipei, Taichung, Kaohsiung, Taoyuan Airport MRT)
Taiwan railway and High Speed Rail trains
All public bicycle rentals such as YouBike in Taipei, T-Bike in Tainan.
All city buses
Some ferries
Taxis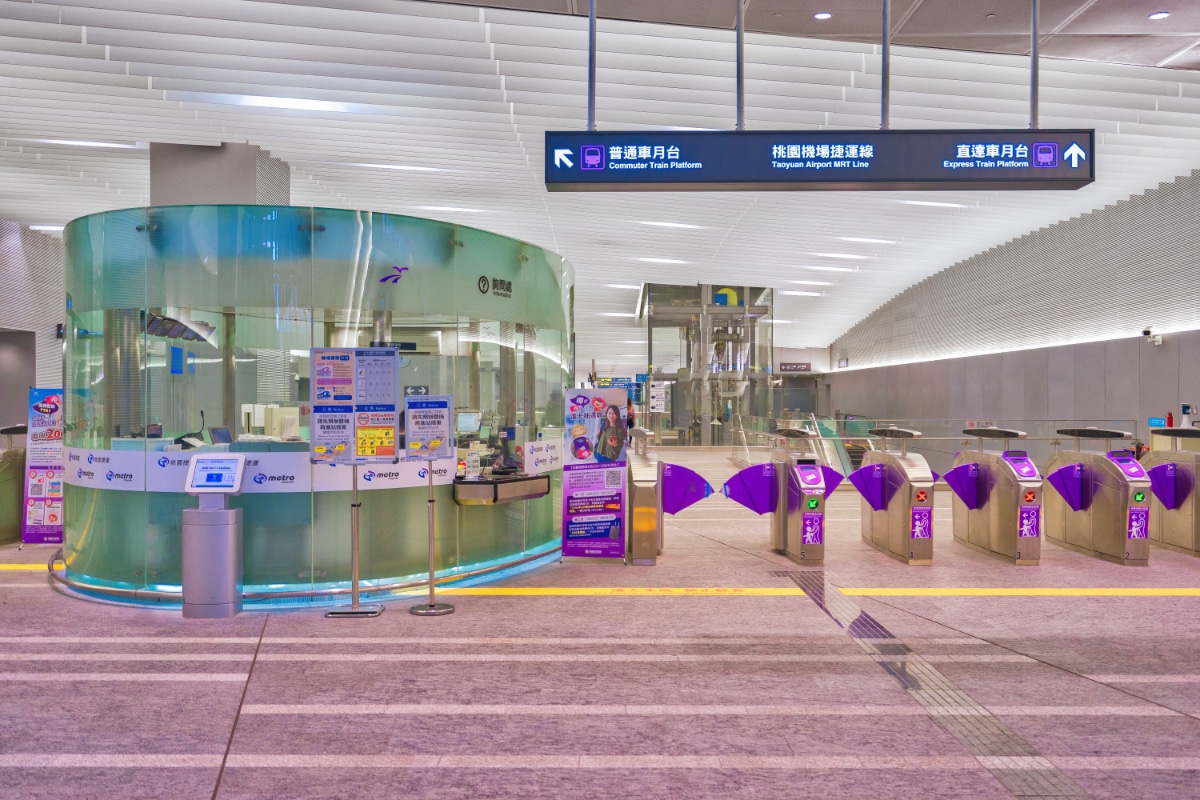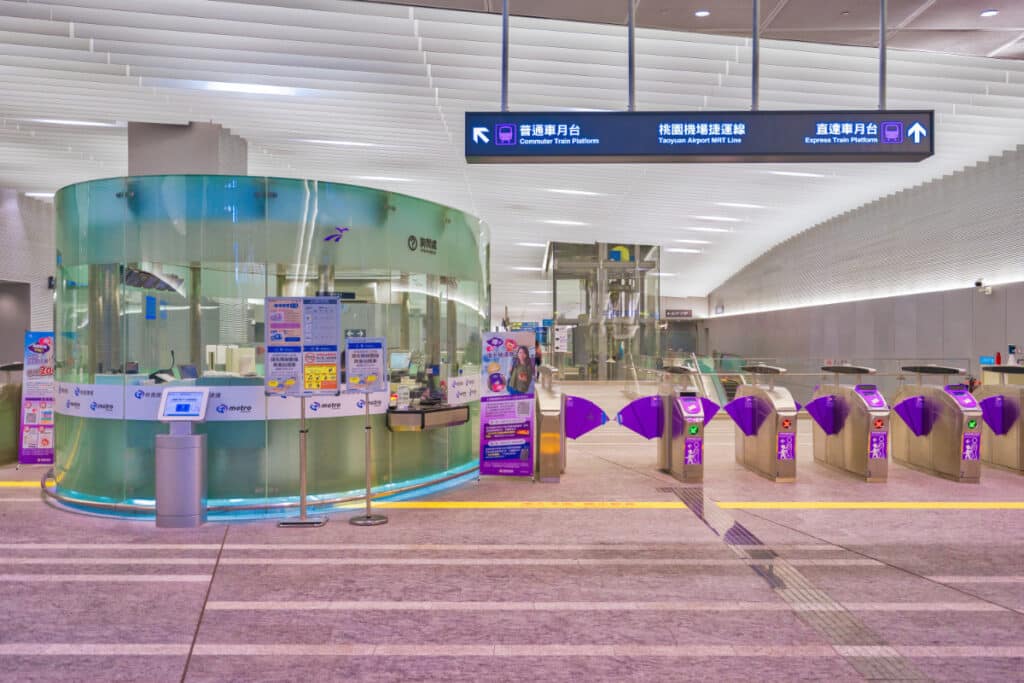 Convenience Stores and Restaurants
The Easy Card is way more than just a transportation card. You can use it to buy items at all the convenience stores and some supermarkets like Px Mart, bakeries and even stores like Subway, McDonalds and some drink shops in Taiwan. You can also use your Easy Card at some restaurants in Taiwan and places like Cosmed, Muji etc.
Some popular tourist spots
With the Easy Card you can also access tourist spots like:
Maokong Gondola, Yehliu Geo Park
Public Zoos such as Taipei City Zoo, Hsinchu City Zoo.
Museums such as the National Palace Museum or Taipei Fine Art Museum.
And the list goes on…
Miscellaneous
You can also use your Easy Card to pay for public parking in Taiwan. Students' Easy Cards also give them access to their school campus' services and public libraries.
Mobile Easy Card and Co-branded Easy Card
If you don't want to carry a card with you all the time or maybe you don't want to forget it at home, using the mobile Easy Card is the solution for you (because I am sure you will never forget your phone at home). With the mobile Easy Card, you can transform your phone or your electronic accessories into an Easy Card, integrating the easy payment method into your mobile lifestyle. These are examples of mobile Easy Cards:
Samsung Pay Easy Card
Samsung Pay Easy Cards are jointly issued by the Easy Card Corporation and Samsung Electronics Taiwan. It works for both "Adult" and "Student" Easy Cards. Whether you are taking public transportation or buying items, all you need to do is touch the sensor with your phone, without even unlocking it.
Telecom Easy Card
The Telecom Easy Card is a service jointly issued by the two major telecommunication providers in Taiwan (Chunghwa Telecom, and FarEasTone Telecom). As long as your phone has the NFC function, these companies can provide you with a SIM card with Easy Card function. Your phone will then work the same as any Easy Card meaning you can add balance to it at any convenience store and use it to take public transportation or buy items.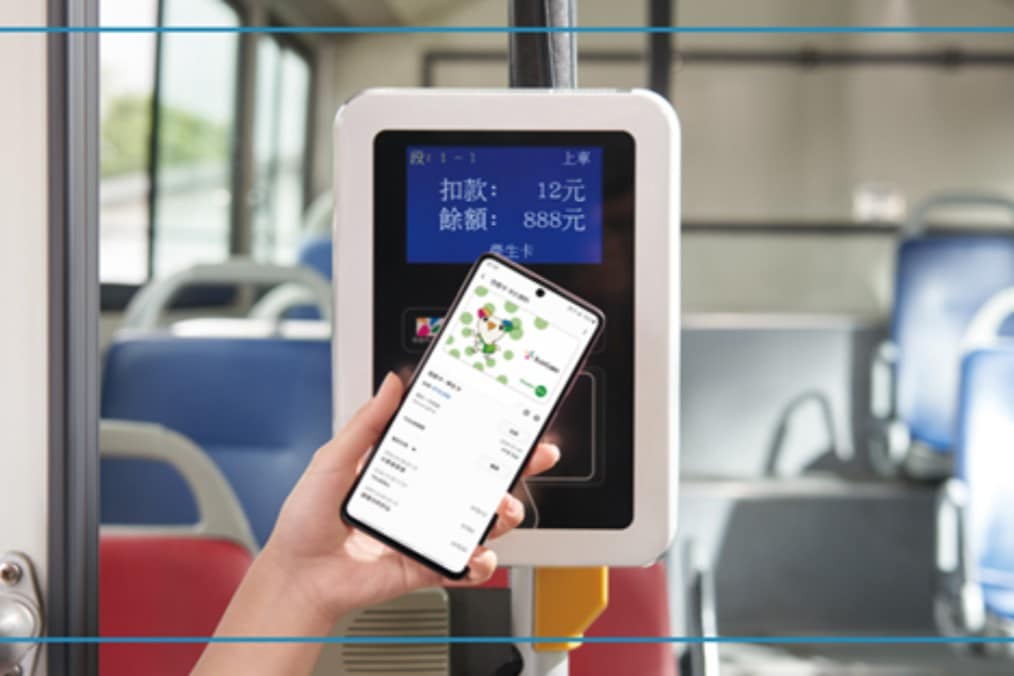 Co-branded Easy Cards
When opening a bank account in Taiwan, some banks will give you a debit or credit card branded with Smart Pay, JCB, MasterCard, or Visa that works as a Taiwan Easy Card. What is special about this card is that as long as you have money in your bank account you can always use it.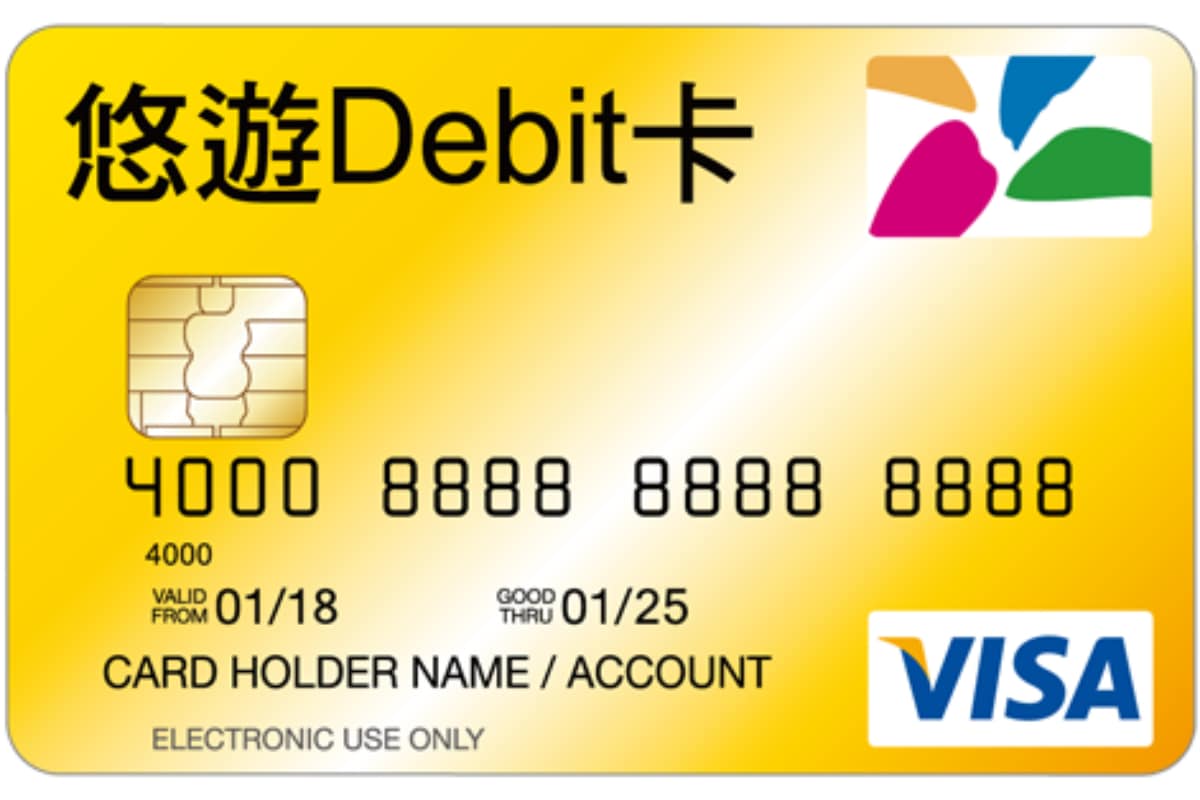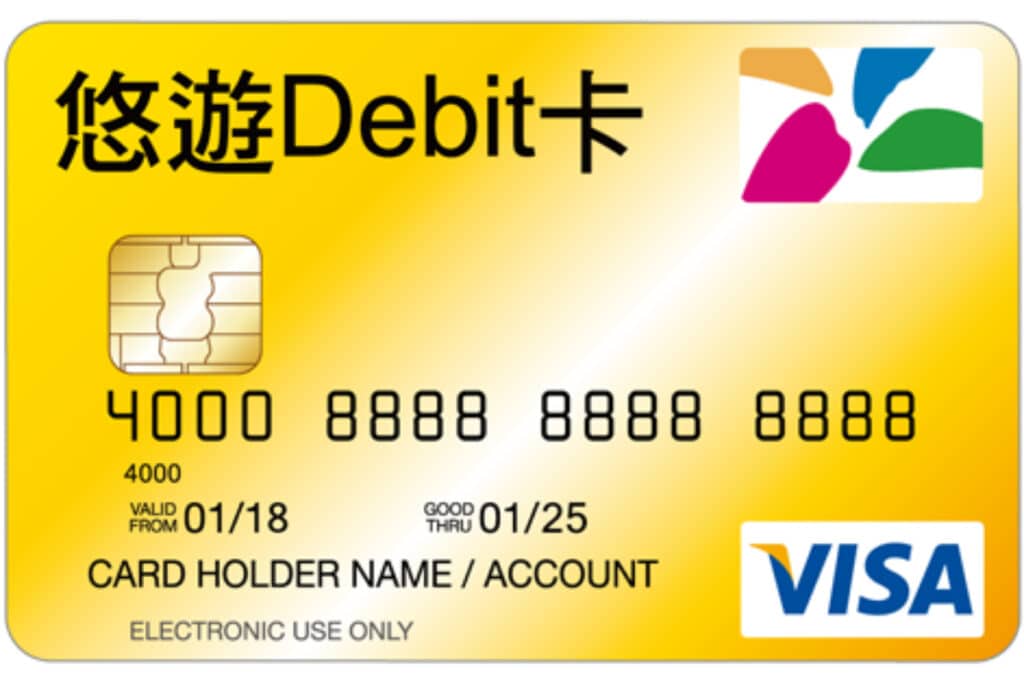 Co-branded Telecom Easy Cards
A Co-branded Telecom Easy Card is a SIM card that functions both as a credit card and an Easy Card. It is jointly issued by the two major telecom providers in Taiwan (Chunghwa Telecom, and FarEasTone Telecom), the issuing bank, and the Easy Card Corporation. With the Co-branded telecom Easy Cards, don't need to carry a wallet with you and you are able to do everything with your phone once you activate the SIM card. It has become a common way of transaction in Taiwan and you will never have to worry about running out of credit.
The banks that have cooperation with the Easy Card company are those in the picture below:


Easy Cards have also been integrated into other products such as keychains, watches, and phone cases.
Differences with other SmartCards
Besides the Easy Card, there are other IC Cards available for use in Taiwan. In this section, we will show the differences between the Easy Card and each one of them.
Easy Card and iPass
The iPass was originally the Kaohsiung City local card, but now it is used all across Taiwan. If you mainly stay in Kaohsiung, you don't have to buy the Easy Card. However, it is always recommended to have at least one of each if you were to take some specific tour bus that requires one over the other.
Easy Card and Fun Pass
The Taipei Fun Pass is a contactless smartcard that gives short term visitors to Taipei unlimited MRT and bus rides in Taipei City, New Taipei City, and Keelung, entrance to many top attractions, and free rides on five tourist shuttle buses that go to many attractions outside of Taipei City. There are 4 types of Fun Pass:
"Unlimited Fun Pass" which gives you free entry to 16 top attractions and free public transport (MRT, city buses and tourist shuttle buses)
"Exploring Fun Pass", this one gives you free access to 20 attractions and it can also be used as an Easy Card.
The "Classic Fun Pass" gives you free entry to 3 attractions and can also be used as an Easy Card.
"Transport Fun Pass" which gives you free access to the MRT, city buses and tourist shuttle buses.
Easy Card and iCash
First off, iCash can only be purchased at a 7-11. However, you can add balance to your iCash at the same places as the other smartcards. It can also be used to take buses, MRT in Taipei, New Taipei, Taichung and Kaohsiung. iCash does not offer as many benefits as the other cards apart from some promotions at 7-11 and stores like Starbucks, Mr. Donut and Cosmed.
Easy Card and HappyCash
HappyCash is another smart card that has been commonly used in Taiwan. If you use it at stores, you'll accumulate or earn rewards with your purchases. Moreover, you can use them at convenience stores and other stores like SOGO malls or BigCity shopping centers. You can also use them for the MRT and for parking. HappyCash is mostly available for purchase at chain stores in Taiwan other than 7-11.
To wrap everything up, for you to know which one is better to buy will depend on whether you are traveling often or not. For example, if you are here for tourism, it is always good to buy a Fun Pass rather than an Easy Card while if you are here to stay for more than a month, an Easy Card might be your way to go.
Full List of Taiwan Monthly Hotel for 2023