For international students considering studying in Taipei, one of the most crucial aspects to consider is finding suitable accommodation. Taipei offers a diverse range of housing options catering to the specific needs and preferences of foreign students. Generally, international students can choose from on-campus housing, off-campus accommodation, and homestay. This article serves as a comprehensive guide, shedding light on the various types of student accommodation available in Taipei and recommending some top-notch housing facilities that cater specifically to the needs of international students. From the convenience of on-campus living to the comfort of well-equipped off-campus apartments and the warmth of homestay experiences, Taipei has much to offer in terms of student living arrangements.
On-Campus Accommodation
The most practical choice for international students is typically to live in a dorm that is supplied by the university. Dormitories have the advantages of being cheaper, safer, and located closer to the school. The dorms at universities are not without their problems. You might share a room with other people most of the time. There might not be restroom facilities in your room and the dorm may be small. Furthermore, as some universities only have a certain amount of dorm rooms available, please make sure you get in touch with your university's international office prior to traveling to Taiwan.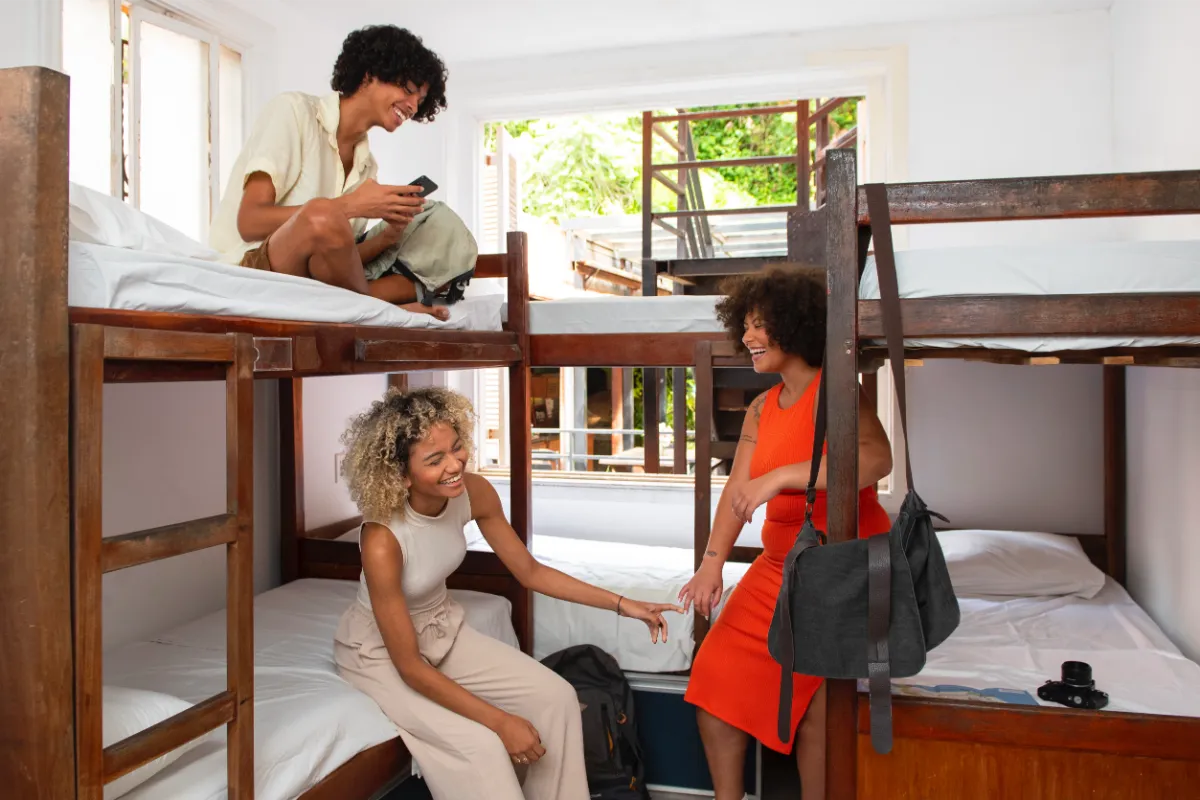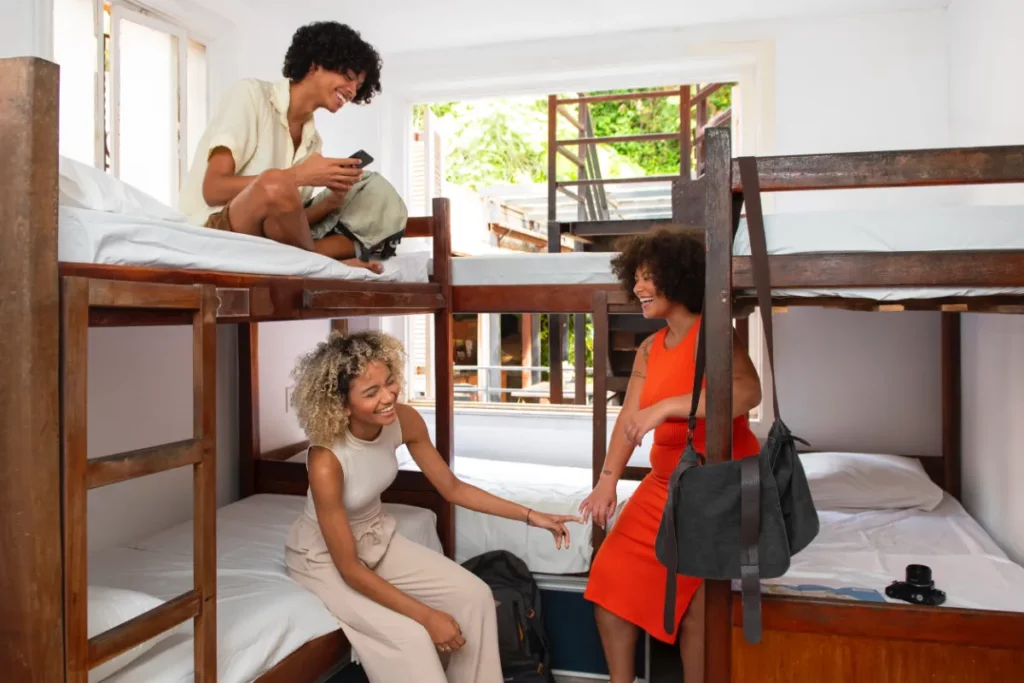 Off-campus Accommodation
Please be aware that off-campus housing for students is not something the university can arrange. Here are a few trustworthy resources for finding housing or off-campus housing possibilities for you to think about.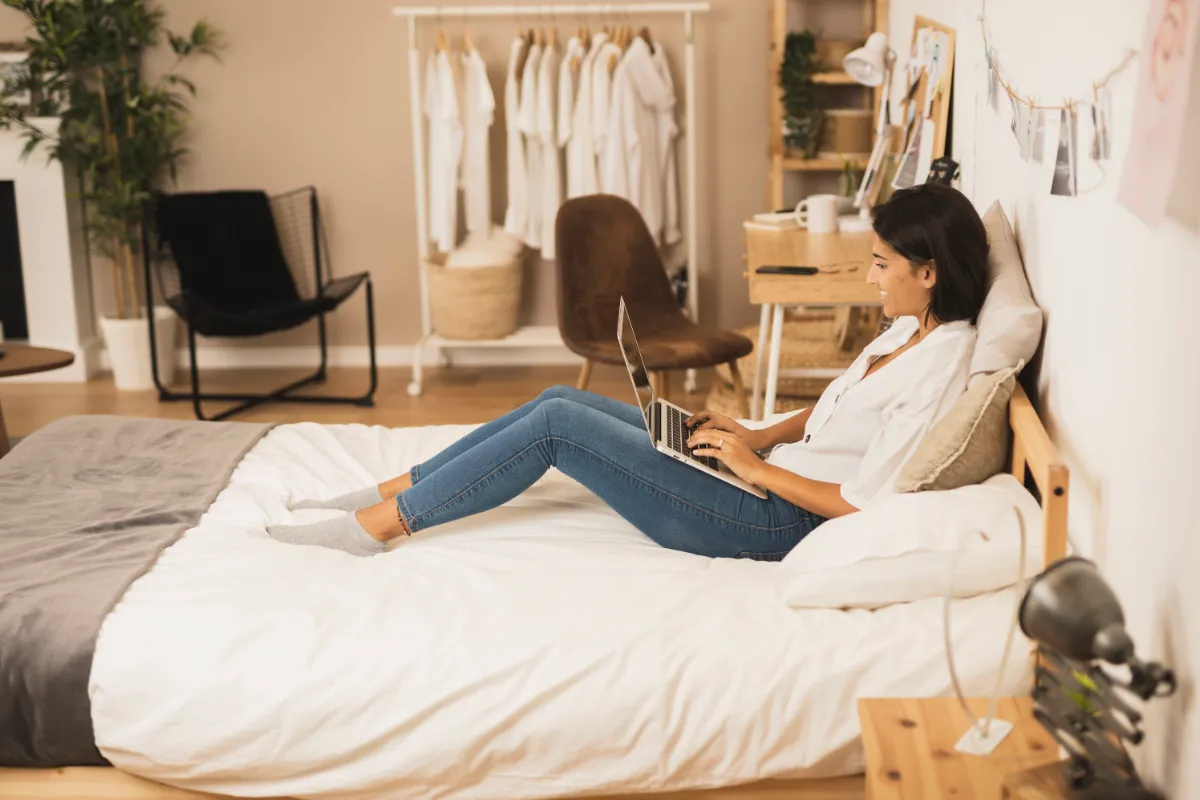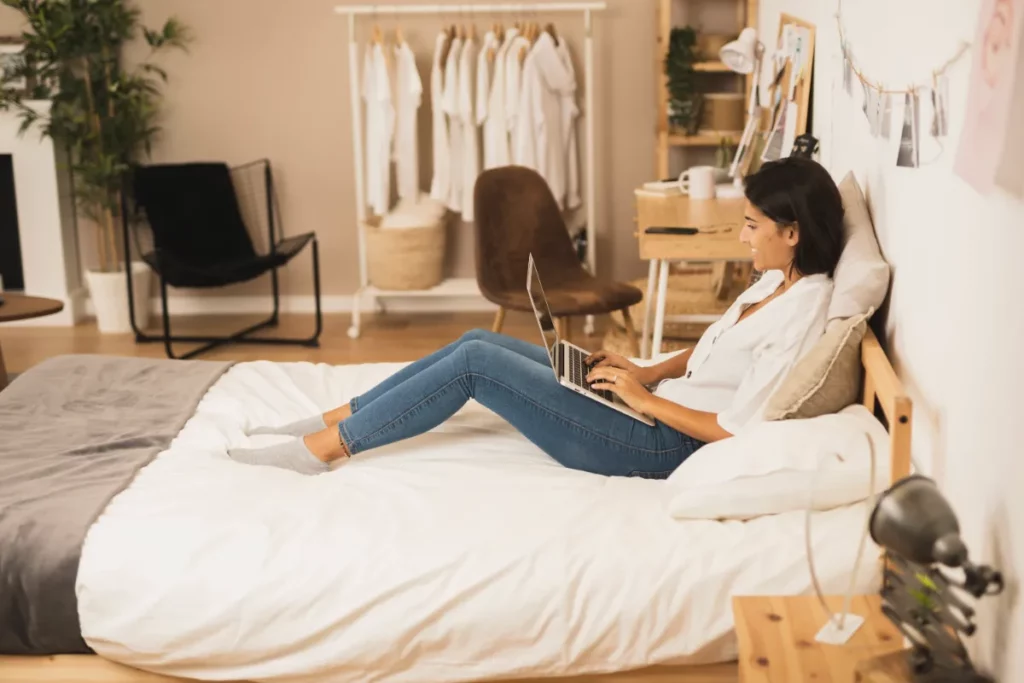 My Room Abroad
Internet platform created to connect future international students with trustworthy landlords. You can choose from more than 3,000 verified rooms around Taipei universities, including NTU. Is a safe and convenient way to find accommodation for short-term use.
International House of Taipei
Near the MRT Qizhang Station, International House is situated in the Xindian area's highlands. You can unwind there from the rush and bustle of the city because of the serene surroundings and breathtaking views. IHT has a long history of offering researchers and students services for inexpensive housing. Additionally, it provides daily transportation to NTU、NCCU、SHU and other universities as well as language centers.
Price Range: 7,600 – 19,000 NTD/month
Address: 102, XinPo 1st St., Xindian City, Taipei County
Email: ih102@ms16.hinet.net
Website: http://www.ihouse.taipei/
mrhost
mrhost is a prominent monthly rental platform that caters to the accommodation needs of a large number of students. Known for its user-friendly interface and extensive listing of properties, mrhost serves as a reliable resource for students seeking housing solutions in Taipei. The platform offers a diverse array of housing options, ranging from cozy apartments to spacious shared residences, ensuring that students can find a suitable living space that aligns with their preferences and budget. By exploring the mrhost website, students can discover a plethora of well-curated housing options tailored specifically for students in Taipei, making their accommodation search process efficient and hassle-free.
Homestay
Renting outside of school has the benefit of allowing you to select your ideal residence based on your needs, but it also has the drawback of being more expensive. The rent will depend on a number of factors, including convenience, the age of the house, room size, furniture availability, etc. You can rent it out to other people or live there by yourself. Furthermore, please double-check the terms of the lease before signing it with the landlord. You can speak with the Office of Student Affairs or International Affairs at the school if you have any questions.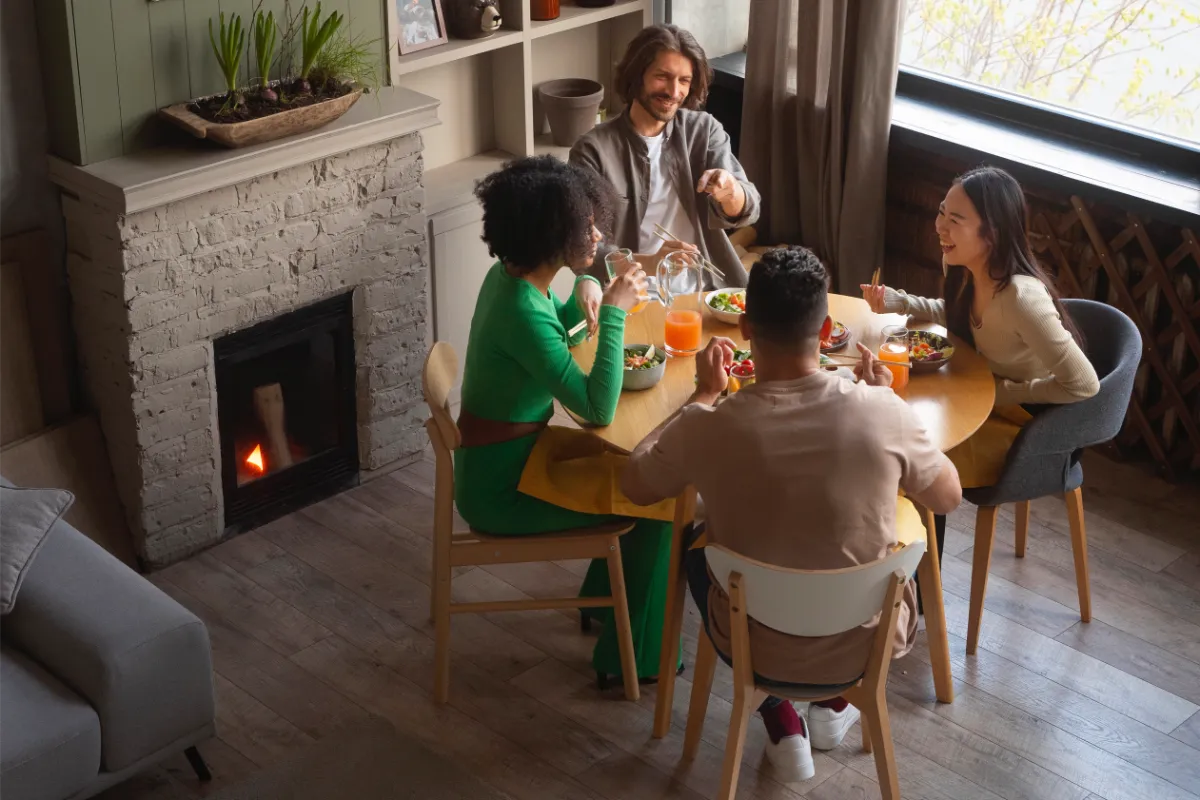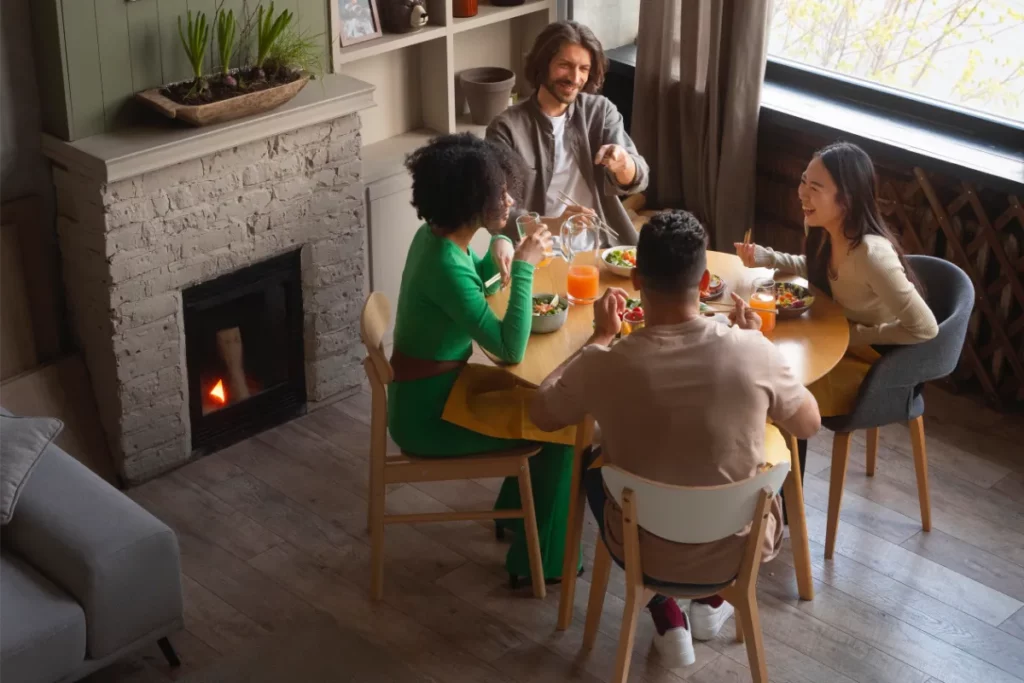 Recommended student accommodation in Taipei
Hotel Relax II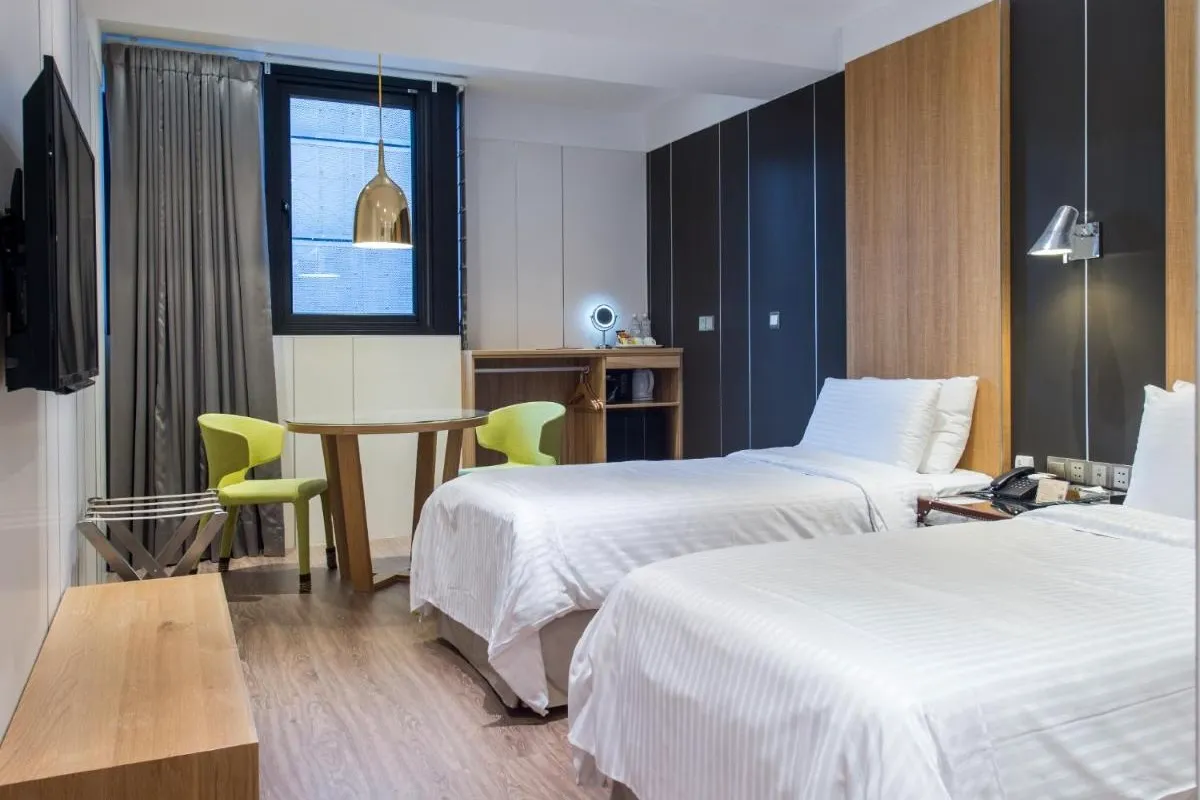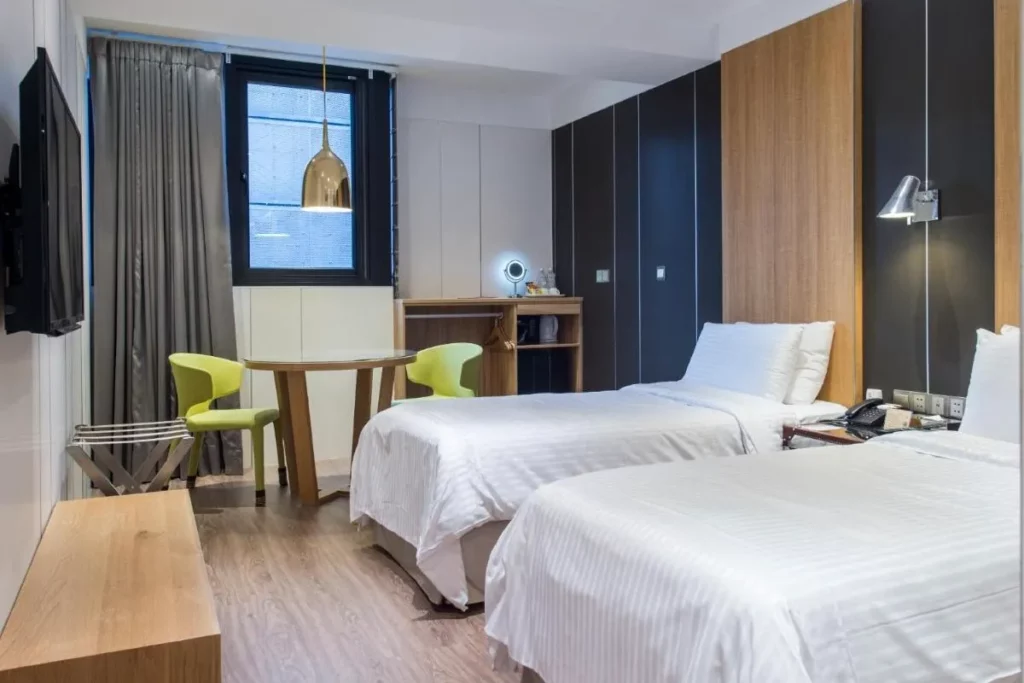 Hotel Relax II, located just an 8-minute walk from Taipei Main Station, offers students a convenient and comfortable stay in Taipei.It is also near NTU university.The cozy rooms with modern interiors and free WiFi provide a welcoming atmosphere for students. The proximity to the Taipei MRT facilitates easy exploration of the city's attractions, including the Ximending shopping district and Huashan 1914 Creative Park.
The hotel's amenities, such as air conditioning, an electric kettle, and a flat-screen TV, cater to the needs of students. Additionally, the 24-hour front desk assists with luggage storage, laundry services, and airport shuttle arrangements, making it an ideal choice for students seeking a hassle-free stay in Taipei.
👉Check out for more Hotel Relax II informations and contact the hotel to book.
Hotel Relax III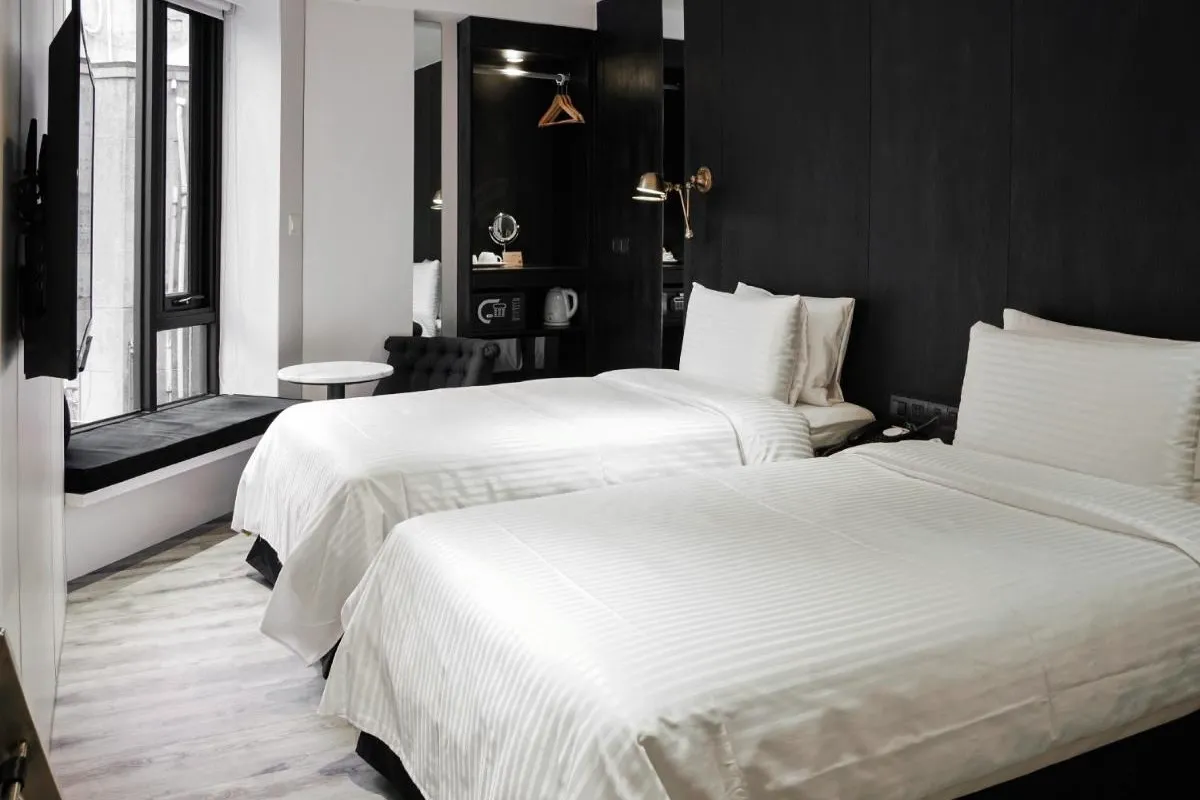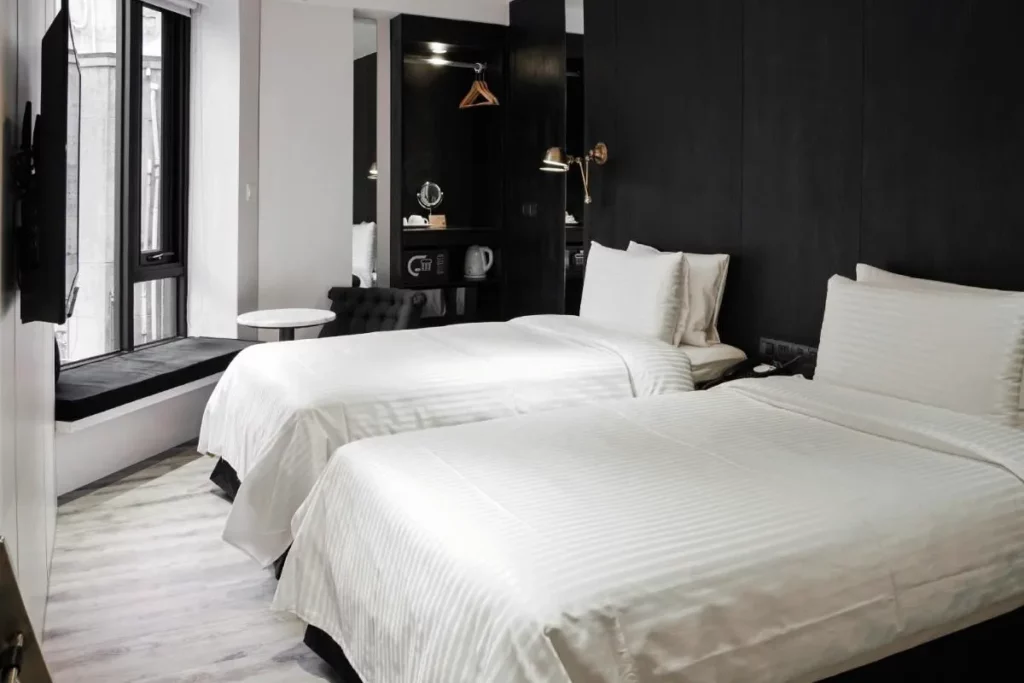 Hotel Relax III, Taiwan's first intelligent voice IOT boutique hotel, offers free WiFi and a Google speaker with translation at the front desk for seamless communication. Situated a brief 5-minute walk from Taipei Main Station, it provides easy access to notable universities such as National Taiwan University (NTU), National Taiwan University of Science and Technology (NTUST), and National Taiwan Normal University (NTNU).
Guests can explore nearby attractions like the Ximending Shopping Area and the Presidential Office Building. The well-appointed guest rooms include amenities such as air conditioning, soundproofing, flat-screen cable TVs, personal safes, and city views in certain units. With a 24-hour front desk, tour desk, and luggage storage service, Hotel Relax III ensures a comfortable and convenient stay, earning it a high rating in Taipei's bustling Zhongzheng District.
👉Check out for more Hotel Relax III informations and contact the hotel to book.
Forte Green garden apartment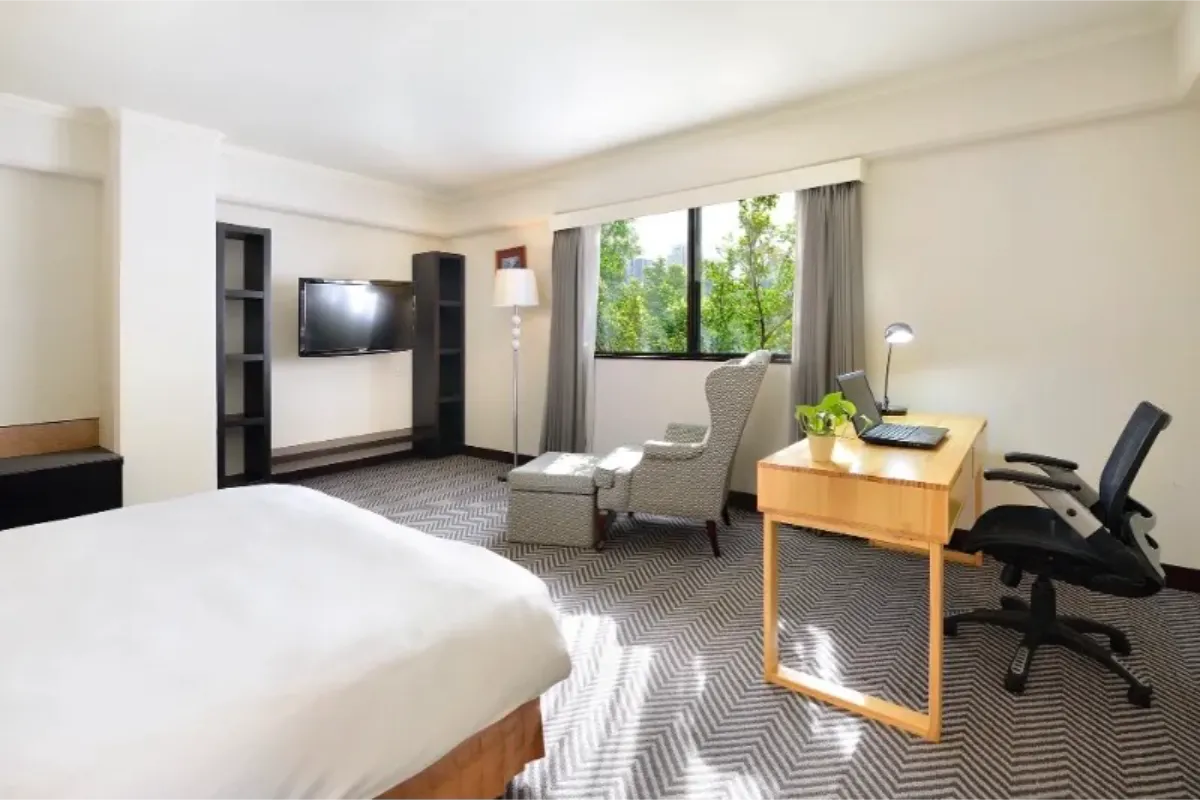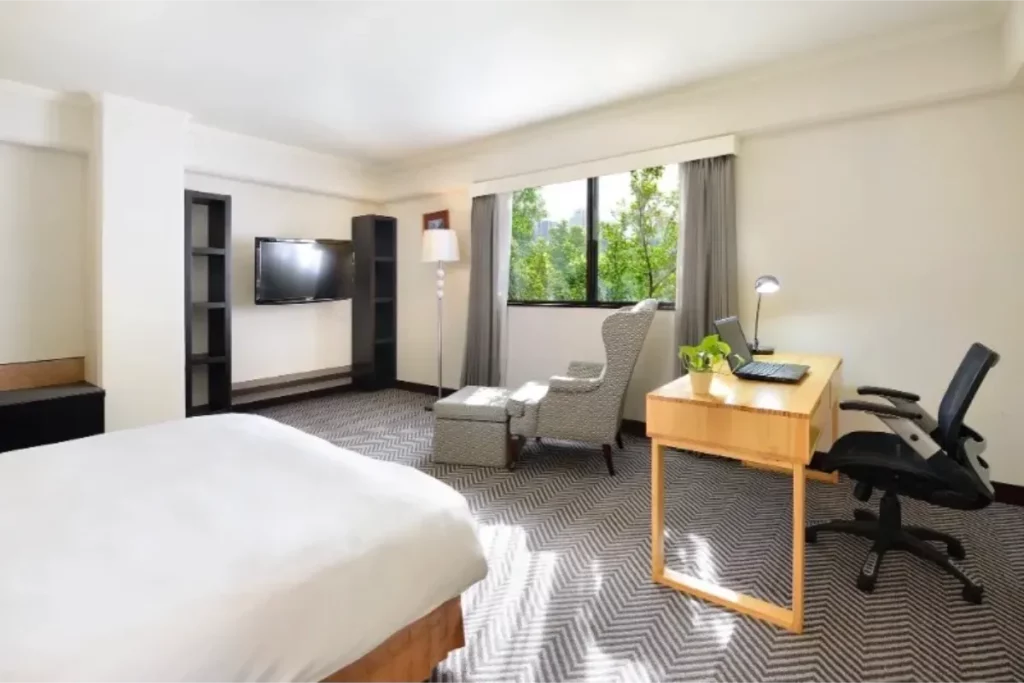 Forte Green Garden Apartments enjoys a convenient location near several renowned universities. These include the well-regarded Soochow University in Daan District, Taipei City, and the Chinese Culture University in Daan District, Taipei City, both of which are in close proximity to Forte Green Garden Apartments. The advantage of these universities' proximity makes Forte Green Garden Apartments an ideal accommodation option for students enrolled in these academic institutions. Its convenient transportation links and the rich amenities in the surrounding area make it a desirable choice for students seeking comfortable and accessible accommodation.
👉Check out for more Forte Green Garden Apartments informations and contact the hotel to book.
Inn Apartment – NTNU#1 Lowrise apartment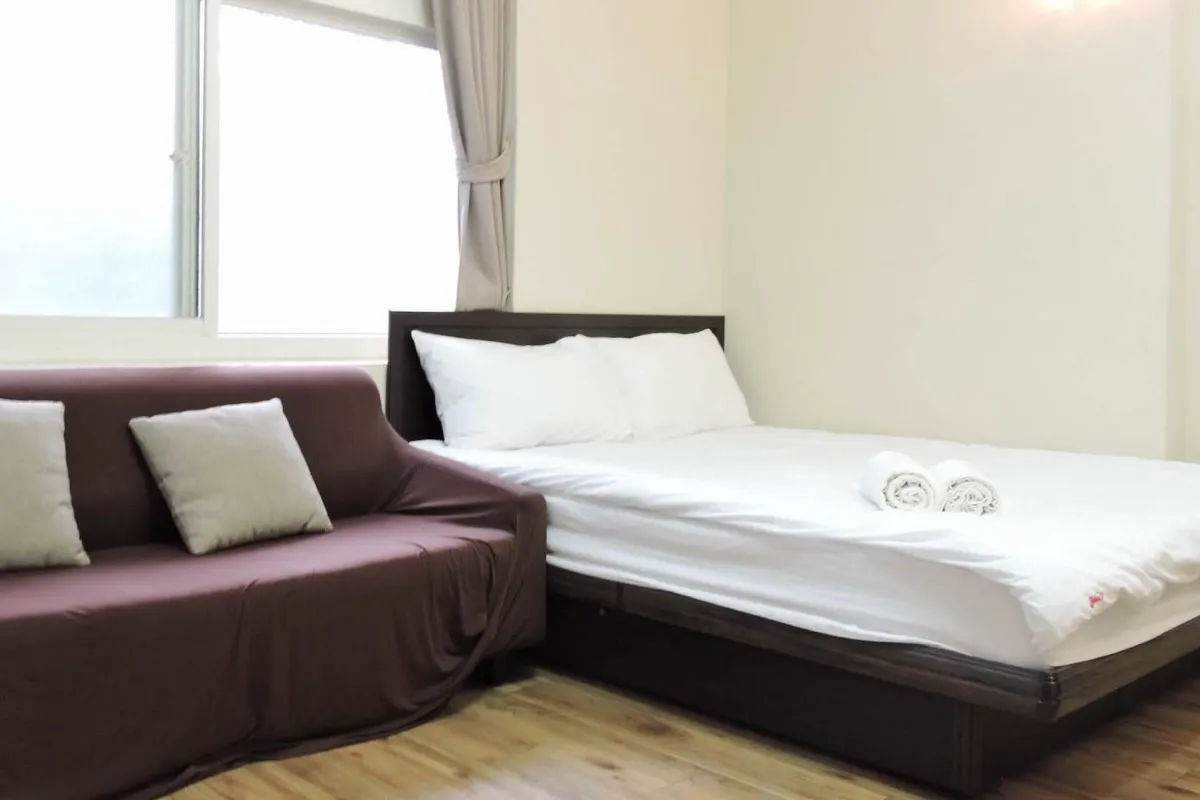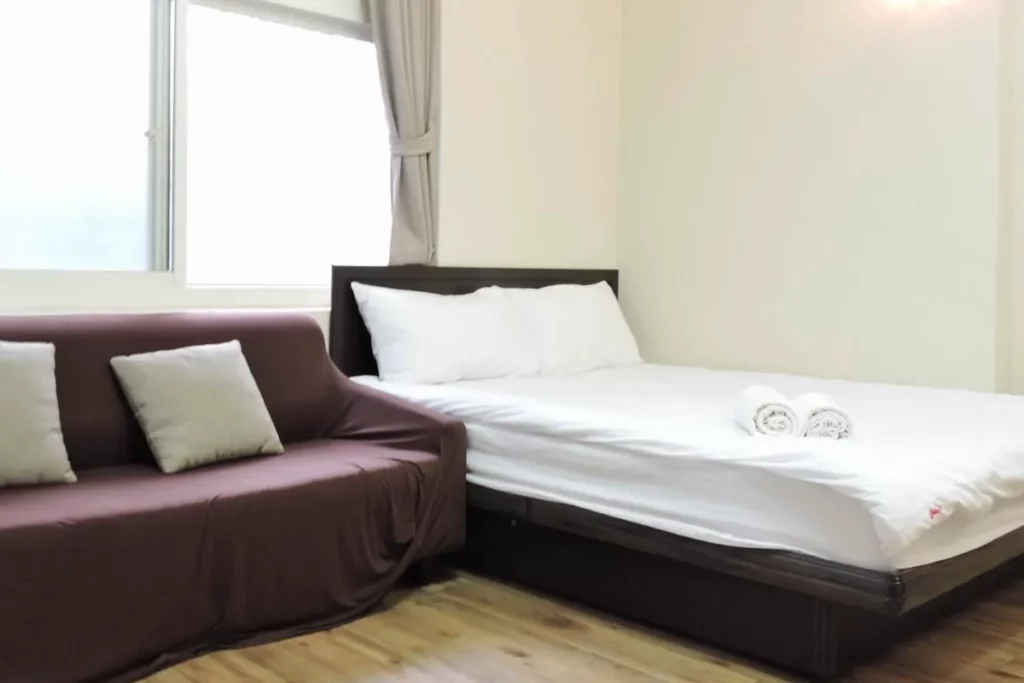 Students studying at NTNU have access to short-term renting choices from Normal University and the Guting business district. These apartments have lovely interior designs, and some of them have separate laundry rooms and compact kitchenettes with all the necessities.
Students may easily access National Taiwan University's campus from the flat because of its handy location. It is also adjacent to the Guting MRT station, which guarantees quick access to transit and facilitates student exploration of Taipei City.
👉Check out for more Inn Apartment – NTNU#1 Lowrise apartment informations and contact the hotel to book.
Zhongxiao Dunhua l Women's Shared Dormitory (Single Bed)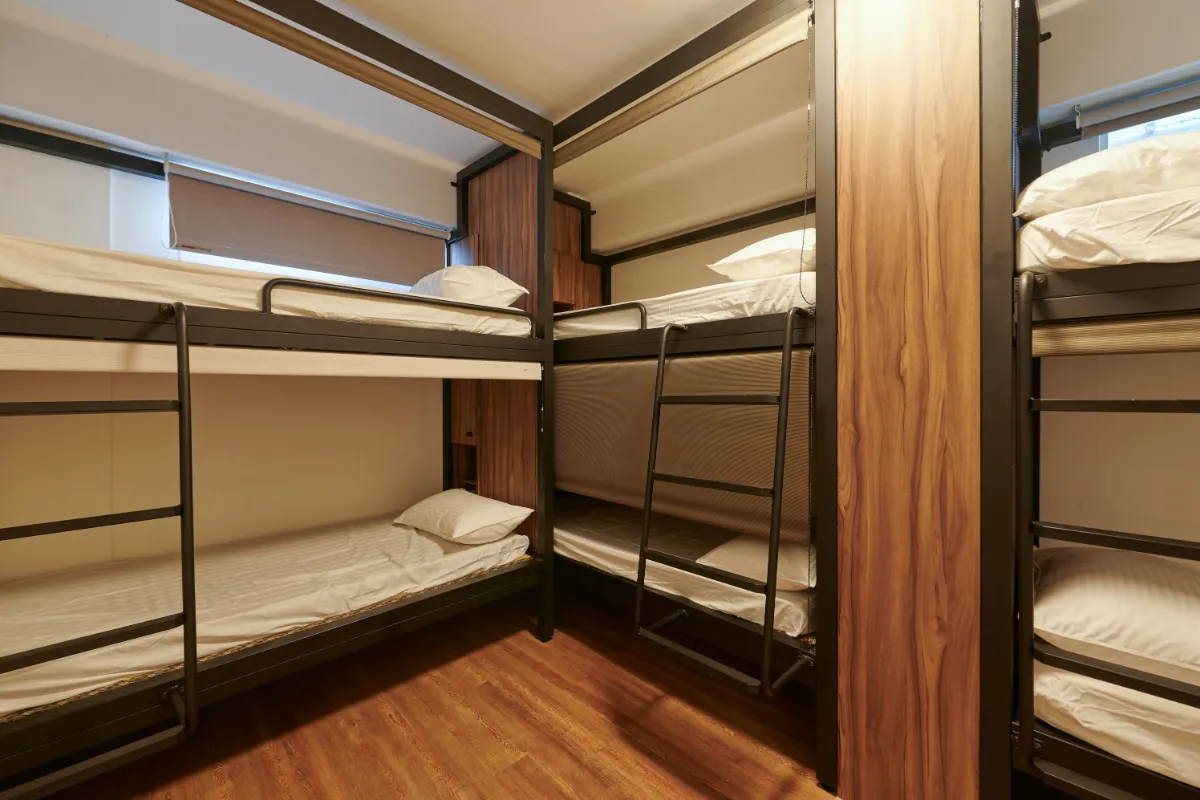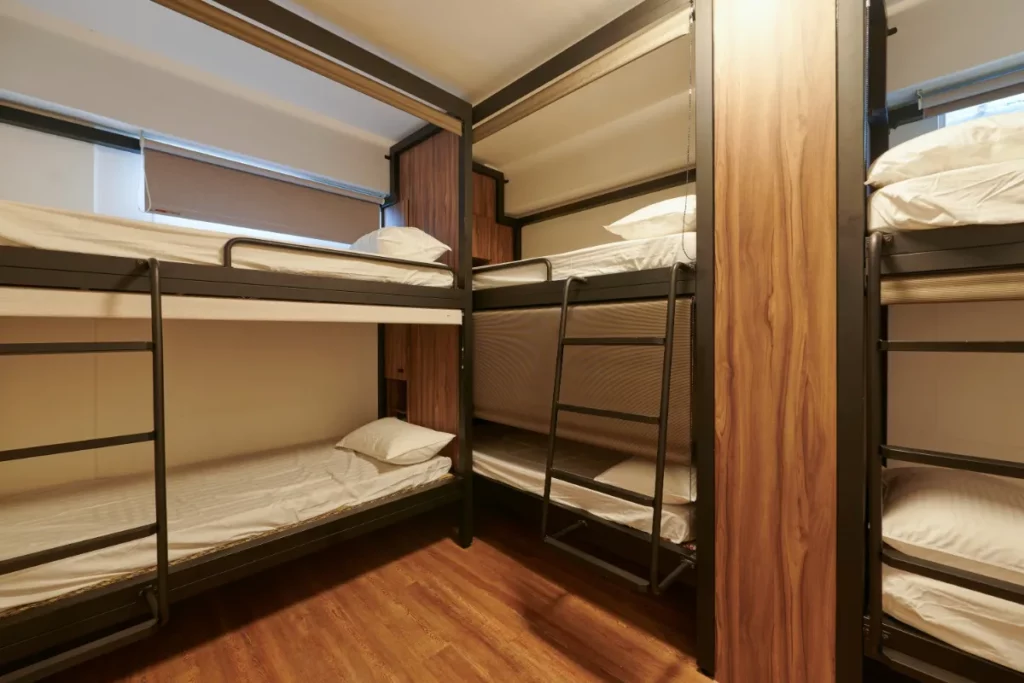 This women-exclusive shared apartment at Da'an District, Taipei City, is highly recommended for student accommodation. Tailored exclusively for urban-dwelling girls, it offers a harmonious blend of quality amenities and comfort. With its convenient location near well-known bars, coffee shops, and bustling shopping districts, this apartment provides easy access to a variety of high-quality dining options, making it an appealing choice for students seeking both convenience and a sophisticated living experience.
👉Check out for more Zhongxiao Dunhua l Women's Shared Dormitory (Single Bed) informations and contact the hotel to book.