Last Updated on 11-16-2023
Are you thinking of traveling to Taiwan in October 2023? You're in for a thrilling journey! Taiwan is a terrific year-round vacation due to its rich culture, magnificent natural scenery, and delectable food. However, October has a certain appeal that makes it the ideal season to visit this lovely island. In this guide, we'll go over why October is the suitable month to travel to Taiwan, and all things you should know.
Find an accommodation before travel to Taiwan in October
Forte Green garden apartment
Forte Green garden apartment in Taipei City is a serviced apartment that provides luxurious and sophisticated lodging. The apartment has single rooms, double rooms, and family suites, all of which are equipped with facilities such as air conditioning, a mini-fridge, a flat-screen TV, and free Wi-Fi. The decor of the apartment is modern and simple, with attention to detail, providing a pleasant atmosphere for guests. It's worth mentioning that Forte Green garden apartment exclusively welcomes long-term visitors staying for more than 30 nights, making it an ideal alternative for lengthy stays in Taipei, whether for business or to explore the city.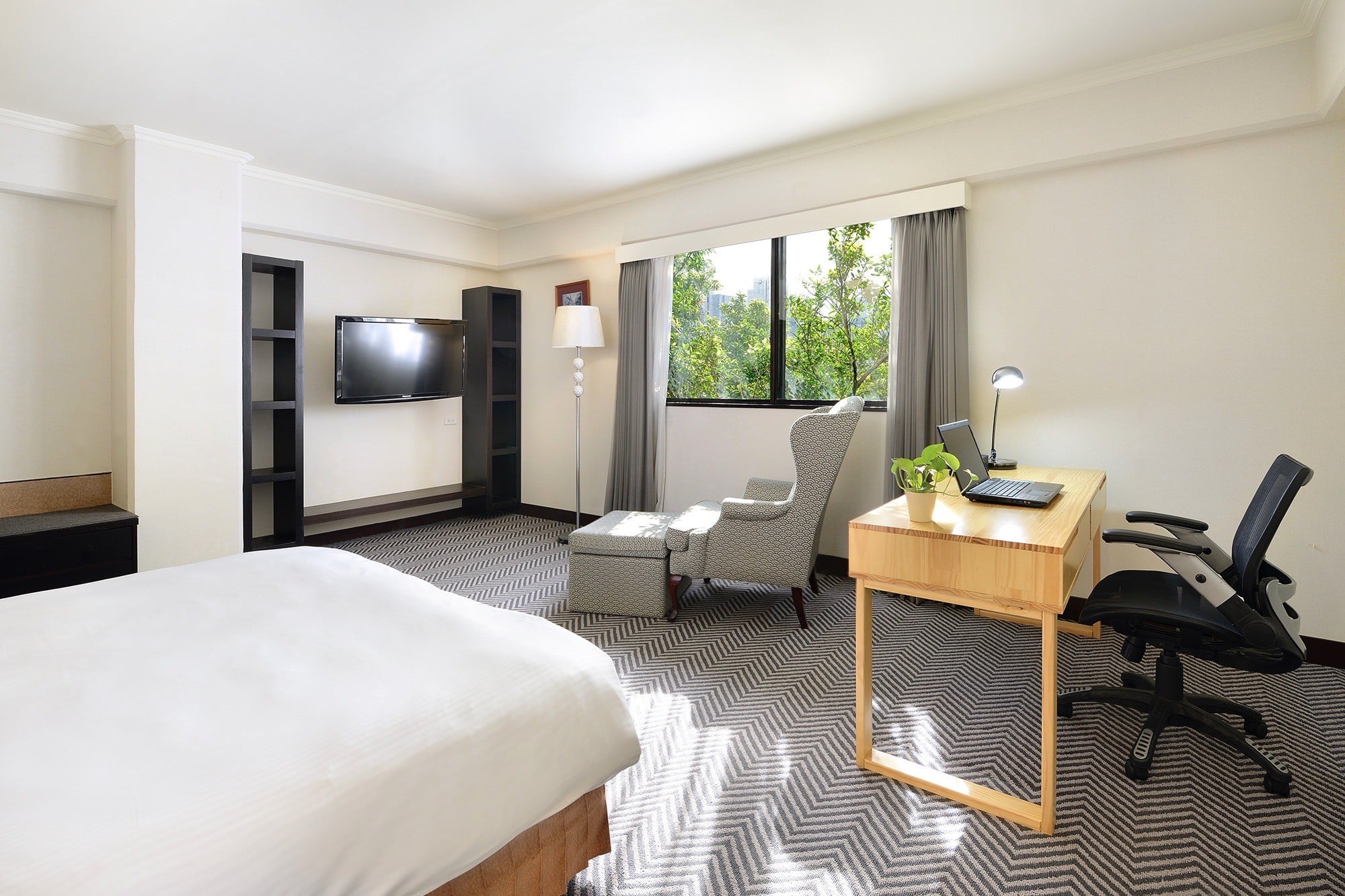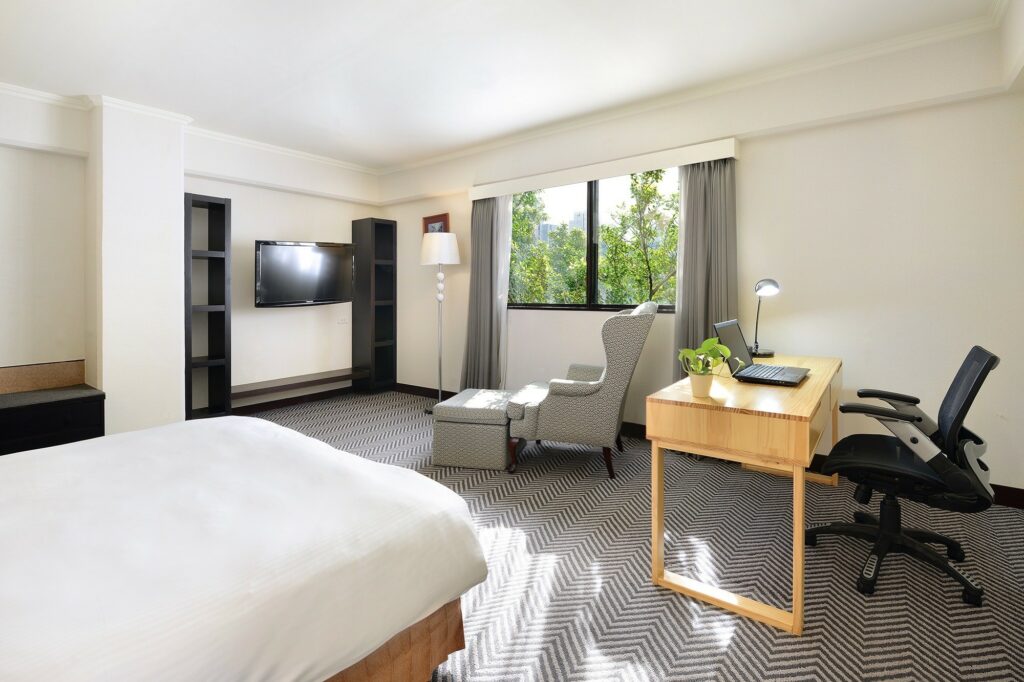 You can see more information and prices for Forte Green garden apartment or other accommodations in Taipei on mrhost's website.
CHECK inn Select Taichung Dadun
The CHECK inn Select Taichung Dadun is a modern-style hotel in Taichung City's Xitun District, notable for its sleek gray and white marble facade and exquisite decor. The hotel features services such as complimentary breakfast, Wi-Fi, and self-parking, as well as a choice of accommodation options, including traditional family rooms.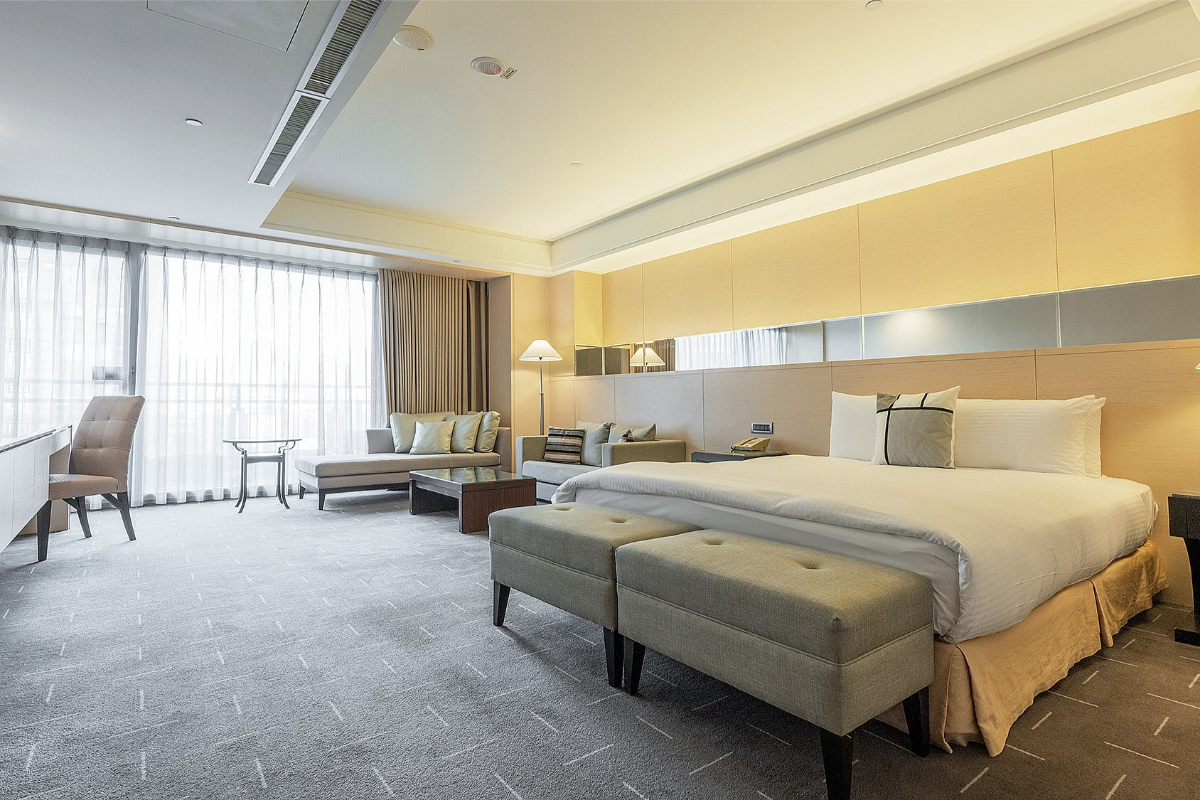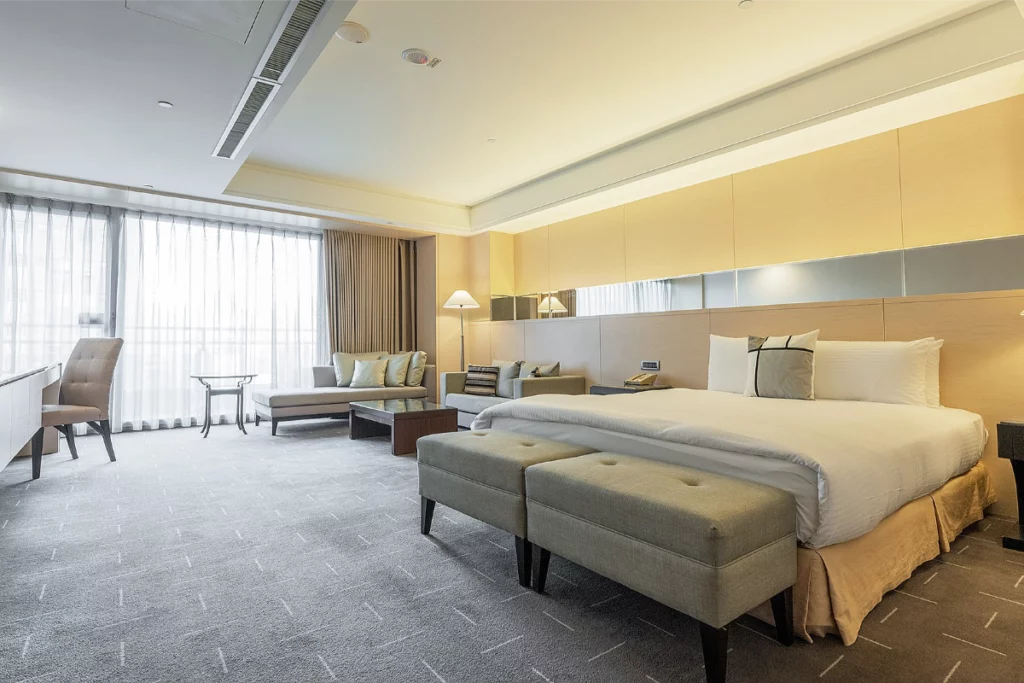 In conclusion, CHECK inn Select Taichung Dadun blends modern elegance with quality service, giving it a great choice for a stylish and pleasant Taichung visit. Check out more information and prices of CHECK inn Select Taichung Dadun or other accommodations in Taichung on mrhost's website.
GD Hotel
GD Hotel is a charming garden hotel situated in Tainan City. This picturesque venue boasts beautiful natural surroundings, including lush lawns, gardens, and dense woodlands, creating a tranquil atmosphere that immerses you in nature and offers a relaxing getaway.
The hotel offers a variety of room options suitable for business trips, family vacations, and romantic getaways. Each room is thoughtfully designed and equipped with modern amenities to ensure your comfort. Whether you're seeking serenity or vibrant entertainment, this hotel caters to your needs. In summary, GD Hotel is an ideal choice for those looking to escape the hustle and bustle of the city and enjoy an unforgettable time in the midst of nature and comfort.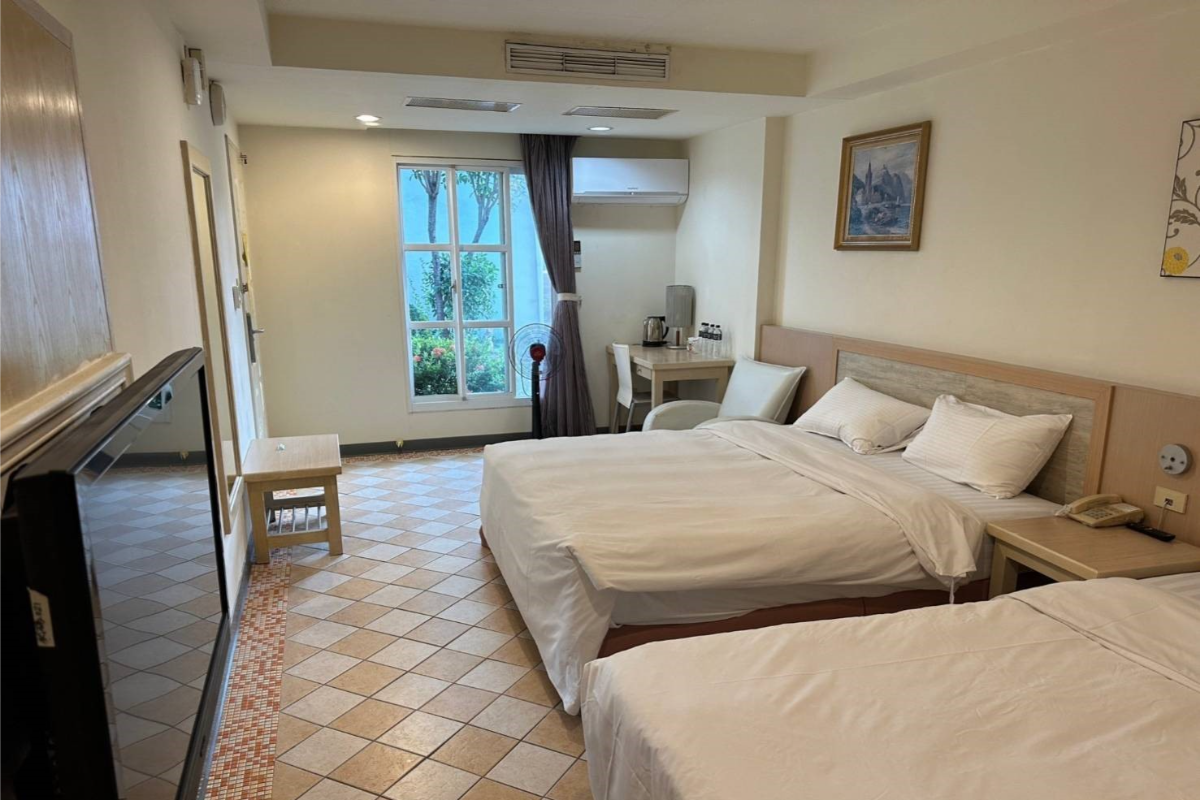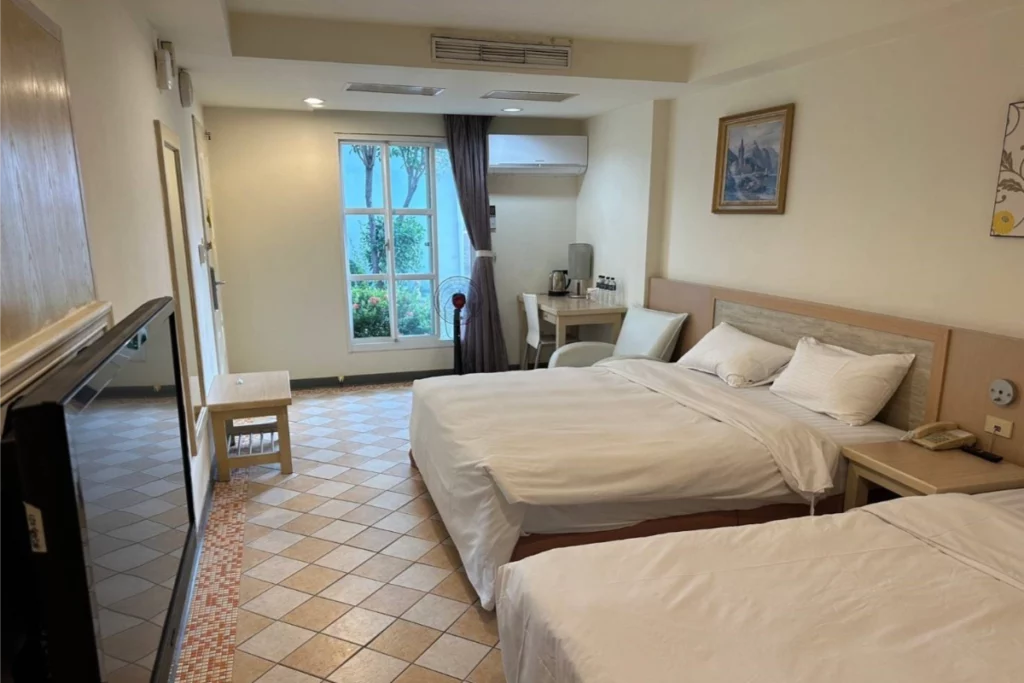 You can see more information and prices of GD Hotel or other accommodations in Tainan on mrhost's website.
Silks Club
Silks Club in Kaohsiung is located in the city's centre, near Kaohsiung Port, Kaohsiung Railway Station, and Kaohsiung International Airport. This hotel is well-known for its luxury and boutique art style, and it is one of Taiwan's top luxury hotels. The hotel's location is excellent for experiencing Kaohsiung's different attractions and commercial areas, since it is close to the local light rail station and the Red Line metro on Zhongshan Road.
In addition, the hotel offers amenities such as breakfast and a swimming pool to make your stay more enjoyable. Silks Club in Kaohsiung is an excellent alternative for individuals looking for high-quality lodging and a pleasant vacation. Check out more information and prices of Silks Club or other accommodations in Kaohsiung on mrhost's website.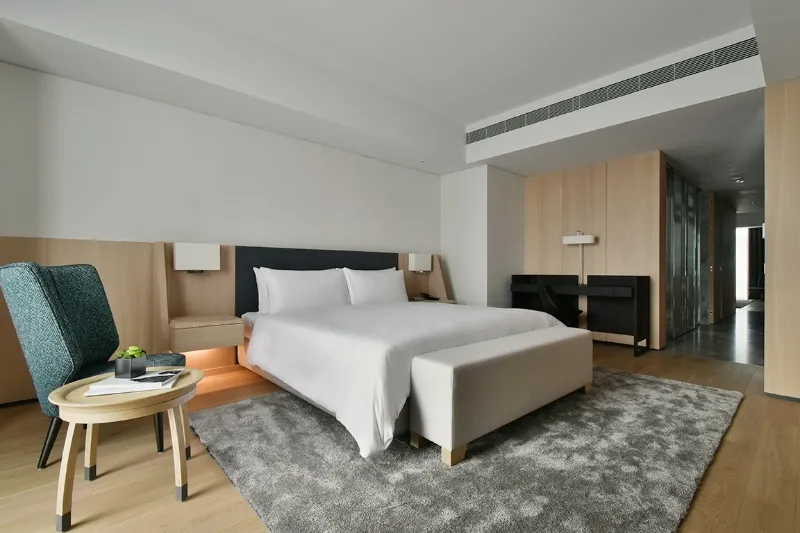 Taiwan Weather in October
Pleasant Weather and Comfortable Temperatures
In October, Taiwan has moderate and pleasant weather. The sweltering summer heat has passed, but the frigid winter has yet to arrive. Daytime temperatures on the island average between 24-28°C (75-82°F), making outdoor exploration comfortable and pleasurable. It's the weather of Goldilocks – not too hot, not too cold, just right!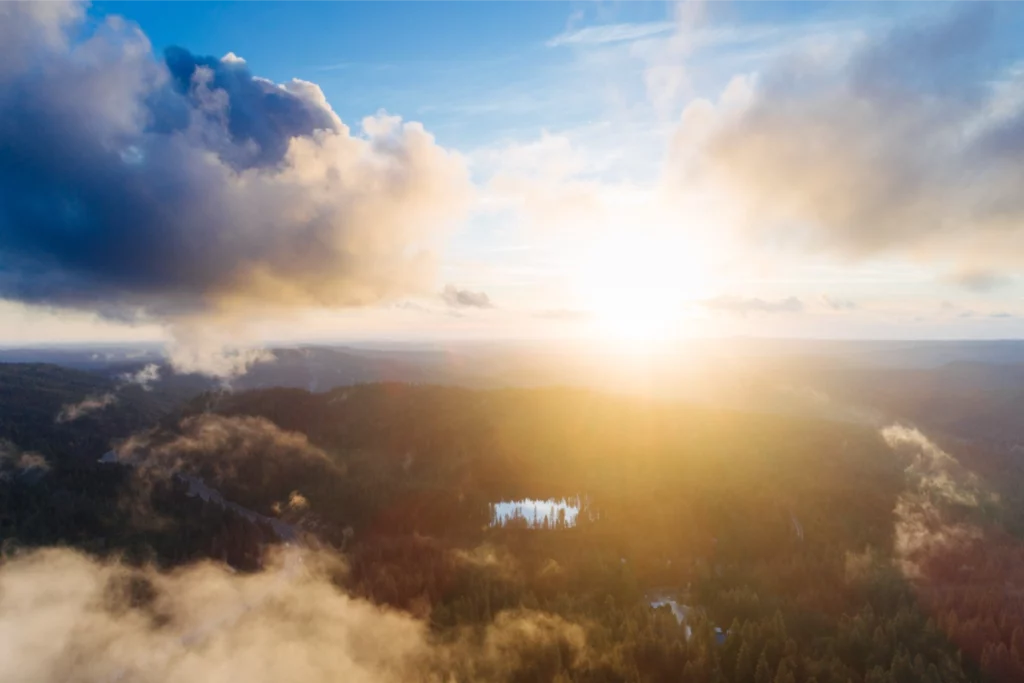 What to wear in Taiwan in October
October in Taiwan is a delightful time of the year as it marks the transition to autumn with pleasant and mild weather. Here are some suggestions on what to wear in Taiwan in October:
Light Long-Sleeve Clothing
Daytime temperatures typically range from 20°C to 28°C, so opting for some light long-sleeve clothing is a good idea. This can include thin long-sleeve t-shirts, shirts, or lightweight jackets to accommodate the occasional changes in weather.
Bottoms
You can wear jeans, trousers, or lightweight long skirts. This will keep your legs warm without feeling too hot.
Light Jacket
While daytime temperatures are comfortable, evenings can get slightly cooler. Carry a light jacket or a thin sweater to stay warm during the cooler nights.
Rain Gear
October is also one of Taiwan's rainy seasons, especially in the northern regions. Make sure to carry a foldable umbrella or a lightweight raincoat to prepare for possible showers.
Comfortable Footwear
Have a pair of comfortable walking shoes ready as you might spend a lot of time exploring Taiwan's scenic spots or cities on foot.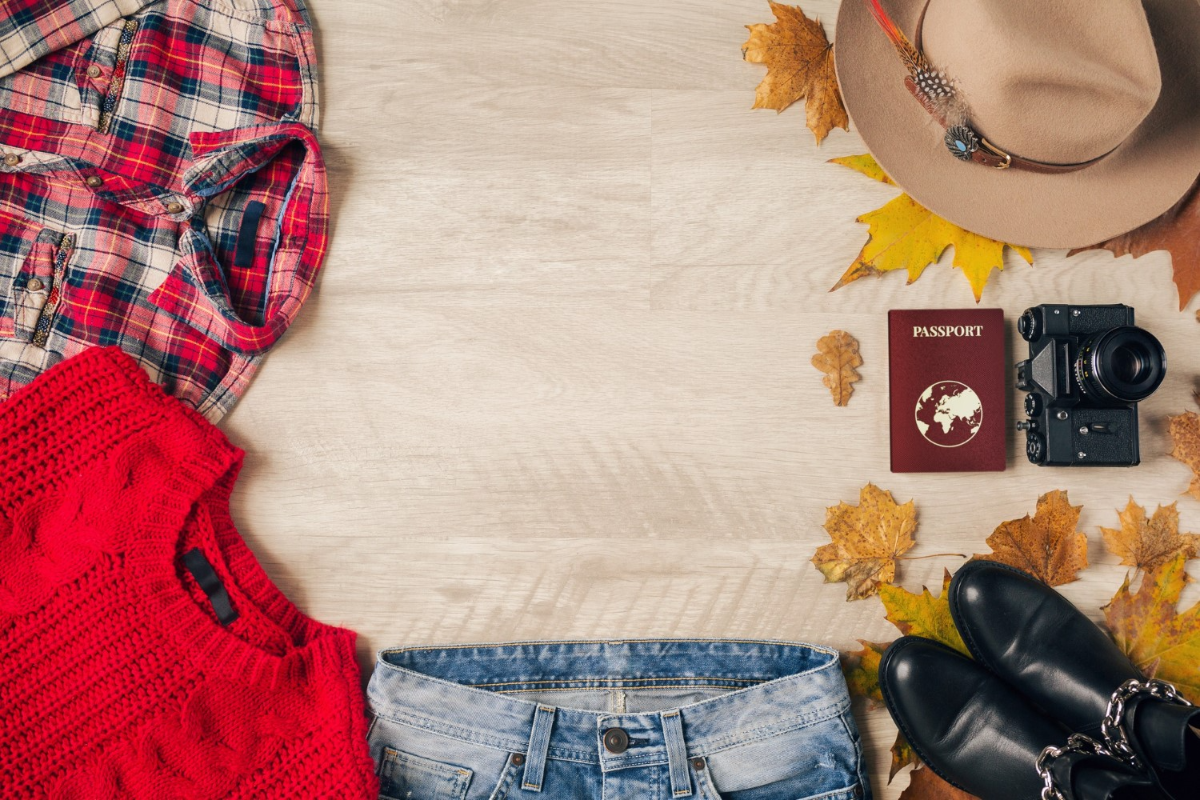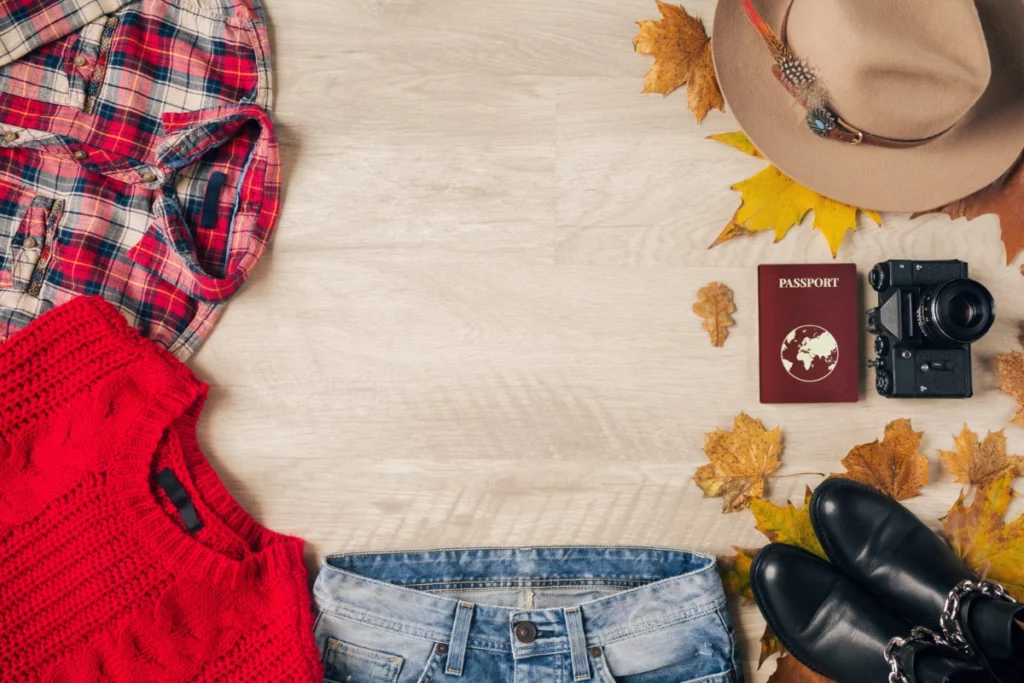 Travel to Taiwan in October: Best Things to Do
Taiwan's Stunning Fall Foliage
If you enjoy Fall Foliage, October is when Taiwan changes into a colorful tapestry. To see the amazing splendor of maple and cherry tree leaves changing vivid colours of red, orange, and gold, visit Alishan, Yangmingshan, or the Central Cross-Island Highway.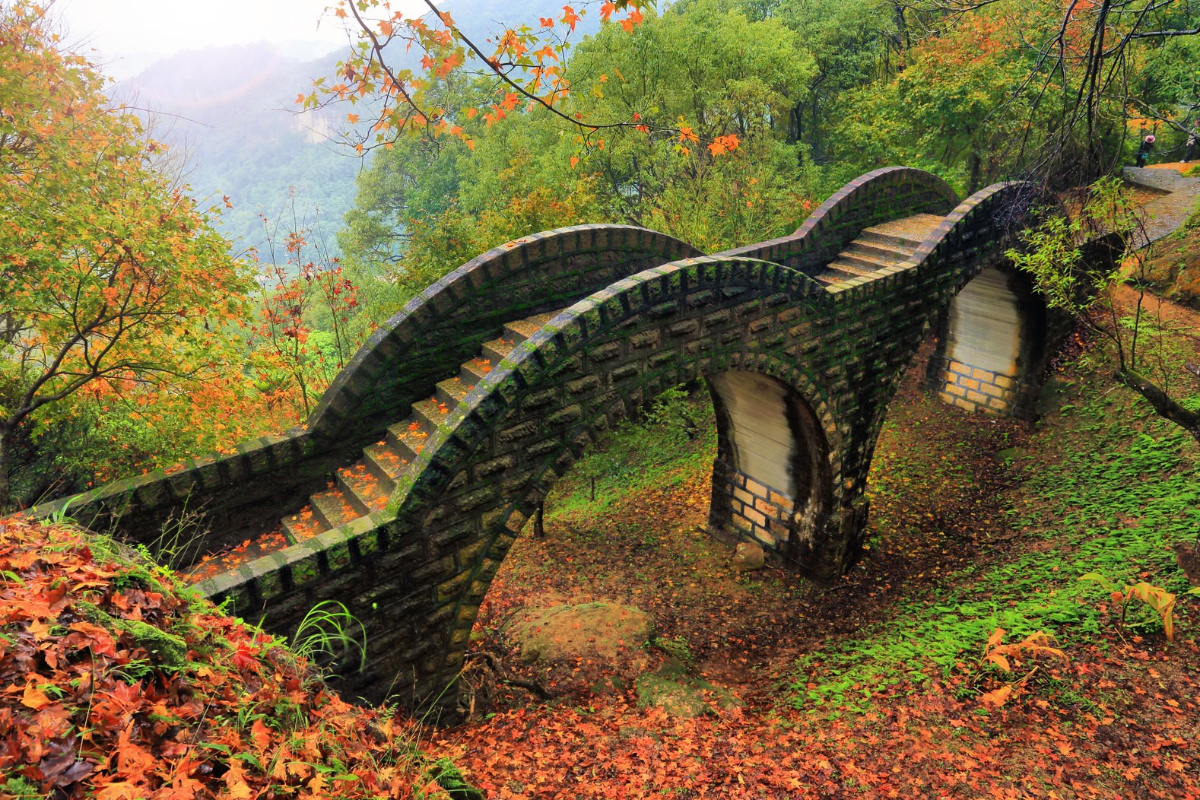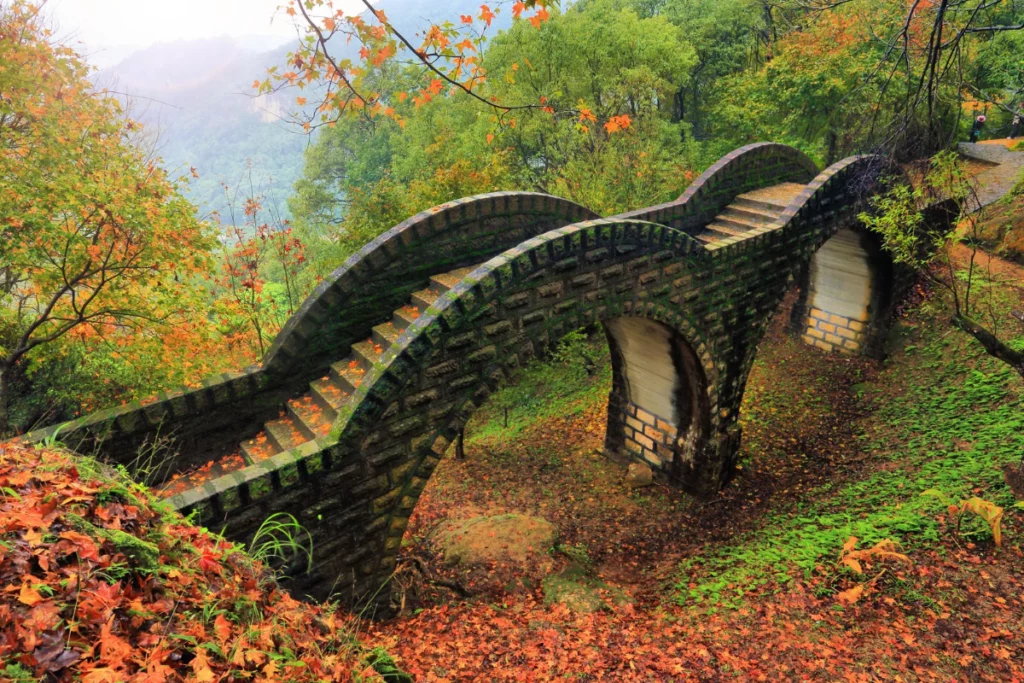 Our 9 Best Places to See Taiwan Fall Foliage article has compiled a list of 9 of the best places to see maple leaves in Taiwan, so you can check it out and pick your favorite spot to see the foliage!
Festivals and Celebrations
Taiwan National Day
Taiwan National Day, officially known as the National Day of the Republic of China, is one of Taiwan's most important national holidays. Celebrated on October 10th each year, various grand celebrations take place across Taiwan, including national ceremonies, parades, and fireworks displays, to commemorate the establishment of the Republic of China government and celebrate the country's independence and prosperity. Our Taiwan National Day article has a more detailed introduction to Taiwan National Day, you can check it out.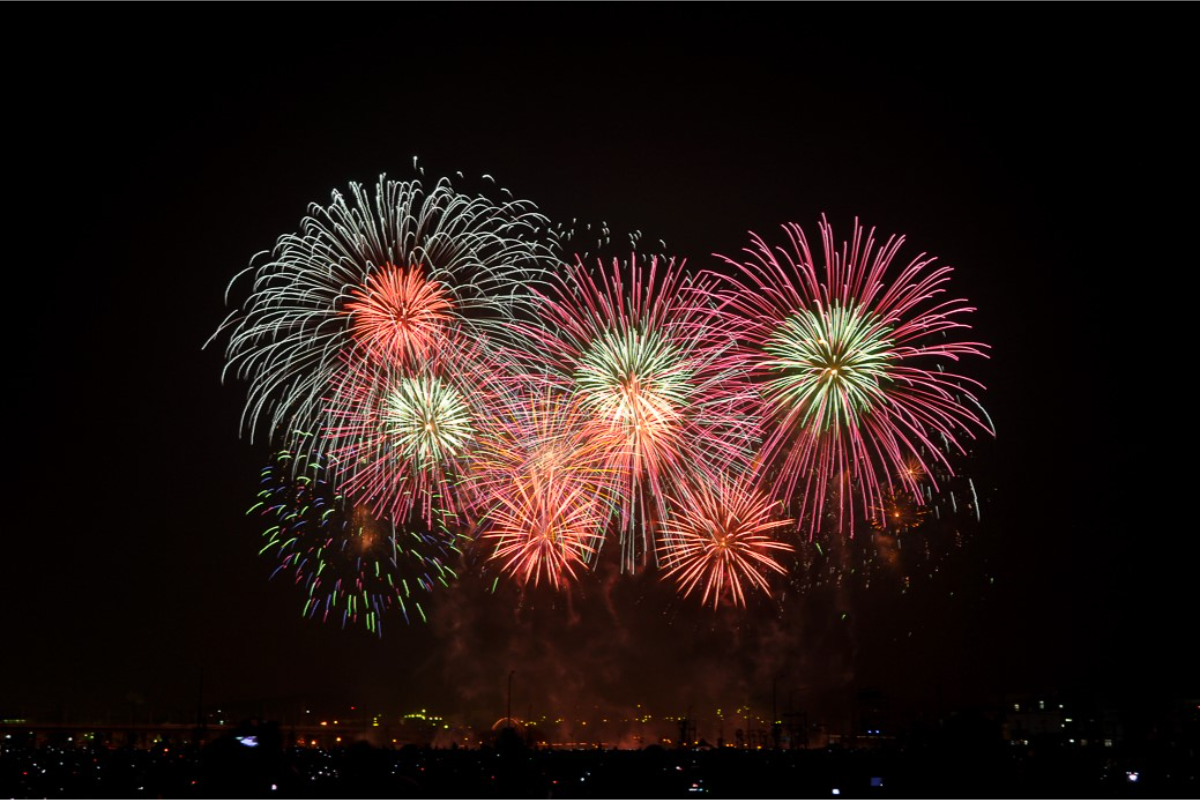 Mid-Autumn Festival
The Mid-Autumn Festival, also known as the Moon Festival, is a significant holiday celebrated on the fifteenth day of the eighth lunar month. On this day, families typically gather to enjoy delicious mooncakes and admire the bright full moon. Additionally, various regions host lantern festivals, fireworks displays, and traditional folk activities to celebrate this reunion festival. Don't miss our Mid-Autumn Festival article to get more information about this important festival in Taiwan.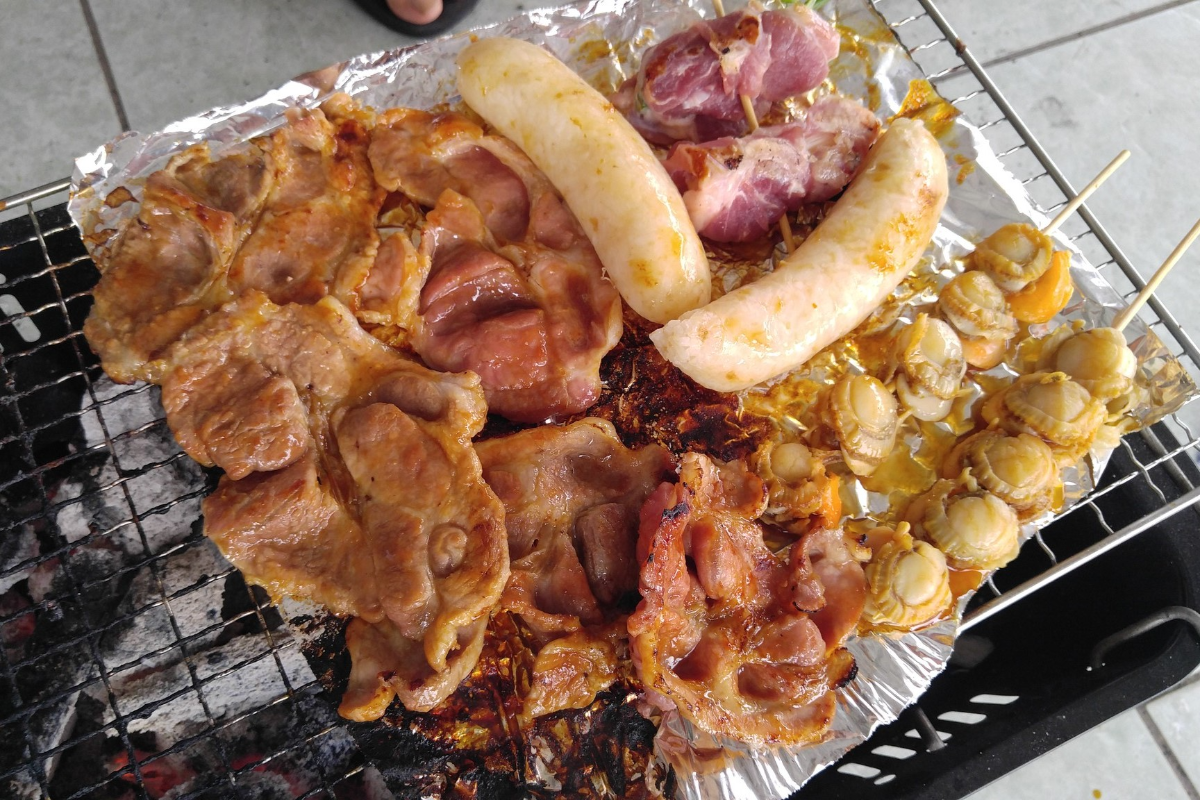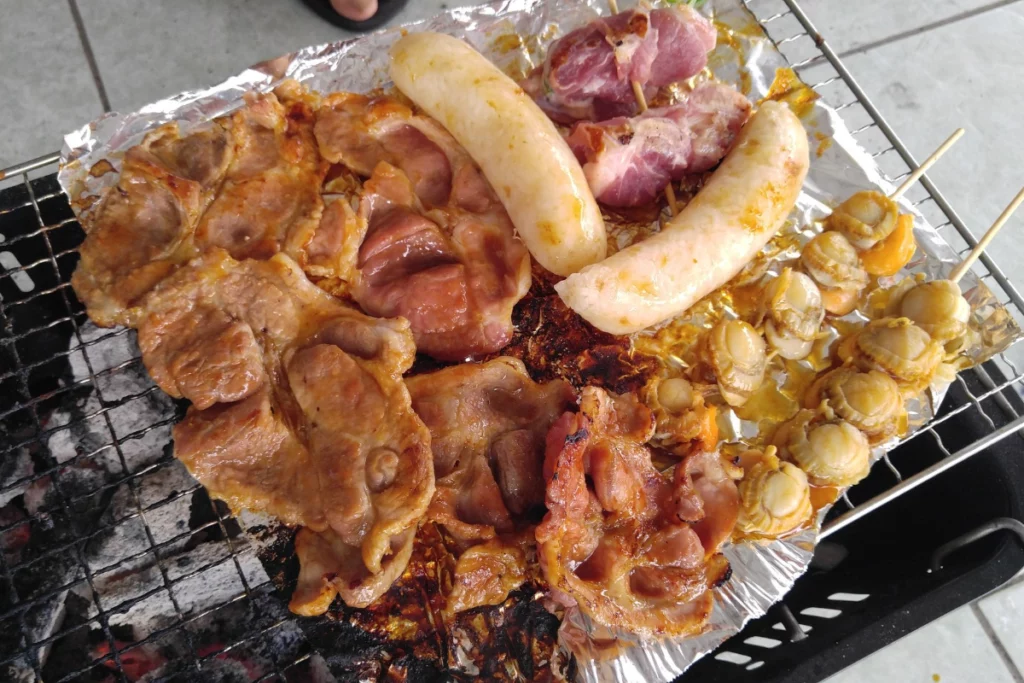 Or you can check out The top 5 traditional festivals you must experience in Taiwan article.
Nuit Blanche Taipei 2023
The 2023 Nuit Blanche Taipei will take place from October 7th to October 8th in Taipei's Xinyi District. This year's theme is "3, 6, 9+," symbolizing diverse cultures.
The event is divided into three main exhibition areas: Xinyi District, Sun Yat-sen Memorial Hall, and Songshan Cultural and Creative Park. It showcases art in six major themes, including visual arts, performing arts, and music. Visitors can explore over 25 art installations and enjoy more than 35 performances. Additionally, a gourmet market will offer Taiwanese and international cuisines, as well as refreshing treats like ice cream.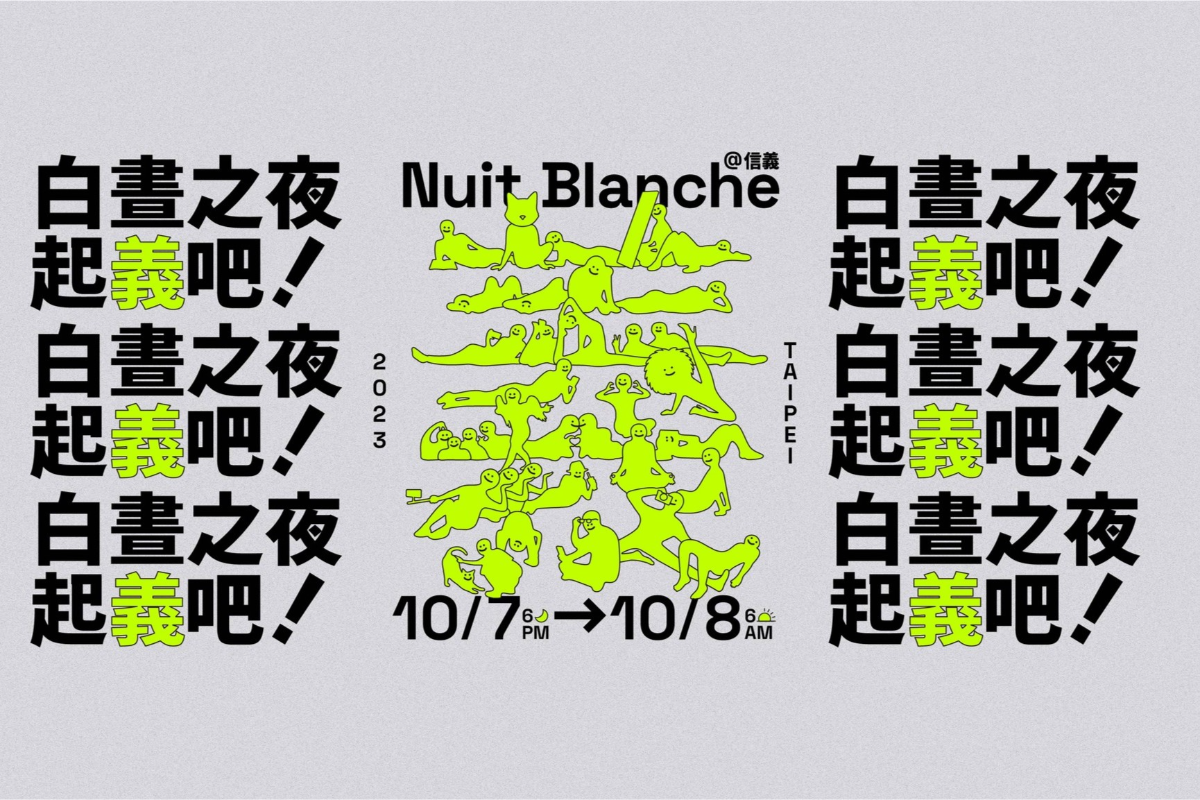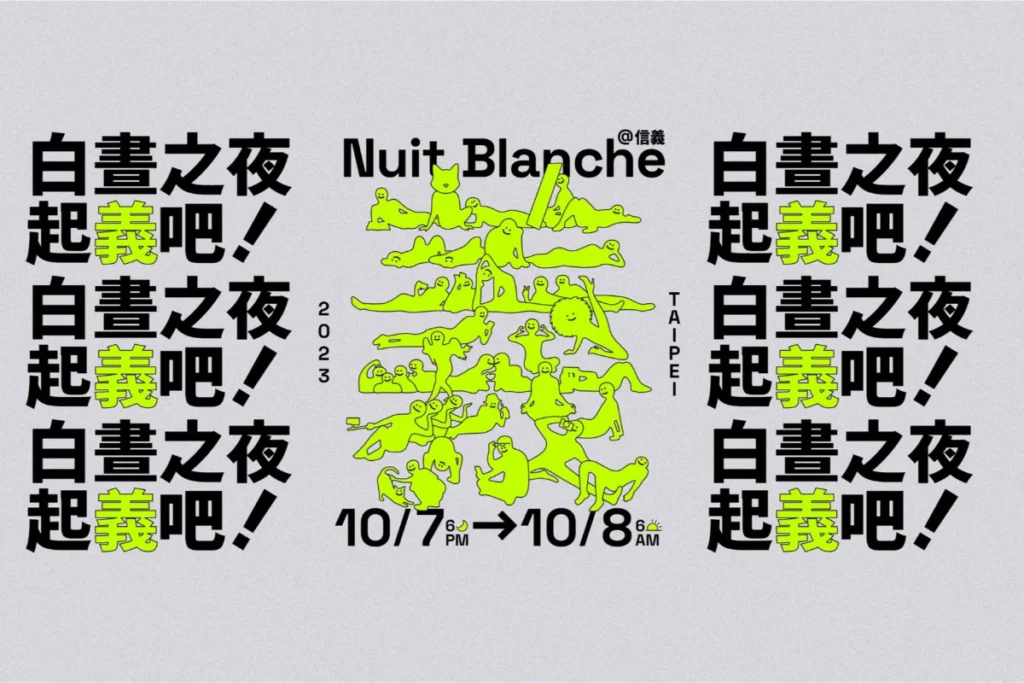 Travel to Taiwan in October: Best Places to Visit
Jiufen
When you travel to Taiwan, Jiufen in Taipei is one of Taiwan's most unforgettable tourist attractions, and it's especially appealing to visit in October. The pleasant autumn weather, with mild temperatures and refreshing breezes, makes it an ideal time to explore this charming town. October also coincides with important festivals like the Mid-Autumn Festival and National Day, offering opportunities to partake in local celebrations and savor festival delicacies.
Jiufen's ancient streets, narrow alleyways, stone buildings, lanterns, and antique shops create a nostalgic atmosphere, allowing you to step back in time. Enjoy traditional Taiwanese snacks like taro ball soup, fish ball soup, and tofu pudding as you immerse yourself in the town's rich history and culture. Whether you're a nature enthusiast or seeking unique experiences, Jiufen will leave you with lasting memories.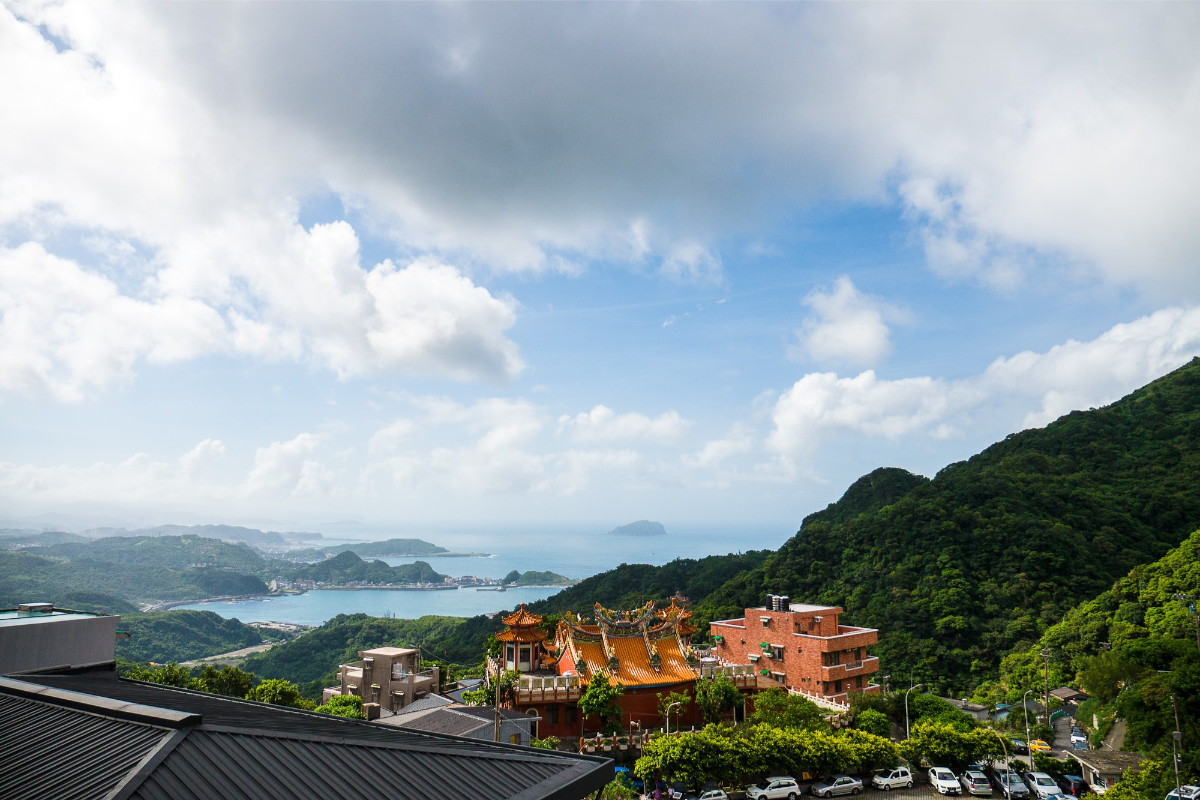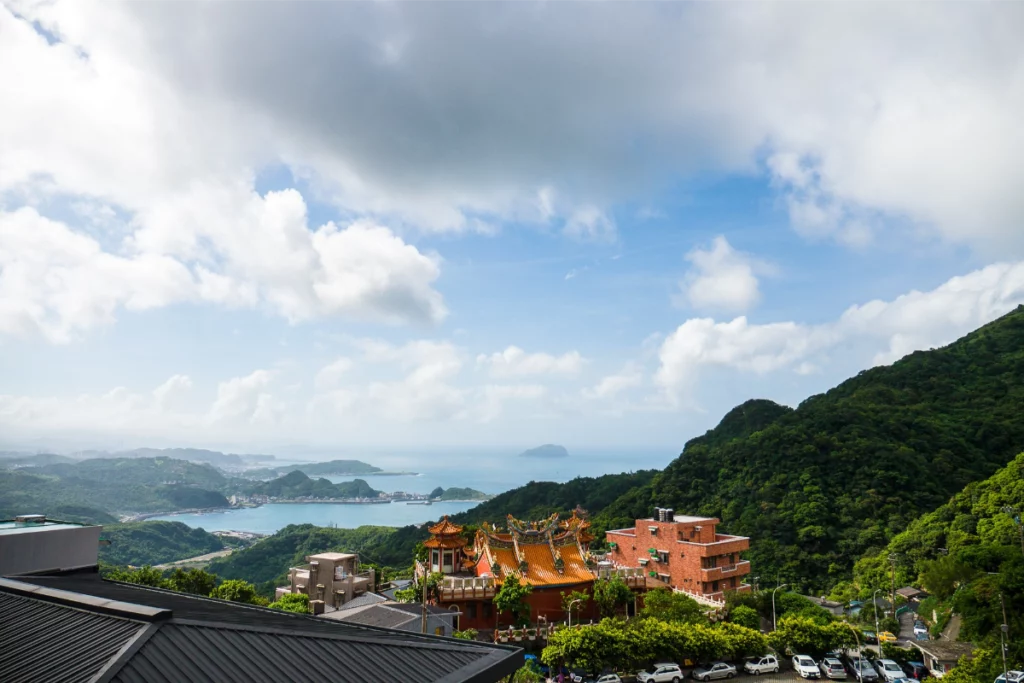 You can find the suitable accommodation for your stay in Taipei on mrhost website to make your trip to Jiufen more convenient!
Taichung
Taichung, a treasure in central Taiwan, is best visited in October. During this season, the pleasant weather and colorful autumn foliage create an ideal setting for exploring the city and its surrounding attractions. You can savor local delicacies like meatballs, stinky tofu, and Taiwanese cold noodles, visit night markets, such as Fengjia Night Market and Donghai Night Market, and explore art galleries and museums like the National Taichung Theater and the National Taiwan Museum of Fine Arts. Additionally, you can partake in activities like sunset tours at Wuchi Fishing Harbor or the traditional pilgrimage at Dajia Zhenlan Temple, immersing yourself in Taiwan's rich cultural traditions. No matter your preferences, Taichung awaits your exploration with its diversity and unique offerings.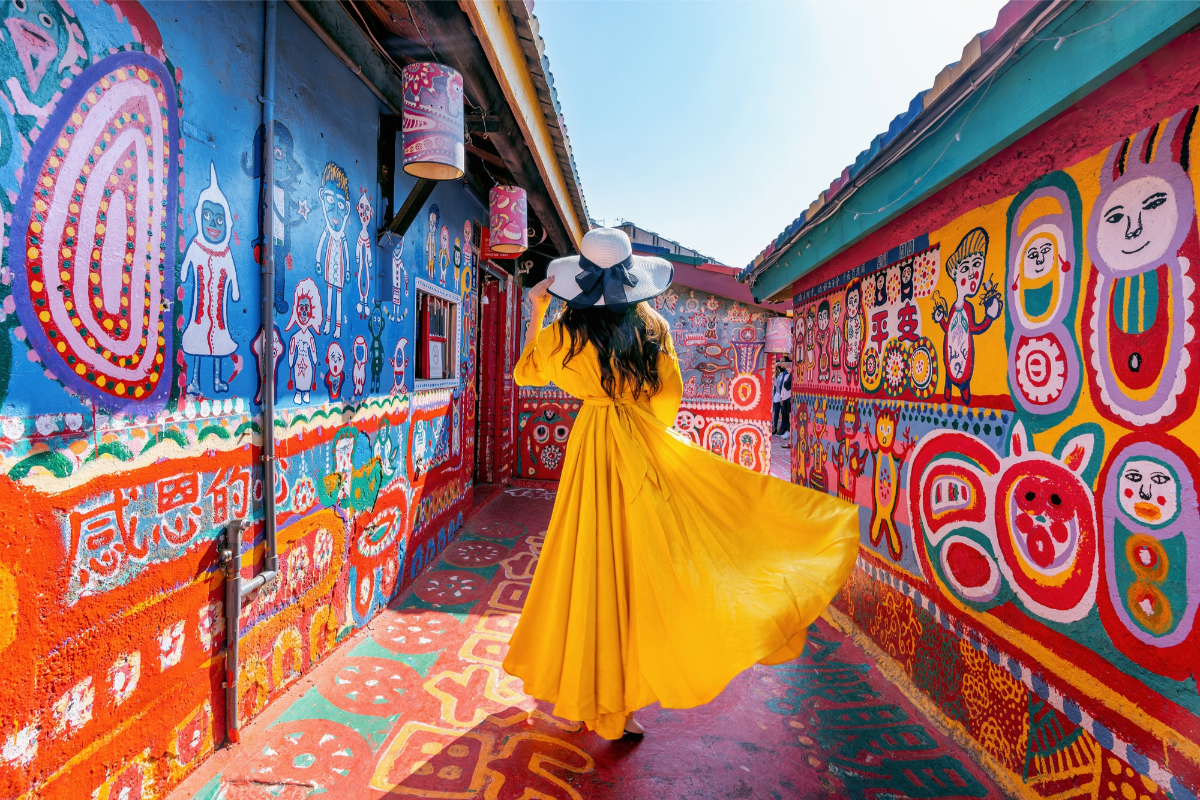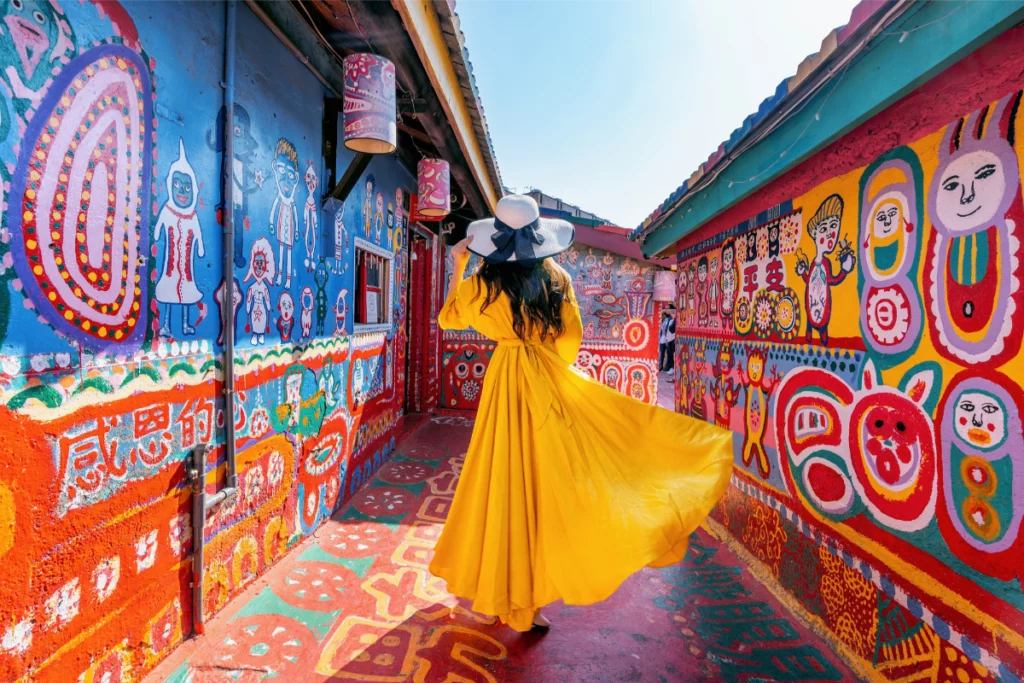 If you want to stay in Taichung, there are many short-term and long-term accommodations available on the mrhost website for your reference.
Alishan
Alishan, in Taiwan's central highland area, is an excellent October tourist destination. The entire mountain area is covered with brilliant maple leaves during this season, luring visitors. You may marvel at the stunning fall foliage, ride the famed Alishan Forest Railway through thick woods, and see the natural splendor of the National Scenic Area, particularly the dawn from Zhushan Viewing Platform. Furthermore, Alishan is well-known for its indigenous cuisine, which includes fresh bamboo shoot meals and a variety of tea items. Alishan provides something for everyone's travel preferences, whether they be natural or culinary.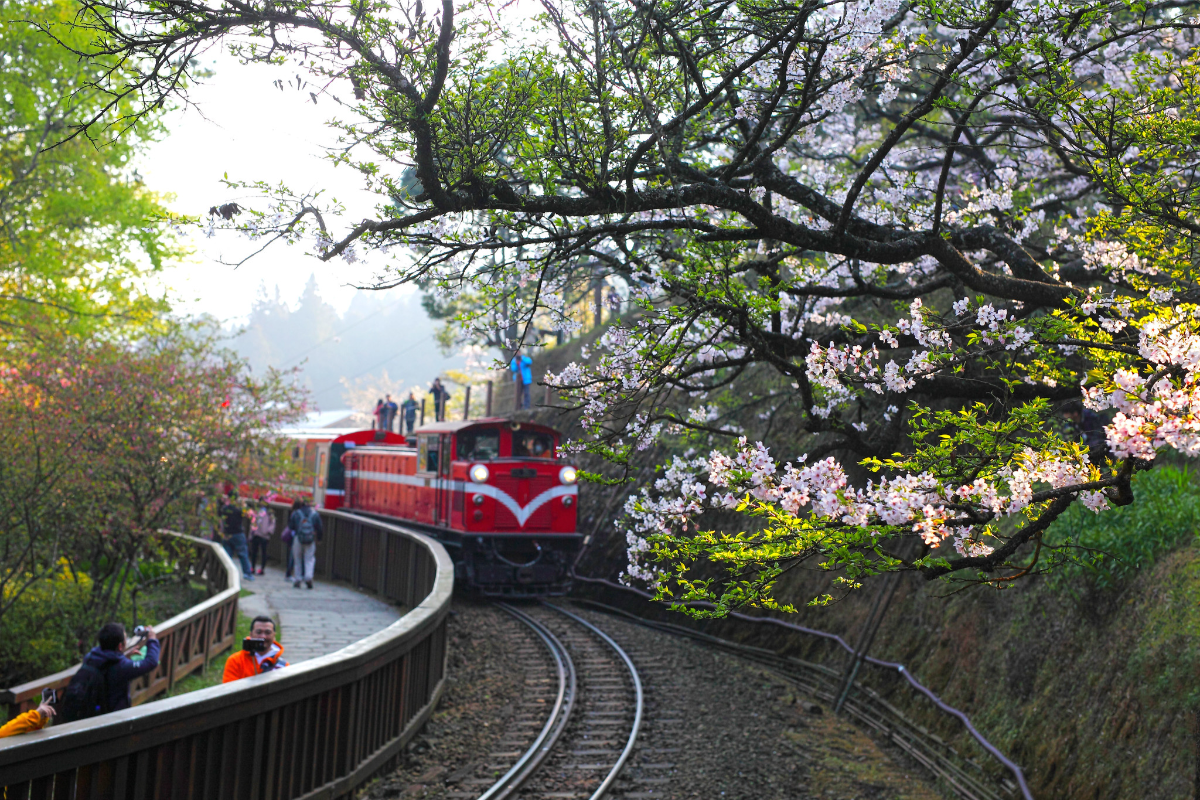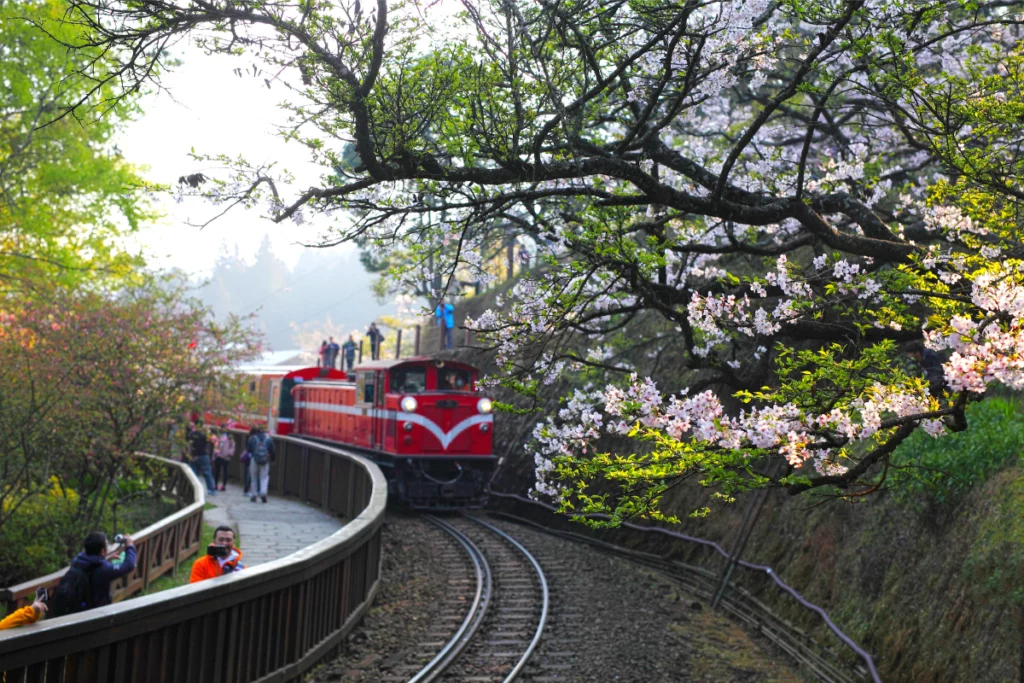 Traveling to Taiwan in October 2023 promises a fantastic adventure filled with cultural experiences, natural beauty, and delectable cuisine. With pleasant weather, stunning foliage, and exciting festivals, this month offers the best of Taiwan. So, pack your bags, embark on your journey, and create memories that will last a lifetime.