Last Updated on 11-16-2023
Renting a car in Taiwan is by far the most practical way to explore the country. From the iconic Taroko Gorge all the way to the beach areas near Kenting Street, you are free to tour the island at your own speed and experience everything it has to offer. Renting a car can make your trip more convenient, particularly in rural destinations. Don't you agree that it is better to follow your own flexible schedule rather than depend on trains and buses' fixed schedules to travel?
In this article, I will cover various methods for renting a car in Taiwan, including where to find car rental agencies, the requirements, and the car rental process.
Why should you rent a car?
I believe that no matter the reasons you come to Taiwan or how long you will stay, you'll be interested in seeing some of the island's sights. If you plan on traveling on the east coast, you most certainly need a car because there, trains and ground transportation are not really convenient. Renting a car will then allow you to reach some hidden tourist spots and create your own schedule and itinerary. It is also more comfortable and easier to carry your luggage and bring more items such as camping and cooking equipment.
Things to know before renting a car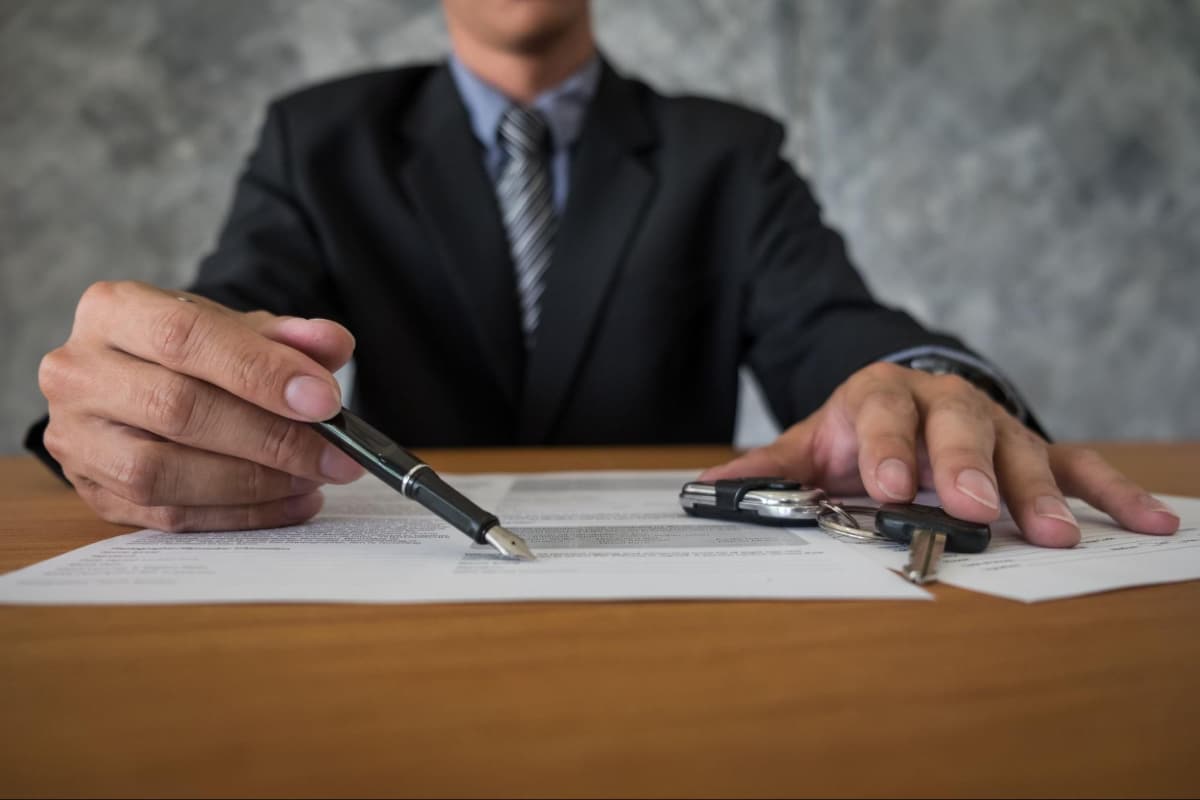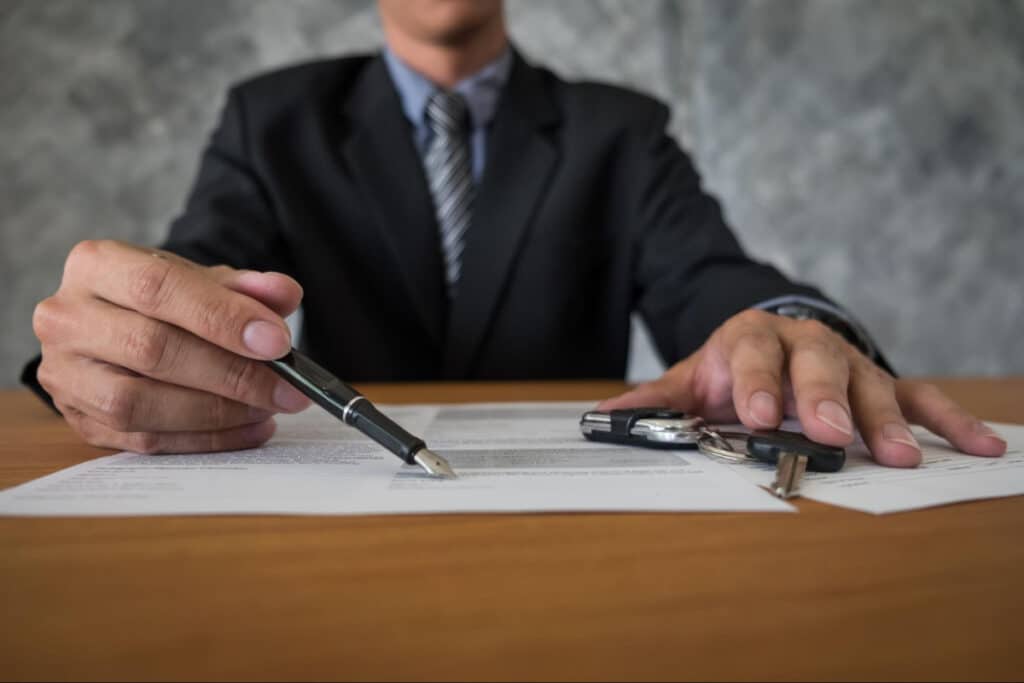 Requirements
To rent a car, you do not need a Taiwan driver's license. However, you should get an international driver's license. It is not certain that you would be able to rent a car without it. You can either apply for the international driver's license in your home country or at your country's representative office in Taiwan. Based on the car rental agencies' regulations, you need to be at least 21 years old to rent a car.
Mileage
The restrictions on mileage vary by rental company. It ranges from around 400km/day to unlimited mileage. If you drive more than your rental company's deal allows, you will pay a fixed rate for every extra kilometer when returning the car (usually around NTD$2 or more depending on the company).
Insurance
The rental usually includes the following protection and coverage: mandatory vehicle liability insurance, alternative liability insurance for third party, driver and passenger insurance, vehicle damage insurance, and vehicle theft. Each company has a different insurance coverage price.
Where can you rent a car?
The best places for car rental in Taiwan are usually airports and high-speed rail (HSR) stations, because they are close to highways, and you can avoid driving in the cities, which generally have a lot of traffic and at peak times can be sort of aggressive.
Suggested Taiwan car rental agencies for foreigners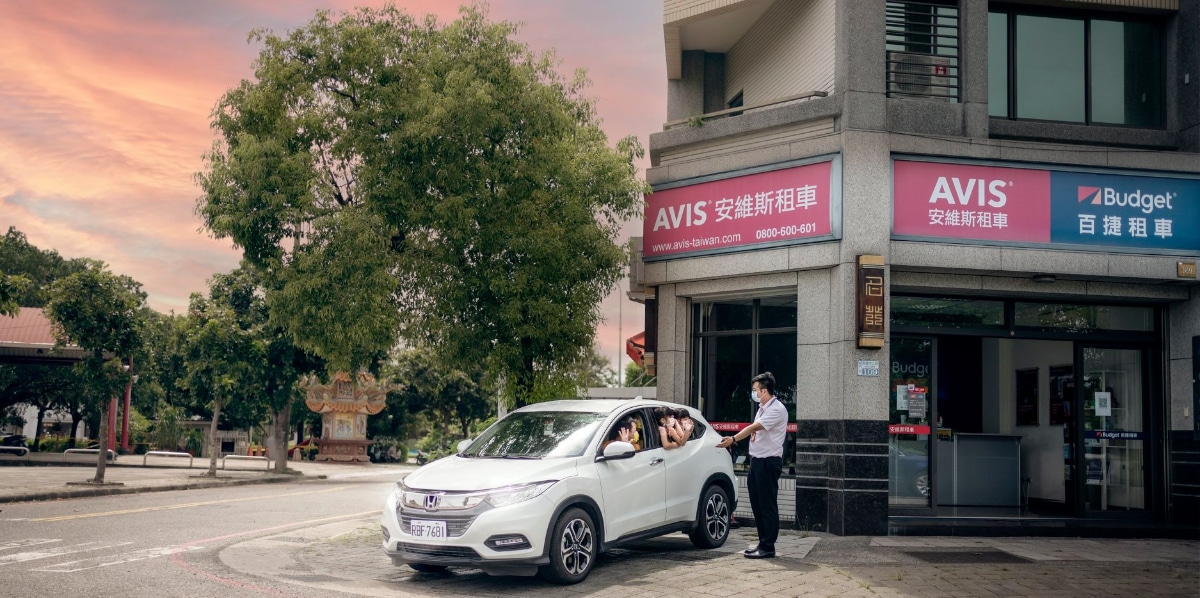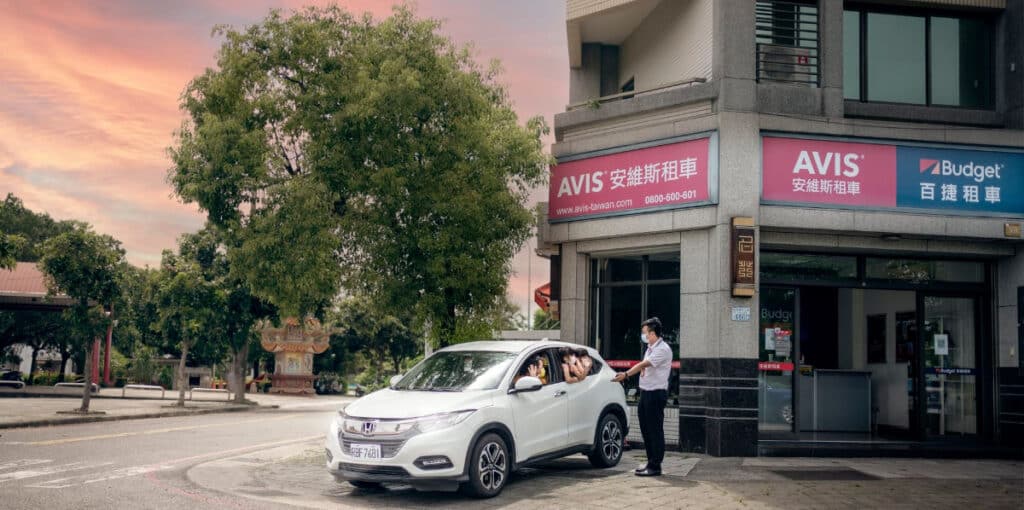 There are many rental car agencies in Taiwan, but as a foreigner, the language barrier might be an issue. Fortunately, some of them are English-friendly, such as AVIS; their cars are new and reliable. They have many agencies in all major cities, including the east coast. If you are coming from the Taoyuan International Airport, you can find their office there (Terminal 2), or you can make your reservation in advance through their website.
With Avis, the cheapest you can rent a car is about NT$ 2,300 per day for a car like a Kia Picanto, and if you want a bigger car, you will have to pay more (around NT$ 2,600). Discounts are also available for multiple-day rentals and weekday rentals.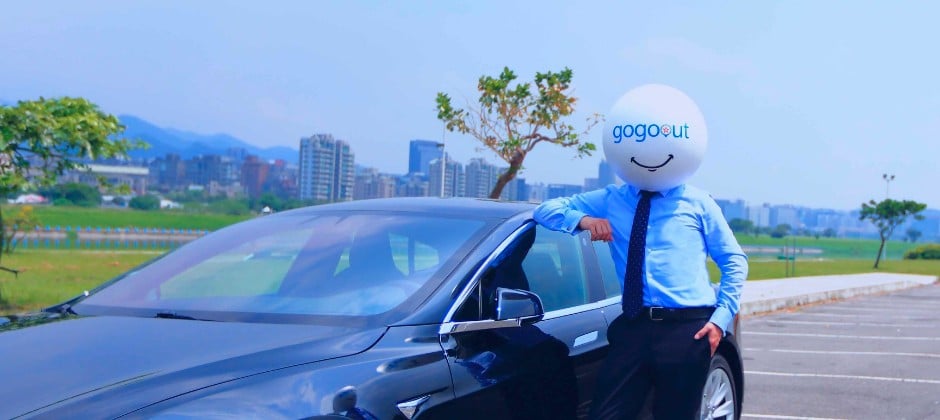 Source: Gogoout
Gogoout is a company that provides rental car online reservation services all over Taiwan. You can find your type of vehicle with the best rate through their website usually from NT$899/day. Their cars are typically 3-5 years old. Maybe you have heard of Gogoout before, they also do car rentals in places like Los Angeles, San Francisco, New York, Hawaii, etc.
The booking can be done in four easy steps:
Search by location from where you are to your desired destination.
Pick your booking time by simply choosing the pick-up and return date.
Make your reservation by filling in your information and your order will be complete.
Pick up the car at your destination and enjoy your trip.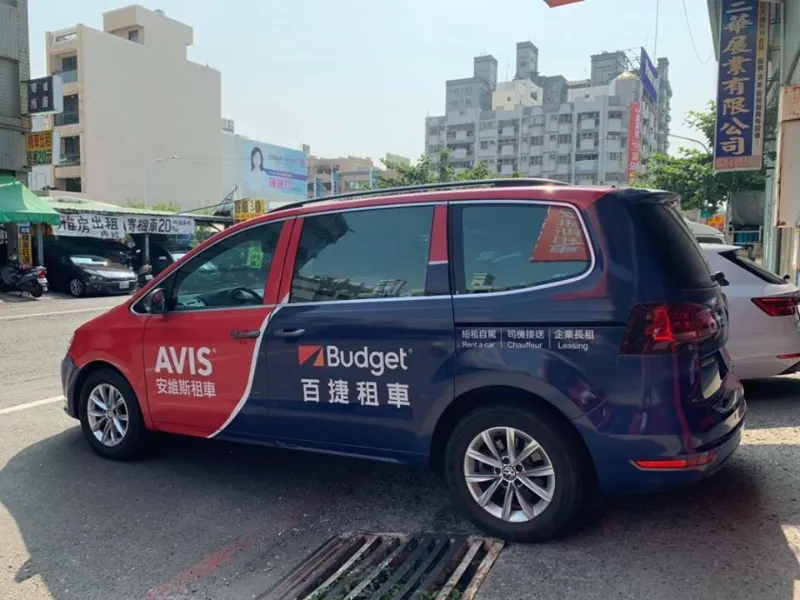 Budget offers exceptional car rental services with multiple locations throughout Taiwan. With a wide variety of well-maintained cars to choose from, you have the freedom to create a personalized car rental program that fits your trip perfectly.
The cheapest rental car price starts at NT$2,400 per day for an economy car, and joining Budget's membership program lets you enjoy additional discount offers. Don't hesitate to rent a car with Budget and experience the convenience and affordability they have to offer!
HLC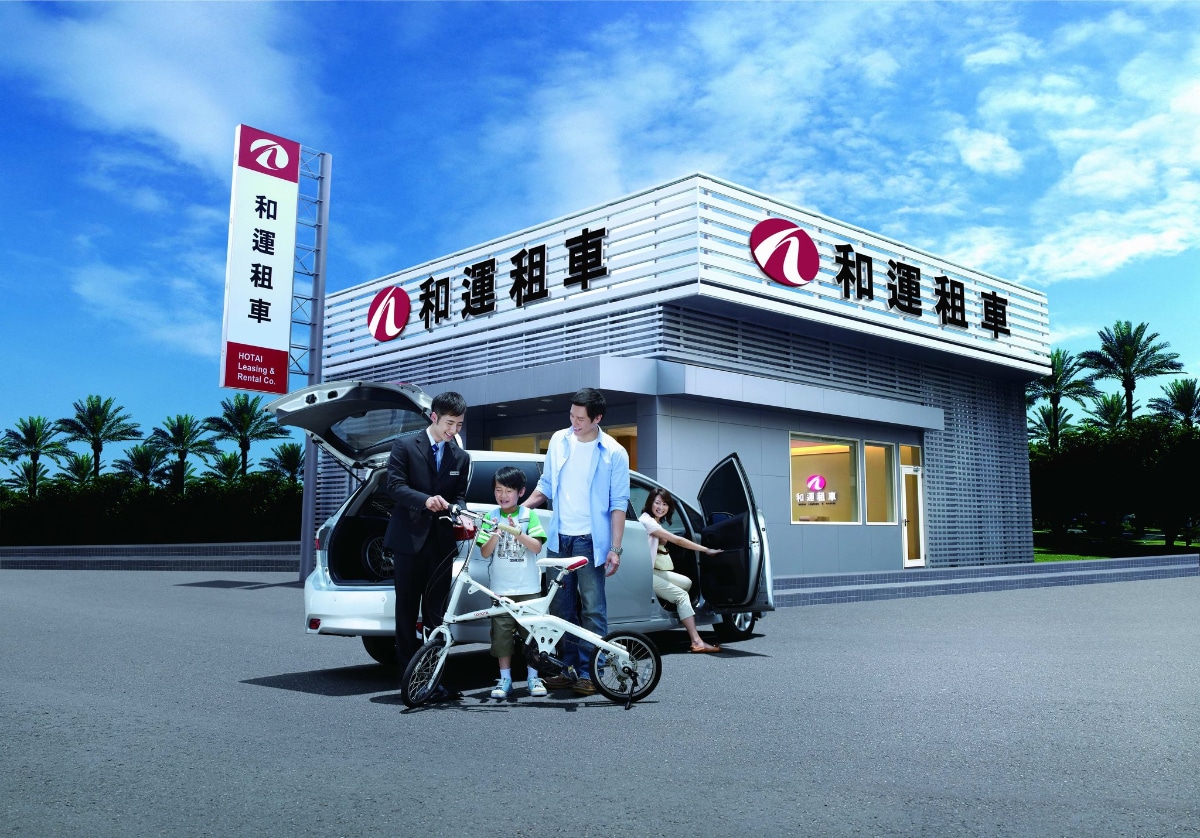 You can also consider HLC, another foreigner-friendly agency. Their car rental price starts at around NT$ 2400/day and they are also located in all major cities, including the east coast. Renting a car with HLC is flexible, you can pick it up at one place and return it at another.
iRent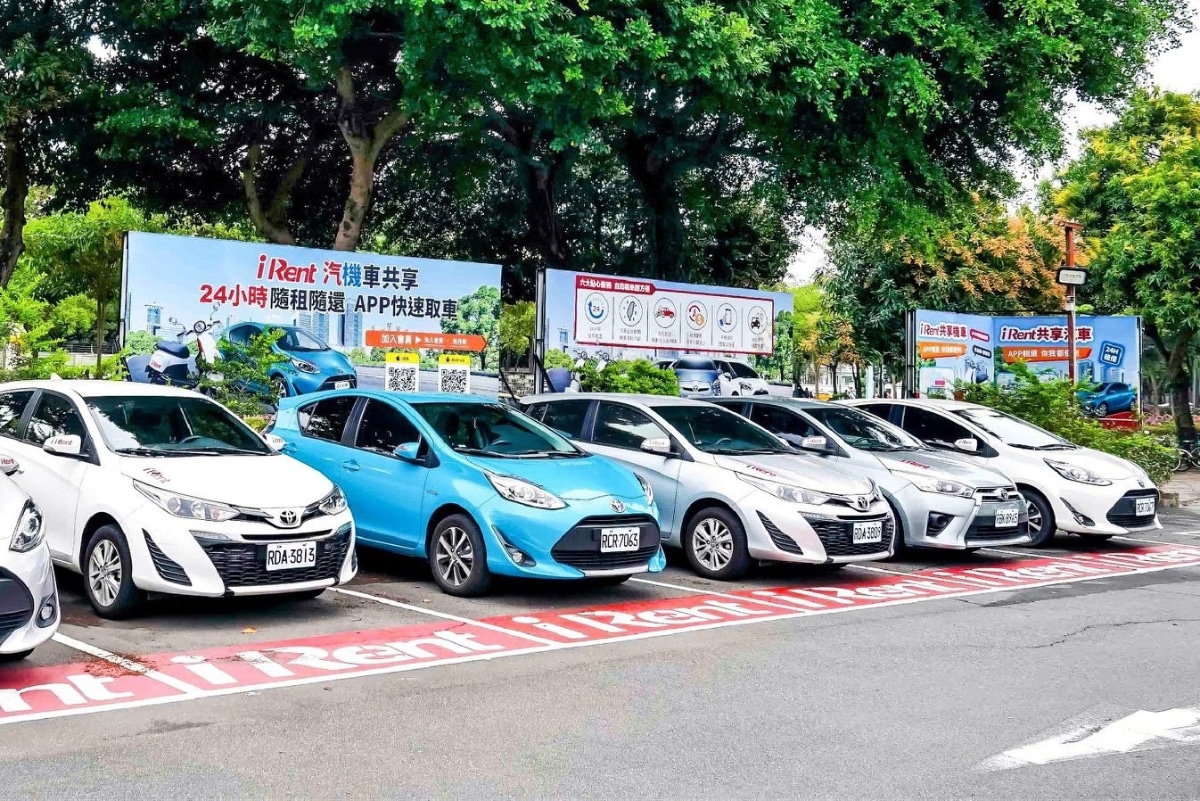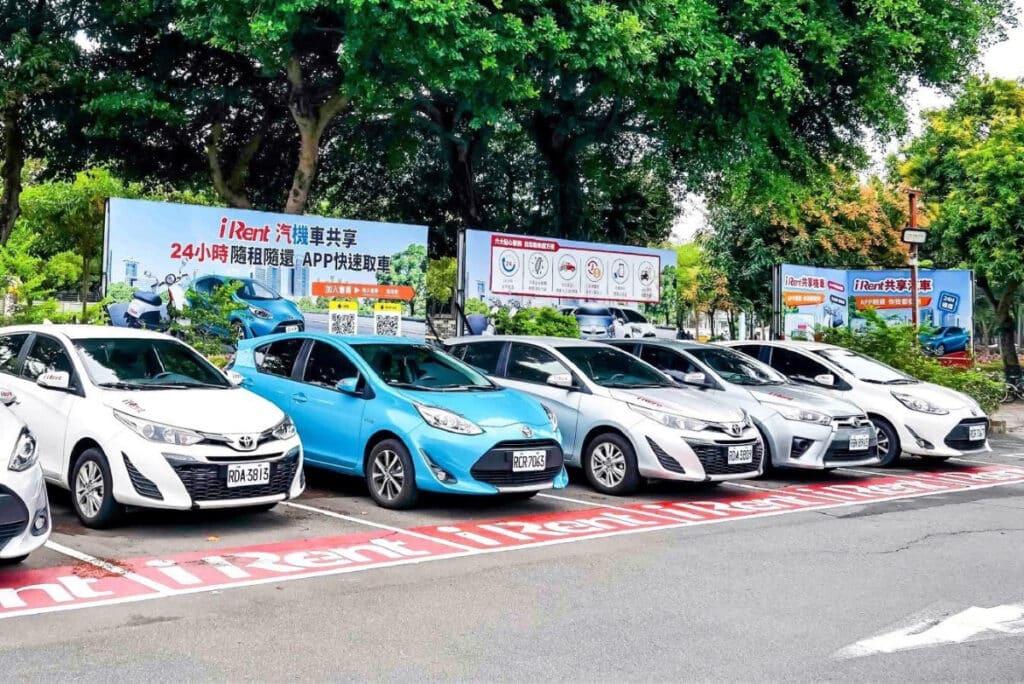 To rent a car with iRent, you need to have an ARC valid for more than 3 months and a local driver's license because, as of now, iRent does not accept the international driver's license. You can also use the Taiwan iRent app. Although it is convenient and they have cars everywhere in Taiwan, unfortunately the app is in Chinese. If you don't mind using Google Translate or you can find someone to translate it for you, this app is a must. (You can always practice your Chinese😄)
Things to know when renting a car
Car Parking in Taiwan
There is quite enough parking at the major tourist attractions in Taiwan, and they are safe. However, it is still advised not to leave anything valuable in your car. In Taiwan, there are two types of parking spaces: one free of charge on the side of the road with a white line; and another parking space that you have to pay for. It's usually cheaper in the countryside, but in Taipei, it starts at NT$ 30/h. They will put the payment receipt on your car and you can pay later at any convenient store.
Fuel
The car rental company will give you the car with the tank full, and you will just replace the fuel you used before returning the car. In Taiwan, fuel is cheap compared to some other countries. The gas station attendant will fill it for you, and you can pay with your debit or credit card. If you are traveling in the countryside, make sure to fill your tank because gas stations are not common in these areas.
Tolls
Some of the highways and motorways in Taiwan are tolled. The rental company will put an eTag on the car, and the fee will be deducted from your debit or credit card. They will give you a receipt after you return the car.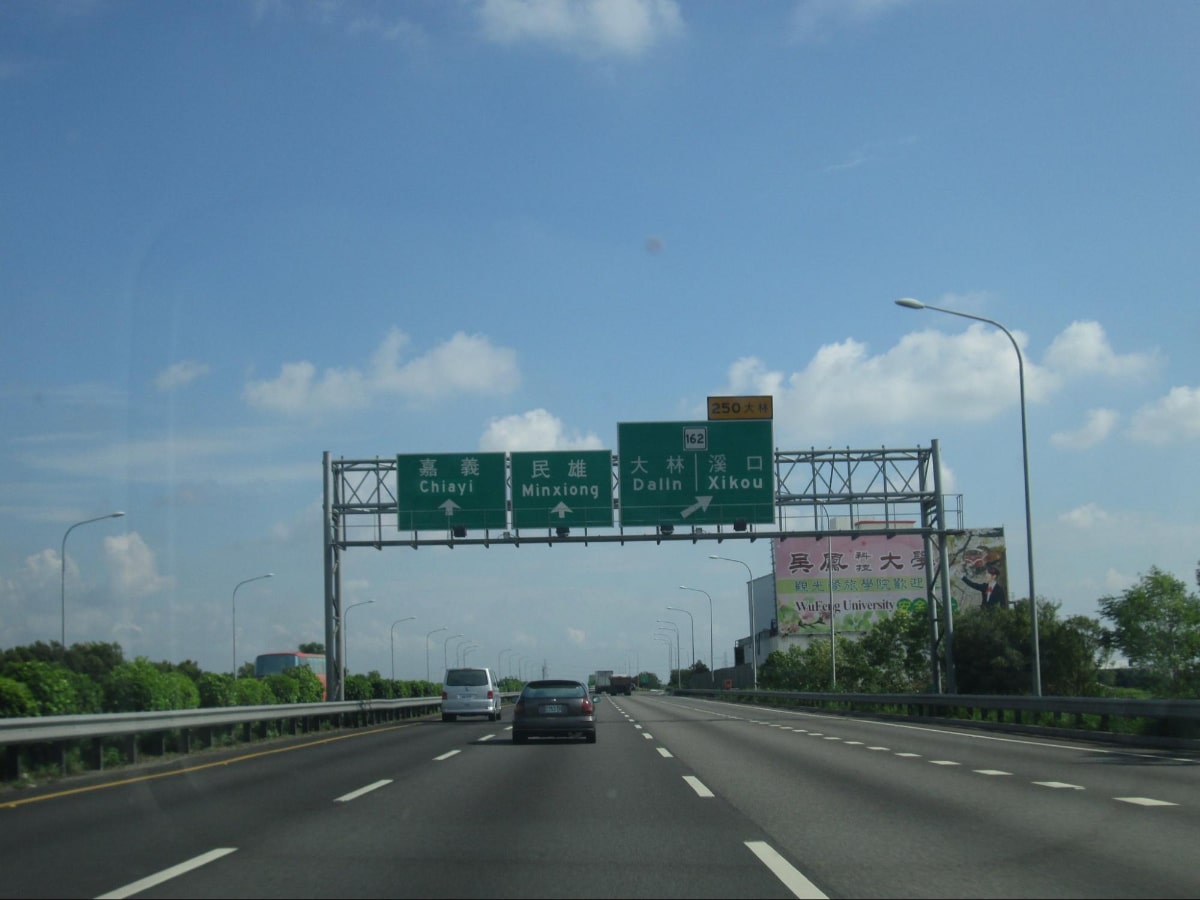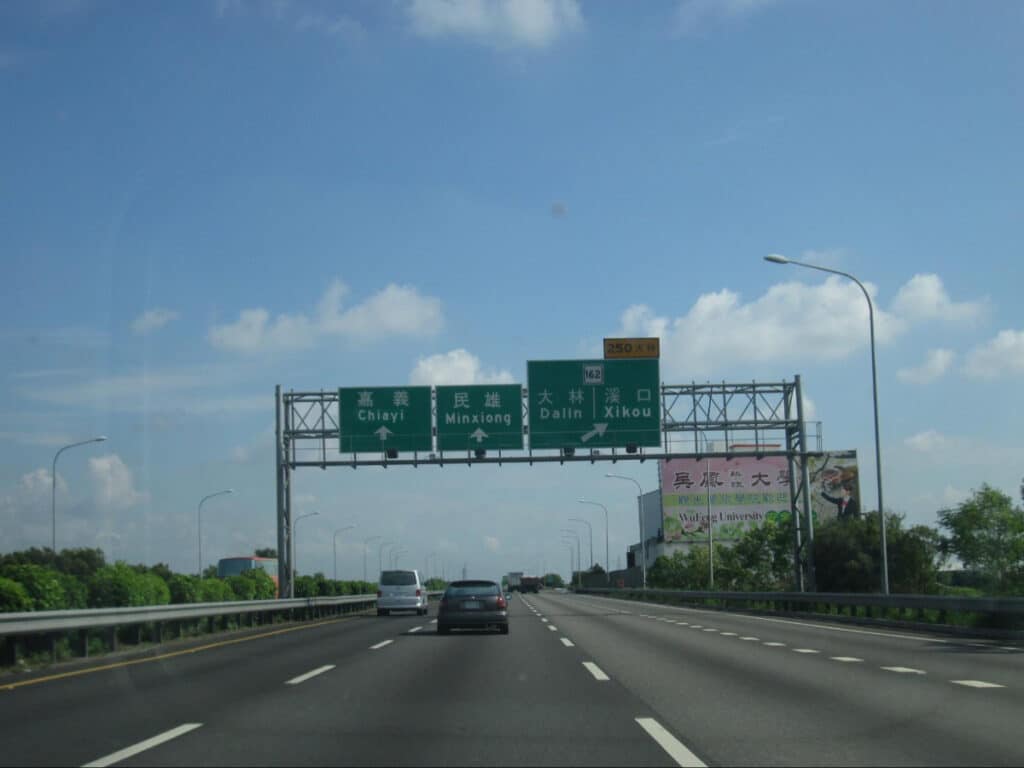 Facts about driving a car in Taiwan
In Taiwan, all cars must drive on the right side of the road.
Both the driver and passengers must put on their seatbelts.
If you get into an accident, don't move the car until the police have arrived.
Gas stations are far and few in rural towns, so you need to make sure your gas tank is never too low.
Taiwan has a zero-tolerance policy for alcohol, so don't even consider drinking before driving.
Full List of Taiwan Monthly Hotel for 2023