Welcome to the vibrant world of Kaohsiung Public Library, a premier institution dedicated to nurturing knowledge, culture, and community engagement. Situated in the heart of Kaohsiung, this library stands as a testament to the city's commitment to education and enrichment.
History and Background of Kaohsiung Public Library
Kaohsiung City's old main library, originally the Kaohsiung Public Education Center, has a resilient history. It faced bombing during World War II, resulting in the loss of most of its collections. After reopening in 1945 with a meager collection, it moved multiple times and was renamed the Kaohsiung City Sun Yat-sen Library. In 1954, it officially became the Kaohsiung Public Library in its current location.
In 1981, the library moved to a new site due to its growing collections. After Kaohsiung City and County merged in 2010, the library expanded to include numerous branches and reading rooms. The construction of a modern main library in 2014 marked a cultural milestone. In 2017, it transitioned into a Non-Departmental Public Body, ushering in a new era of efficiency and adaptability.
From its wartime destruction to its present-day significance, Kaohsiung Public Library stands as a testament to its commitment to knowledge and community.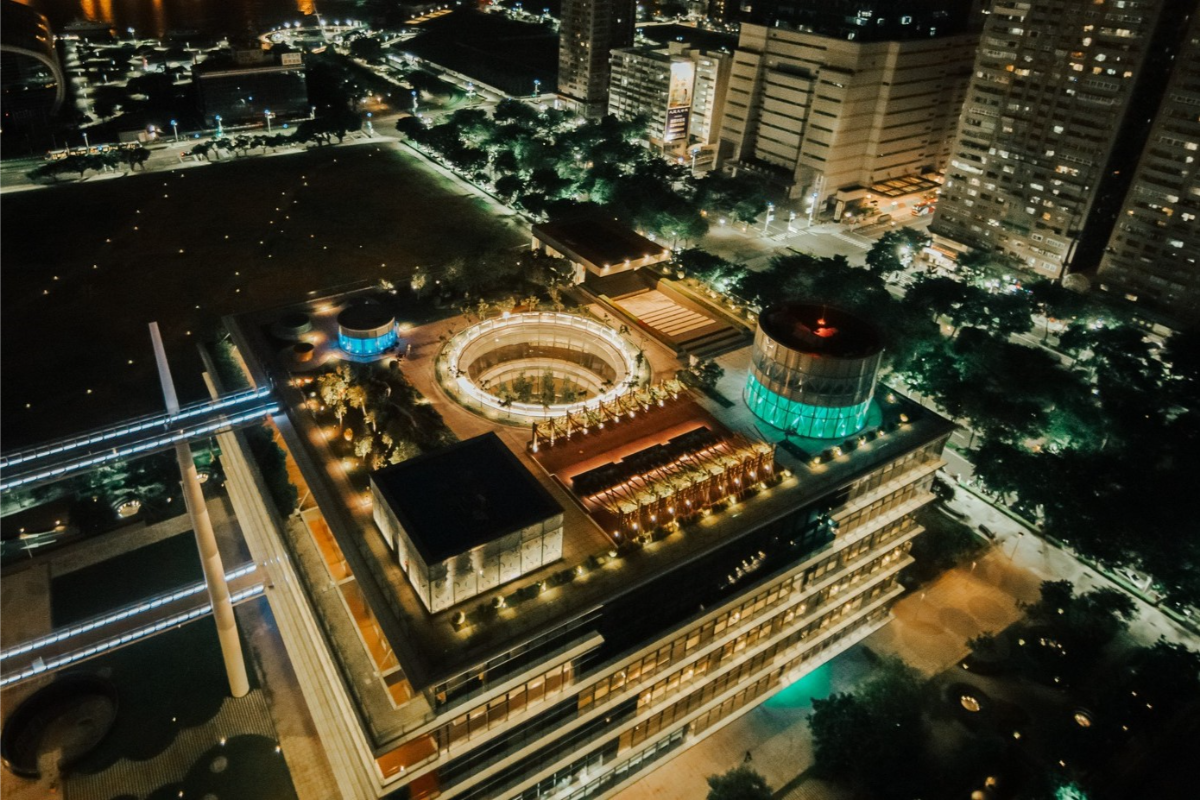 Architectural Structure
The construction of the Kaohsiung Public Library was a result of an international design competition, with the winning design being a collaborative effort between Ricky Liu and the Japanese architect Toyo Ito's team. Notably, this architectural masterpiece incorporates innovative techniques, such as suspended steel rods for its lightweight construction and extensive use of glass curtain walls, rendering it the world's most spatially penetrable library.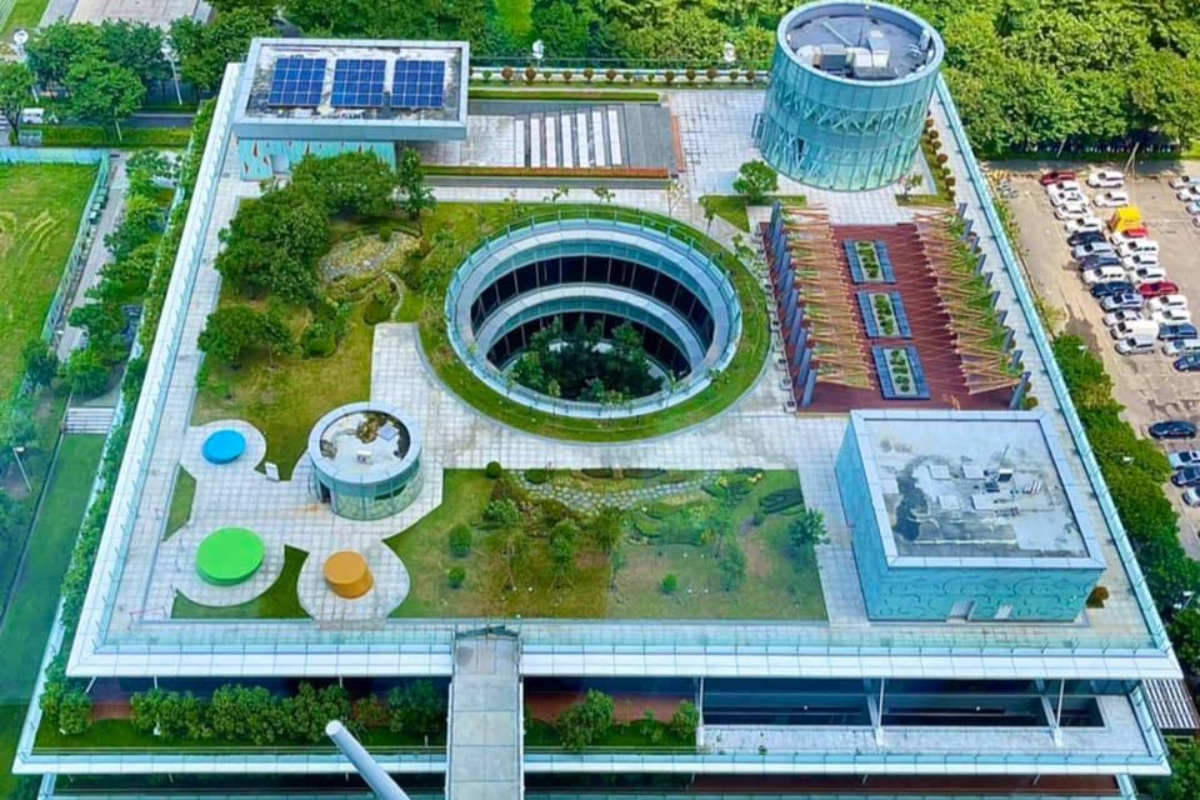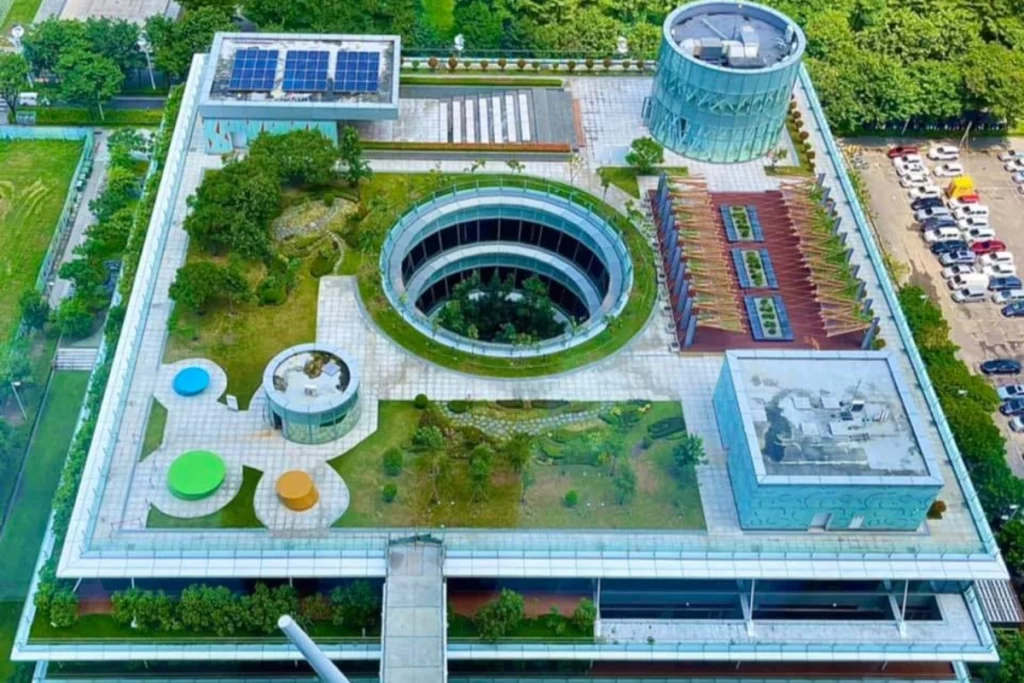 The design concept draws inspiration from large trees and envisions the library as a colossal tree, with the first floor entrance resembling a welcoming square beneath the shade of a tree. This space invites citizens to rest, read, and exercise while enjoying coffee and light meals in the mezzanine area. Environmental sustainability is integrated into every floor, featuring a lush green turf landscape balcony on the third to eighth floors, offering a cool escape from the summer heat. A "forest in the sky" suspended from the skylight provides a tree-filled horizon on the sixth, seventh, and eighth floors, while the roof transforms into a vast rooftop garden with views of the picturesque Port of Kaohsiung.
Facilities
Reading Areas:

Comfortable reading areas with ample seating for visitors to enjoy books and periodicals.

Computer Labs:

Well-equipped computer labs with internet access for research and browsing.

Digital Resources:

Access to a wide range of digital resources, including e-books, e-magazines, and online databases.

Cultural Events:

Diverse cultural events, including author talks, art exhibitions, and workshops.

Educational Programs:

Educational programs for all age groups, fostering a love for learning.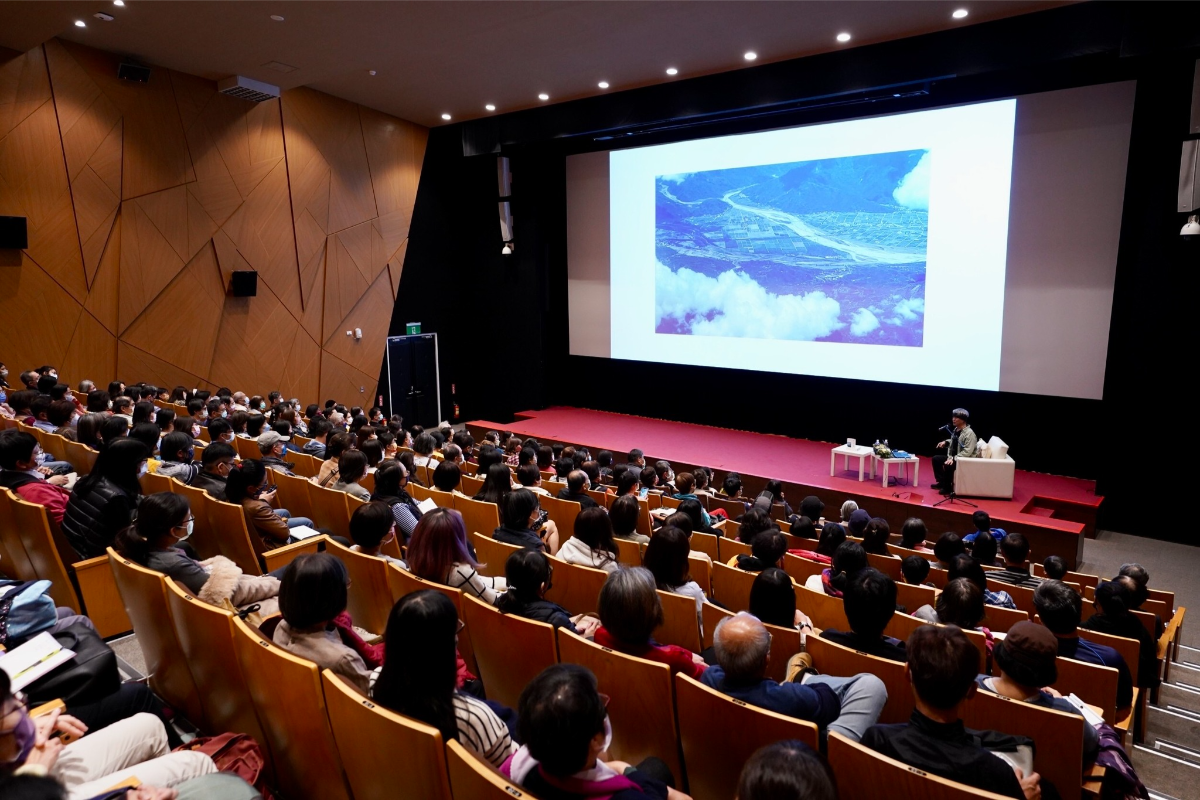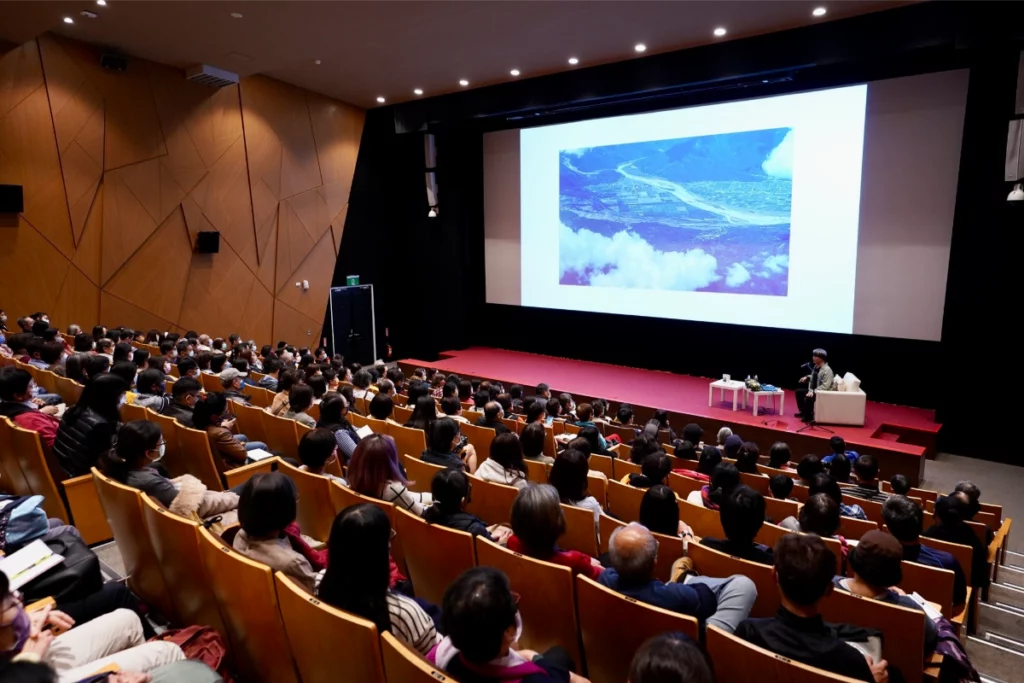 Space Guide of Kaohsiung Public Library
The Kaohsiung Public Library, which is situated in Kaohsiung's Asia New Bay Area, has caught the attention of the general public and the cultural community thanks to its design as a column-suspended green building with a "tree in a library and library in a tree." The bright, open interior of the Main Library provides readers with a novel reading experience. Without the contributions from our citizens, we could not have amassed our million-book collection. The Kaohsiung residents are the focus of a library of love and optimism called the Kaohsiung Public Library. It will also act as a beacon for urban renewal and the city's sustainable growth.
Tour guide service:

Our knowledgeable guides will give visitors an overview of the library's history, architectural features, expert collections, and hardware and software. The following four languages are supported: Mandarin, Taiwanese, English, and Japanese.
Reservations:

Only reservations from businesses, institutions of higher learning, or organizations are accepted. Each day, there are six time slots (10:30, 13:00, 14:00, 15:00, 16:00, and 19:00) with a minimum of 10 and a maximum of 80 people. A 14-day notice is required for reservations.
Tour guide time:

Tour guide sessions last 60 minutes each. On Mondays when the library is closed, it is not available.
Fee for a tour guide:

100NT per person. For groups of 40 or more, there is a 20% discount offered.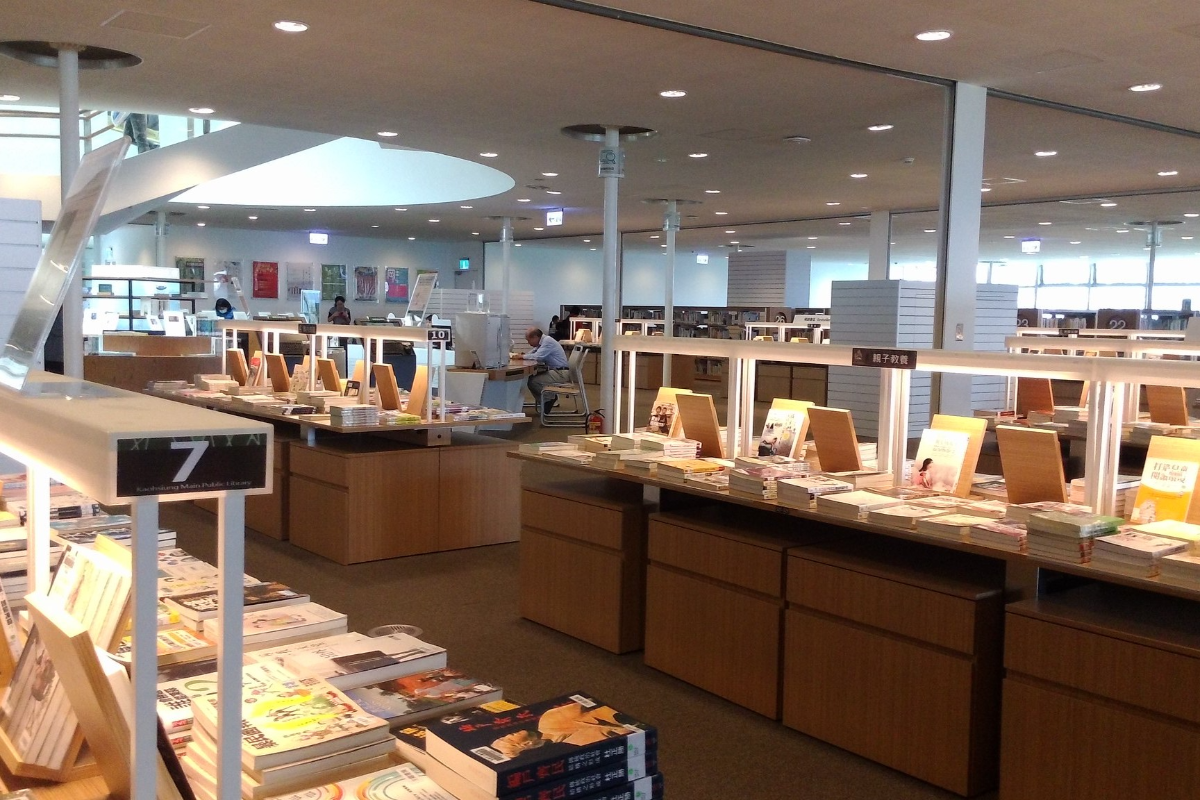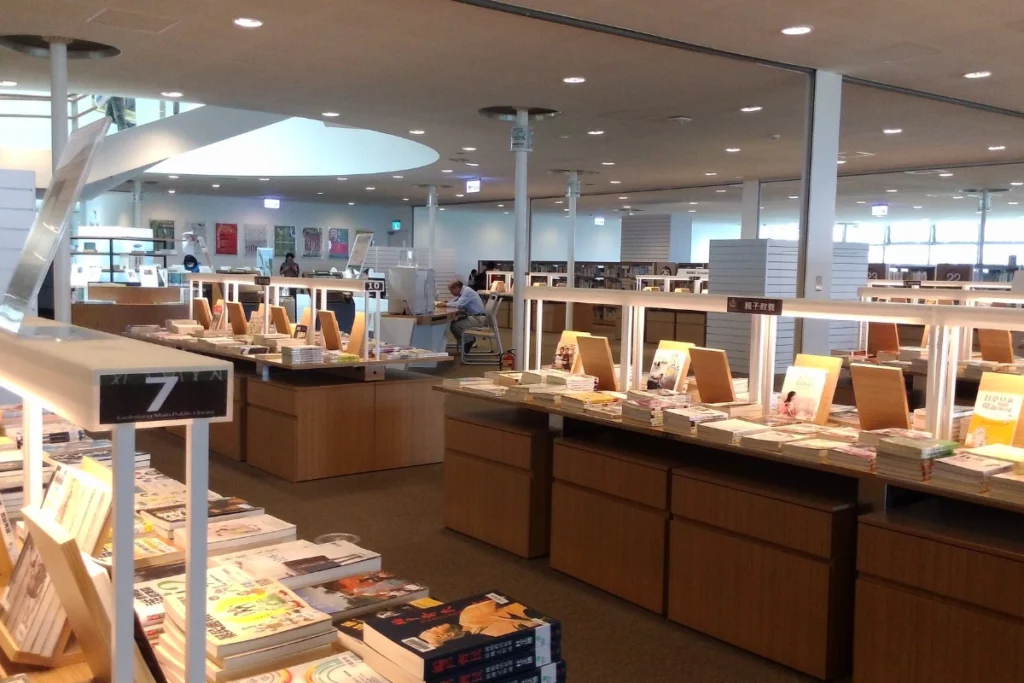 Aside from the Kaohsiung Public Library, there are other family-friendly activities in Kaohsiung that are worth visiting, you can check out our 15 Best Things to Do with Kids in Kaohsiung article!
Accommodations near Kaohsiung Public Library
Both of these hotels are ideally situated near the Kaohsiung Public Library, allowing you to easily access comfortable accommodation after exploring this hub of knowledge and culture.
Hi Lai EZ Stay
The Hi Lai EZ Stay in Kaohsiung is a five-star hotel located in the heart of the city, offering a wide range of rooms and facilities suitable for both business and leisure travelers. One notable feature of the Hi Lai EZ Stay is its infinity pool, where guests can enjoy breathtaking views of Kaohsiung Harbor. Additionally, the hotel boasts a top-notch restaurant serving a variety of Chinese and Western cuisine as well as afternoon tea.
What sets the Hi Lai EZ Stay apart is its proximity to the Kaohsiung City Library, making it a convenient choice for those who appreciate reading and culture. The hotel also provides services such as a fitness center, spa, and business center to ensure a comfortable and convenient stay. Furthermore, its close proximity to both the metro and high-speed rail stations makes it easy to explore various attractions and commercial districts in Kaohsiung.
If you wish to experience the vibrancy and charm of Kaohsiung while having easy access to the Kaohsiung City Library, the Hi Lai EZ Stay is undoubtedly your best choice. Its excellent location will add even more delightful memories to your Kaohsiung journey.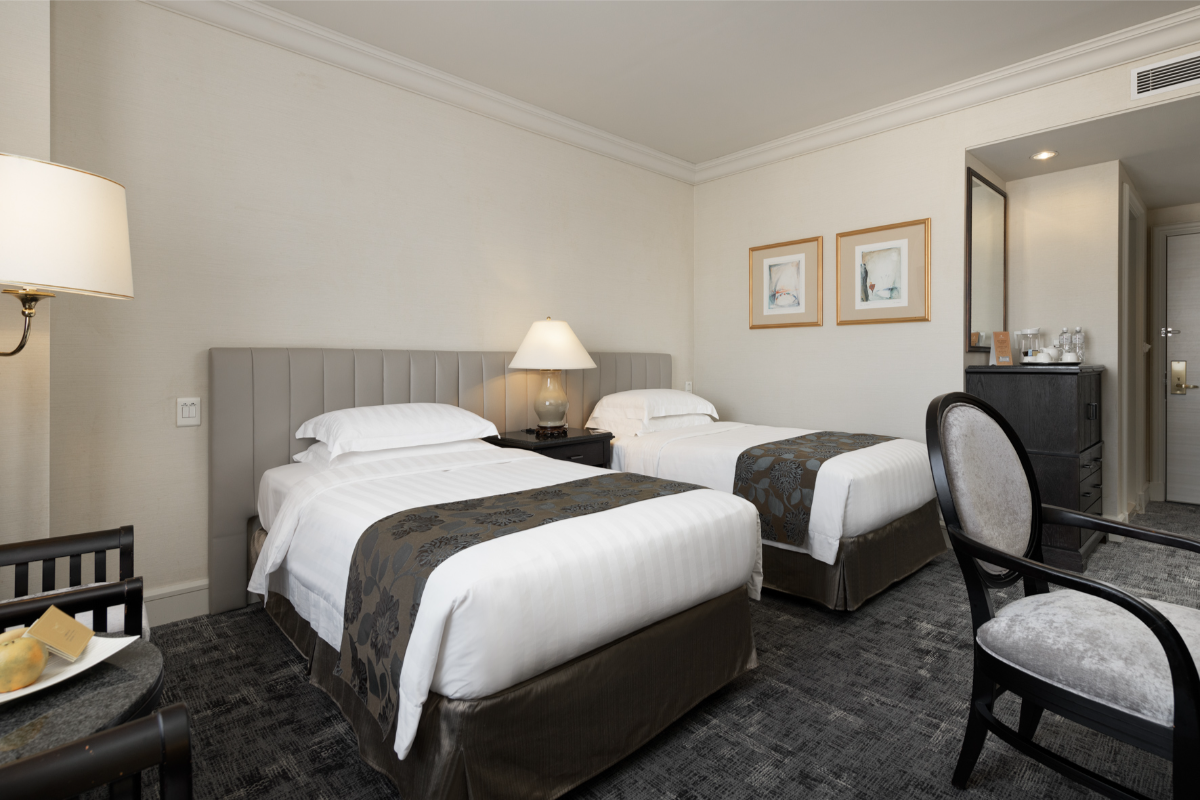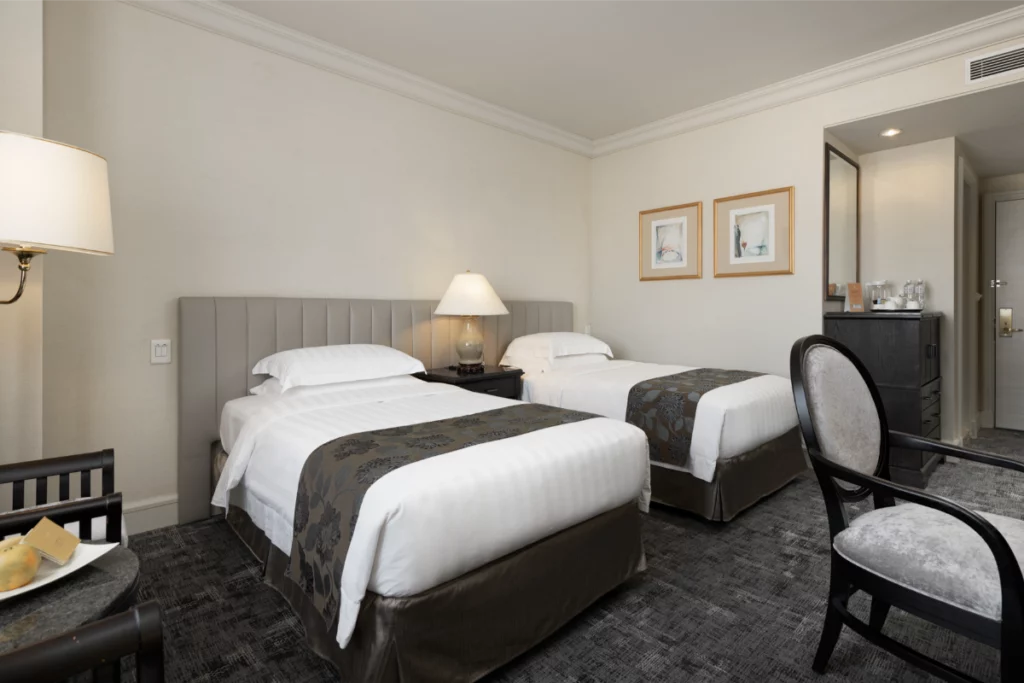 SaYo Hotel
SaYo Hotel Located in the heart of the city, not far from the Kaohsiung Public Library. This modern hotel offers various convenient amenities and comfortable rooms, providing you with an opportunity to relax and rest after exploring the city. Moreover, due to its proximity to popular local attractions and public transportation, you can easily get around without long commutes.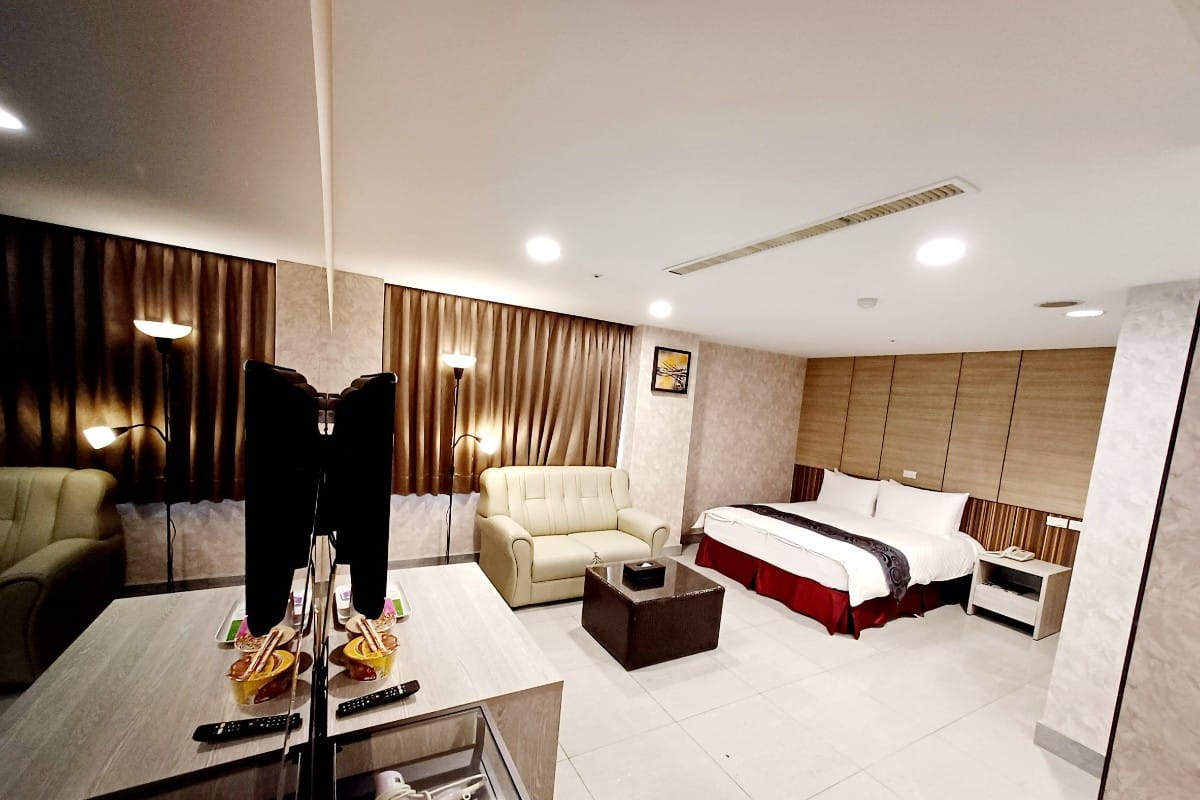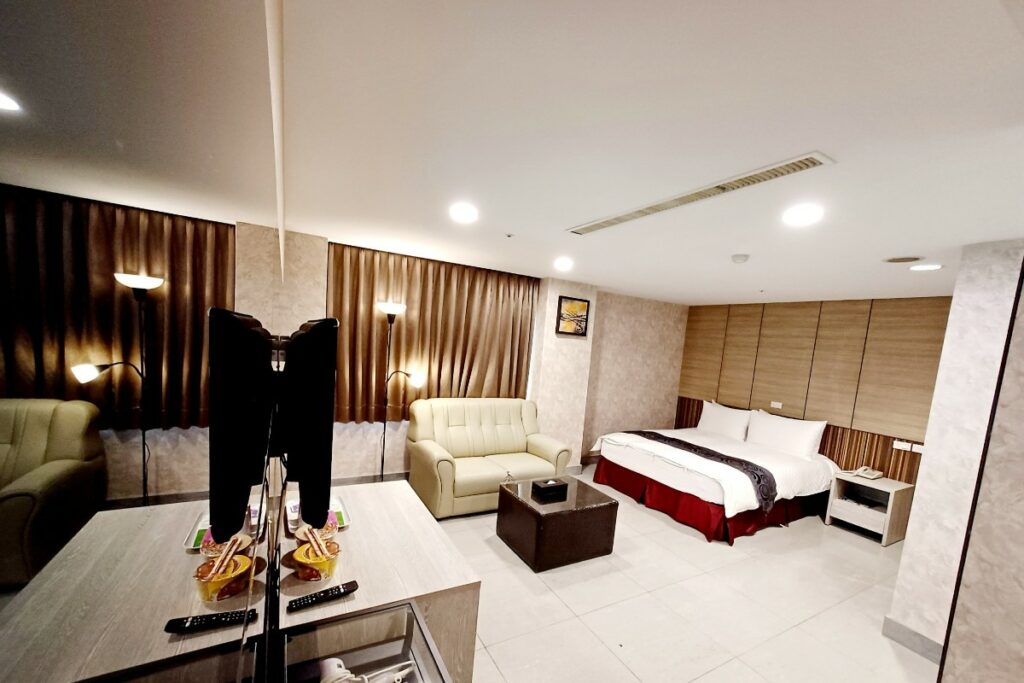 If you are looking for more Kaohsiung accommodations near Kaohsiung Public Library, you can check out our official website!
Kaohsiung Main Library information
Address
61 Xinguang Road, Qianzhen District, Kaohsiung City, Taiwan
Operation hours
– Tuesday to Sunday: 10:00 AM – 10:00 PM
– National Holidays: 10:00 AM – 5:00 PM
– Closed for entry at 9:30 PM on Saturdays and Sundays.
– Closed for entry at 4:30 PM on National Holidays.
– Service at the counter concludes 30 minutes before closing.
Public Transportation
Kaohsiung MRT Red Line – Sanduo Shopping District Station
Kaohsiung City Bus – Zhonghua Main Line, Sanduo Main Line, Circular Main Line, 214, Red 21
Don't know how to take the Kaohsiung Metro? Check out our Kaohsiung MRT article for a quick overview of Kaohsiung's most convenient form of public transportation.