Whether it's for work, a friendly chat, or simply a moment of solitude, cafes are indispensable sanctuaries for modern individuals. Much like coffee beans from different origins have their devoted enthusiasts, everyone has their unique criteria for selecting a cafe. Factors like ambiance and coffee brewing methods can appeal to different customer groups. Below, mrhost has curated a list of 8 distinctive and high-quality Kaohsiung cafes, each with its own charm. There's bound to be one that captures your heart!
In addition to visiting Kaohsiung's cafes, you can also refer to our Kaohsiung Secrets attractions article to explore the Kaohsiung you didn't know!
Kaohsiung Cafe Recommendation No.1: Gooday Cafe & Living
Gooday Cafe & Living, which opened its doors at the beginning of the year, is more of a showroom than a typical café. As soon as you step inside, you can feel a tropical jungle-like vacation atmosphere, with lush plants, exquisite antique furniture, and unique decor filling the space, elevating your dining experience. The owner, who is a designer by profession, personally arranged every detail in the café, and you can even purchase hand-selected furniture and books on-site.
In addition to its lavish interior, Gooday Cafe & Living offers an extensive menu with a variety of options, including coffee, tea, assorted desserts, and light snacks. Guests can also choose from different daily specials.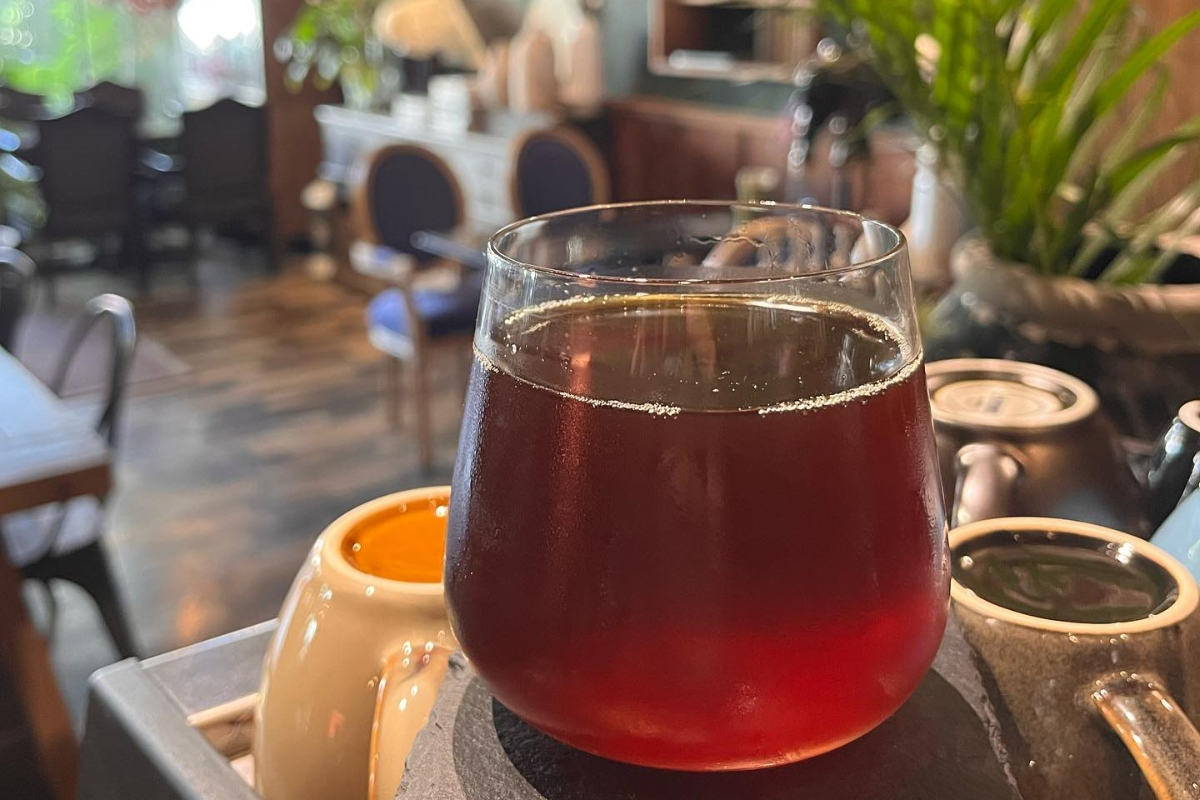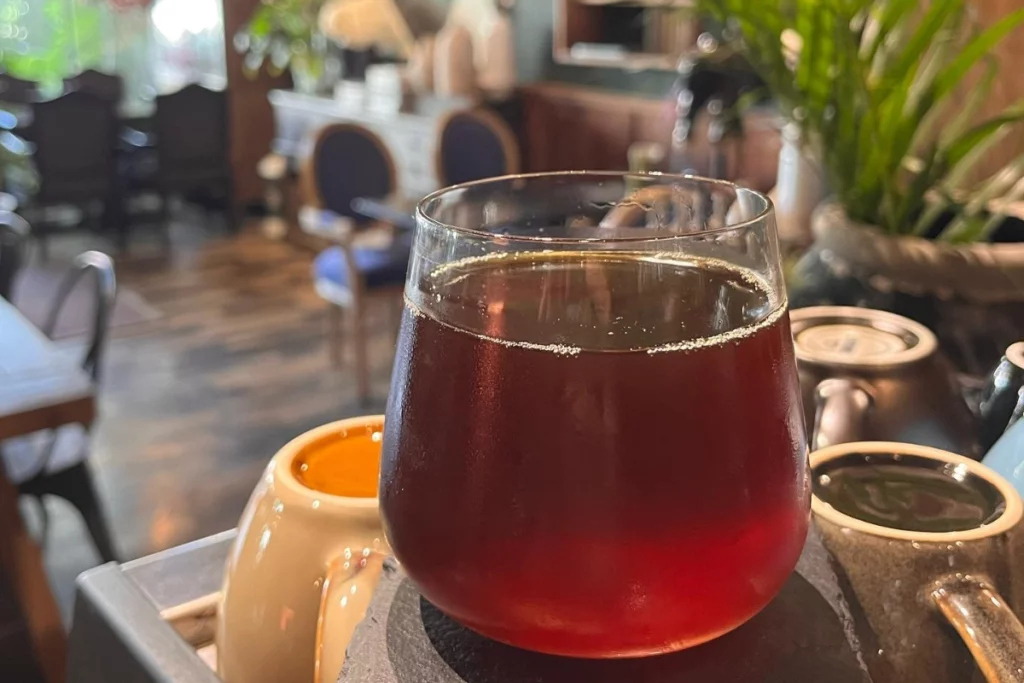 Gooday Cafe & Living information
Kaohsiung Cafe Recommendation No.2: HI HSIAO Cafe
When visiting Si Zih Bay, Highly Popular "HI HSIAO CAFE" in Kaohsiung is a must-stop beach café! This location also sells well regarded light appetizers and desserts in addition to coffee. They mostly market the popular Korean café foods Croffle and Crosand. Choose Croffle if you have a sweet tooth, and Crosand if you prefer savory dishes. The décor of the café evokes the sense of perusing a fashion boutique thanks to the various style aspects that, surprisingly, work nicely together in every nook and cranny.
Even the housemade foods are served at "HI HSIAO CAFE" on Hermès plates, adding to the opulence of this particular experience.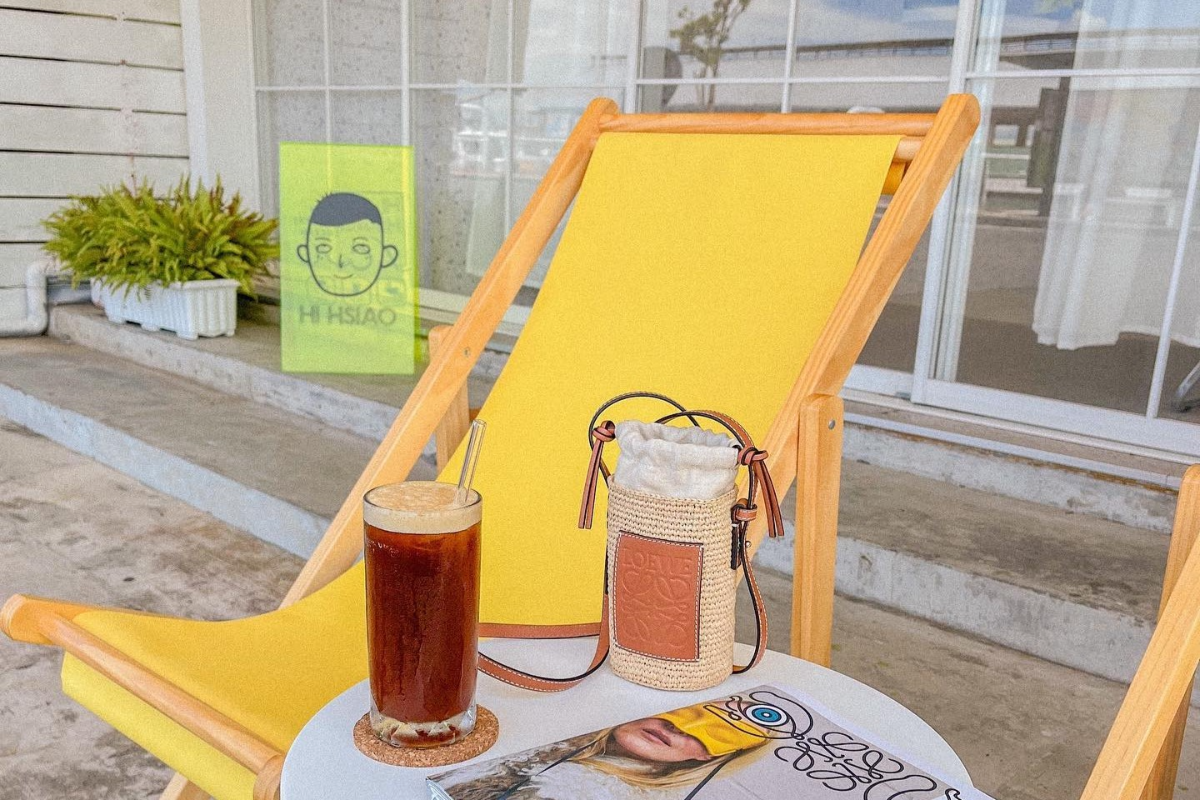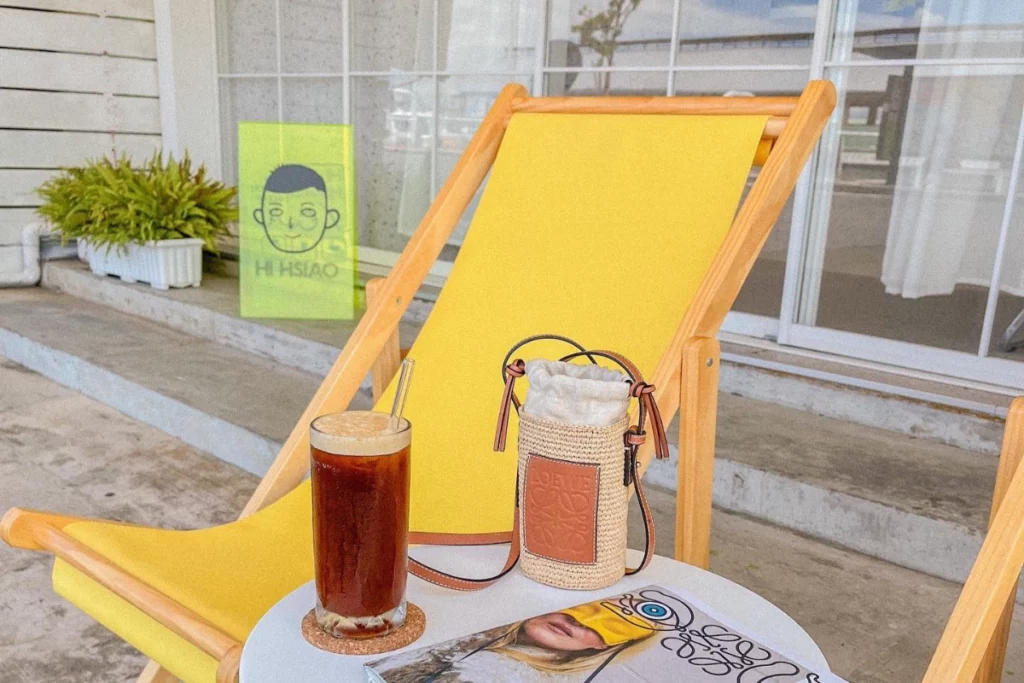 HI HSIAO cafe information
Kaohsiung Cafe Recommendation No.3: Pipipie Bakery
A brand-new, top-notch Korean-style café in the Zuoying District! A welcoming mood is created by the roomy interior, warm color scheme of light and dark wood textures, and a variety of delicate tables and seats. You'll have the impression that you're on the busy streets of Hongdae, Seoul, thanks to the high ceiling design and lots of natural light coming in. Each bite of their crisp scones bursts in your mouth with a rich milky flavor and a moist, soft texture.
They have a delicious banana caramel cream pie if you're searching for something sweet. It gives a sweet and decadent flavor that goes well with a strong cup of coffee thanks to its crispy, multi-layered pastry crust, banana cream, and caramel undertones.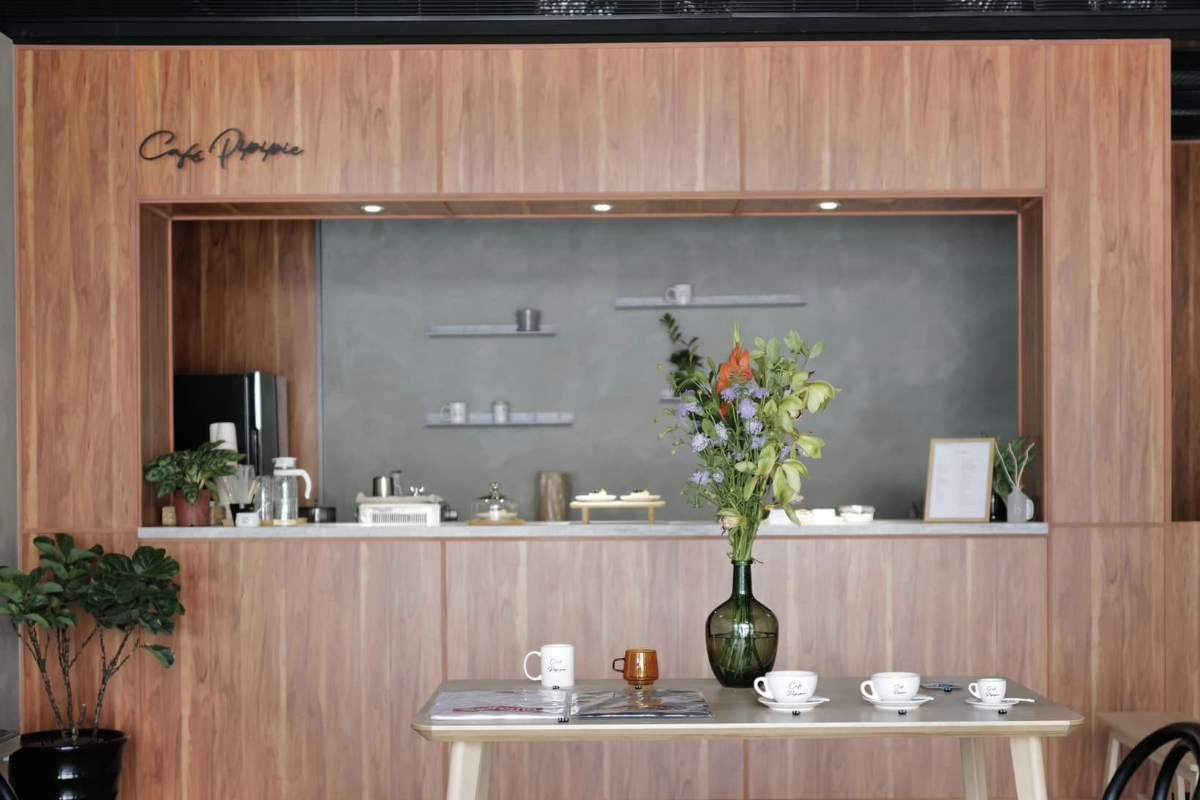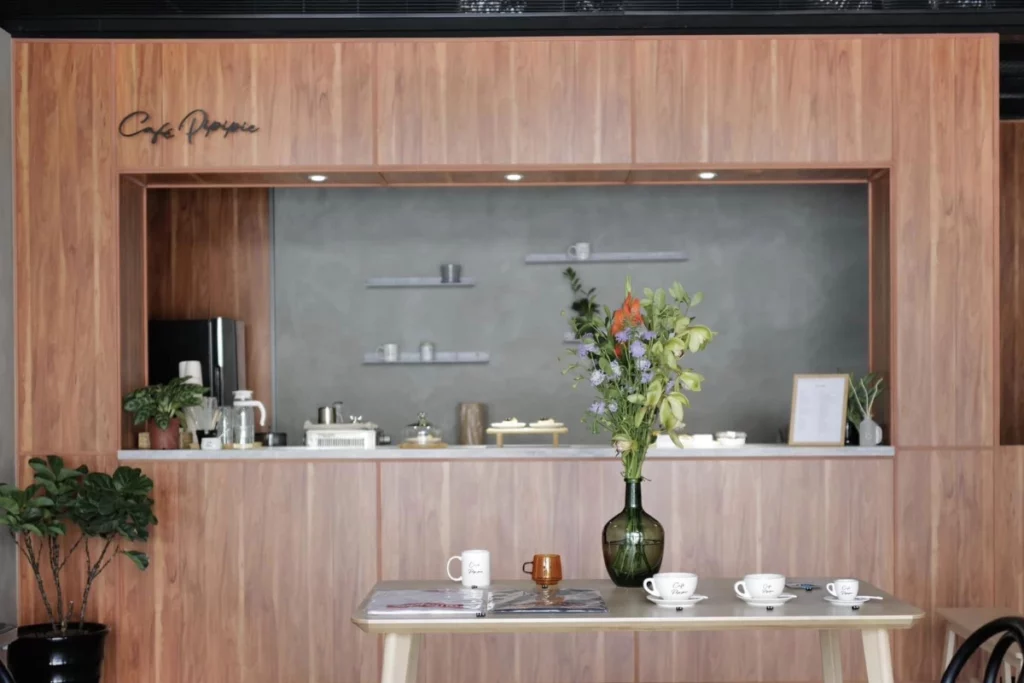 Pipipie Bakery information
Kaohsiung Cafe Recommendation No.4: Shalom Cafe
"Shalom Cafe" is arguably the most beautiful café in Daliao, Kaohsiung! Housed in a renovated old building that has preserved its stained glass windows and grinding stone floors, the café incorporates a lot of creativity into its interior design, crafting the entire space into a romantic café with a Southern French countryside style. The interior features exposed brick walls that exude both a vintage and cozy ambiance. The outdoor seating area boasts cream-yellow walls, complemented by white tablecloths and warm-toned wooden chairs, creating an illusion of being in the South of France.
The name "Shalom" is Hebrew and carries the meaning of peace and tranquility. The owner hopes that everyone who visits "Shalom Cafe" can lead a peaceful and harmonious life. The menu at "Shalom Cafe" offers hand-drip coffee, cakes, pastries, and cinnamon rolls. If you're looking to relax and unwind, come to "Shalom Cafe" for a cup of coffee and some desserts to recharge your life!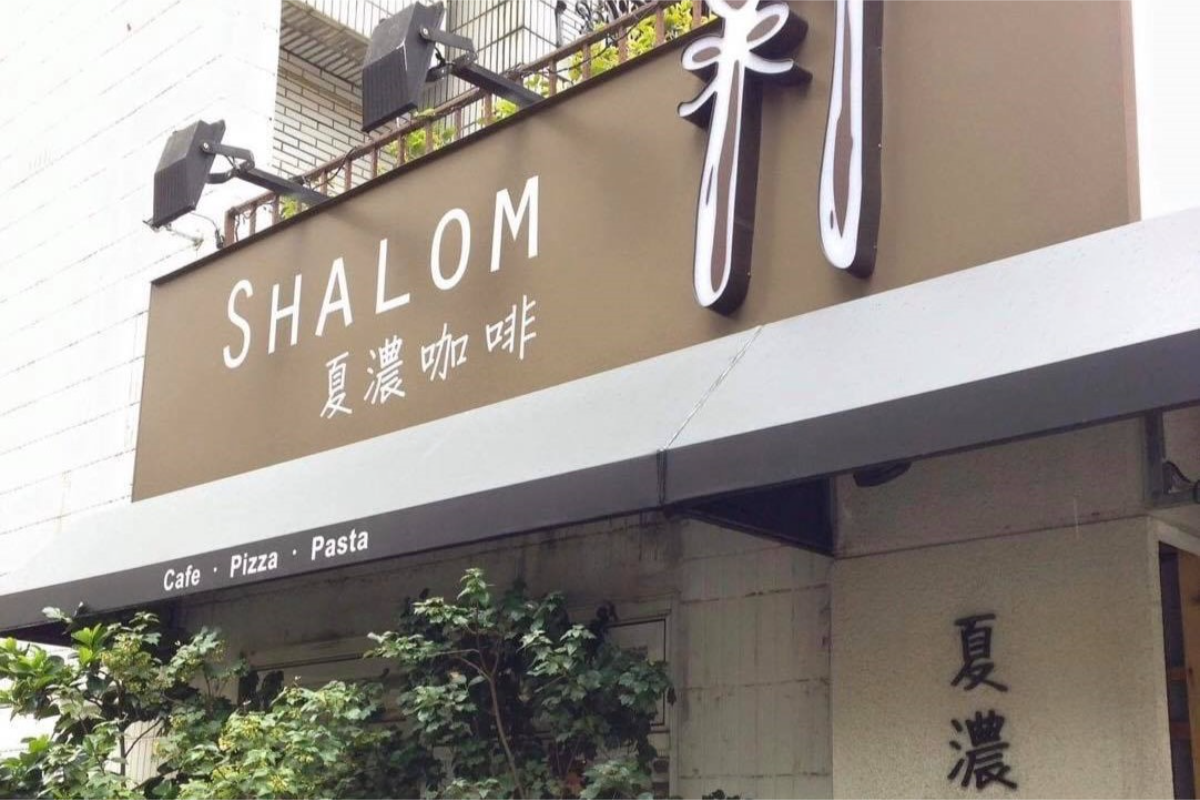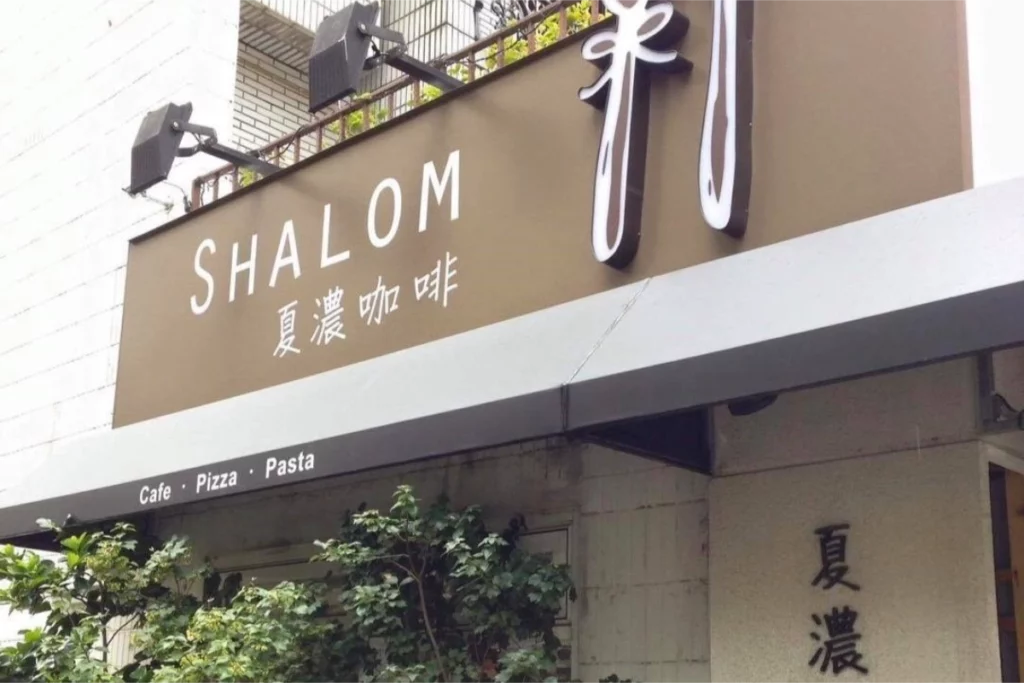 Shalom Cafe information
Kaohsiung Cafe Recommendation No.5: Shoreline Coffee & Roaster
The Kaohsiung Lighthouse has been around for a century, and since it was reopened, it has made history by being Taiwan's first lighthouse to be open at night, creating a new tourist attraction in Kaohsiung! The first beach café on a lighthouse, "Shoreline Coffee & Roaster " is situated on the lighthouse. It provides beautiful views of Kaohsiung's Cijin District, and each time you go—day, evening, or night—a different atmosphere is present.
The takeaway coffee specialist "Shoreline Coffee & Roaster" offers hand-drip coffee, effervescent drinks, as well as light appetizers, desserts, and cinnamon rolls on its menu. You'll feel at ease and relaxed as you sip coffee while the sunset and the azure seascape are in the background.
Check out our article about Cijin to learn more about the lesser known side of Cijin!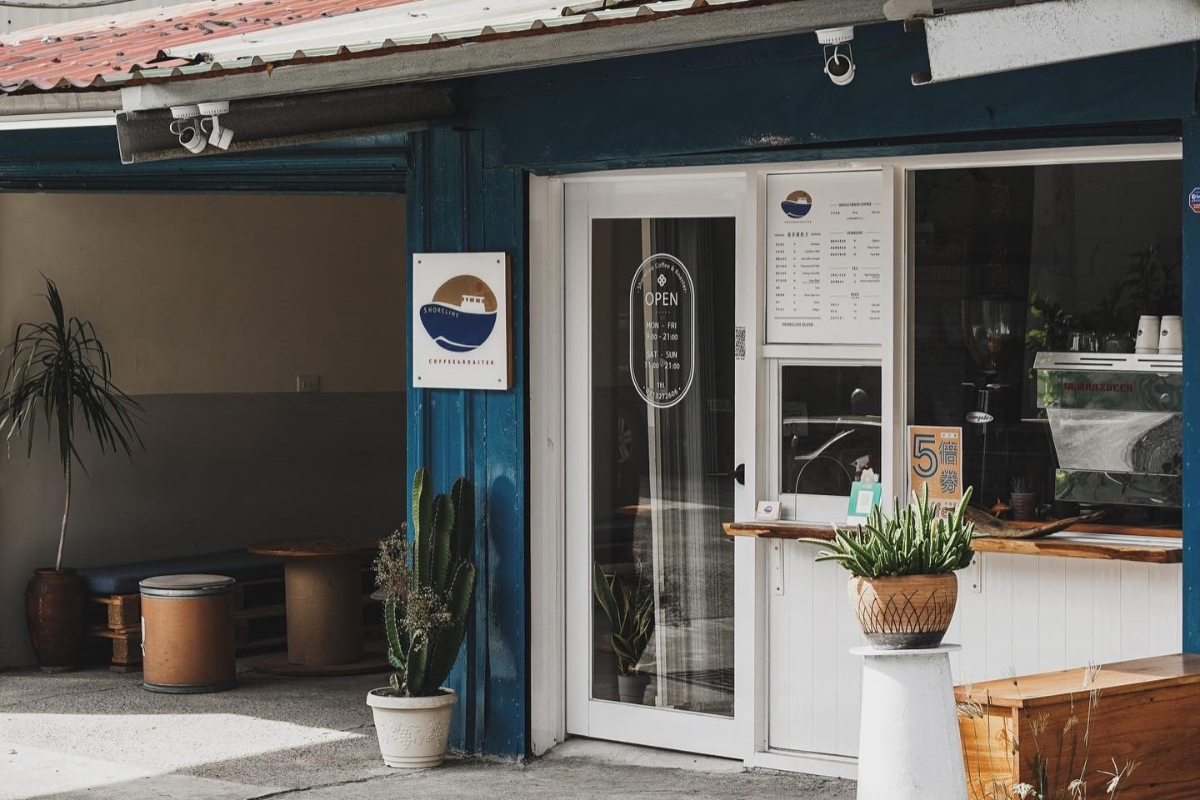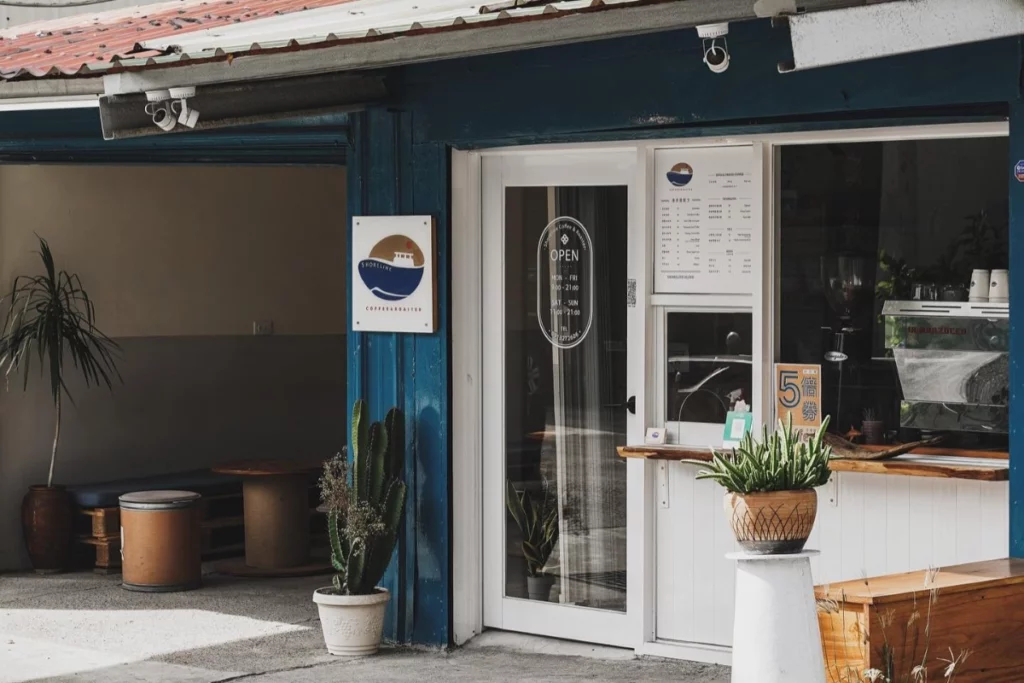 Shoreline Coffee & Roaster information
Kaohsiung Cafe Recommendation 6: FANs Cafe
FANs Cafe, a well-liked coffee shop in Kaohsiung's Nanzih District, is renowned for its stylish black-and-white interior design and reasonably priced but mouthwatering gourmet sweets. The cafe has a mostly white color scheme with chic black accents in a Southern French design. It is advised to arrive early to obtain a seat because the compact room is frequently crowded with patrons.
The desserts are handcrafted by the proprietor, who gives them a handmade warmth that accentuates their straightforward but exquisite flavors. The lemon cake and scones are among the favorites of frequent customers. You may find regular updates on the cafe's broad and constantly-changing menu on their Facebook fan page.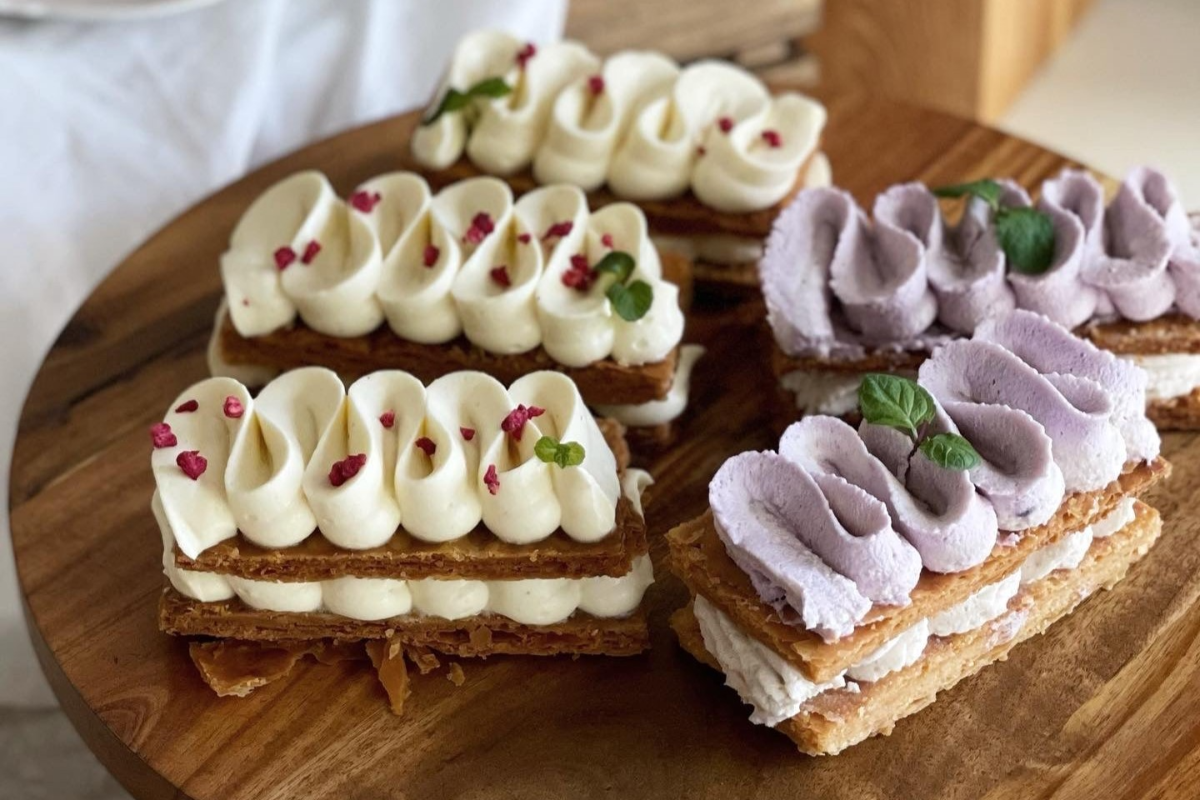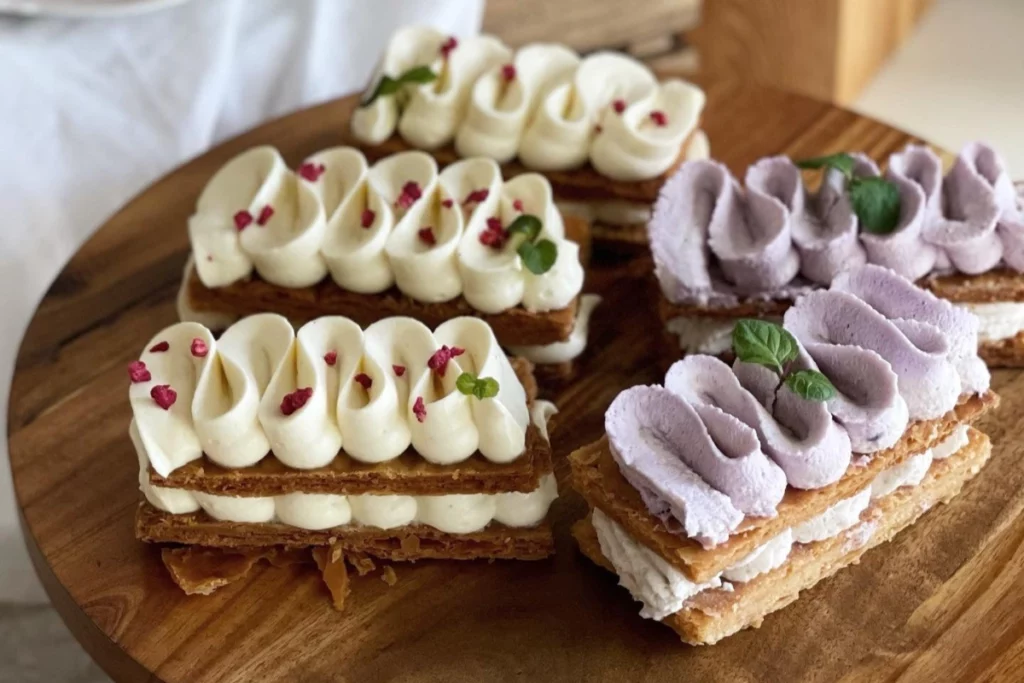 FANs Cafe information
Kaohsiung Cafe Recommendation No.7: rruyo coffee
Located in a tucked-away alley, this coffee shop in an old house might easily be mistaken for a regular residence from the outside, so you'll want to keep an eye out! The entire building, a blend of Western and Japanese architecture, boasts a lush green courtyard at the entrance. Inside the café, there's a hidden world of its own, featuring Japanese-style wooden tables and chairs and soft, warm lighting. The air is filled with the aroma of coffee and books, making it a satisfying place to spend an entire afternoon.
Rruyo coffee specializes in single-origin coffees brewed using Japanese kōno or Kanazawa methods. When you visit, be sure to savor the meticulously crafted specialty coffees made by their barista!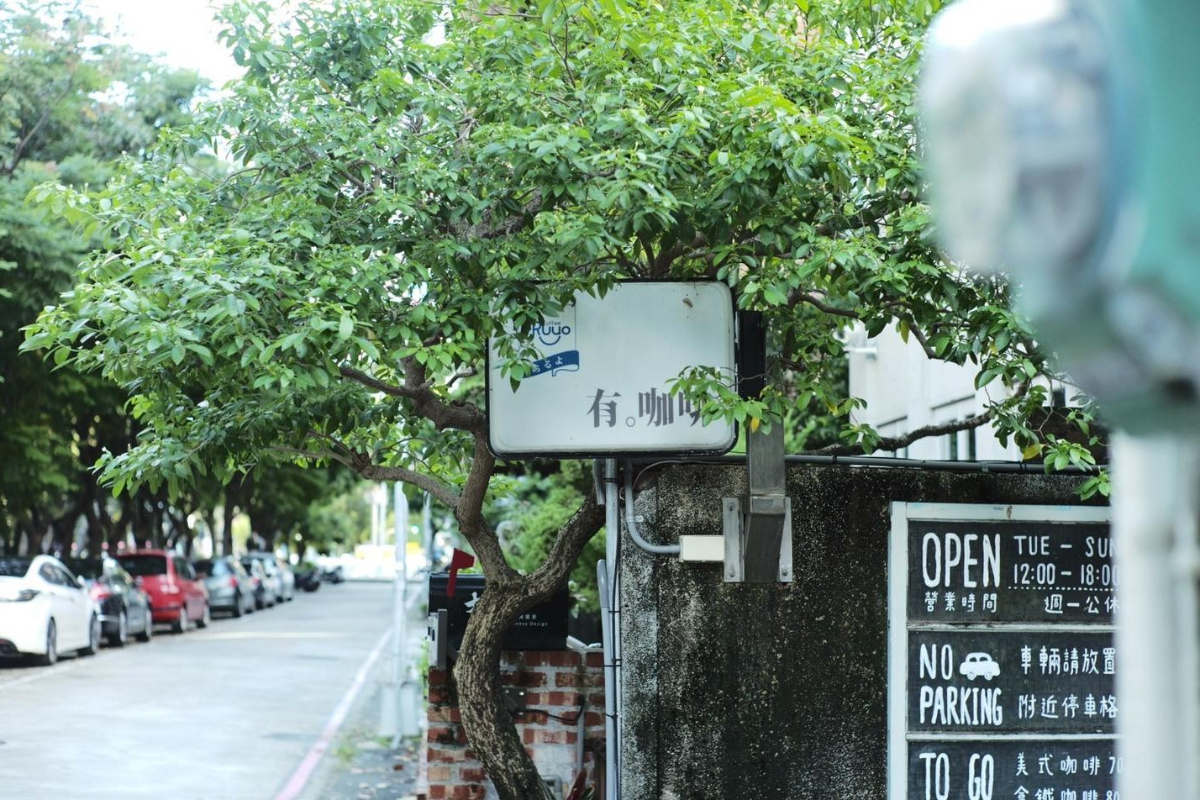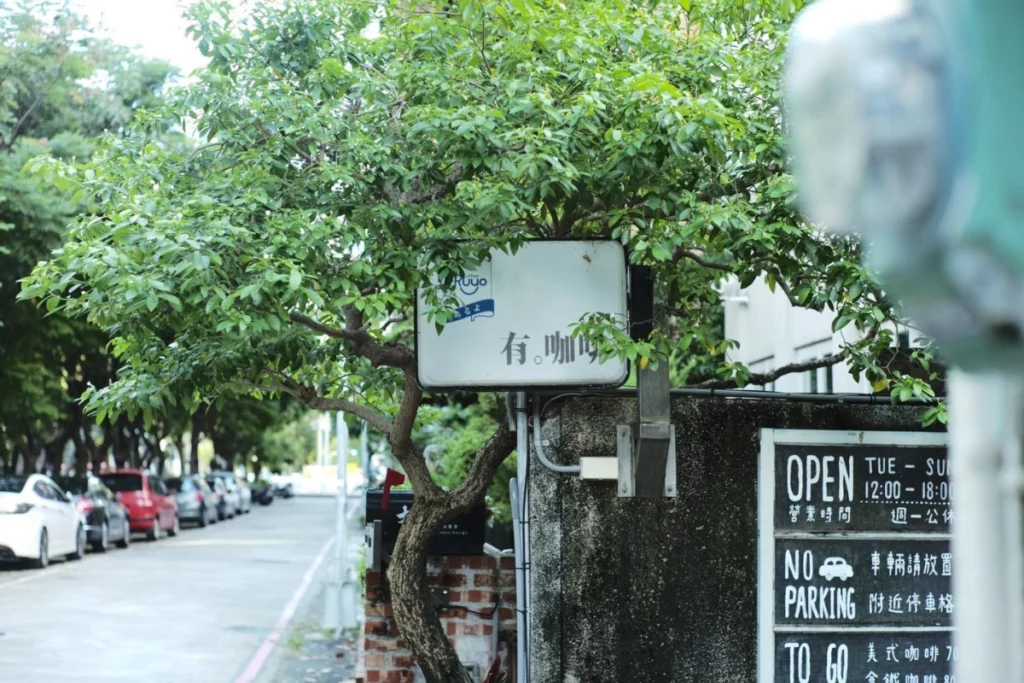 Café & Refill Station information
Kaohsiung Cafe Recommendation No.8: goöod time
Opening to instant Instagram fame, goöod time embraces a Japanese Showa-era retro aesthetic with its original wooden furniture. The serene ambiance inside the store encourages every customer to take a step back and quietly relish the leisurely pace, much like a tortoise.
goöod Time uses locally-sourced ingredients from Kaohsiung and supports organic small-scale farmers to craft a menu that ranges from Western dishes to distinctive desserts and beverages. Additionally, the ginger carrot cake found in the store is a must-try recommendation. Don't miss out on it!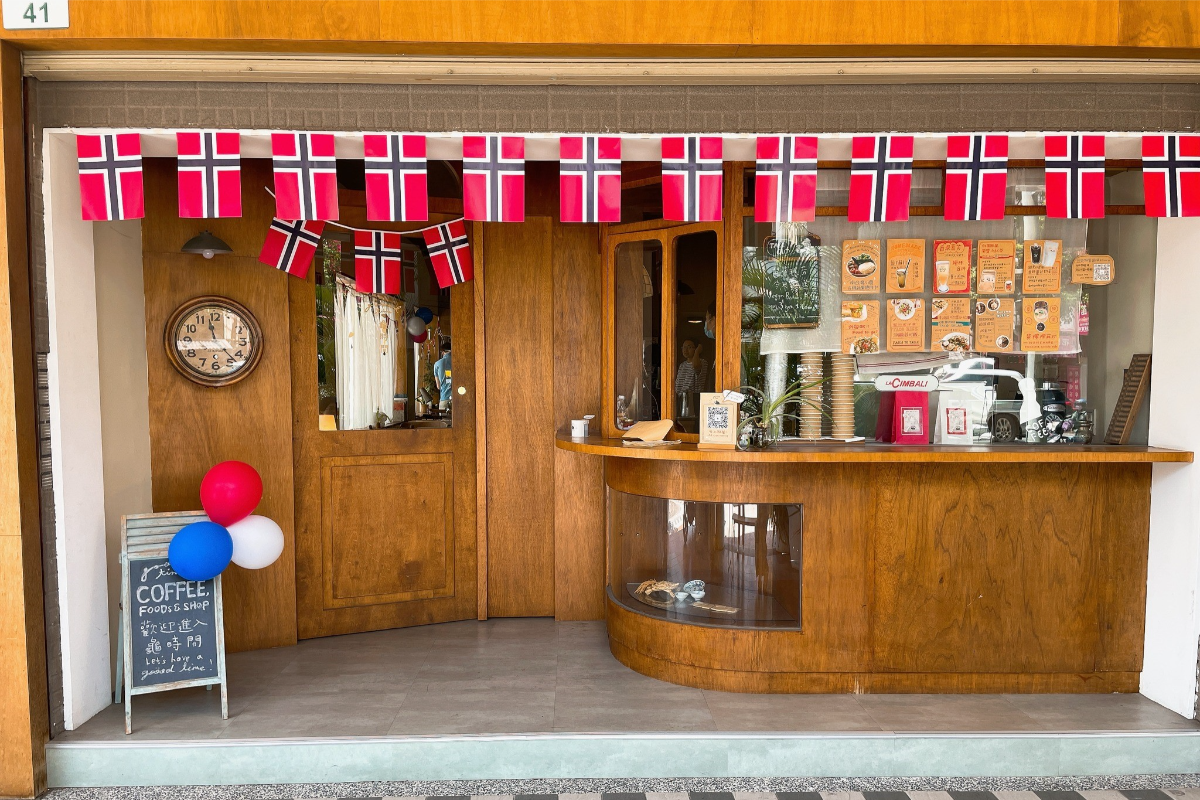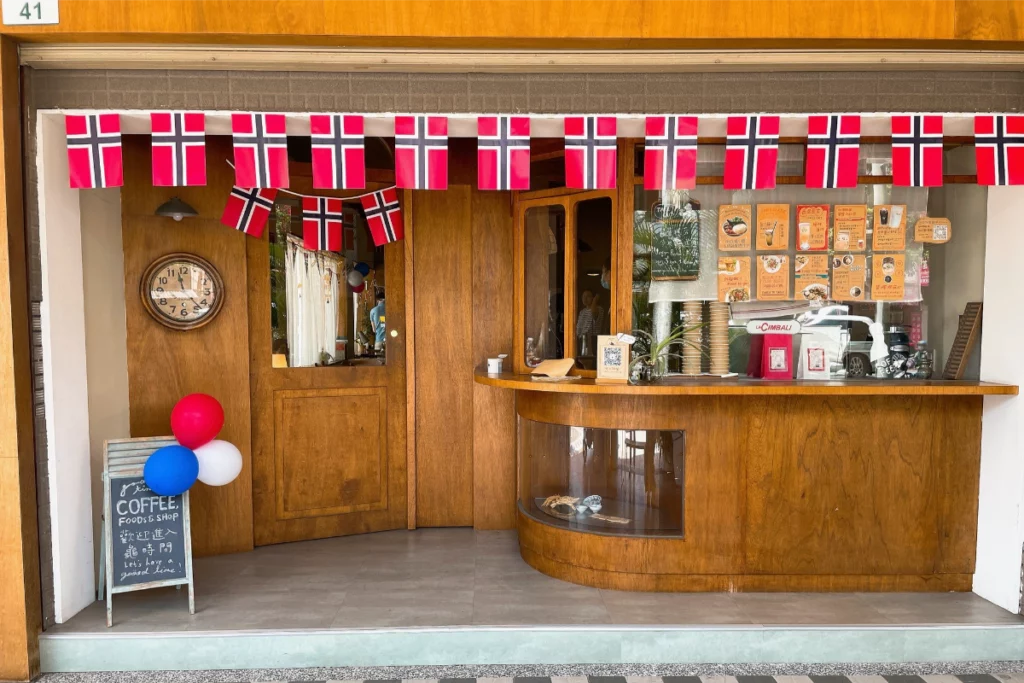 goöod time information
Recommended Hotels near Kaohsiung cafe
For an ideal stay while savoring the flavors of Kaohsiung's top 10 cafes, we highly recommend the hotels below for your accommodation reference:
Hi Lai EZ Stay
Kaohsiung Hi Lai EZ Stay is a hotel located in the heart of Kaohsiung city. It offers modern self-check-in services, allowing you to bypass traditional check-in processes and enjoy a quick and hassle-free accommodation experience. This hotel features an AI service robot named Hi-Ro, providing comprehensive services, including item delivery and guidance, ensuring a private and convenient stay from check-in to check-out.
Most importantly, Kaohsiung Hi Lai EZ Stay is in close proximity to several renowned Kaohsiung cafe. You can easily walk or take a short drive to these coffee shops, allowing you to savor delicious coffee and light snacks in a comfortable environment while immersing yourself in the local coffee culture.
See more hotel informations about Hi Lai EZ Stay.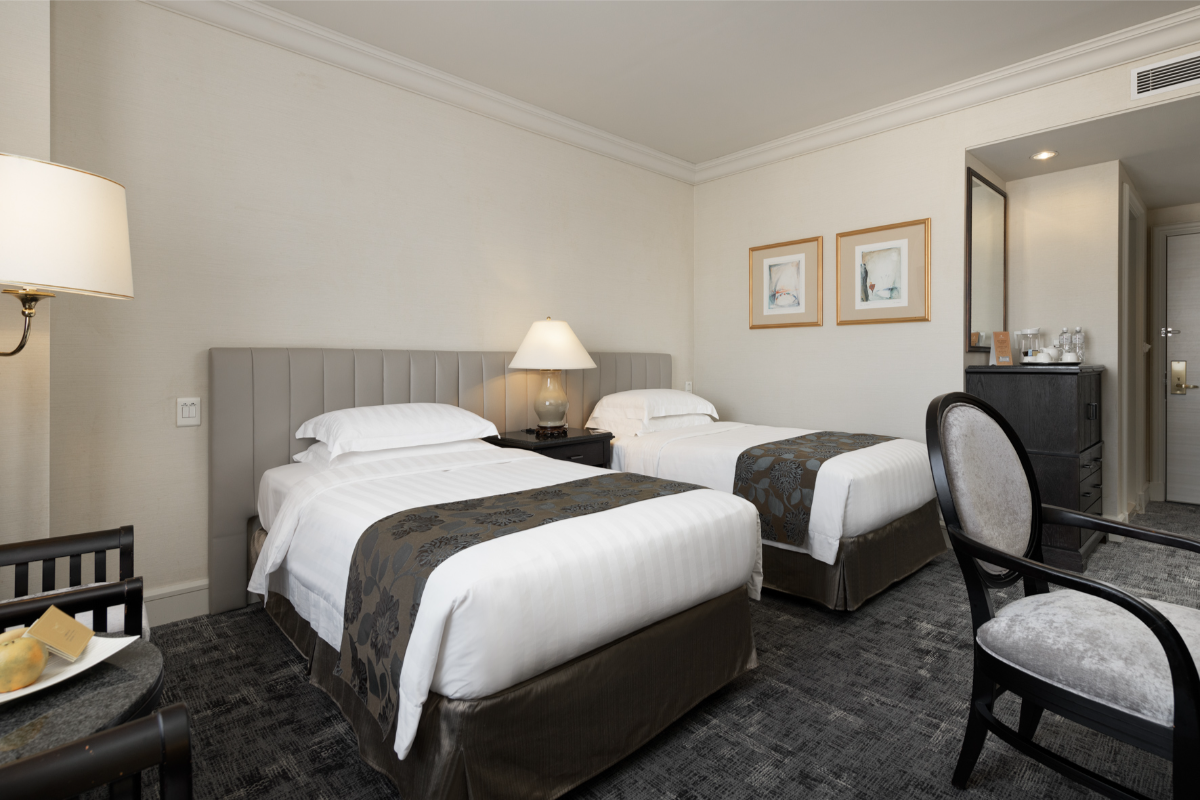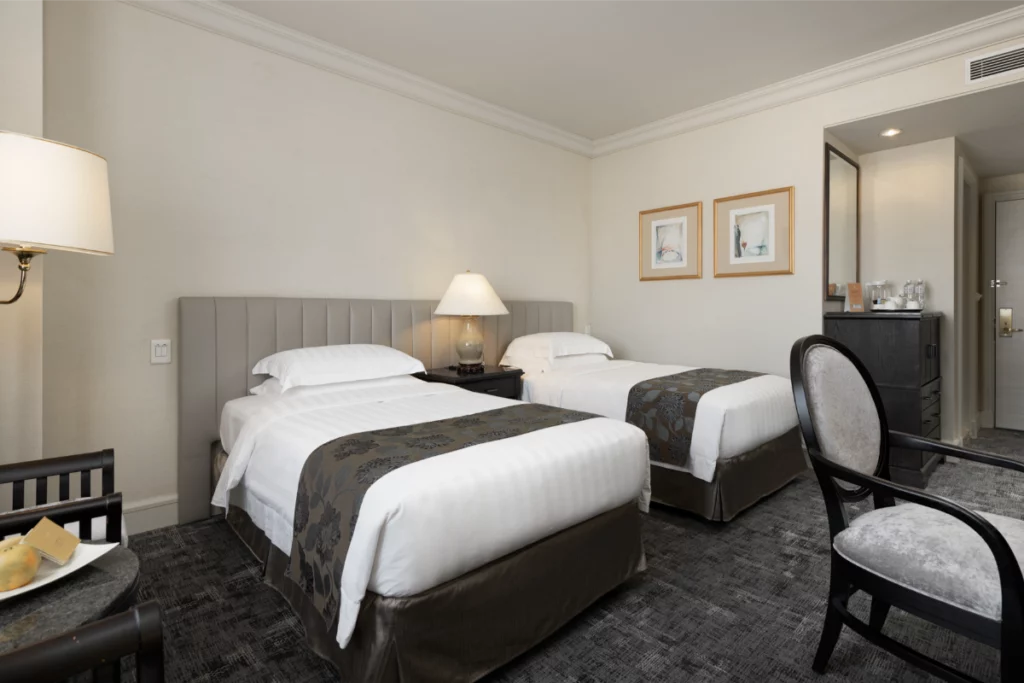 Silks Club
The Silks Club is a luxurious accommodation choice in Kaohsiung, known for its spacious rooms and exceptional service. What sets it apart is its proximity to the Sankuaicuo Metro Station, making it easy to access various parts of Kaohsiung city. Moreover, there are numerous renowned Kaohsiung cafes in the vicinity, allowing you to easily savor local cuisine and coffee culture. Whether you are on a business trip or vacation, the convenient location of this hotel enhances your overall stay experience.
See more hotel informations about Silks Club.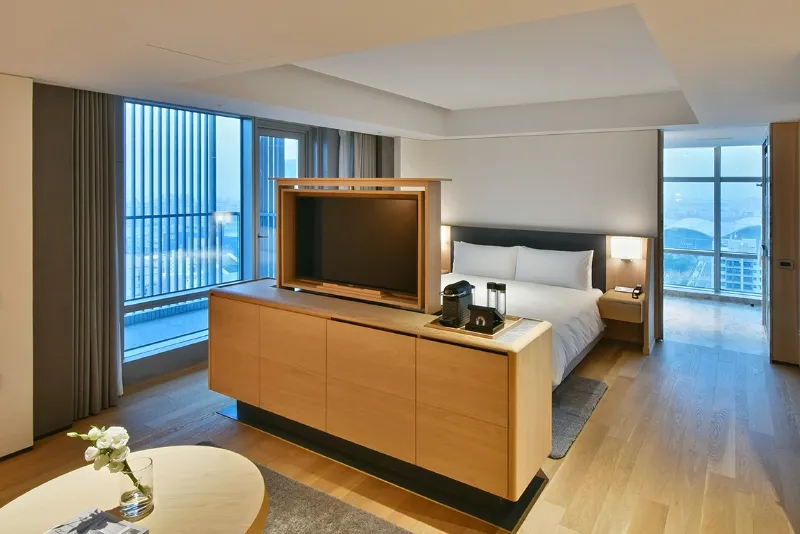 SA-YO Hotel
SA-YO Hotel, situated in Kaohsiung's Yancheng District, offers a cozy and stylish stay in an area rich in history and artistic charm. Whether you're here for business or leisure, this hotel provides a welcoming experience. Just a short stroll away, you'll find the vibrant Yancheng Public Market and the iconic Pier-2 Art Center, surrounded by a variety of local eateries.
For coffee lovers, SA-YO Hotel has another perk – it's conveniently located near Kaohsiung's renowned Milk Tea Street, where you can savor delicious local Kaohsiung cafe. In a nutshell, this hotel not only offers a comfortable stay but also easy access to charming cafes and popular attractions, making your visit to Kaohsiung even more enjoyable.
See more hotel informations about SA-YO Hotel.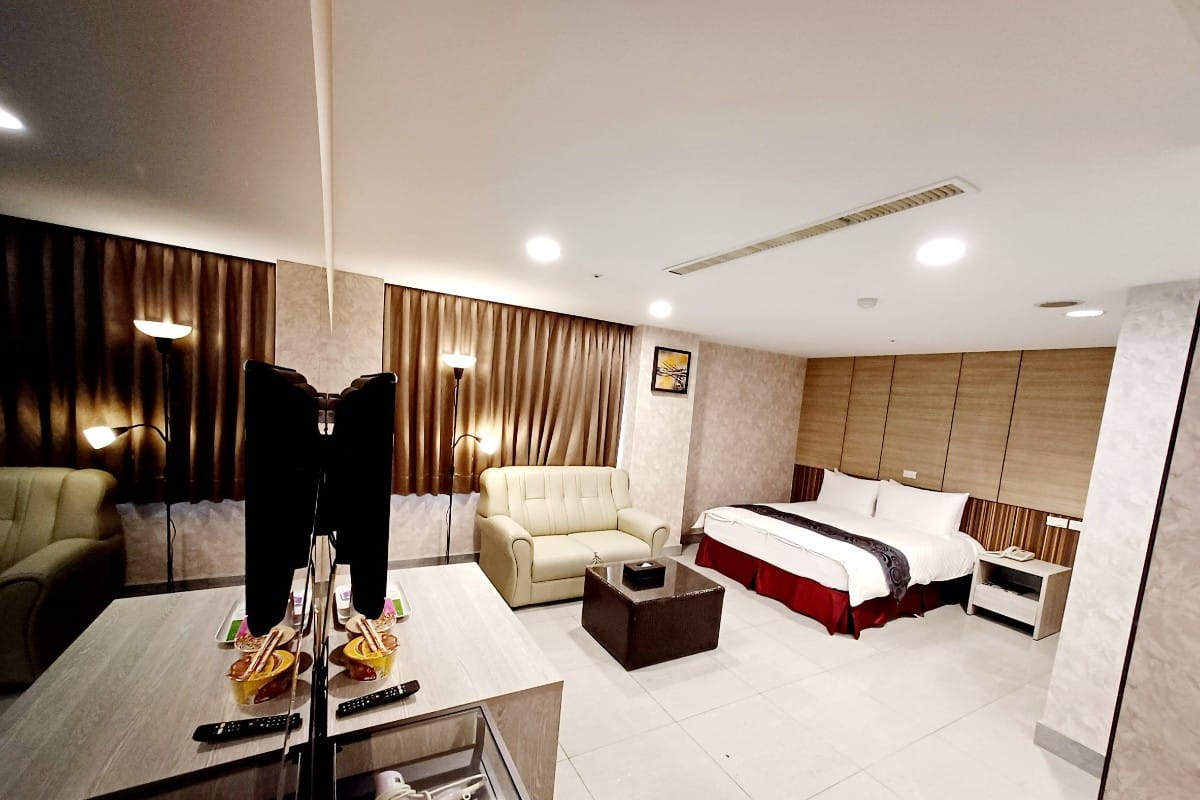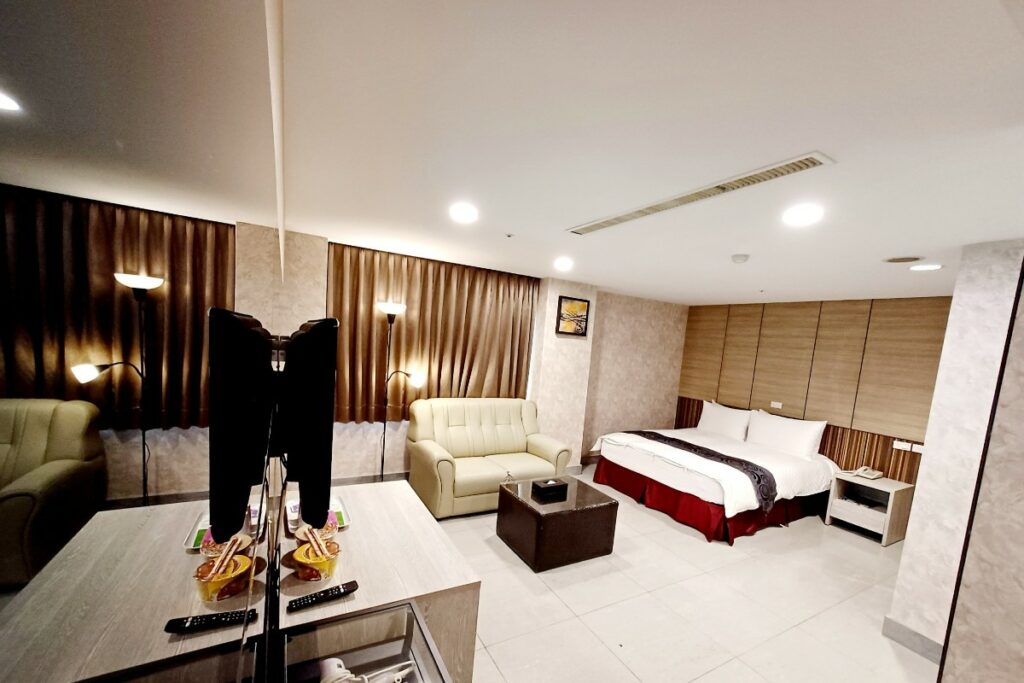 If you want to know more about high-quality accommodation in Kaohsiung, you can check it on our  official website.